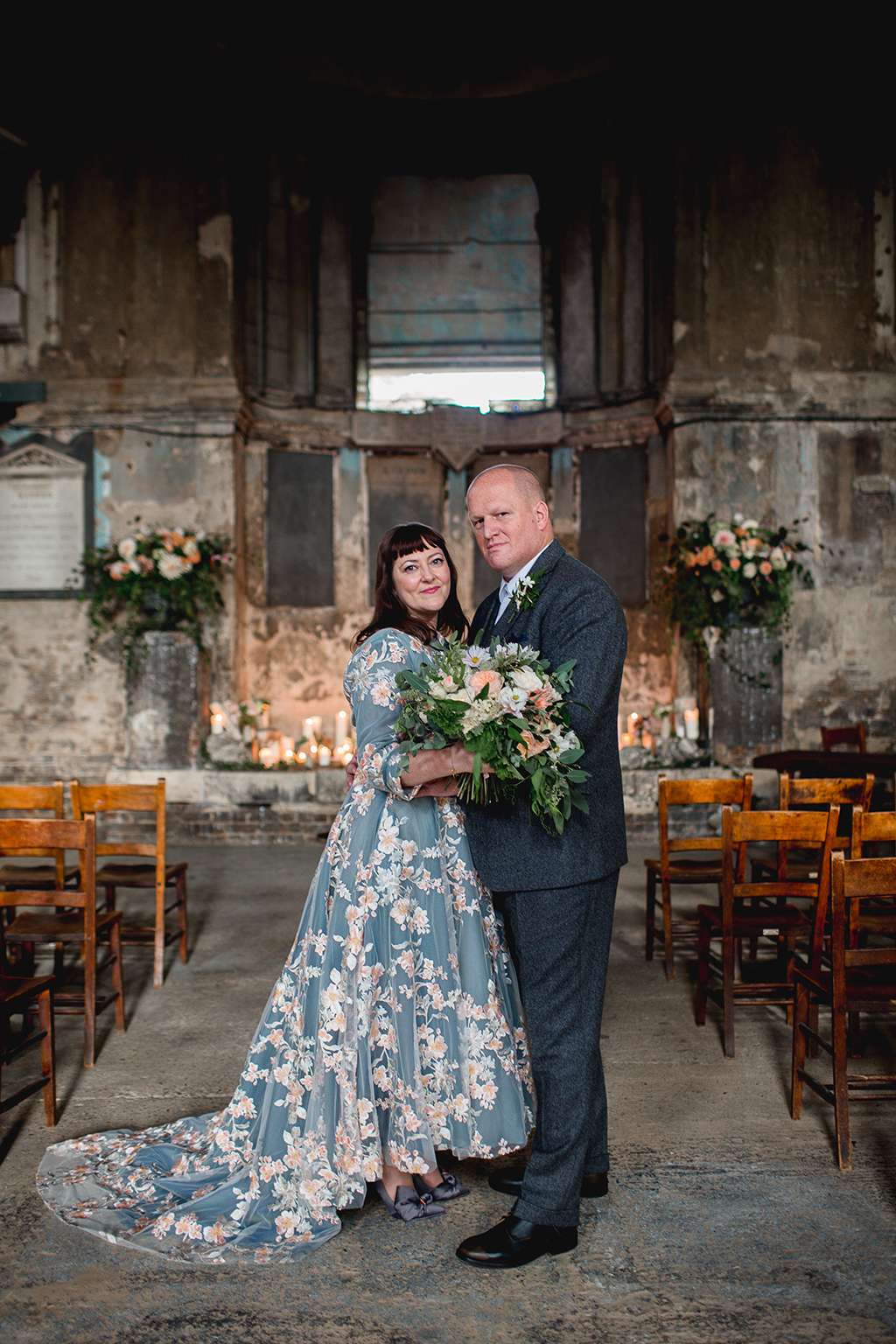 Inspired by their love of vintage and times gone by, Maria and Ian had a theme-free but very vintage inspired wedding. They picked the Asylum Chapel in Peckham as their ceremony venue because loved the beauty in the decay of the deconsecrated church and the fact that it looks a bit like nature is taking it over.
"The ceremony was beautiful and Ian couldn't keep his eyes off me for the whole time, which felt amazing", began the bride. "Also, for some reason I hadn't anticipated how wonderful to have everyone that we love under one roof together and getting to know each other."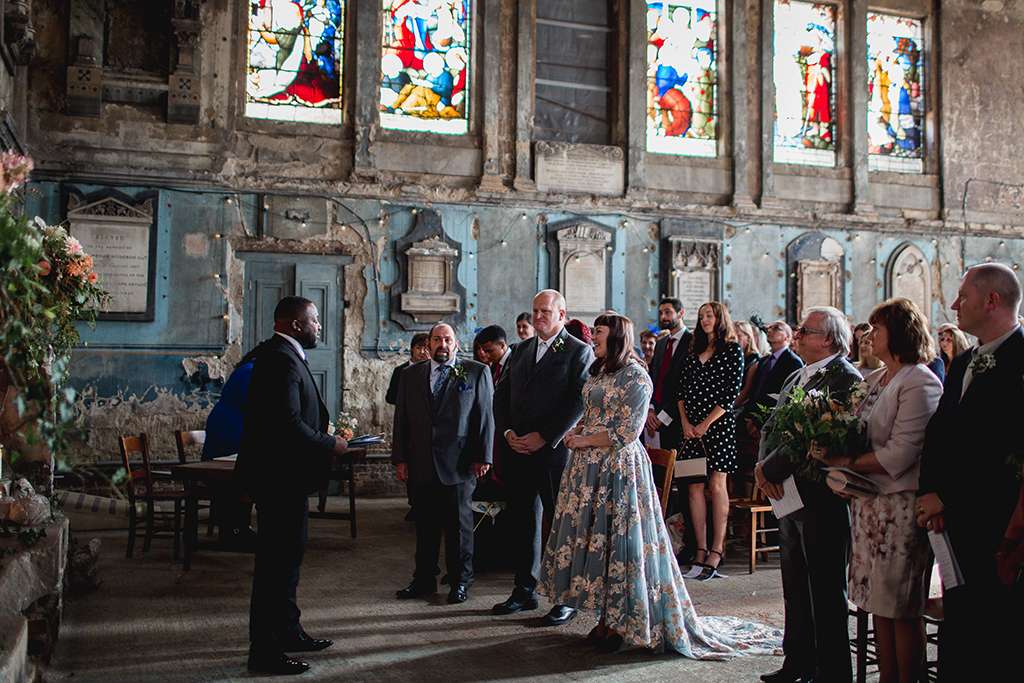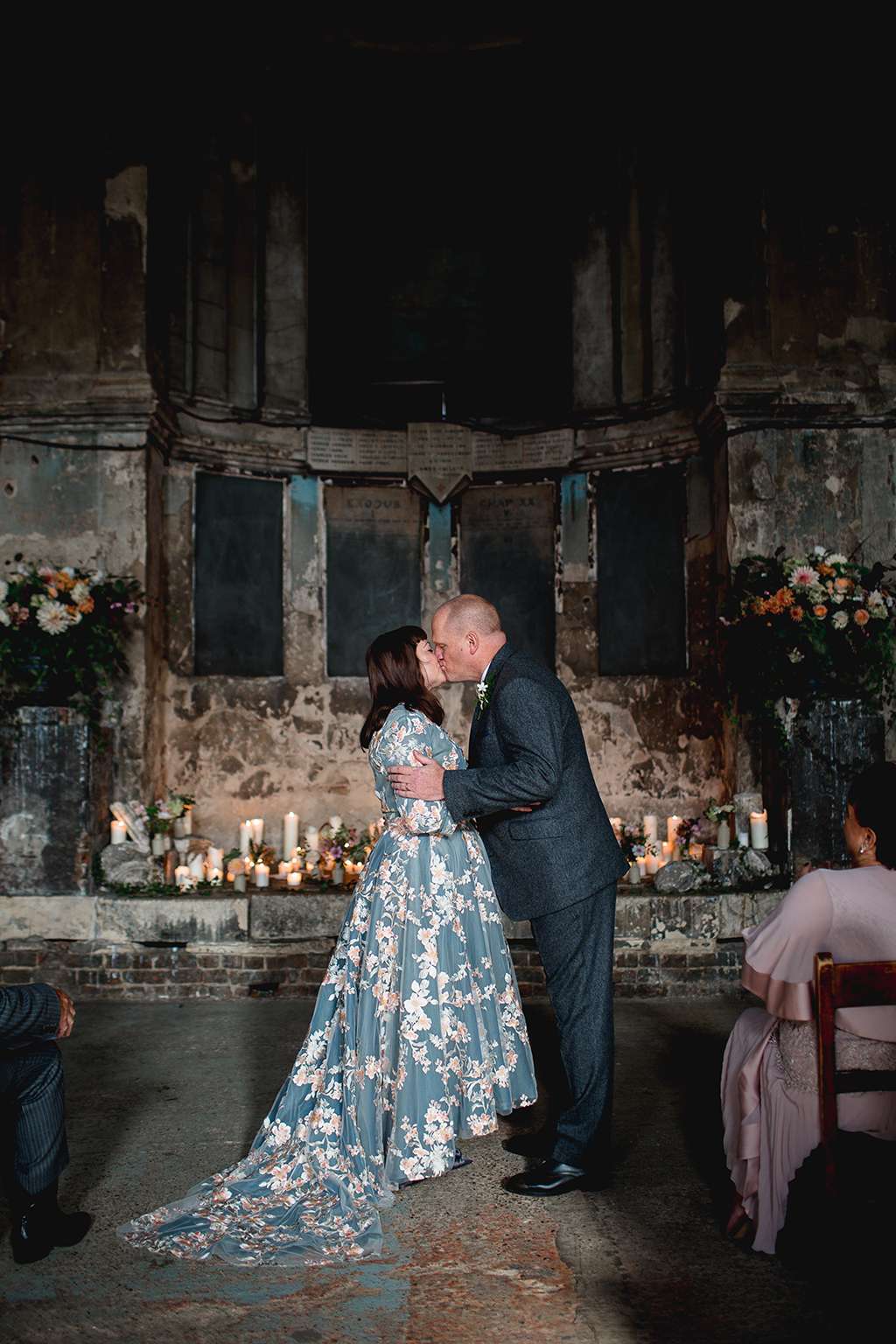 Although they didn't want a themed wedding as such, but were very inspired by by-gone eras with the things they chose. "We wanted it to be authentic and not to be over fussy but paying close attention to detail, quality materials and working with fantastic people to create for the day. Using organic flowers was also important to us, but it wasn't that easy to find! Issy and Bella were fantastic though. We ended up with beautiful scented bouquets with roses, dahlias, sweet peas, cosmos, hydrangea, veronica, olive, scented geranium sweet pea tendrils, silver lavender, chocolate mint, eucalyptus and astrancia."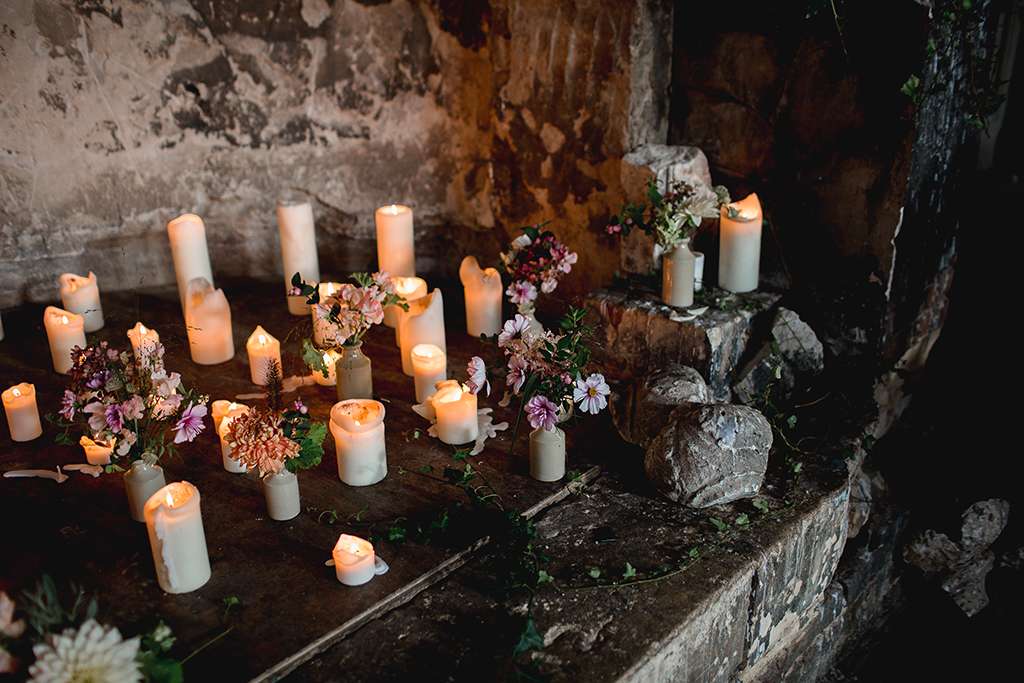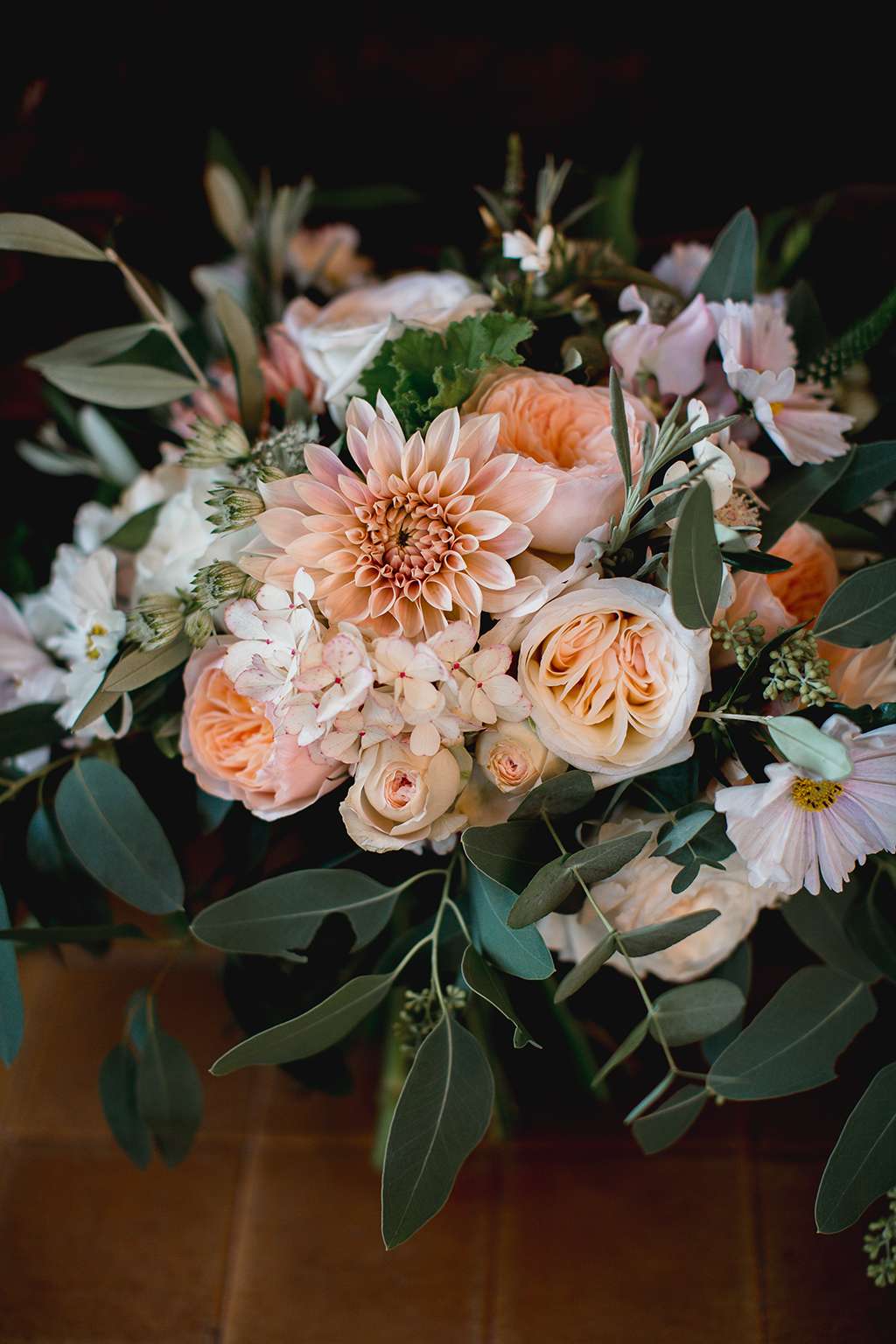 For their reception they wanted something low key and easy, so they booked The Half Moon pub located Herne Hill. "Old boozers are hard to find these days and we wanted a relaxed knee's up in a beautiful old local pub", she continued. "Fullers took the pub on and refitted after a devastating flood in August 2013 they kept many of the original features and even staff that have been there 25 years were impressed with the lengths that they went to keep original features, such as having the paintings/pictures restored. It felt right the minute we walked in. The Snug, just off the main bar, is an absolute dream of a room for dining, and it's where our close family had dinner on the Friday night. Sadly, due to numbers we couldn't hire the old side of the bar for our main reception but they have a lovely old 1920s garage that was converted into a workshop that we could use on the actual wedding day."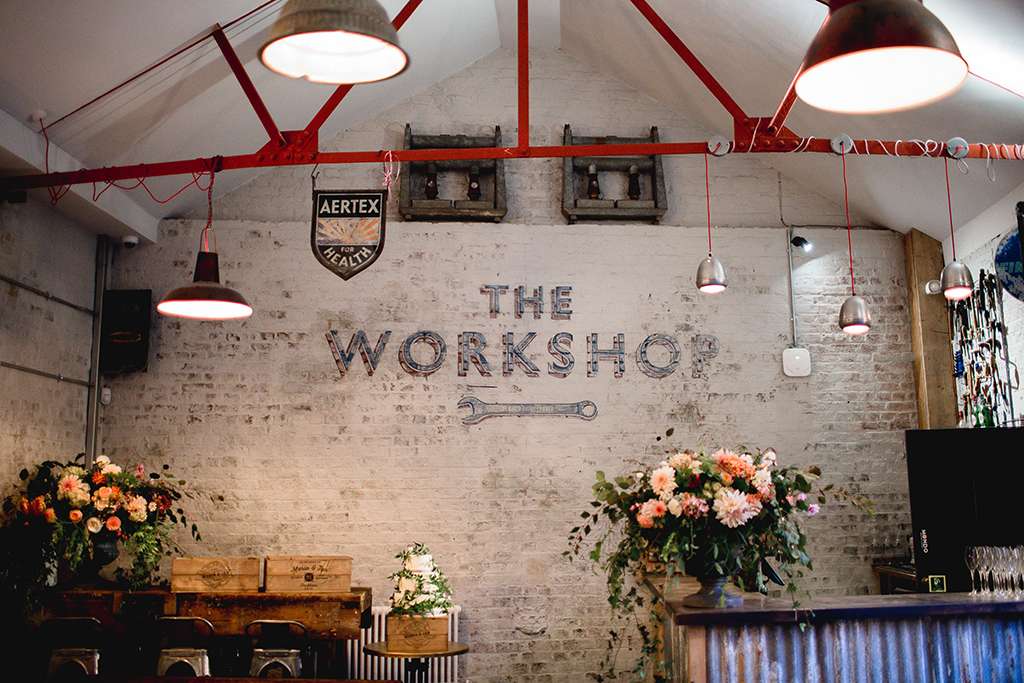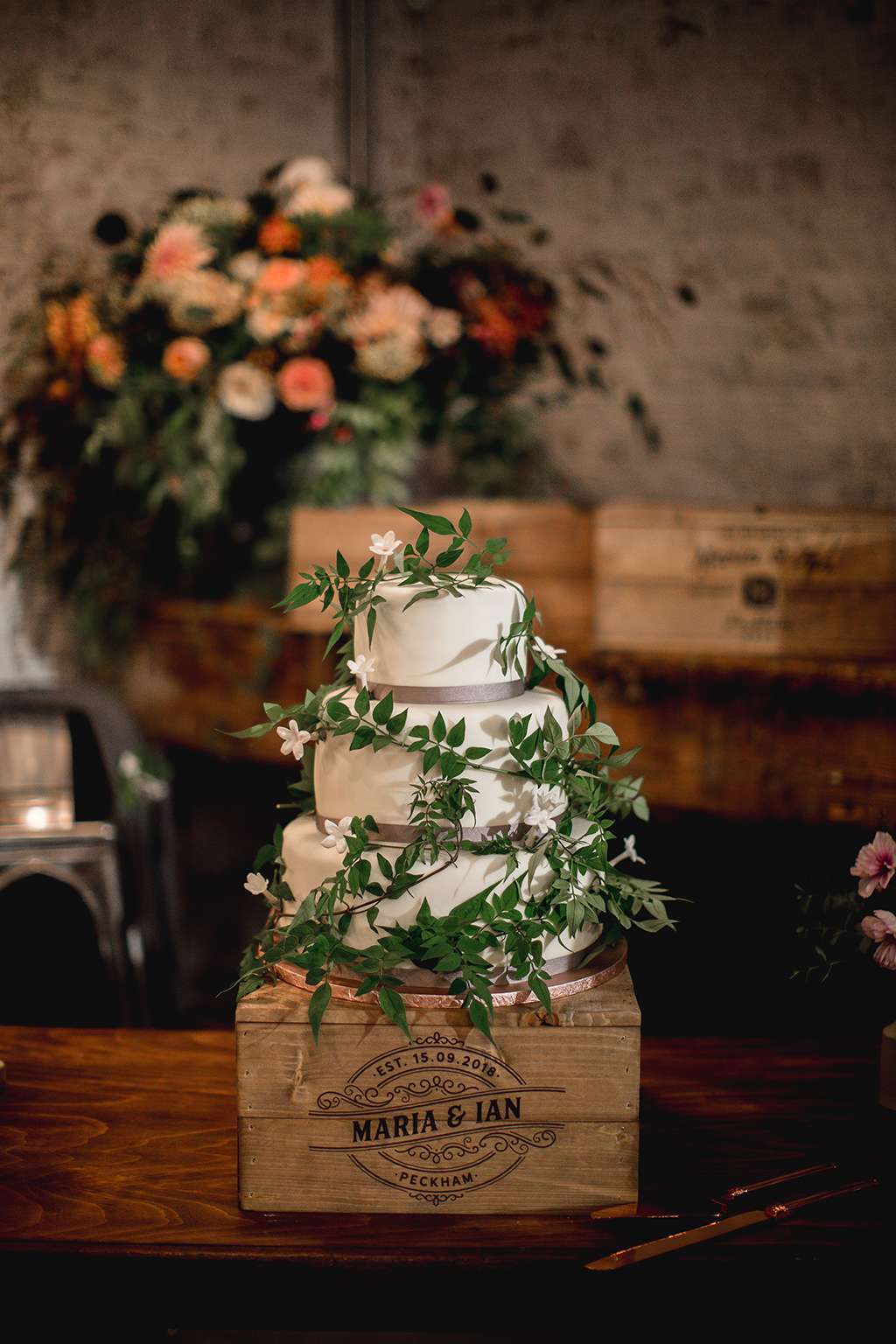 The bride also wanted something really unique to wear. She worked with Joanne Fleming to create her one-of-a-kind blue floral dream dress. It was a two-piece, hand-painted and made of French silk. She opted for a two-piece so she could potentially wear it again. "I don't ever wear white or cream so didn't even try on any traditional wedding dresses", she explained. "From the moment that I found Jo and her designs and knew she was the designer for me. I knew I would like something with colour and I adore full 1950s skirts with pockets and a tops/jackets with a collar." Ian opted for an informal tweed suit from Tweed Addict and the bridesmaid were in navy dresses or jumpsuits, again chosen so they'd be able to wear them again.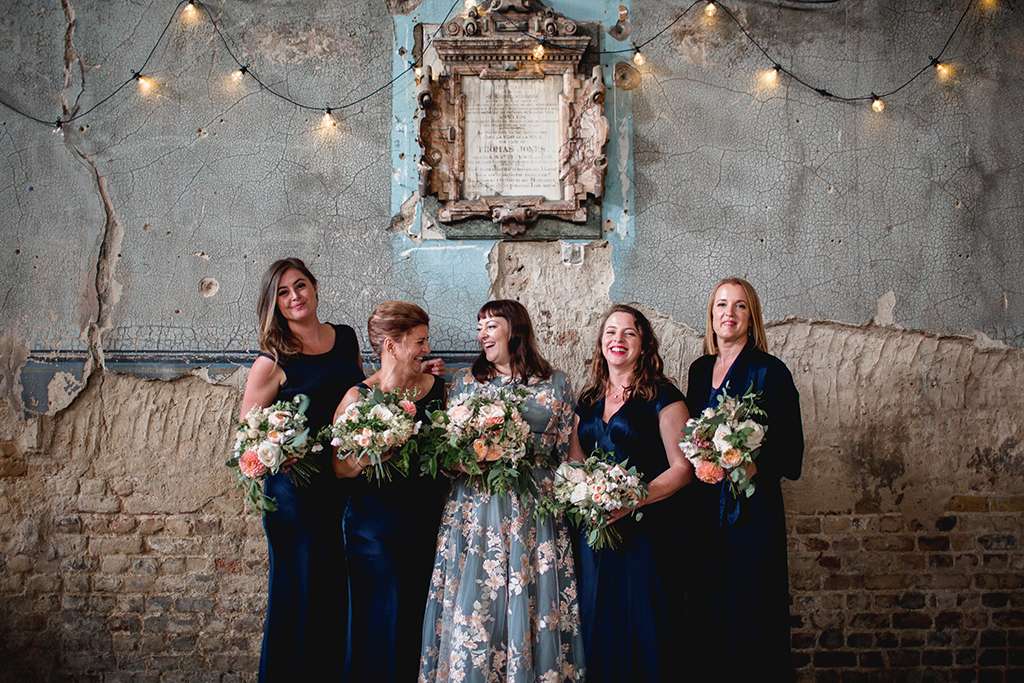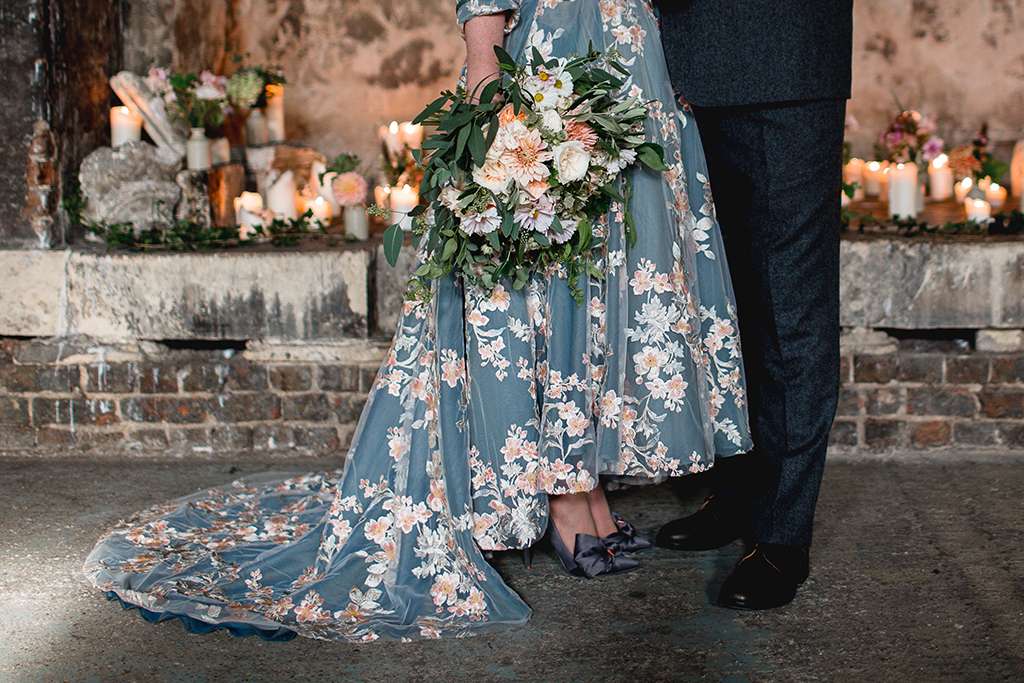 Right after the ceremony they treated their guests to afternoon tea served by The Vintage Sisters, and their vintage tea sets and plates worked perfectly with the over all floral vibe. Then, for the main meal the pub provided simple yet delicious food that went down a treat. The guests were also spoilt with their favours too. The bride has worked for Lush for 22 years and they kindly gifted them Maria's favourite bath bomb – Magic – for every guest!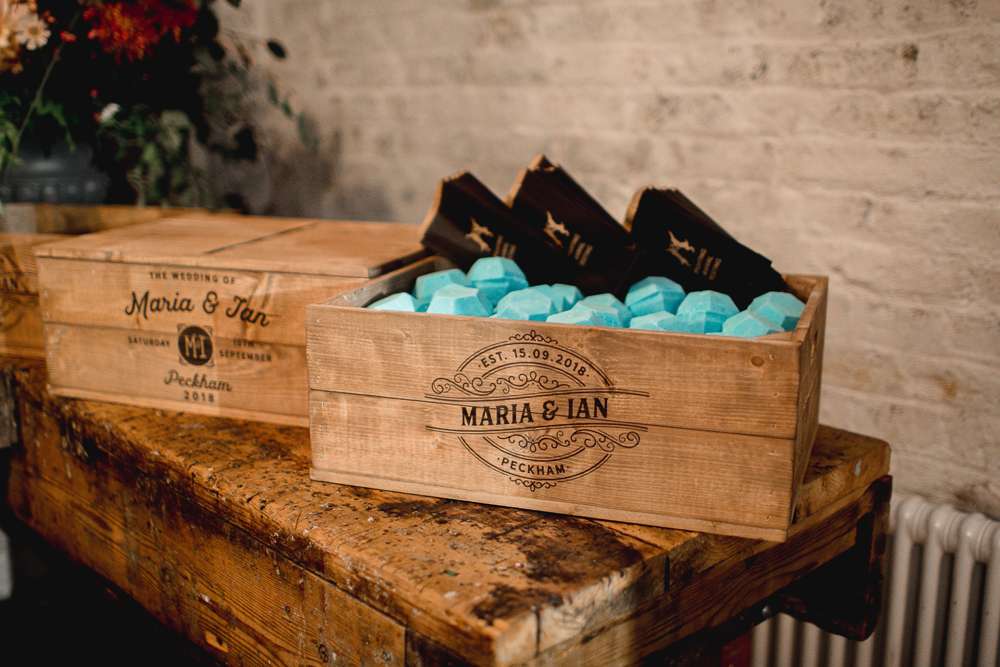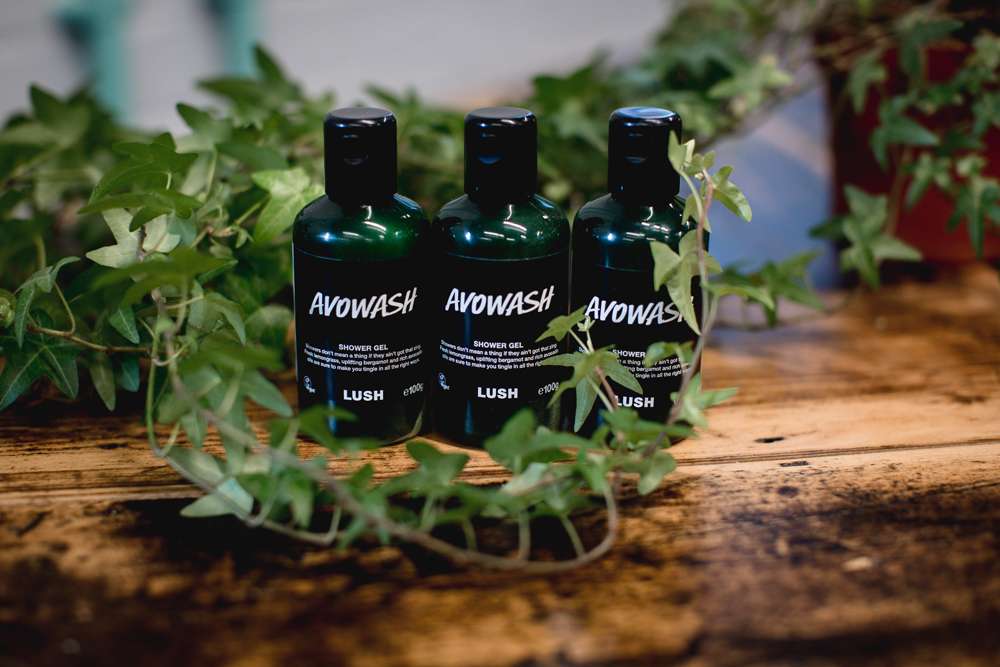 Another special touch to the day was their fragrances, Maria created her own and started o make one for Ian too. Although she didn't achieve it in the end it's something she's going to do for him in future. "I wanted to design a fragrance for Ian that would go into an antique 1940s perfume vial", she said. "The antique perfume bottles were used by sweetheart's during the war, I spend a lot of time away from home due to work and wanted us to have a fragrance to remind us of our wedding day when we are apart. I managed to create something that I was very happy with for myself with Lemongrass, Geranium, Ylang Ylang, Ho Wood and Timbersilk, but after a few attempts was not happy with the outcome for Ian's fragrance so decided on buying one with Oud (Agarwood), Rose, French Labdanum, Patchouli, Mandarin Orange. I got covered in the fragrance filling the perfume bottles on the eve of the wedding so this scent will certainly always remind me of the weekend!"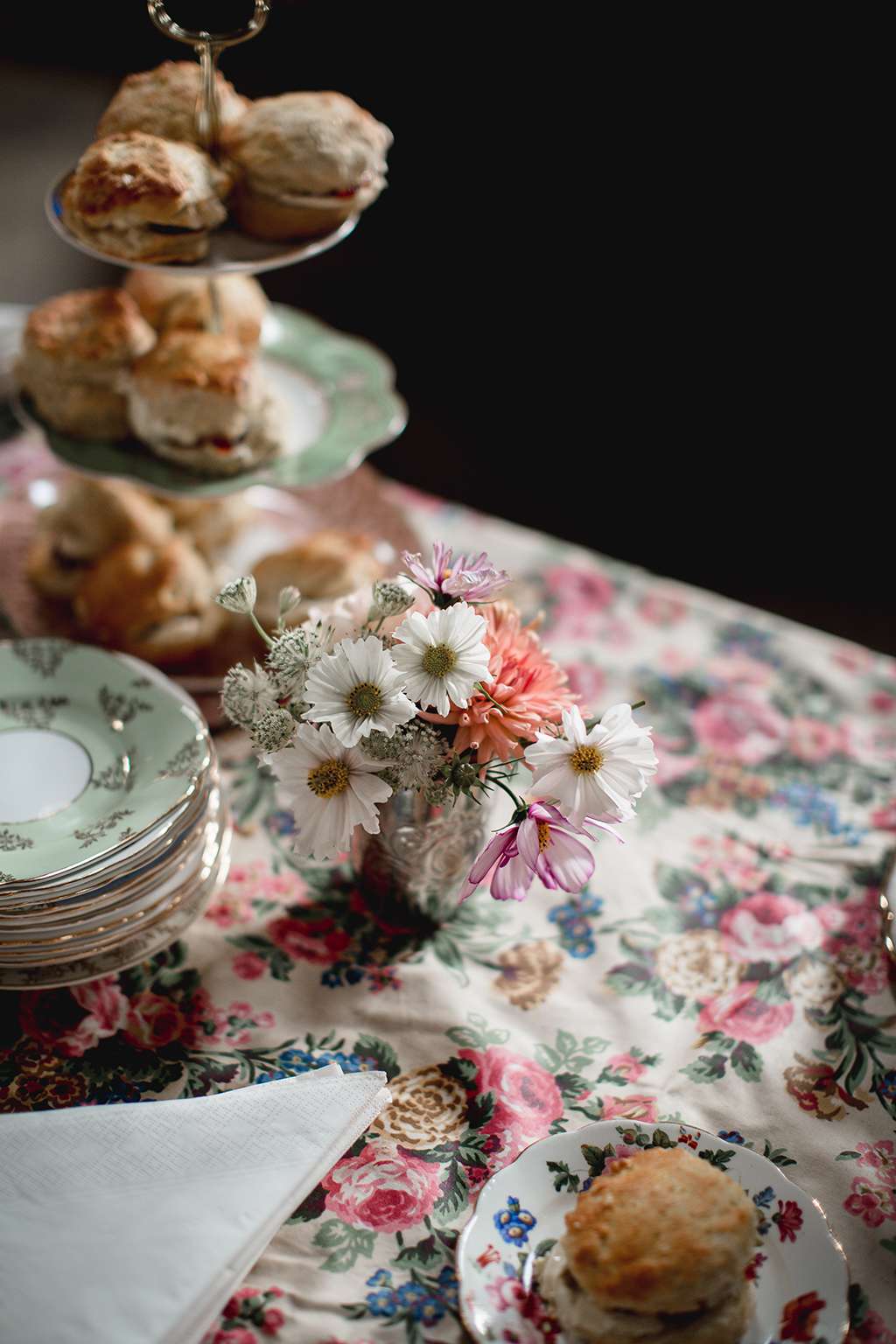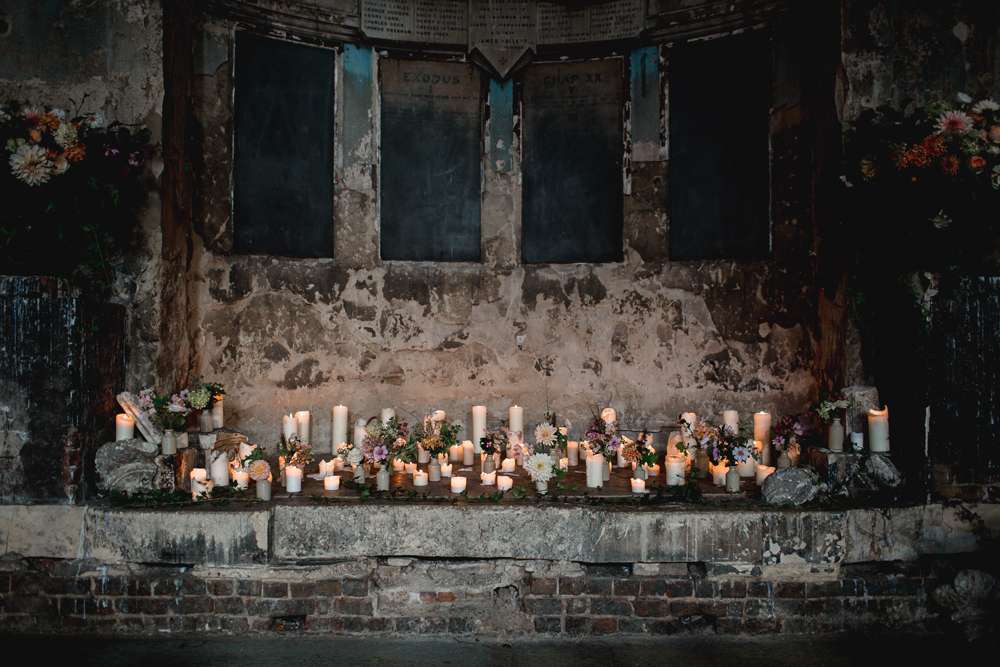 "My advice for future couples would be to give yourself time and enjoy the process of planning and meeting everyone that will be part of creating your day", Maria concluded. "Have the day that you would like and don't feel like you have to stick to tradition. On the day, don't forget to spend time with each other, as you can get caught up with friends and family, this needs a strategy as we were also told this and it went out of the window on the day."