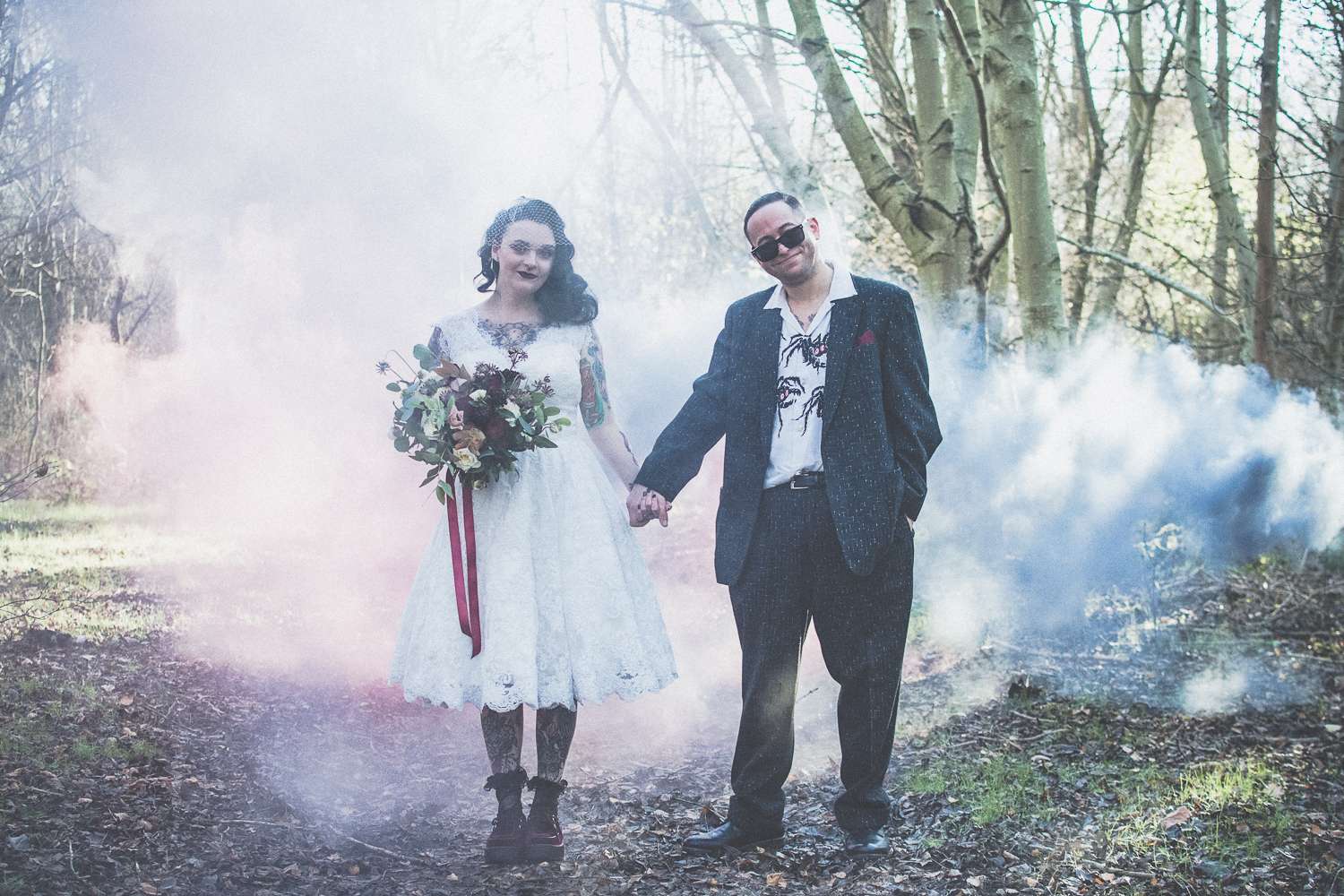 Music is a huge part of Silja and Andy's everyday lives – Andy plays in a band professionally, and the couple met when he was playing at a psychobilly festival. Their love of swing, jazz, punk rock and psychobilly influences everything in their life including their everyday style, so there was no question that this is the styling they would choose for their intimate London wedding in December 2018.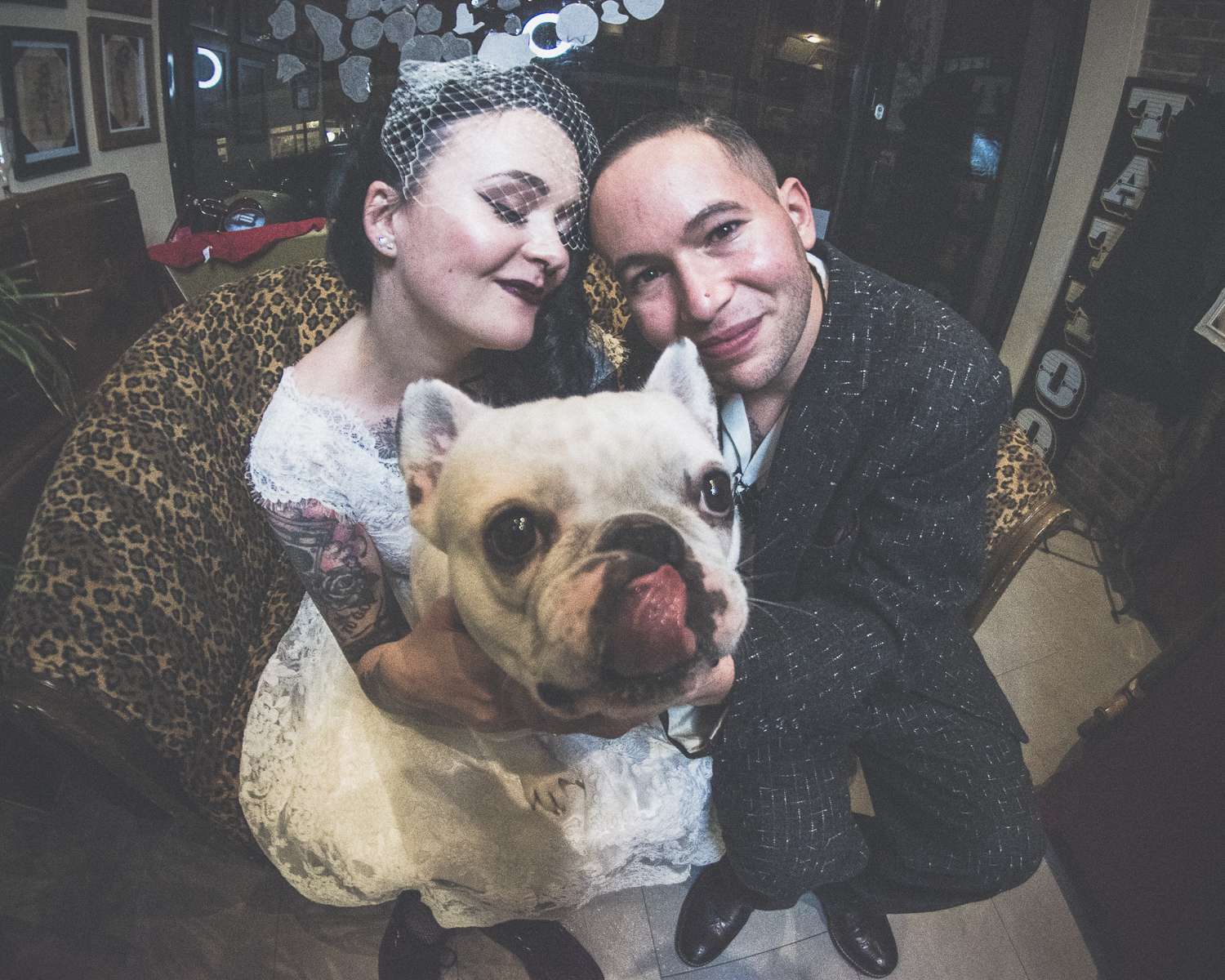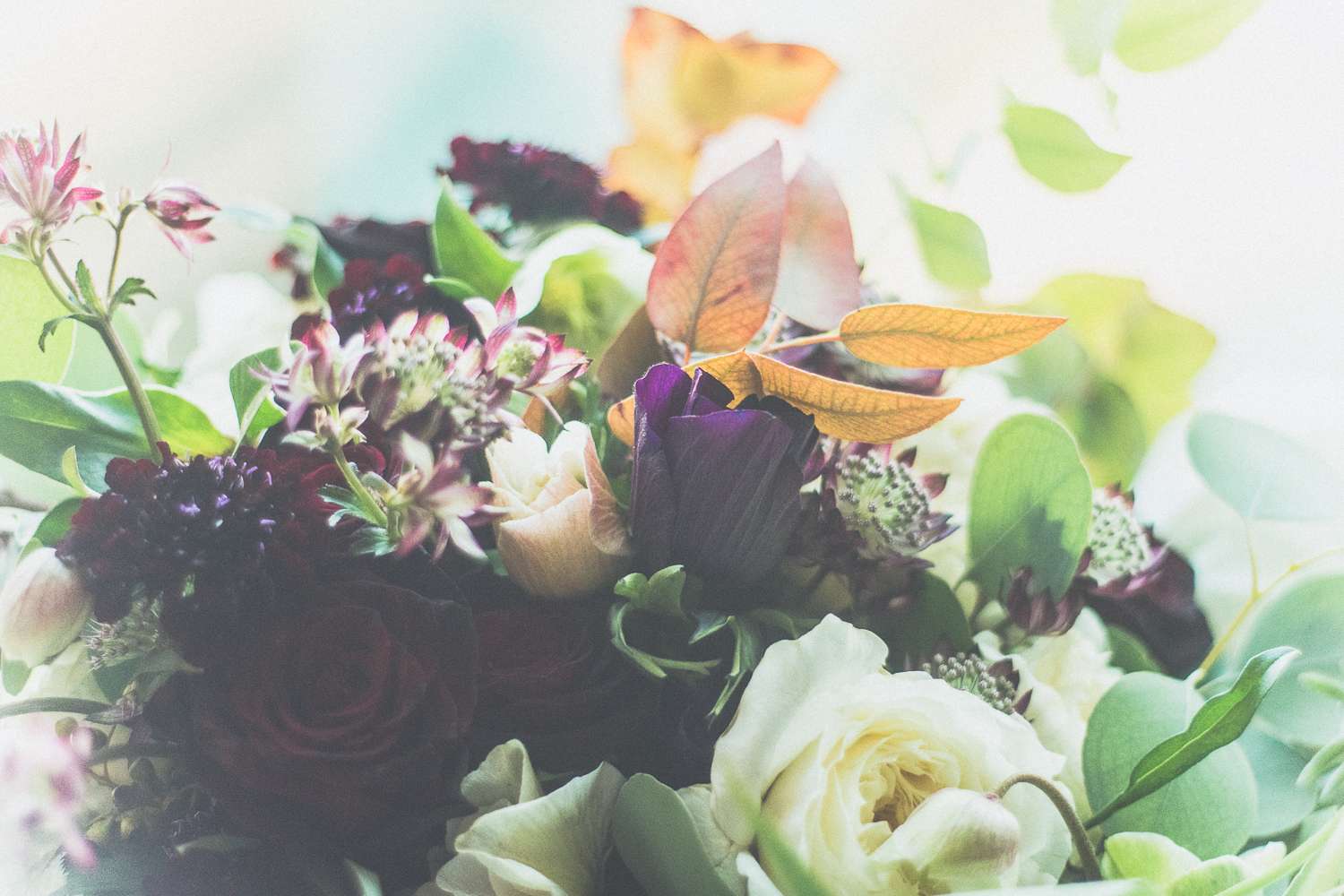 Silja wore a custom dress from Lace Marry via Etsy. She paired it with her signature burgundy velvet high sole creepers by TUK Footwear, and a birdcage veil also from Etsy. Andy wore an outfit borrowed by their best man's extensive vintage clothing collection.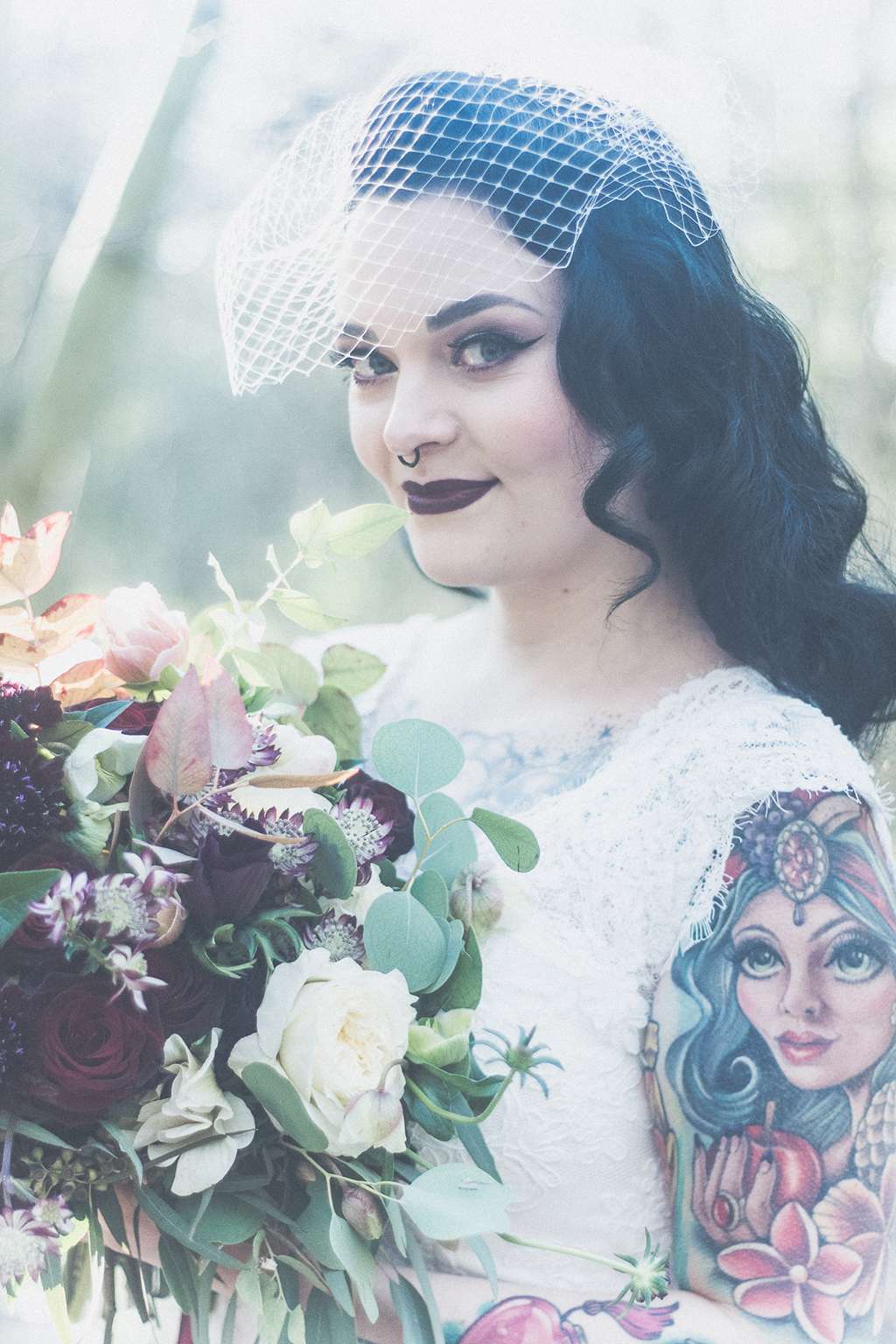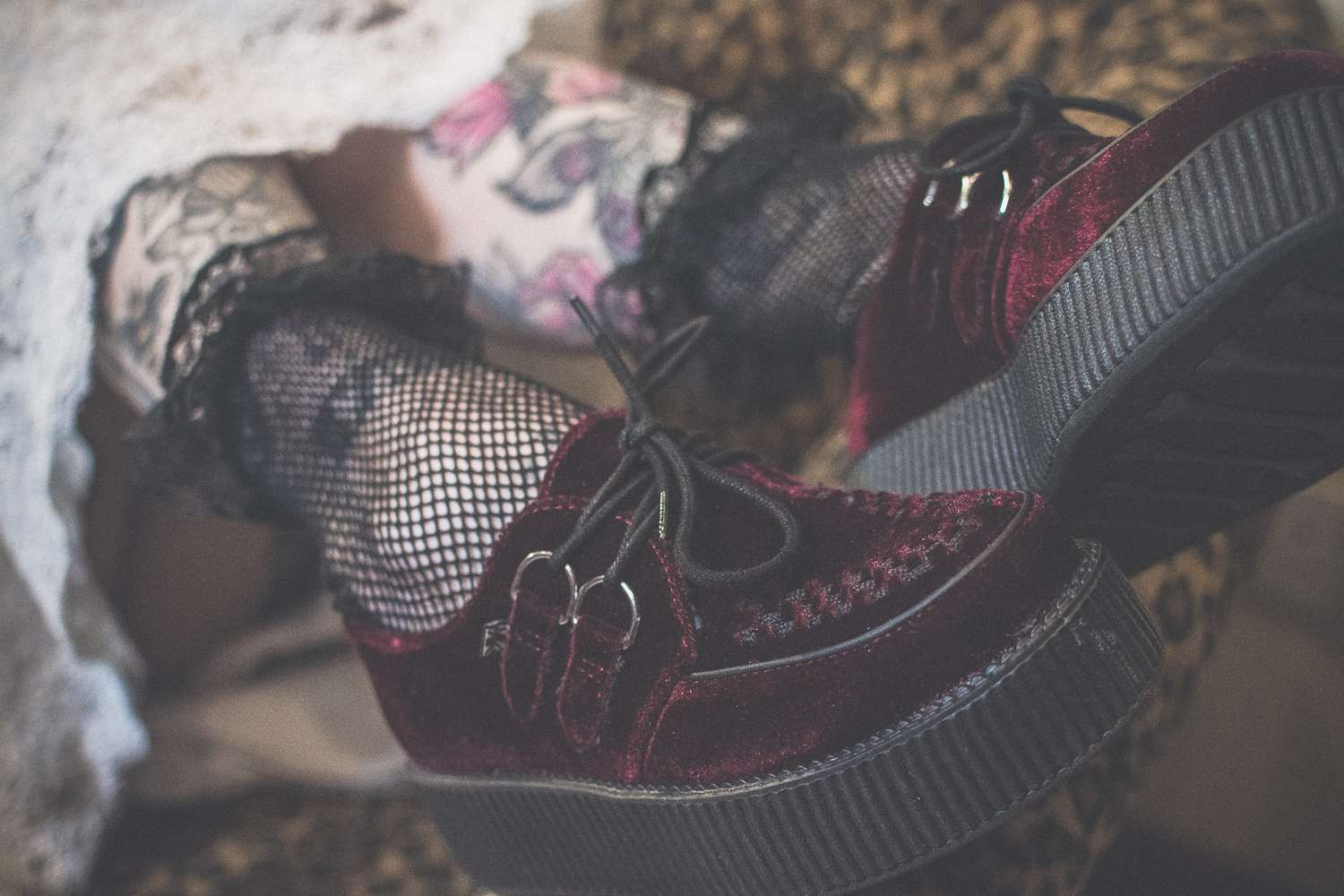 After Silja had her makeup done at Lipstick and Curls, London, the couple headed to Hackney Marshes for smoke bomb photos in the woods before heading to their ceremony in Newham Town Hall. "We wanted to keep the wedding very simple and we only invited two best men and one friend," said Silja. "The ceremony itself was very quick and simple, but to us it felt like hours as we were so nervous! It was very emotional for both of us."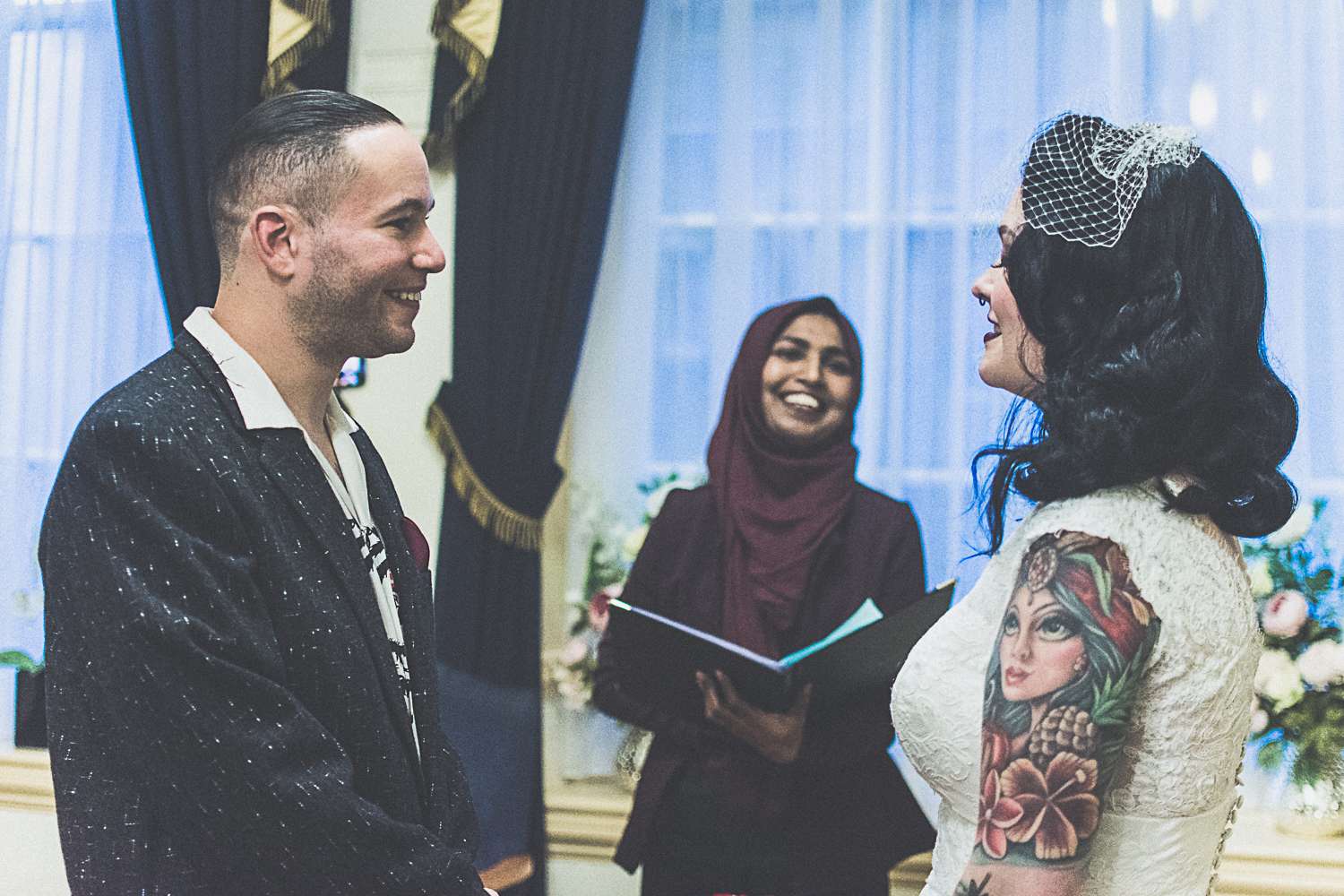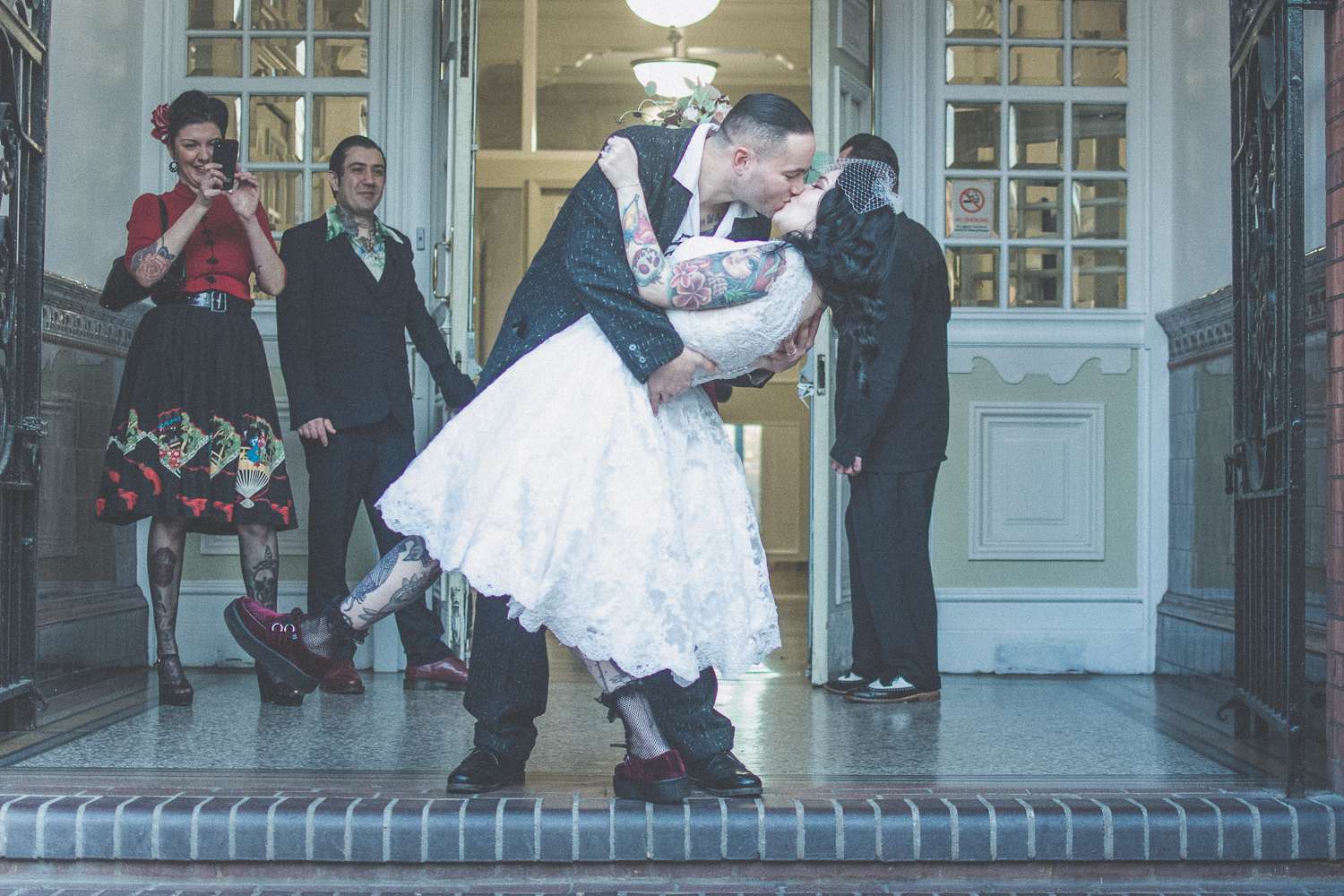 As their family members were not participating in their day, they decided to use the bulk of their £2000 budget on their photographer. "We wanted to take a lot of pictures to show them after, and make them feel like they were a part of it."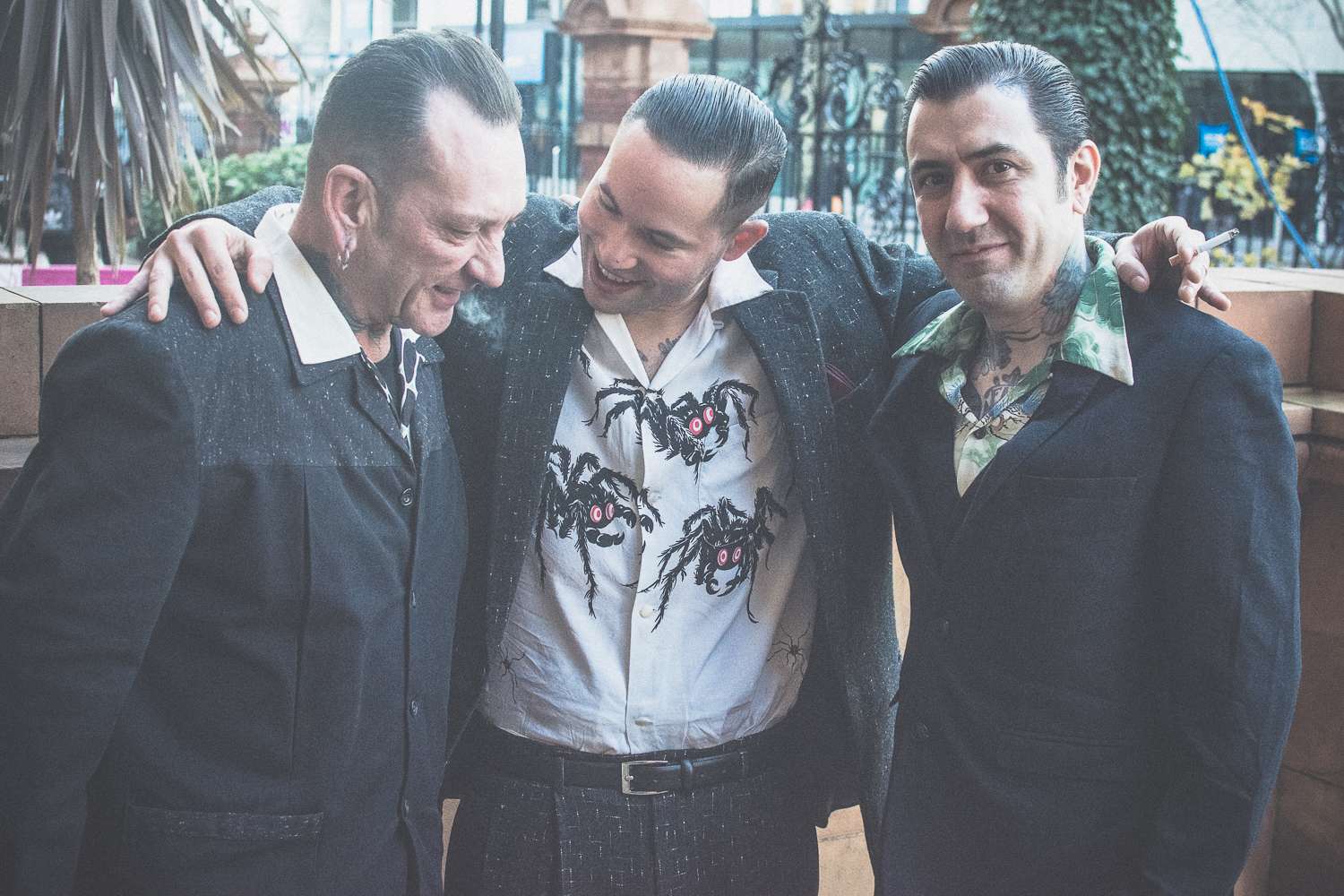 The couple are also heavily inspired by tattoo culture; Silja manages a tattoo studio and her 'something blue' was a fresh tattoo with their wedding date on it, so it made perfect sense for the couple that their after-party would be at a studio. They hung out with their dog Ramone the Frenchie, danced, took pictures and drank countless bottles of champagne.
Sounds perfect!