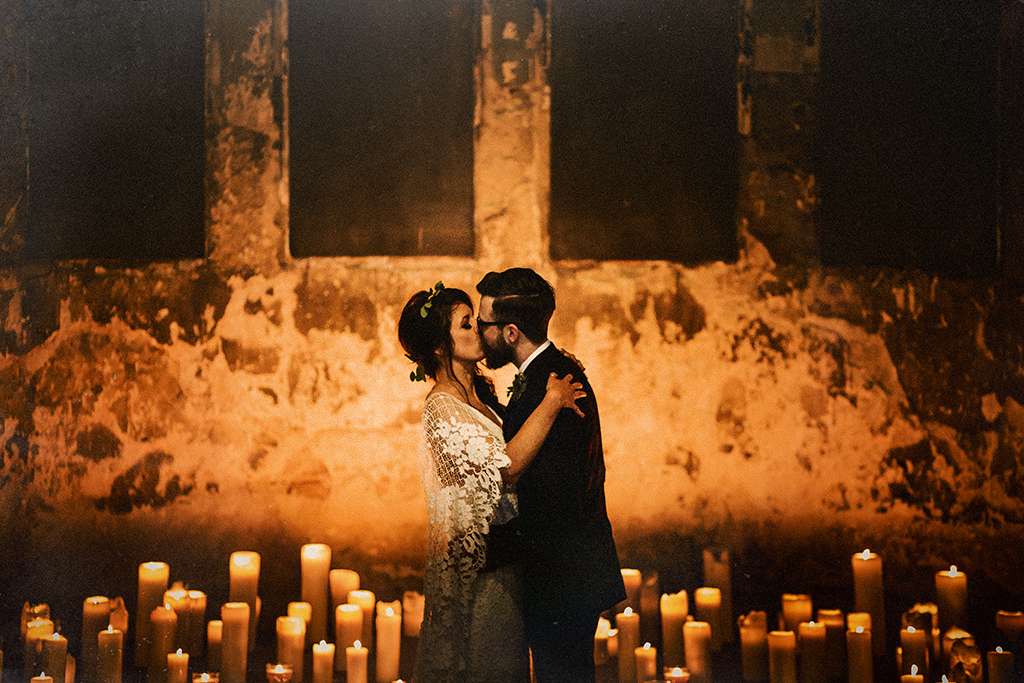 Kelly and Charlie met after exchanging insults (!) at an Indie/Rock night in Soho, so it made perfect sense that music was a big part of their wedding theme.
Married at Rock n Roll Bride fave, The Asylum Chapel in Peckham in January 2018, it was important to the couple that their day was relaxed and informal. "We didn't want it to feel like a 'wedding'", explained Kelly. "It might sound silly but we just wanted a big party with our closest family and friends".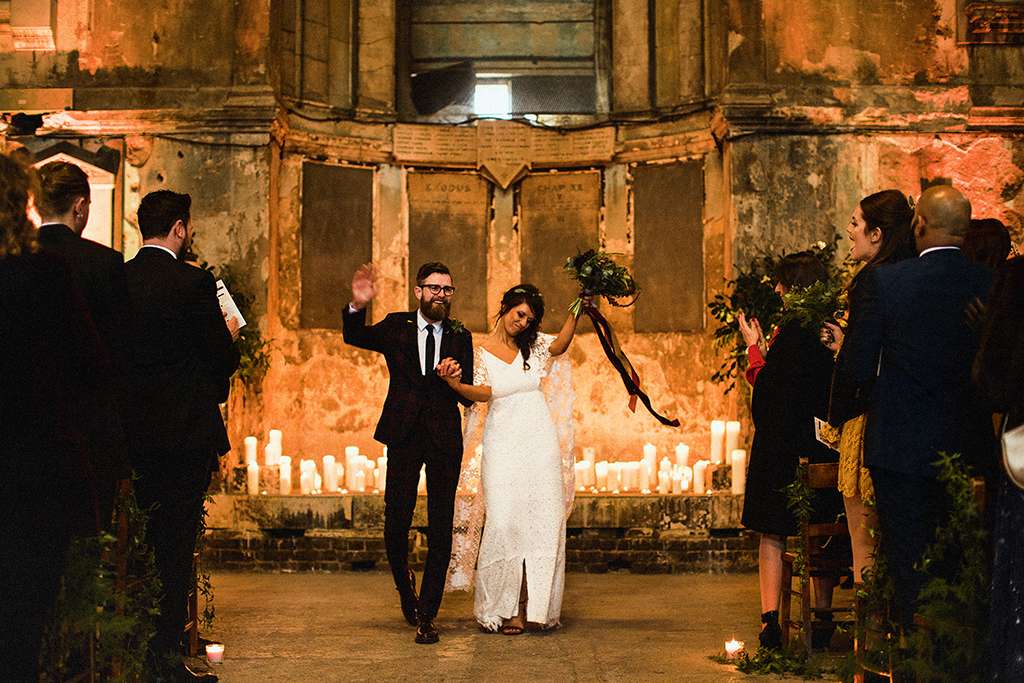 To do this they eschewed wedding traditions that didn't feel right to them – including cutting the cake, having a sit-down meal and traditional wedding favours – instead they continued the music theme with a big stack of records by the seating plan for their guests to help themselves to!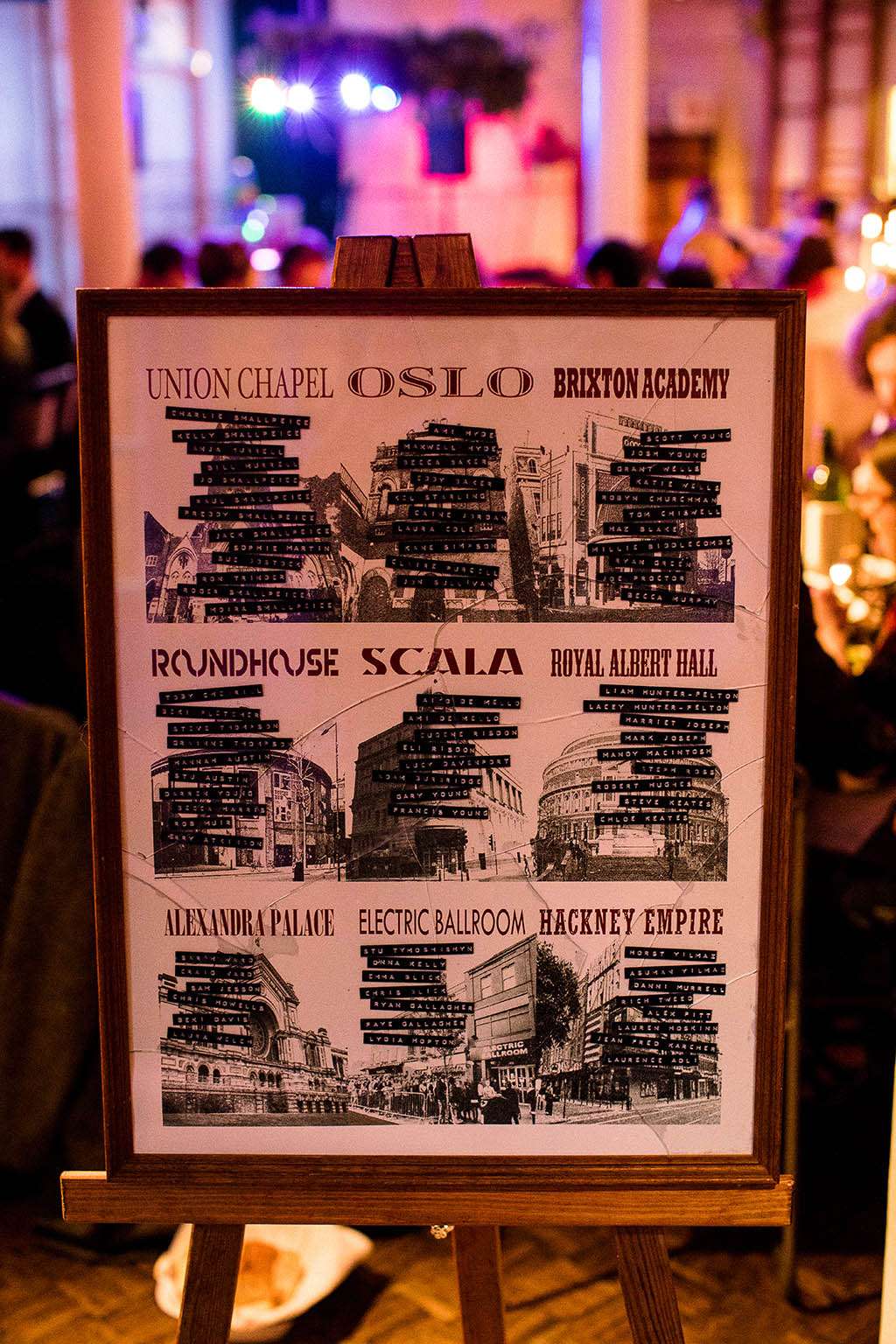 The seating plan itself, inspired by famous London music venues, was a particular highlight of the decor for Kelly. "Music is really important to Charlie and I, and Ami from Lo and Behold Bespoke really brought that through in all of our stationery and helped to set the tone for the day."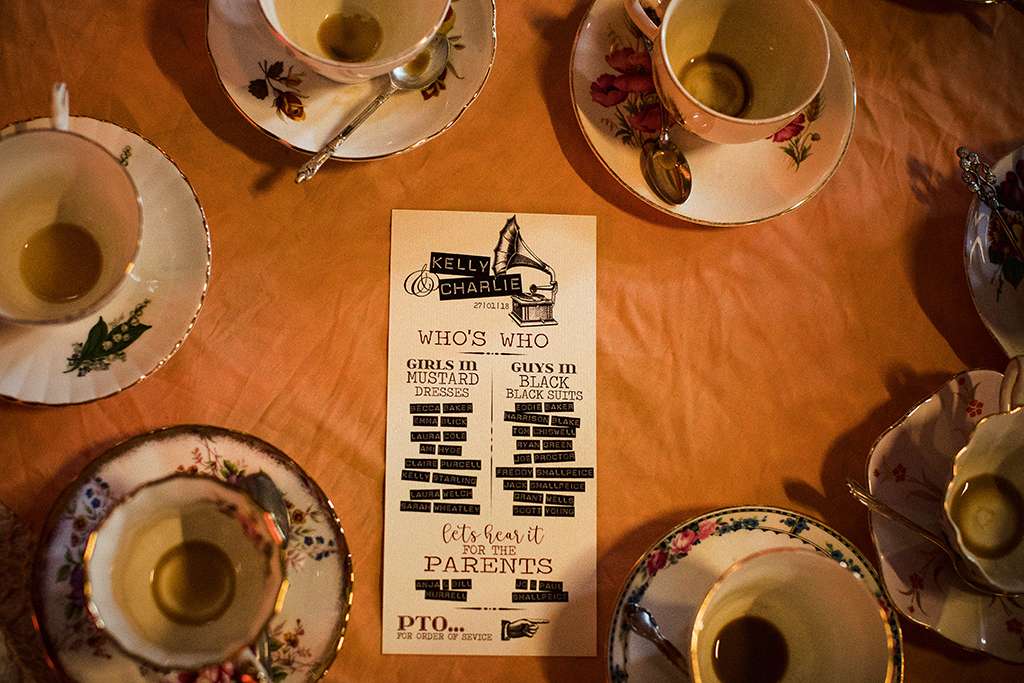 Their drinks reception got the party started with a Rock n Roll tea party – tea and coffee served with Baileys miniatures that were handed out alongside the order of services! Catering was provided by their reception venue, Tanner Warehouse, and comprised of a sharing menu to keep with the laid back feel of their day.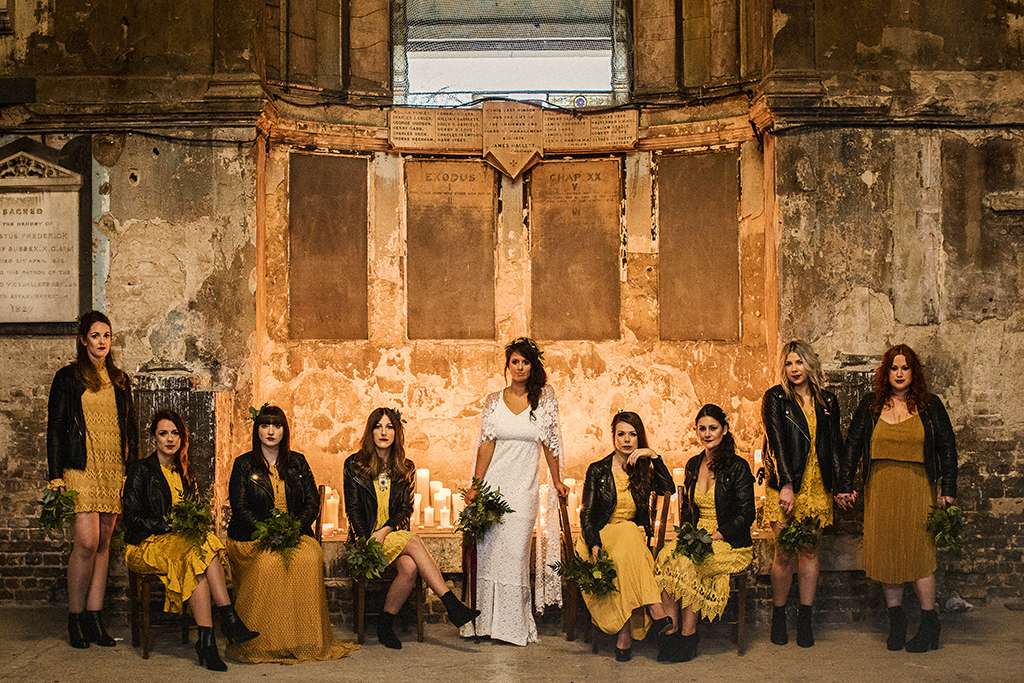 Live music was the biggest expense for the wedding, but Kelly and Charlie has no regrets. As well as a pre-dinner acoustic set and four-set reception by Brighton based band The Move Ons, Kelly and Charlie also ensured their guests were entertained with a couple of rounds of musical bingo after dinner. It was a real highlight for the couple, setting the tone for the rest of the night. "There was a moment when The Power of Love by Jennifer Rush came on during musical bingo, and everyone grabbed a candle from the table and started a mass sing along swaying with the candles in the air…it was hilarious!" Kelly laughed.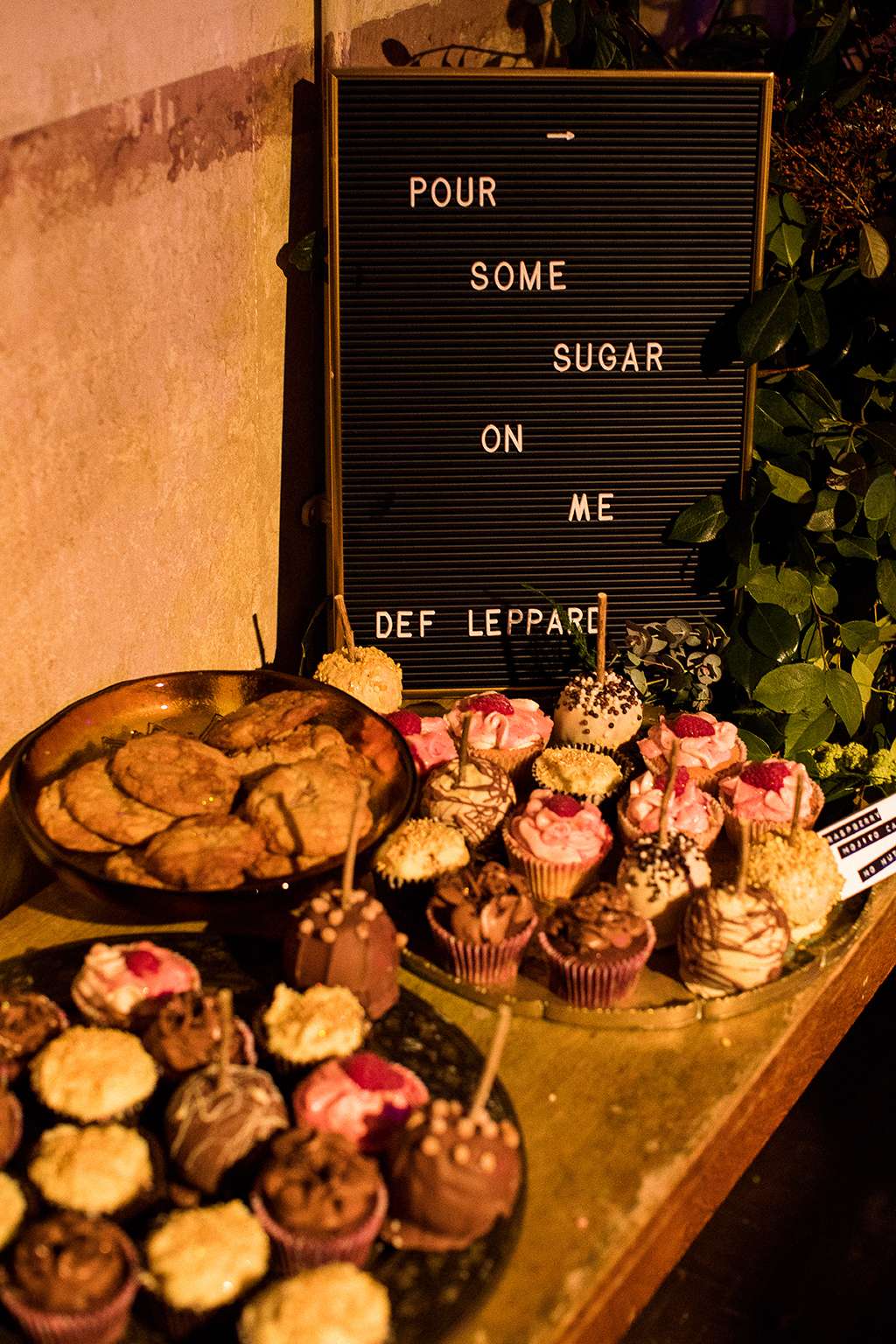 Their favourite part of the day though was when Charlie's brother Jack, a talented musician, surprised them with a song he'd written called Ally Pally Skyline. "It bought the whole room to tears and we will never forget it." reminisced Kelly. "Looking around the room and see everyone hugging and swaying was something we will never forget."
Kelly's advice for future brides and grooms is not to worry about what other people will think about your day… and accept that things will go wrong! "When we arrived at the chapel, it was covered in scaffolding, there was an ambulance parked right by the steps to the entrance and our friend Toby, who was supposed to do a reading, had gotten stuck in traffic and didn't think he'd make it to the ceremony! Charlie didn't know how to deal with all of this and keep it a secret and nearly had a panic attack, but before we knew it the ambulance disappeared, Toby made it in time (albeit he had to follow me up the aisle…!) and it all fell into place."