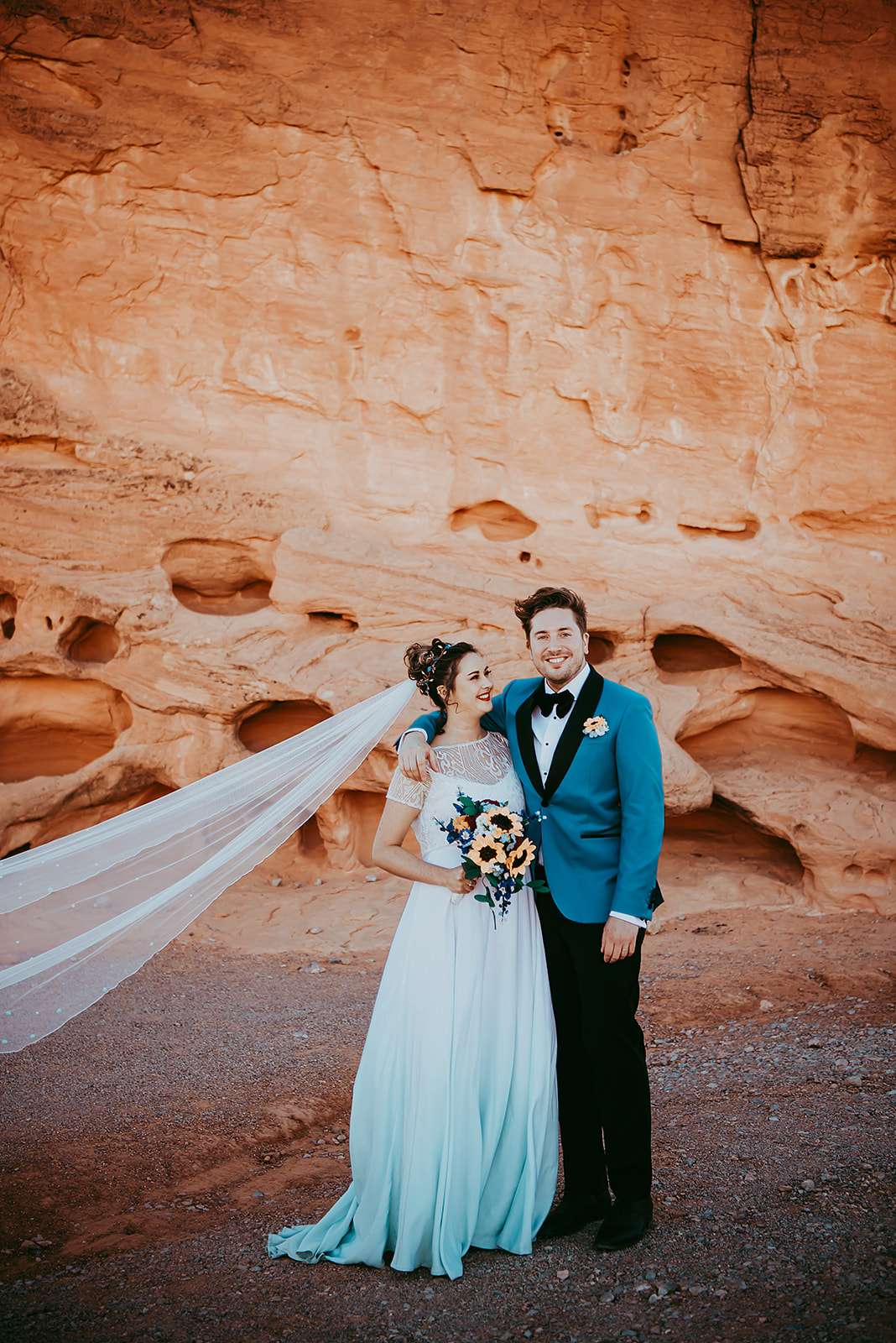 Claire and Alex love gaming. From board games to apps and video games, they're always at it so this was the first thing they knew had to play (boom boom) a big part in their Vegas wedding. They hired retro arcade games and had giant board games for their guests to play at their reception.
"We play a lot of video games, apps and board games (and love the Circus Circus arcade!) so we themed our wedding around this", said the bride "We made the invites and order of service ourselves as well as our wedding website, all with a gaming theme, which we're pretty proud of."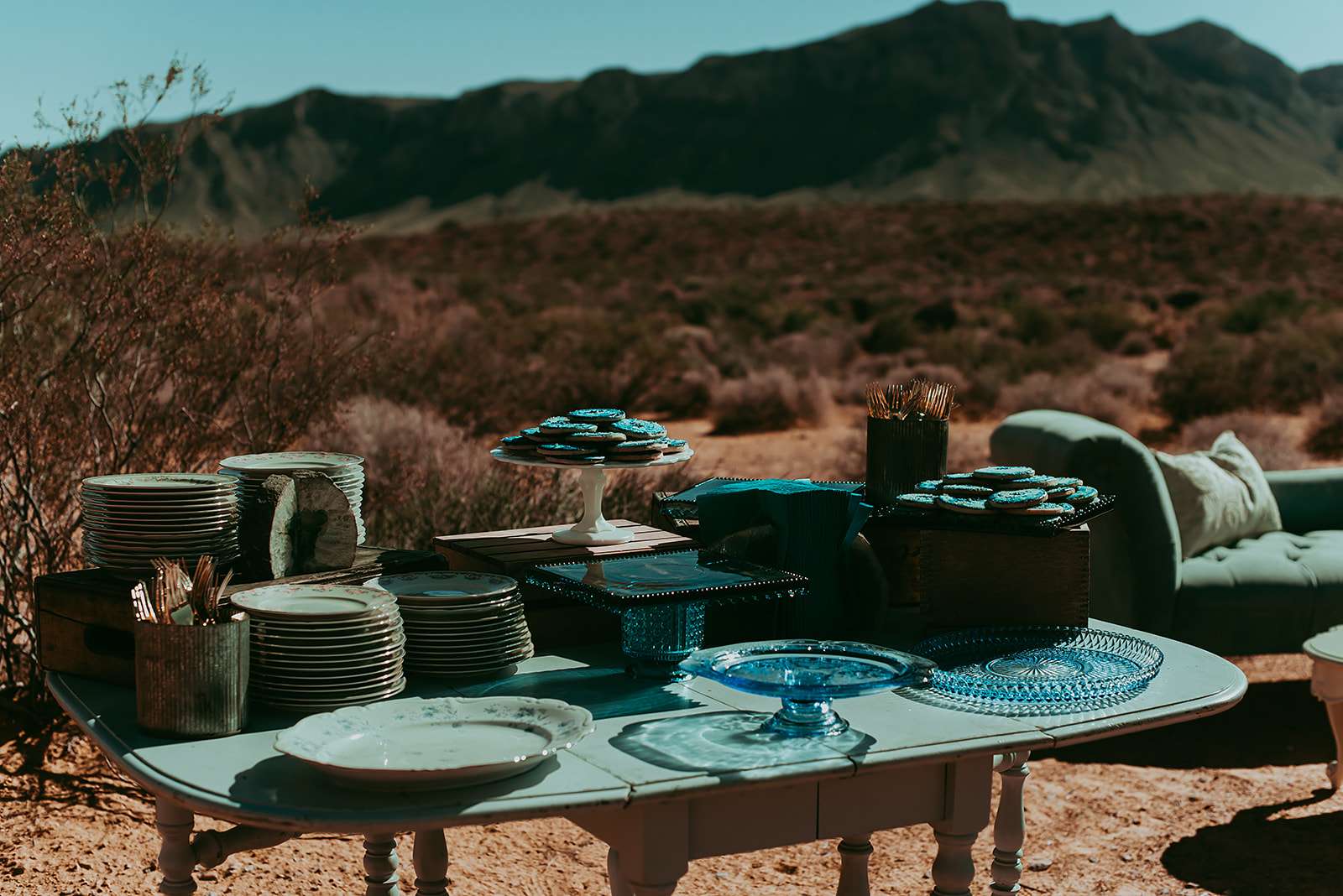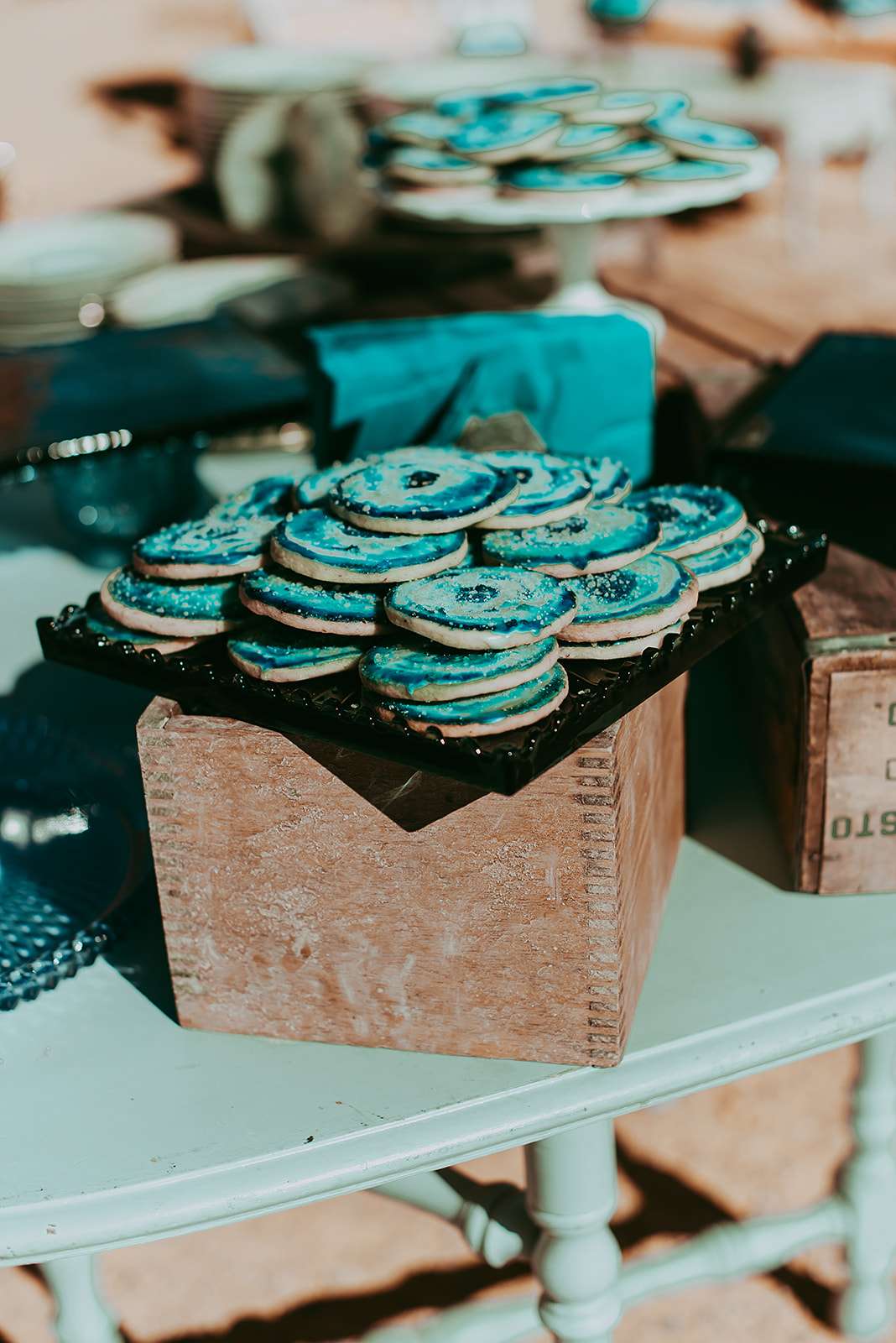 They also wanted the entire wedding to be vegan – all the food and drink but also Claire's dress, which was from Lucy Can't Dance, and shoes. They also used felt flowers instead of real ones which not only looked great but they got to keep forever!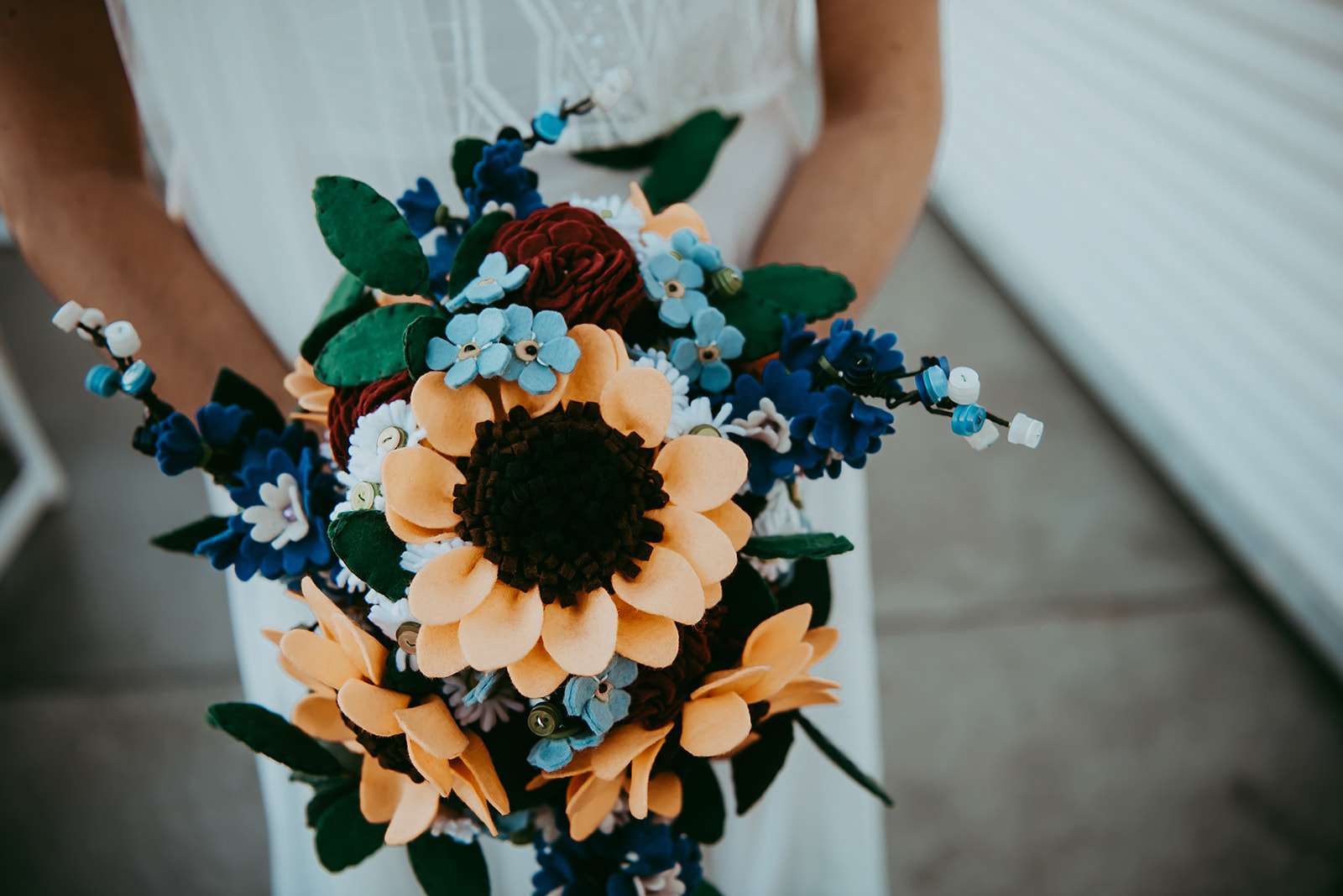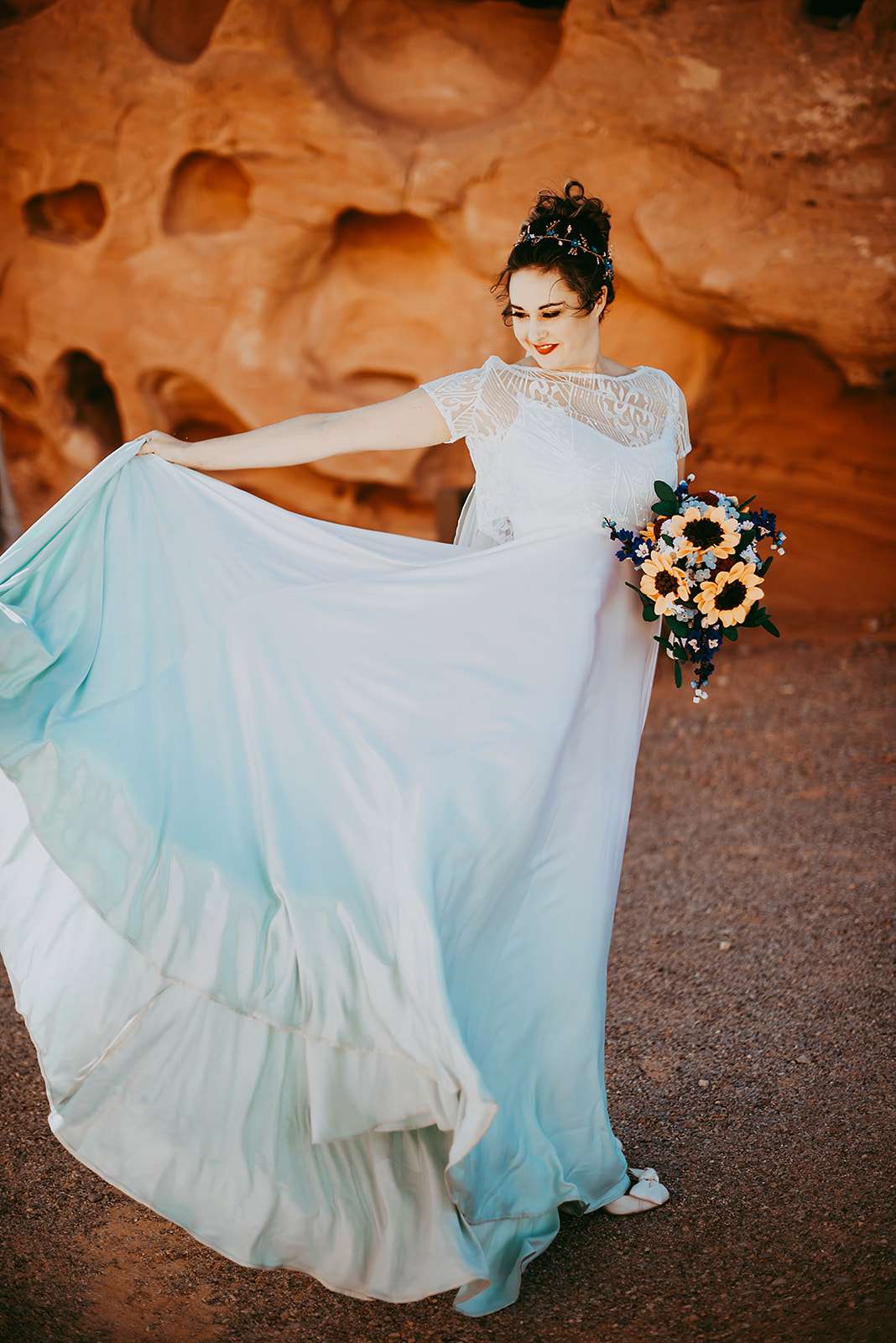 "Apart from gaming, the details of our wedding were all teal and turquoise which I love and have painted most of our house in!" she continued. "We also had a few agate details to bring the colour in and to have a geology feel because I studied geology at university. The idea of getting married around some amazing rock formations was what helped us choose Valley of Fire for our ceremony over some of the other amazing venues in Vegas."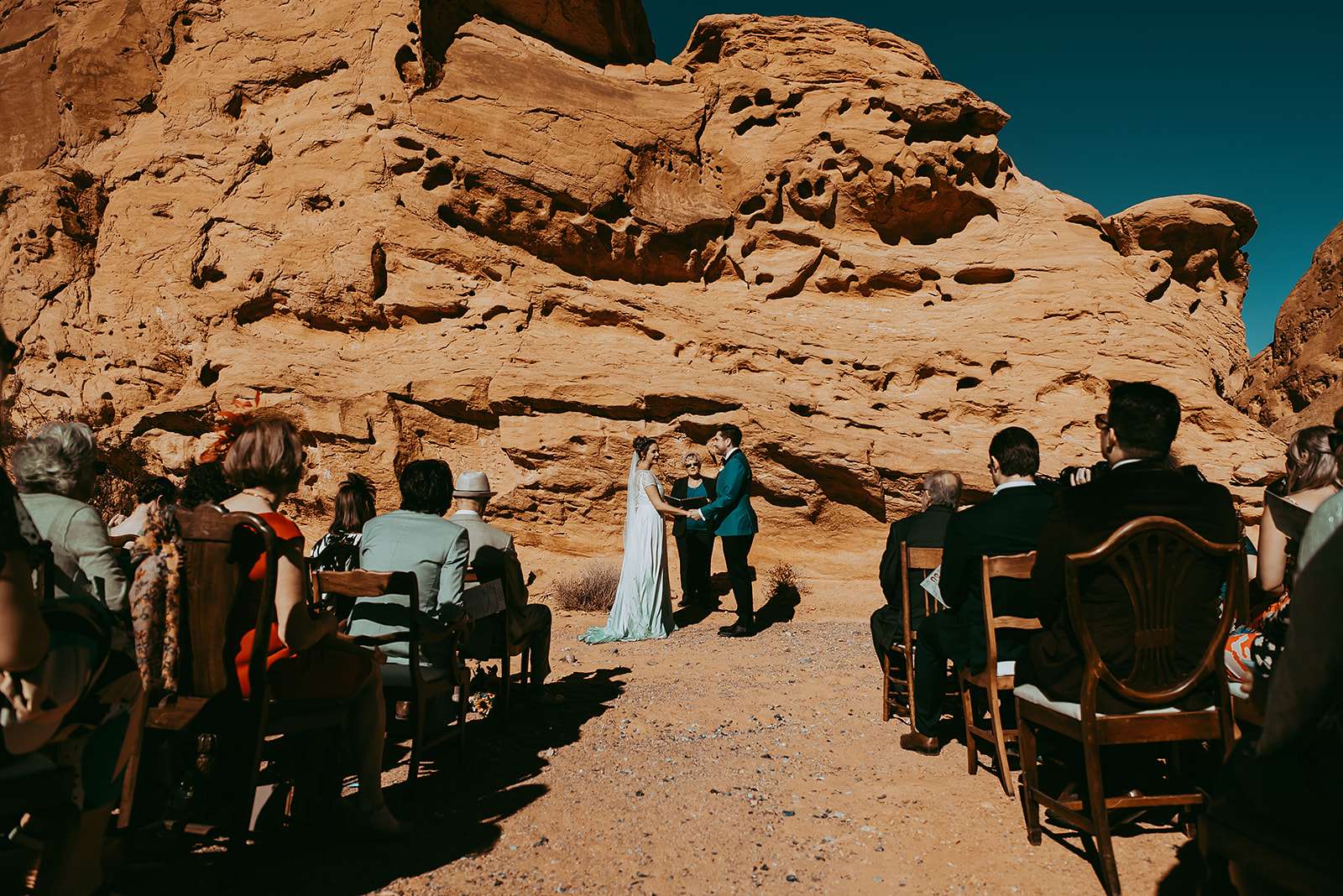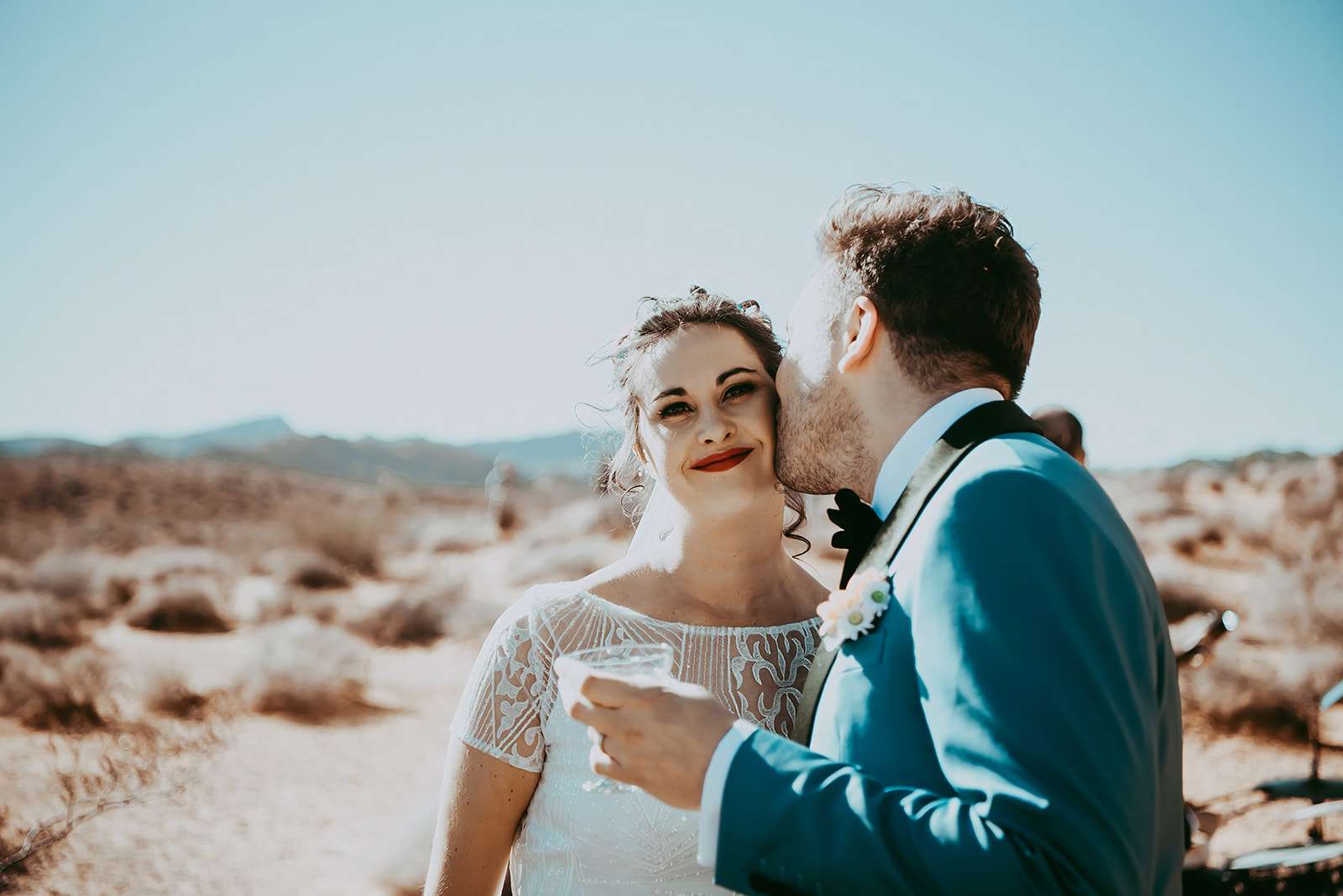 Although they loved the entire day, one of the bride's best moments was looking around and taking everything in. "I've still got such a clear memory of the whole day and really enjoyed all of it, it all went to plan", she explained. "I love that we designed and made a lot of the details ourselves. I still have a very vivid memory of looking around at the ceremony, noticing lizards on the stunning red rocks then looking out over our guests at the desert, the amazing blue sky and noticing how well it matched Alex' jacket!"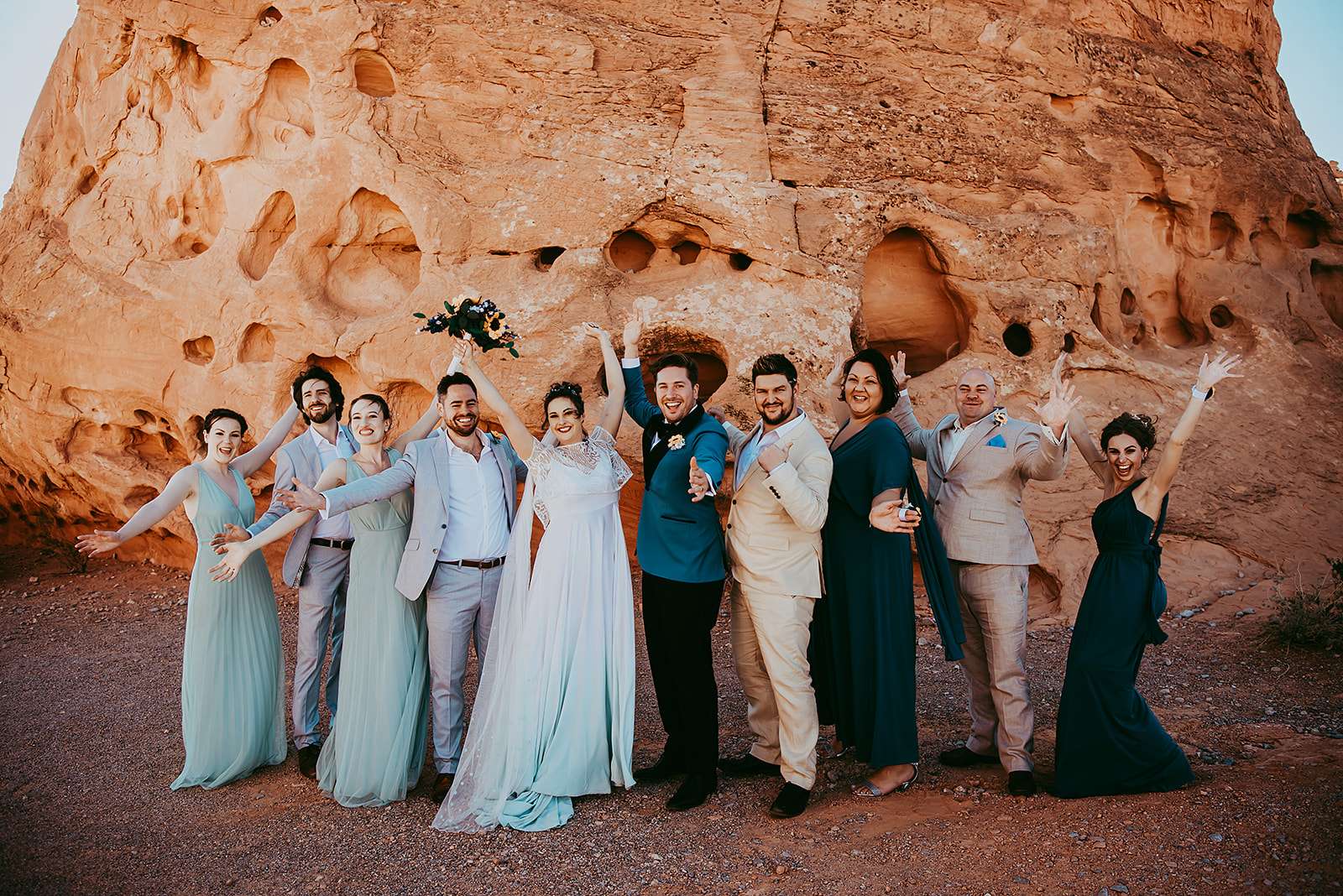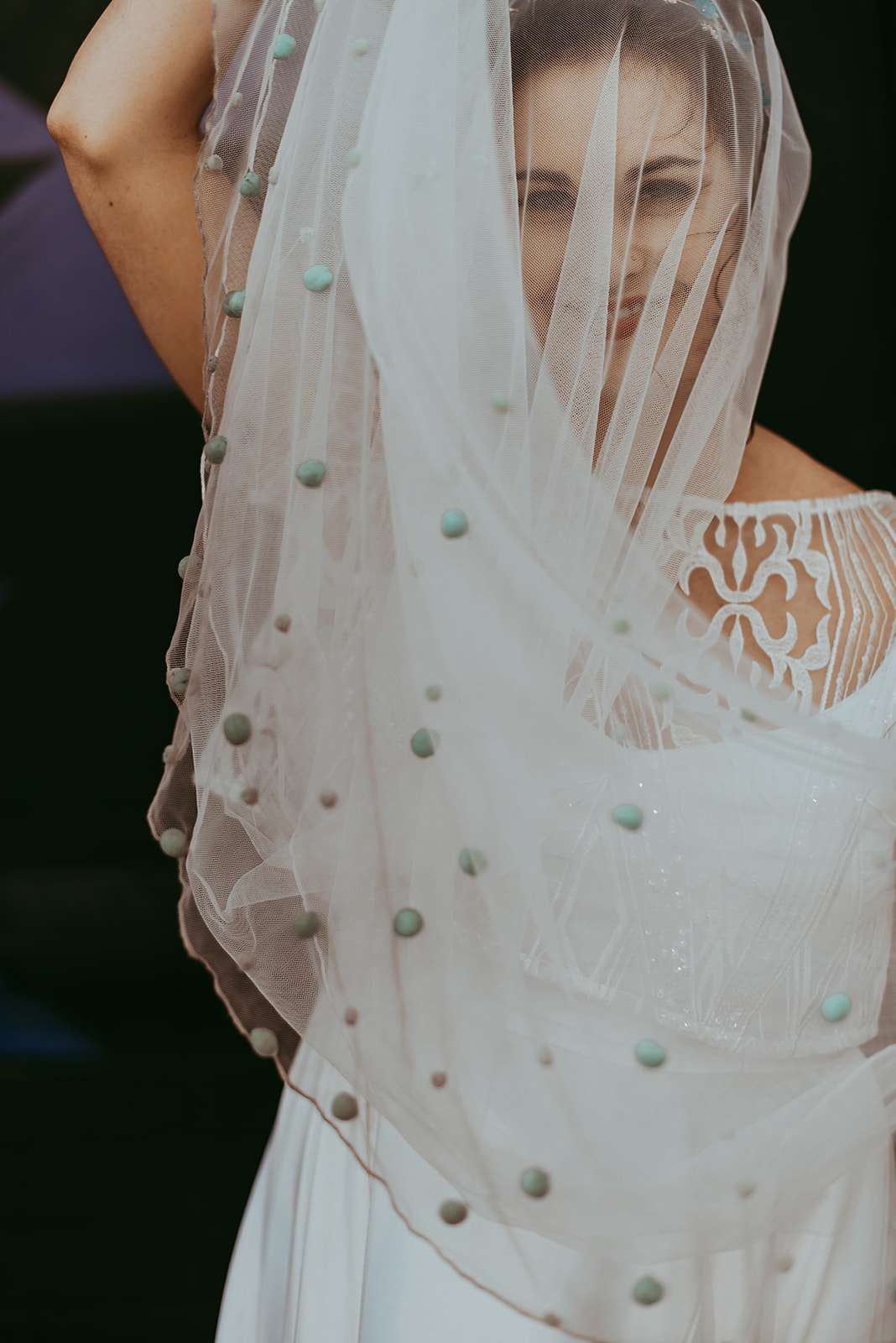 "I loved everyone getting involved in the songs during the ceremony, it felt great giving a speech, and hearing other peoples. I loved our first dance and was pretty impressed with ourselves for how well it went! It was also really nice seeing the people we loved getting on so well together, even with people they hadn't met before, and enjoying things that we'd planned together and hoped they would enjoy – the venue, the games and the food."