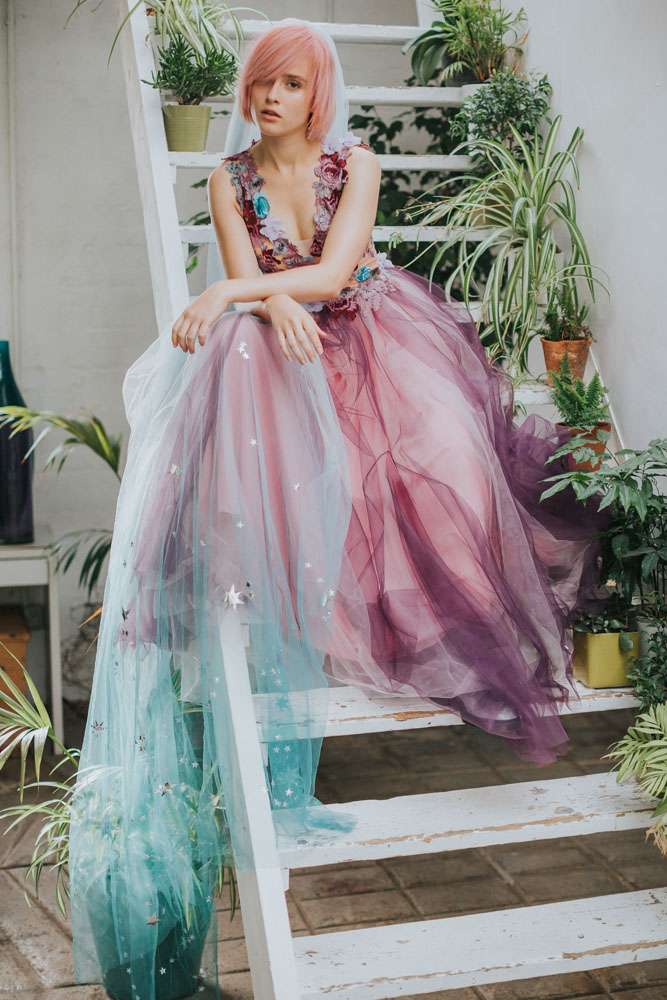 With issue 13 now available for pre-order I thought it was high time to share some of the extra shots from our issue 12 editorial shoot with the incredible Chotronette.
If you haven't seen their amazing wedding dresses before you have been missing out! They're like nothing else you've ever seen AND they're so affordable it's almost unbelievable. They range from just £100 to £850! Based in Romania, designers Silvia and Laura make each of their beautiful creations in their studio and ship them worldwide.
We shot at the super rad Clapton Tram Studio in East London.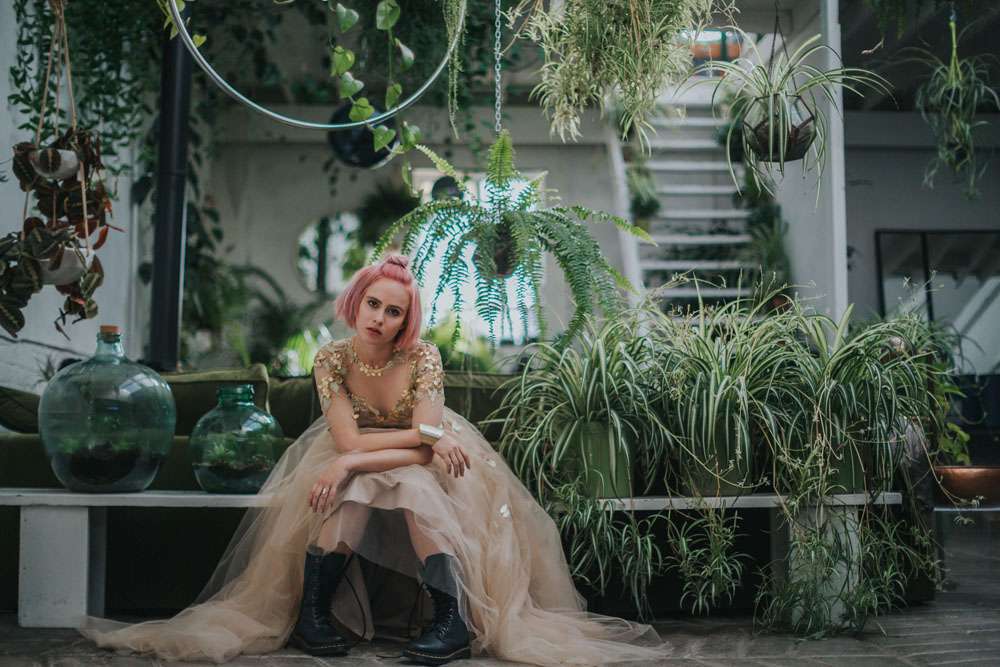 The hair of our usually blonde model, Pip, was made peachy pink by hairstylist extraordinaire Jo of Love Hair & Co.
Erica and Alex, who make up the magazine fashion team, styled each look by taking each dress and adding some extra Rock n Roll flair!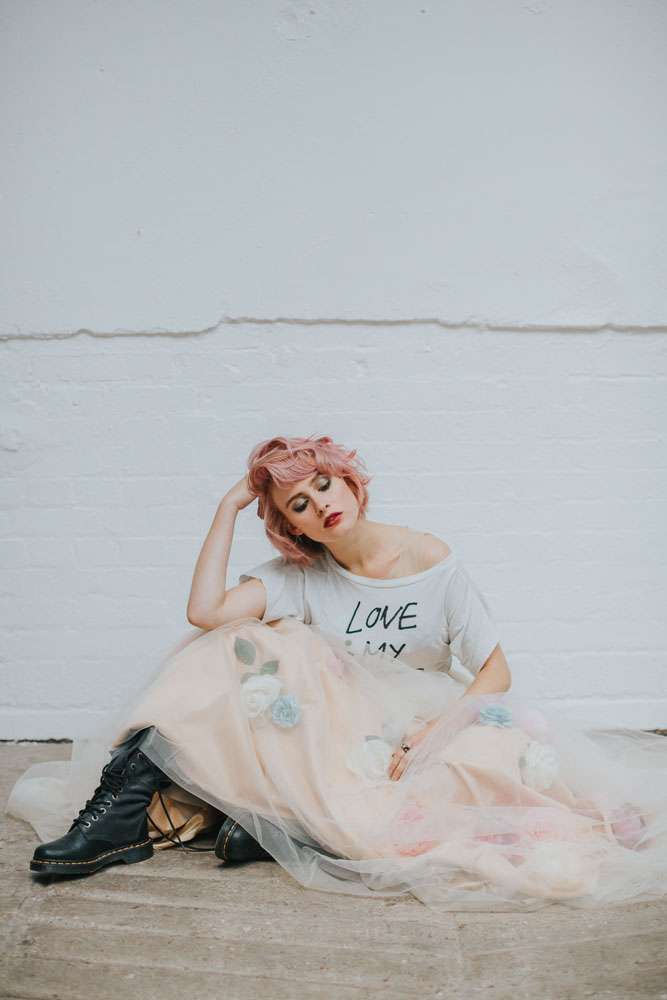 For the first look we teamed the Lavande Fondant dress (£400) with some velvet Dr Martens and a teal dip dyed 'Nebula' veil from Crown and Glory.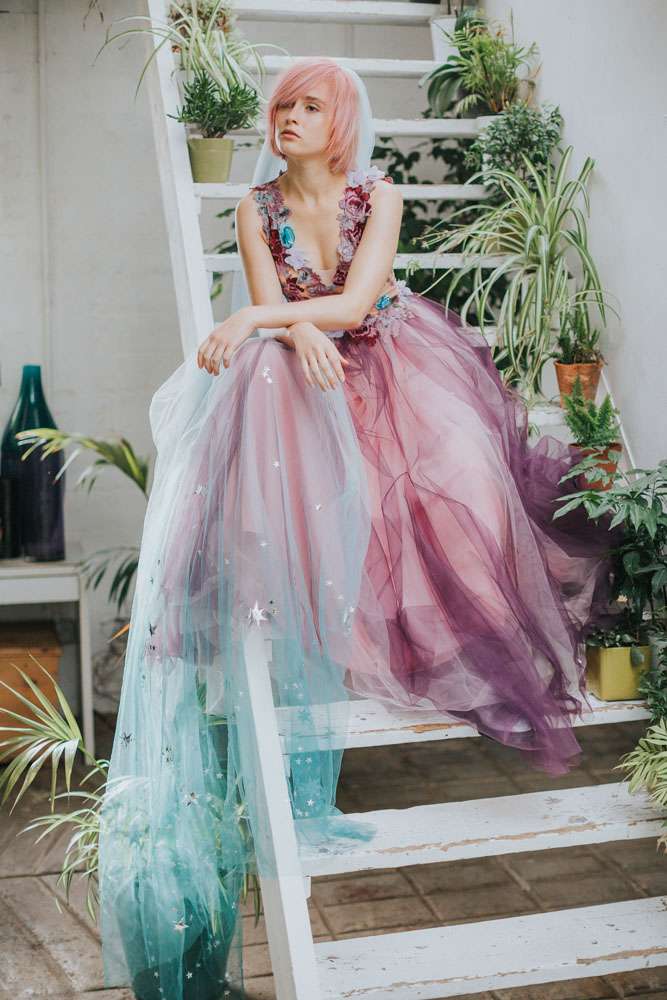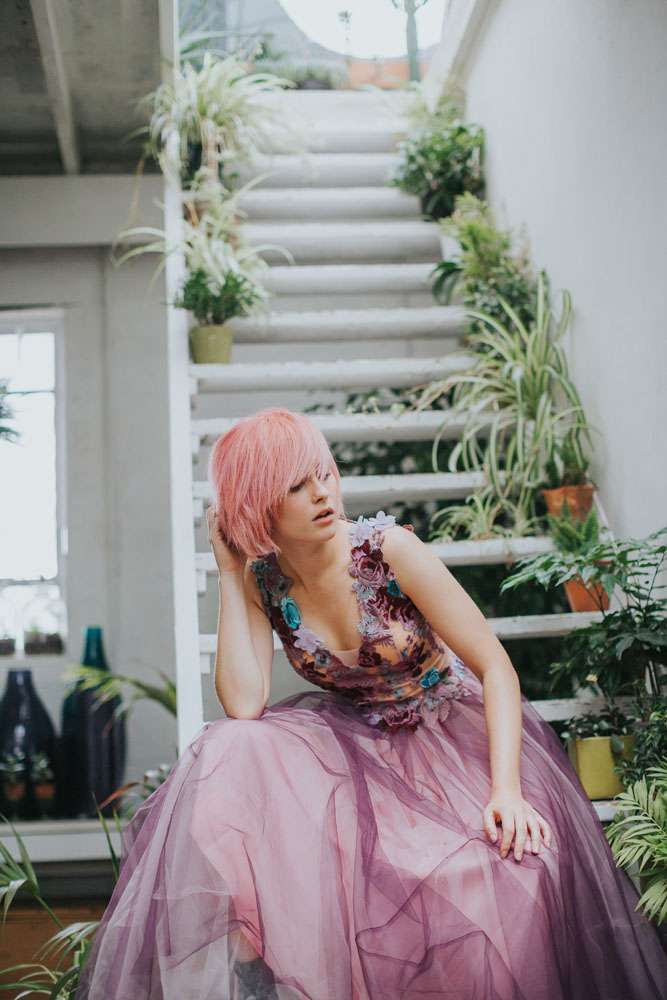 The second look paired one of my favourite Chotronette dresses, Mousse Du Fleur (£850) with an ASOS cream leather jacket, Laura Lee jewellery and some rainbow magic from photographer Lisa Devlin!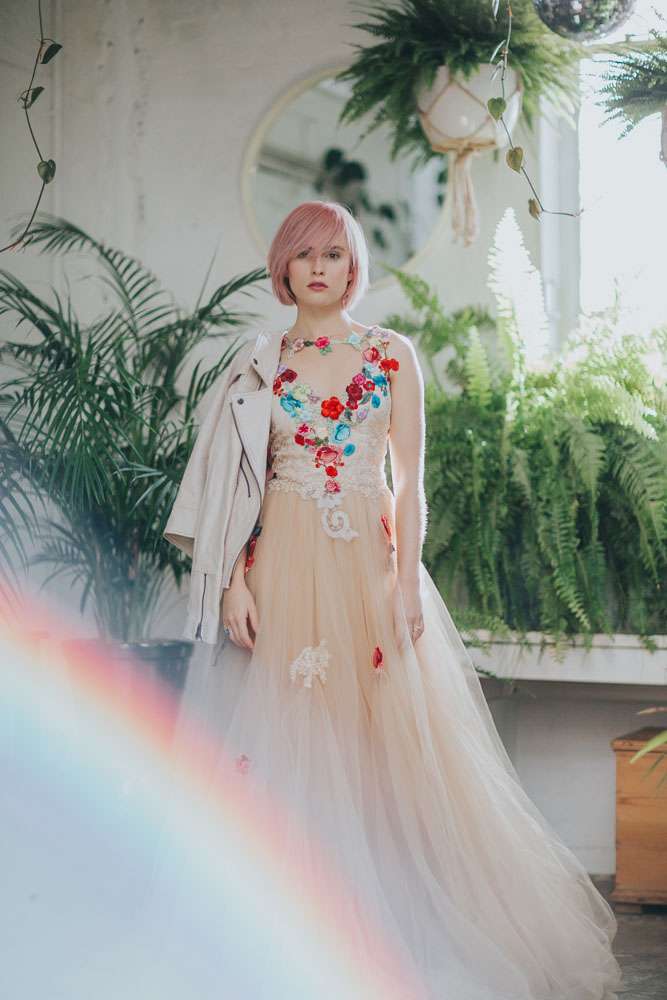 We channelled a bit of Resident Evil for the next outfit. The dress is Pie in the Sky (£495) and is covered in amazing gold leaves. That rainbow made an appearance over Pip's eyes too – it looks like make up doesn't it?!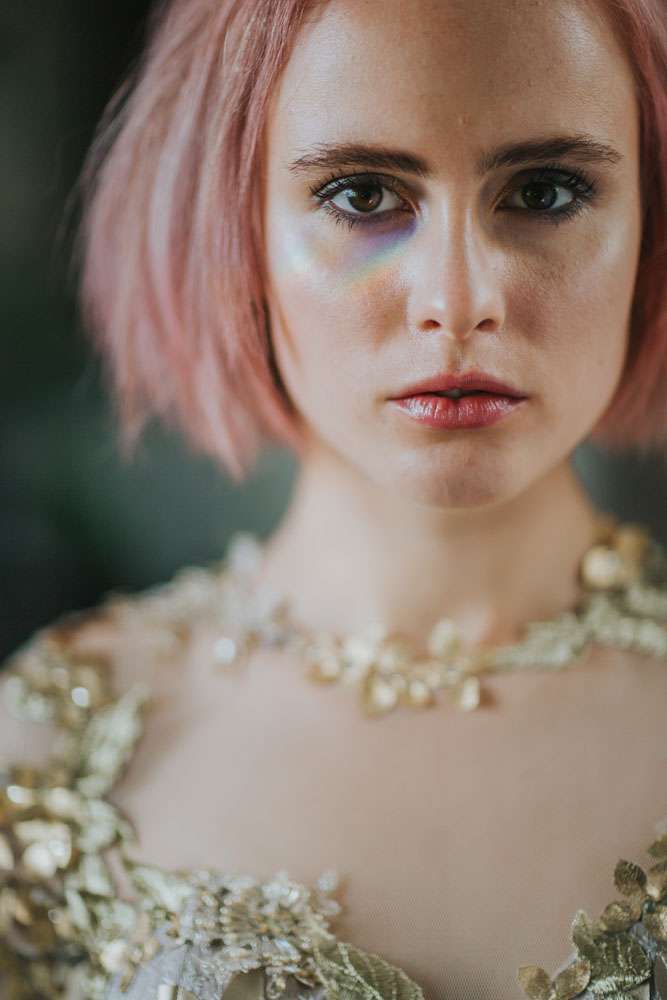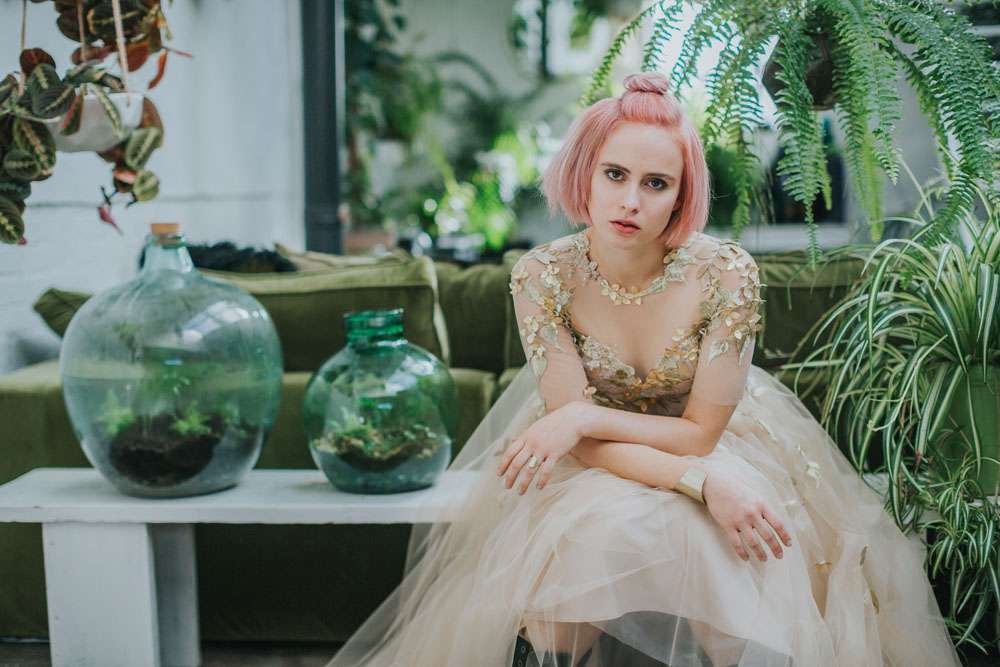 Wildflower Cake (£495) is covered in flowers and delicate butterflies and went perfectly with the fur lined embroidered jacket from ASOS.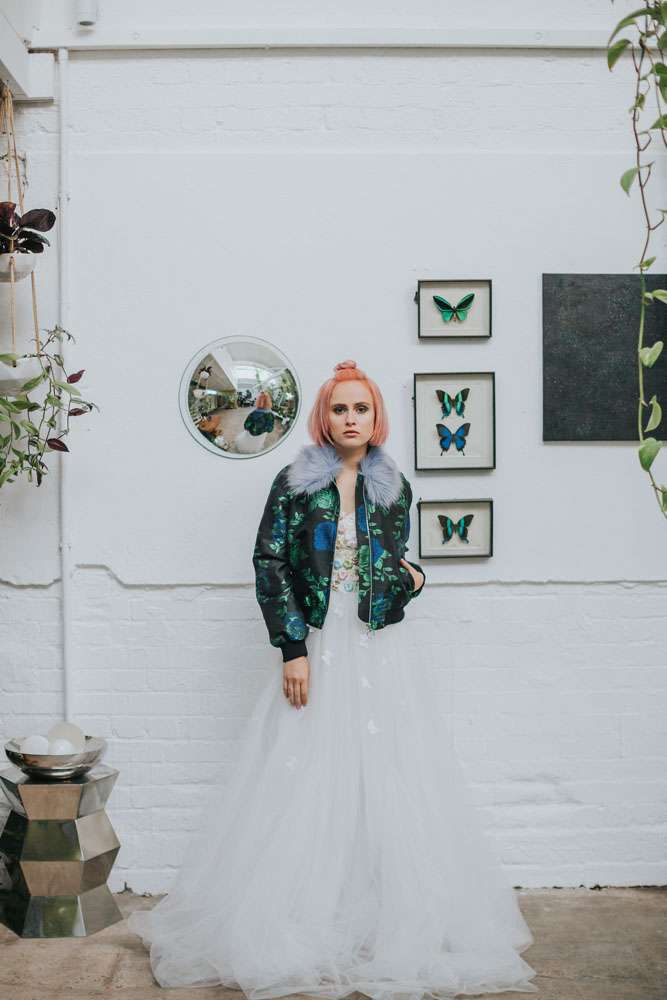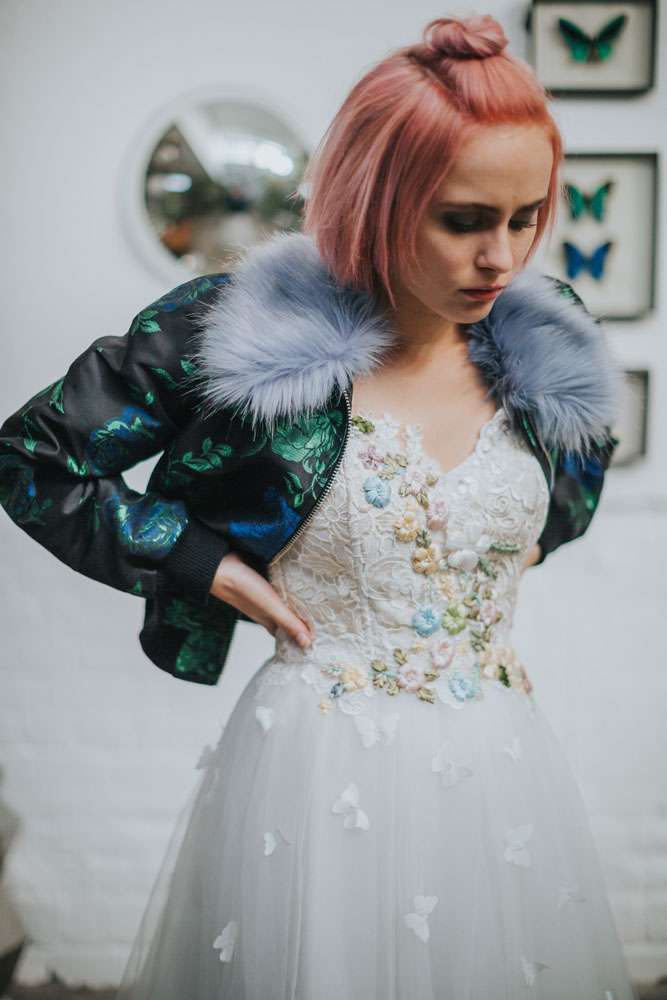 Next up we lay Pip on Clapton Tram's incredible green velvet sofa (can you tell the space is owned by an interior designer!?) which complemented the glamorous Amaretto Biscotti dress (£375) perfectly. The embroidered boots were also ASOS!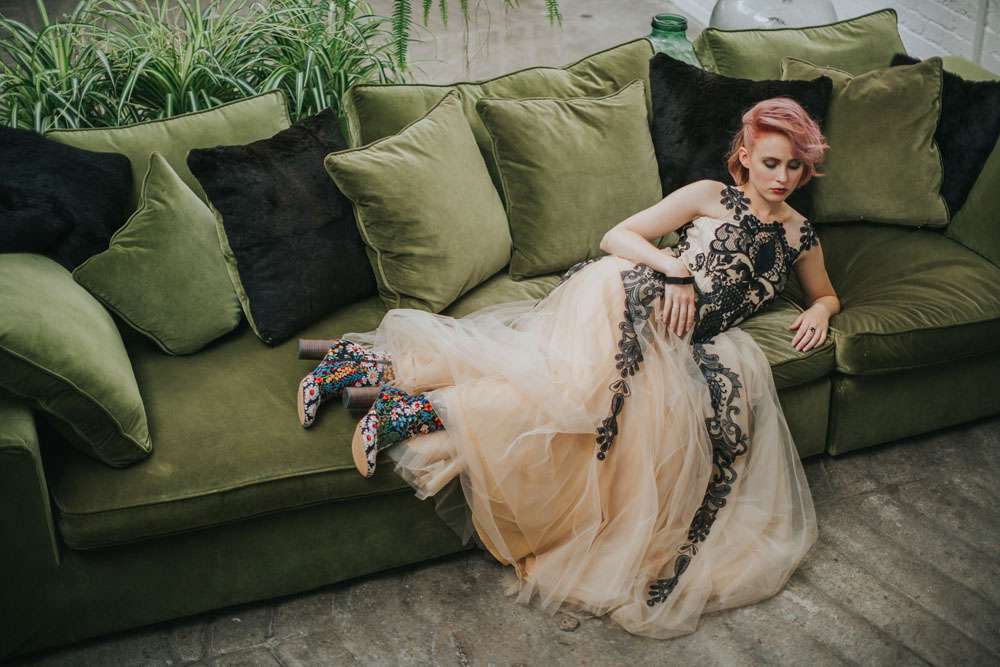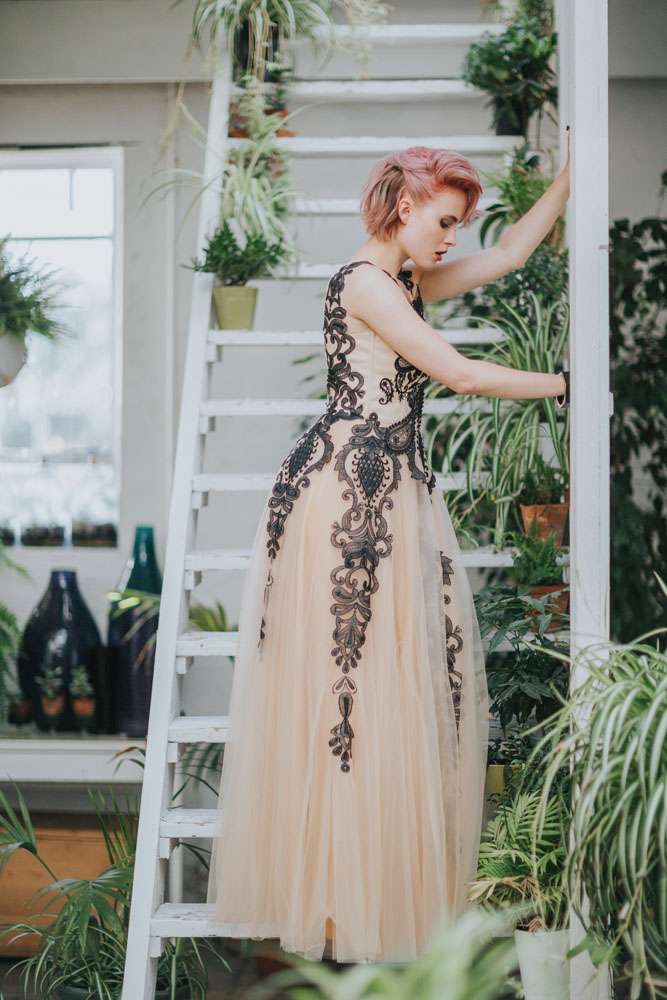 The final look is probably my favourite (or is it the first one? It's so hard to choose!). We paired the gorgeous and flower covered Marie Antoinette Cake gown (£790) with an old tee-shirt from Topshop, some Dr Martens boots and Pip's own All Saints jacket. Doesn't it all look amazing together? This is SO the perfect look for a Rock n Roll bride!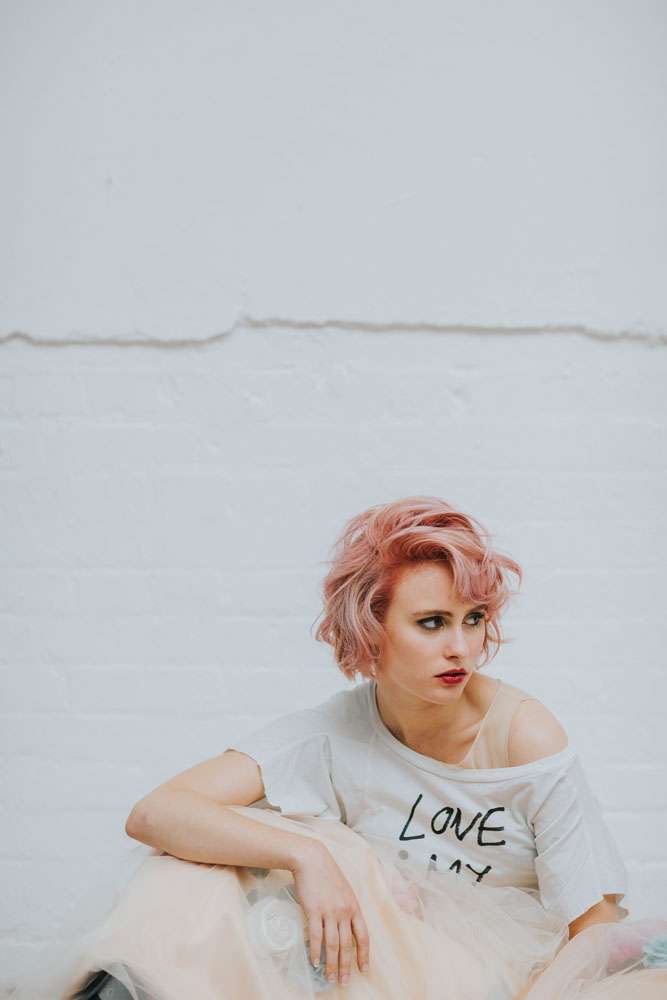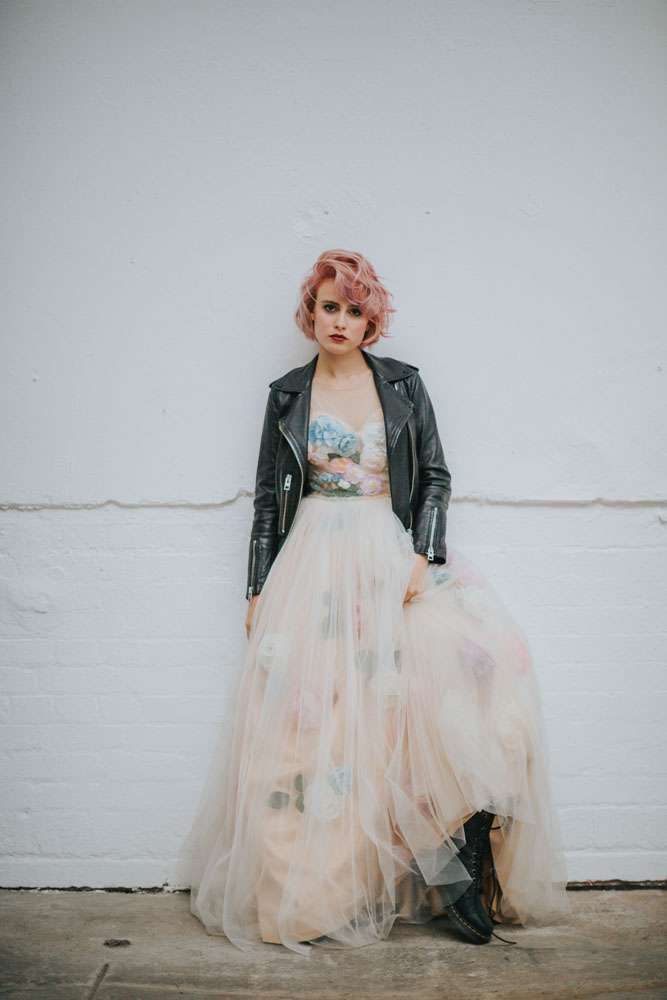 I wish I could shoot with Chotronette's dresses every single day. If I was getting married again I would totally be considering wearing one myself in fact.
Which is your favourite?
This shoot originally appeared in Rock n Roll Bride magazine, issue 12. Issue 13 is now available for pre-order and will be in stores on March 2nd.