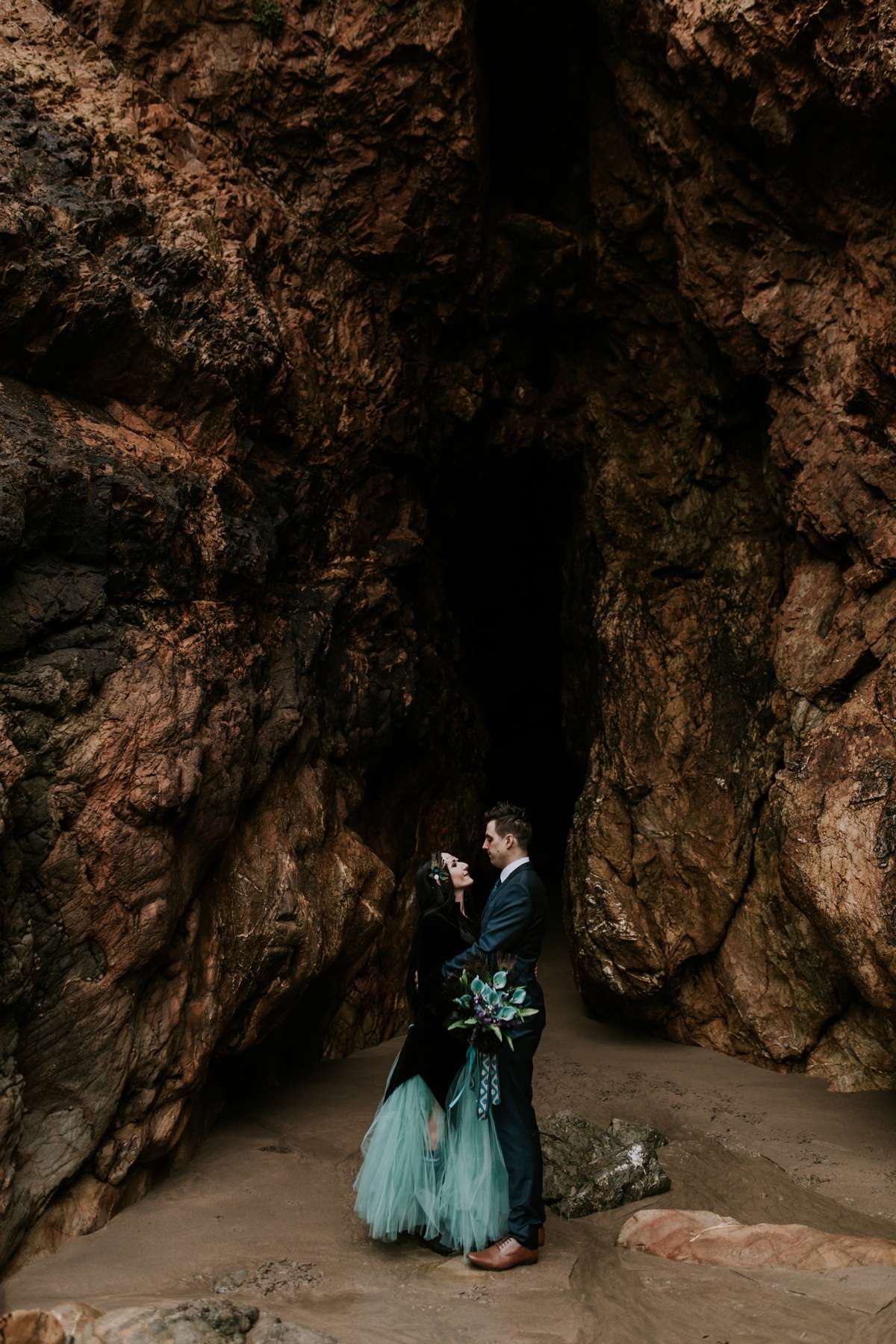 There's a special place in Lora and James's hearts for December 21st as it's the date James officially asked Lora out, and four years later on that same day he proposed. So of course it had to be their wedding day, too! They eloped on their fifth anniversary and married in Cornwall. The whole day was about them just being together and really feeling the love. Also there was a cat at their wedding, which we know you will just love!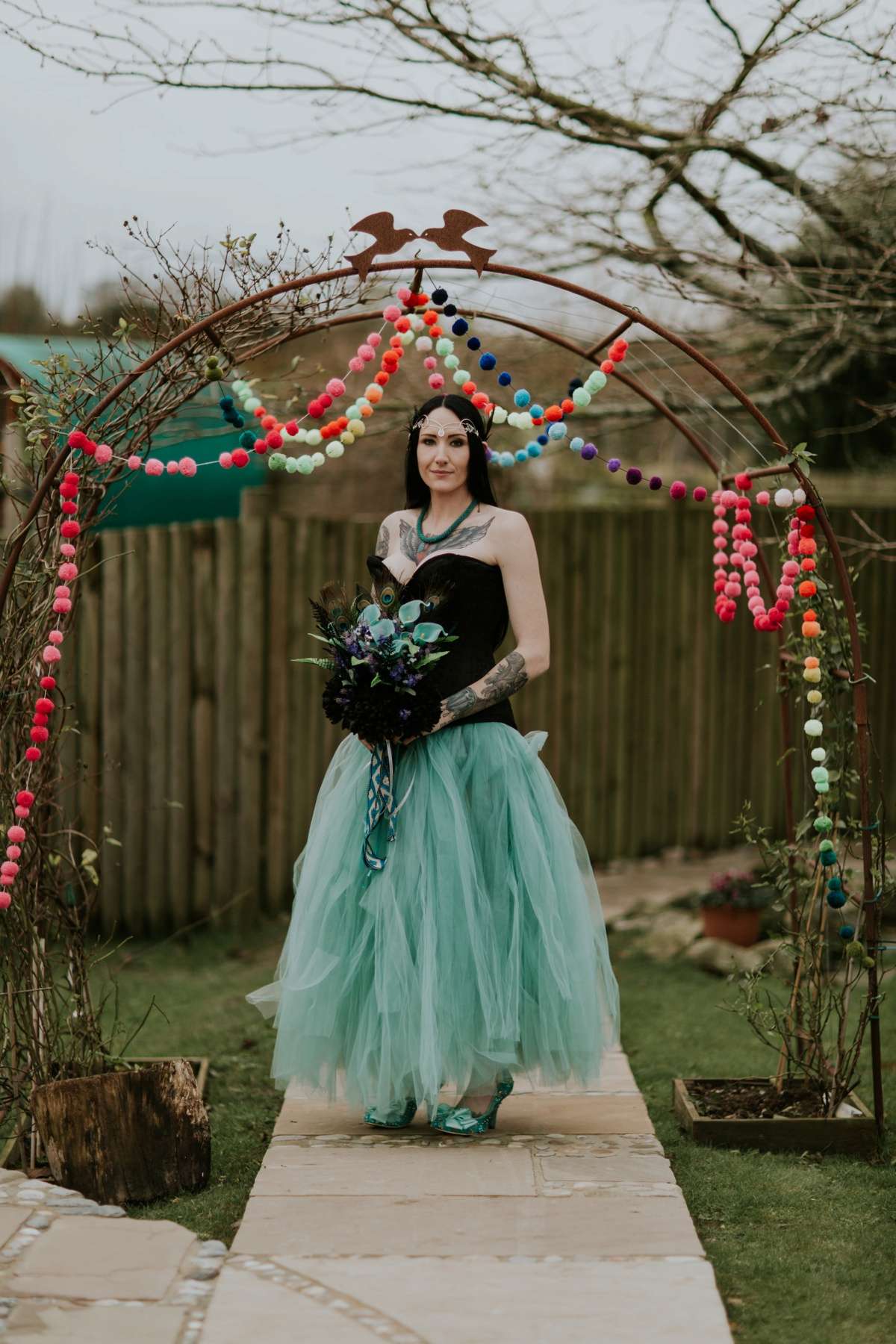 There wasn't a particular theme, said Lora, "But I do love turquoise, so I made sure we were both wearing some! We both absolutely love Cornwall, so when we decided to elope we knew exactly where we'd be heading. As soon as we found Lower Barns, we knew it was the venue for us! We've been to Glastonbury Festival for the last five years, and from the photos we saw of Lower Barns we knew it would have a similar magical, colourful, relaxed atmosphere that we love, but in the most high-end, five star way imaginable (with no mud in sight). It certainly didn't feel like the end of December being surrounded by venue owners Janie's beautiful styling and Mike's awesome prop constructions!"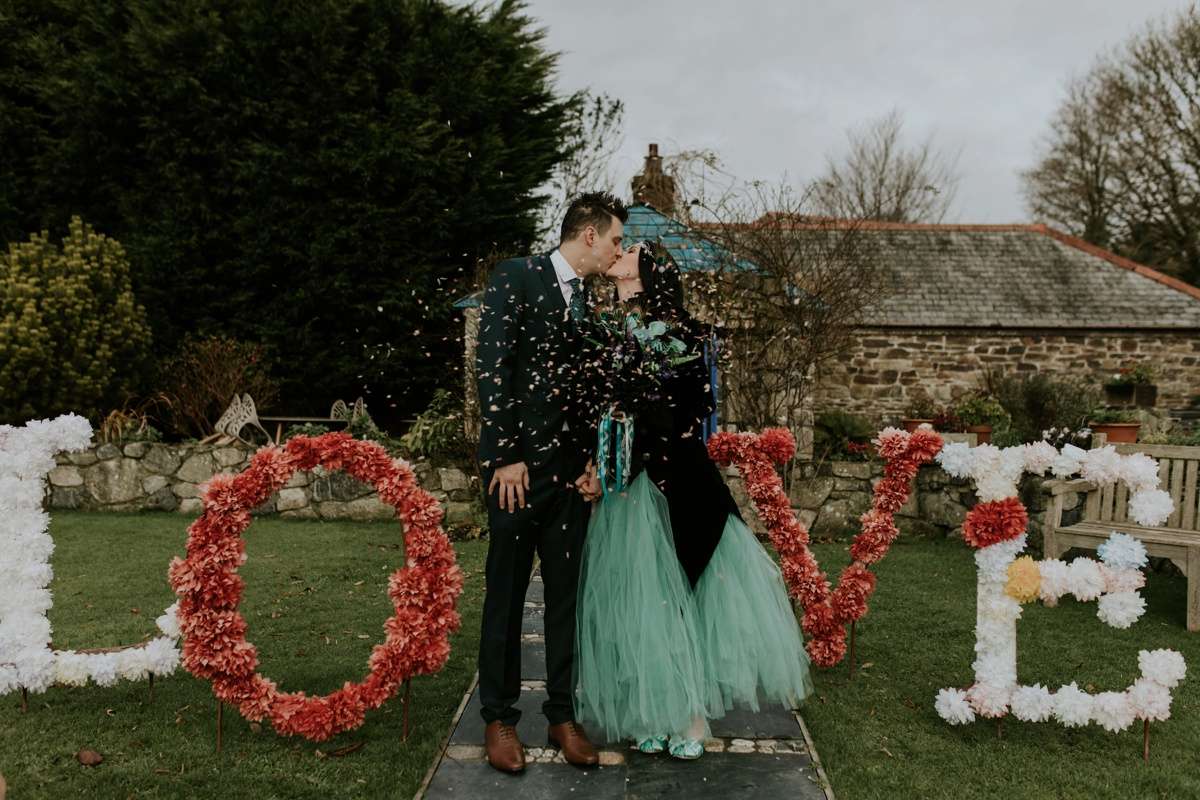 "We met with the registrars, Vicky Ward and Sarah Seddon from Cornwall Registration Service, to be interviewed together in our chalet about half an hour before the ceremony, then our photographer Jo from Enchanted Brides popped round for some photos of our outfits – we hadn't managed to do first look pictures as James ended up helping me into my corset! I think we had about 15 minutes of chill out time before Janie came to our chalet to walk us over to The Shack for the ceremony. We were followed by Fat Cat, a lovely big stray tom cat who had been visiting us occasionally, who came running up the path just as the doors were closing. He apparently attends every wedding at Lower Barns without fail! The Shack had been styled beautifully by Janie, and there was a roaring fire on the go and twinkly lights everywhere. Our ceremony was very quick and easy with no music (because we couldn't decide on any and thought it'd be quicker without) and was attended by Janie and Mike, who were our witnesses, Vicky and Sarah our lovely registrars, our photographer Jo, and Fat Cat!"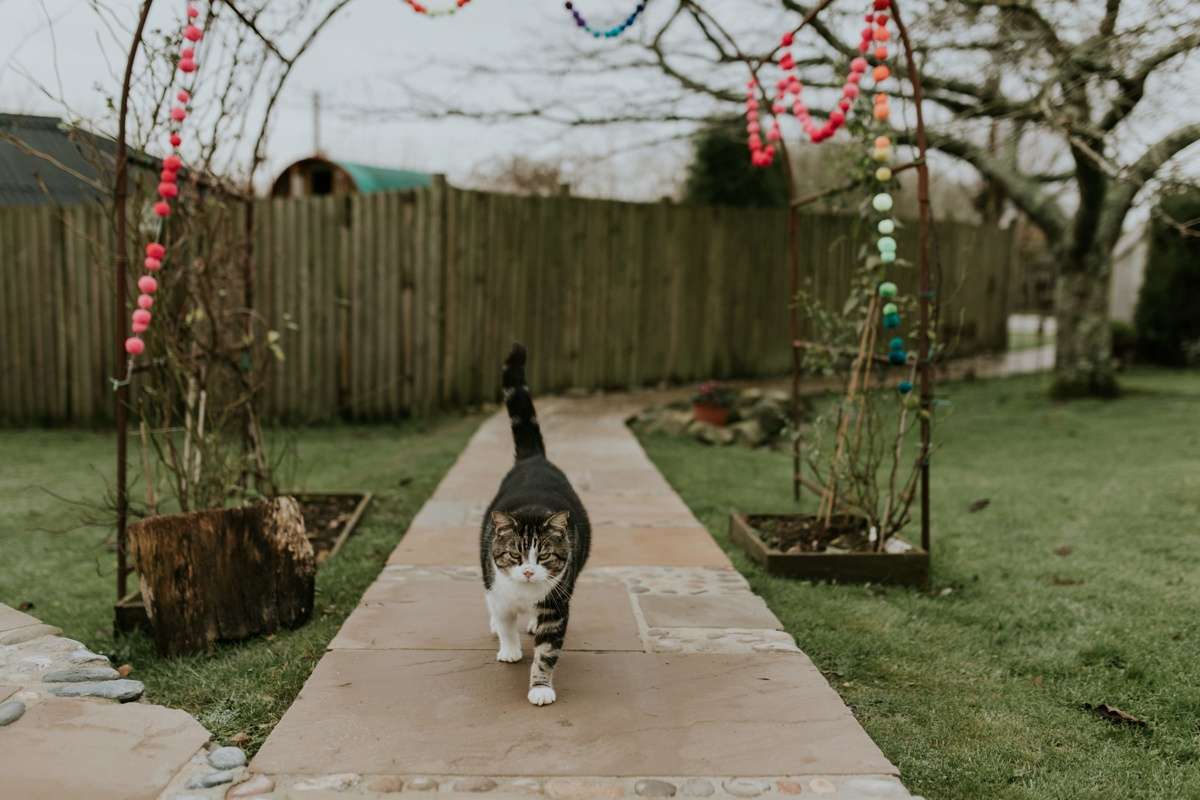 Lora's outfit was an ensemble she put together herself: an aqua green full length tulle skirt with a black steel-boned corset for the dress, with a black velvet jacket by Devil Fashion for warmth. "My shoes were Irregular Choice 'Ascot' in mint, my headpiece was made by Etsy shop Elvenstar Design, and my teal crocheted beaded necklace was made by Beadbeetle. Our wedding rings are by Carbon6 Rings, and they both glow blue when charged with light!" Lora did her own make up and hair, going for her usual straight and loose style for the latter.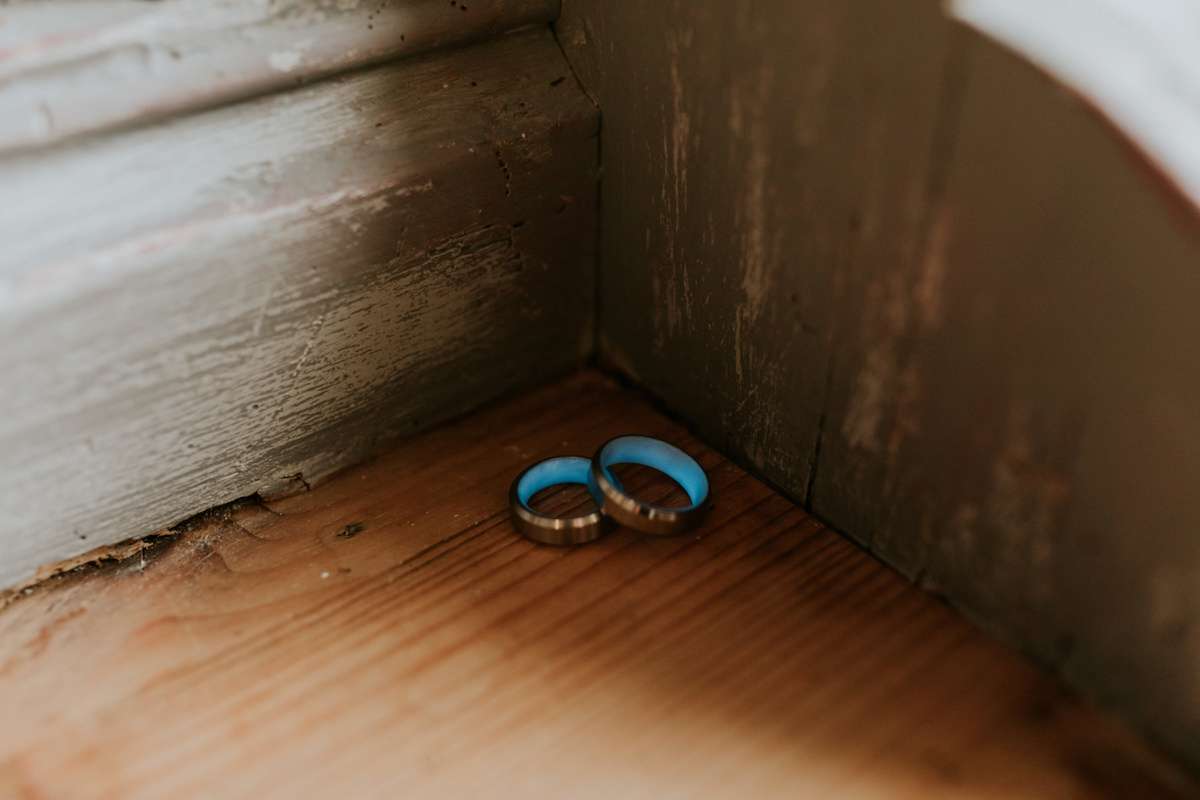 Lora finished off her wedding day look with a beautiful faux floral bouquet that she made herself, and which made a feature of her beloved turquoise! "I thought as my mum had trained as a florist I might have acquired some flower arranging skills by osmosis, and as we were travelling a fair distance to the venue it would be a good idea to have one made from artificial flowers. So I bought a variety of flowers, feathers, ribbons and LED. lights online and made it a few weeks before our big day, and added some finishing touches the night before."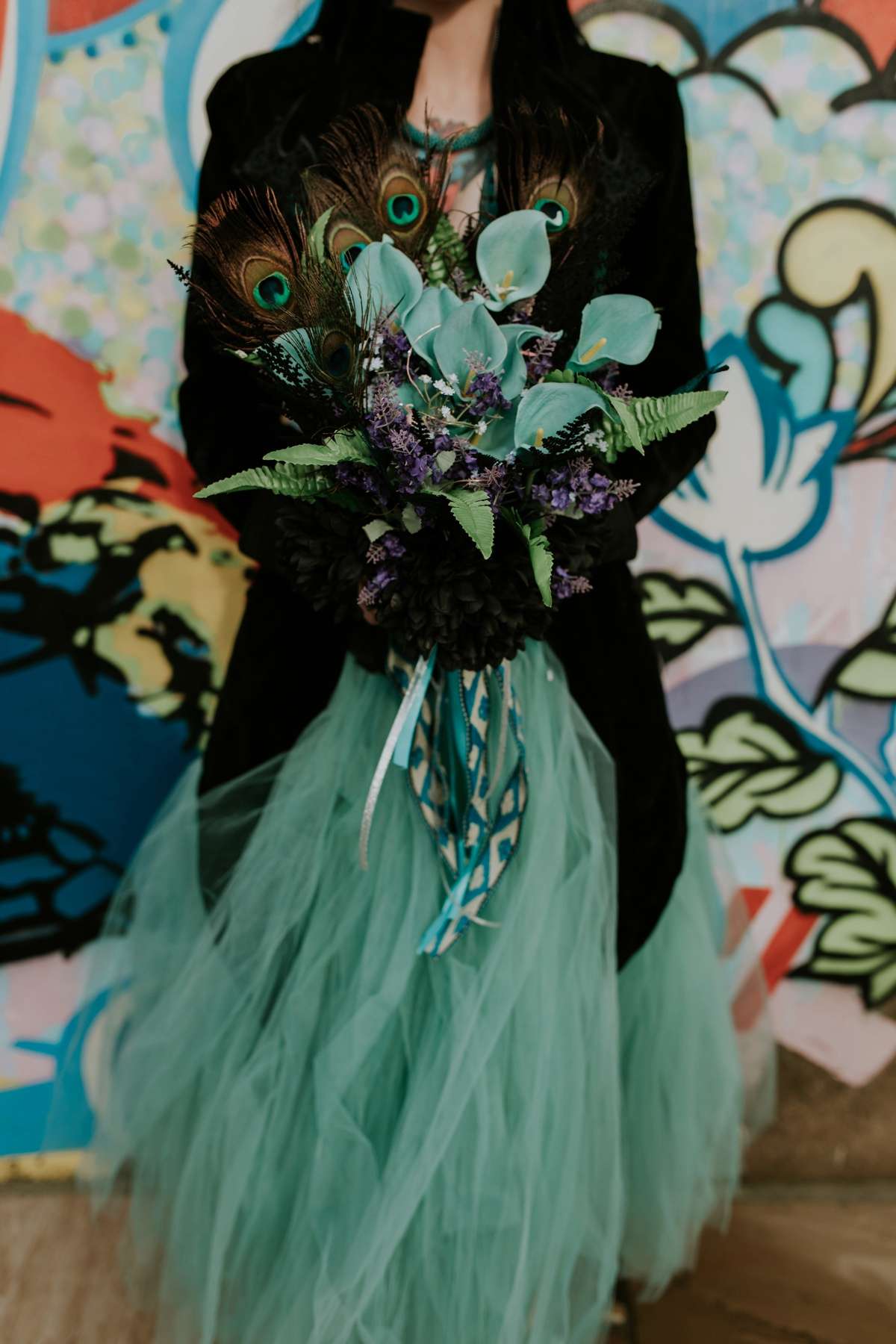 James wore the DKNY Slim Fit Indigo suit from Moss Bros with tan Oxford Brogues from Next. His tie and pocket square were found online. Lora added that they actually saved a lot of money on their wedding outfits. "James's suit was the last one available in the sale and it was perfect, and only around £200 – a real lucky find! And my dress, being cobbled together by me, came to around £250."
The venue catered their whole day, which included breakfast, canapés and champagne after the ceremony, and their wedding dinner in the evening when they returned from having photos taken on the beach. Even the cake was provided by the venue via a local lady called Rachel.
Their entertainment was as relaxed and chill as the rest of their day. "We had access to a whole range of records and DJ equipment during our wedding dinner, so we played some Johnny Cash while we ate and then headed back to our chalet to jump in the hot tub!"
The biggest expense was their venue at exactly half the budget. "It was £1,500 for two nights in a beautiful five star room with a private garden and hot tub, the biggest, comfiest bed in the world, breakfast on both mornings, canapés and champagne, our wedding dinner and wedding cake, plus the use of the venue for our ceremony! We think it was extremely good value for money. It was certainly the nicest place we've ever stayed at!"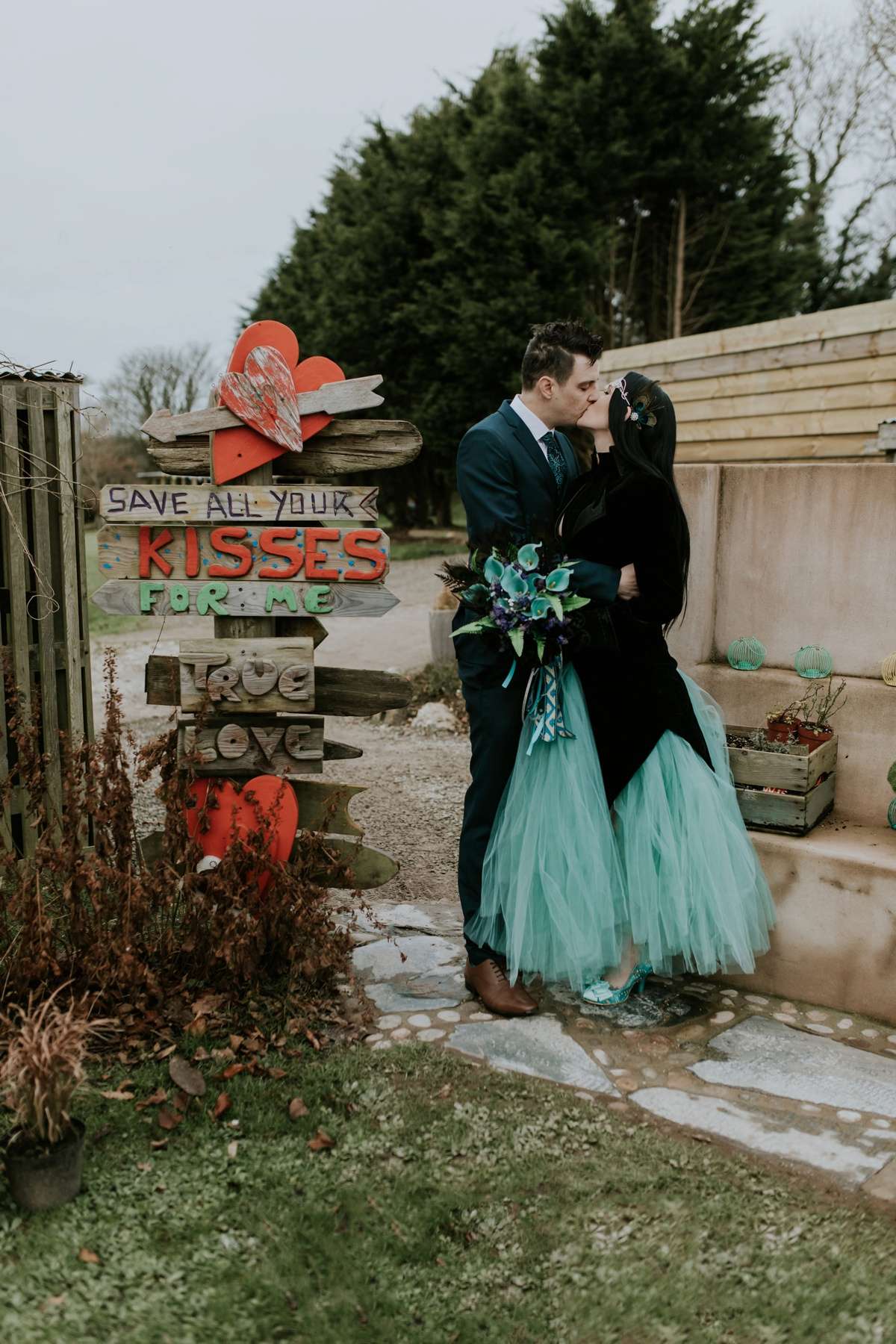 "When we saw Janie later on in the evening, she told us Jo had trying to capture a tear on James's cheek during the ceremony, but was disappointed as he wiped it away before she could get it. James was very relieved to hear she hadn't quite caught it, as he'd hoped one of the perks to eloping was not having anyone potentially seeing him cry! Awww."
"I don't think there's anything that we found surprising or stressful during the planning. We even left it a bit late to order our rings, but Carbon6 rushed them through with plenty of time to spare!"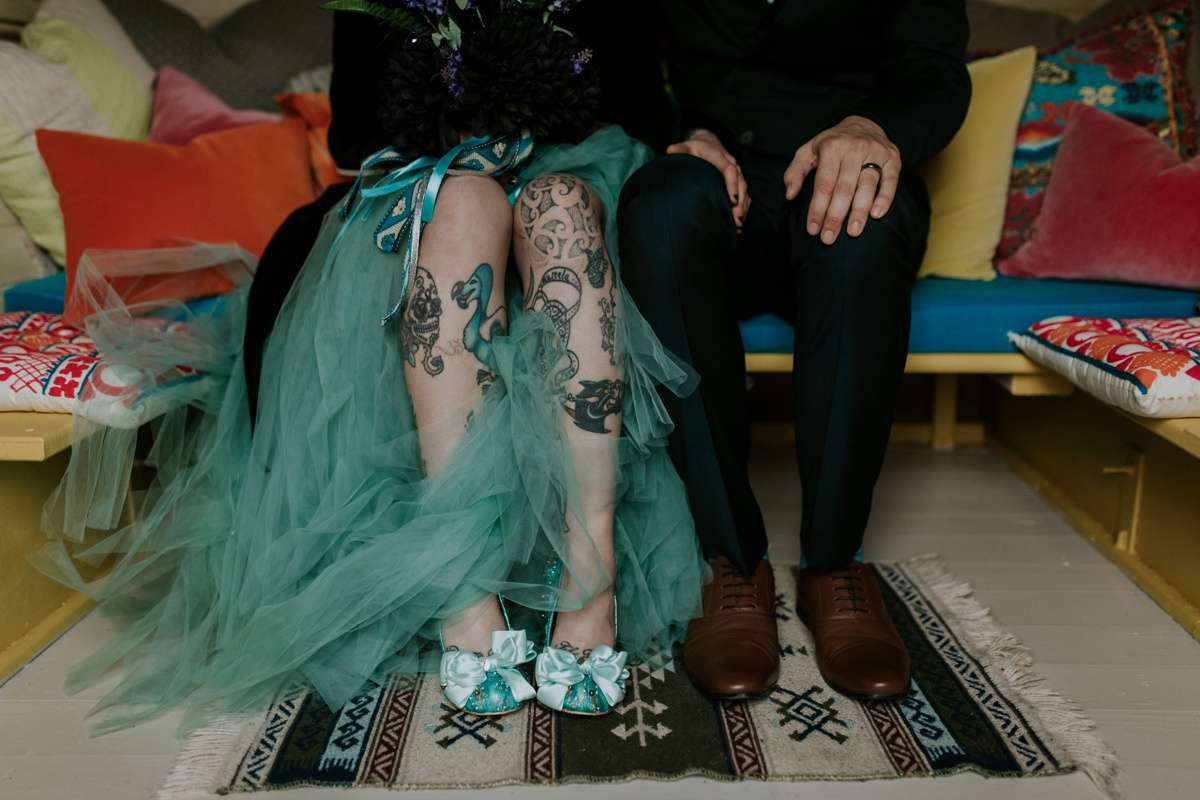 "The best bit about planning our wedding was that our first choice of venue and photographer were both free on the day we desperately wanted to get married on. We didn't even get round to picking a second choice, but that might be because we booked it a week after we got engaged, which was just under a year in advance."
"The worst thing about planning our wedding was very nearly forgetting to buy a shirt for James. I don't know why his brain decided to remind him an hour after we'd been near any shops, but we were sitting on a beach near to our venue when he suddenly (and luckily) realised we hadn't bought one! We'd only just been to a 24 hour superstore not far away and managed to quickly grab one before heading to Lower Barns! Crisis averted!"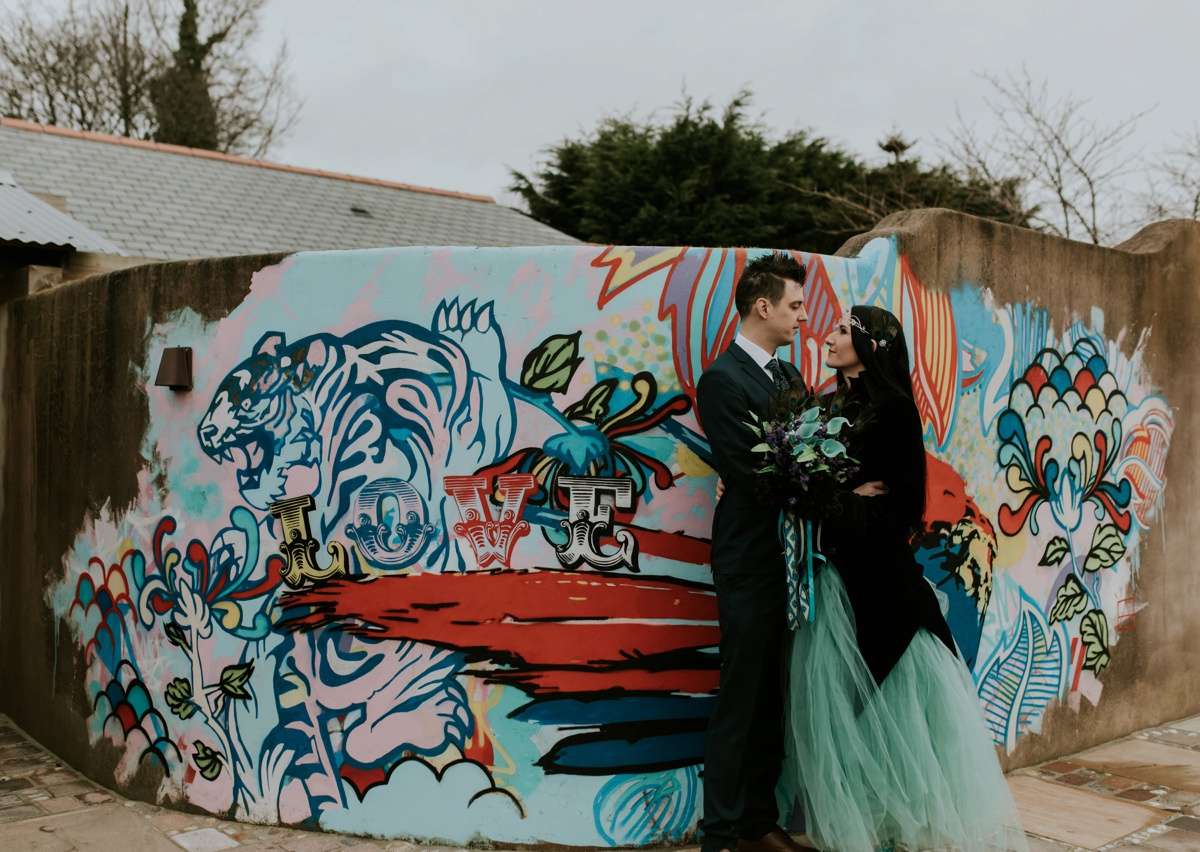 When you do your wedding day unabashedly your own way, picking the best moment isn't easy. "All of it was our favourite part. We keep reminiscing about how perfect everything was. I think the fact it was just the two of us made it special; at no point were we separated from each other, which made it extra romantic. And the fact we only had the venue, photographer and registrars to organise made it easy work."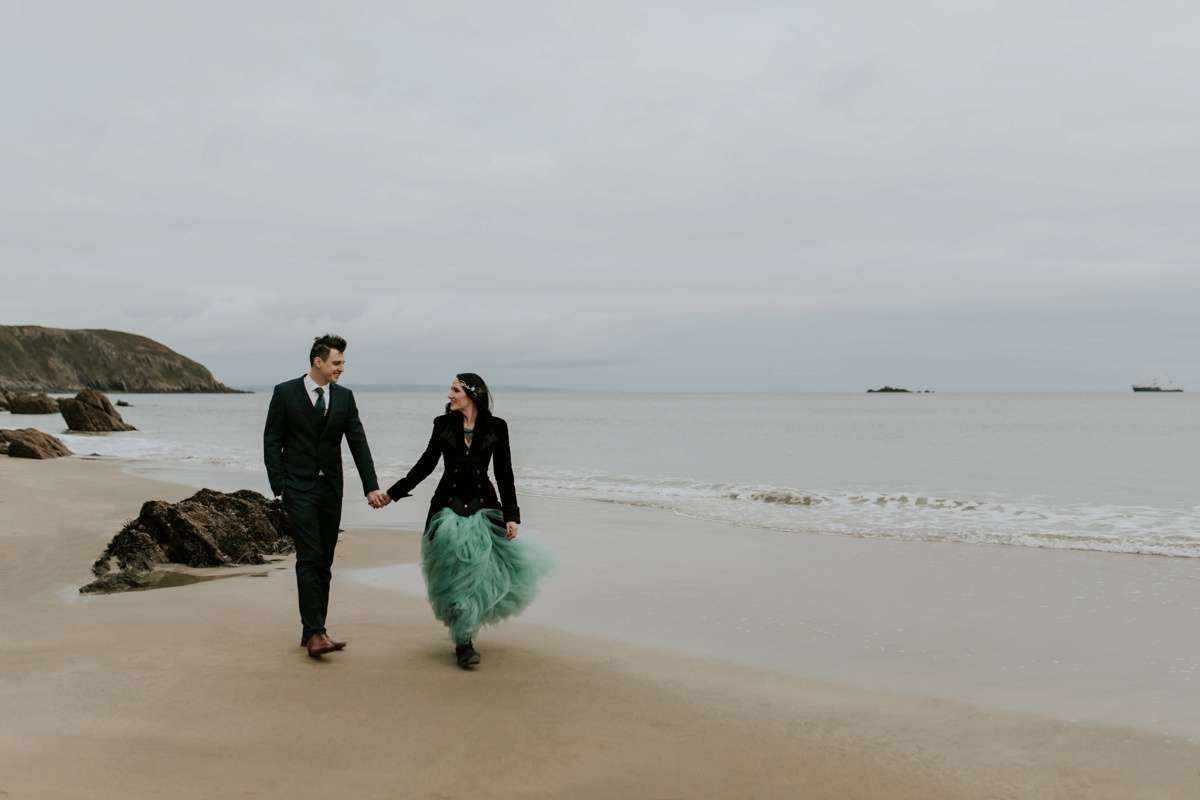 Lora said they wouldn't have done a thing differently. "The simplicity of everything made it completely perfect; we will remember it as the most romantic day of our lives forever. I think elopements are becoming more common these days as people are realising they don't have to bankrupt themselves to get married, or involve everyone they've ever met on what is really quite a personal day. We had a mixture of reactions when we told everyone we were eloping. Most people were very positive about it, and the slightly negative reactions only reinforced why we were doing it that way. I feel a lot of weddings end up being all about the guests, with the bride and groom barely seeing each other after the ceremony, but we wanted it to be all about us spending the day together!"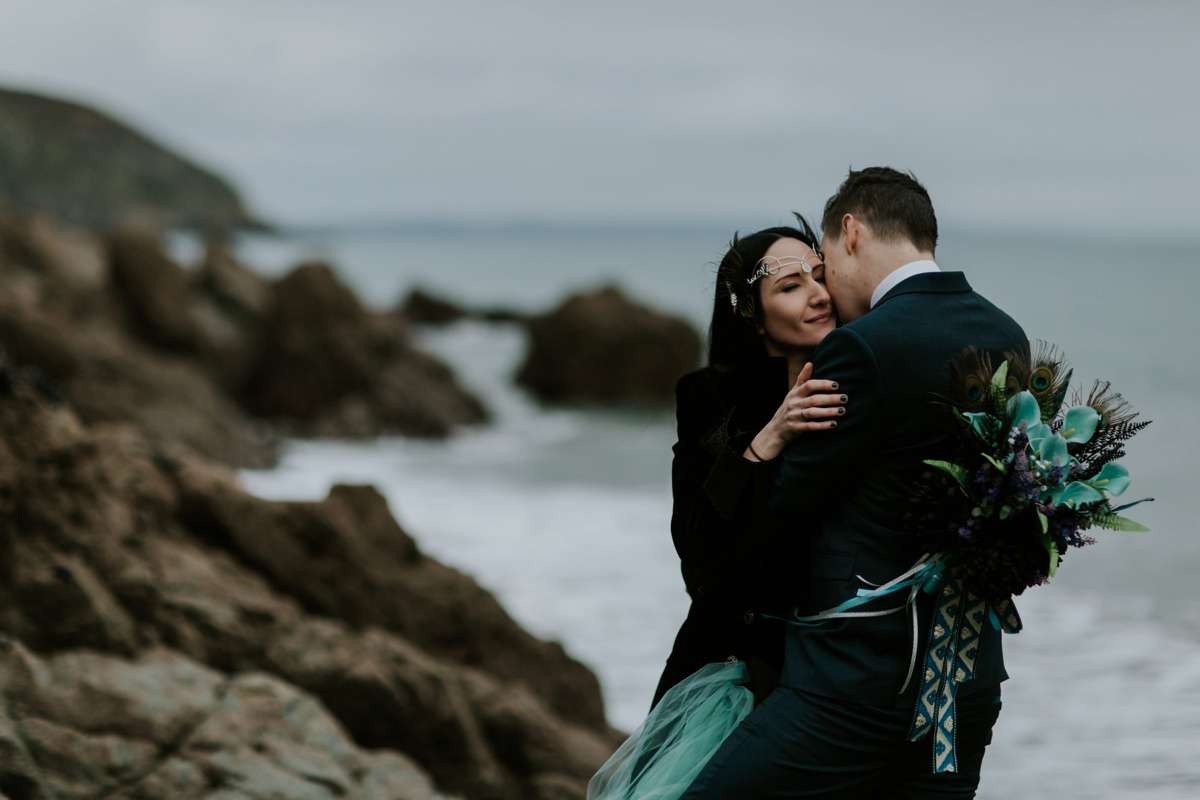 "We are planning a hand fasting and reception for our friends and family to attend in the summer, but our wedding pictures are so magical they capture the day better than being there possibly could! We are so, so happy to have found Jo, as spending the day having our pictures taken kissing and cuddling on the beach felt like the most natural thing in the world – no stress, no posing, no trying to round up guests. Her photos are absolutely stunning, and we couldn't have asked for our special day to be captured in a more perfect way. The Cornish weather was also freakishly warm for the duration of our stay, which we are thankful for!"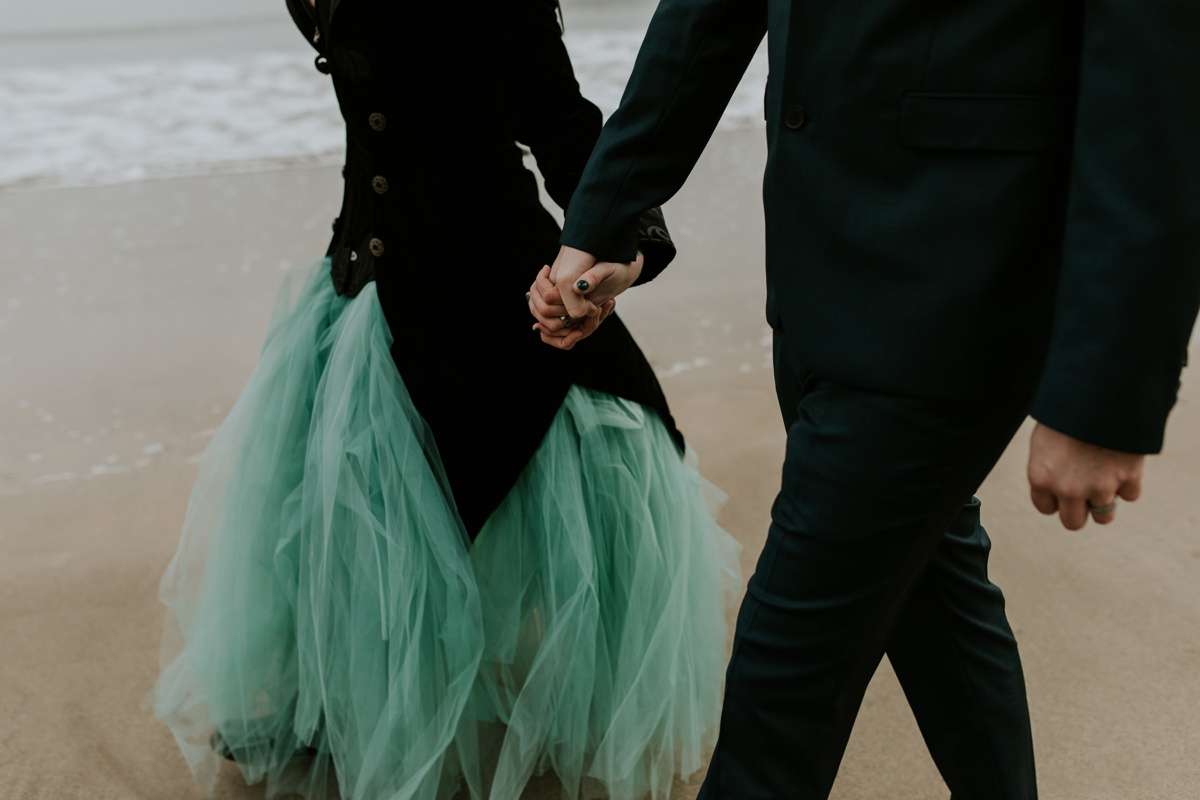 "Our only advice to future brides and grooms would be not to be scared of ditching the idea of a traditional wedding. Everyone has their own reasons for eloping, but if you're not a fan of being the centre of attention, or are anxious in big crowds of people, just go for it! Remember it's your special day and you can spend it however you want!"