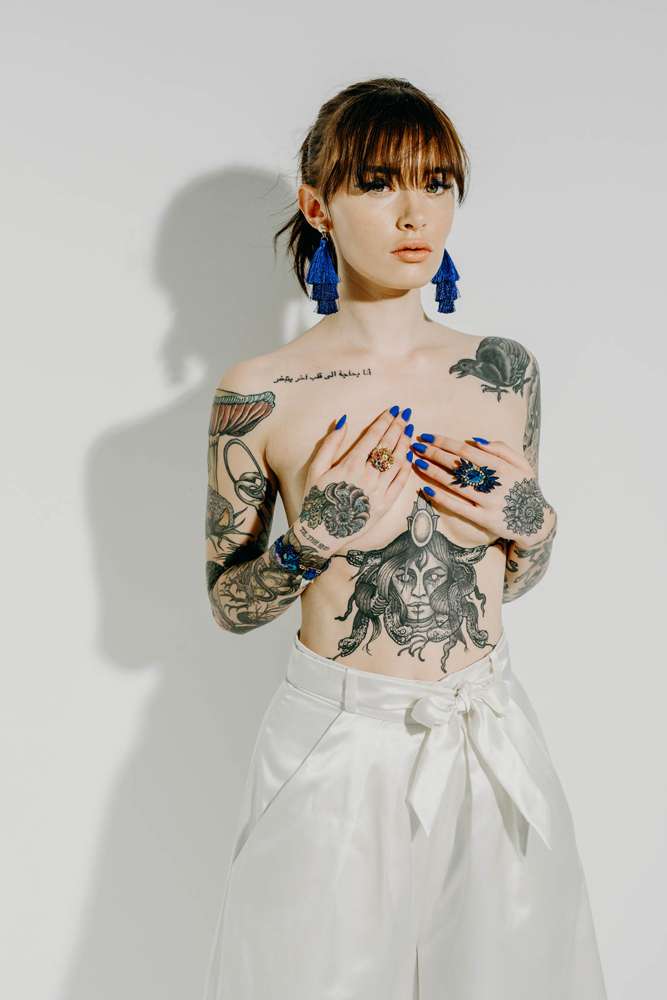 Rock n Roll Bride was built on sharing alternative, inspirational yet attainable real weddings. When I started blogging in 2007 there was no other platform showcasing weddings that sauntered off the beaten path. However through many long hours of trawling wedding forums, Flickr groups and good old fashion Google, I was able to uncover many, MANY incredibly creative, super unique real weddings that weren't being shared anywhere else  – I assume because they didn't fit the picture perfect, traditional wedding mould that was so popular a decade ago.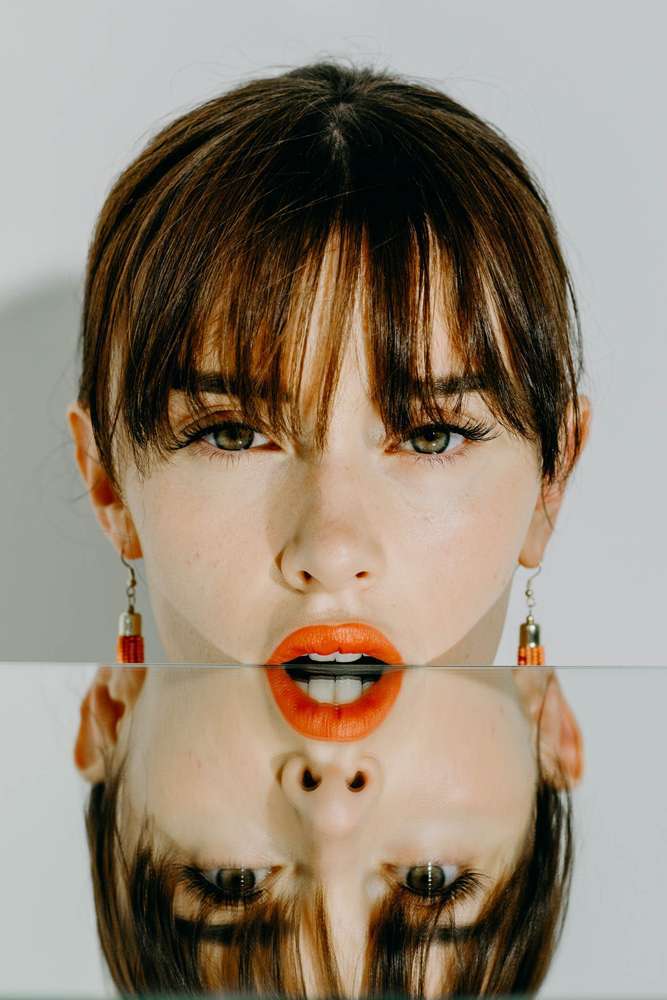 The industry has moved on a lot in the past eleven years (thank goodness!) and now finding the most creative and alternative weddings to share with you all is pretty easy! Which is why, these days, one of my very favourite things to do is come up with shoot concepts and wedding ideas that we haven't seen over and over again. Doing an editorial shoot for every issue of the magazine is such an amazing creative outlet for me and my team and I love seeing your reactions to them too.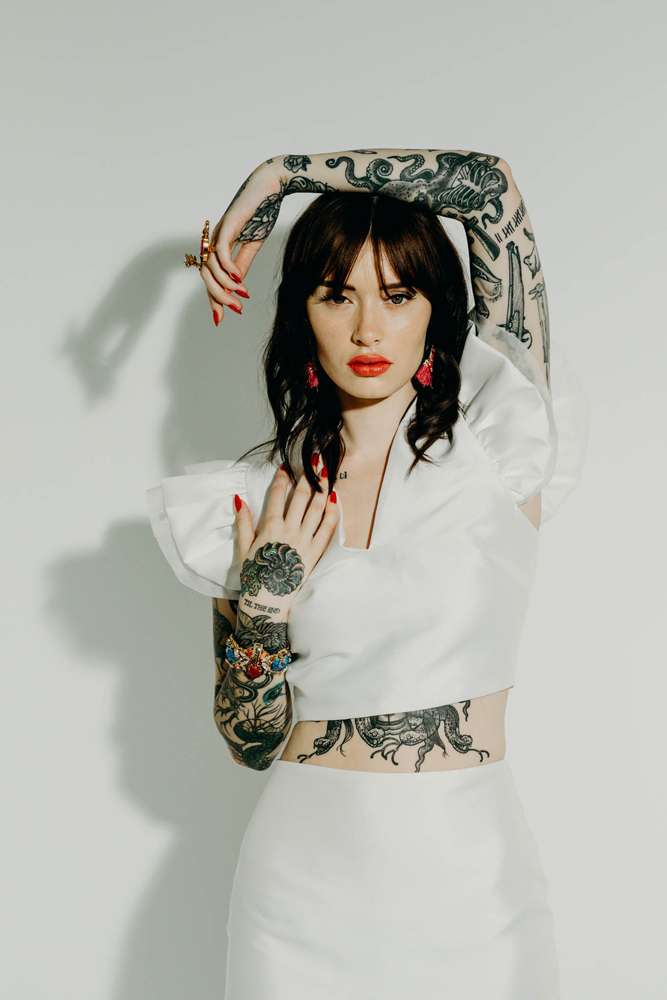 For us, the key thing is that the concept is something new, that we haven't seen over and over in other shoots or real weddings that are already happening. We also like to keep things as simple and attainable as possible. This is why we never include things like enormous cakes or tables capes or elaborate florals. Yes, they're beautiful but are real brides or grooms going to be able to incorporate them into their own weddings on their real budgets? To me, there's no point showcasing a table that would cost thousands of pounds to put together in the real world because for an actual wedding it's completely unrealistic! Plus, there are many many other wedding pros and magazines putting together shoots like that already. You know me, I like to be DIFFERENT 'TIL I DIE (LOL).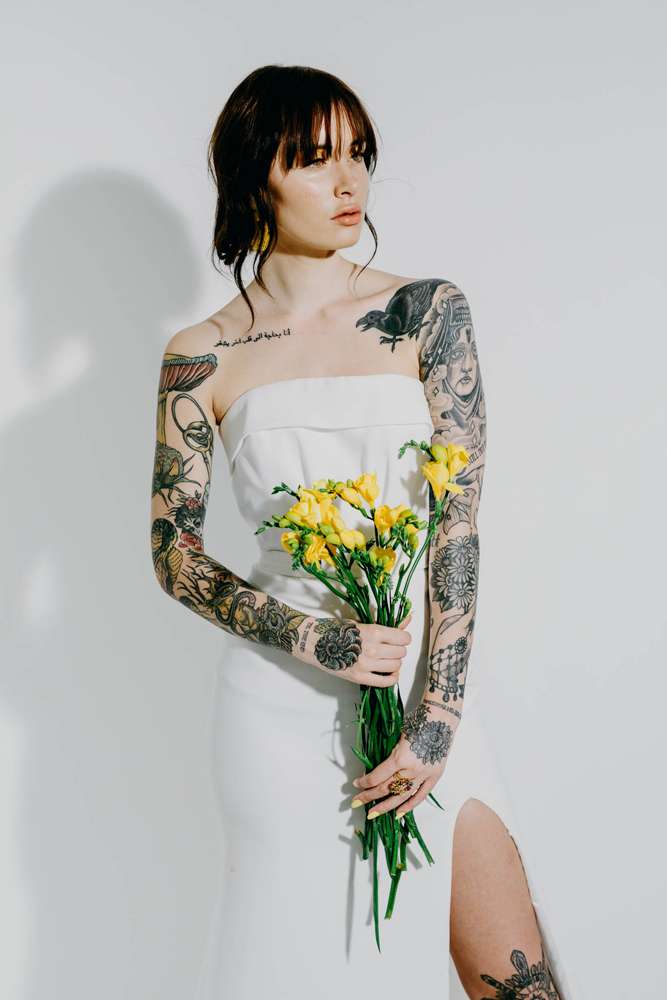 This shoot, that was featured inside issue 22, probably had the best reaction from our readers so far. That really does solidify my belief that wedding shoots should be simple – this concept was one of the most stripped back we've ever done! We wanted to use clean lines in the clothing, to play around a bit with mirrors and to incorporate one single pop of colour with the flowers, shoes and accessories, in each look.
Our model, Charlie, was fierce as hell too – the perfect representation for the Rock n Roll Bride brand – those tattoos give me life!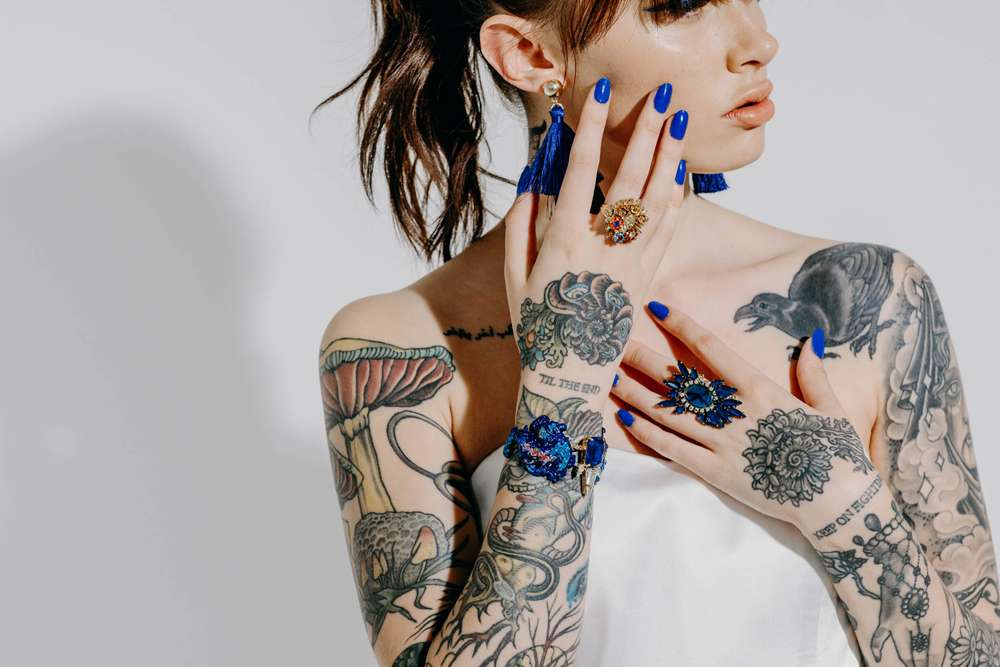 LOOK 1: CORAL
Dress: Alon Livne via Morgan Davies Bridal
Earrings: New Look
Shoes: ASOS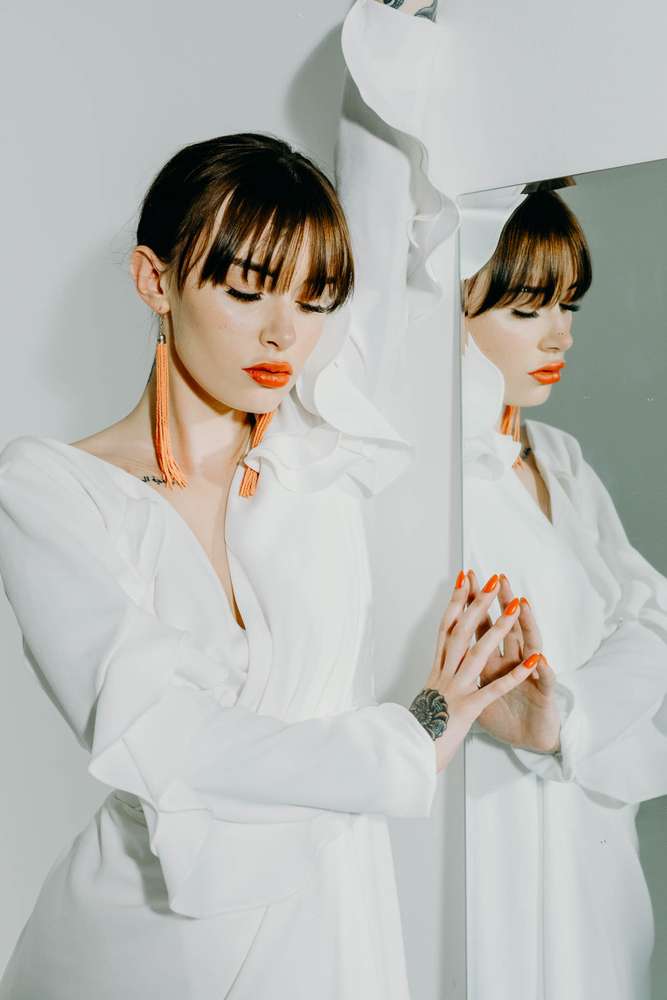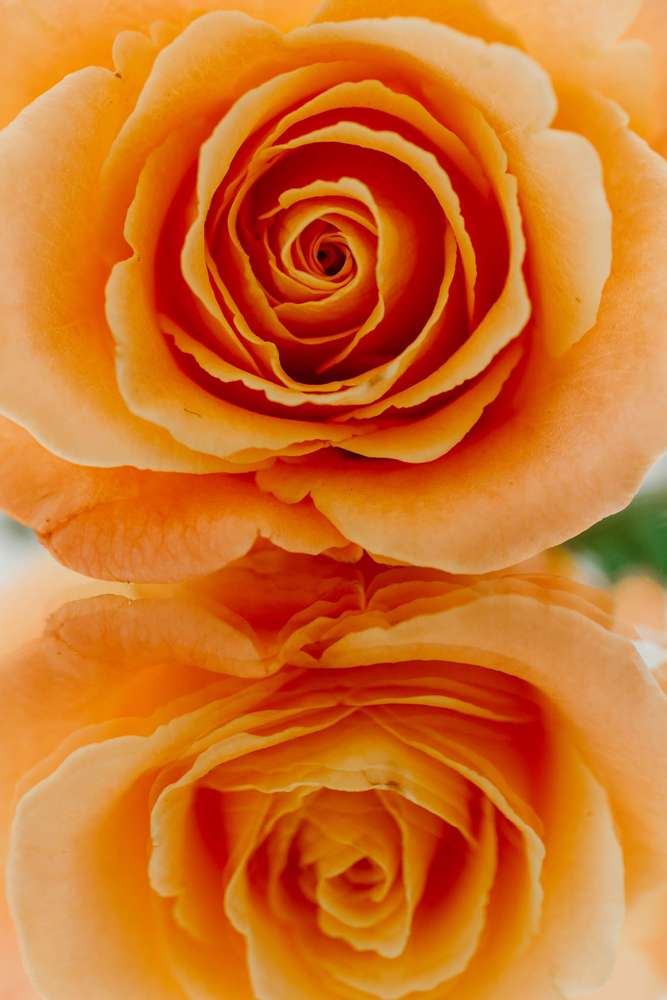 LOOK 2: PINK
Skirt & Top: Halfpenny London
Shoes: Harriet Wilde
Earrings: Olivia Divine
Rings: Halo & Co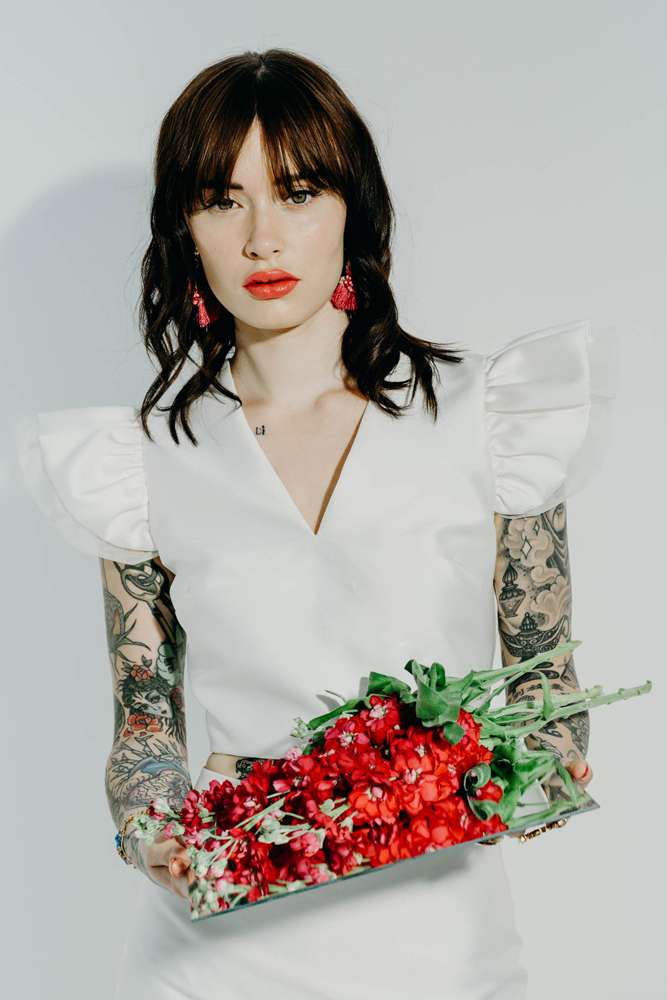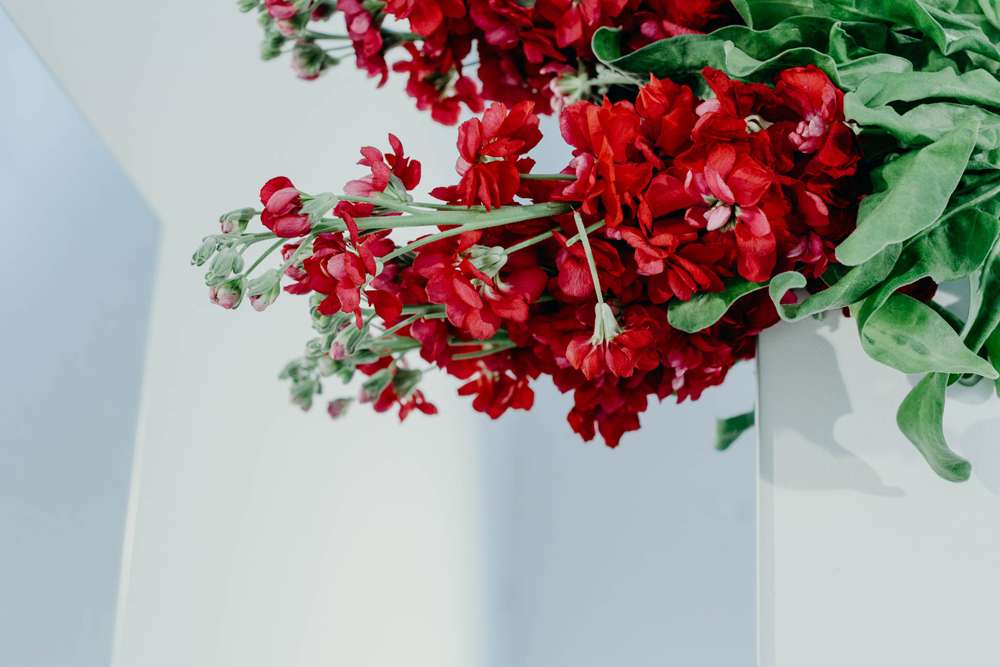 LOOK 3: YELLOW
Dress: Marquise Bridal Atelier via Halo and Wren
Shoes: New Look
Earrings: Accessorize
Rings: Halo & Co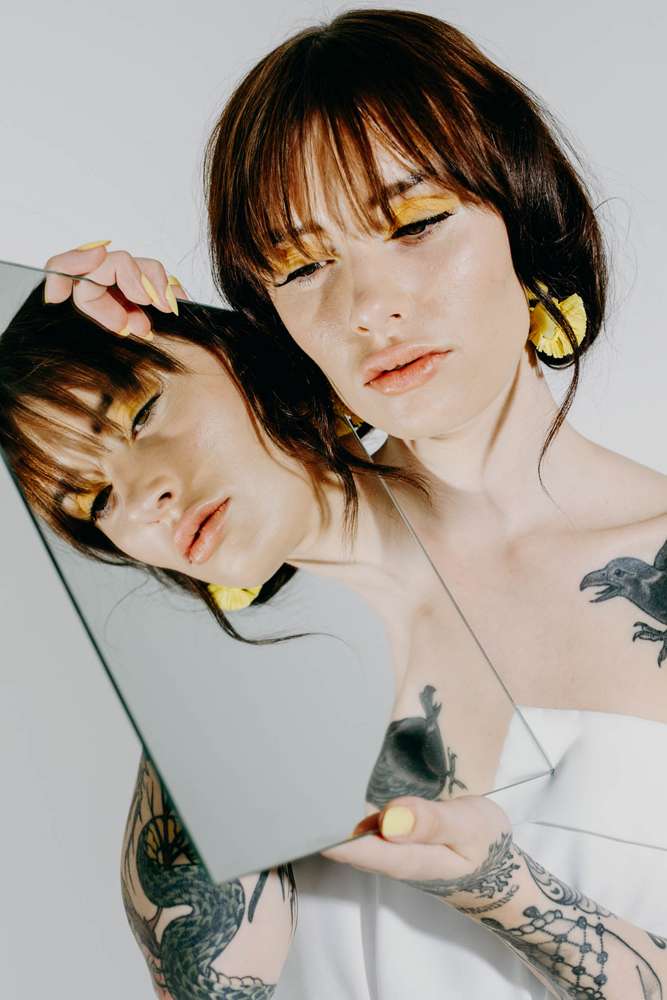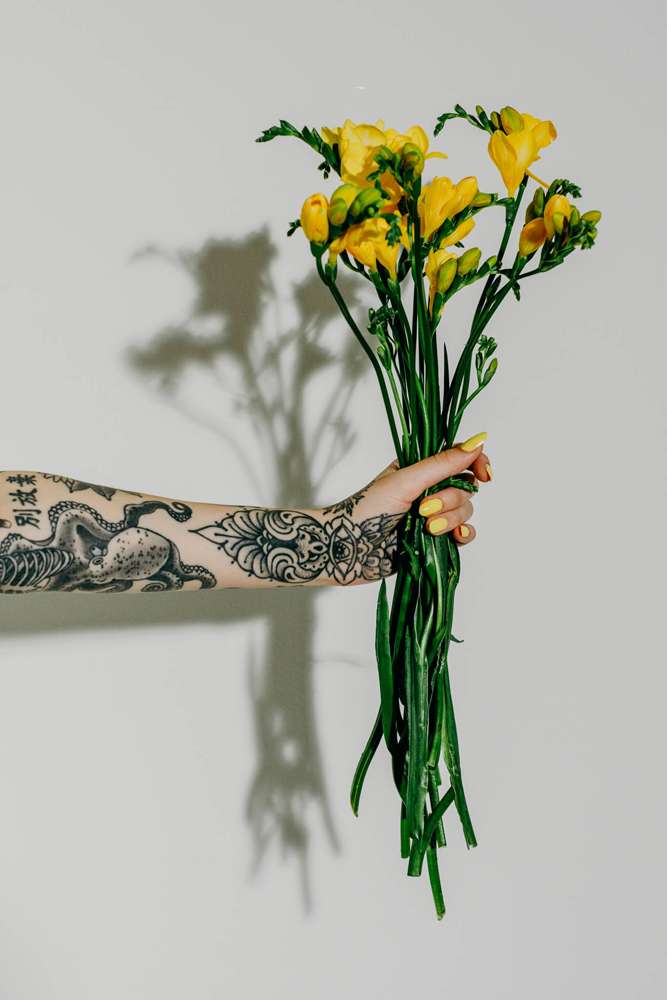 LOOK 4: BLUE
Trousers & Top: Halfpenny London
Shoes: Charlotte Mills
Earrings: Topshop
Rings & Bracelet: Halo & Co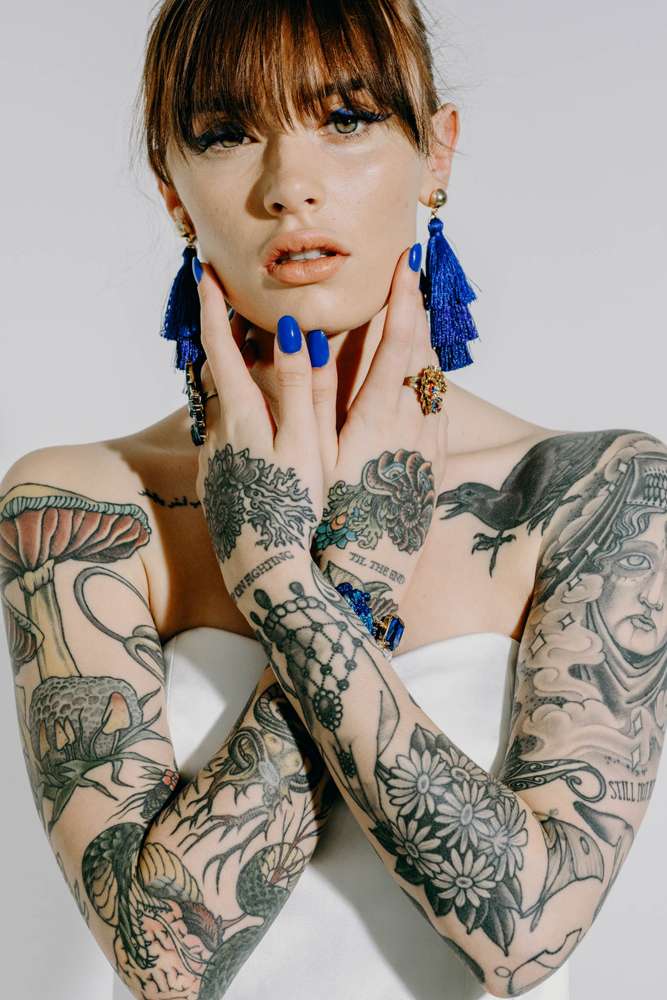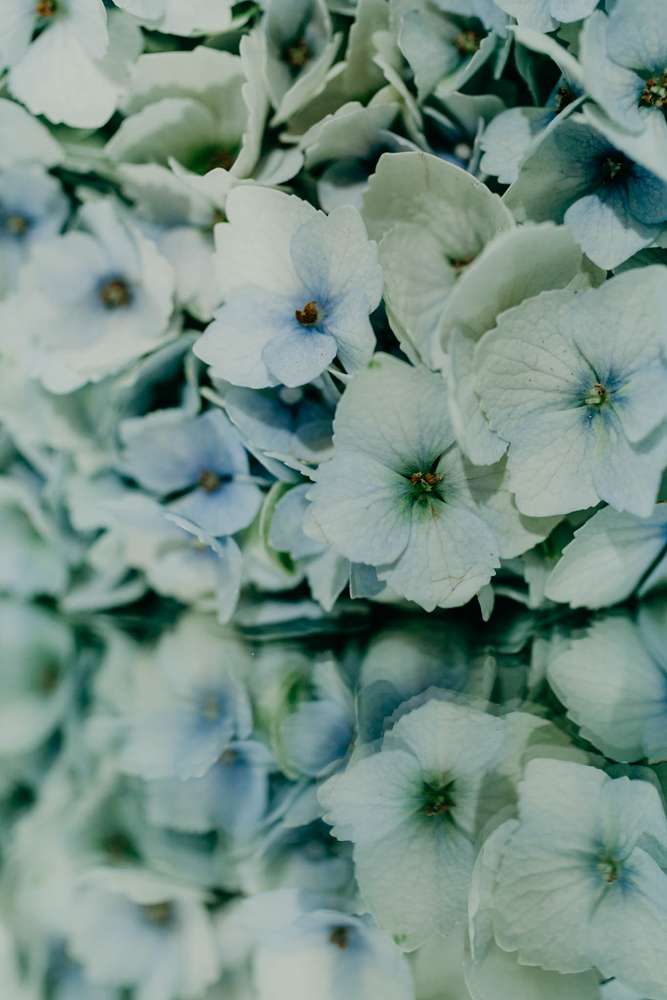 Which look was your favourite?
This shoot originally appeared in Rock n Roll Bride magazine, issue 22, which can be bought as a back issue here. Issue 23 is currently on sale and can be found in WhSmiths, Sainsbury's or selected independent newsagents. You can also order it online (with free UK shipping and worldwide postage available) or subscribe so you never miss an issue!