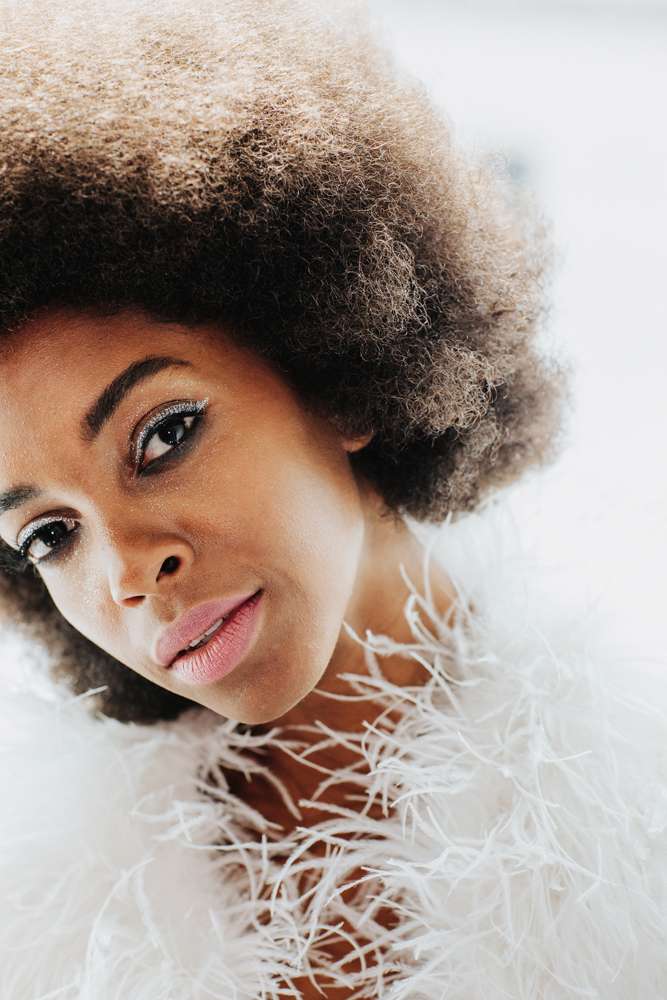 Happy New Year's Eve! How are you celebrating tonight? Is it a night on the town, a house party with your besties or a night in with a bottle of Prosecco and turning your bathtub into a makeshift ball pit? If the latter sounds like a damn good time then you're going to love this shoot (ha!)
If you're a reader of Rock n Roll Bride magazine you will have already seen a few of these shots, as this editorial was featured inside issue 23, however I thought today, the national day of parties, would be the perfect time to share some of the previously unpublished shots with you.
My vision for this shoot was to do something fun and festive but not super obviously Christmasssy. There was to be no tinsel or mistletoe, instead to take the party vibes of the season and put it into a bridal editorial. My idea was that our model, the beautiful Monique, was going through the stages of a night out – from getting ready to having a pre-party tipple, dancing the night away and then collapsing back into bed at the end of it all (if only we all could look so glam after a big night out hey!?)
It was a lot of fun to shoot (yes we drank the Prosecco afterwards!) and I hope you'll enjoy seeing the results!
Getting ready
Dress: Grace Loves Lace
Earrings: Liars and Lovers
The pre-party drink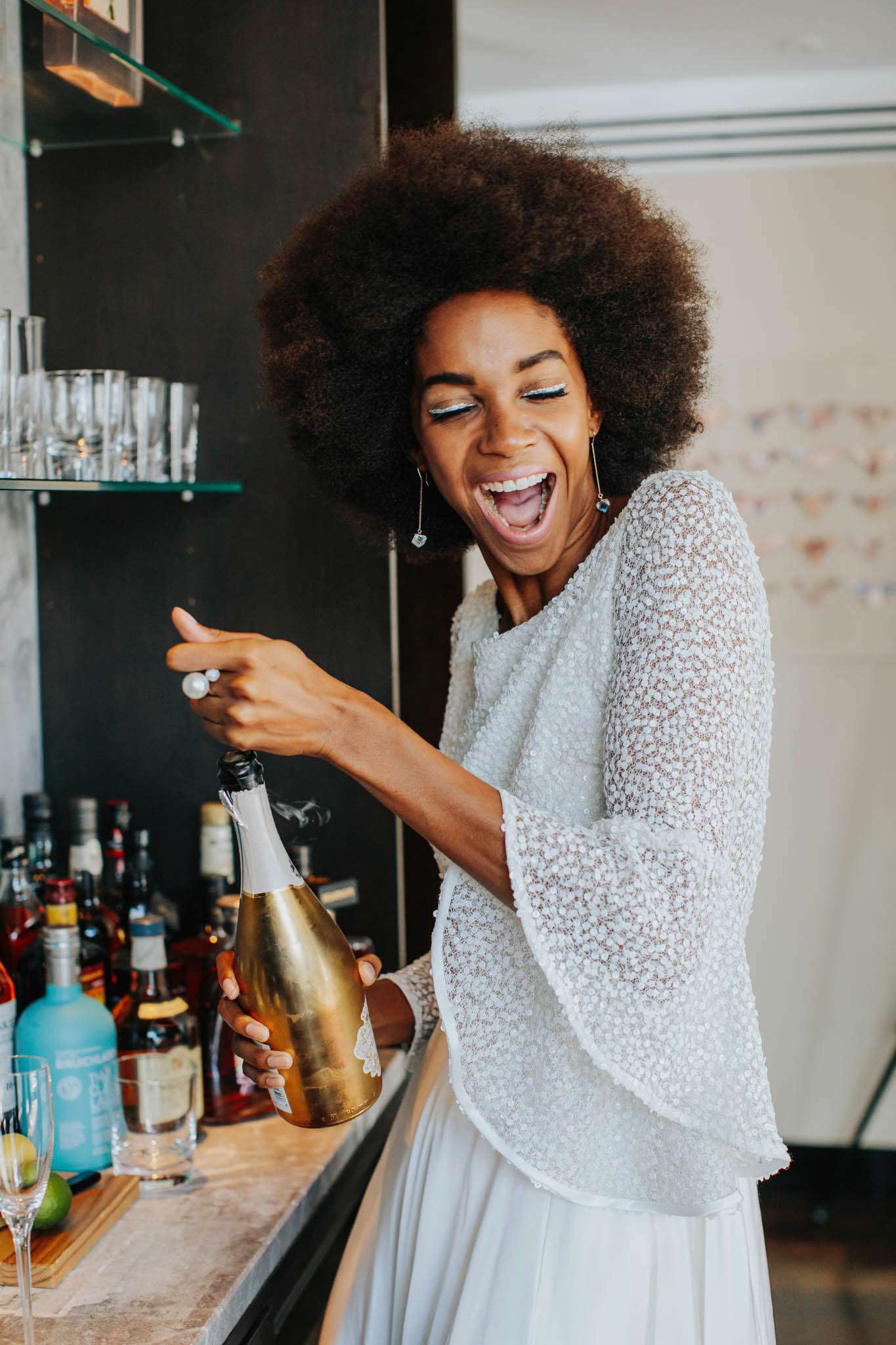 Dress: Rolling in Roses
Earrings: Jon Richard
Ring: Jenny Packham
Dancing the night away
Dress: Coco Amore London
Earrings: Liars and Lovers
Hair slide: Crown and Glory
Ring: Stylist's own
Havin' a ball!
Jumpsuit: House of Ollichon
Headband: Topshop
Pearl Necklace: Stylist's Own
Ring: Swarovski
Bracelet: Jon Richard
Chilling time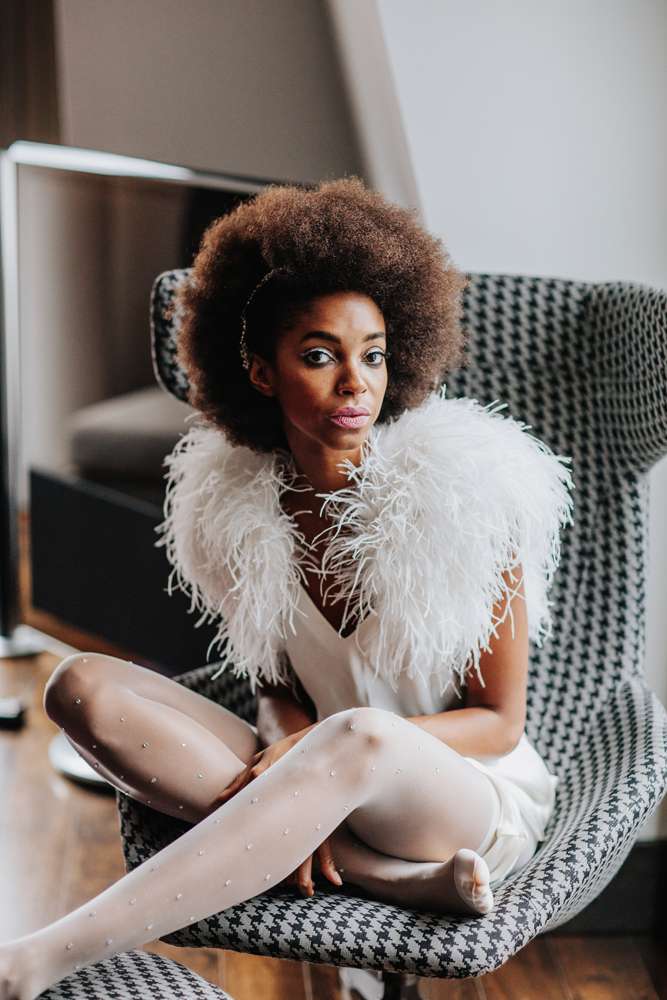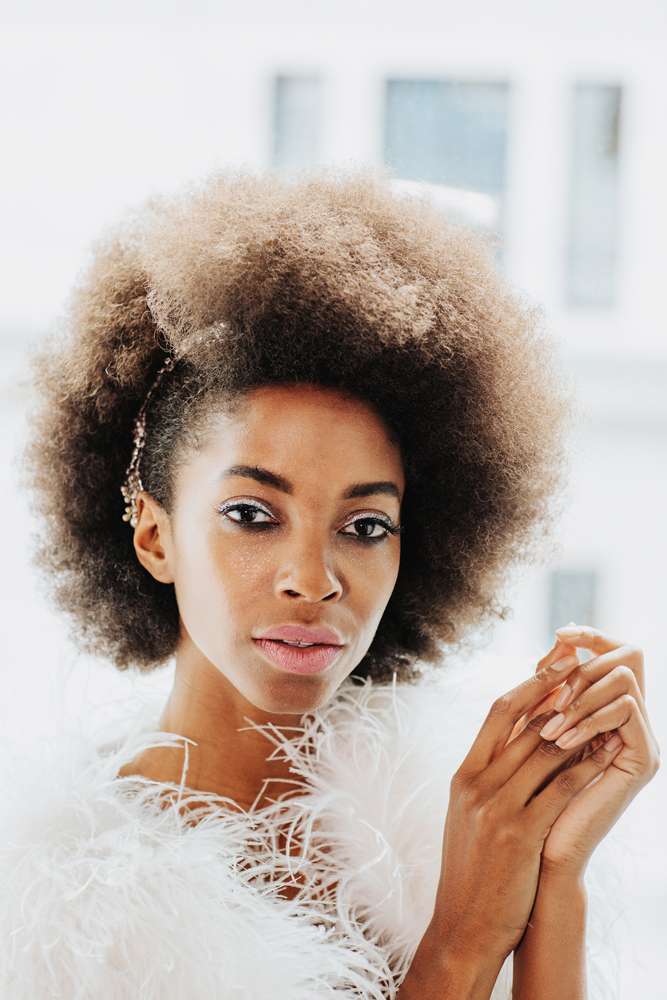 Cami Set: Simone Perele available from Coco-Boo
Shrug: Donna Cairn
Tights: Stylist's own
Headpiece: Jon Richard
Off to bed
Dress: Coco Amore London
Turban: Enola Rose Designs
Earrings: Stylist's own
This shoot originally appeared in Rock n Roll Bride magazine, issue 23, which can be bought as a back issue here. Issue 24 is currently available on the high street and can be found in WhSmiths, Sainsbury's or selected independent newsagents. You can also order it online (with free UK shipping and worldwide postage available) or subscribe so you never miss an issue!