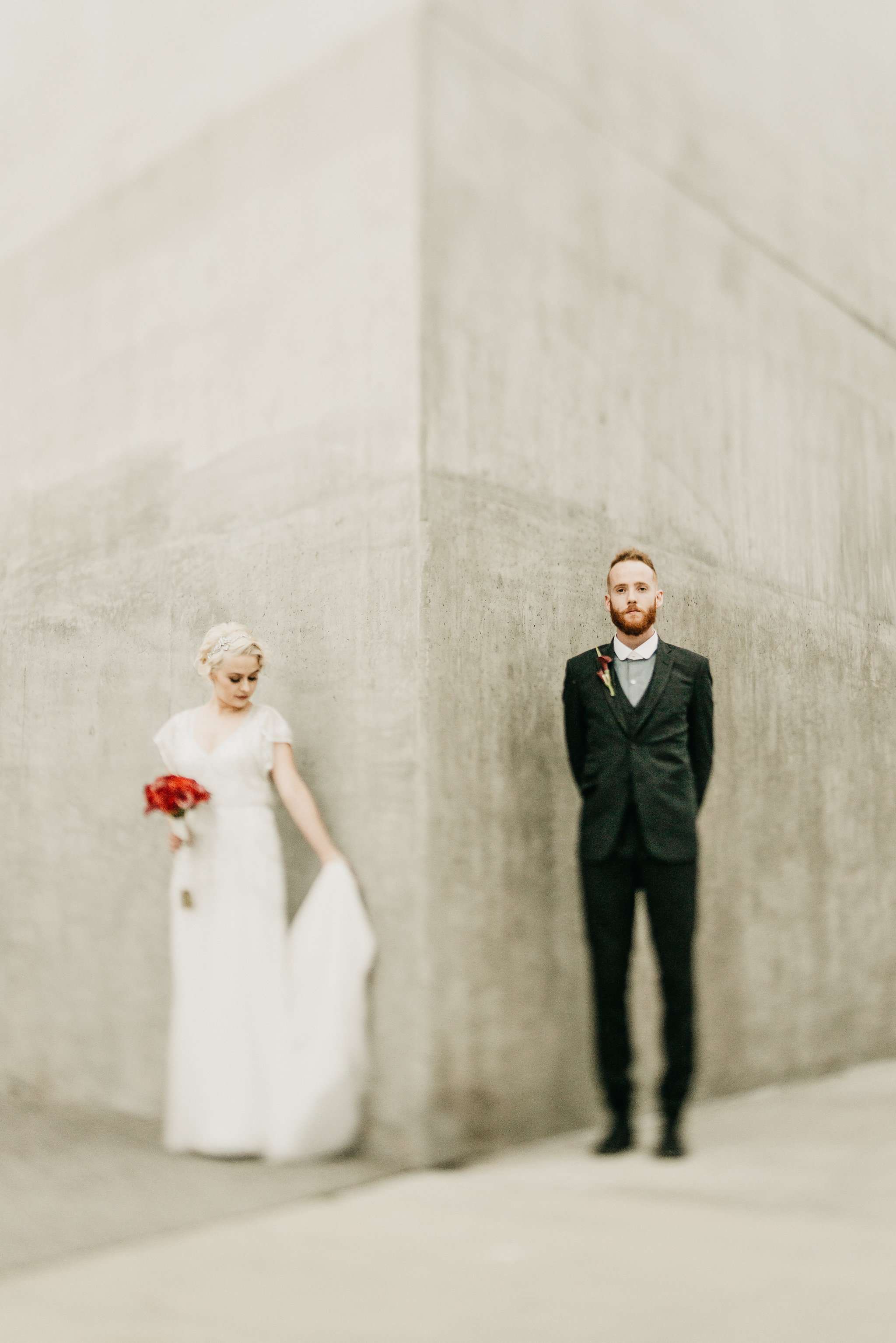 Andrea and Nate's "Classy Upscale Alice In Wonderland" theme is a total belter. From Nate serenading Andrea as she walked down the aisle to their über cool LA warehouse reception, it was inspo fo' days…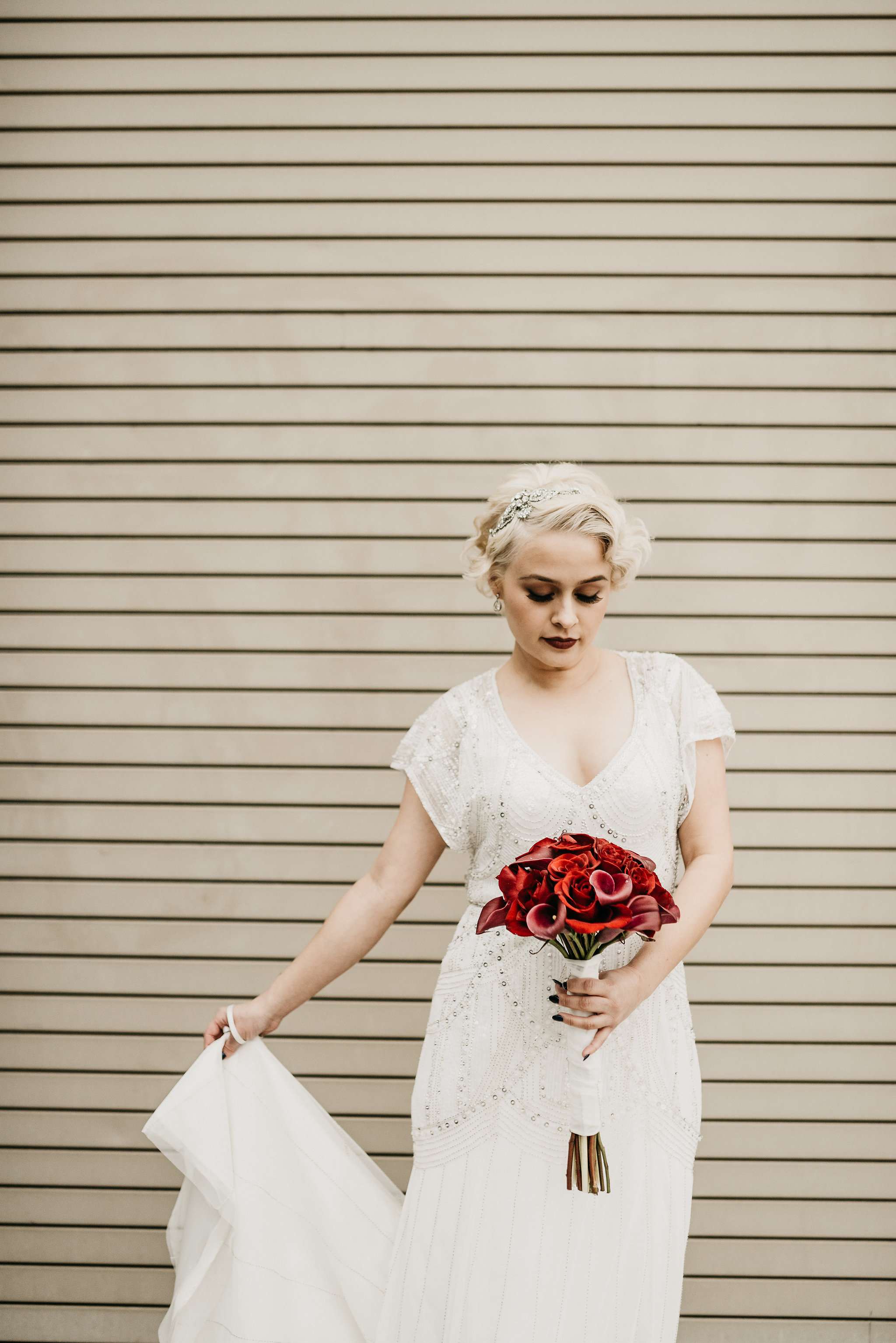 They describe their wedding scheme "like Alice in Wonderland inspired but not like you just stepped into Disneyland – a specific sort of royal black, white gold, and red." There was a definite feel of vintage Hollywood glamour, with Nate and his groomsmen wearing a Peaky Blinders-inspired three-piece wool suits with newsboy hats and some worn work boots. Andrea's bridesmaids all wore jewel tones in styles inspired by her beautiful dress: an elegant hand-beaded 1920s style gown. Her ring was also a hand-curated vintage treasure by Katie Carder.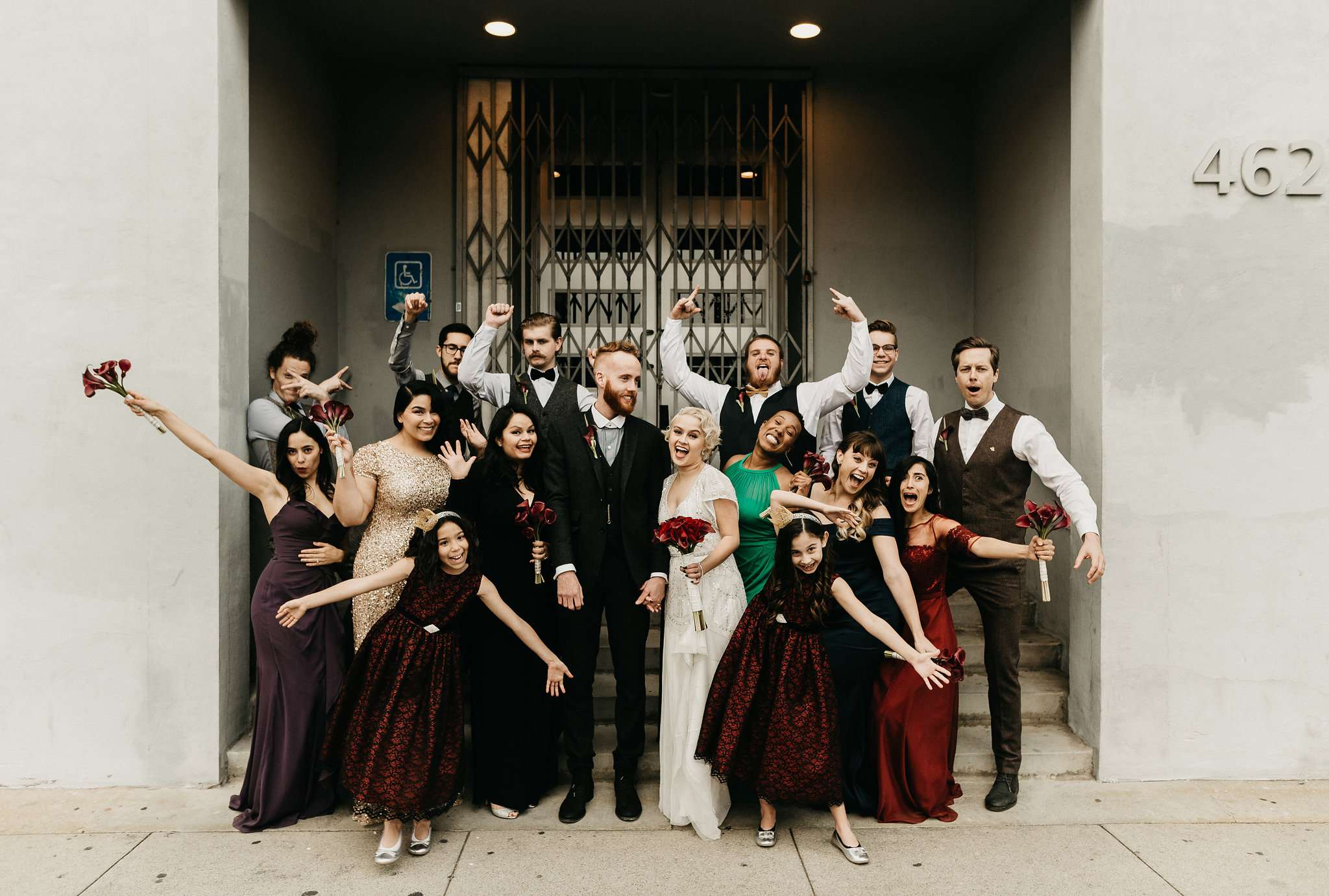 The ceremony was held in Studio 11's intimate outdoor courtyard that's chocka-block full of luscious greenery. Nate led the processional playing his guitar and singing as their friends and family walked down the aisle, before serenading Andrea as she walked down, making all his guests totally teary-eyed.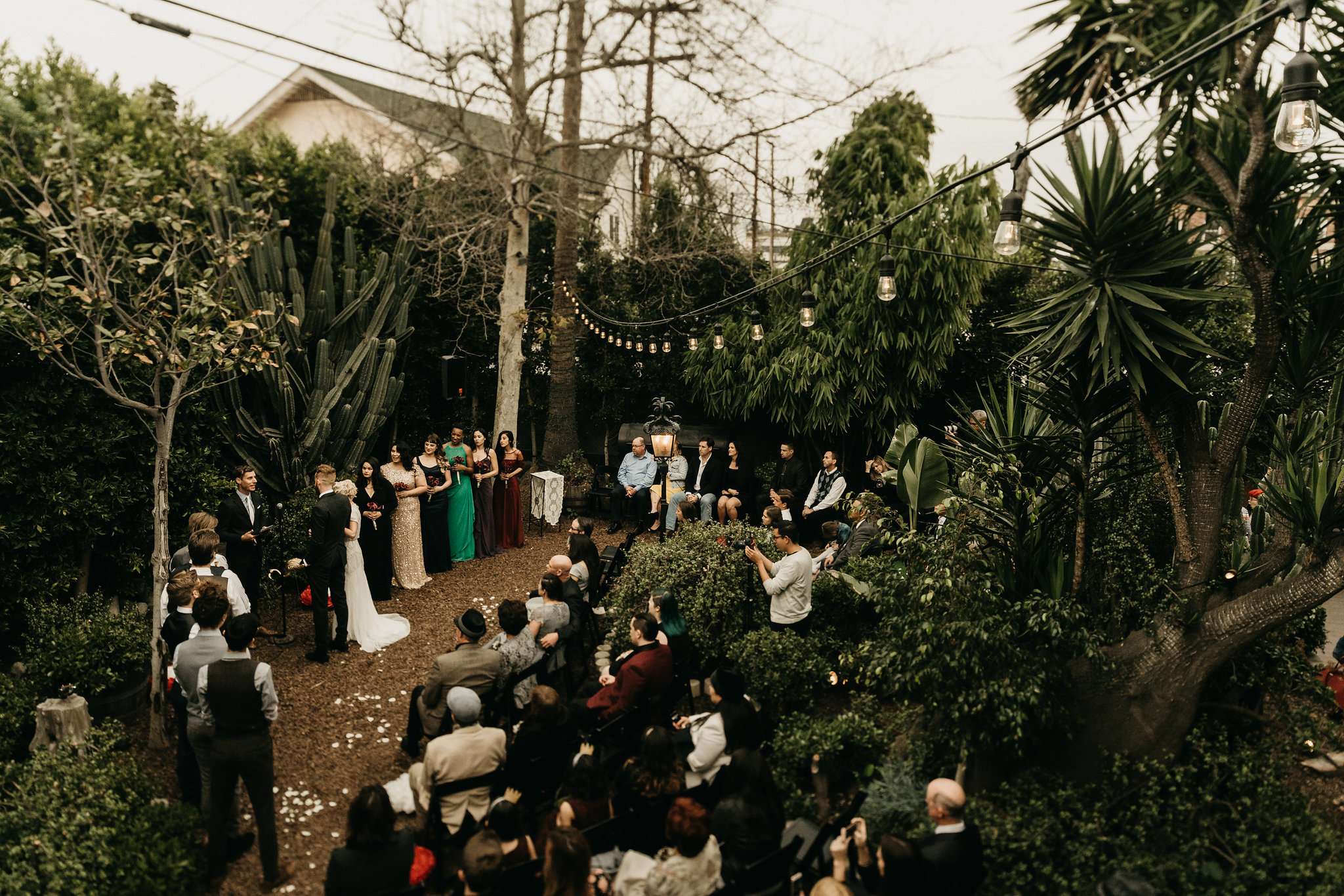 Clocks, mirrors, rabbits, vases, playing cards and other Alice in Wonderland items were used to decorate the reception space. A lot of their decor was made or collected from antique shops (fittingly, as Nate proposed in an antique shop). After the wedding, they then used a lot to style their home with.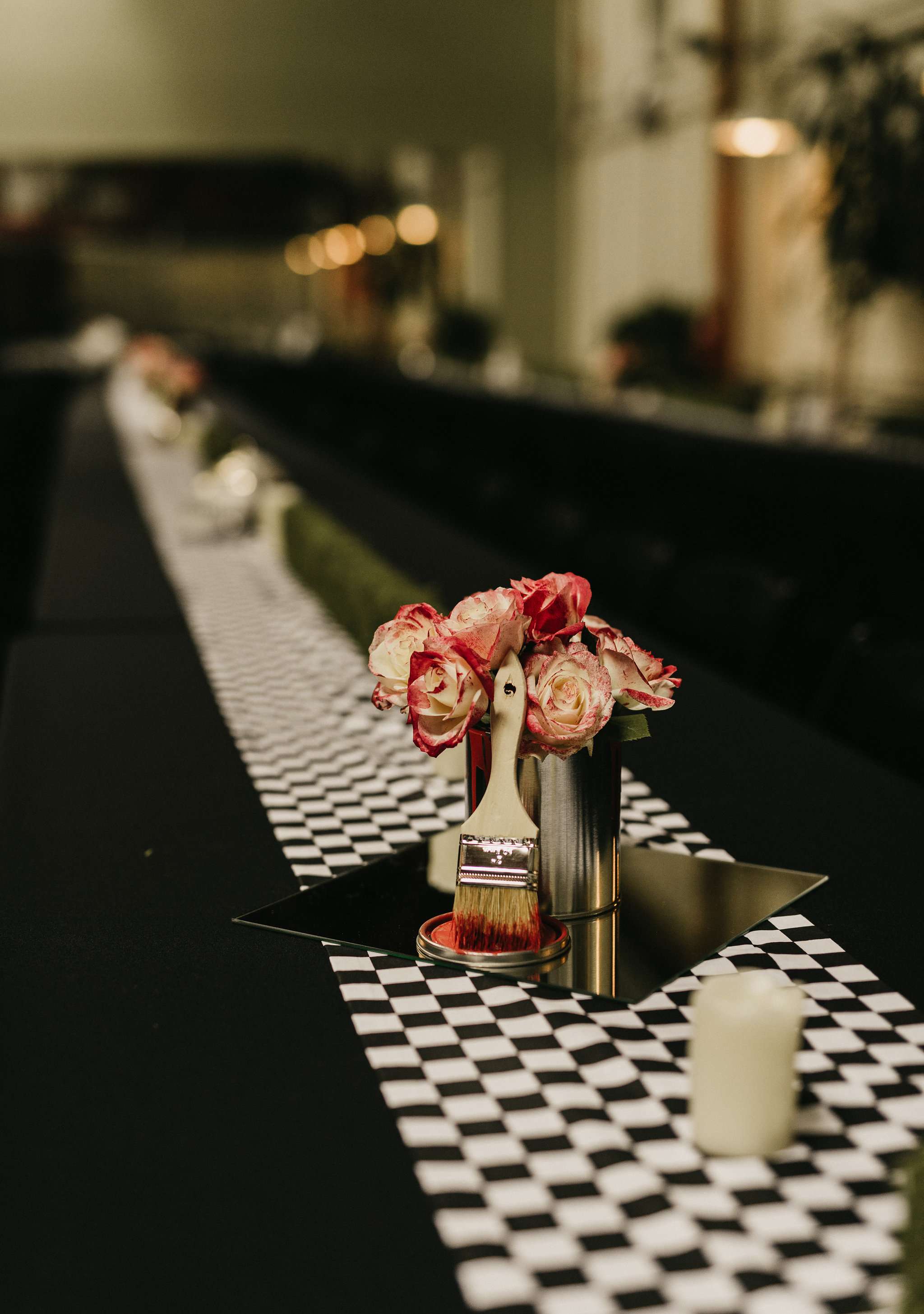 A lot of Andrea and Nate's vendors were friends (someone should coin these people 'friendors' – you're welcome). "We had some friends barista for us to provide pour-over coffee to pair with the home-made brownies baked by another friend," they explain. "Yeah – friends are vital when you're trying to throw a big party like this!" Their amazing photographers Isaiah + Taylor are also friends, and I love their creativity in all their shots.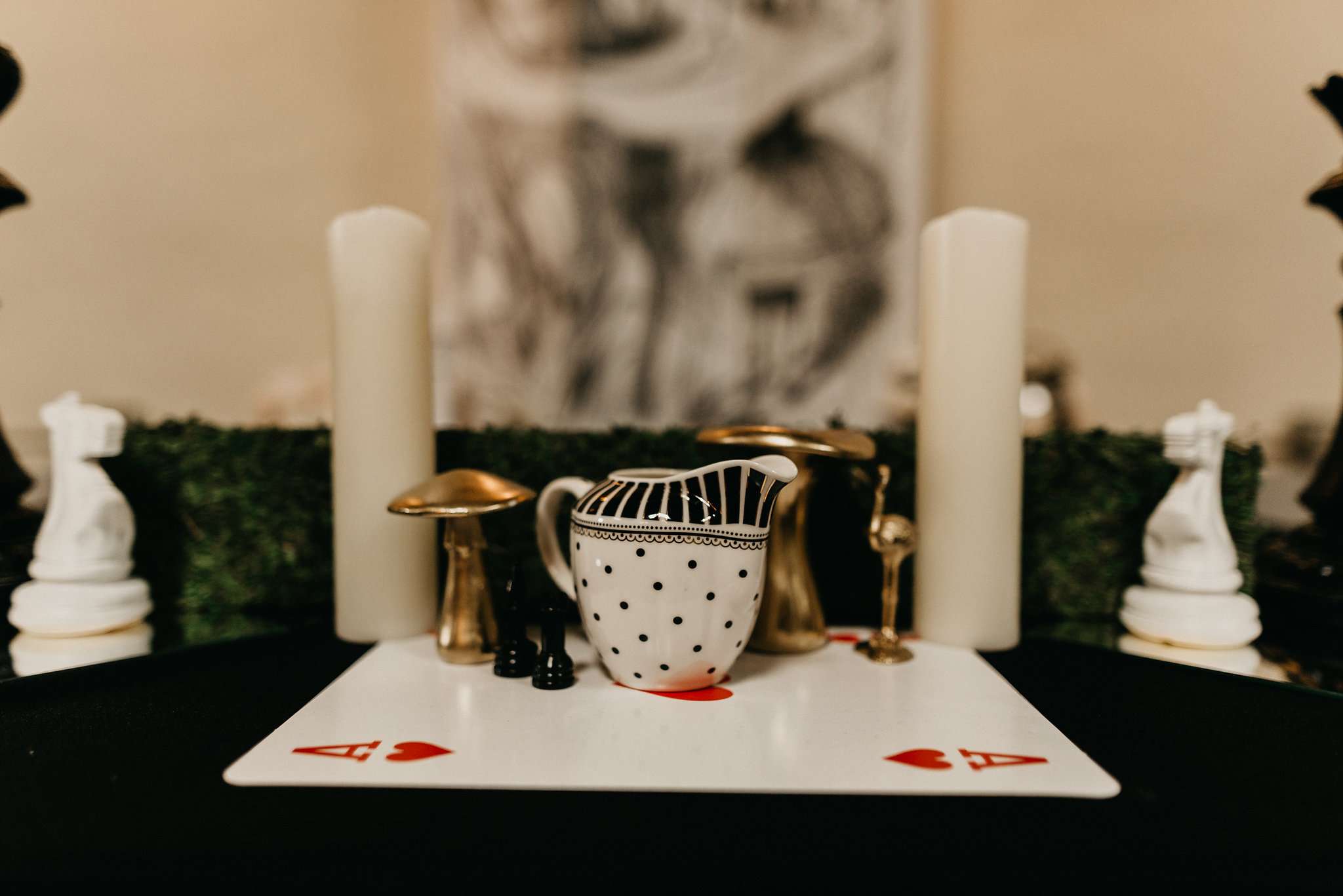 After struggling with saving money on food, Nate semi-jokingly suggested they just order a bunch of pizzas, and they found Olive Wood Pizza. Armed with a wood fire oven, they arrived to cook fresh authentic Neapolitan pizza. They then got on with the dancing, for which Andrea had made a playlist full of 90s R&B and 80s flashback classics.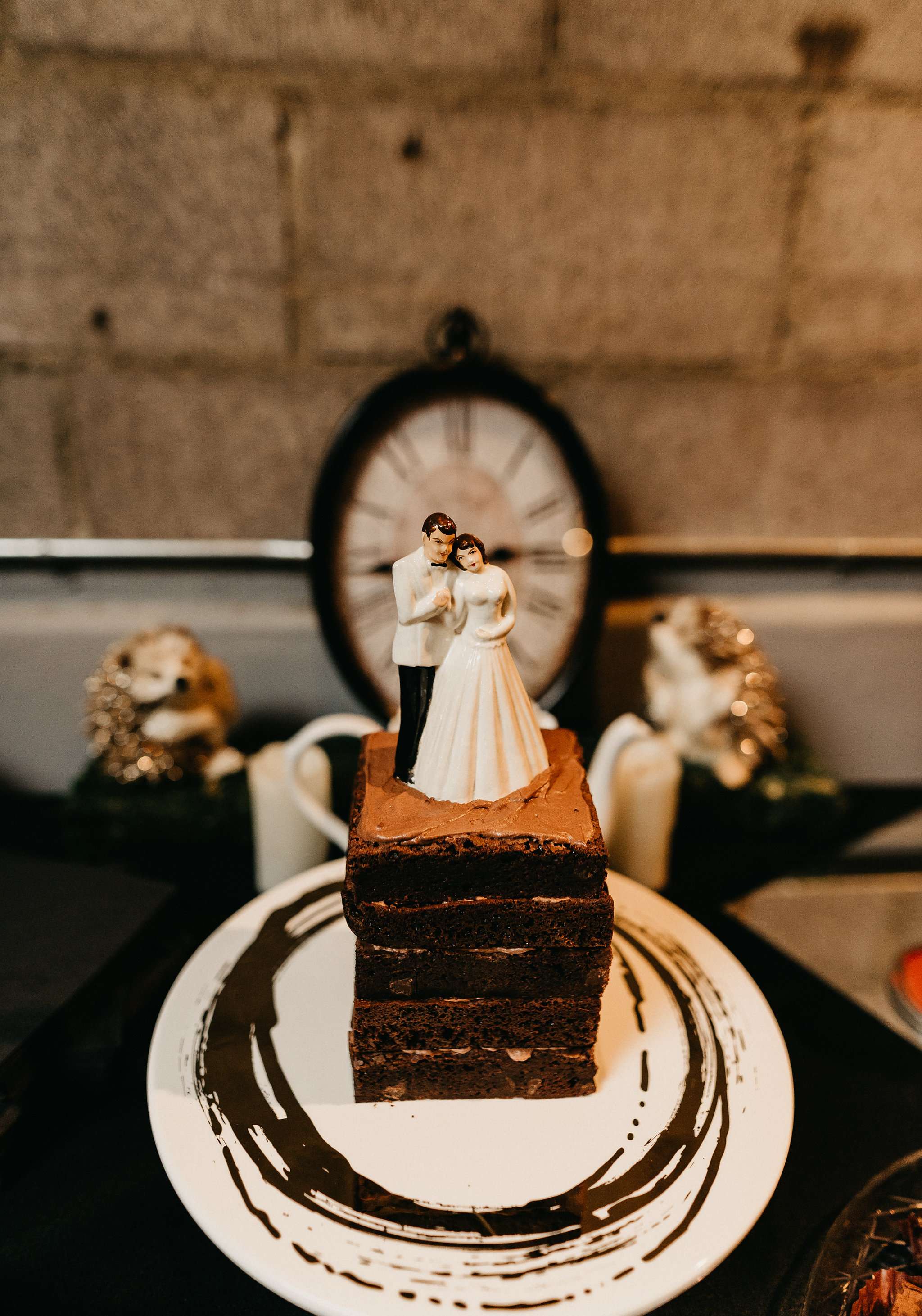 When asked for advice for future couples, Nate and Andrea say: "Get all your stress out planning and then let that all go on the Big day and let it all just…happen. The good, the bad, the ugly, and at the very least it will make a killer story one day. There's a bunch of ways a wedding is 'supposed' to happen but remember, this is YOUR wedding and you can be as authentically you with all your quirks and perfect flaws. At the end of it all  the real goal is each other."