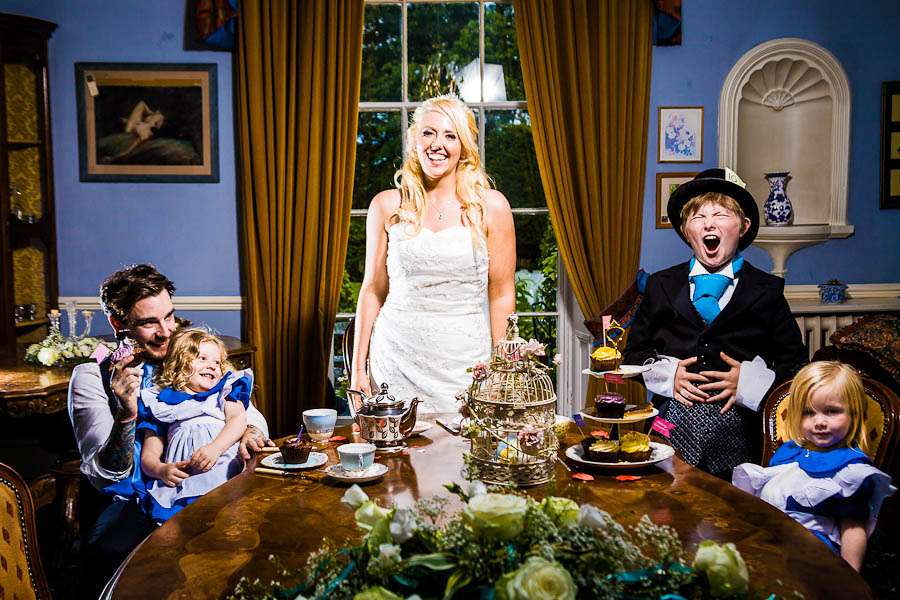 Alice in Wonderland themed weddings have been pretty popular since the Tim Burton version of the story was released in 2010, but that doesn't mean I don't still love to see them! I mean who wouldn't want to look at photographs that transport you into a much more psychedelic world? When Adam & Louise got engaged, and despite the fact that they thought the theme had 'been done' quite a bit, they knew it was perfect for their wedding. Louise had been a huge fan of the story for her whole life, and had always dreamt of an Alice themed wedding… so why go changing?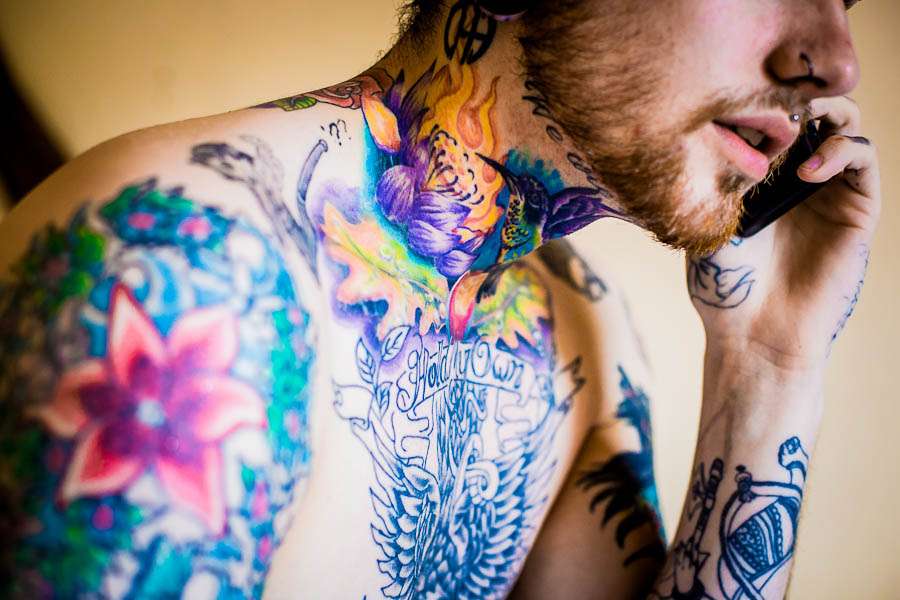 "Louise has always been a huge fan of Alice in Wonderland, and in the early days of our relationship we had talked about how fun it would be to have an Alice inspired wedding," began the groom. "Then after the Tim Burton film was released it seemed quite a popular theme to go with which made it feel like it would be a bit less personal to us if we were to do it too. However once we were engaged, we spoke about it some more and decided that it was still what we both really wanted so who cares if it's 'been done'?! We wanted our wedding to be laid back and informal so we needed a venue that offered outdoor weddings in a quirky surrounding. Highfield Hall Hotel was perfect! We didn't want it to be garish so we opted for a subtle vintage theme running throughout as well."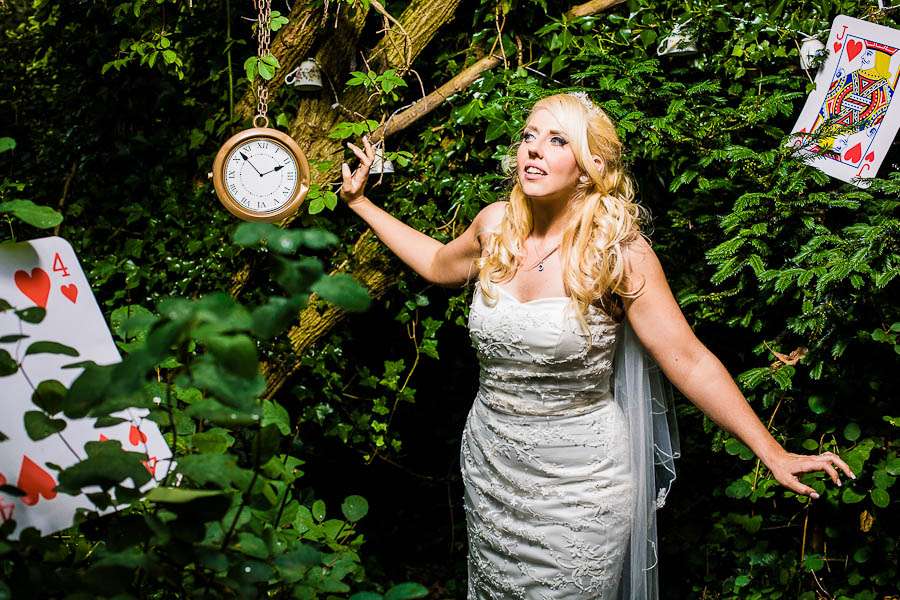 "After the ceremony we had a 'mad hatter' style high high tea during which tea and cakes were served to the music of the 1920s. It was definitely one of our favourite parts of the day. There was a brief but heavy shower of rain after the ceremony so being able to bring all our friends and family together inside a beautifully decorated marquee while the rain came down created a very cozy and relaxed atmosphere. The ceremony itself is another of our favourite parts, not least because we became husband and wife, but because we were able to do it how we have always hoped we would – outside on a beautiful day, in stunning surroundings with all of our loved ones there."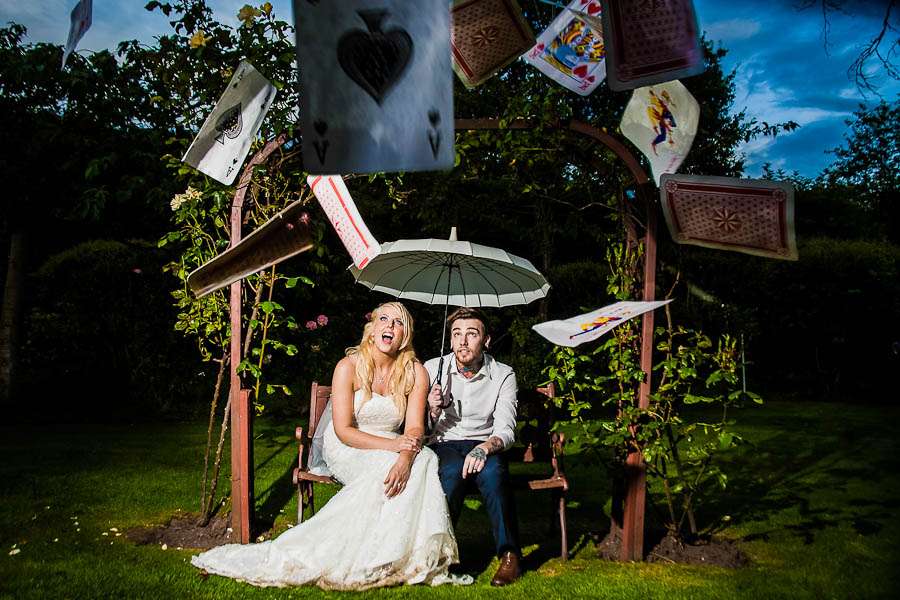 Fantastic! Thanks to much to Adam & Louise and their wedding photographers Kenny & Helen from Raw Wedding Photography for sharing with us today.
Supporting: Cast
Photography Credit: Raw Wedding Photography
Venue: Highfield Hall Hotel
Bride's Dress: Mark Lesley
Bride's Shoes: BHS
Bride's Headpiece: Rhapsody Tiara
Bride's Jewellery: Vintage
Groom's Outfit: OneSixFive
Bridesmaid's Dresses: Lindy Bop
Hair & Make Up: Pin Up Parlour
Stationery: Golden Apple Designs
Styling: Vintage Wonderland