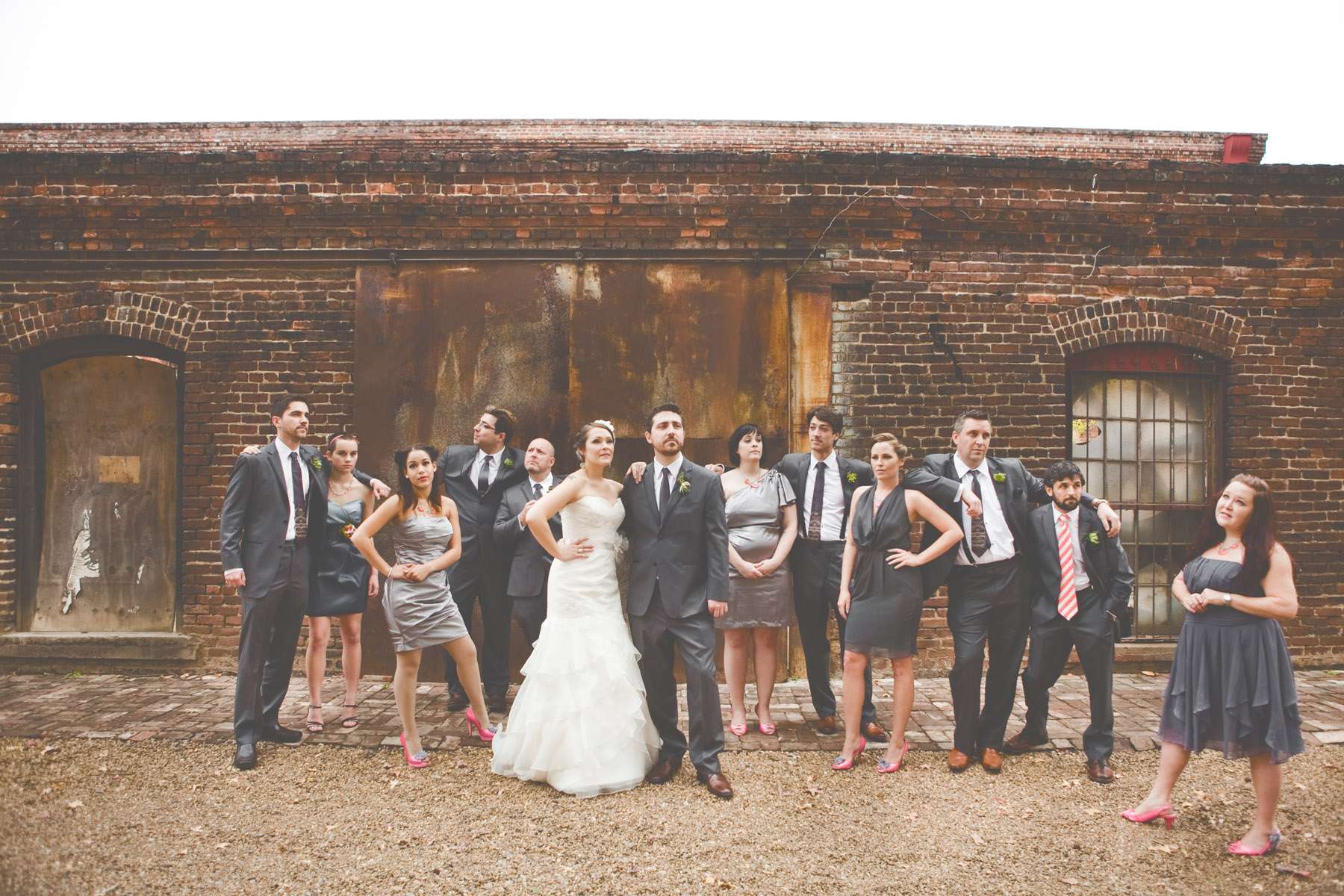 Amber & Kevin were married at The Goat Farm, a 19th century building that is now an art centre in Atlanta. They went for an antique and retro vibe whilst keeping their décor ideas sympathetic to the farm location.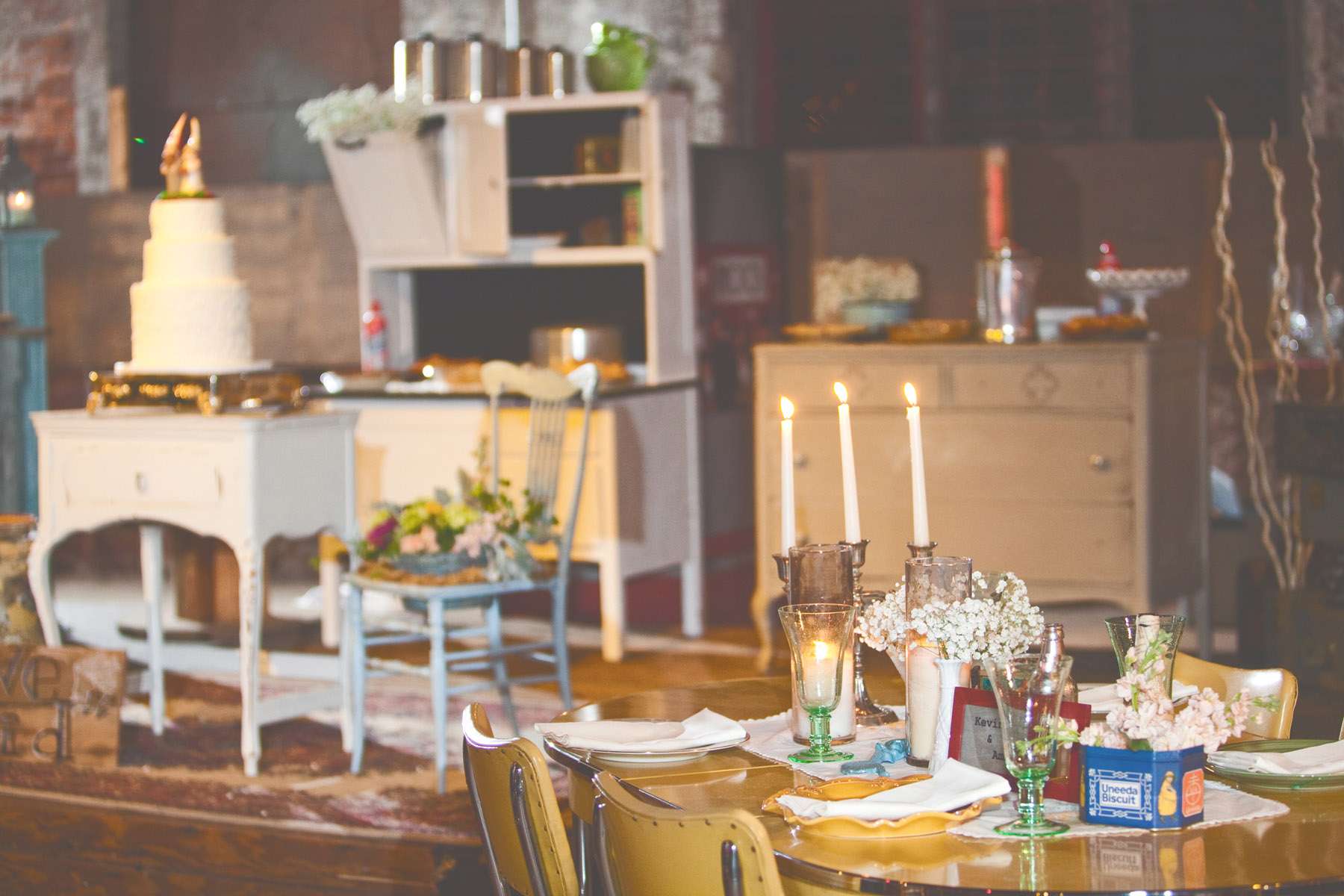 "Kevin and I both love antiques and would joke about how much we enjoyed antique shopping together early in our relationship", began the bride. "So we knew the wedding had to have an antique vibe. We bought lots of old stuff for it! I guess our theme was quite shabby chic. I went on a week long junk trip searching for the just the right pieces. I bought junk and turned it into something spectacular. I built speciality tables and we even created a bar from old pallets to use during the cocktail hour"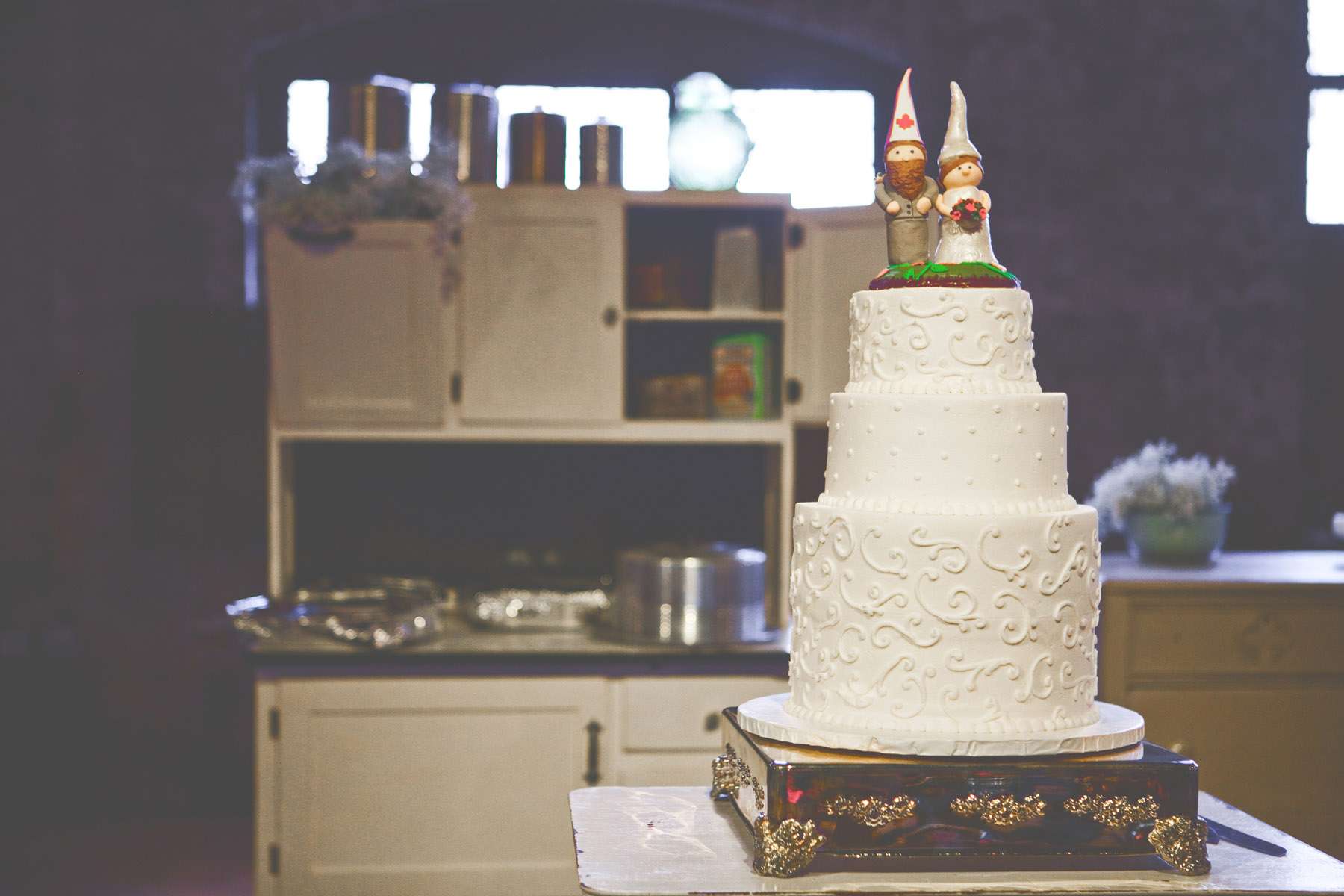 "Our wedding was at a place that doesn't really allow weddings. It's usually a visual and performing arts center. It's a 19th century complex of industrial buildings and has a really amazing cool, old vibe to it. So needless to say it was a hard sell to get them to let us have our wedding there. As a trade off the night before the wedding we had a big show open to the public showcasing all of our amazing artist friends that were coming from all over the world for the wedding which was actually really amazing."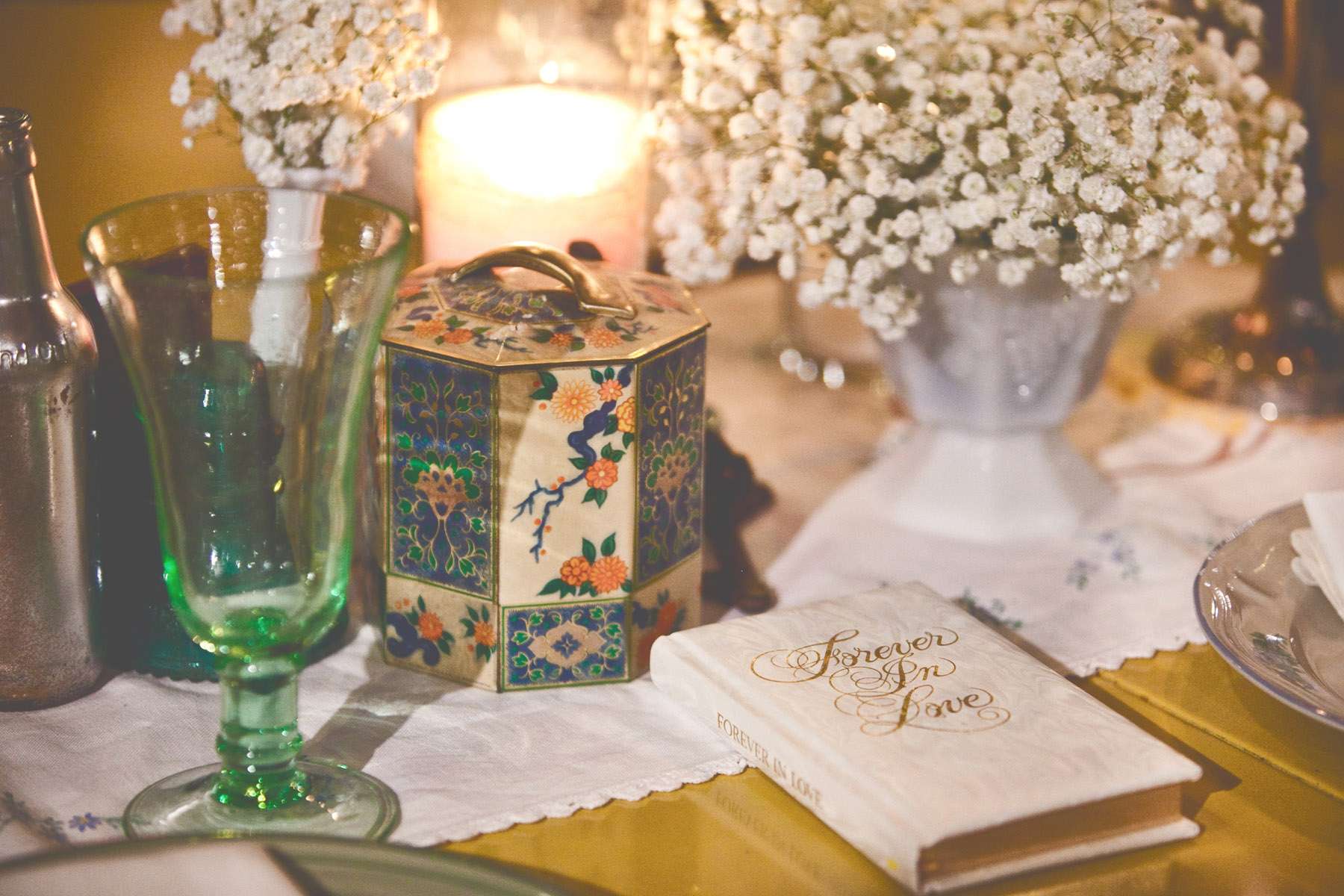 Amazing indeed! thank you to Amber & Kevin for sharing their day with us today.