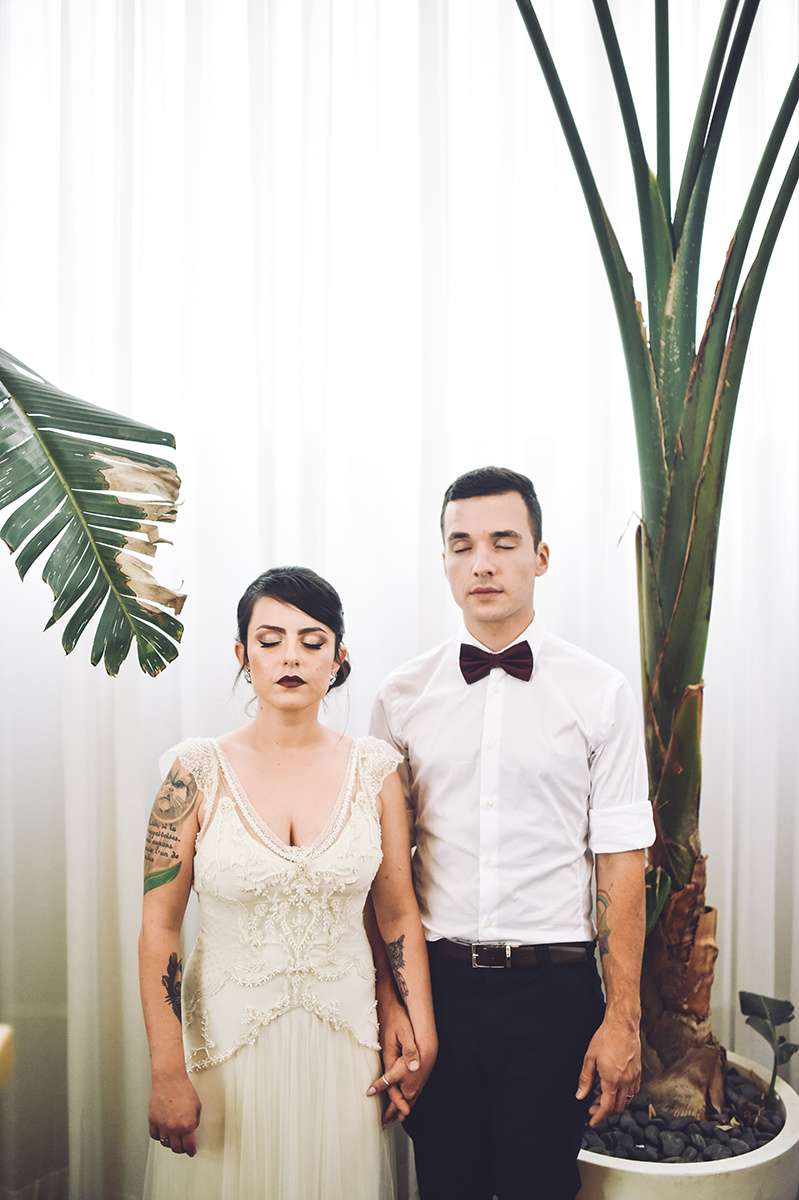 Yuta and Artyom met when Artyom was tattooed at the studio Yuta works out of. A few sessions under the needle later, they started talking and, as they say, one thing led to another and the rest is history!
They were married in an intimate garden ceremony at Cultura, Tel Aviv, with a reception for close family and friends in the beautiful yard straight after. Their ceremony was performed by Yuta's good friend and mentor, and continued with a song from another friend that she'd written especially for the couple in Hebrew!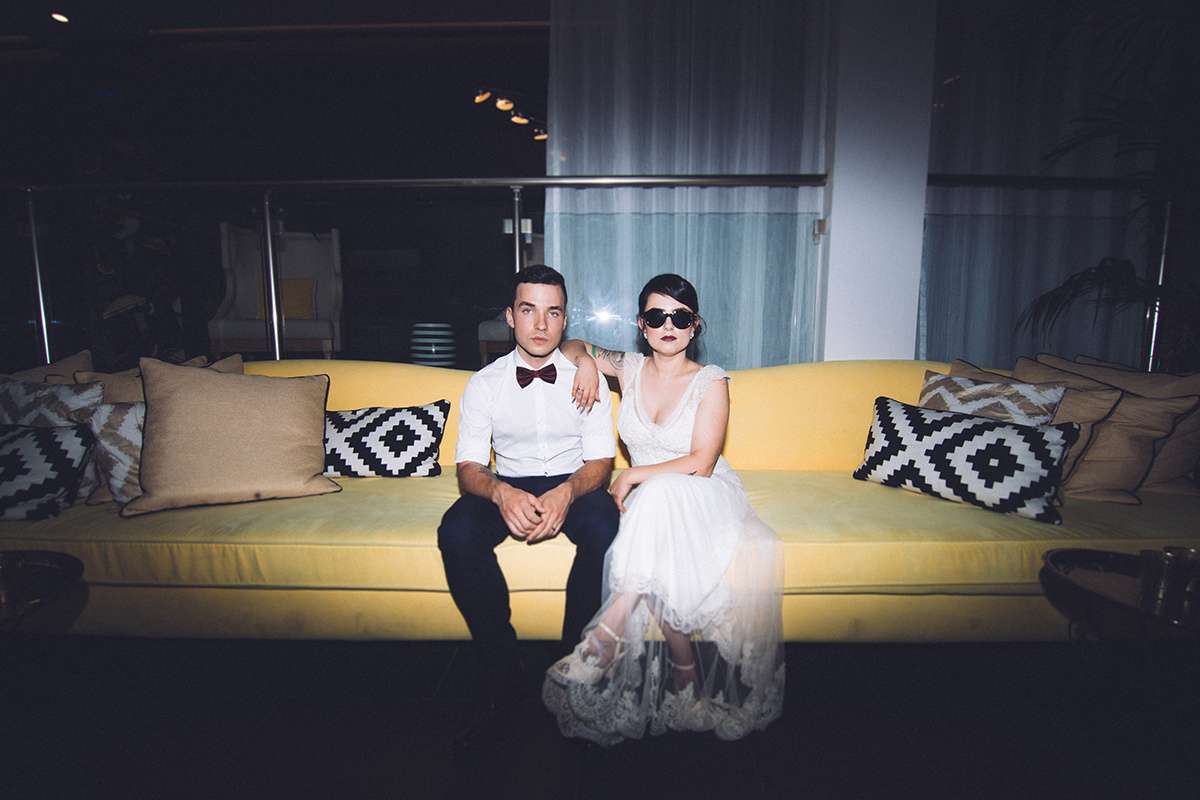 The wooden deck and foliage walls contrasting with the open Tel Aviv skyline made for an personal yet urban setting that really captured the atmosphere the couple wanted from their big day.
Most of their guests were young tattooed people, many working as tattoo artists themselves, so their wedding party looked especially cool. In fact their favourite part of their day was letting loose after the formalities and dancing with their friends. "After the responsibilities of the evening had passed, we were just surrounded by people who loved us and had come to celebrate our love," explained Yuta. "It was such a great feeling."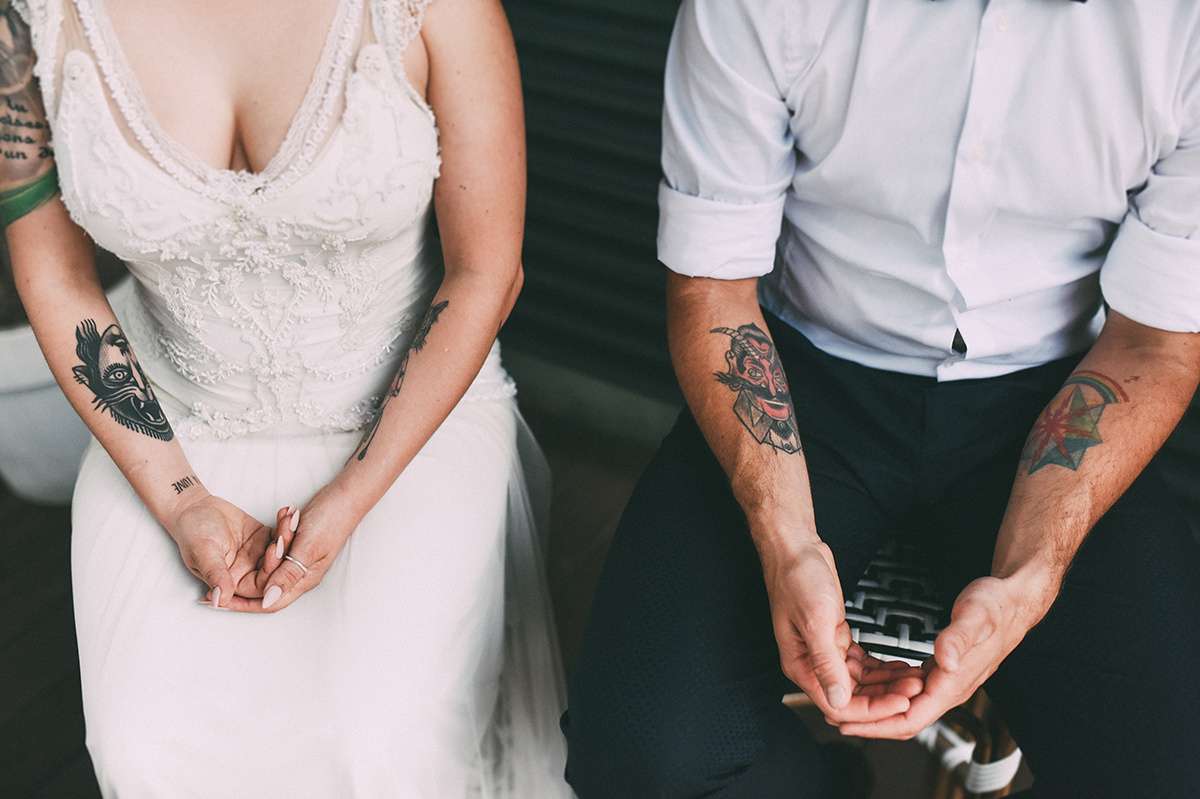 Their day wasn't without mishap, however. Despite choosing May to get married to avoid Tel Aviv's heavy heat of summer, they were sent a heatwave. "I felt like I was getting married on the hottest day of the year!" laughed Yuta. "I was worried we wouldn't be able to get beautiful pictures outside but our photographer, Mor Elnekave, managed to get dozens of beautiful photos not only from the hotel, but the street too."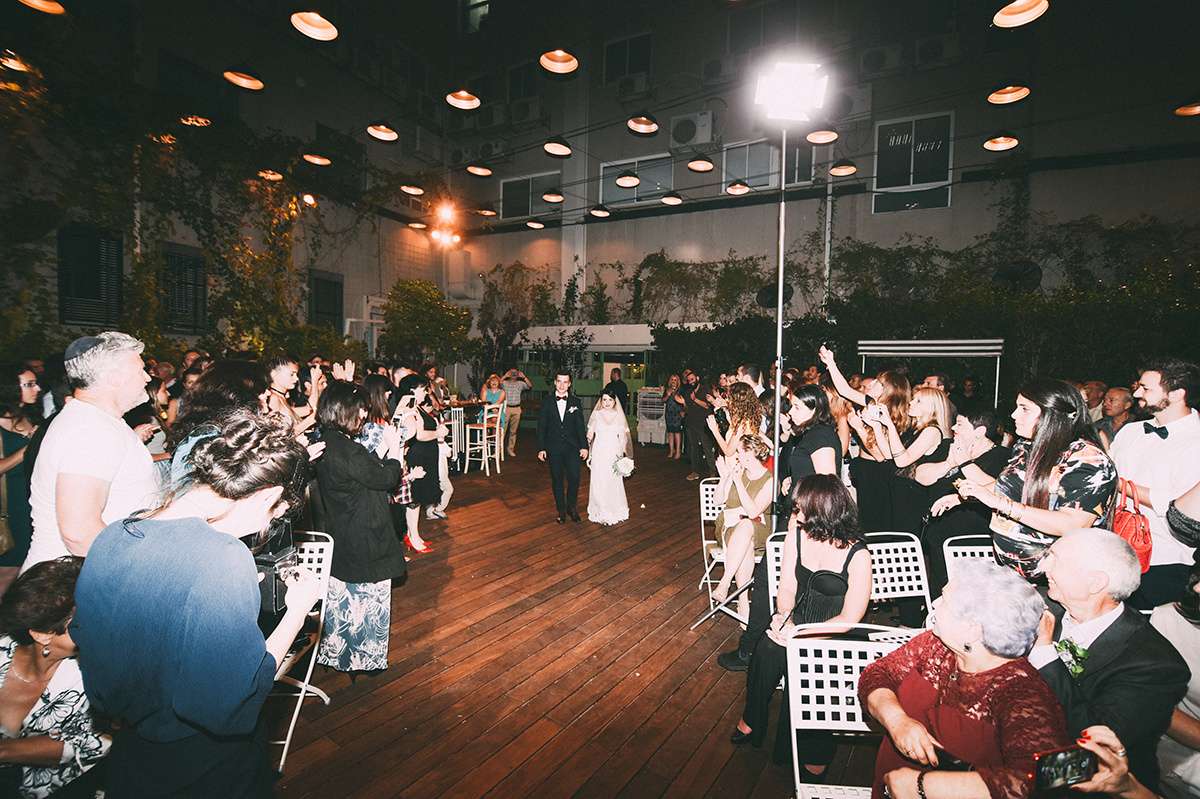 Yuta's advice to other couple's organising their own weddings is to relax, enjoy the process of organising it together and to never forget the reason you're doing it… to share your love. We couldn't agree more!