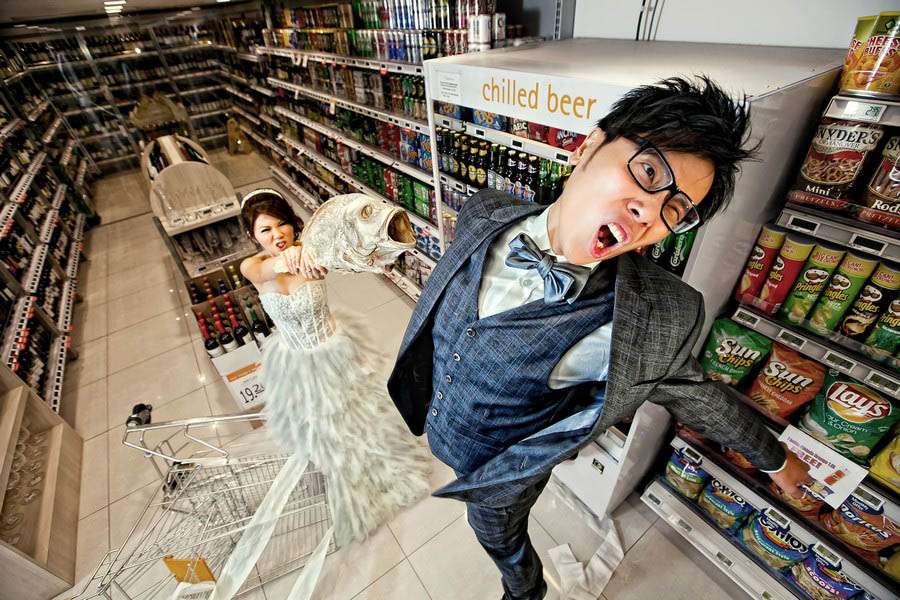 Are you ready for something slightly weird and wonderful this morning? Well Shing & Lynnette's engagement shoot sure fits that bill! Based in Singapore, Raymond Phang Photography loves to shoot things a little bit wacky, and uses his pre-wedding shoot time with this clients to really push the boat out and have fun.
"The inspiration behind this concept came from the couple's real life courtship days", wrote Raymond. "Our story was this…the bride has a broken leg and so had to be on a trolley with the groom pushing her around in the supermarket. Halfway through shopping, he gets distracted by the saucy FHM magazine which incurred the wrath of the bride. She decided to flash out a large trout and gave him a slap across the face. Then she gets up, wraps the groom in toilet roll and pays for her purchase… which is a husband."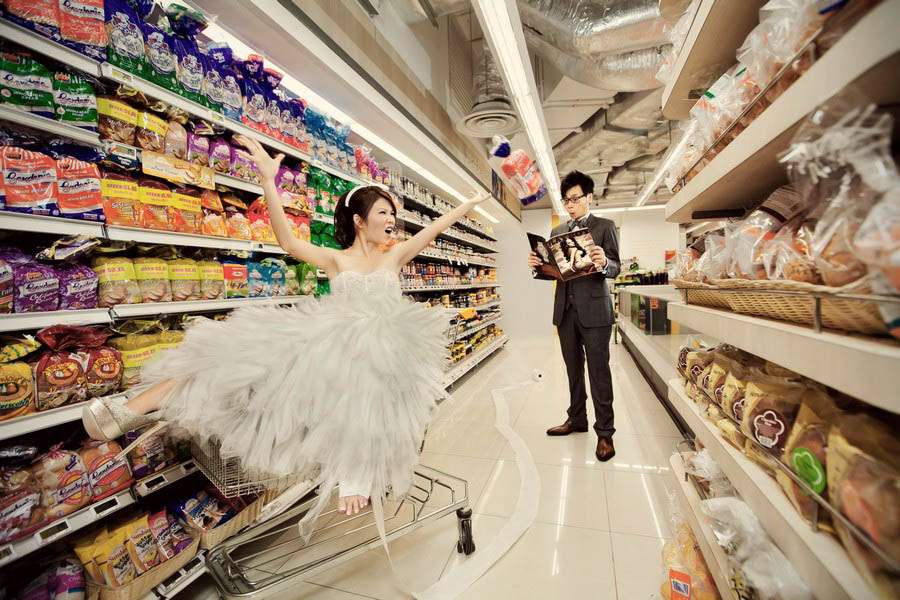 Erm… as you do…
Broken leg? large trout?!? See… I told you… a little weird but wonderful!
Some of you will love these. I'd imagine some of you will hate them… but for me, that's what being on Rock n Roll Bride is all about – something a little different!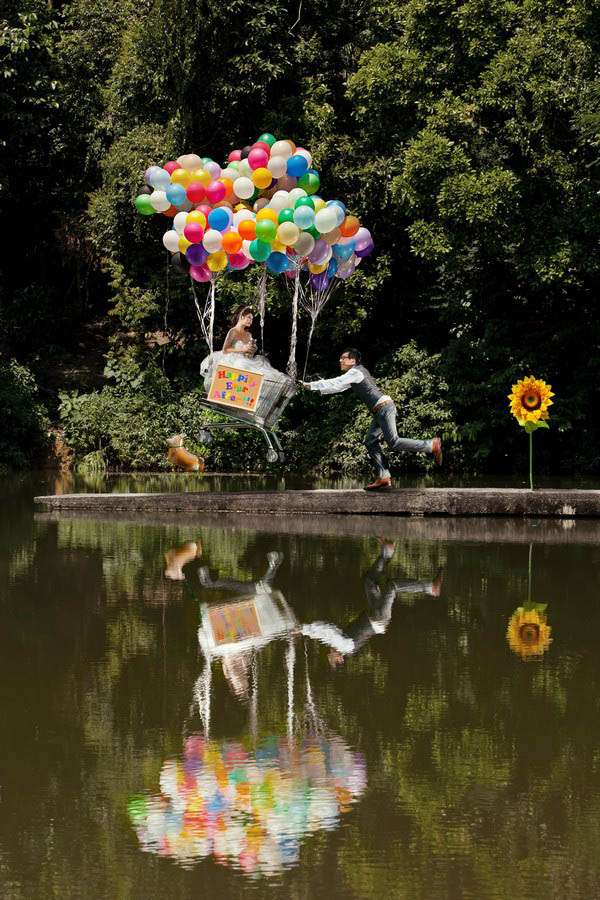 Thank you to Shing & Lynnette and photographer Raymond for letting us into your weird little world this morning!
Supporting Cast:
Photography Credit: Raymond Phang Photography