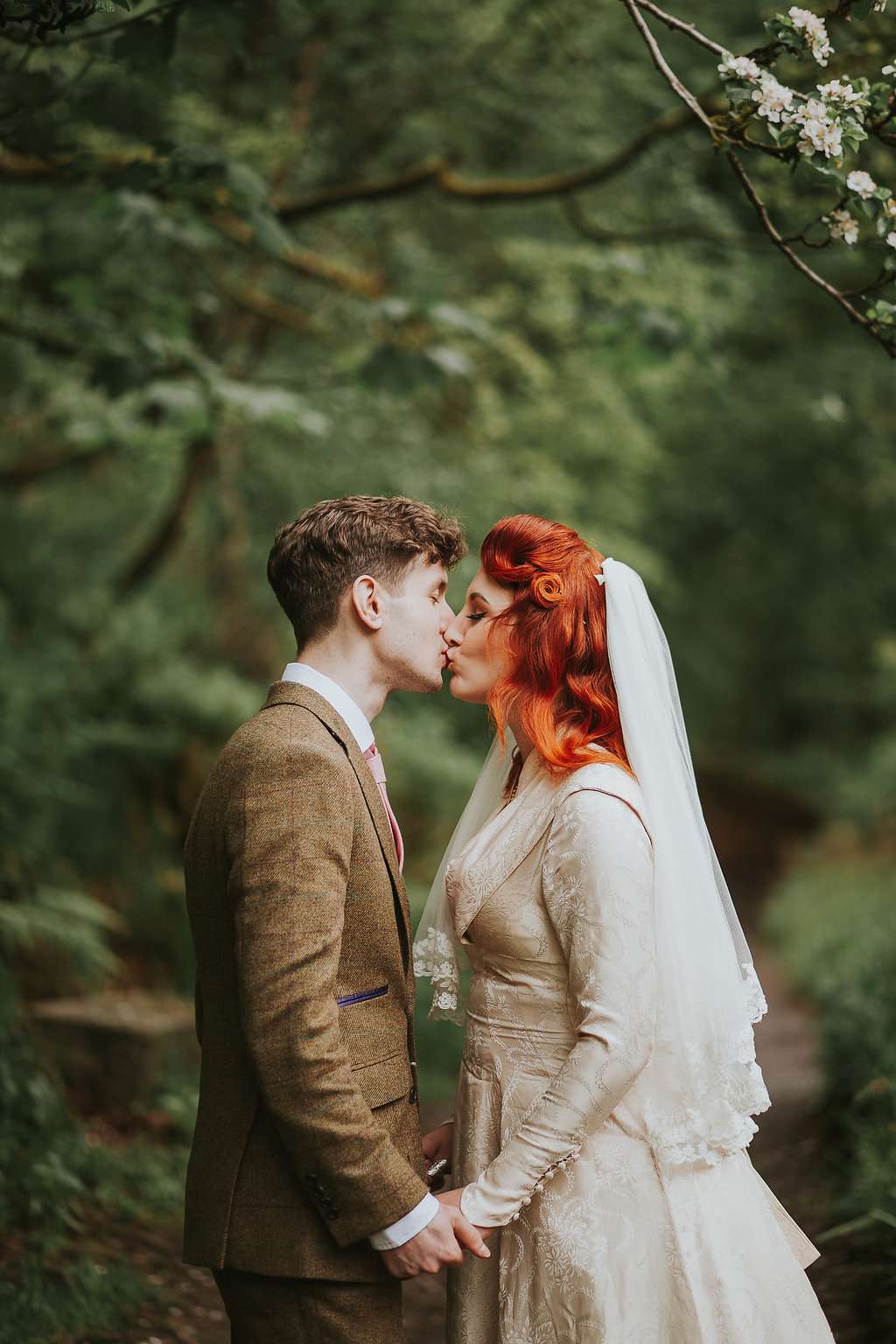 It was important to vintage-loving Catriona and Mikey that their wedding was authentically vintage, and didn't just have  a vintage 'style'. The bride wore a dress from 1948, they handmade all the decor and served afternoon tea.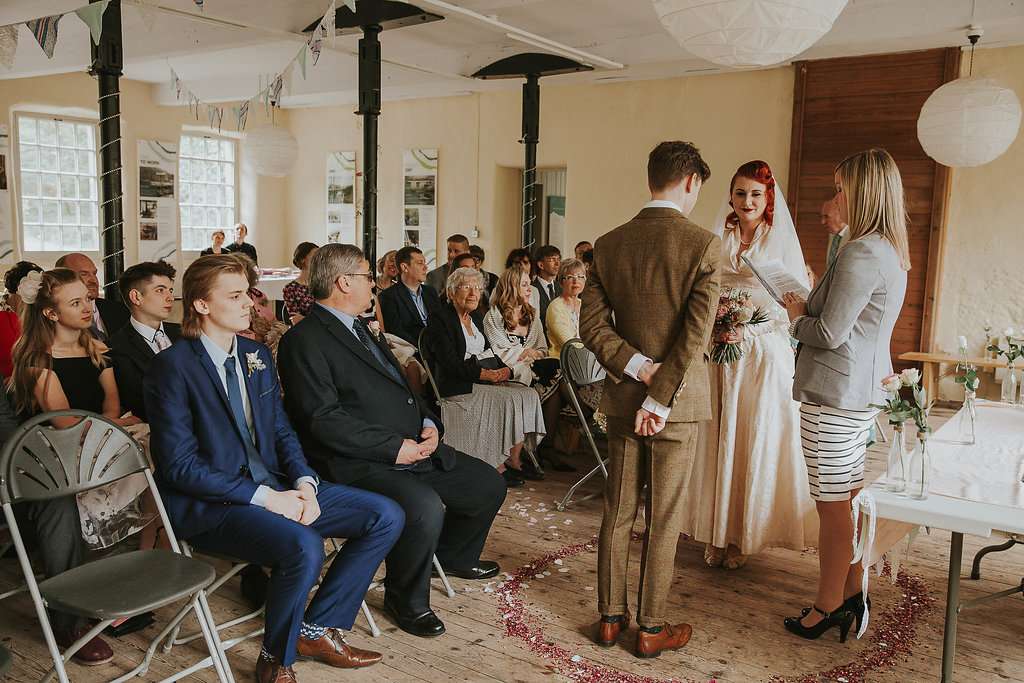 "We wanted to support as many small, independent businesses and charities as possible so this was at the forefront of how we went about planning", said the bride. "His suit also cost more than my dress! My dress was only £50 because it was vintage and I bought it off a dealer who's a friend. She then made my underskirt and alterations for another £50 so was a complete bargain and I loved it."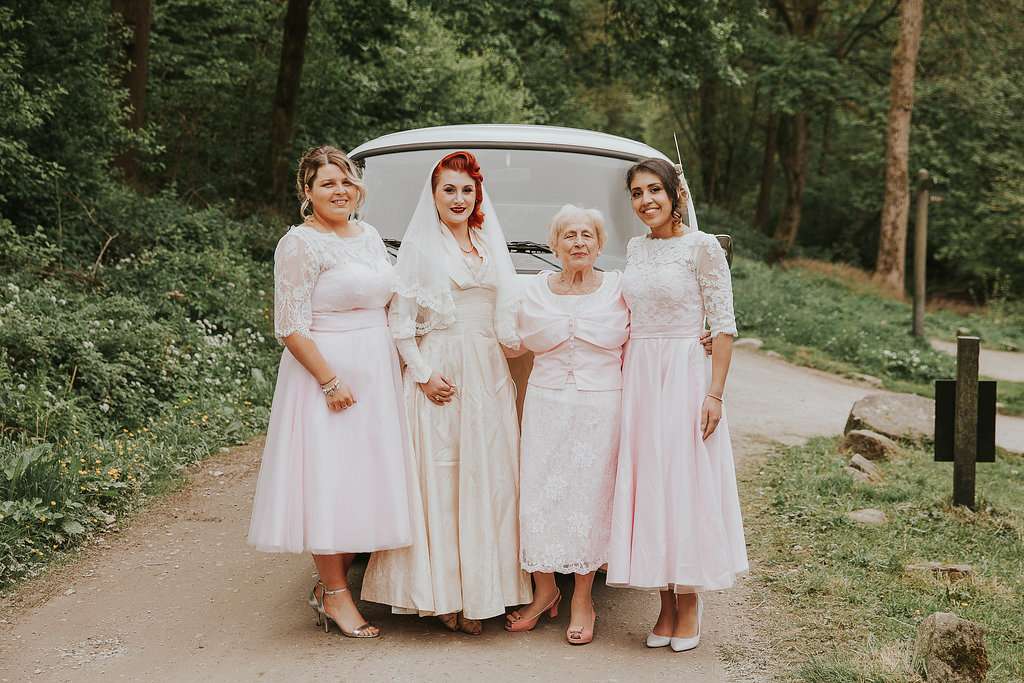 "I wish we'd realised before we started planning to not get caught up with the little things that don't matter in the long run. For example no one wants to wear matching pink bow ties!" she laughed.
Their ceremony was in two parts, the legal bit followed by a blessing outside (despite the rain!) "We used part of Plato's Symposium on Eros as our reading and then followed the ceremony with an outside woodland blessing. Our readings to each other in the woodland blessing was both of our favourite parts of the day."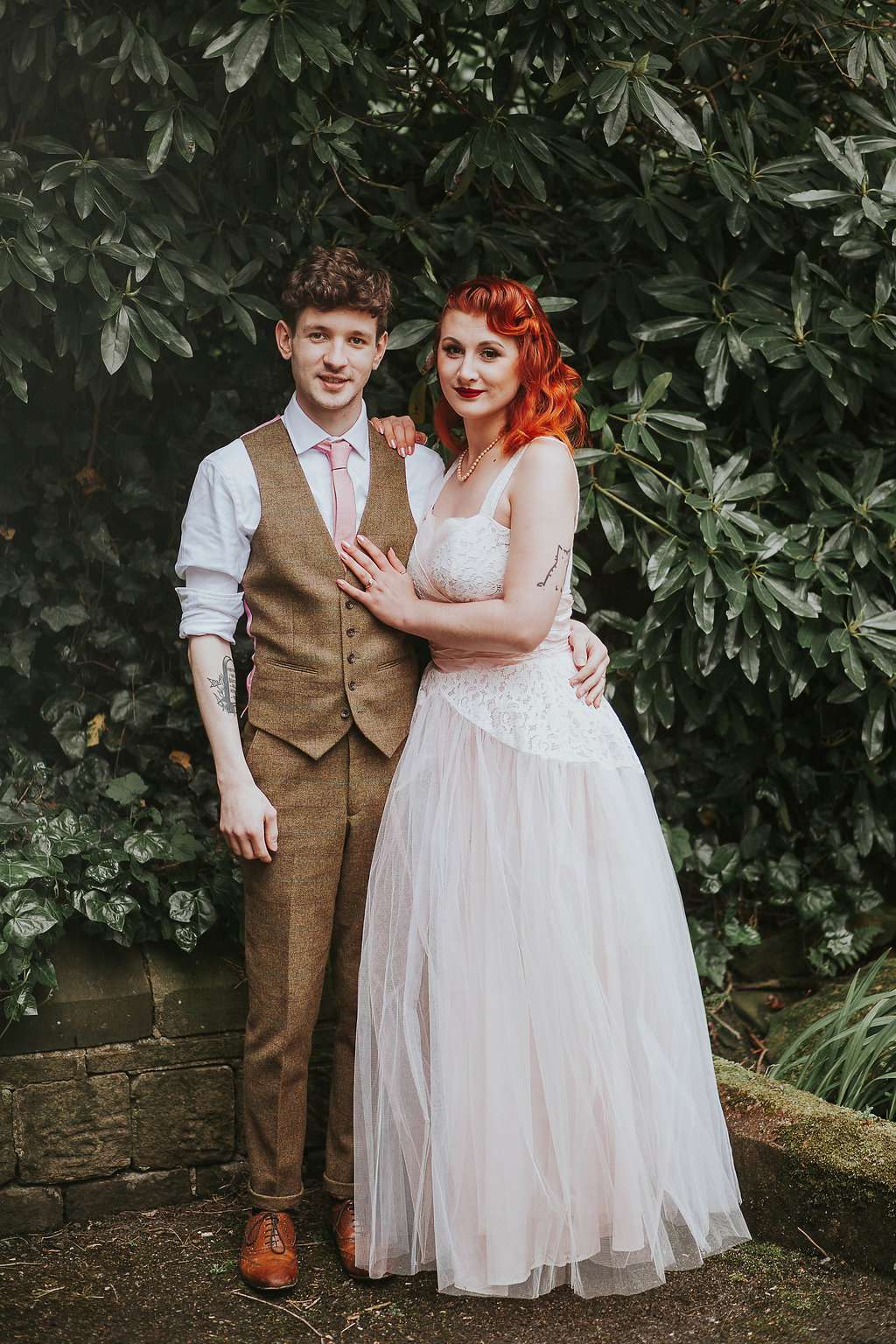 "Doing all the wedding planning together was lots of fun and we got to spend lots of time together. We did find the costs of things stressful though. Everything was just very expensive so we were a bit poor during the planning process as every penny was going to wedding bells. The only thing we'd do differently now is we could have saved some money by doing some other things ourselves and not buying unnecessary things."