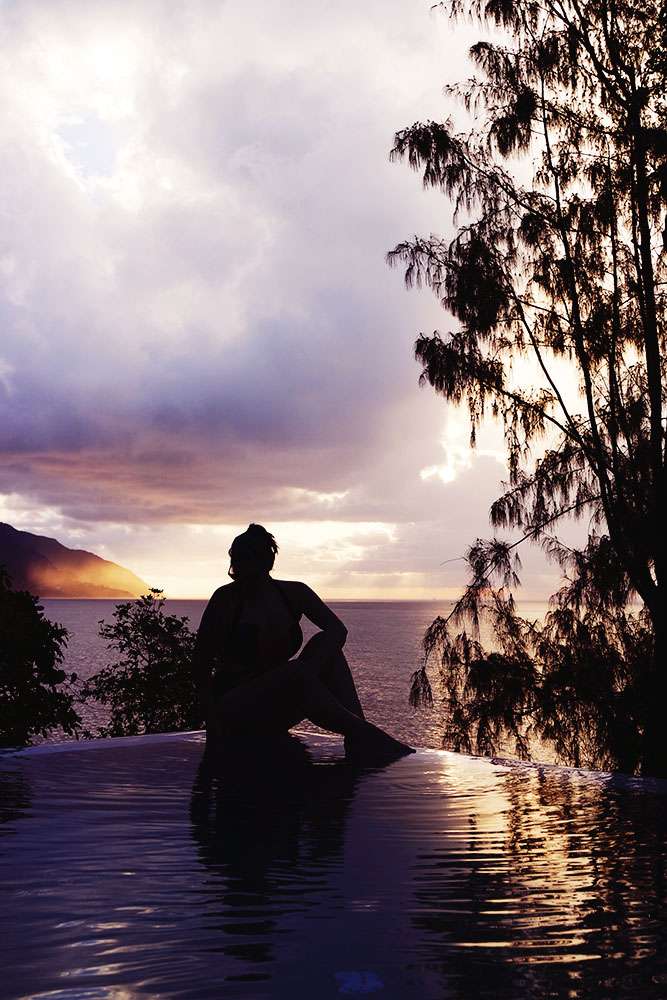 Our third and final stop on our dream vacation with Hilton Hotels was a visit to Northolme Resort & Spa. It was very different to Allamanda and Labriz and if the idea of somewhere quiet, child-free and with lots of places to explore appeals to you then I think you're gonna like it!
Ian Fleming was staying in this very hotel when he wrote For Your Eyes Only, and once you see the view you'll quickly realise why it inspired him so much. Unlike the other two resorts, Northolme is set up in the hillside, rather than right down on the beach. There are beachy areas just below, which you can walk down to through the villas, but the higher vantage point means it boasts the most spectacular panoramic view of the ocean. Plus, being located on the North West of Mahé it means that you can experience some of THE MOST incredible sunsets (see above!)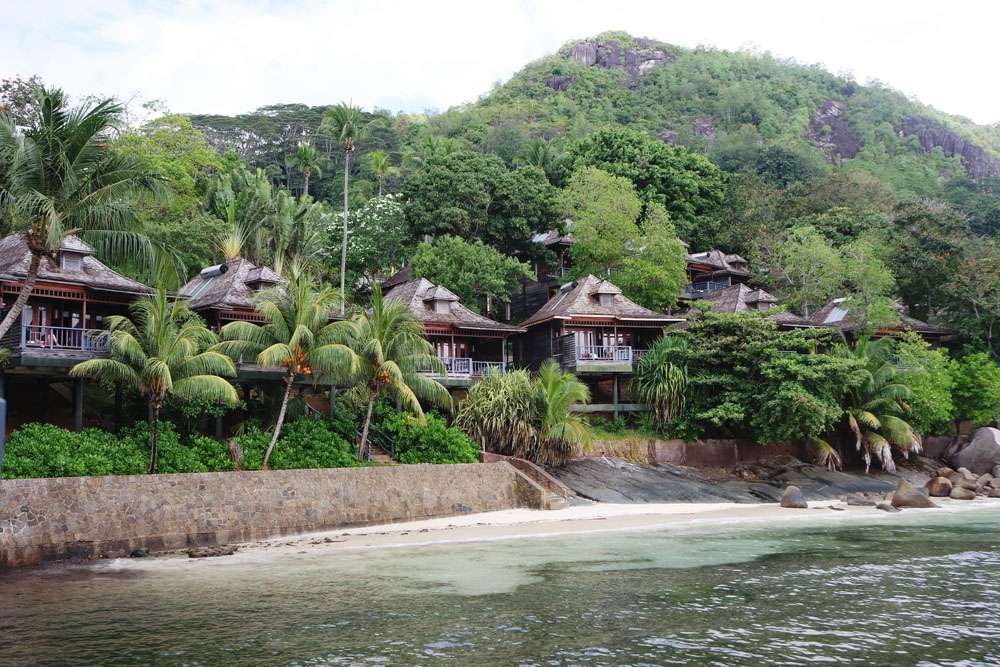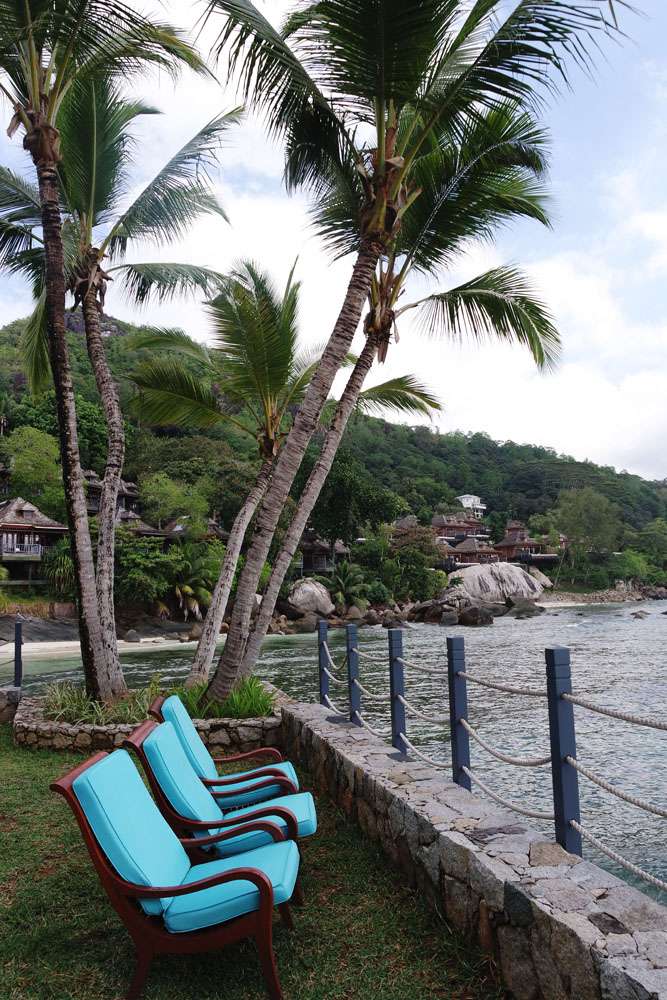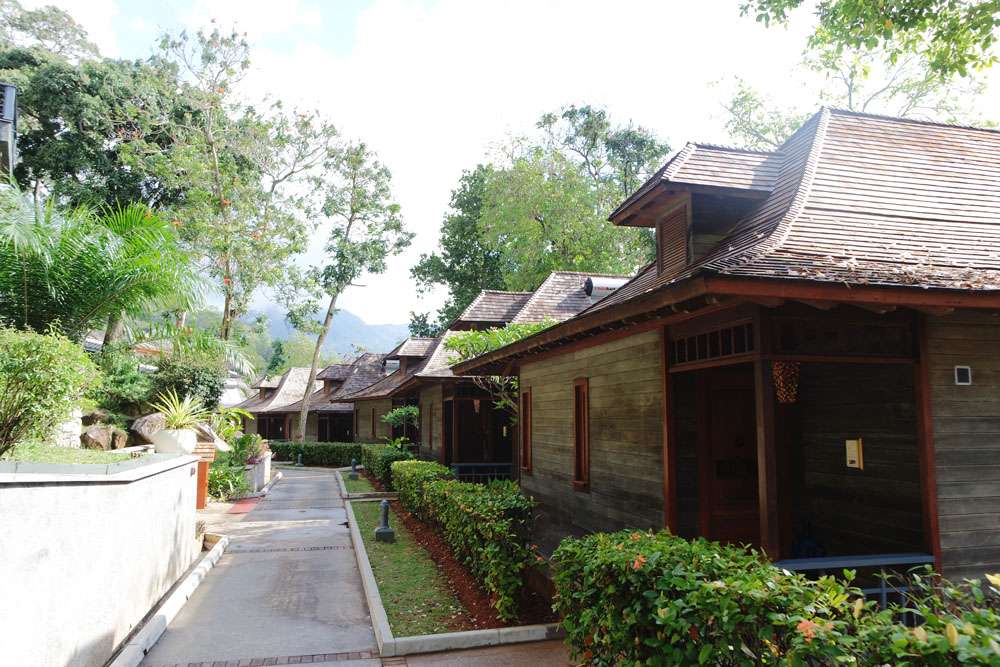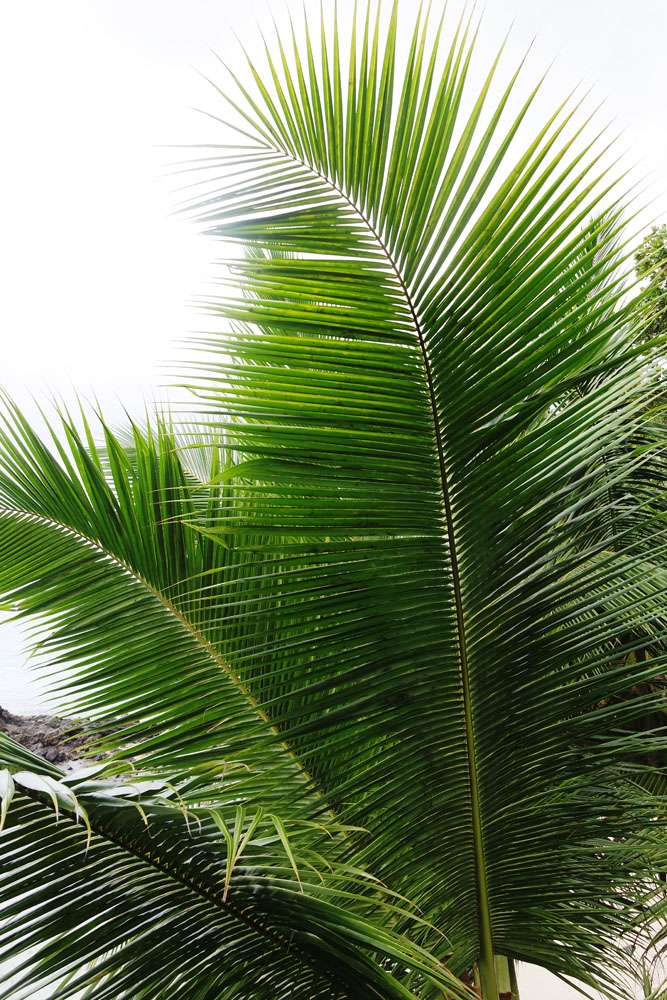 Northolme felt like a secret and secluded hideaway nestled among the hills. Only a 25 minute transfer from the Seychelles International Airport, it's surrounded by lush tropical gardens, crystal clear waters and a sheltered white-sanded beach.
I think he likes it – ha!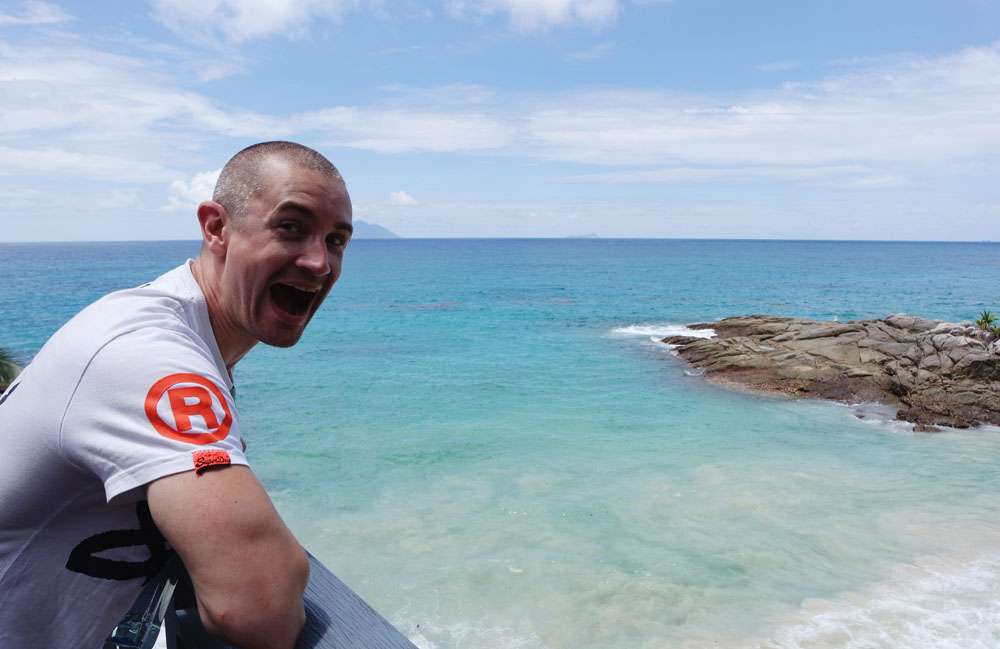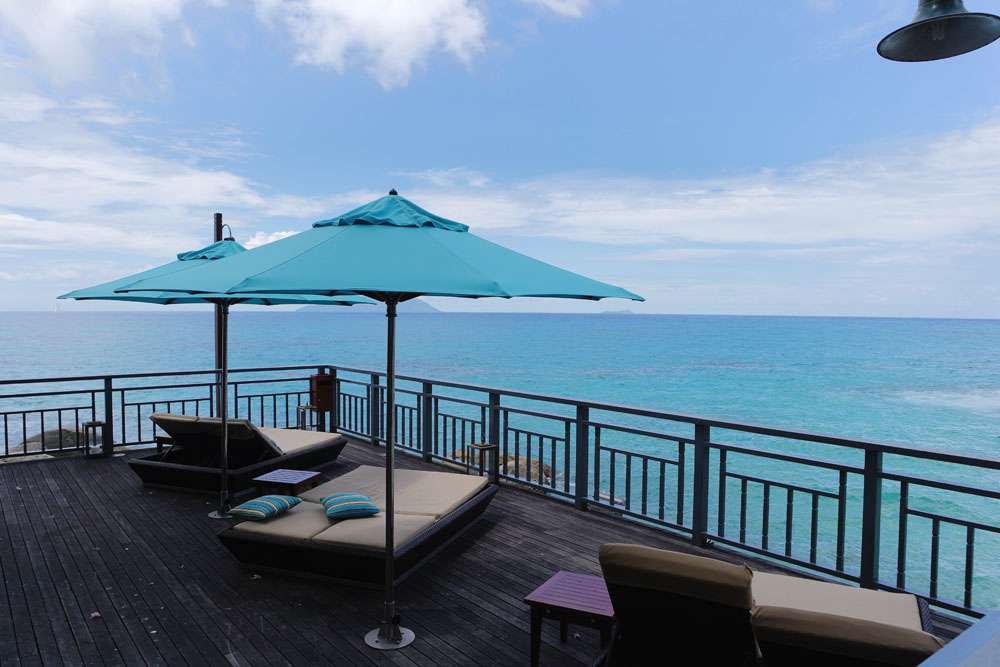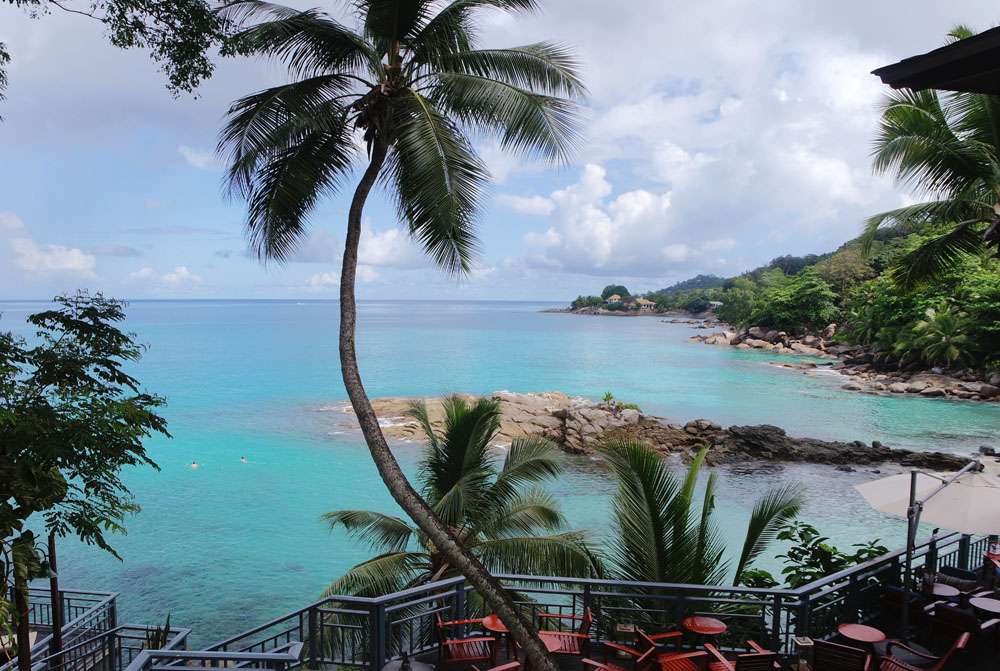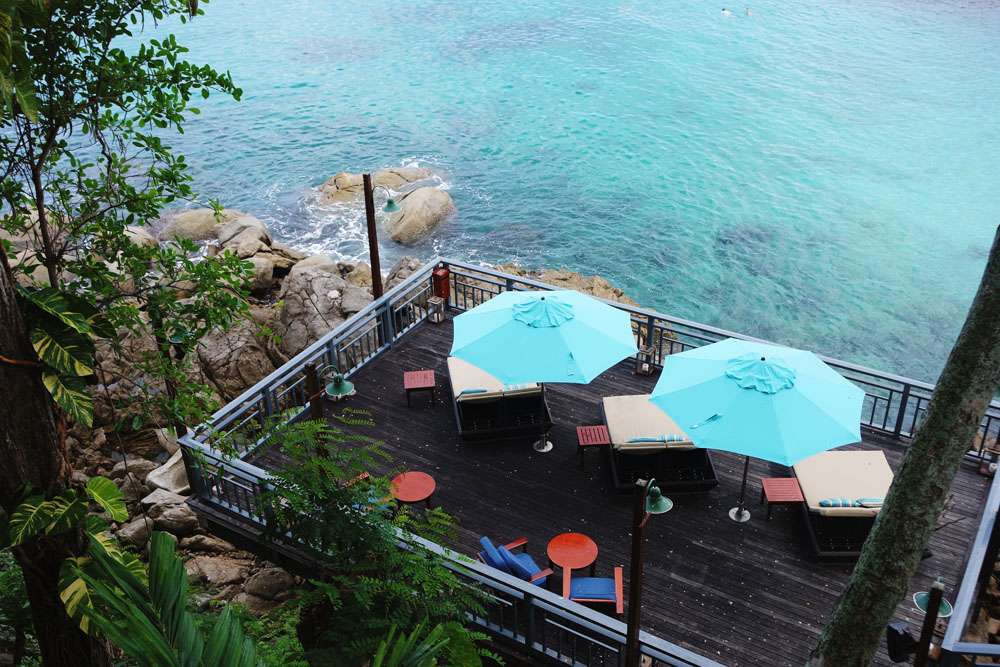 The hotel has a very boutique feel, and was much smaller than Labriz, making it feel super private. This is definitely the perfect location for a honeymoon or romantic break. We saw a few groups of friends staying here, but it was 99% couples.
In place of hotel rooms are luxury stilted wooden-clad villas, some situated snugly into the hillside, others with an ocean view and some with their own private pools! We were very excited to be upgraded to one of their newly built deluxe villas with our own infinity pool. I think it took Gareth about 25 seconds to get his trunks on and jump in when we arrived!
Damn, what a view!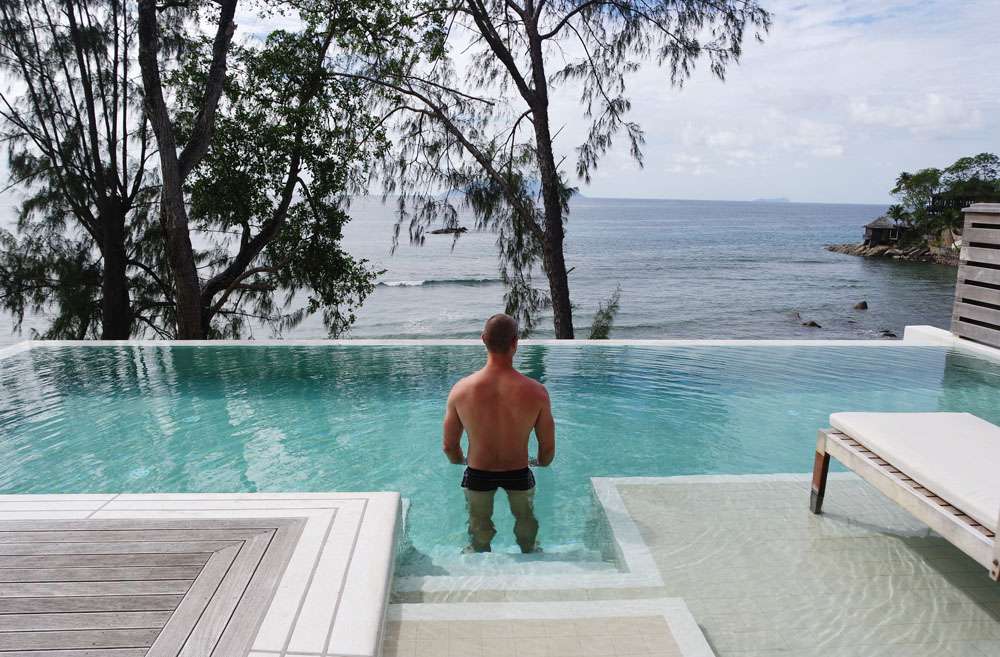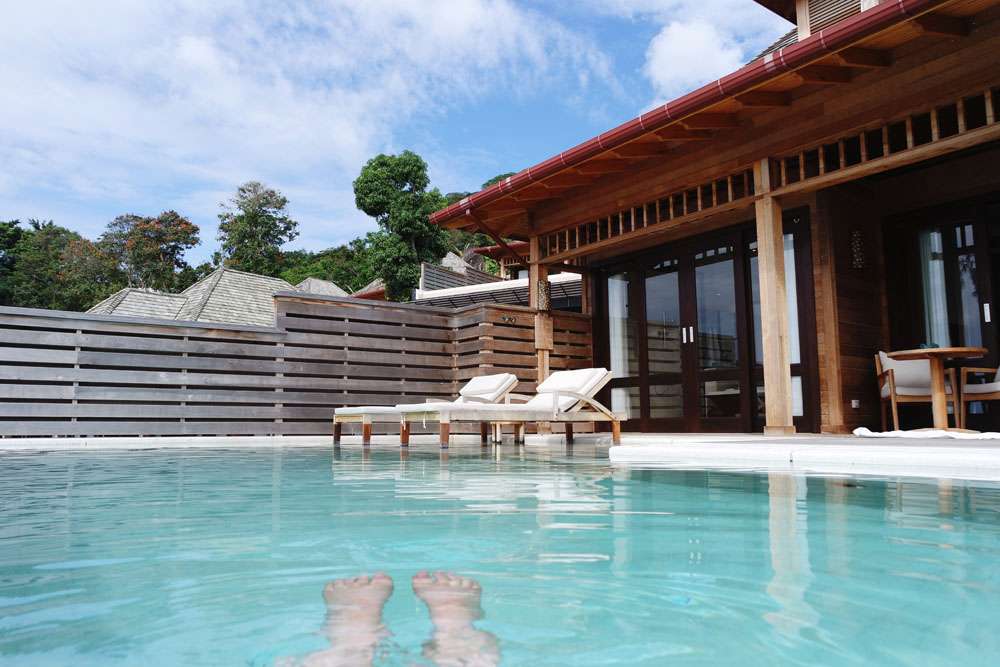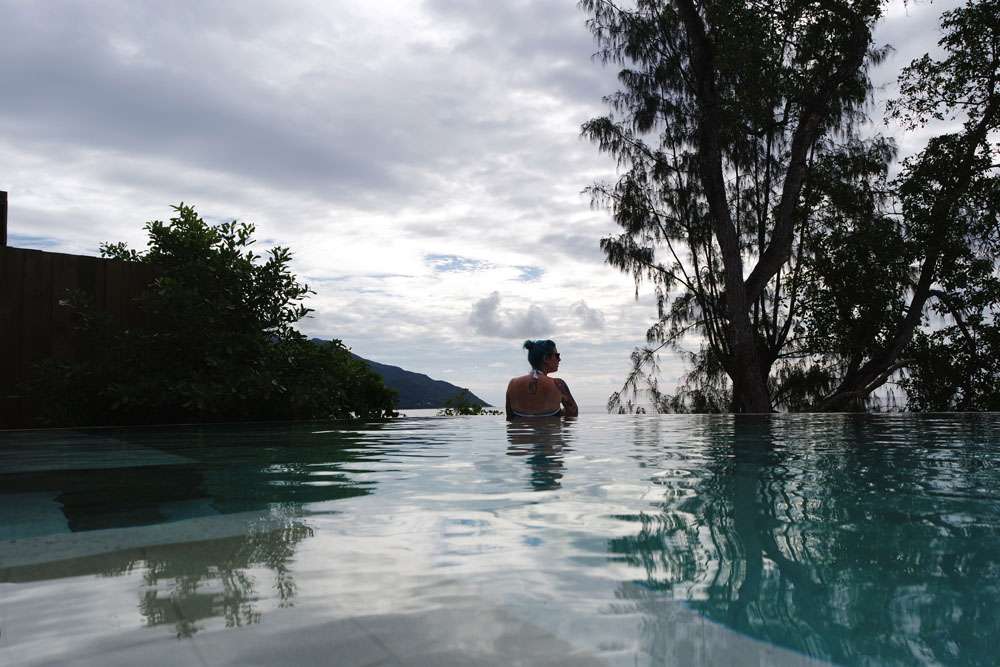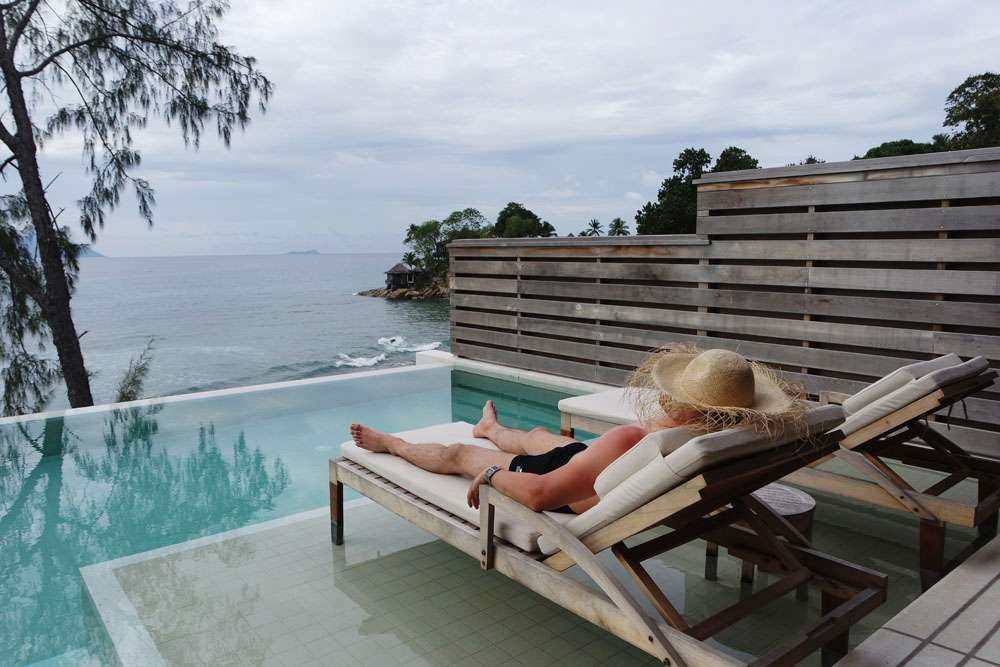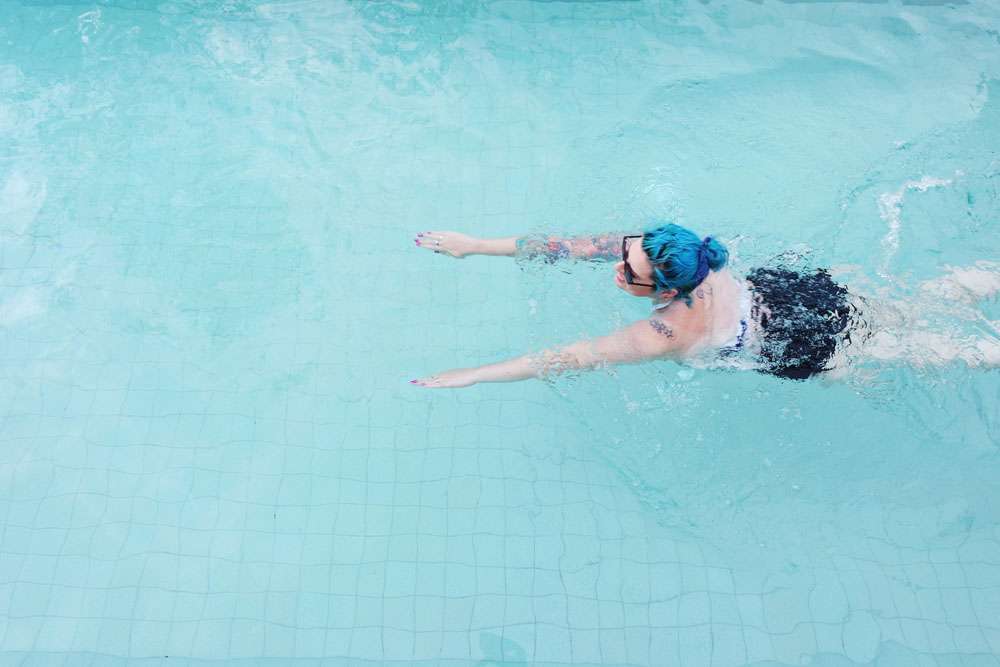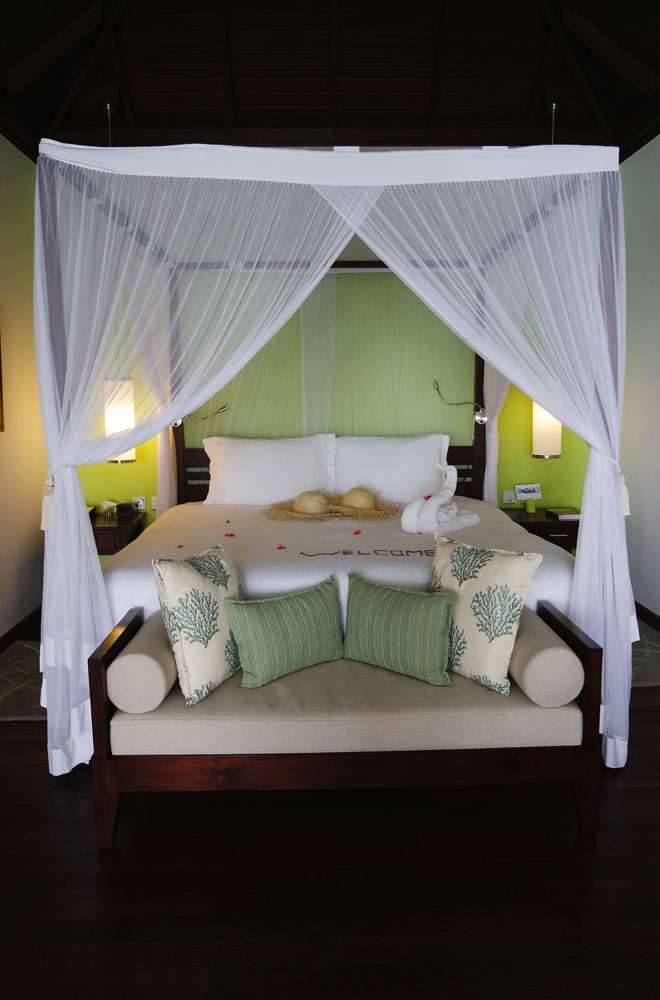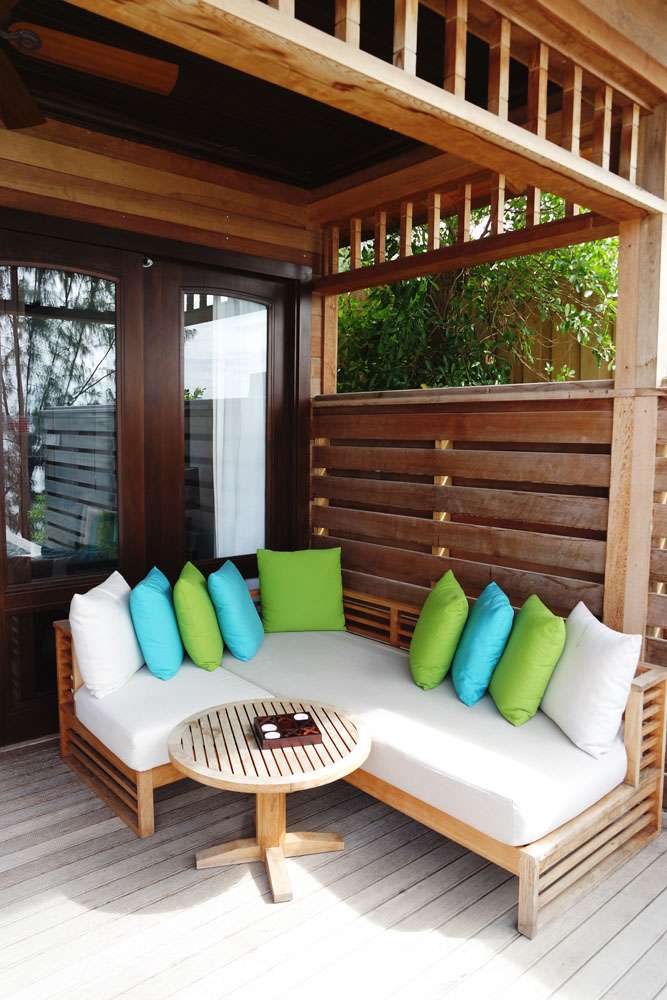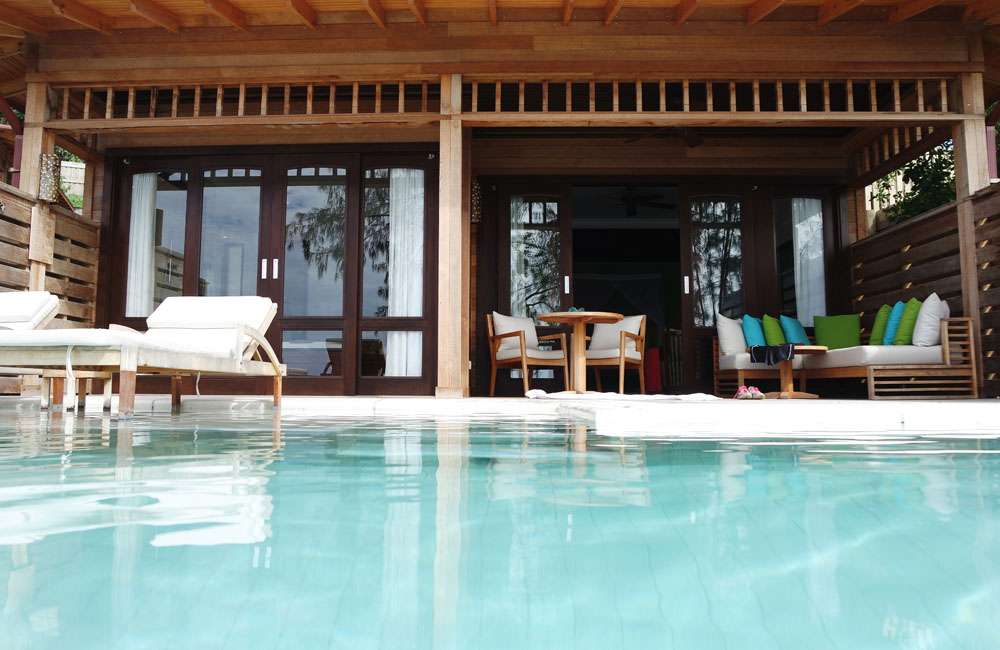 We found a little friend running up the side of our bedroom wall one morning!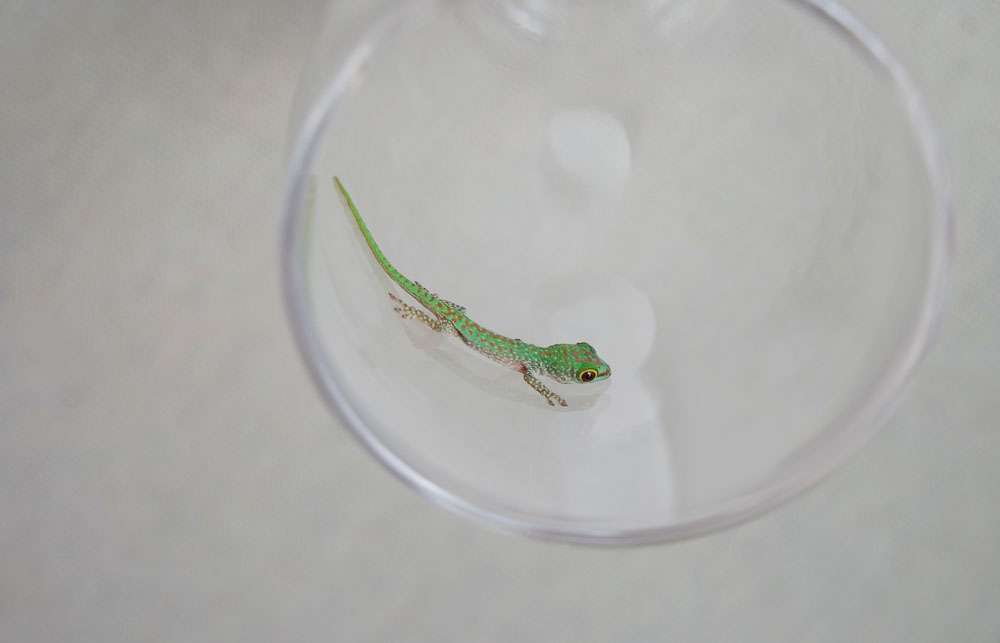 The public pool is pretty darn special too and, again, boasts a fantastic view. The perfect spot for sunset I'd say.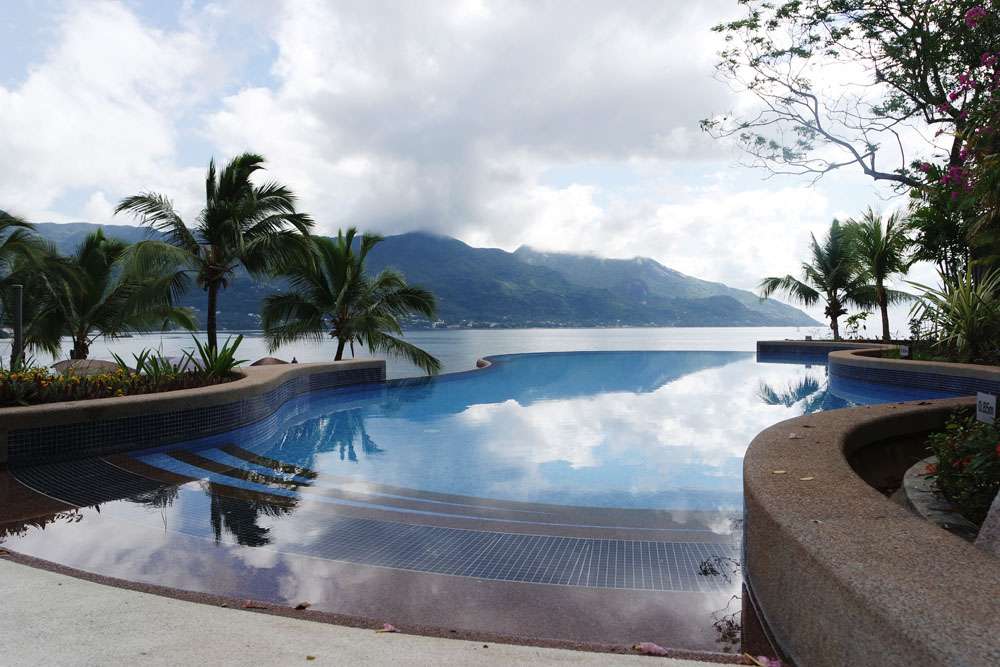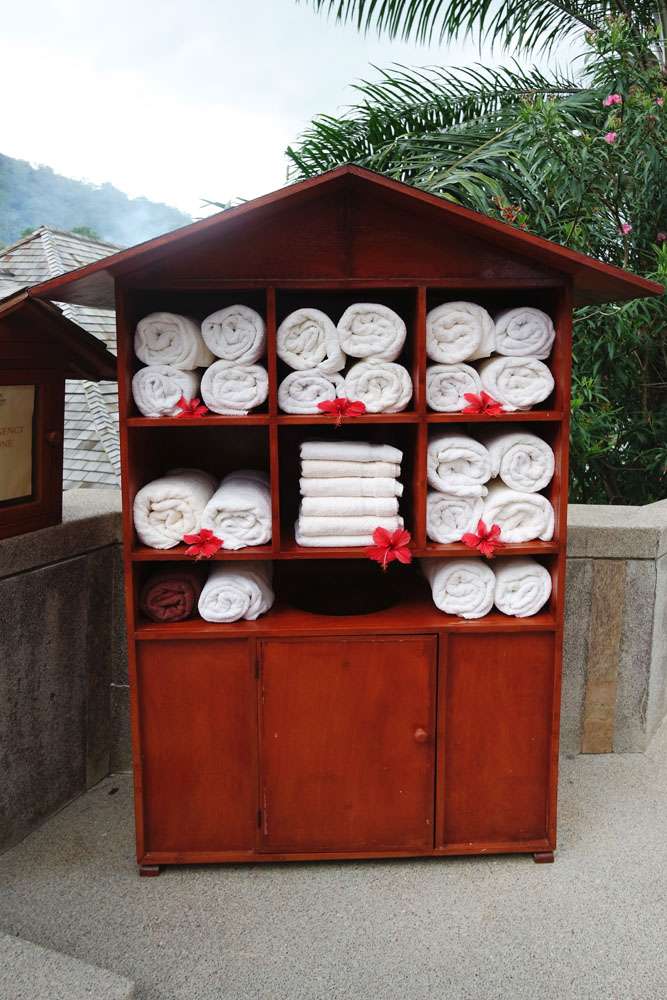 Oh hi, friend!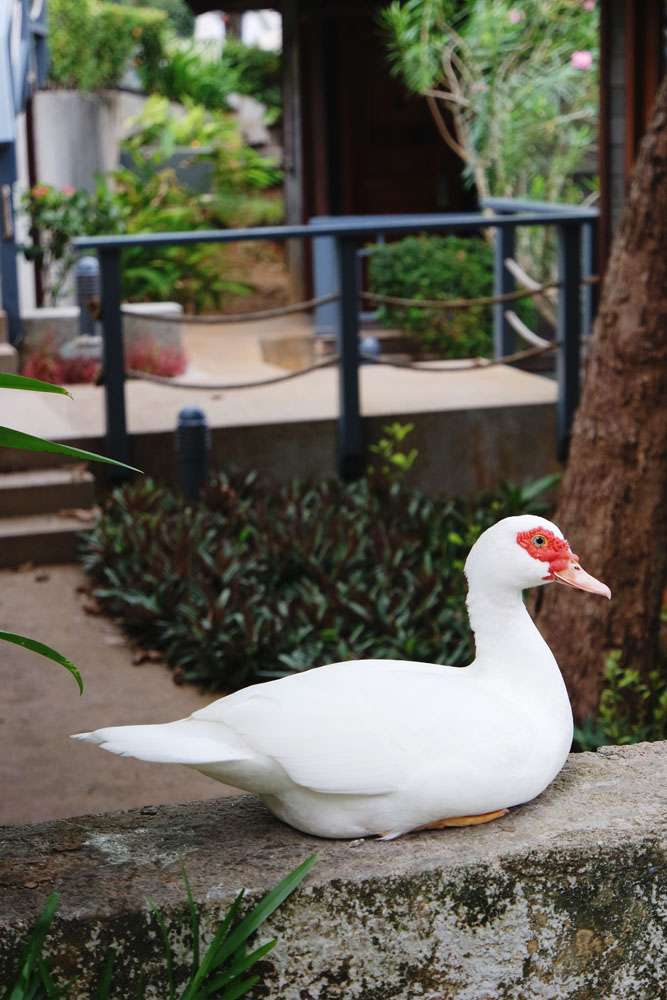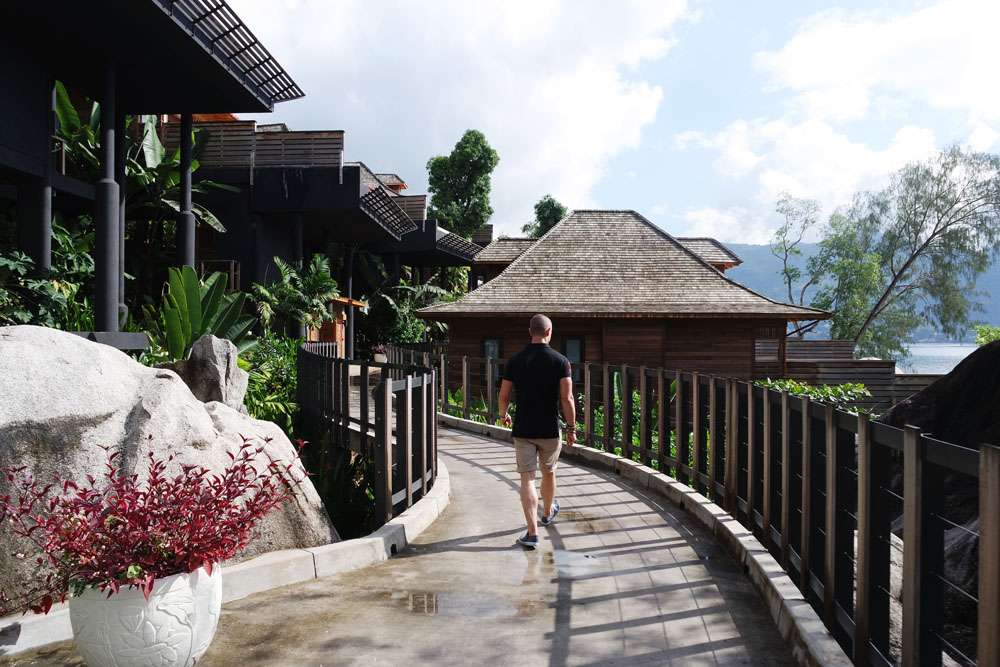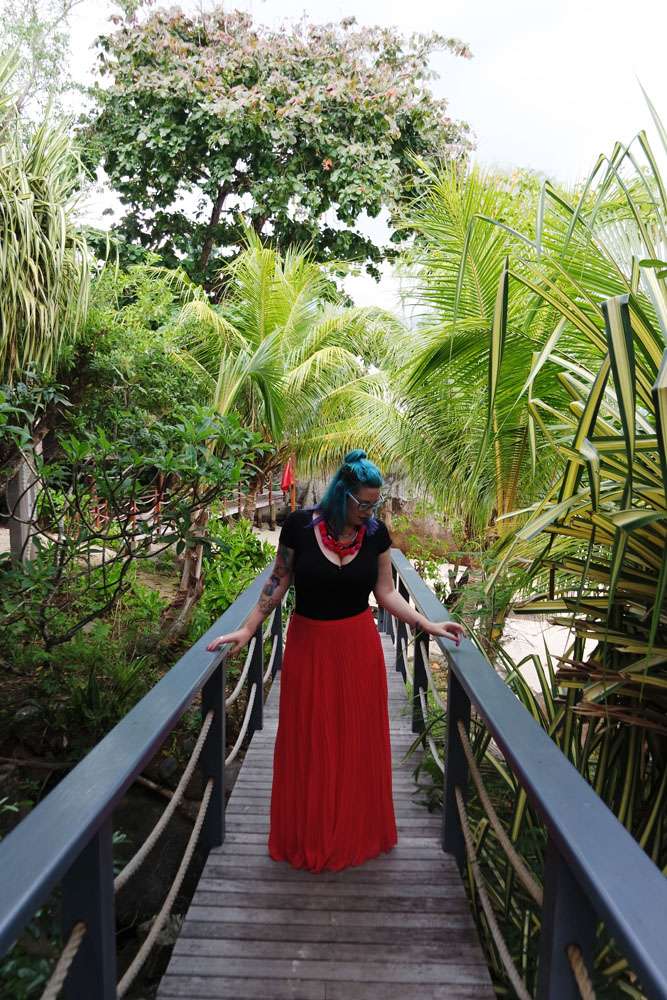 As with all the resorts we stayed at, the food was fantastic. Northolme has three restaurant options, the Hilltop Restaurant (the breakfast and dinner buffet), the Oceanview bar and Les Cocotiers with an à la carte menu where you can dine al fresco under the stars.
The buffet was particularly good and each night has a different menu. On the night we ate there it was a BBQ and it was pretty immense. Gareth ate about five Wagyu beef burgers!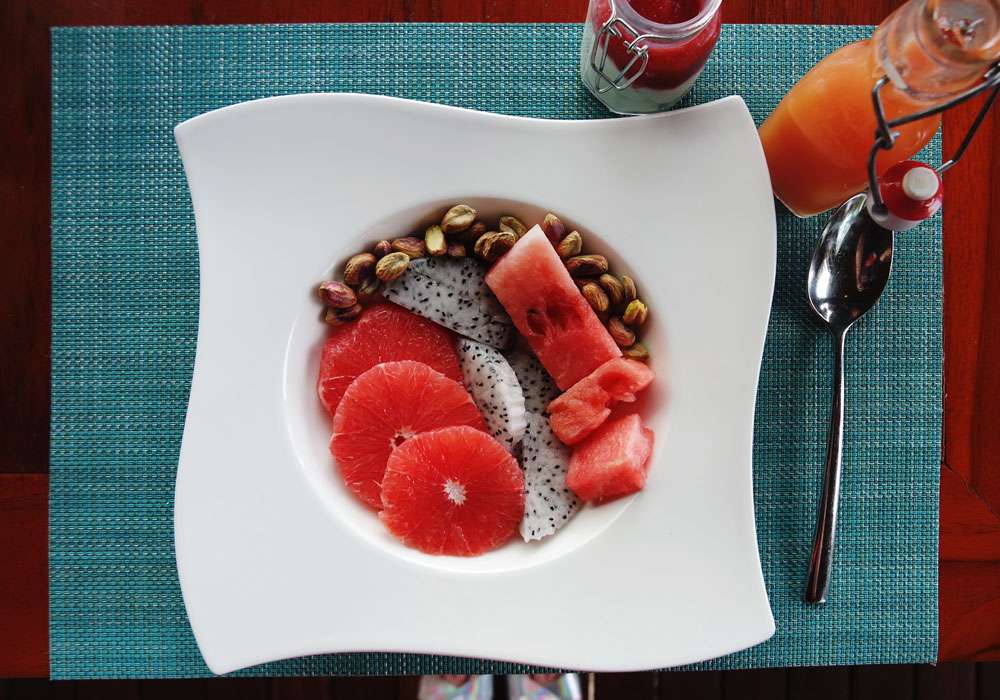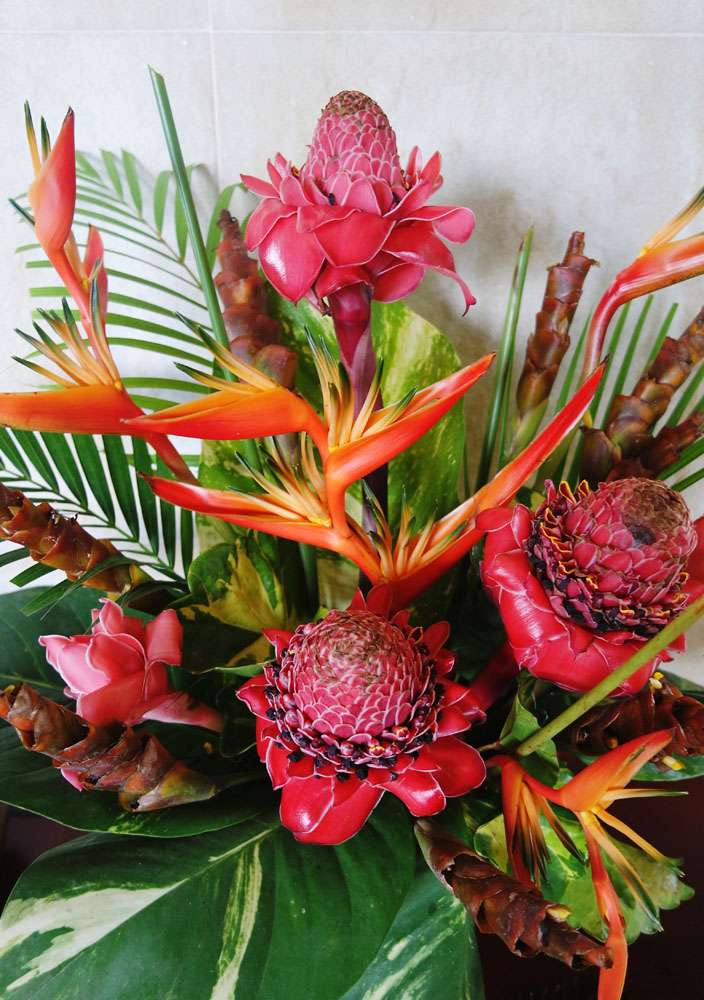 We loved the bar. There was a pool table (which we commandeered for most evenings!) and the staff were very friendly and the drinks menu extensive. On our first night there was even a local band playing. Sipping a rum-laced coconut while listening to a Creole band playing Human Nature was pretty darn awesome.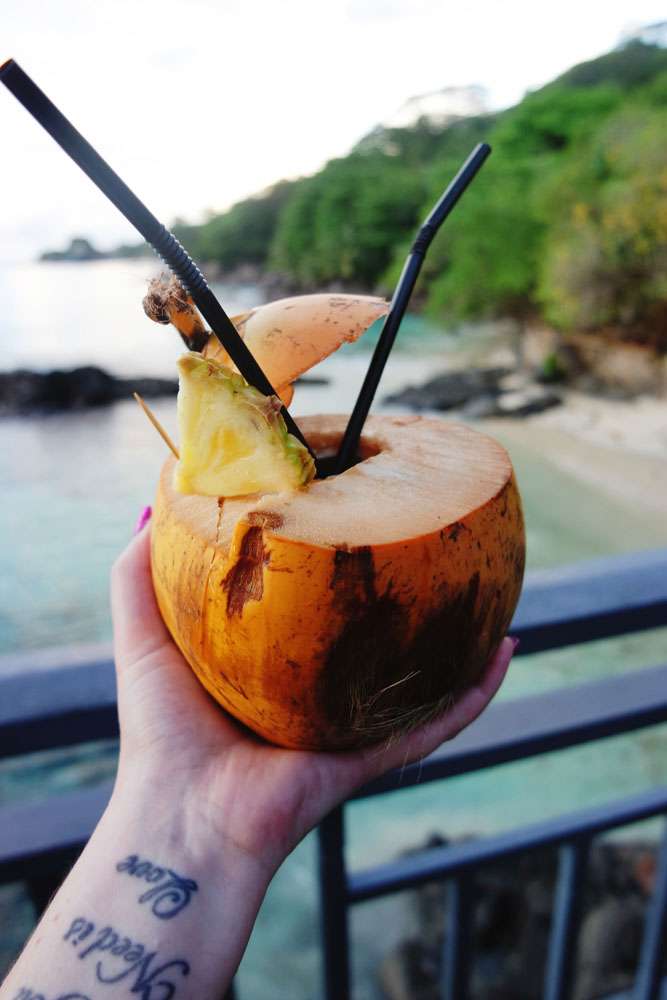 The private beach was maybe marginally less picture postcard perfect than Labriz, but it felt much more tropical and lush. There were hanging vines and lots of different varieties of trees, plants and even little animals scurrying about which made it almost felt a bit like walking through a rainforest at times.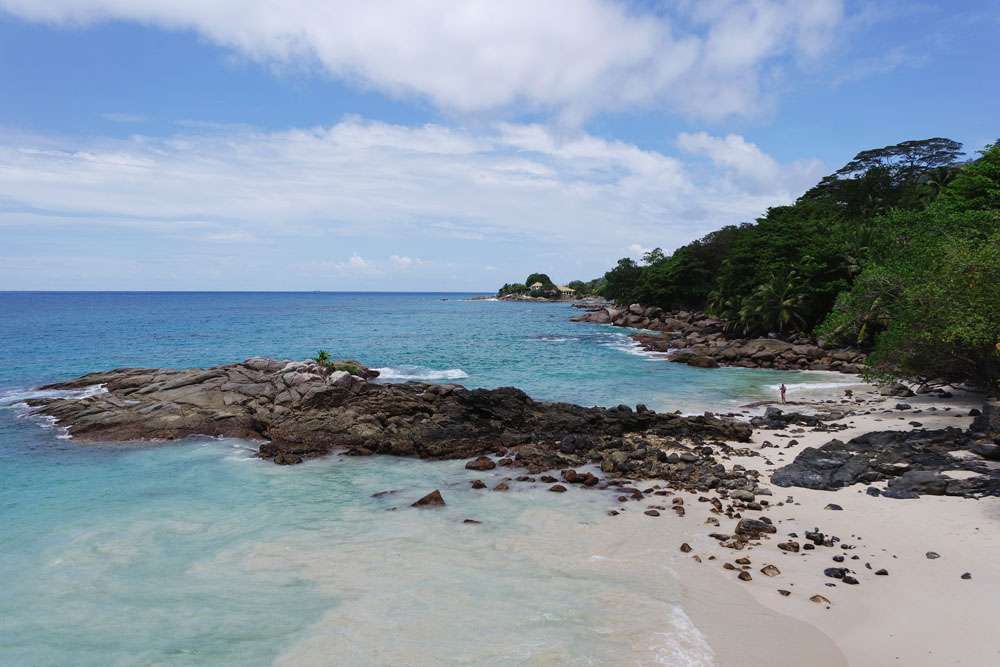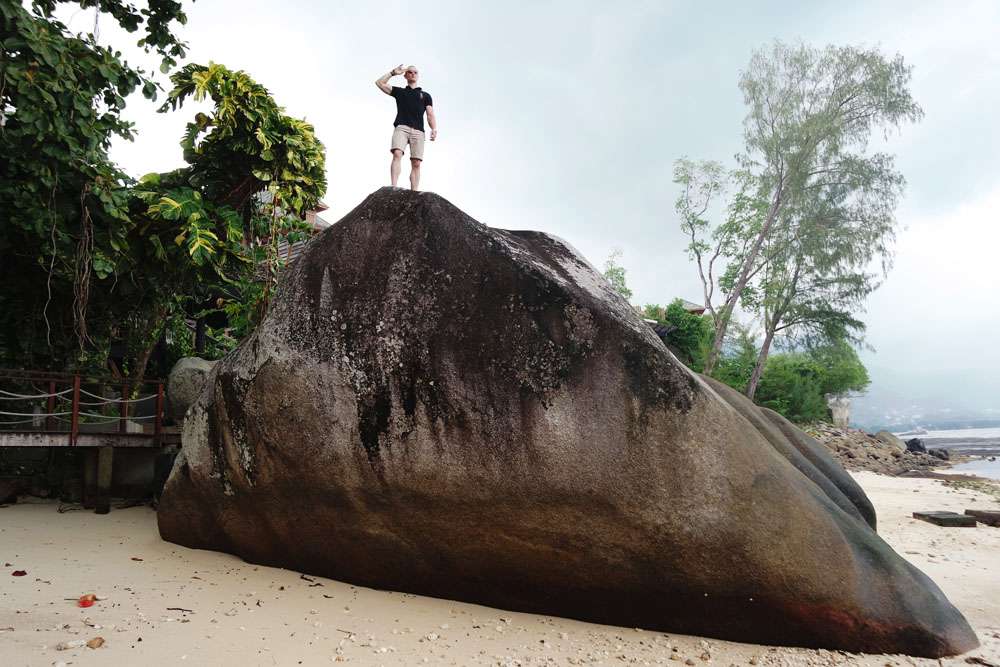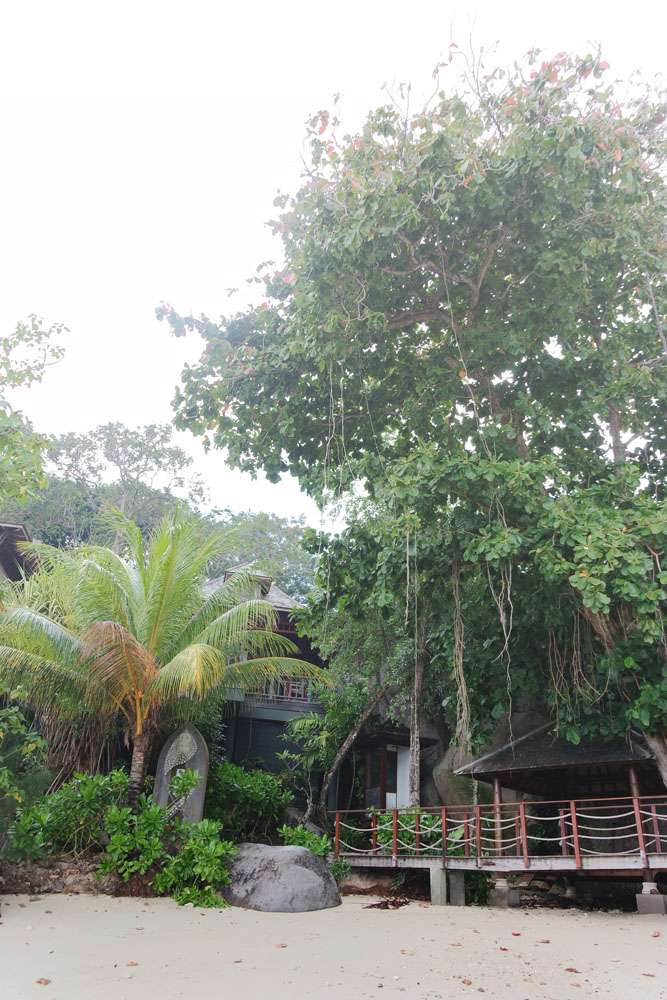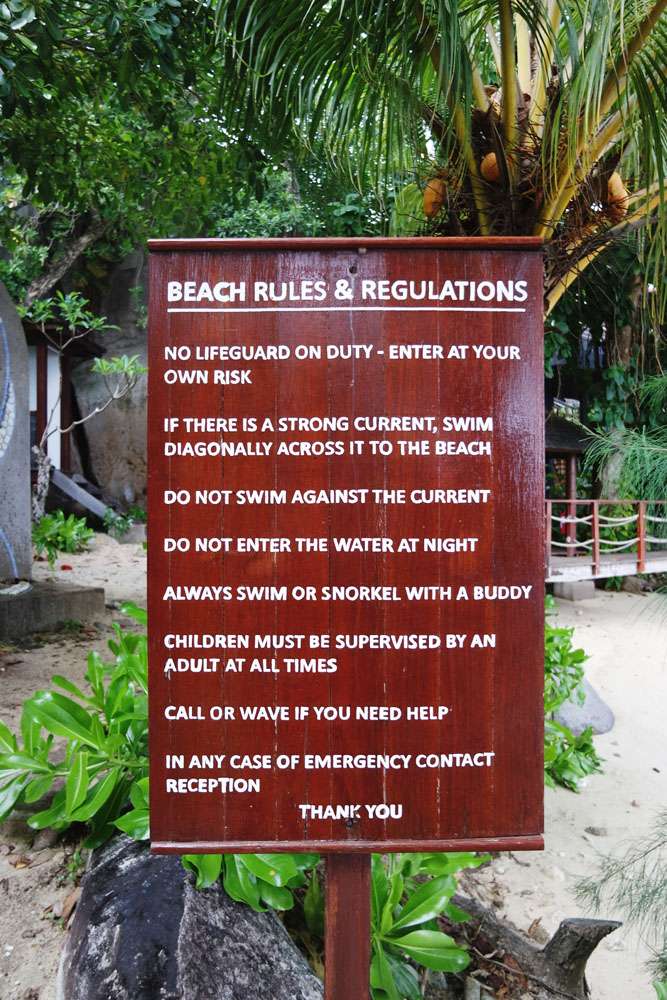 However the main thing we liked about this resort was the location. A 20 minute stroll down the coastal road in one direction was Beau Vallon Beach, one of the most popular on the whole island.
After a slightly perilous walk down the coastal road (with no pavement!) that hugs the side of the cliff, we reached the beach. There's shops, restaurants, bars and on some days a market where tourists and locals alike can buy food, drinks and trinkets.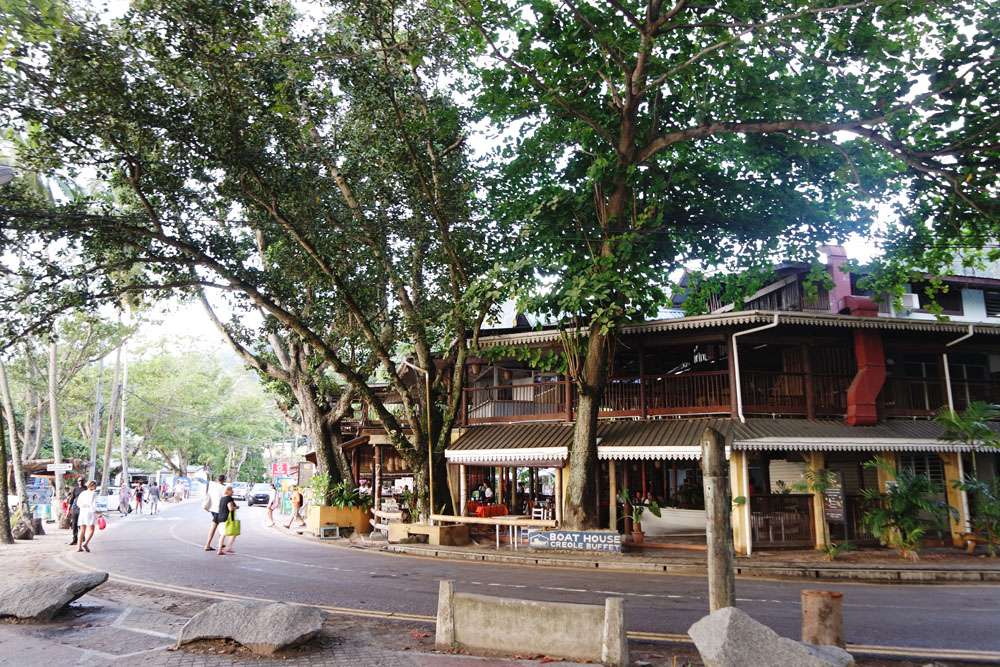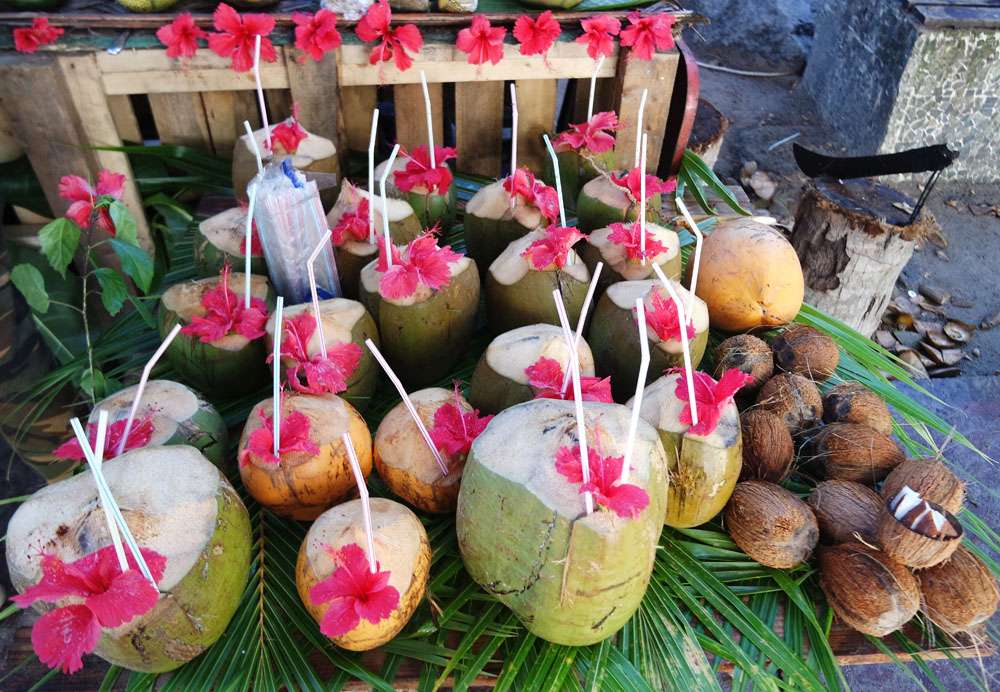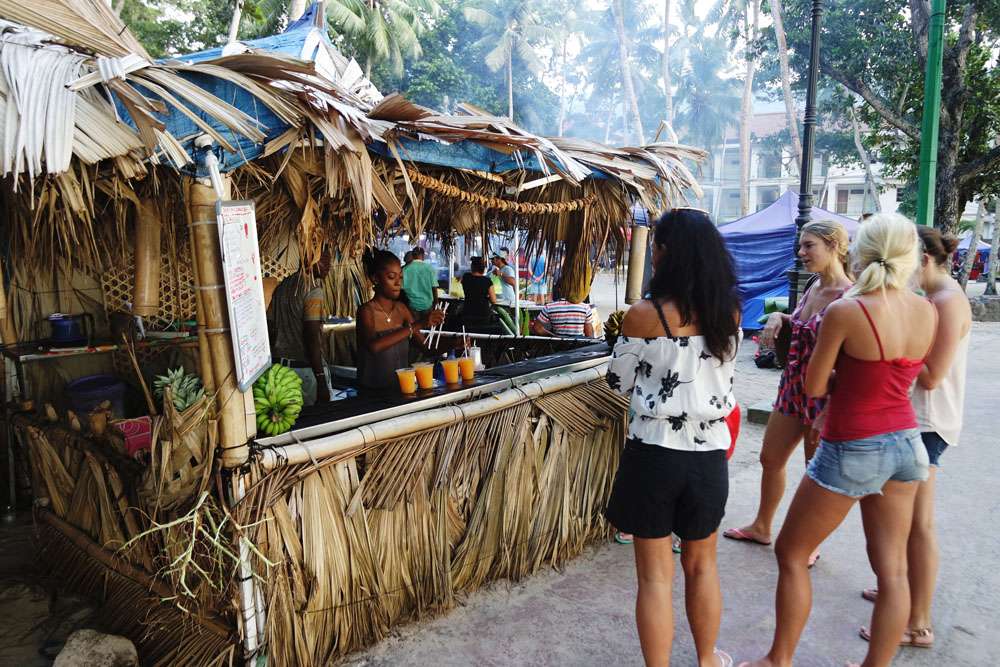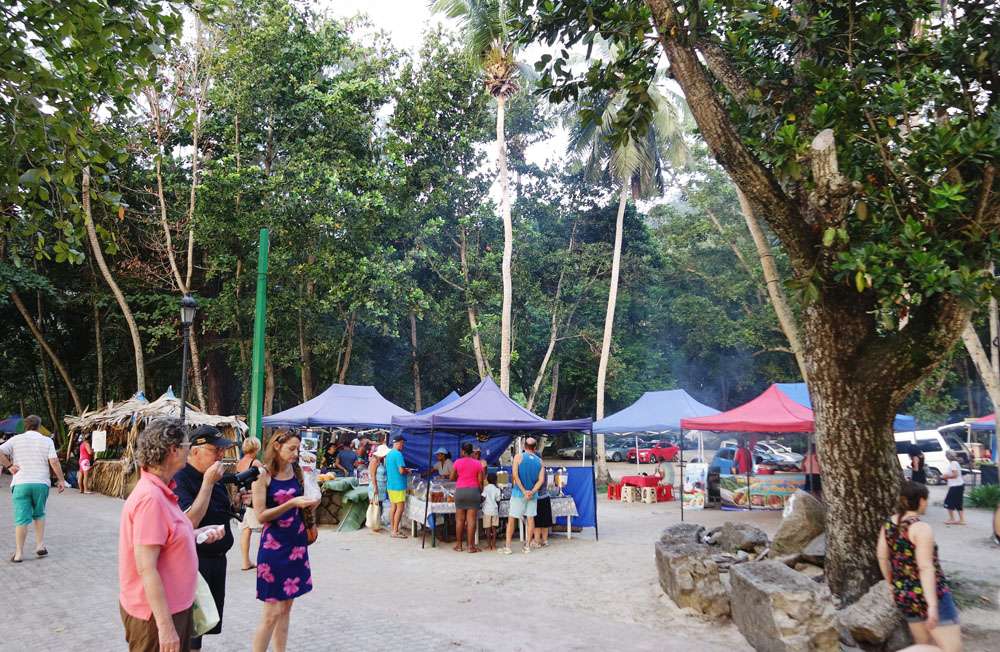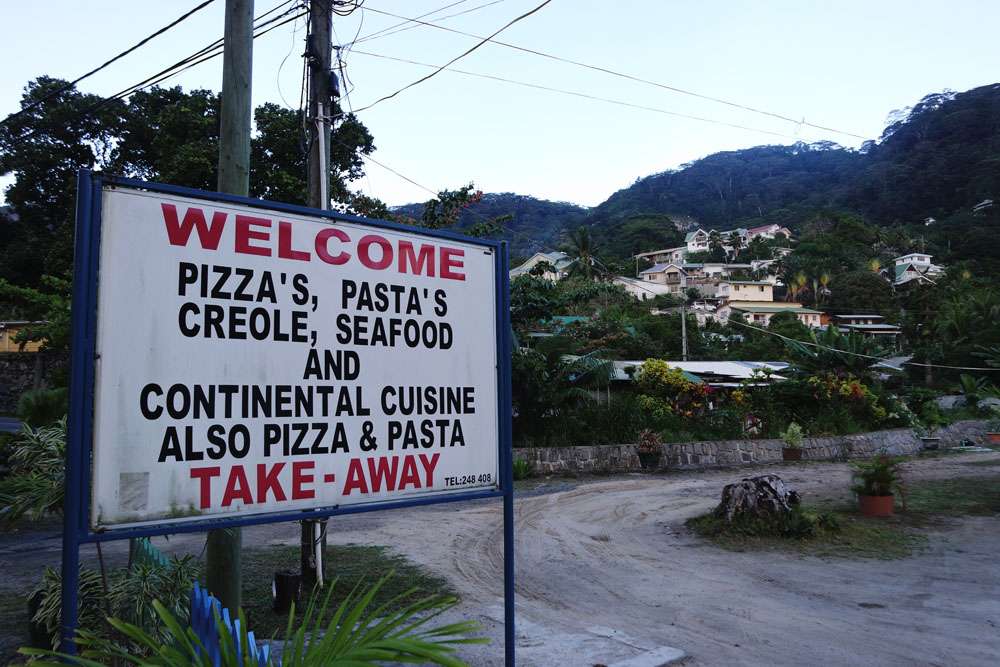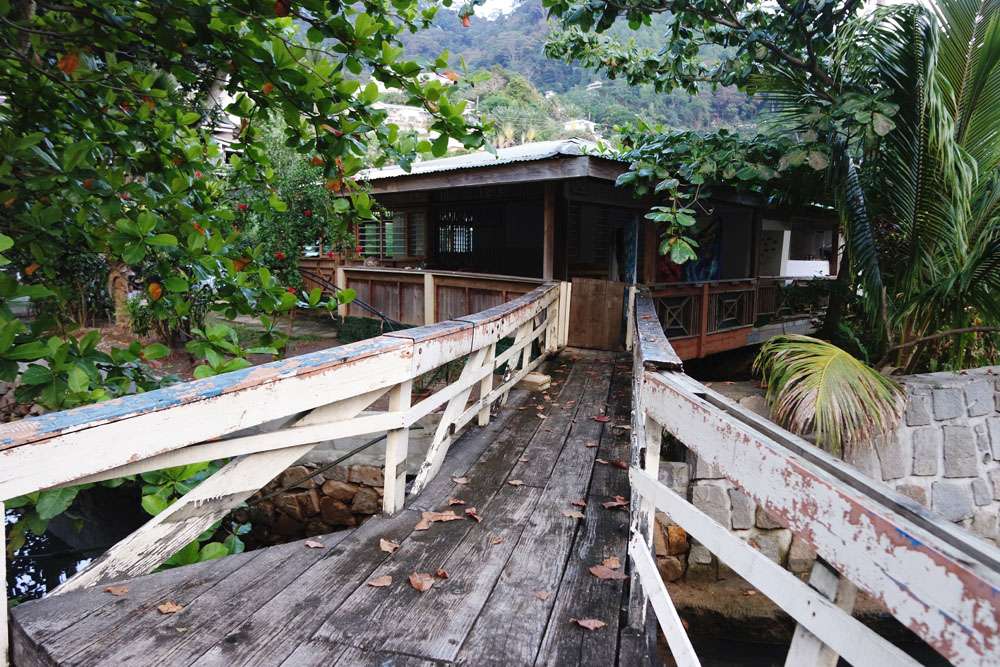 We even saw people selling their freshly caught fish on the side of the road!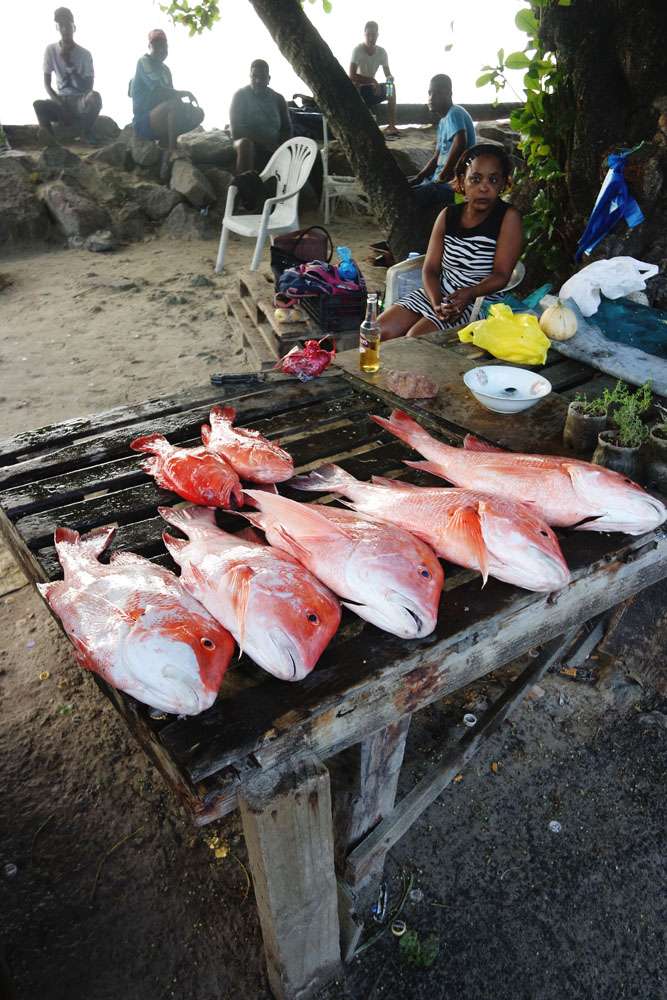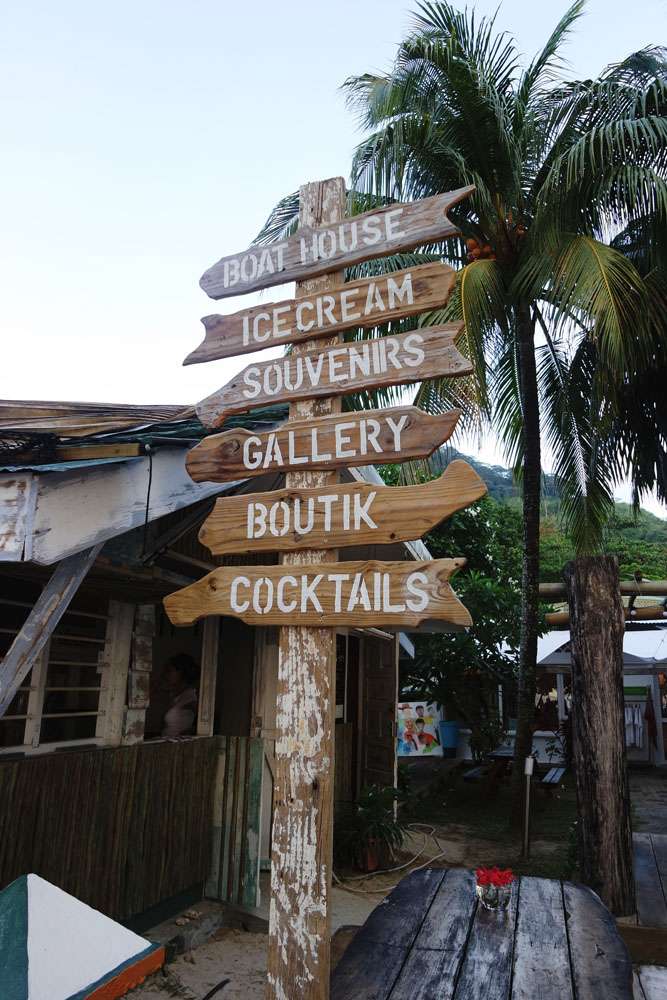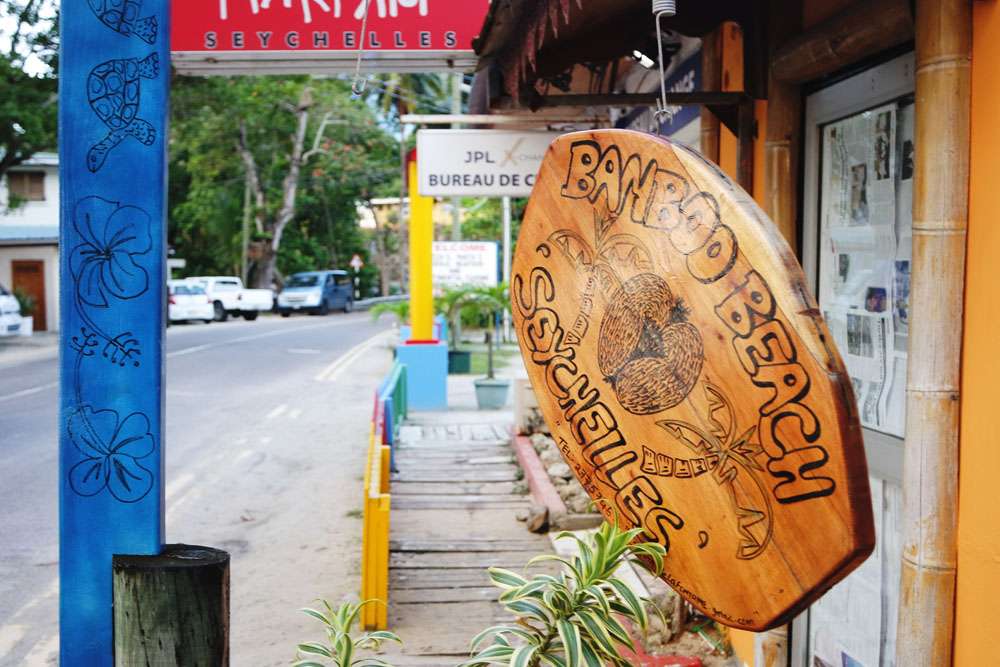 If you went the other direction from the hotel there was a really, REALLY beautiful beach which was much less busy. We built sandcastles and made friends with some crabs…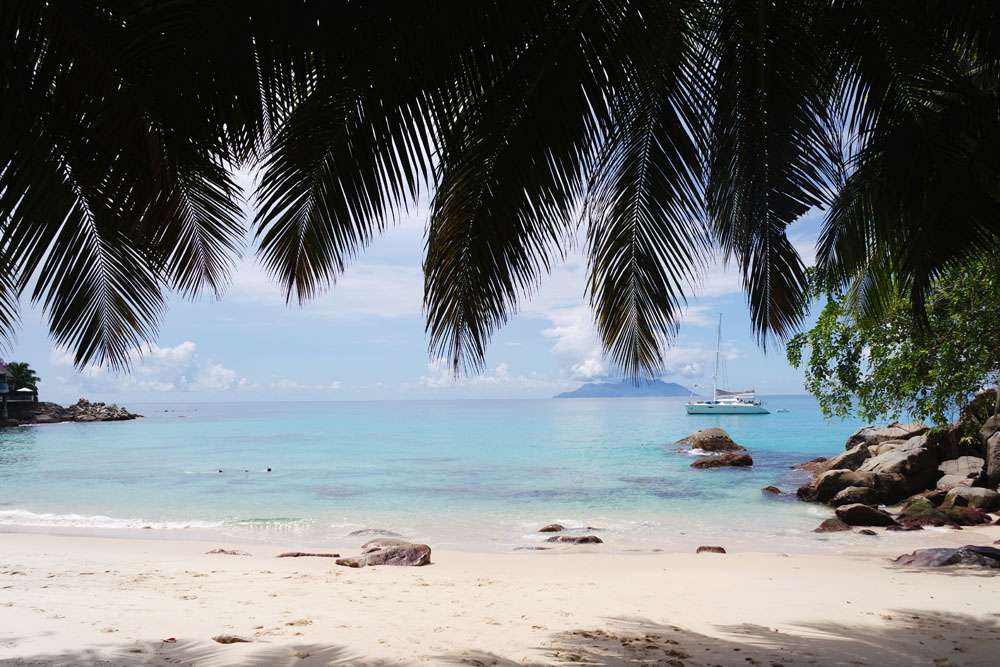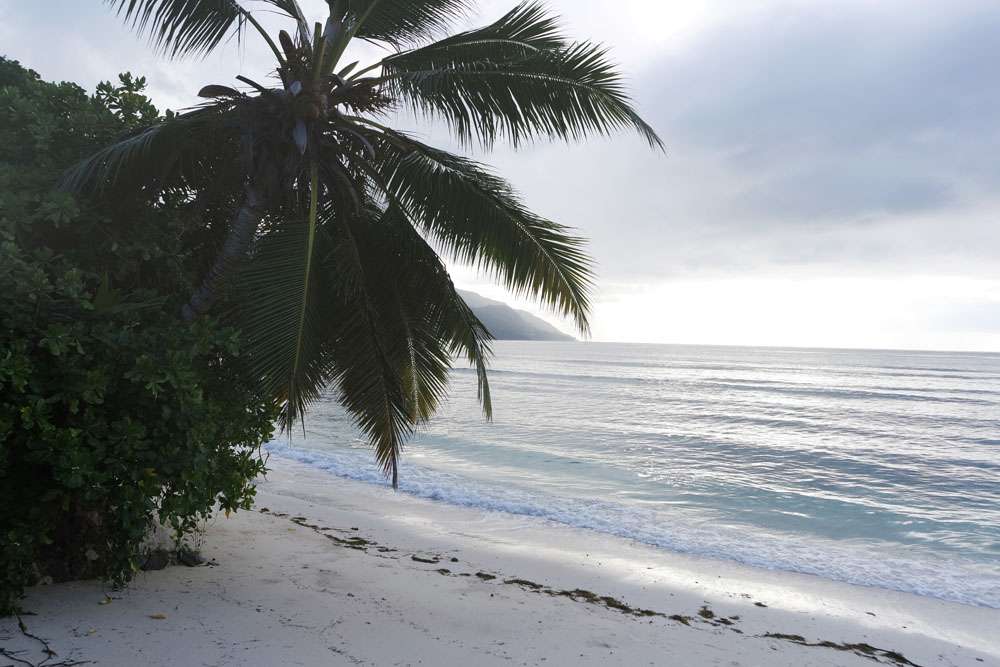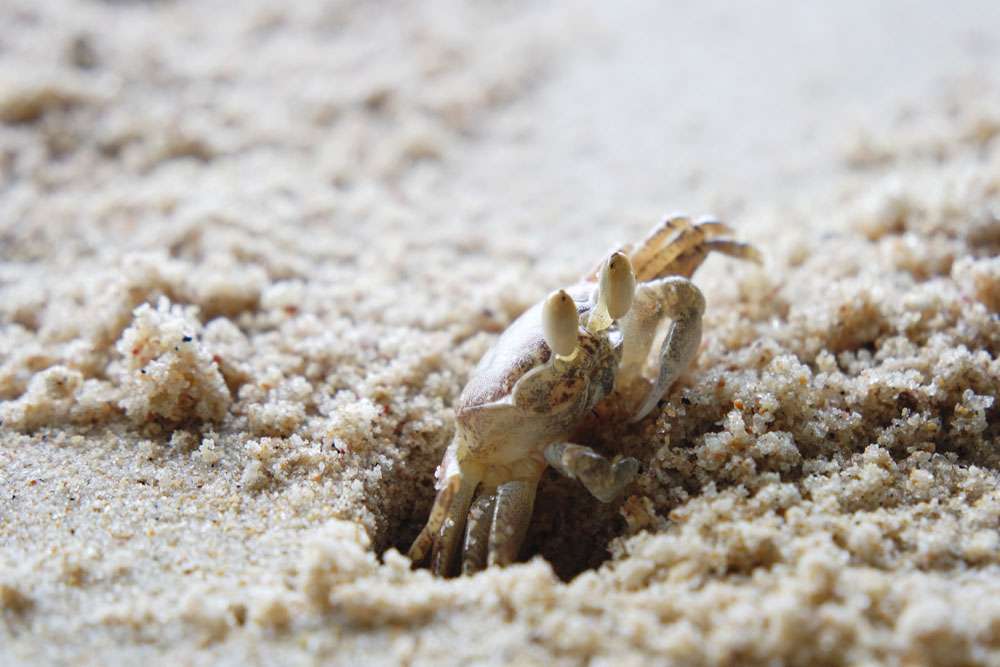 As you can probably imagine, our trip to Seychelles was such an amazing adventure, one I don't think either of us will ever forget.
If you've been feeling that green eyed monster creeping up while reading my posts then don't worry because in a couple of weeks I'll be hosting a competition for one of you to WIN YOUR HONEYMOON HERE.
Oh, you like me again now don't ya?!