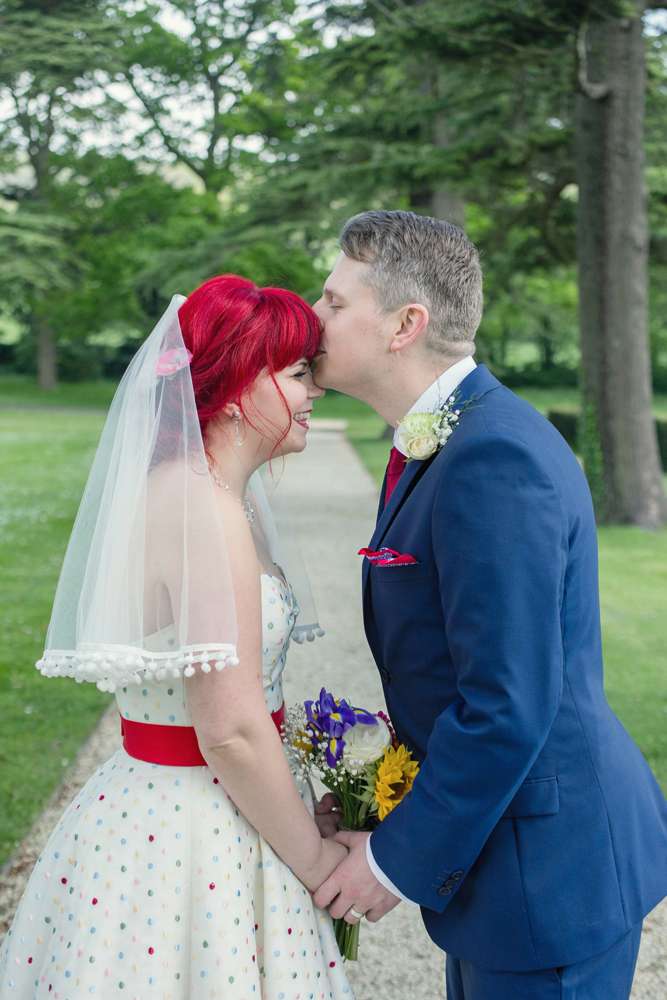 Liam and Sarah wanted a small wedding which meant they only invited their closest friends and immediate family. They had a big party at a later date for everyone else.
"We didn't want too much fuss and wanted to keep everything relaxed with lots of colour", Sarah said. "When we got engaged we immediately said we wanted a small wedding so we could celebrate with our closest family in a beautiful place. We decided just to go for it so we booked the venue in February and got married in May! It was quite a quick turn around but we wouldn't do it any differently."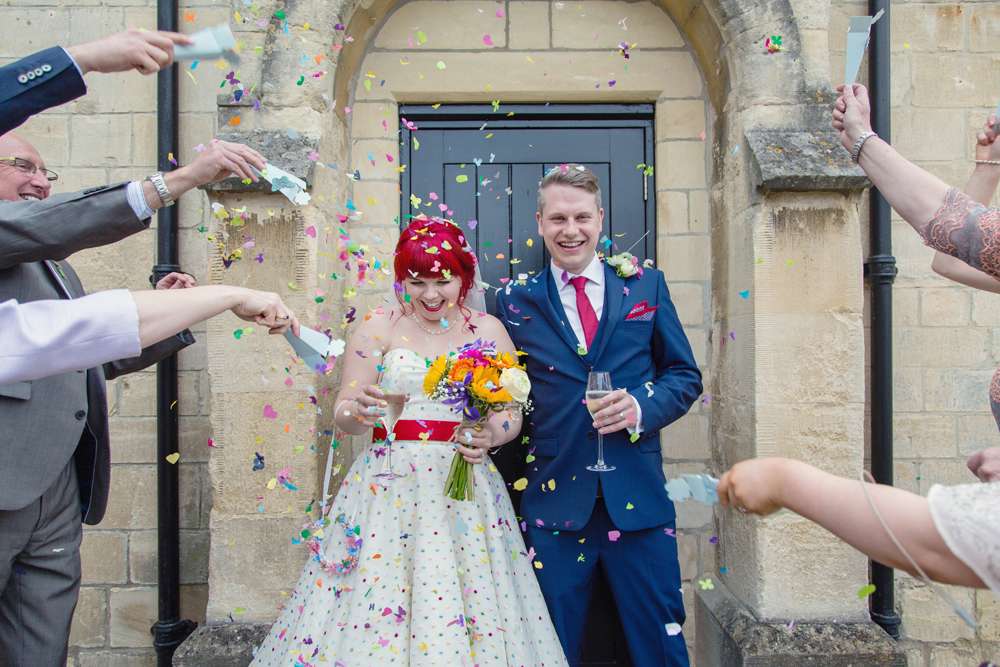 The bride made the cake and made the bouquets herself. " I picked bunches of flowers I liked from supermarkets and then arranged them together and tied them with brown string to give them a soft rustic feel. The table flowers were provided by Donna Beaver Flower Studio. The cake was also made by me the day before the wedding. The kitchen was covered in rainbow coloured icing and my fingers were crossed the whole drive to the venue as I was nervous the cake might get squished at every turn!"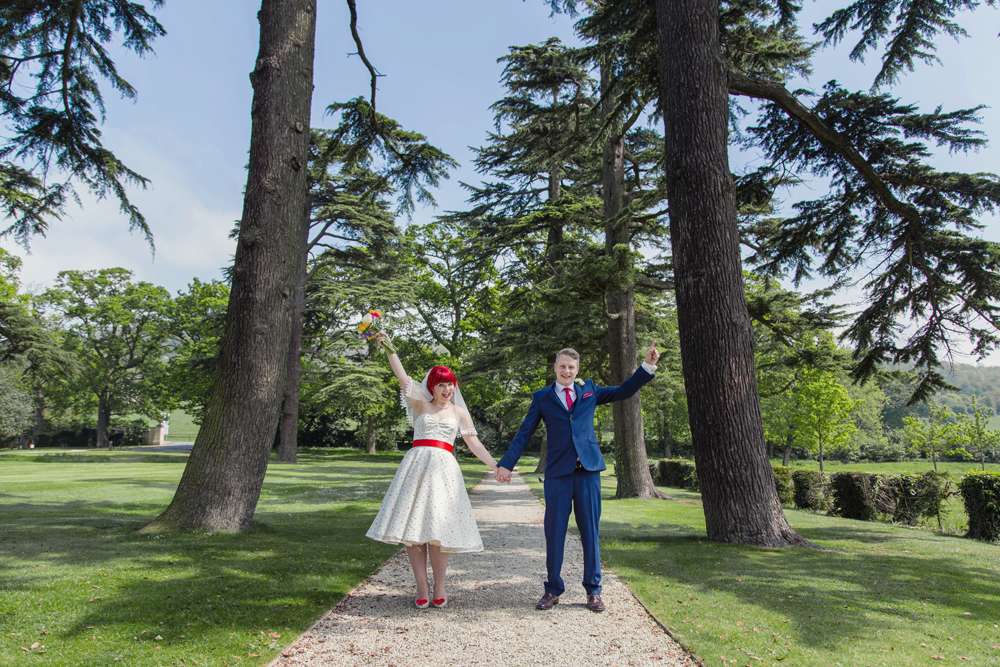 "I also hand-stitched the wedding bunting banners (Just Married and Mr and Mrs) as we wanted them to be colourful, and we thought we could use them as a prop in our photos. I also made Alice in Wonderland style invites for my bridesmaids, the confetti cones and the wedding favours on the table which were bags of everyone's favourite sweets."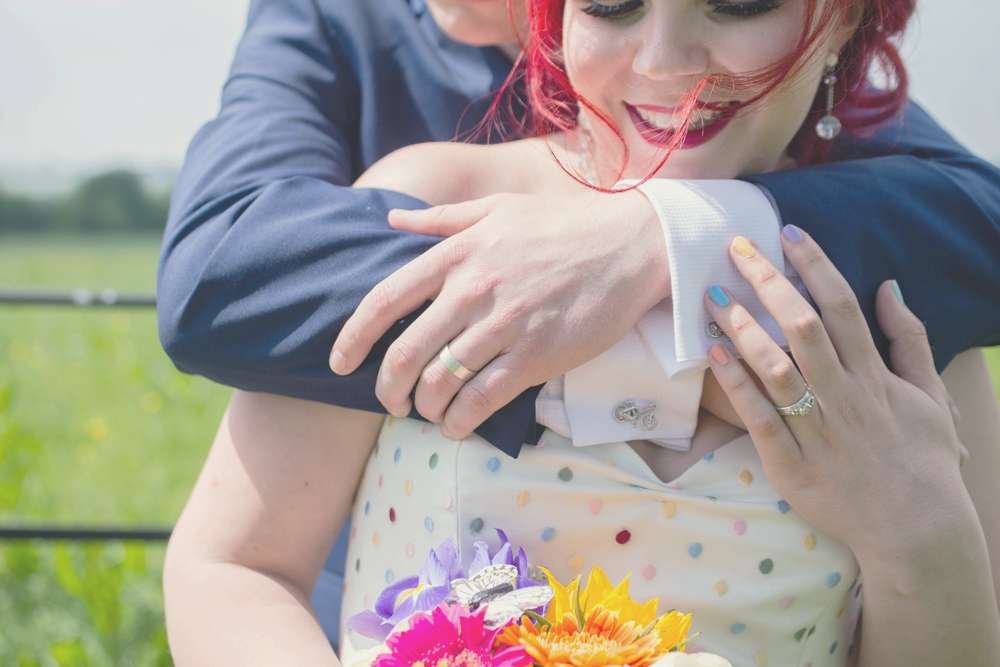 Sarah loves to be colourful so of course this has to be reflected in her outfit! Her rainbow spotted dress was Oh My Honey (she even painted her nails to match it!) and her flower crown, worn at the back of her head, and veil were from Crown and Glory.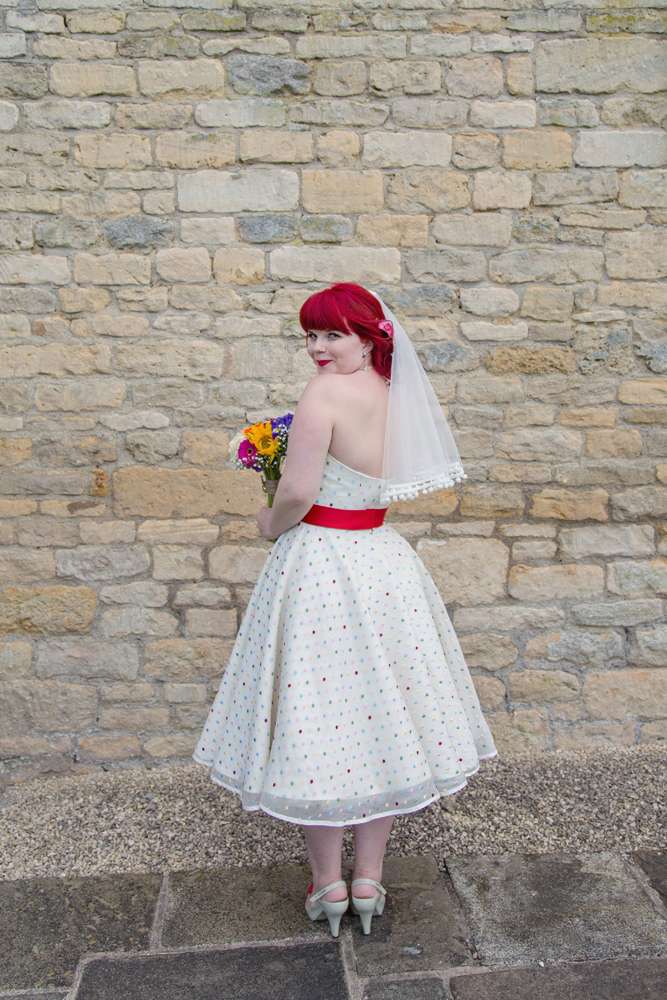 "It sounds like a cliché but my advice to other couples would be to stay true to what you both want as it is your special day", she concluded. "You can't spend all your time worrying what others will think or trying to please everyone. Make sure you both agree on everything and plan together. Its about both of you and celebrating a new adventure together!"