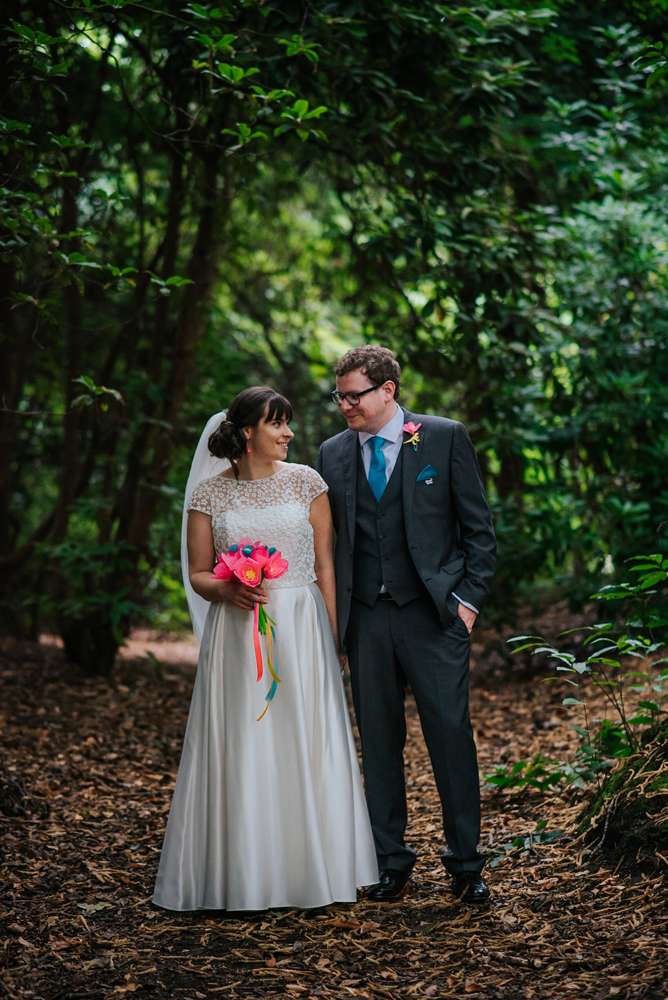 Diane and Topher wanted a wedding where they could be completely and utterly themselves. That meant being true to their own tastes and styles, but also not feeling extra pressure to have a wedding that was 'cool' just for the sake of it.
"We're not the most out there of couples but we definitely aren't a normal one either", Diane laughed. "We just wanted a beautiful wedding that included some quirky touches."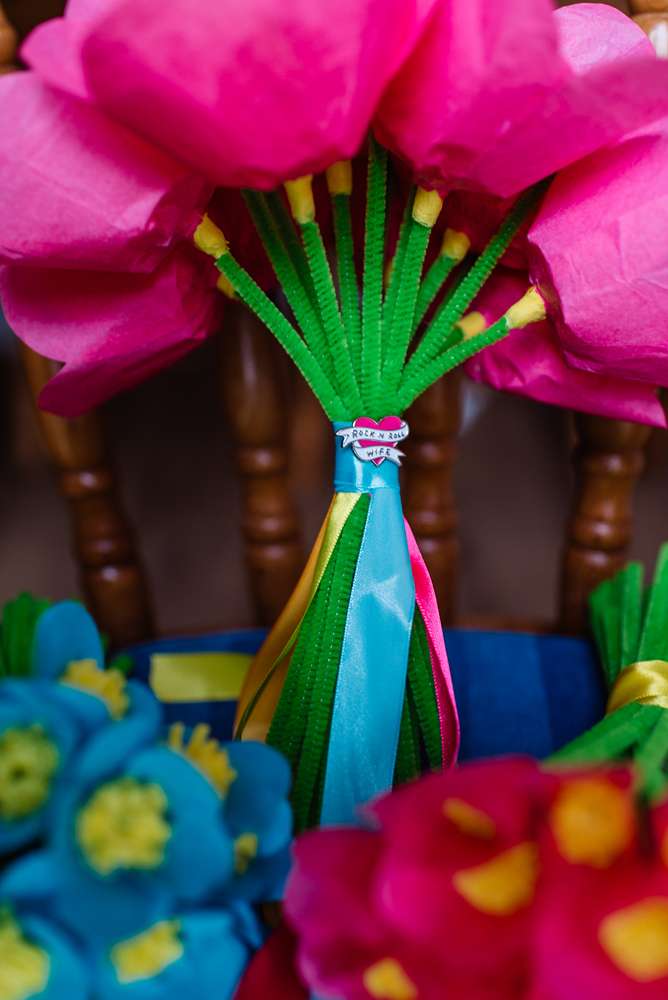 "I couldn't say it was the most unique wedding in the world – I took a lot of inspiration from different sources (including Rock n Roll Bride) but it was 'us' in every way. Every single detail was thought through and meant something."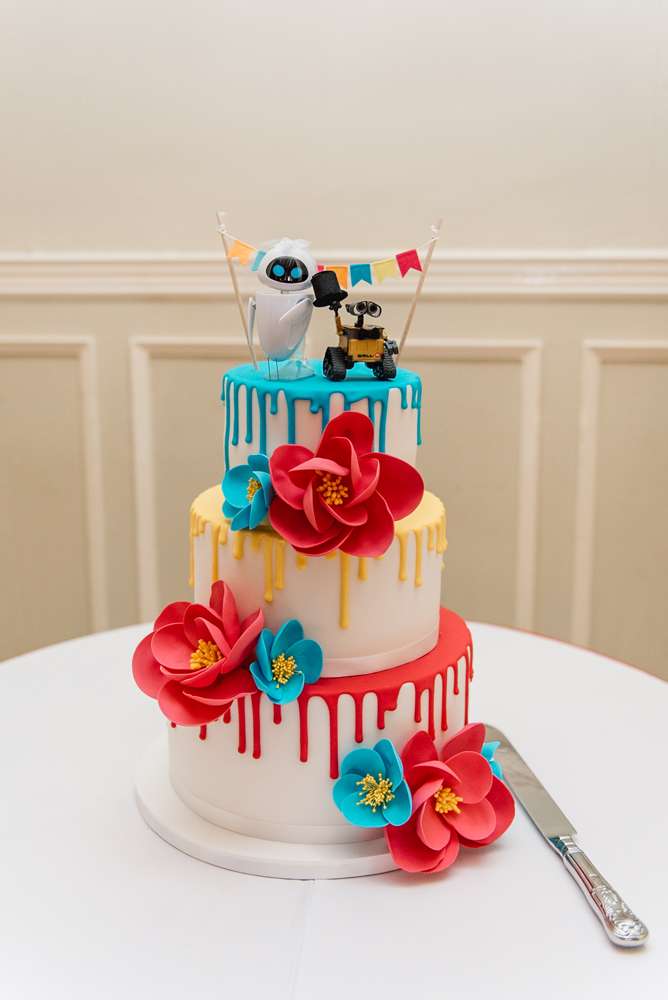 The flowers were all handmade from tissue paper and pipe cleaners by the bride with help from her bridesmaids and mum. "My mum cut out all the petals and was sending them in the post to me for weeks! We also had lots of streamers and ribbons. The paper flowers were in IKEA vases on every table along with plastic dinosaurs that we'd spray-painted for place settings. The favours were cactus biscuits that were made by Honeywell Bakes."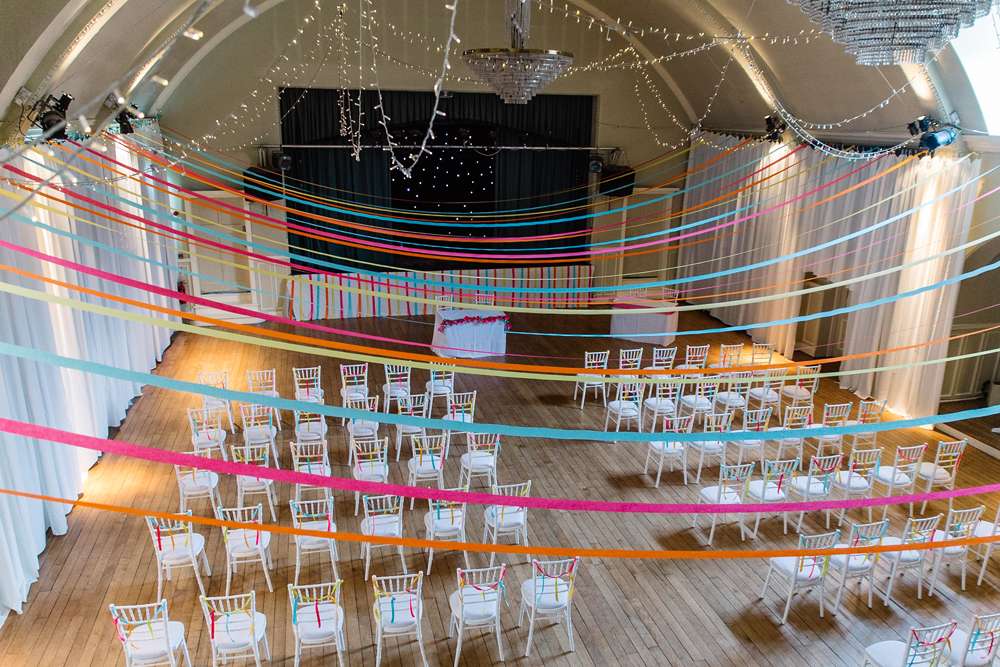 Diane wore a beautiful two-piece dress from The Case of the Curious Bride and her veil was custom made for her by Crown and Glory. On her bouquet she attached a Rock n Roll Bride x Veronica Dearly pin!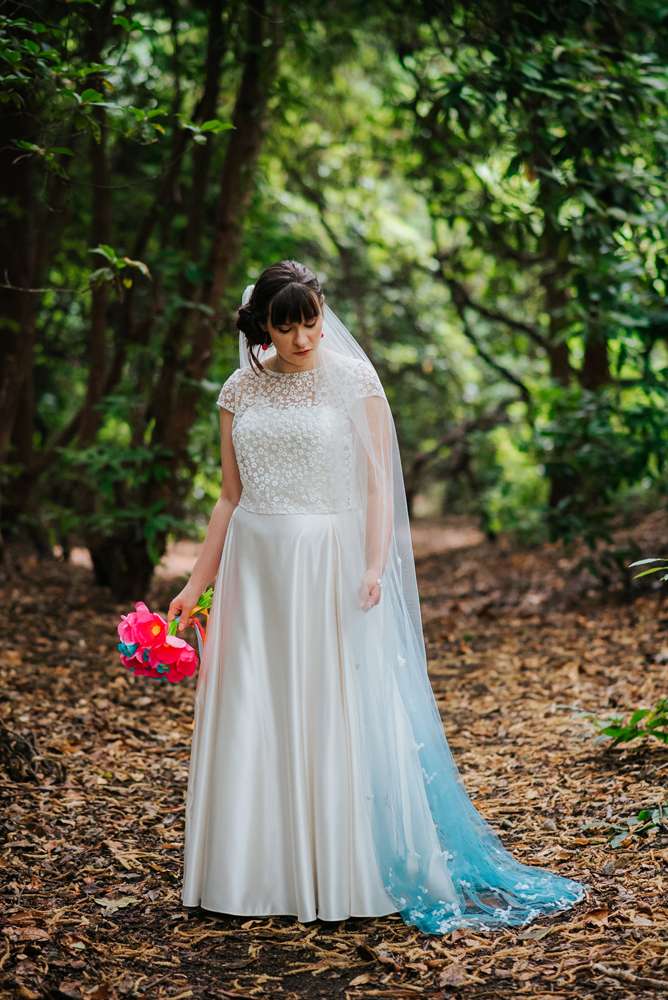 The bride is half Arab, so she wanted to make sure they incorporated some of that heritage into the celebrations too. "I was so happy that pretty much my entire family came over from Jordan for the wedding", she said. "We wanted to incorporate a few Arab touches into the day so we served baklava and other Arabic sweets in the evening, had our names in Arabic on stickers that we put on the favours and finally we started the dancing in the evening with Arabic music."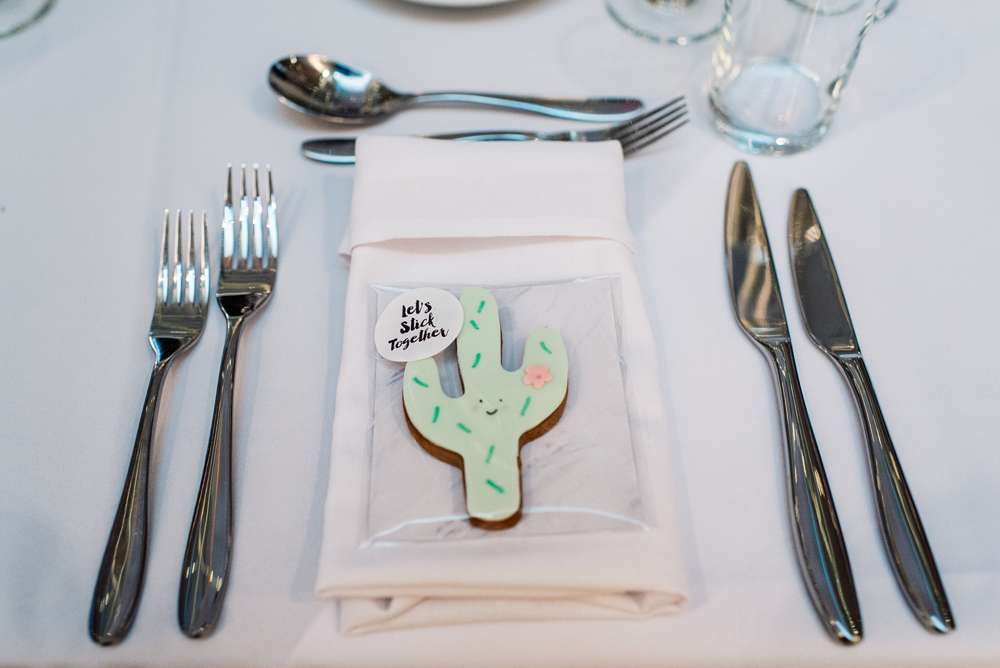 "I was questioned about that last decision but ultimately it paid off – after the first dance, the Arabic music kicked in and my whole family got up and danced as well as a few of our English guests. As the music transitioned into English, the dance floor stayed full and we barely saw it empty the whole evening."