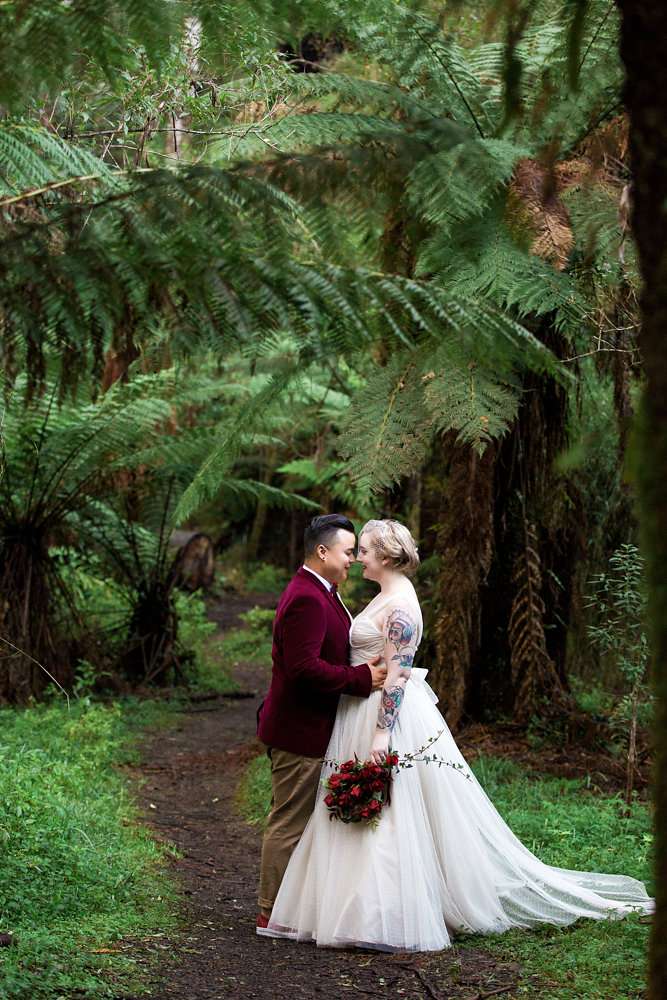 Annarose and Benji met when they were both dating other people (she was with his housemate!) However when those relationships ended they remained friends and got together soon after, one New Year's Eve.
They wanted their wedding to have a slight punk vibe, but also to feel retro. "I have always been a fan of vintage fashion and style", the bride said. "We really wanted to mix that with Benji's deep musical roots. It really was a mixture of both of our personalities. We also wanted the wedding to feel timeless."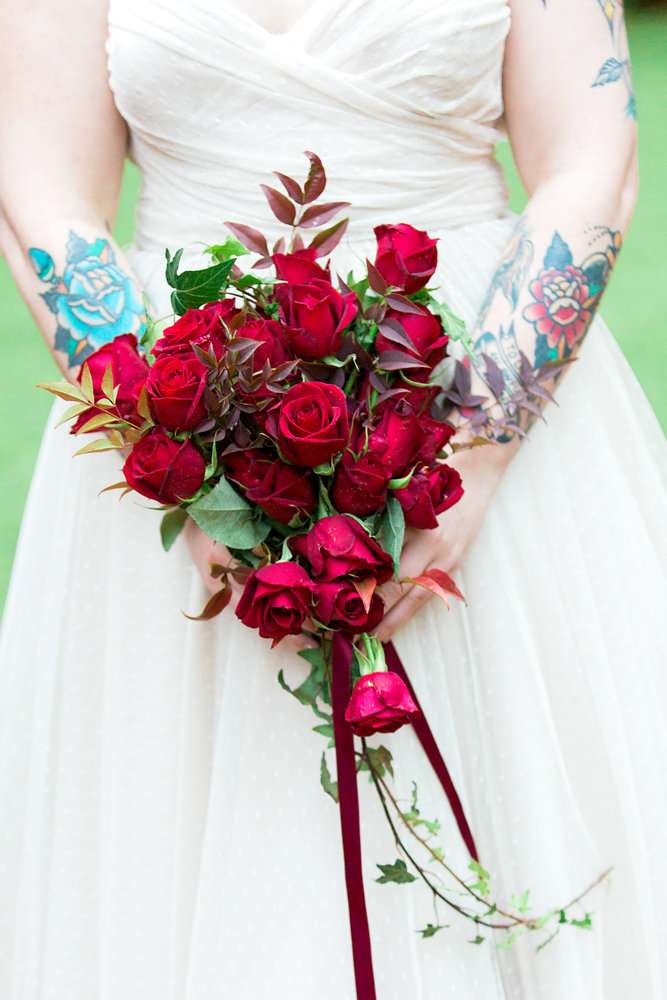 "The wedding was pure happiness. There was nothing solemn or serious, it was all lighthearted and fun. It was just like a giant party with all our friends! One of the things that made it special was that we did a lot ourselves including my dress, the flowers, the music, the decor and the invitations.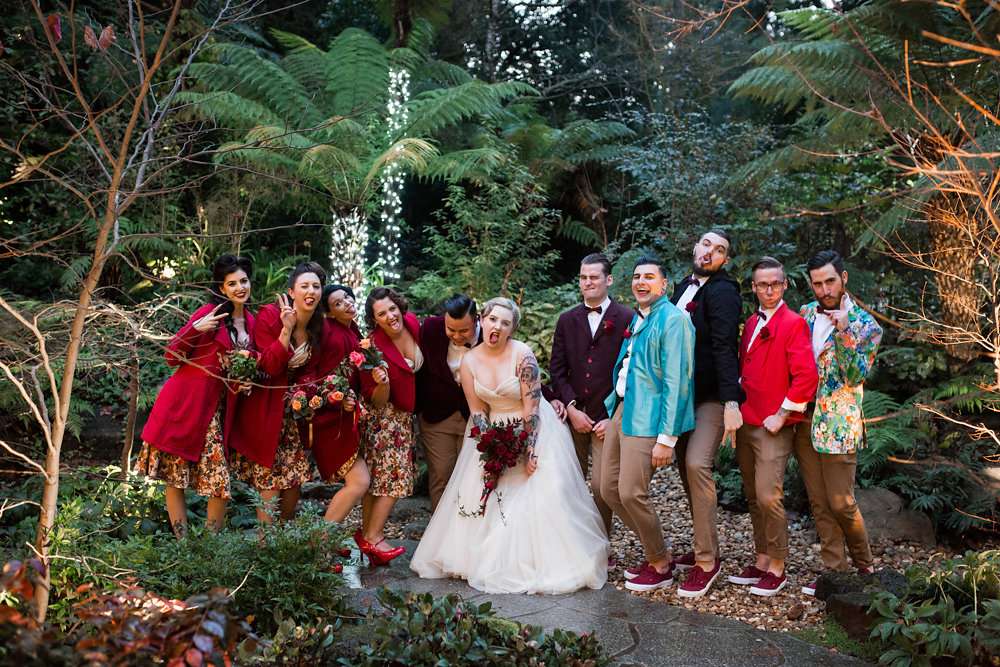 The bride's mother made her dress and the bridesmaid were in dresses by Lindybop. "My mum signed on to make my dress and design and assemble the flowers. She was a saint! I could not have asked for a more perfect dress. The fabric itself was expensive but the final dress was a fraction of the cost of a shop bought one."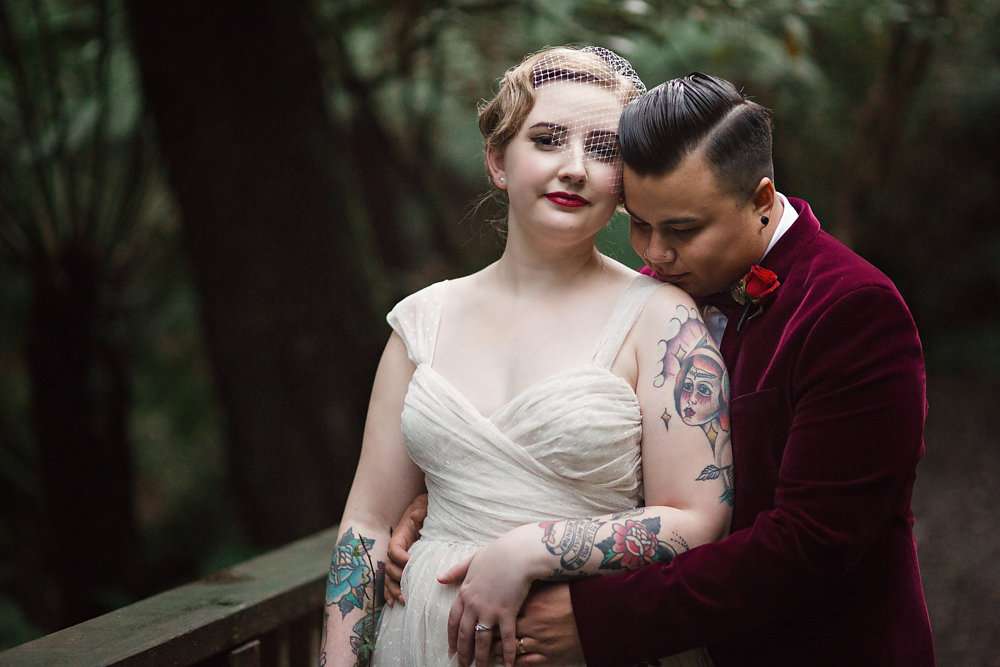 "The best thing about our wedding was spending time with our nearest and dearest. I also loved the planning and making creative decisions."