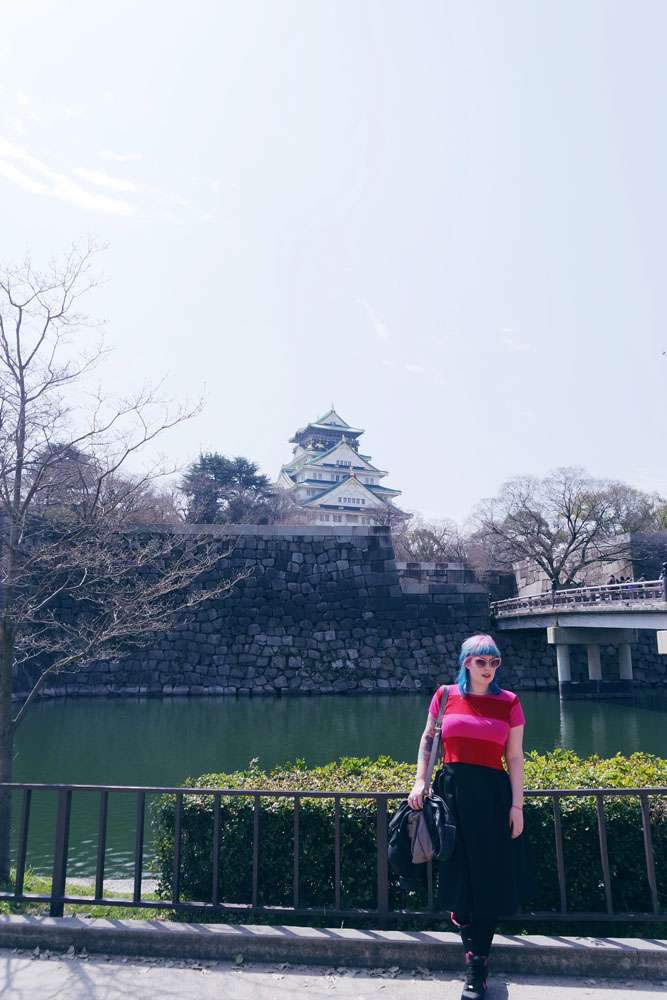 One of the things I was most looking forward to on our recent trip to Japan was that we were going to take the Shinkansen (bullet train) to a few different cities. The transport in Japan is so fast and reliable and it really wasn't as scary as I thought it would be. (I wrote about our itinerary and all the ins and outs of getting the bullet train in my Japan 101 article.)
After Tokyo, the next city on our tour was Kyoto which is less than a three hour journey away. We opted to spend five nights, and although it was beautiful and peaceful, any longer and I think we would have struggled to fill our time. I must prefer to be busy and occupied when I travel. I'm terrible, I know, I literally do not know how to switch off!
There are way more people in traditional clothing in Kyoto which was so cool to see. These colours!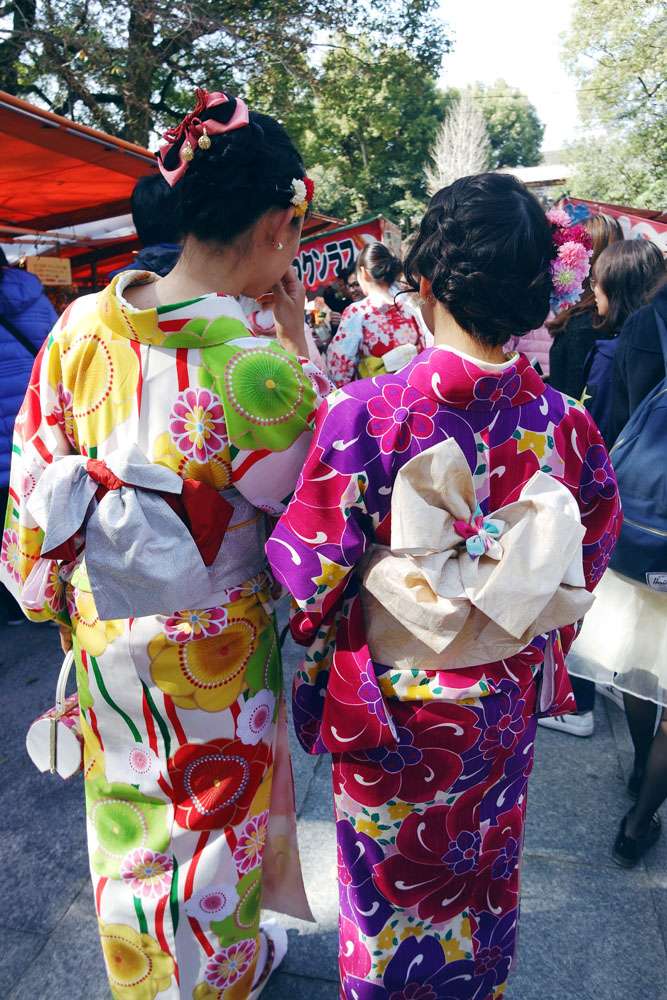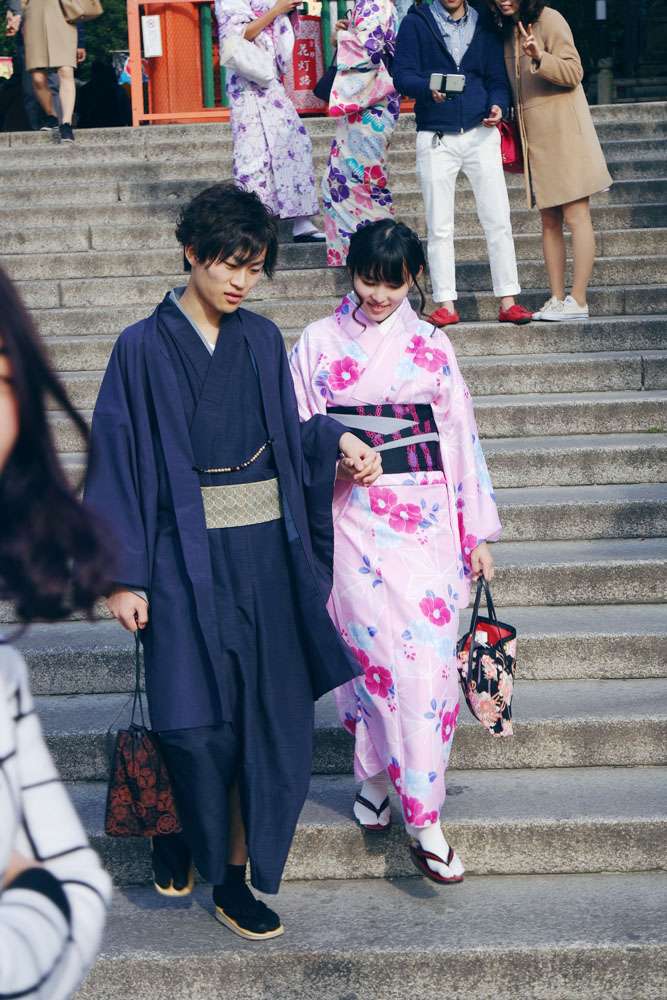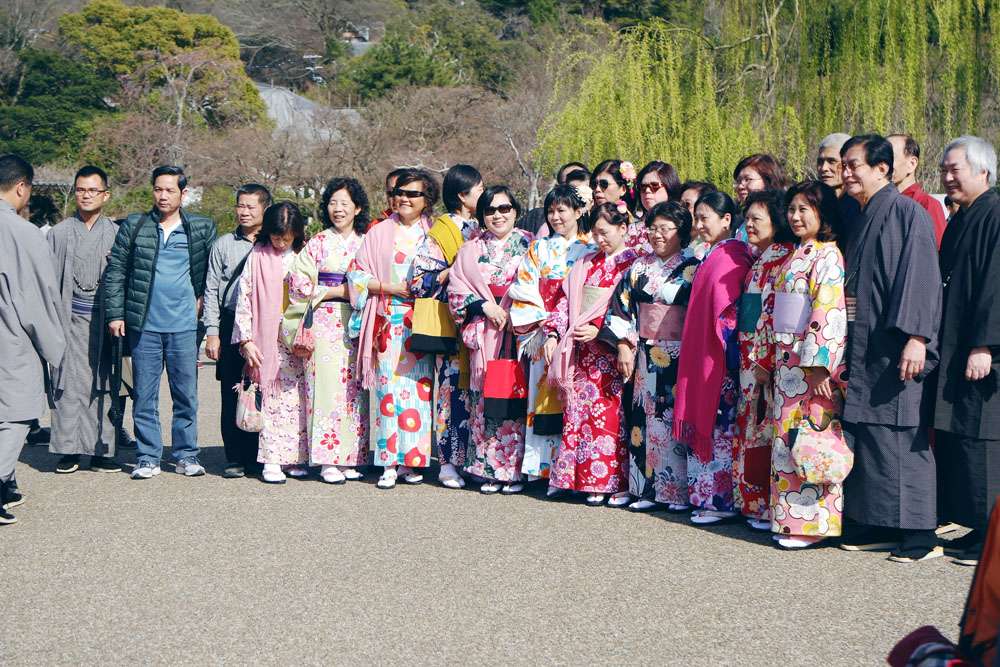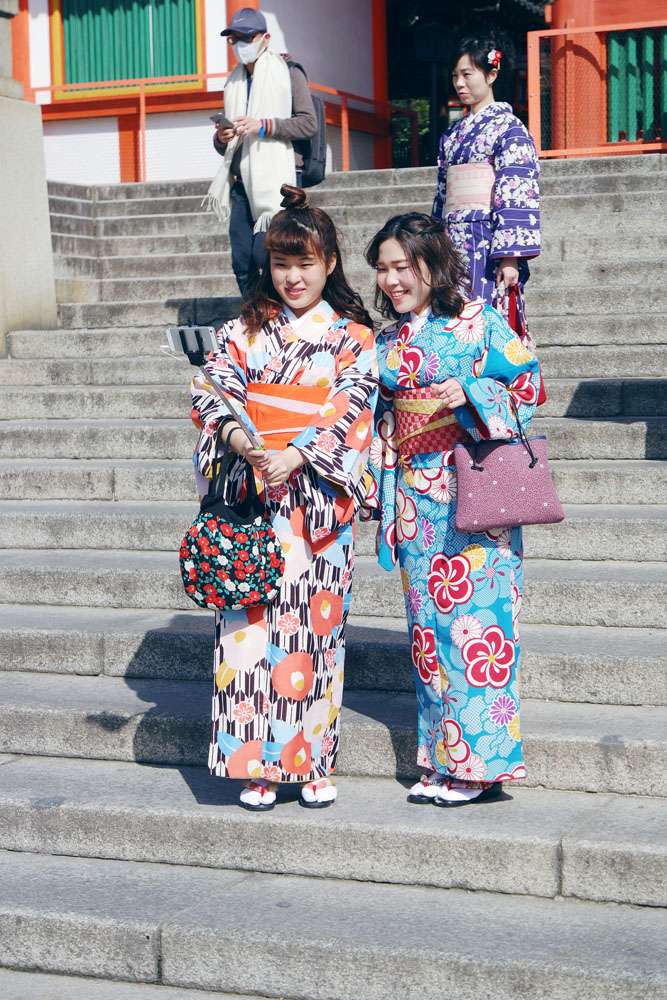 If you enjoy history, castles, palaces, gardens and museums, you're going to LOVE it in Kyoto.
Castles and shrines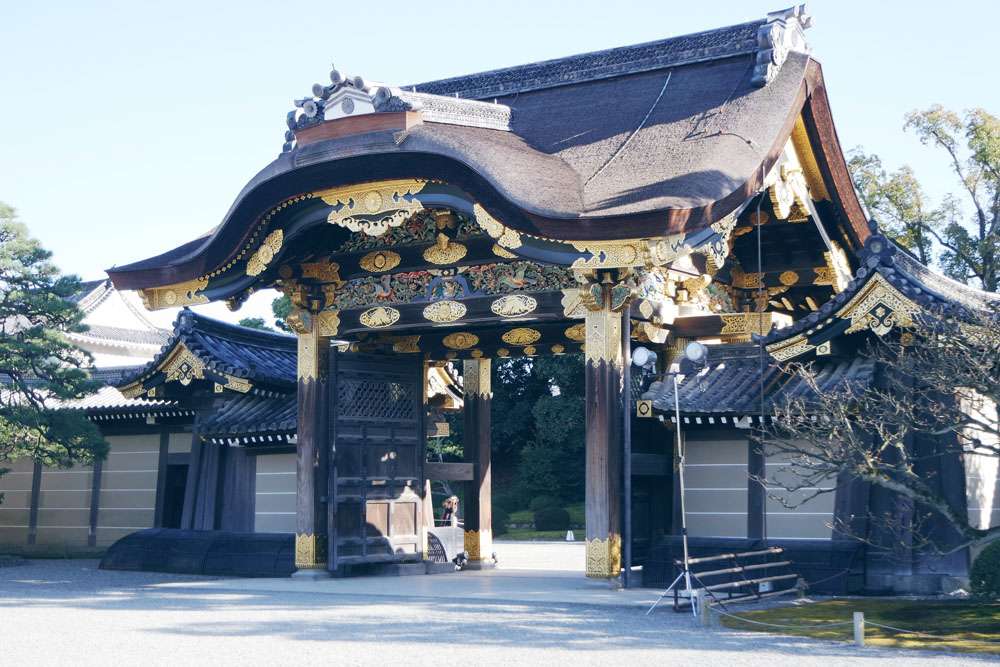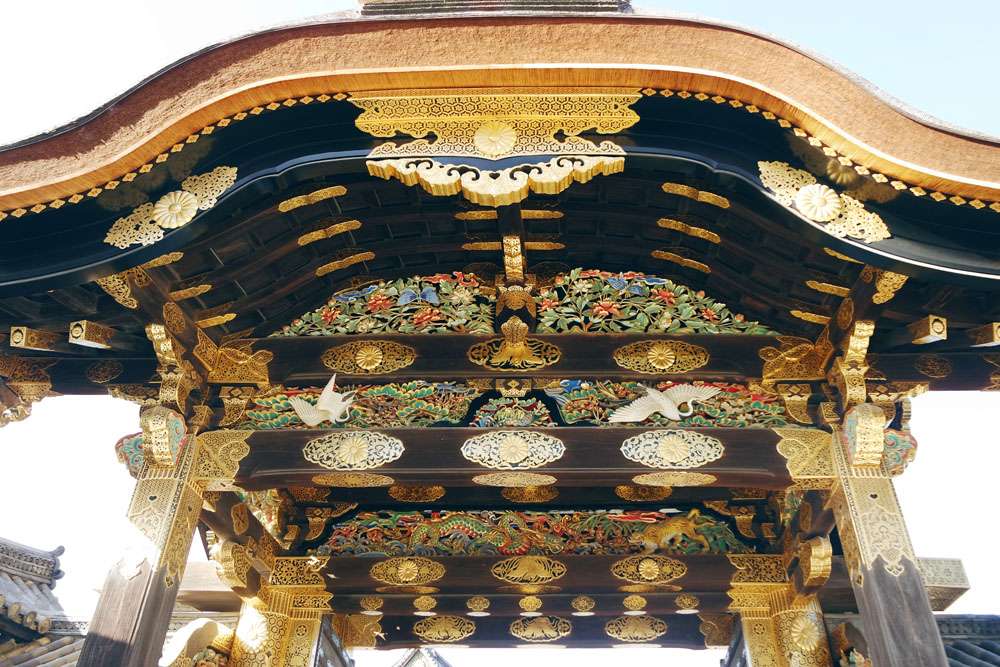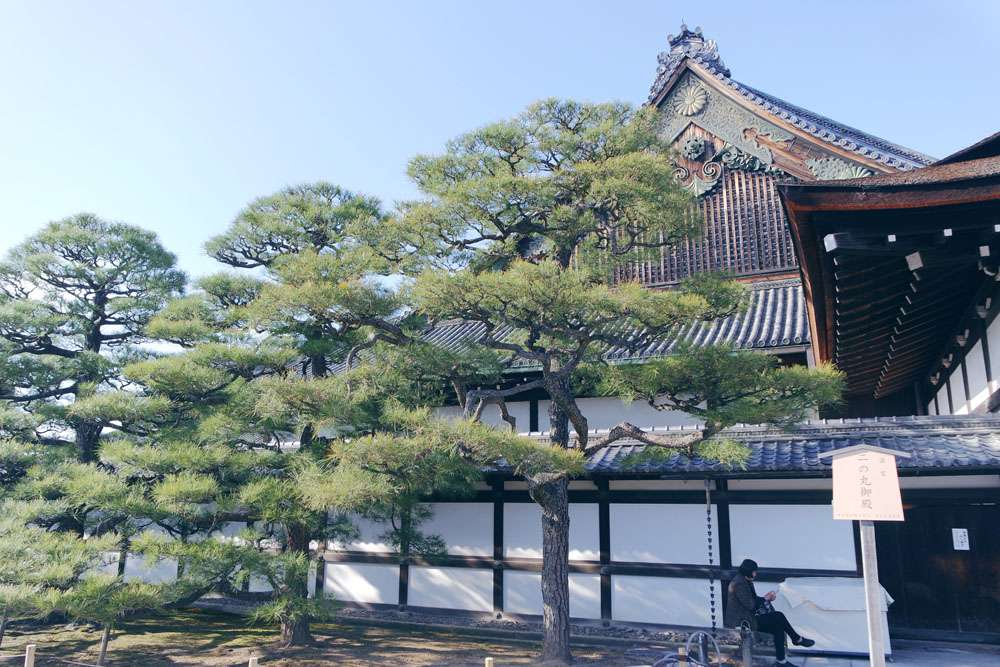 Being an older city there are plenty of castles (many of which have been converted into museums) for you to explore. Doing touristy things really isn't my idea of a brilliant time, but Gareth particularly enjoyed our visits to Nijo Castle, the Silver Pavillion and Osaka Castle (which is in Osaka, obviously! More on that below). The Golden Pavilion, which unlike its silver counterpart is actually covered in gold, was also on our list, but we were feeling a bit Pavilion-ed out by the time we came to visit so we gave it a miss.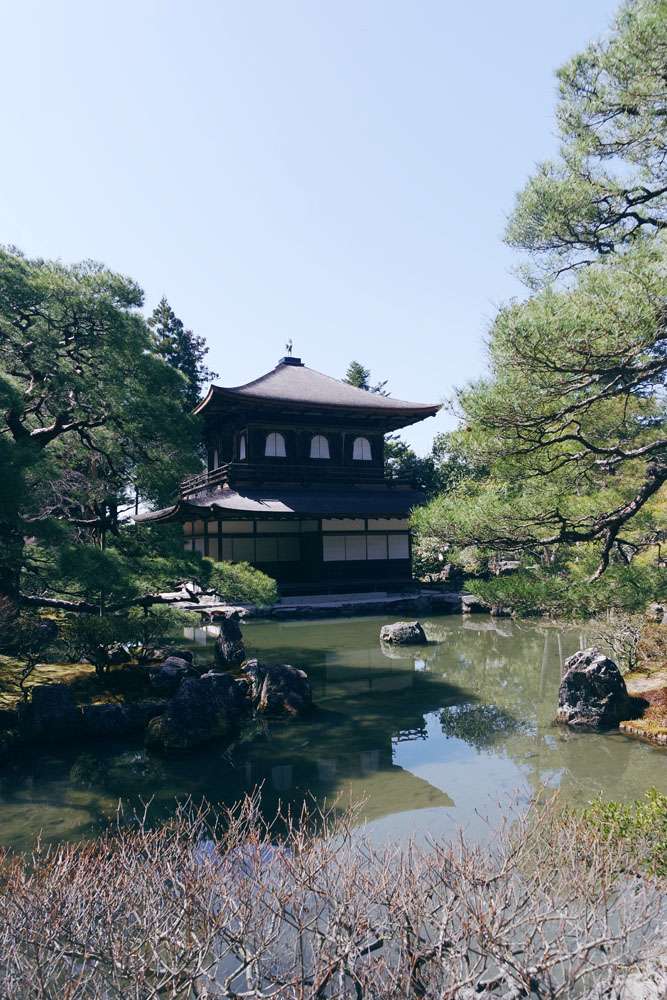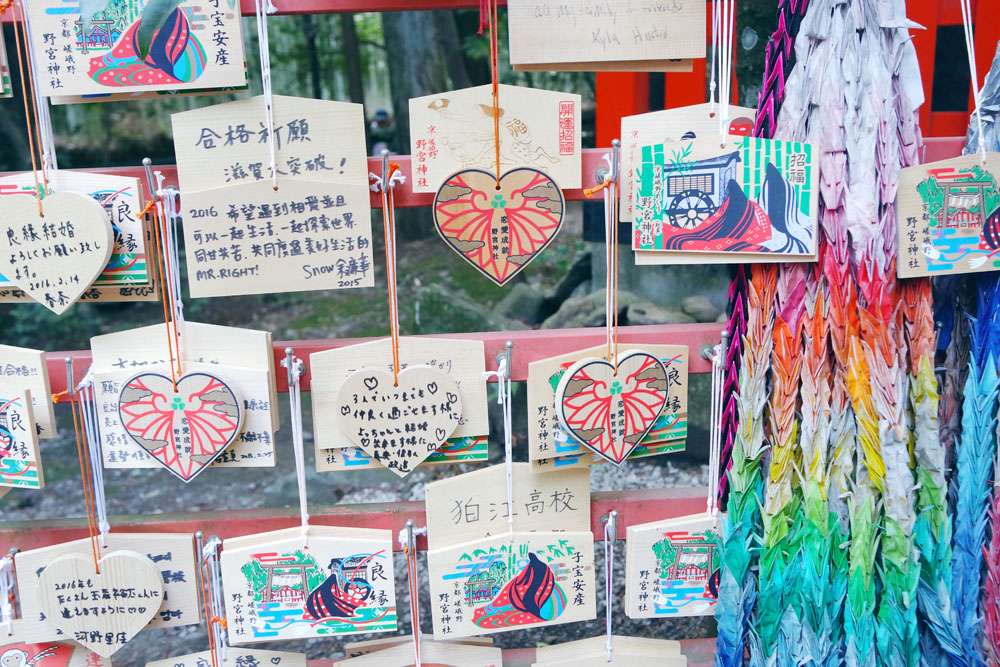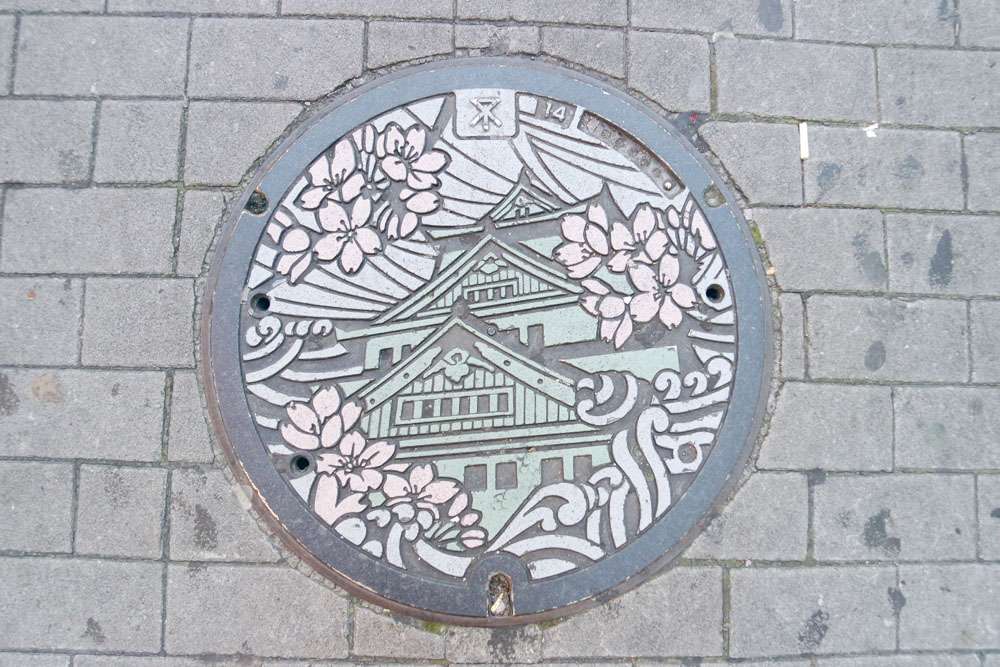 There are also SO MANY shrines in Kyoto. It's hardly surprising that the city's nickname is 'the city of ten thousand shrines'! I'm pretty sure that's literal too. Nearly every corner you turn its like "Oh hey, there's another one!"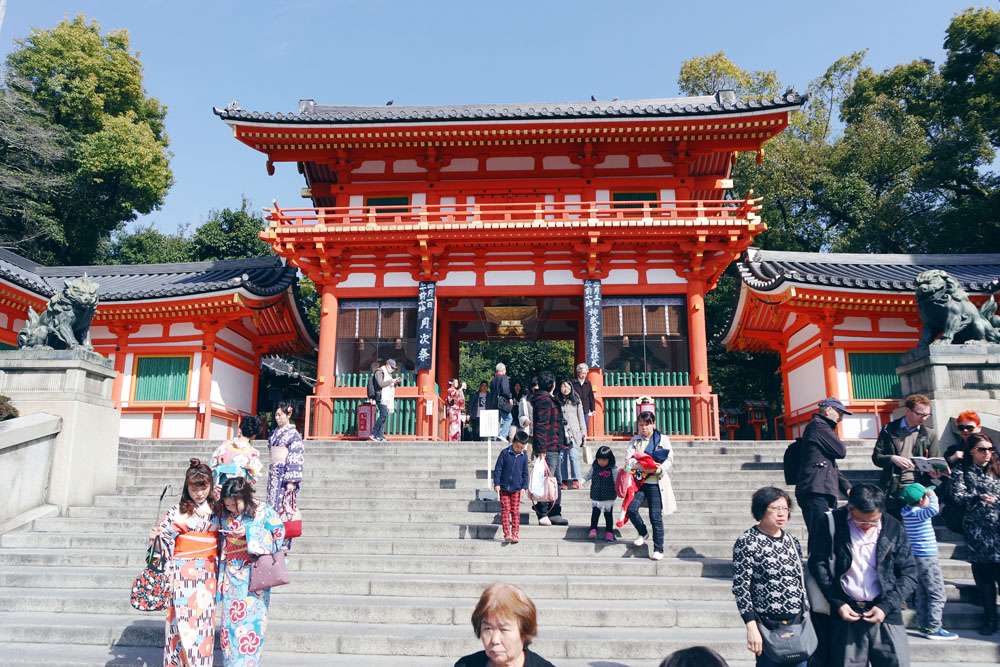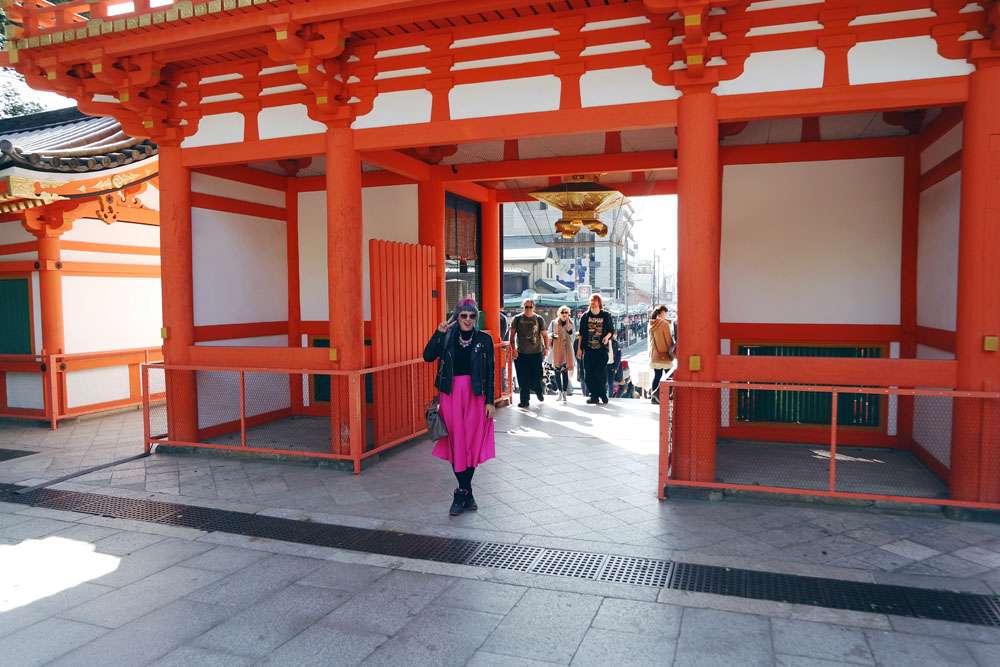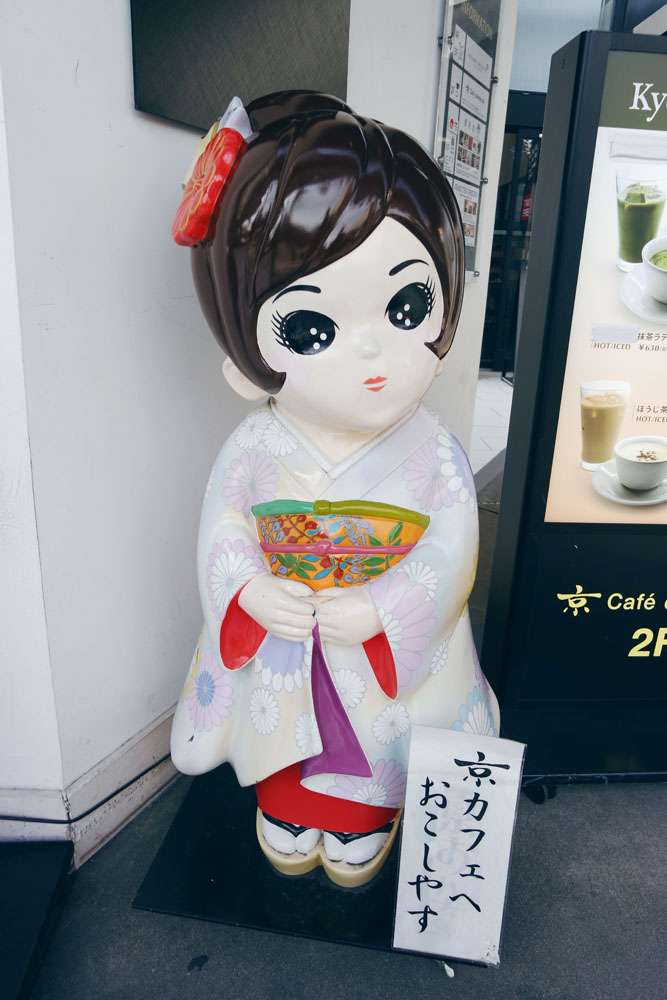 I particularly liked exploring the Gion area of the city, which was near our Ryokan, Seikoro. We came across this huge orange gate at the top of some steps and not knowing what it was, went in to explore. Inside there was a beautiful park, food vendors, shrines and the Flute Samurai and his little samurai dog! Listening to him play was sooo chill. #zenasfuck.
We found out afterwards that we were at the famous Yasaka Shrine.
Gion is also one of the best locations for Geisha spotting. We did see one but she was being mobbed by locals and tourists alike so I didn't want to add to it by trying to get a photo of her too! She looked so beautiful though.
Tō-ji, Japan's tallest pagoda, is also worth a visit and especially if you happen to be there on the 21st of the month. Why? Because the Kōbō-san market fair is held in the grounds of the neighbouring temple. Our trip just happened to coincide with it and we loved looking at all the local foods, crafts, clothing and random knick-knacks. It was RAMMED though! It kind of felt like one giant mosh pit of Japanese people. Pretty intense but fun none-the-less.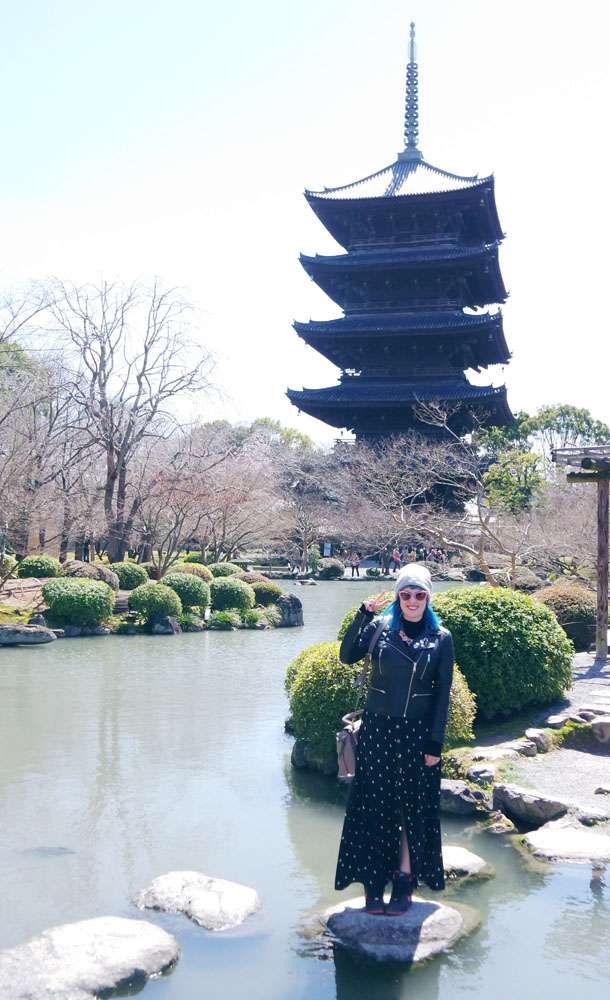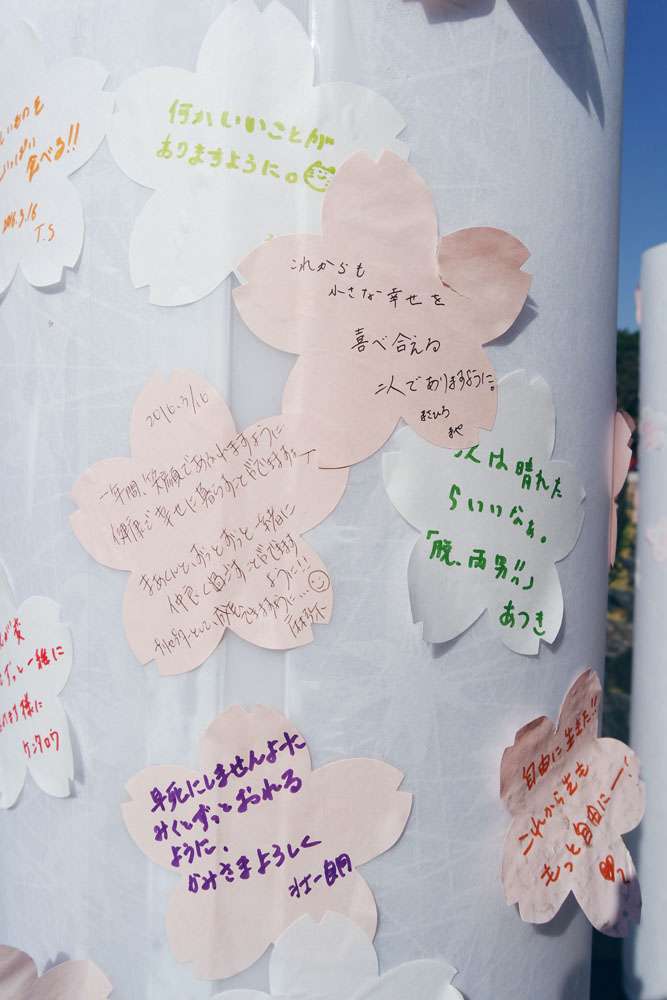 Philosopher's Path
The Philosopher's Path is a stone path that follows the canal through the northern part the Higashiyama district. It got its name because of Nishida Kitaro, one of Japan's most famous philosophers, who is said to have practised meditation while walking this route on his daily commute.
The path is lined with hundreds of cherry trees which made me SUPER SAD that we were just a teeny bit too early for them. I bet when every single one of them is in bloom that it's utterly spectacular.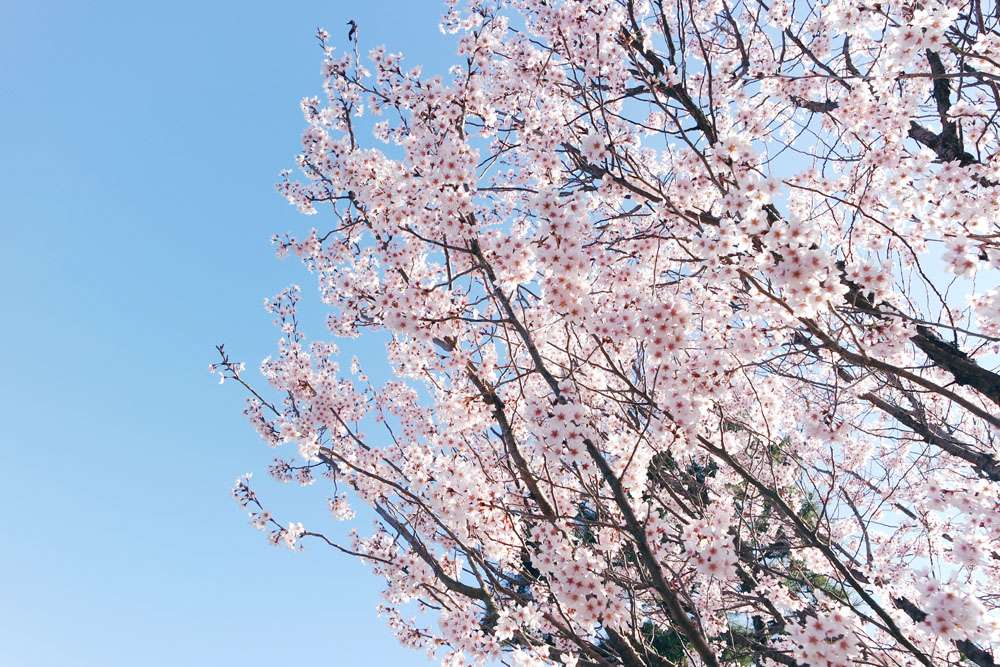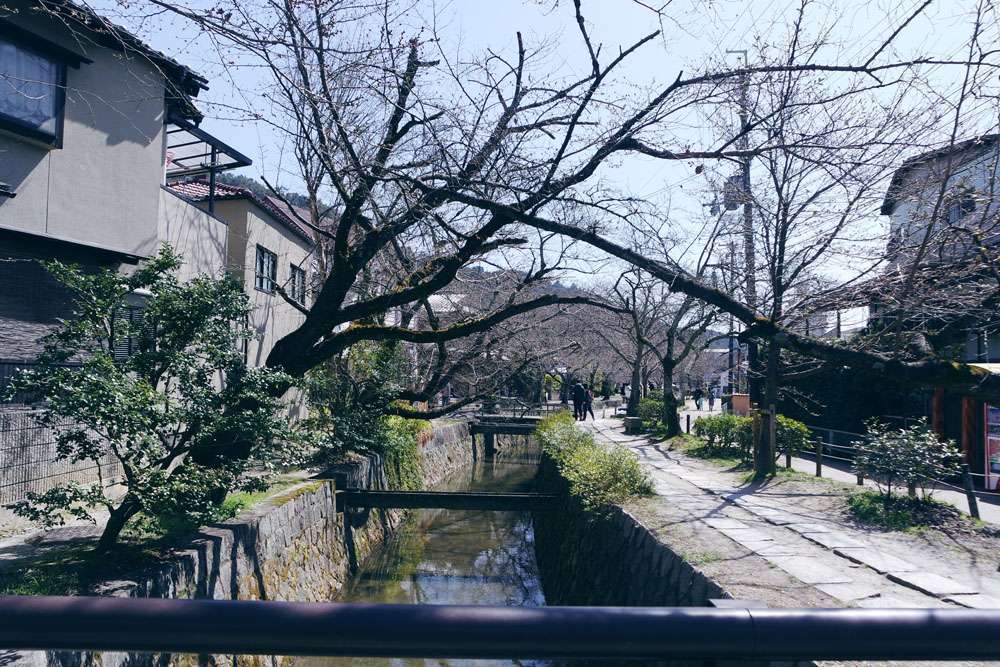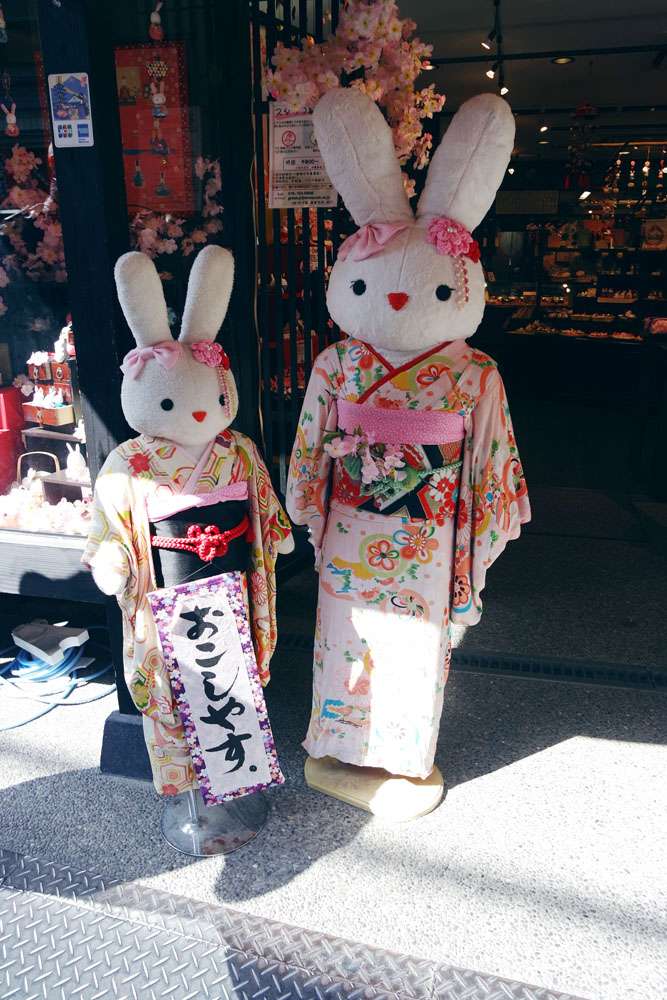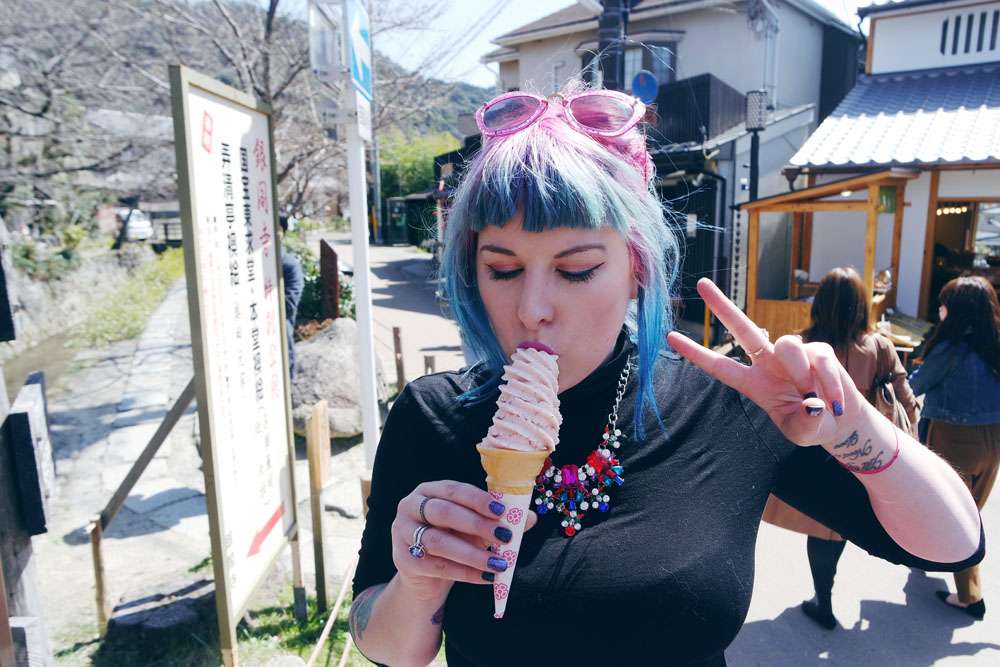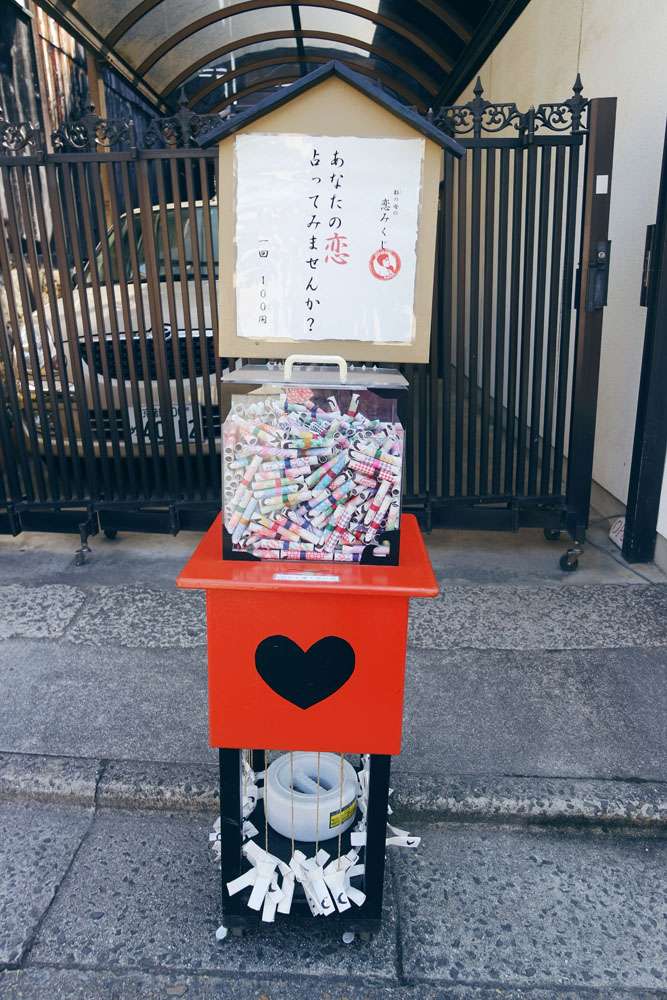 It's approximately a mile and a half long, and took us about 40 minutes to walk it. The path is also lined with cute independent shops and cafes so it's a lovely place to spend some time. The path begins at the Silver Pavilion and ends at the Nanzenji Temple.
Monkey Park Iwatayama
This is a MUST DO, seriously. OK so I'd read about this monkey park and I thought "Sure, why not?" but it was so much more fun than I thought it would be! Its located up a mountain and its a 20 – 30 minute hike up on foot. Sounds like a lot of commitment but believe me, its worth it!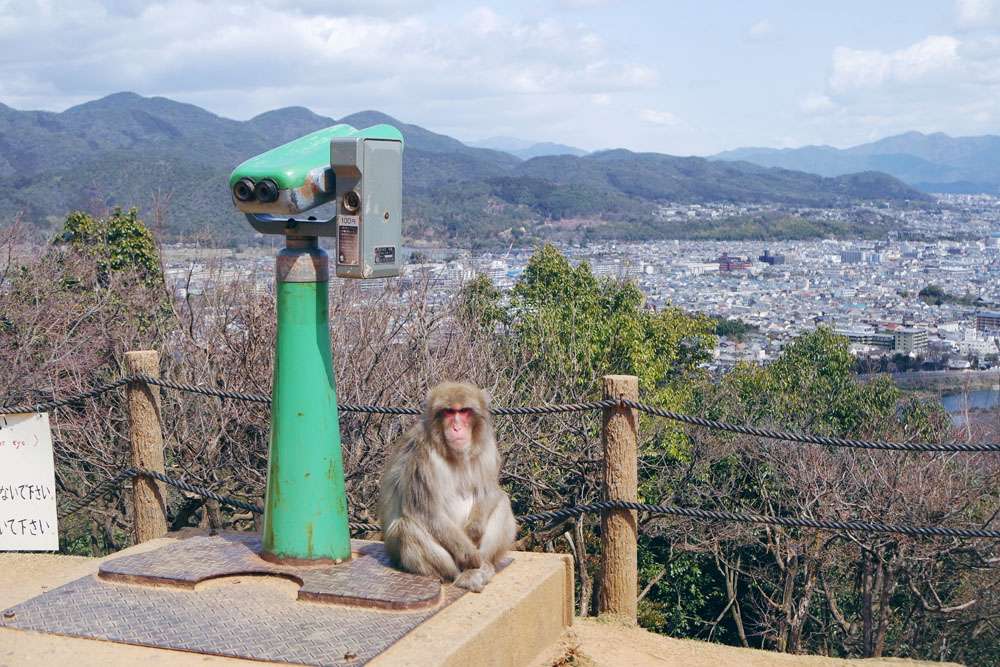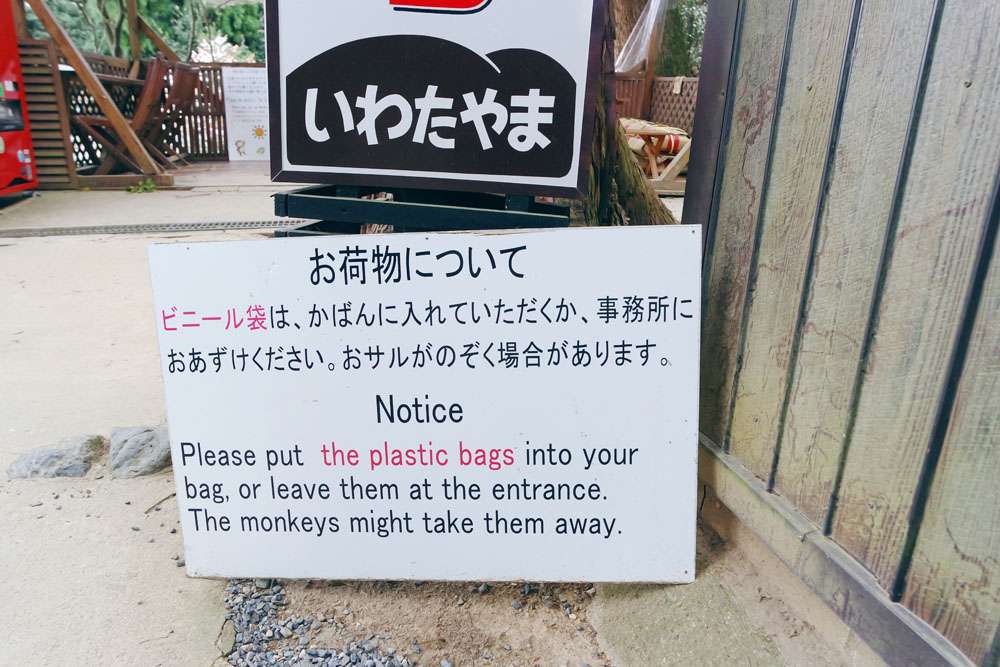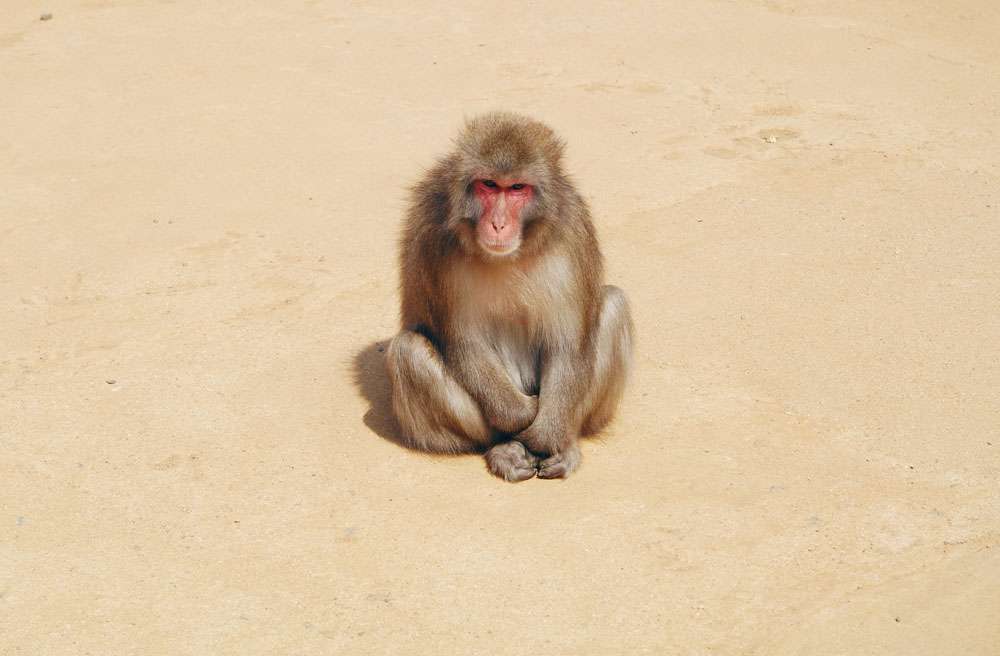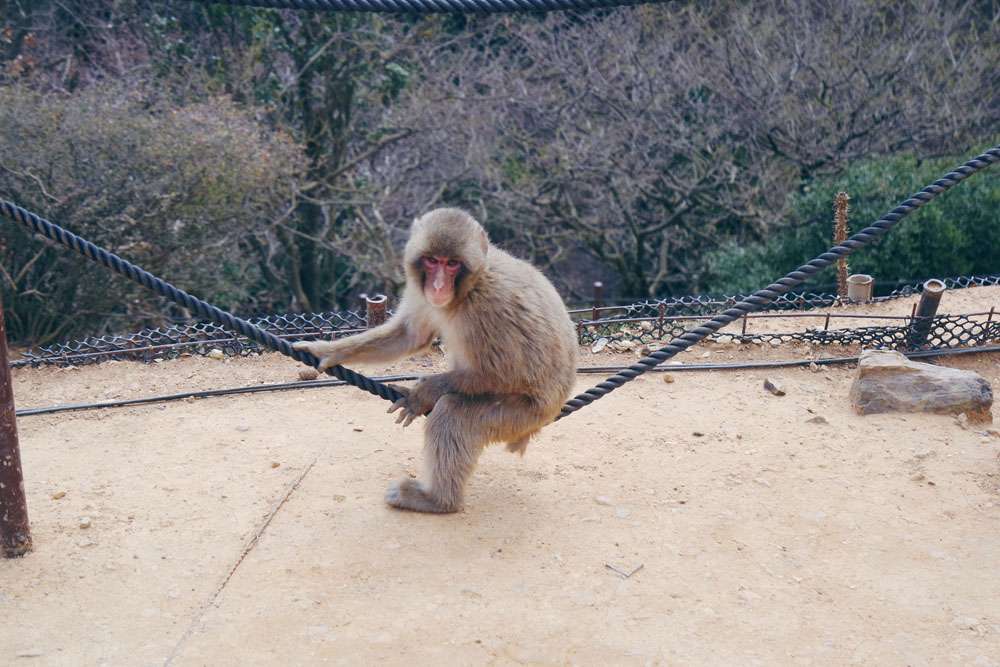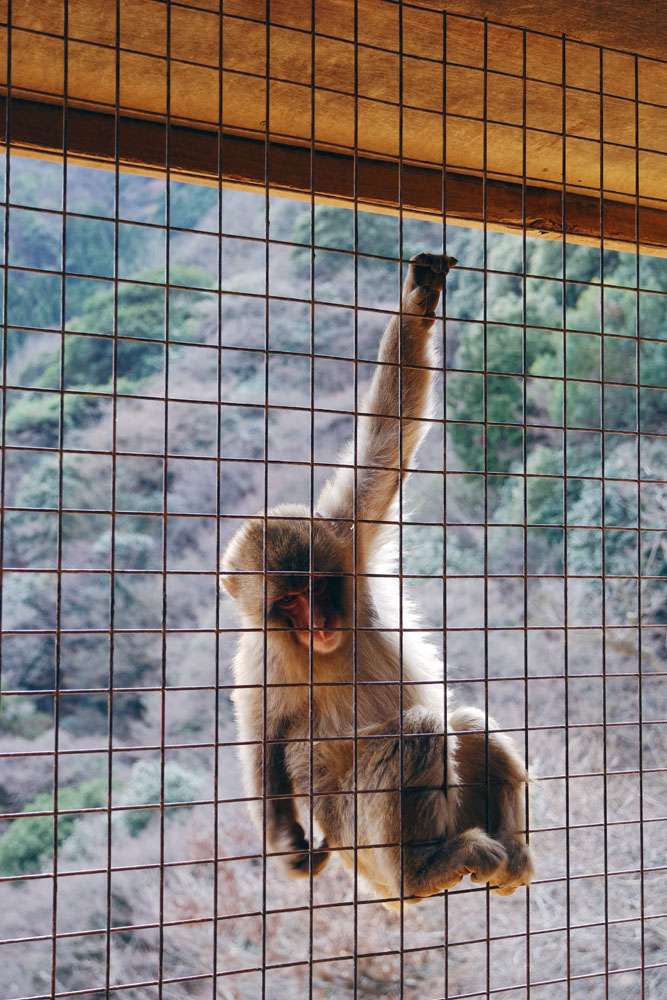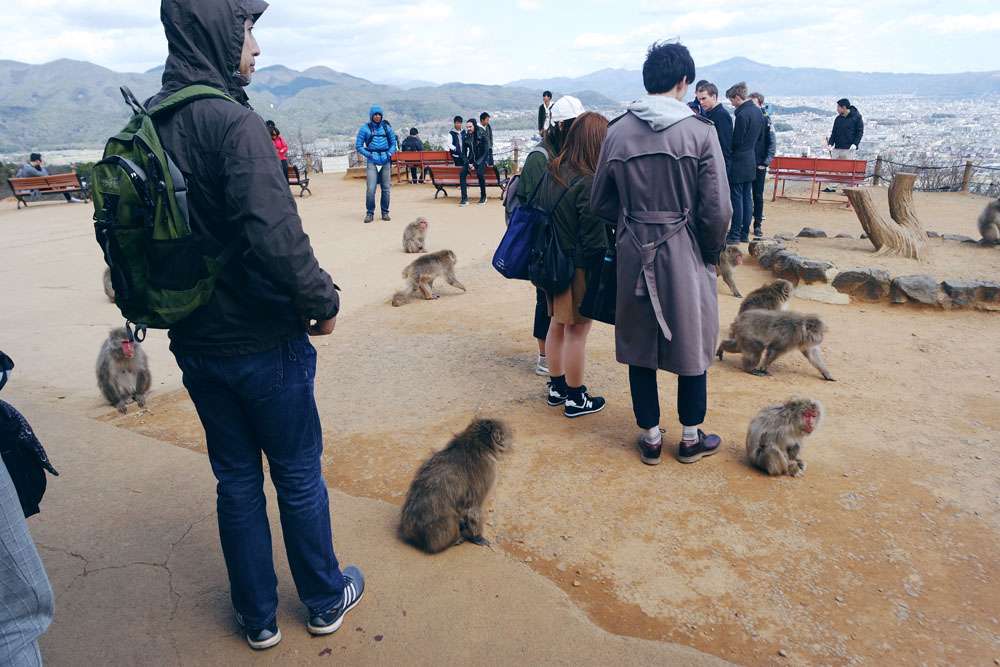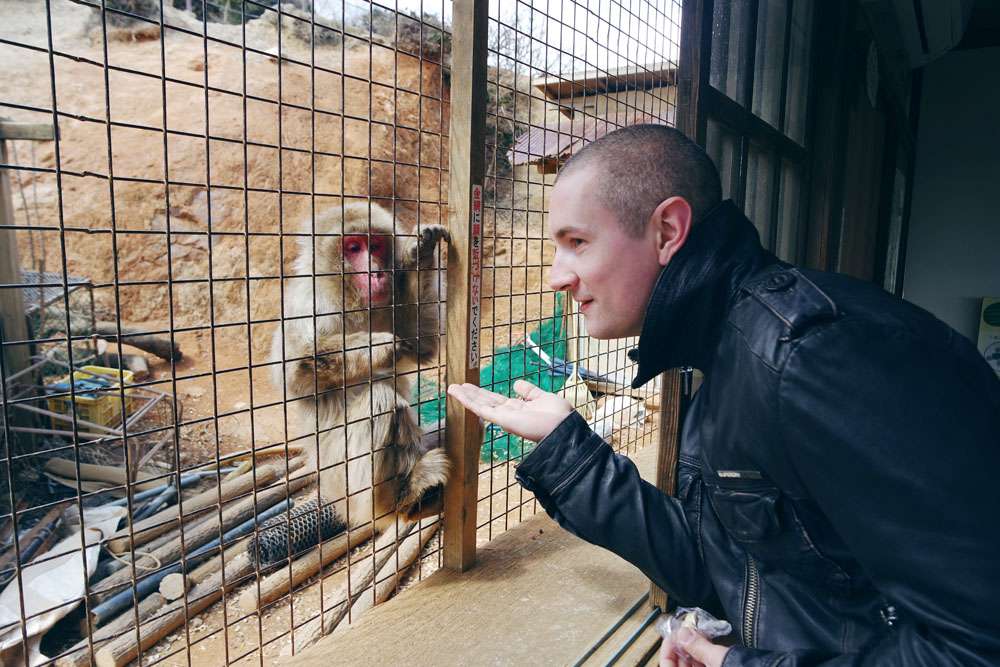 The monkeys are completely wild yet they all congregate around a building, where you can go inside, spend 100yen on some nuts or fruit and feed them through the railings. It was pretty humorous to me that the people were the ones being 'caged' while the monkeys had the run of the place!
You also get a very spectacular view of the whole city from up there.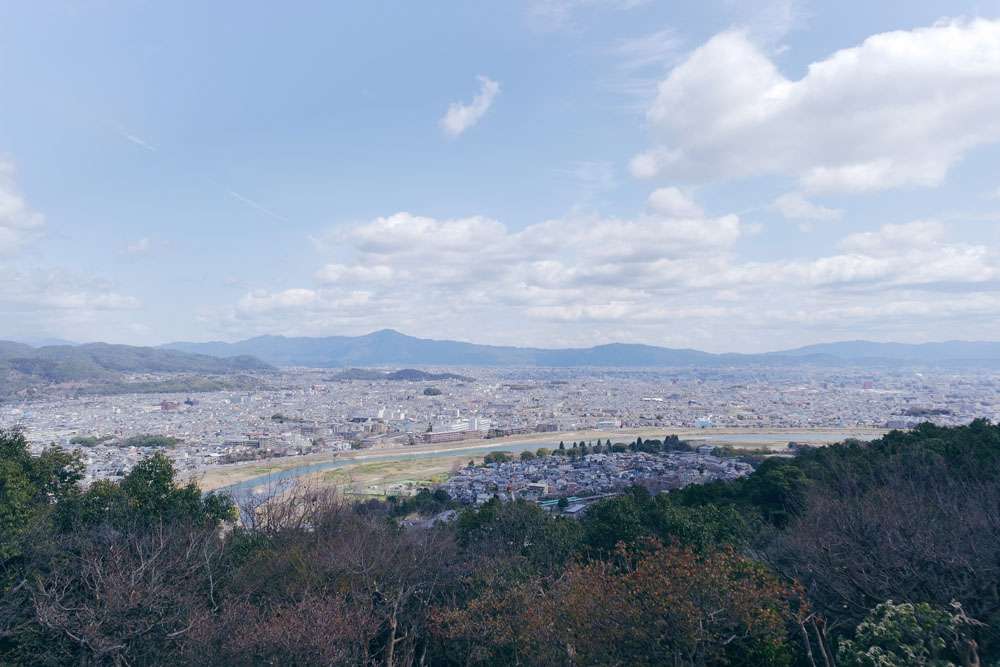 The Arashiyama district, where the monkey park is located, is a great place to visit in its own right too. There are lots of shops, the Togetsukyo Bridge and the famous bamboo groves. You can even rent boats on the river if you like.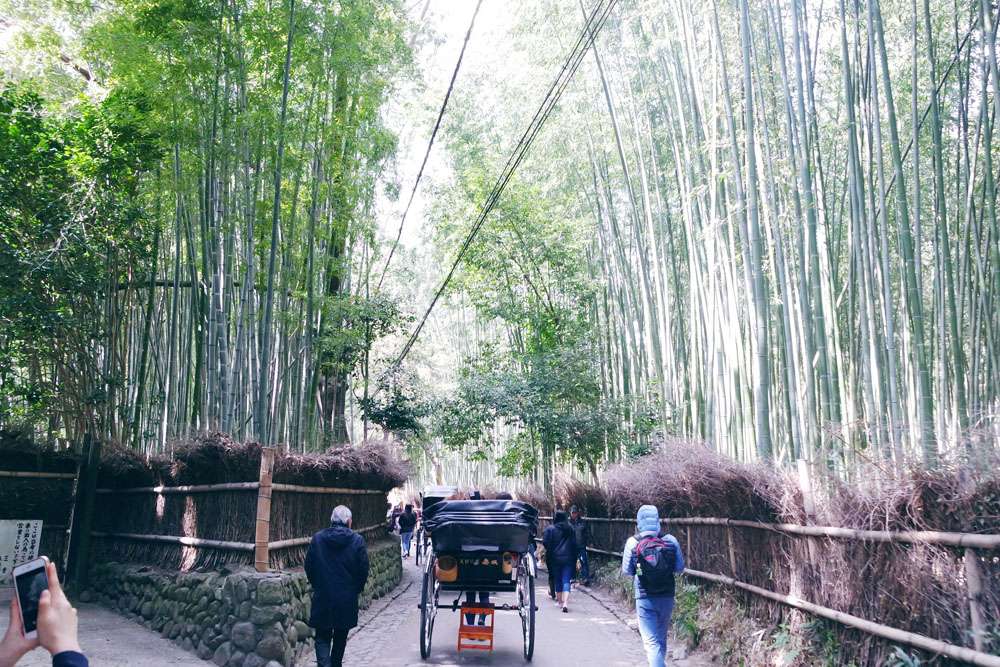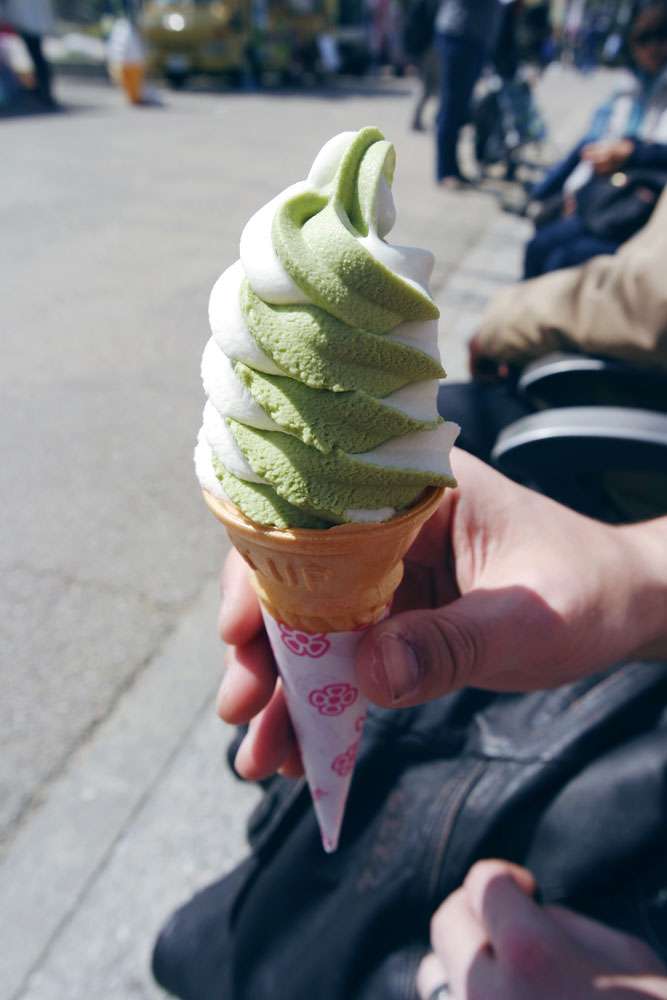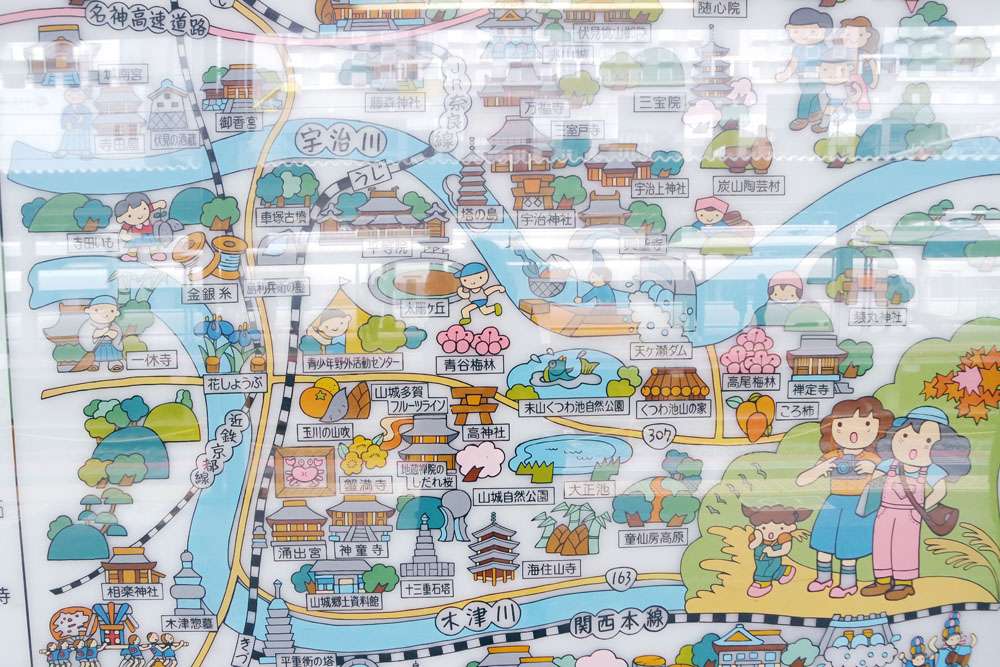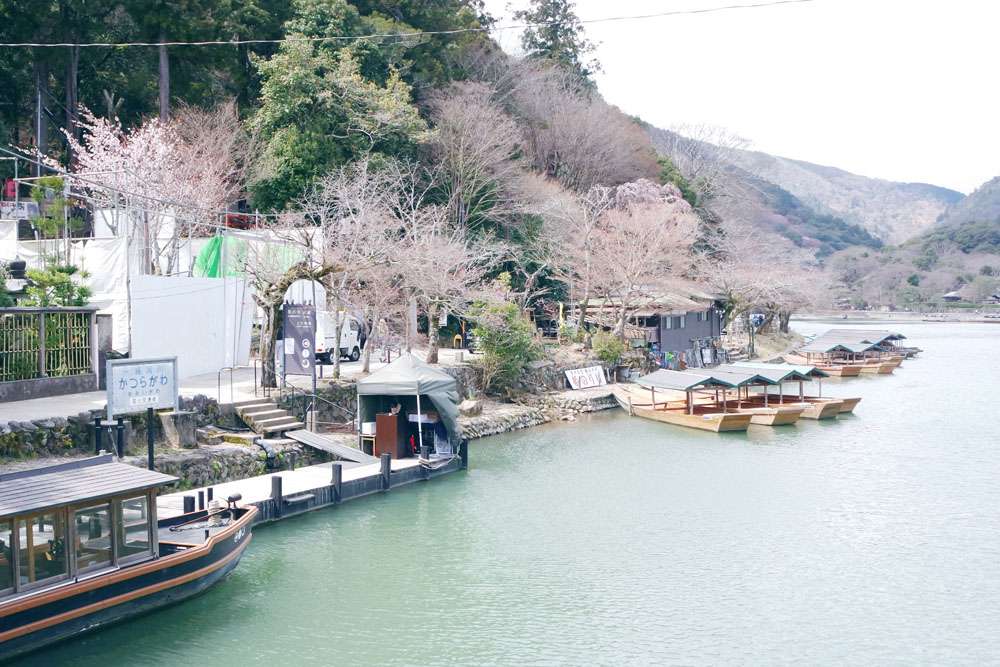 Osaka day trip
About halfway through our time in Kyoto, we realised that Osaka was only a TWELVE minute train ride away (how is that even possible? Bullet trains are fast y'all!) We didn't originally plan to go there, but I'm so glad we did. We actually went there twice because we enjoyed it so much. It was a bit like Tokyo but much less intense.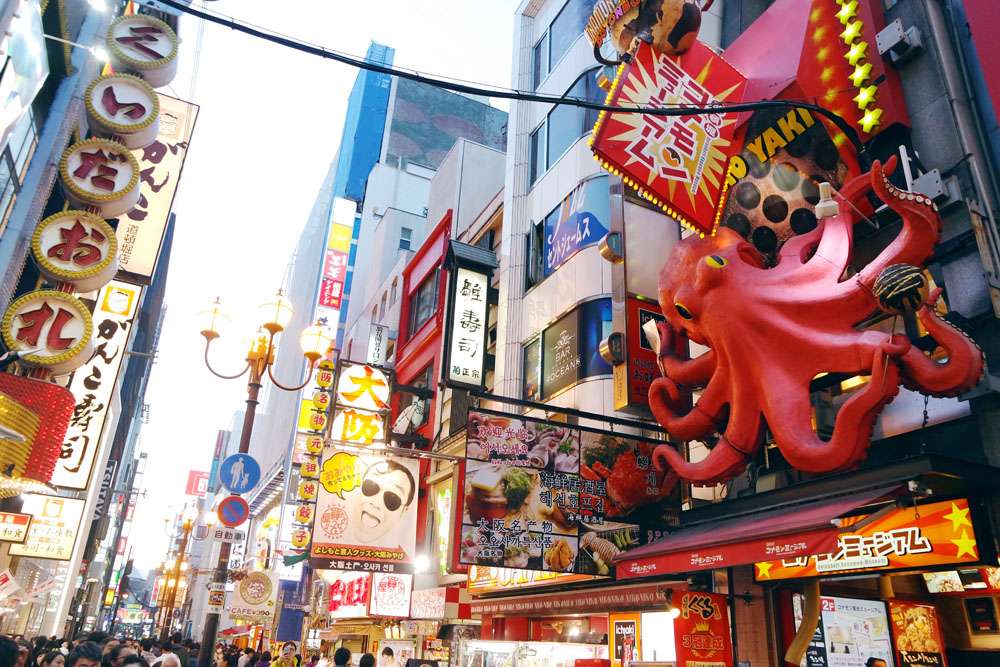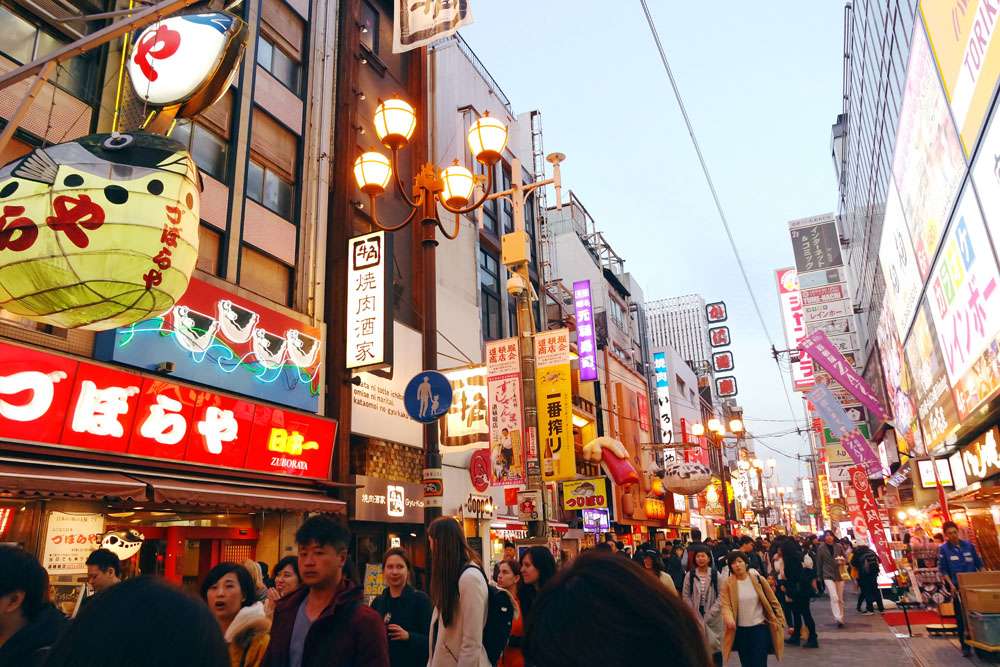 Our first port of call was Hep Five. Its a HUGE mall and right at the top there is an amazing arcade called the Sega Joypolis which spans over two whole floors. As well as the usual games and purikura, there were actual rides in there too! There's even a giant Ferris wheel on the roof. Mental.
However our main reason for visiting Hep Five was to go to the Gudetama Cafe! If you follow me on Instagram you'll already understand my obsession, but let's just say he's a lazy egg and he is LIFE. Created by Sanrio, who also make Hello Kitty, he spends his life avoiding doing pretty much anything because, as he says, "What's the point, I'm just going to get eaten anyway?"
Truly amazing.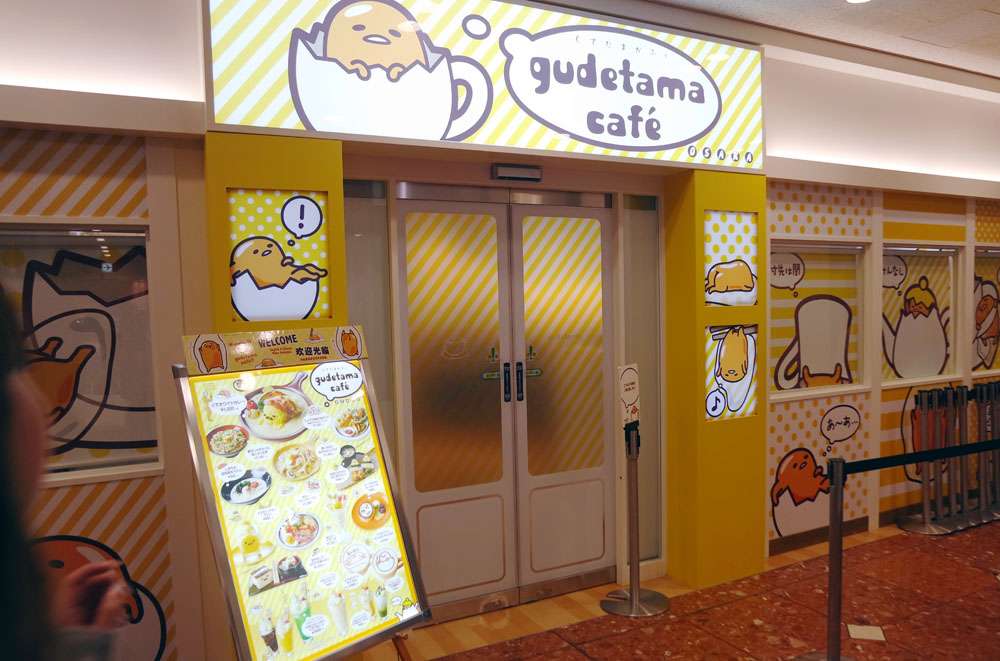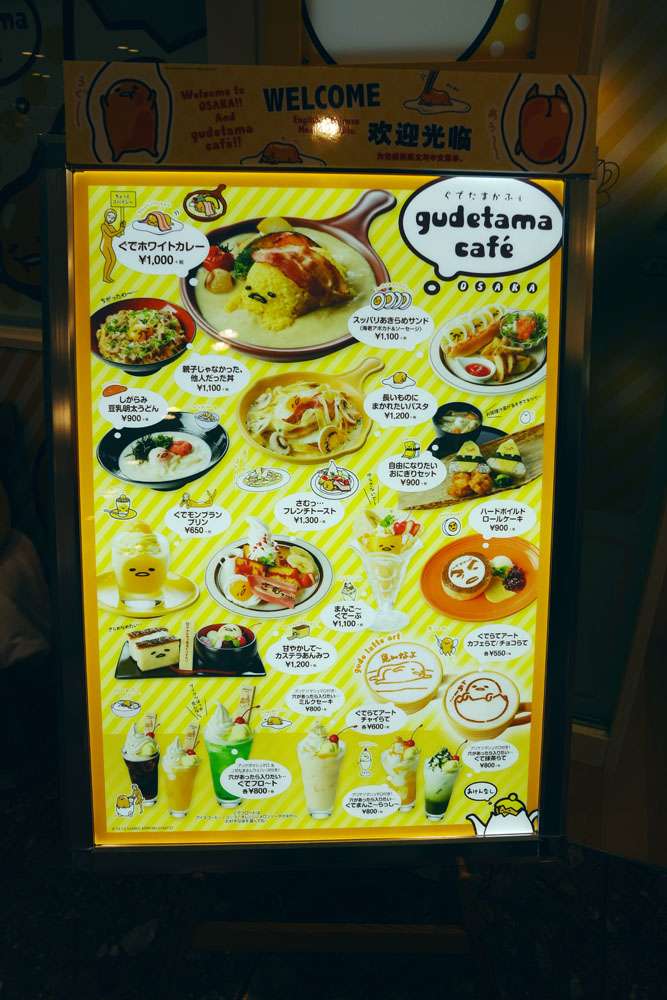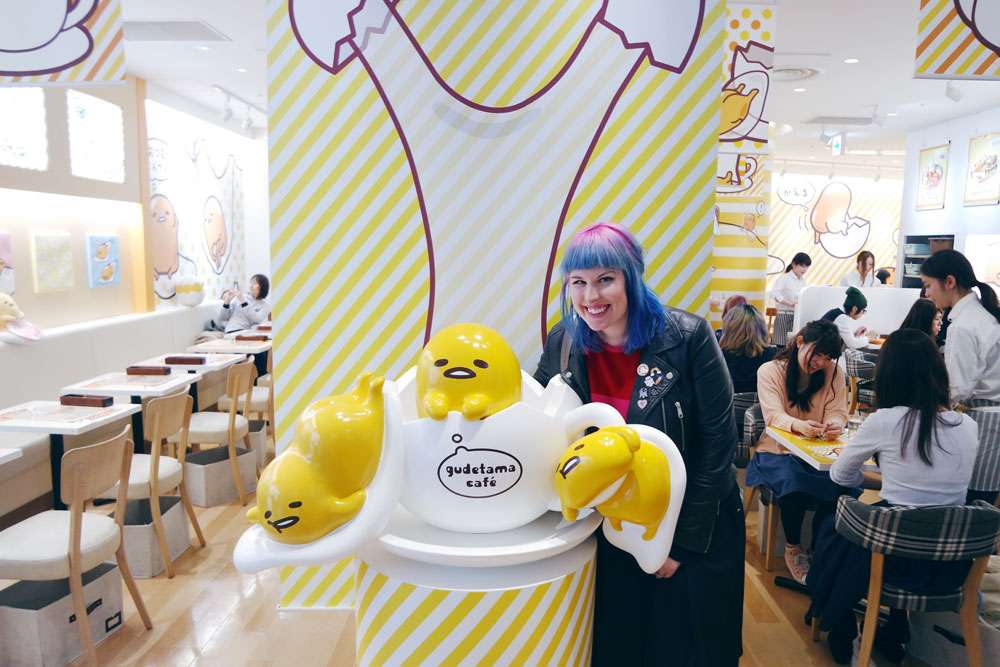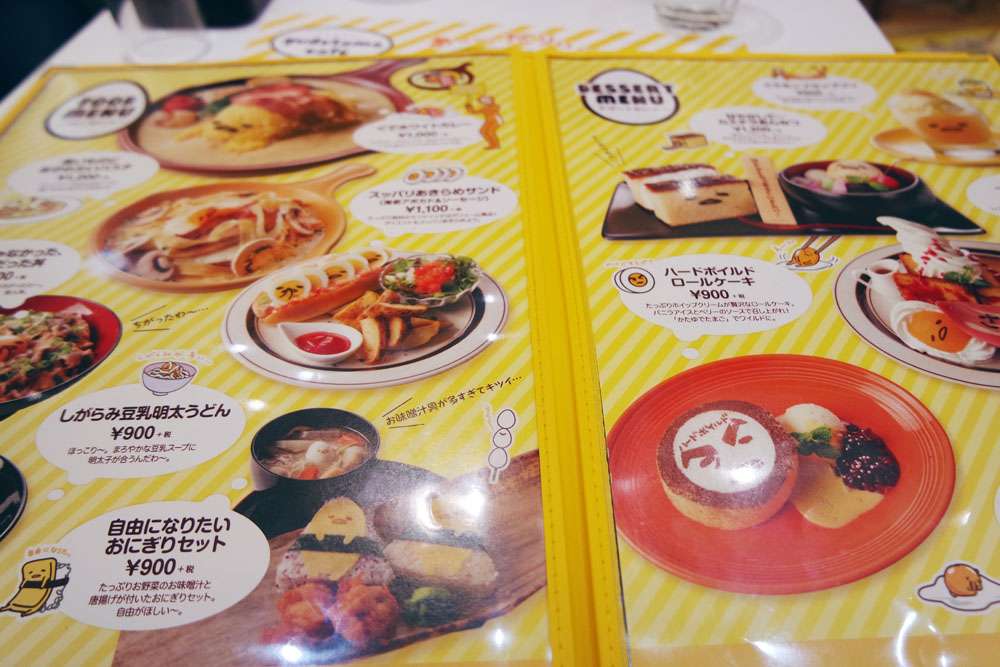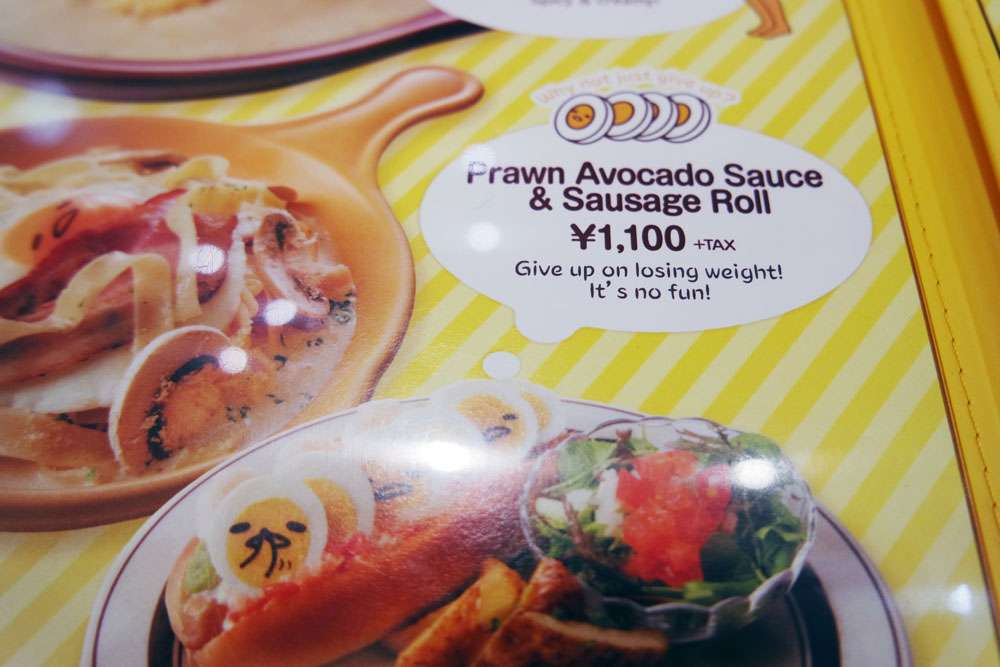 Please note Gareth's tee-shirt. He got it from a store called Stay Real in Harajuku.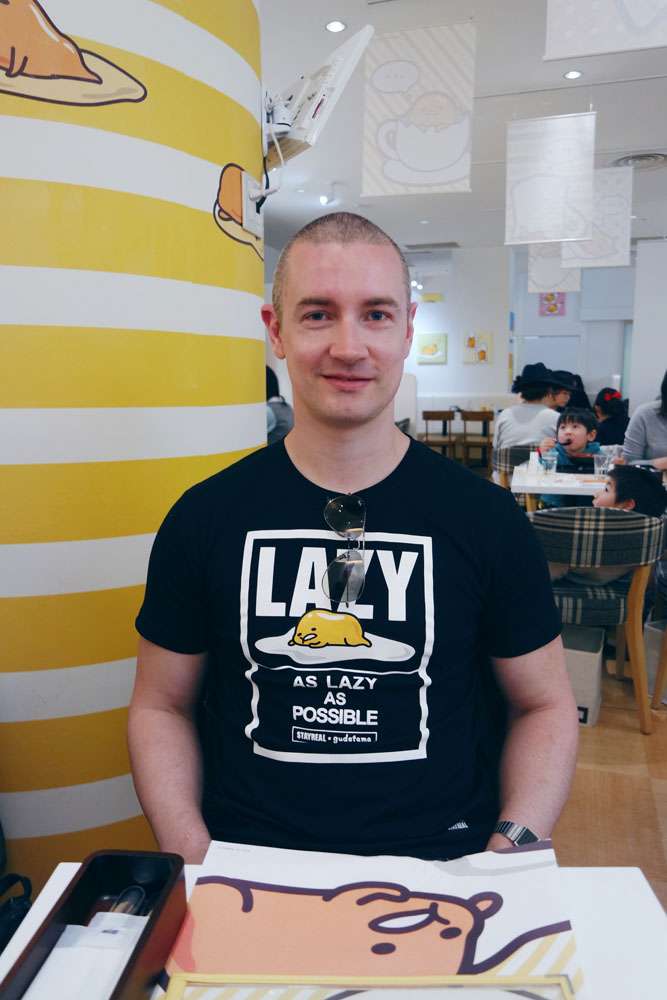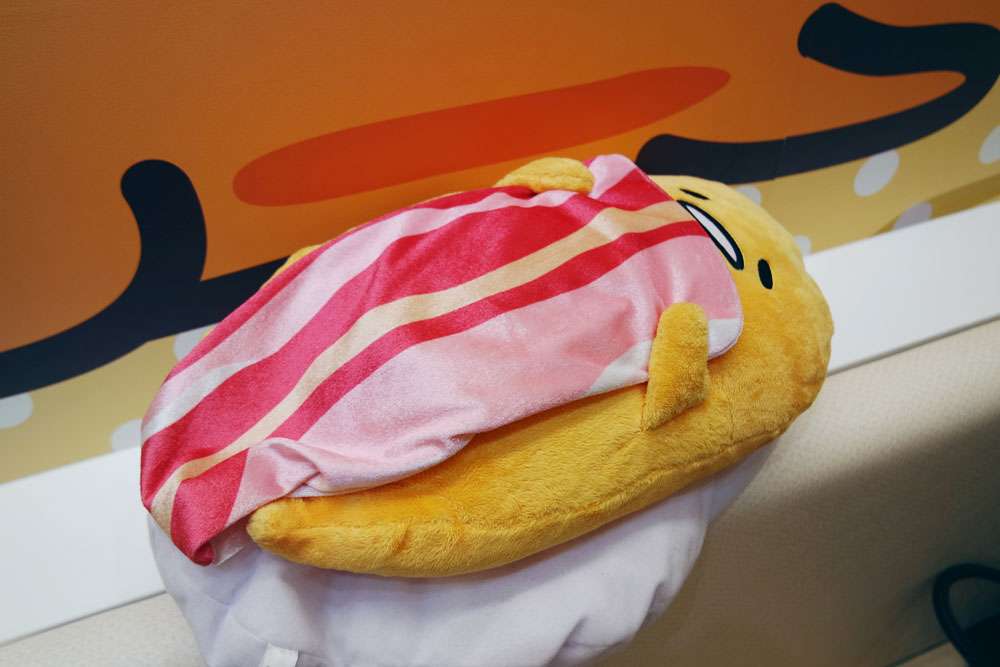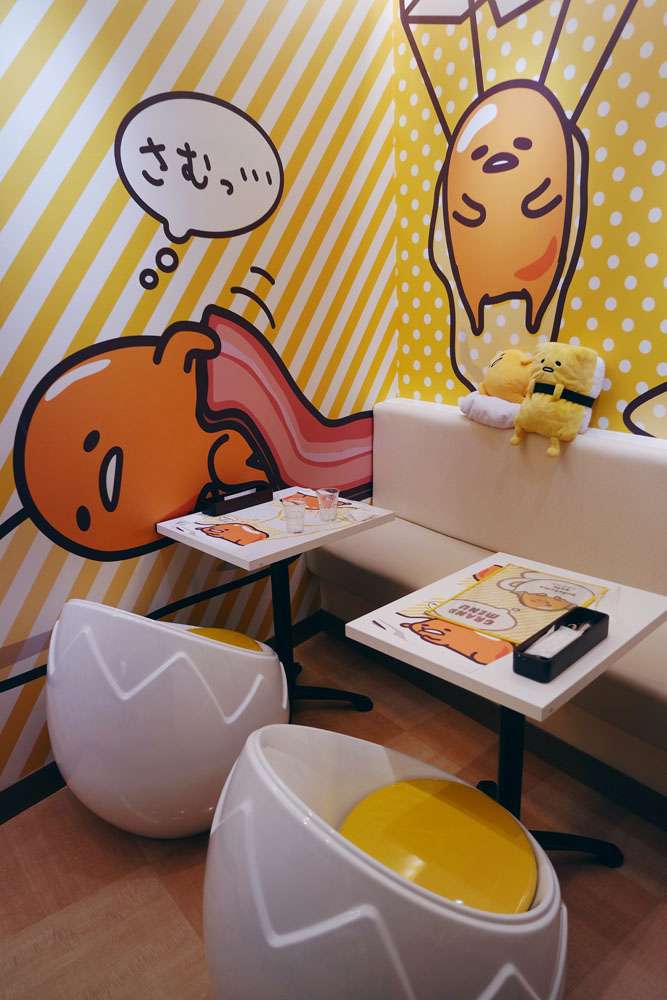 The restaurant is decorated bright yellow, there are chairs in the shape of egg shells, giant plushie toys are everywhere and they play the cartoon on repeat. All the dishes have his little face on too! In all honesty, the food wasn't that good, but it was SO worth going to marvel in the bizarreness of it all.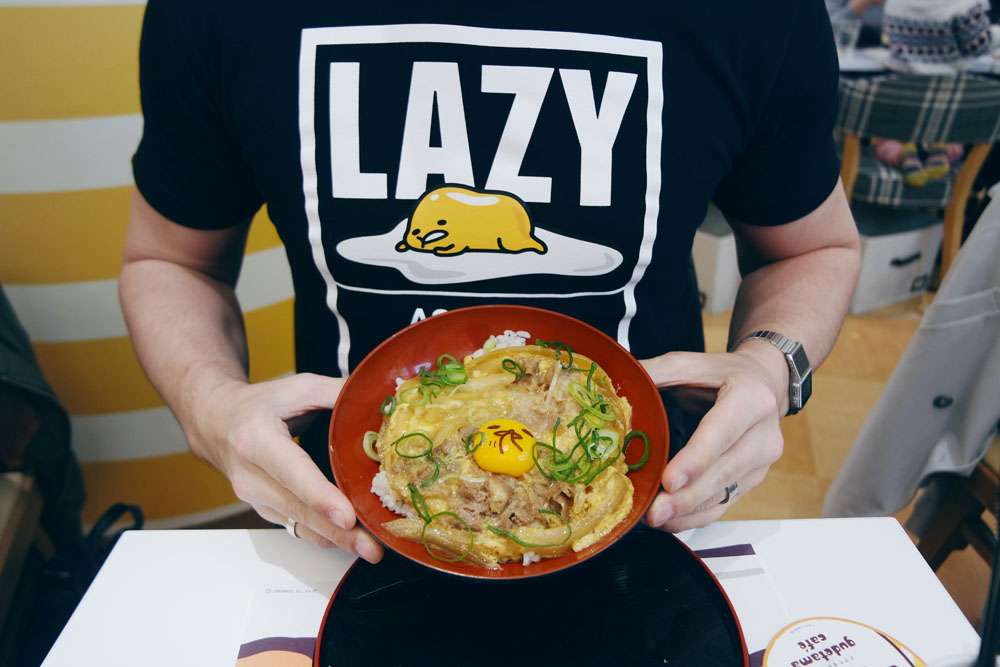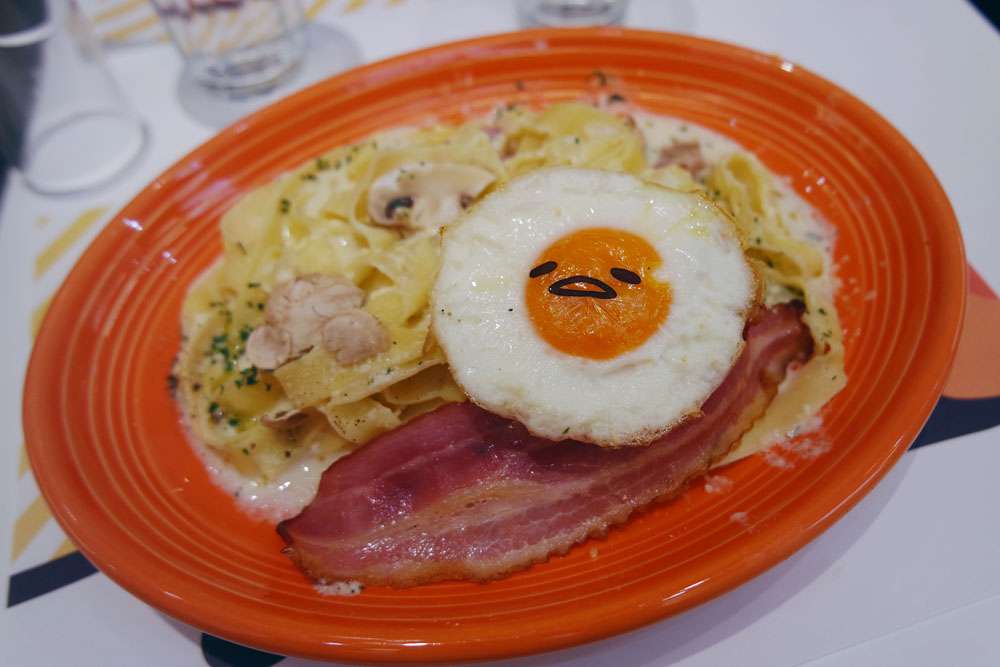 We also really enjoyed Namba, one of the main city centres in Osaka. It's home to plenty of great shopping (Shinsaibashi Shopping Arcade had so many stores) and restaurants, but also Dotonbori, which is best seen at night. When the sun goes down the whole area is lit up by thousands of neon lights and mechanised signs, including the famous Glico Running Man and the Kani Doraku crab, which is a giant crab hanging off the side of a building. Again, totally normal.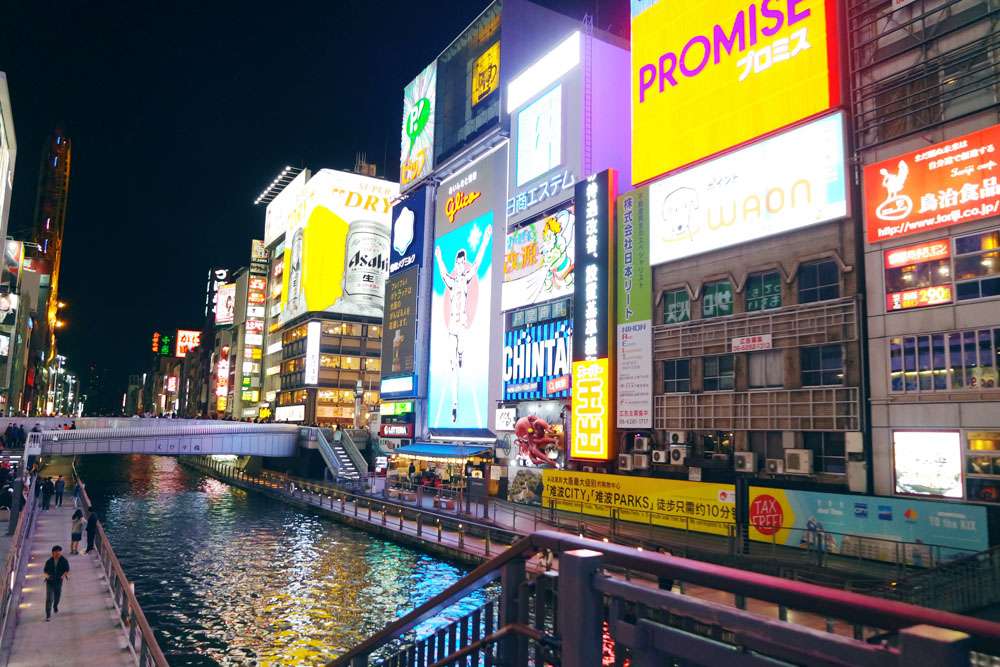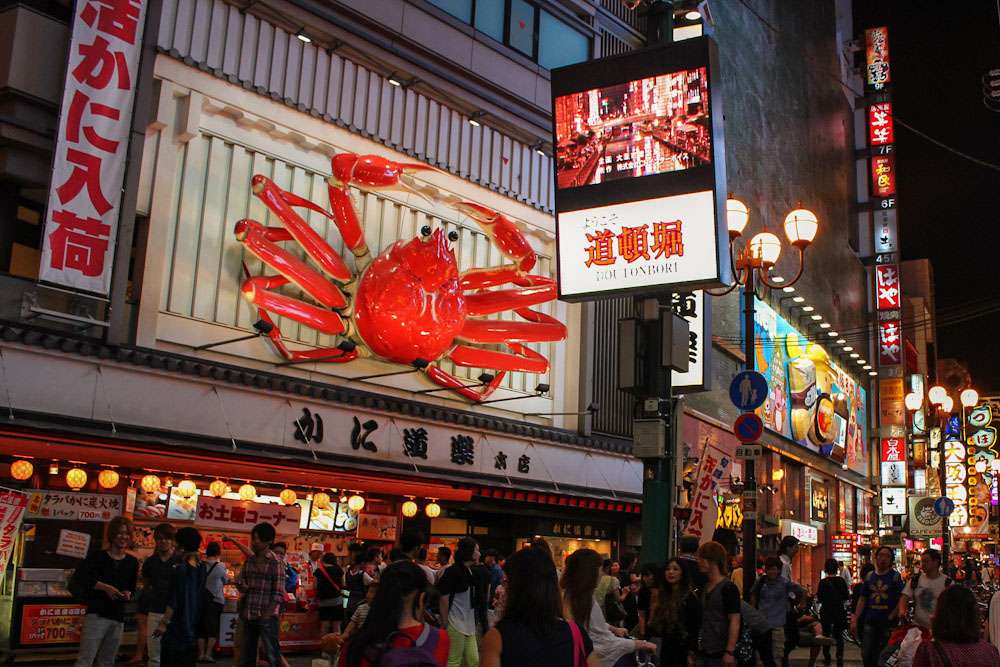 After Kyoto, we hopped on the Skinkansen again, this time bound for Hiroshima. I wasn't sure what to expect, but it wasn't anything like I'd anticipated. I'll be sharing my tips for our final stop with you soon.
More posts:
Honeymoon Travel Guide: Tokyo
Honeymoon Travel Guide: Japan 101