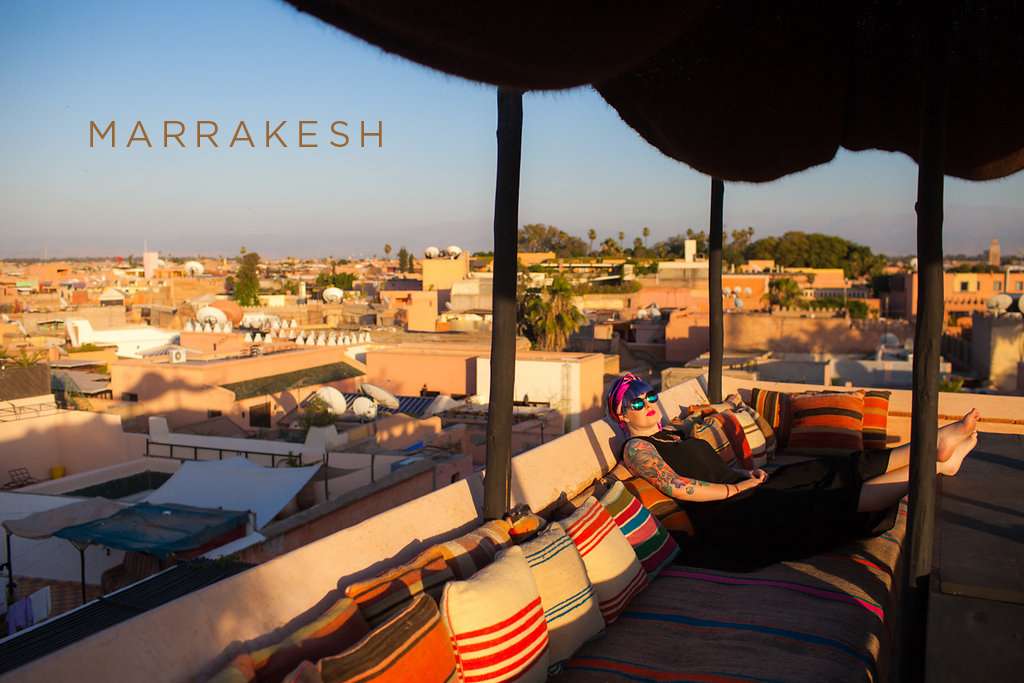 I'd heard so many amazing things about Morocco, so when Gala suggested the three of us go there after our last London Blogcademy I was so on-board for a little (big!) adventure. Not knowing much about Marrakesh other than it's loud and colourful and chaotic, I was a little nervous about what was in store, but as always, super excited to explore somewhere new.
We had just over two days there, which doesn't seem like a lot (we went to Italy afterwards – more on that soon!) but as you can see from the holiday video we made, we were able to pack a LOT into our time.
We stayed at El Fenn, an amazing boutique style hotel owned by Richard Branson's sister of all people! With 28 individually styled rooms and suites, a roof terrace, three pools, its own hammam spa, and a tree-filled courtyard with a family of resident tortoises roaming about, it really was the perfect retreat from the hustle and bustle of the city.
If you're in Marrakesh on a special holiday (like a honeymoon – duh!) I can not recommend it enough.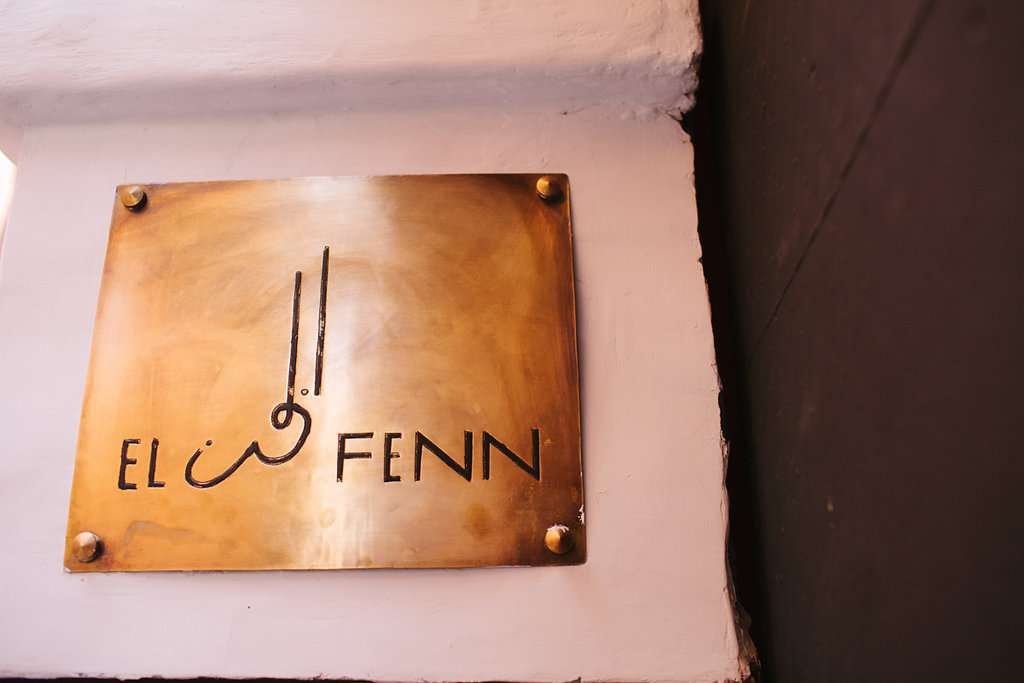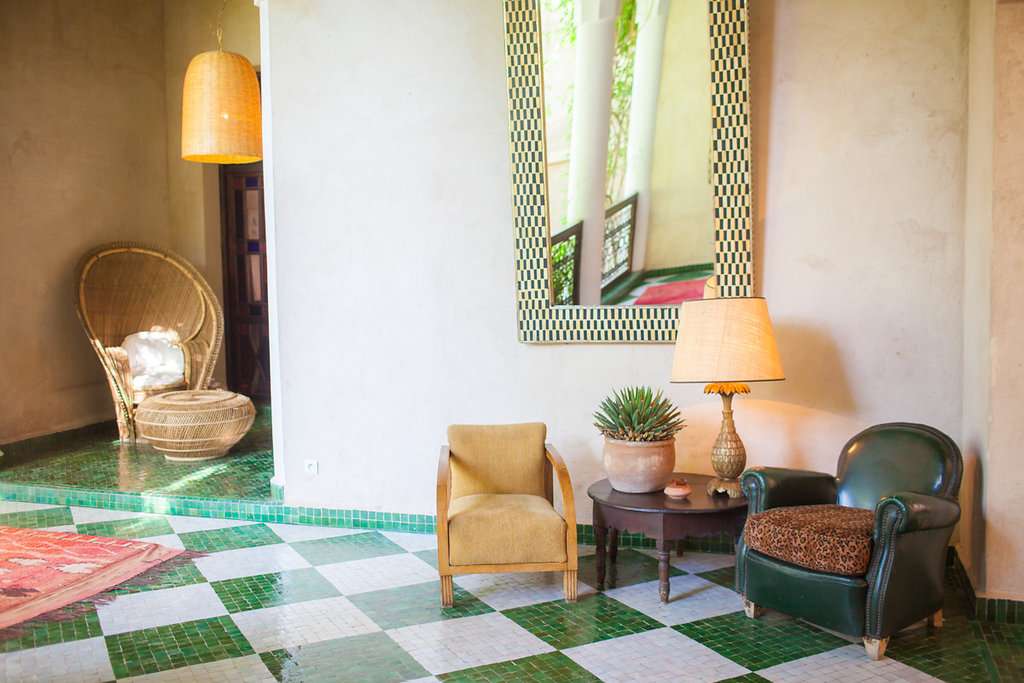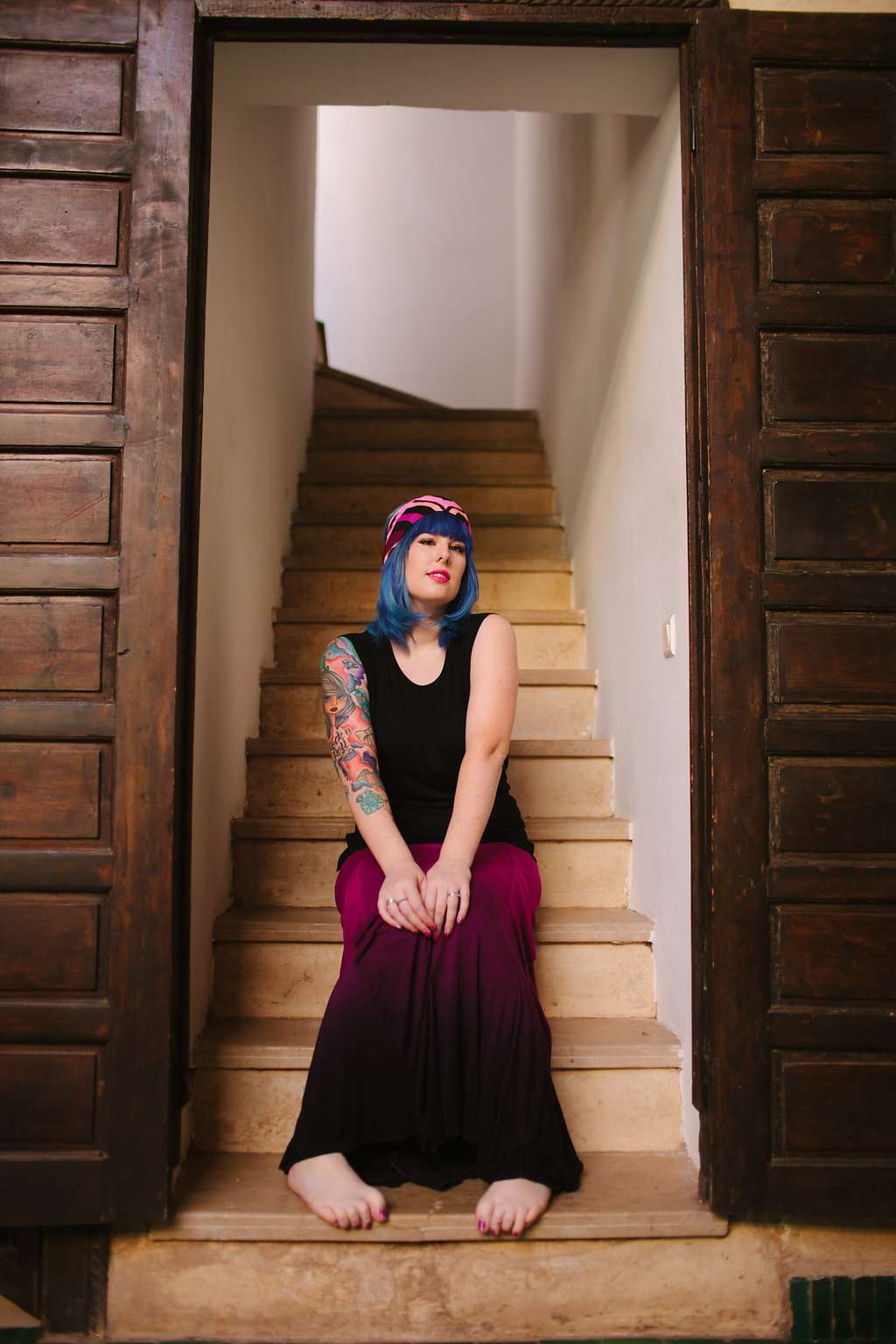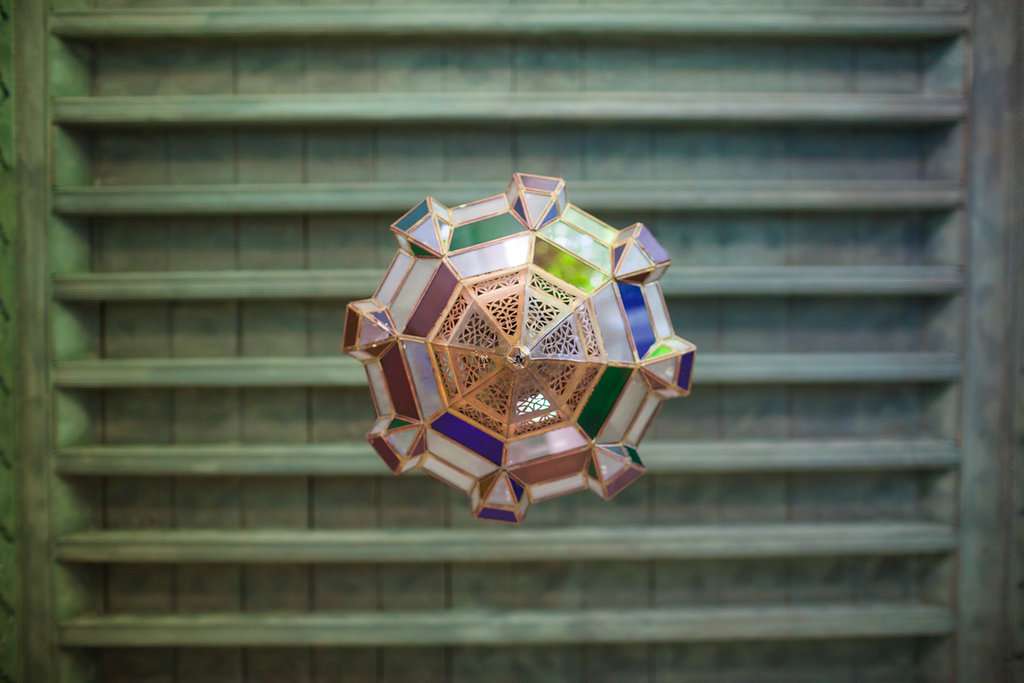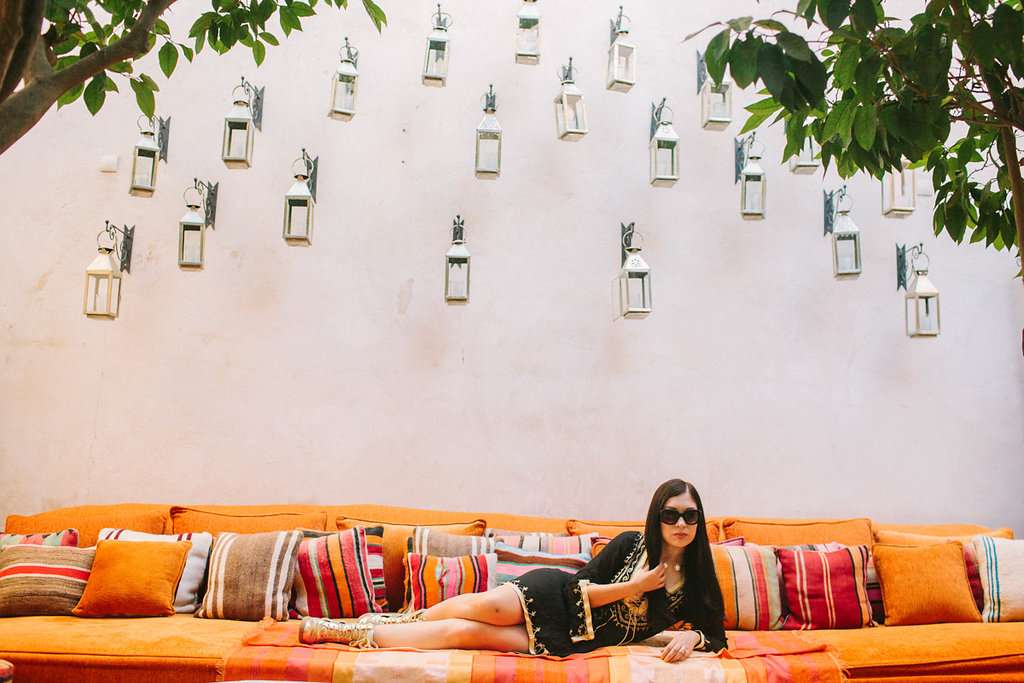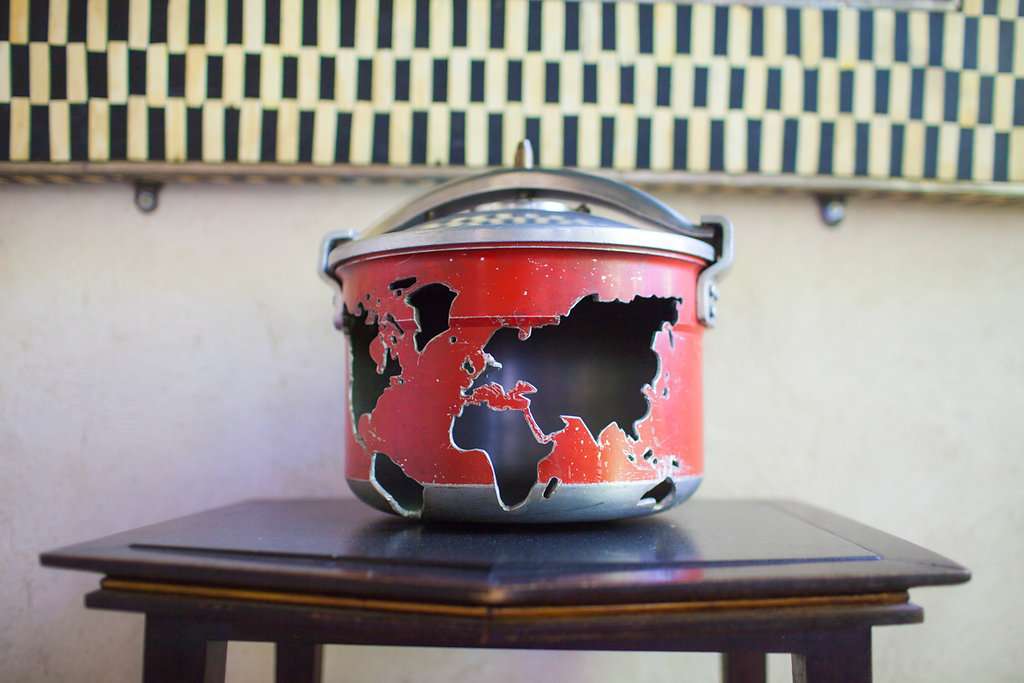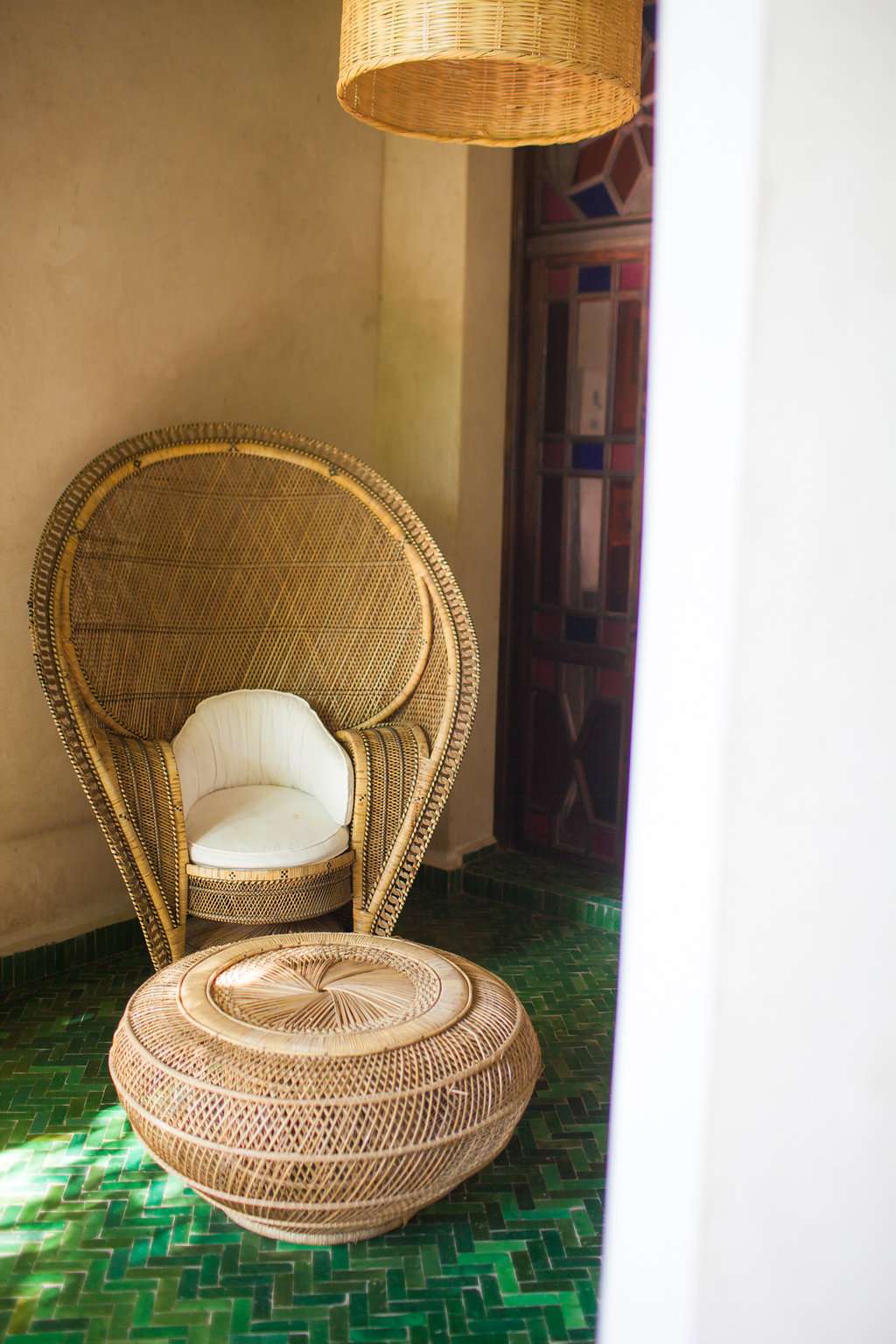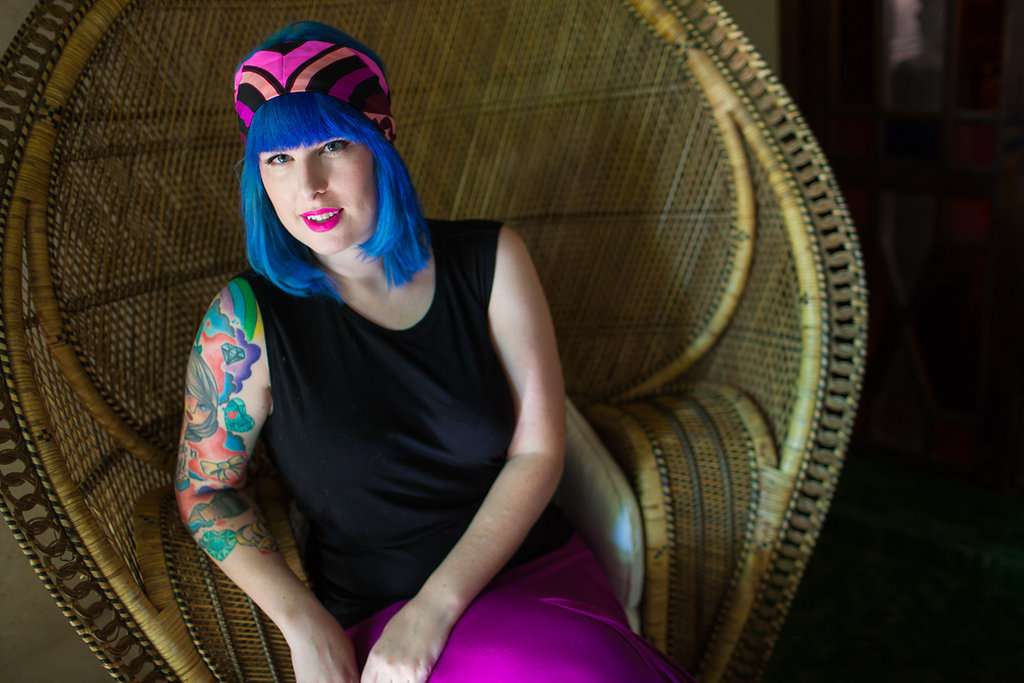 A traditional Moroccan breakfast was served on the rooftop terrace every morning.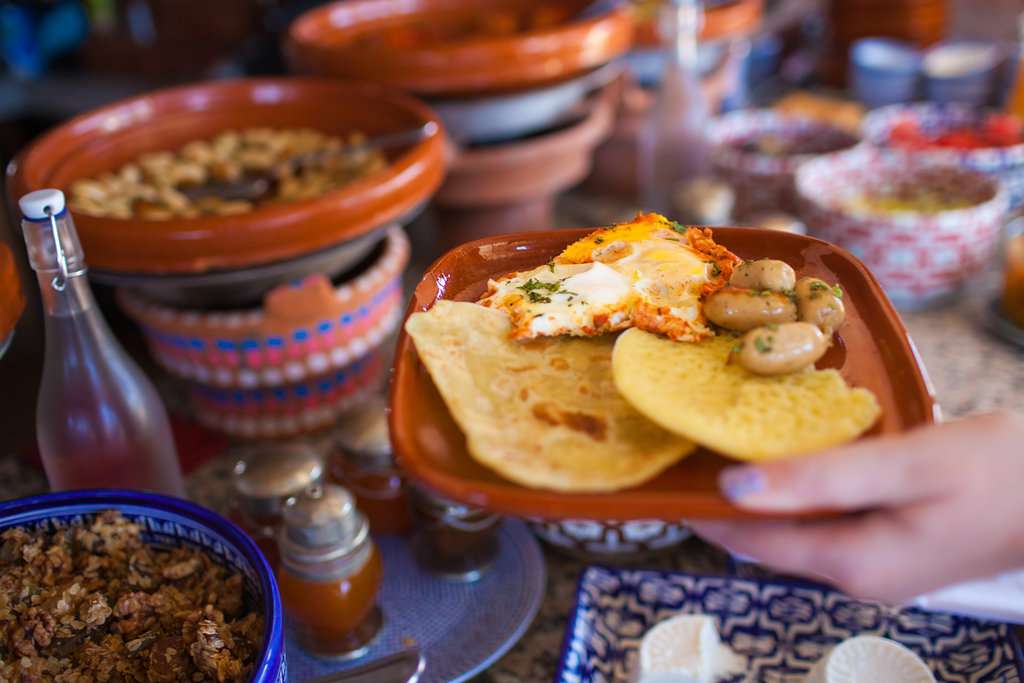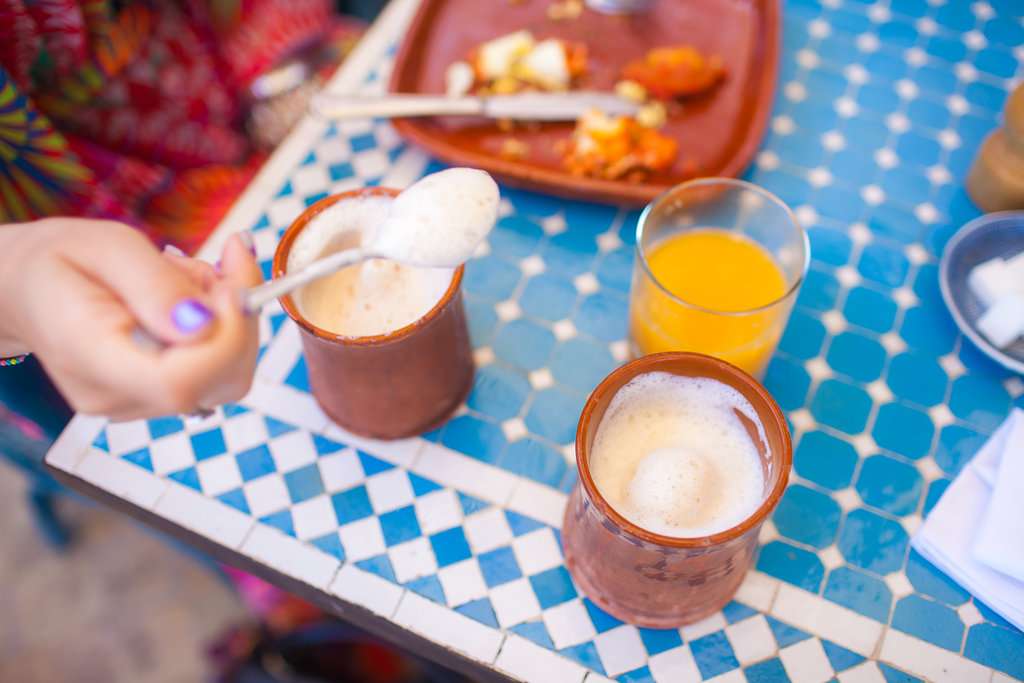 Which has a view to die for!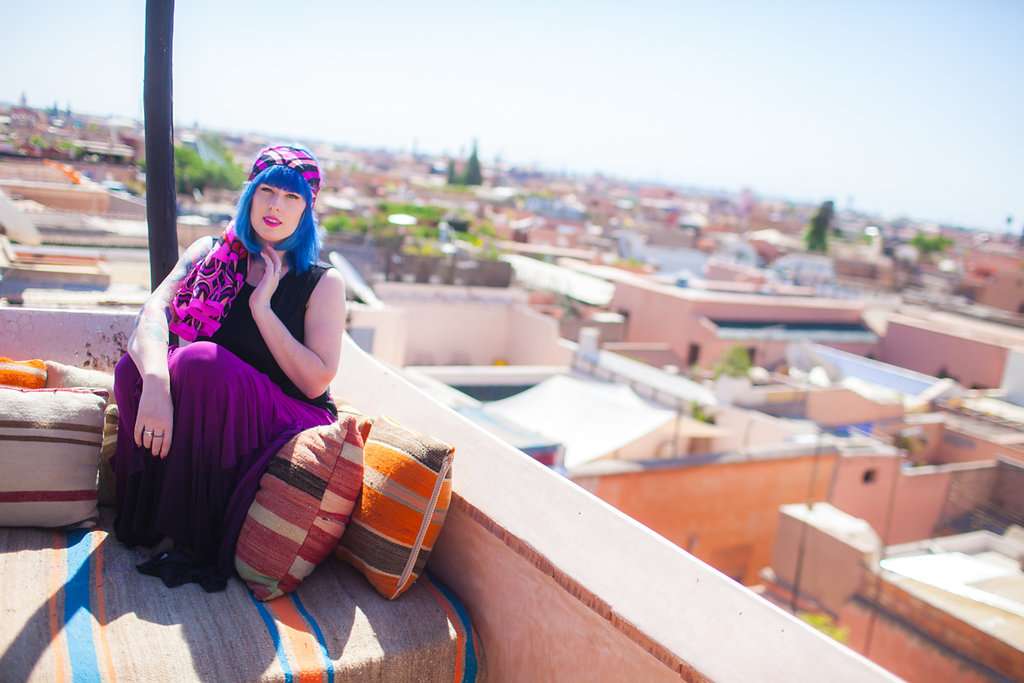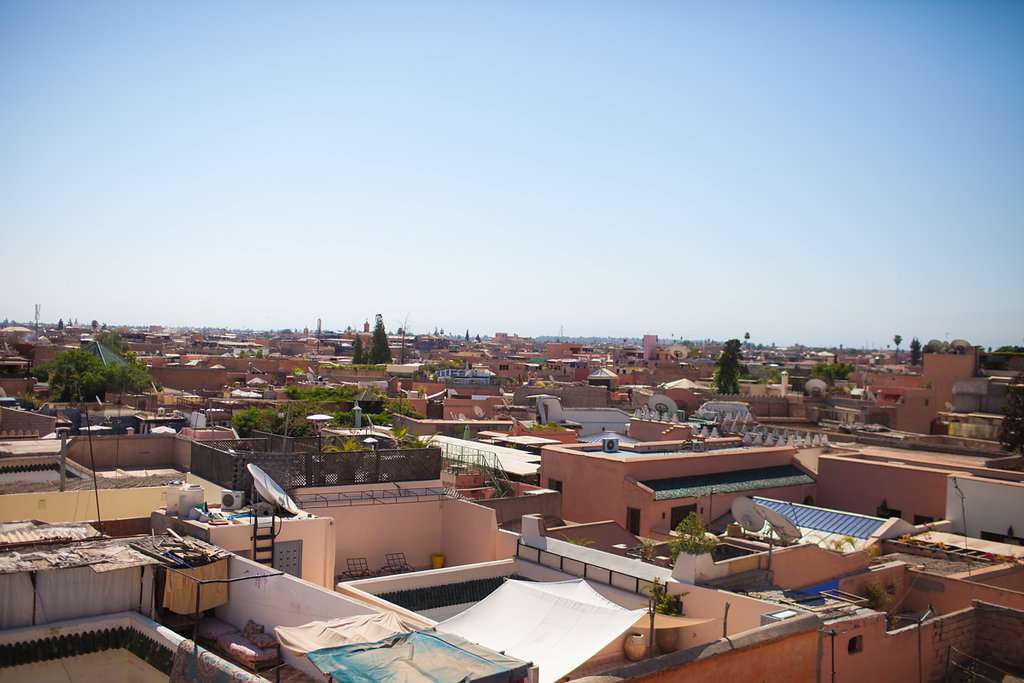 And lots of places to lounge…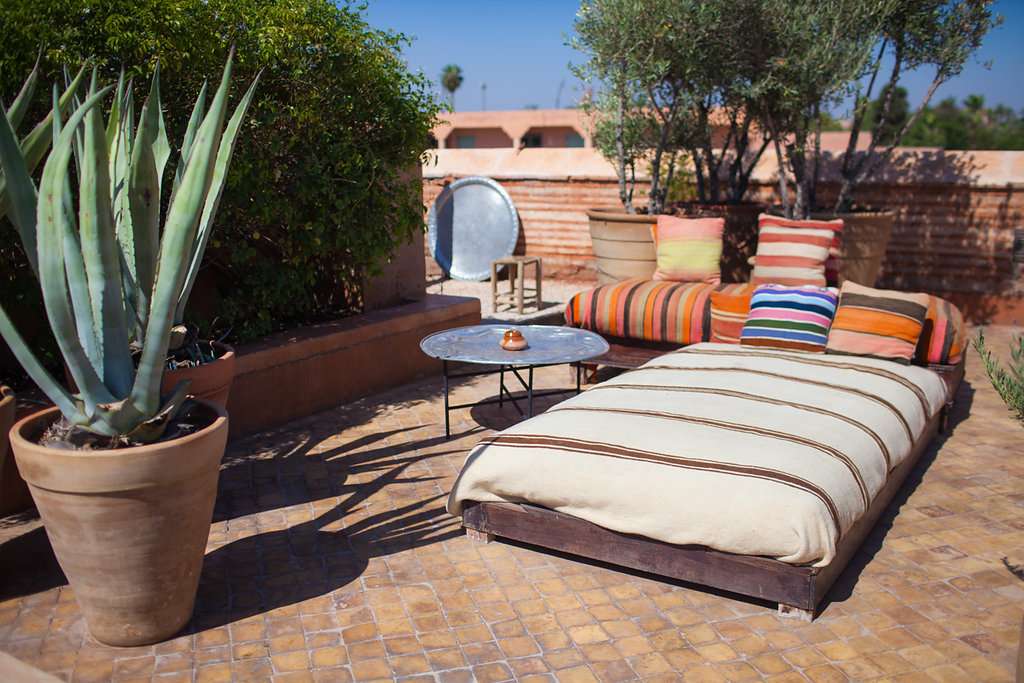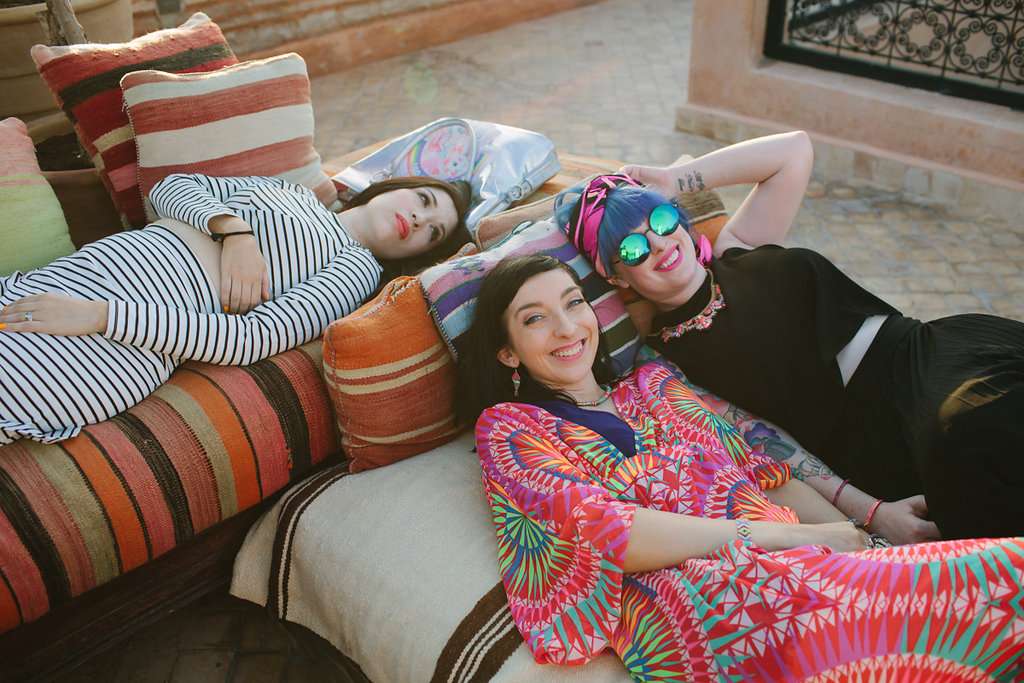 The colours of Marrakesh have to be seen to be believed. This hallway instantly inspired me to redecorate our own one at home! Any ideas how I can get Gareth on-board with hot pink walls!?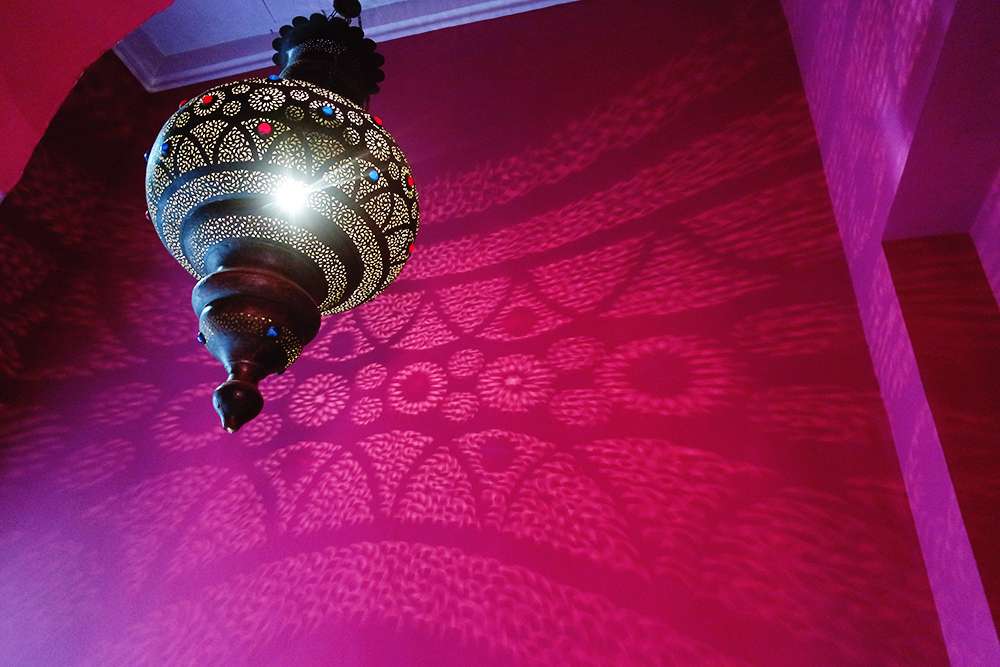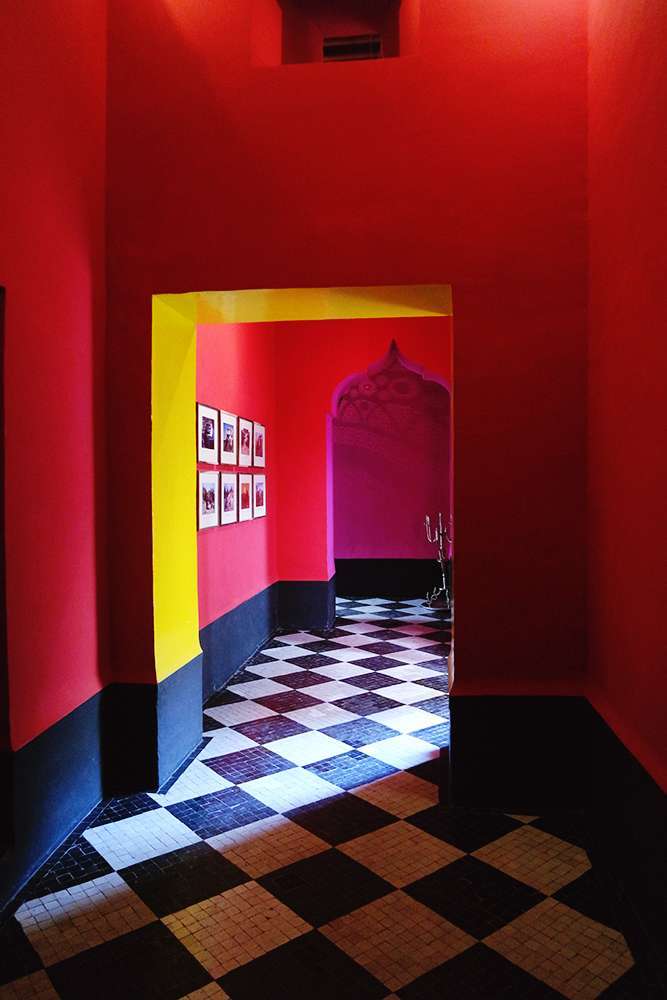 After long days wondering around the Medina, we spent our evenings drinking wine and laying out by this utterly glorious pool.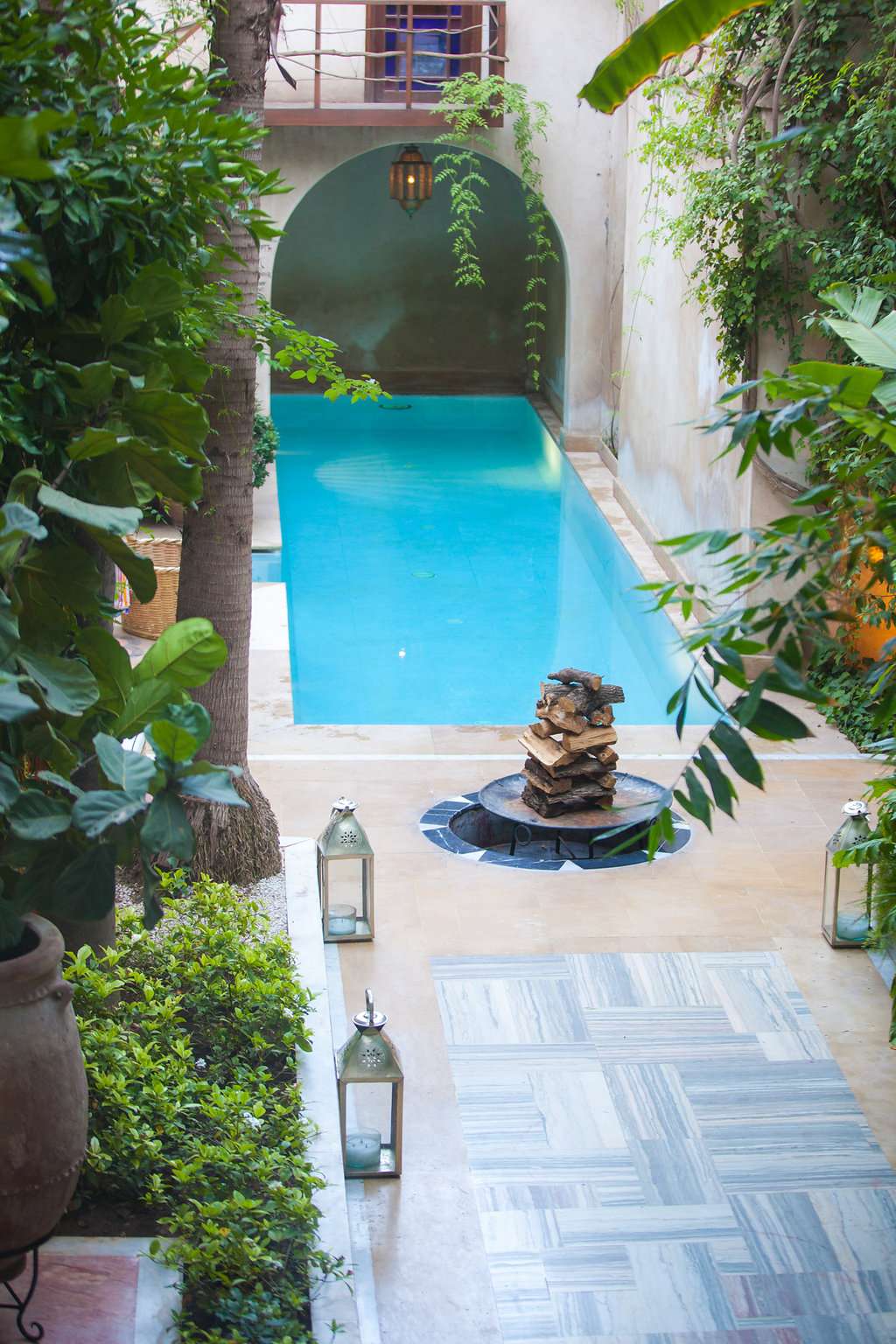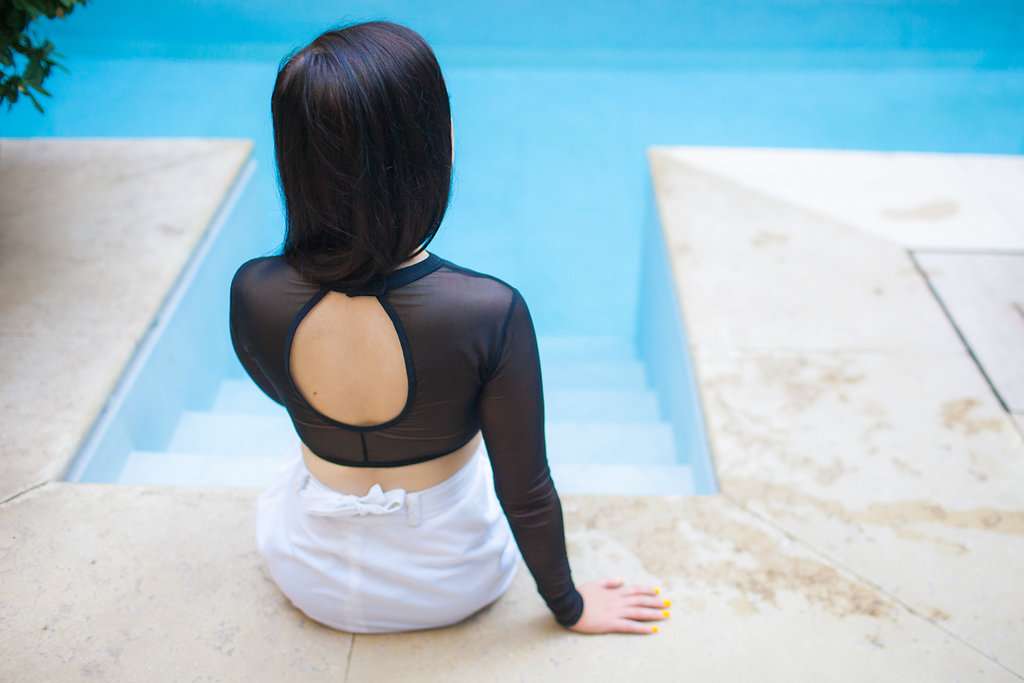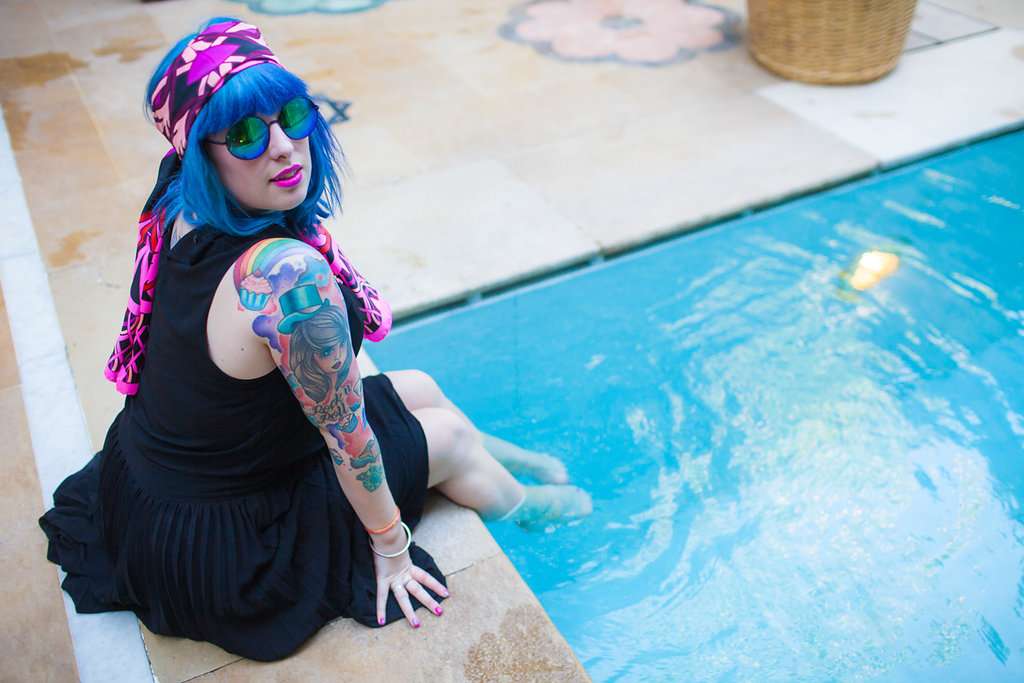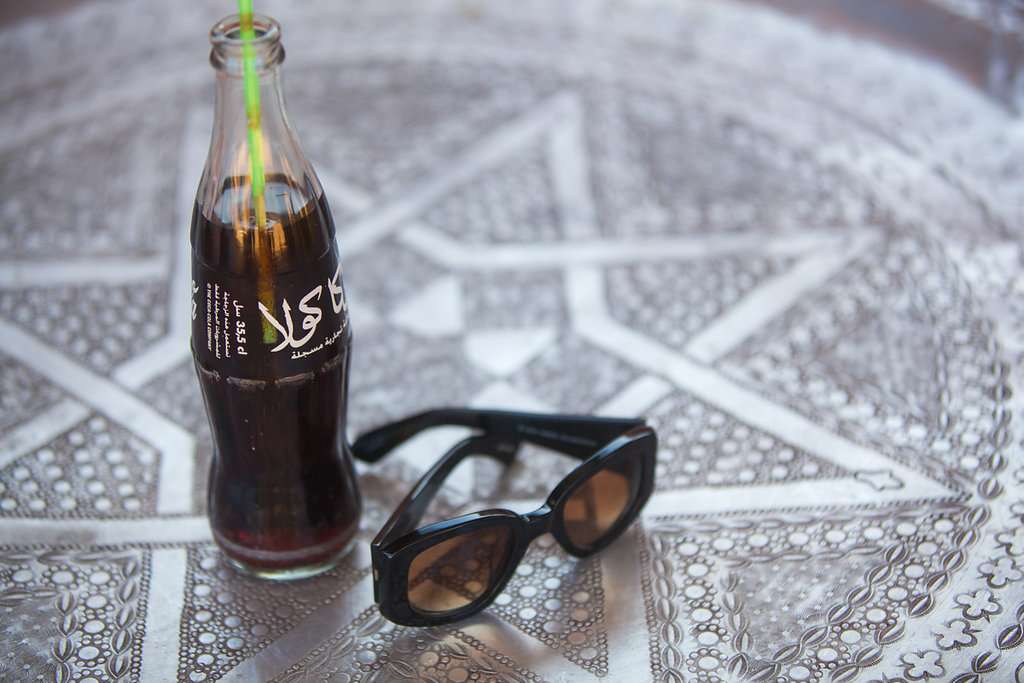 As our time was so limited we knew we could only get a few things checked off our to do lists, but shopping in the Medina was a top priority! I didn't expect to fall in love with QUITE so many things, but I really, truly did… Haggling is a national past time and we loved getting into the spirit! A little tip is to ask the price, then counter with about half that, they'll come down… you go up… and settle once you're happy with it. Nothing has a set price so if you like something and like the price then you paid the right amount!
I scored a rainbow rug for about £20 (he started at £60 so I was pleased with that one!), a pink striped blanket, a super soft pashmina, silver trays and tea pots, spices and oodles of cosmetics! Yeah, you might want to plan to buy an extra suitcase while you're there…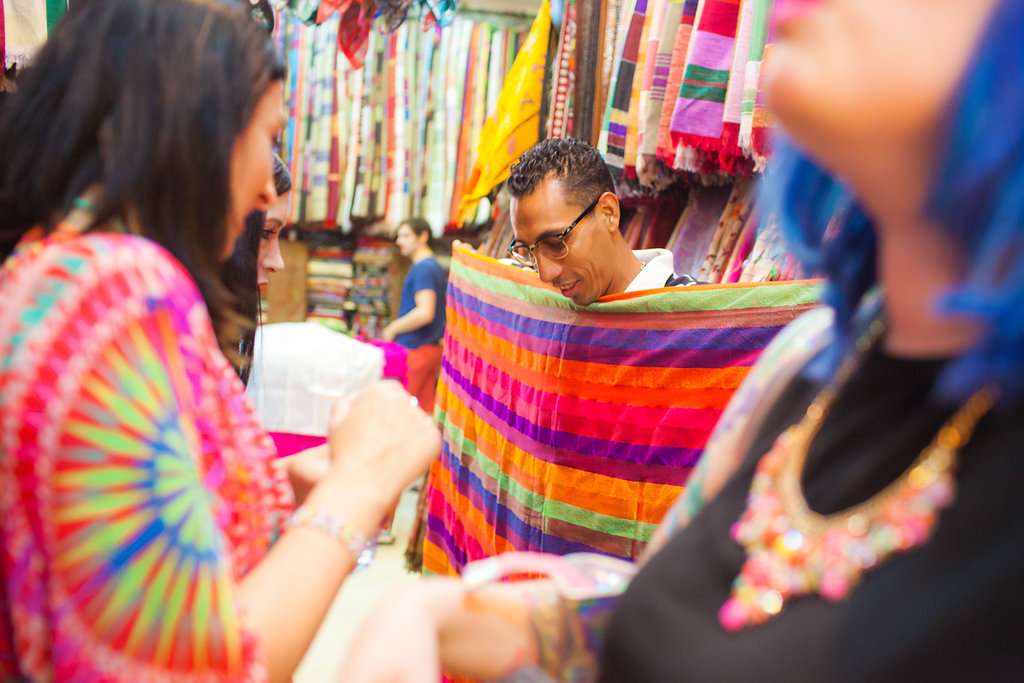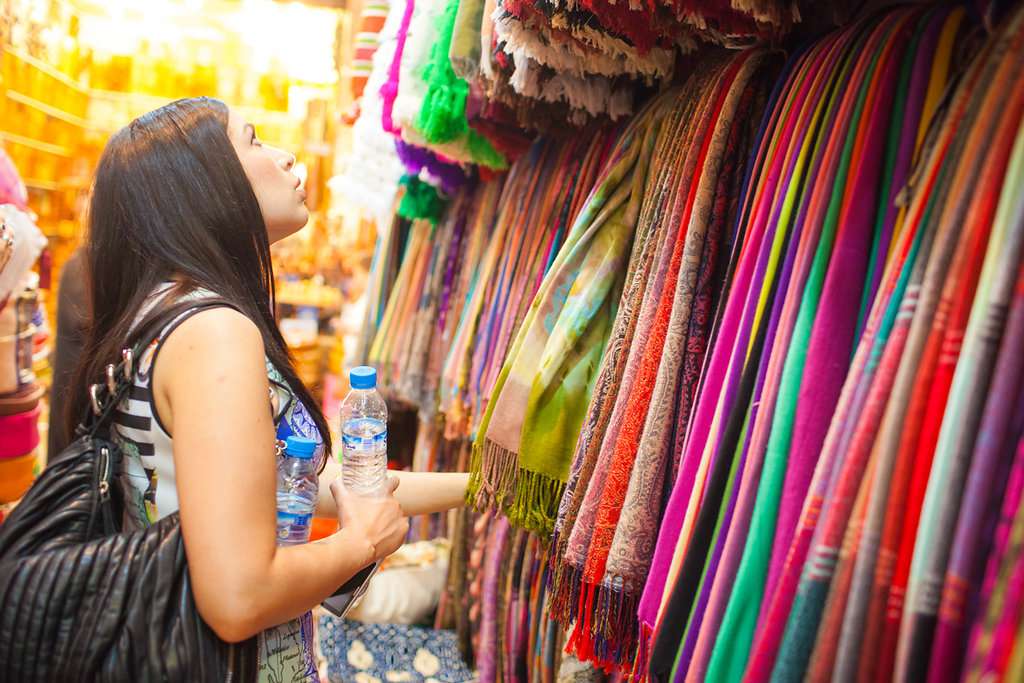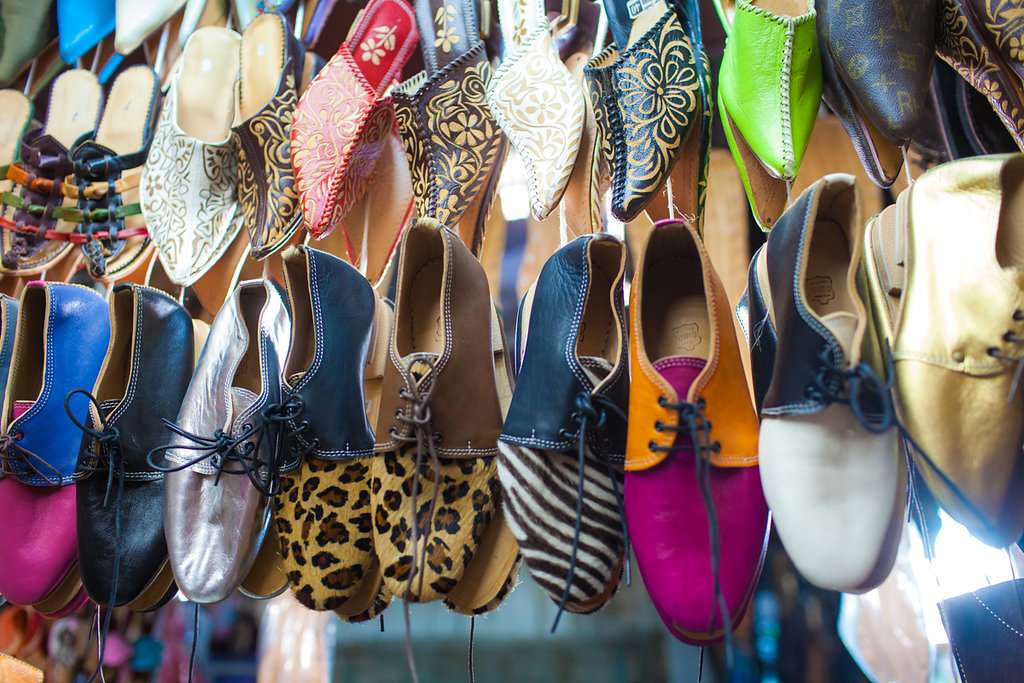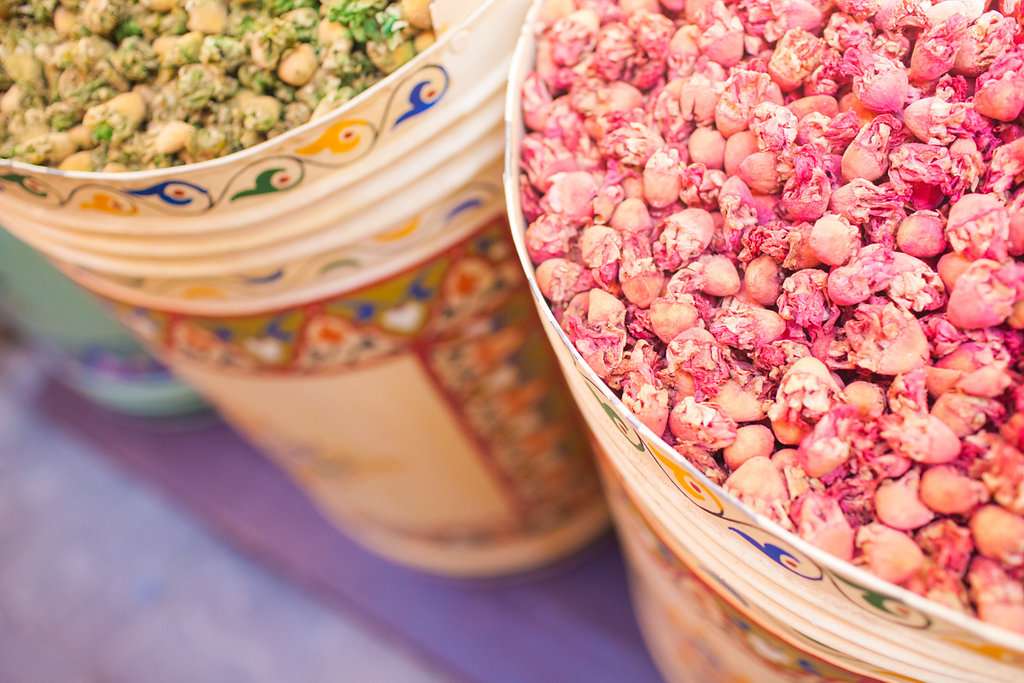 Some of the larger stores take credit and debit cards, but I'd recommend carrying cash because not all of the souks do. If your cards don't have a chip, make sure you take plenty of money out at the airport because the cash machines won't read them. Morocco also has a closed currency, meaning you can't get cash before you arrive and you have to return it before you leave, so make sure you factor in a bit of extra time at the airport to do so. We didn't and literately had to RUN to catch our our plane outta there which was so not fun!
On our first morning the hotel arranged a guide to take us around. The Medina, the shopping district packed with vendors and their stores, is a maze and you'd get so incredibly lost trying to navigate it on your own. Abdel was a riot and took us to all the best places. He was definitely a shopping enabler! I'd really recommend getting a guide for at least one day if you can. It cost us 300 dirhams (around £20) for the whole day and was one of the best things we did!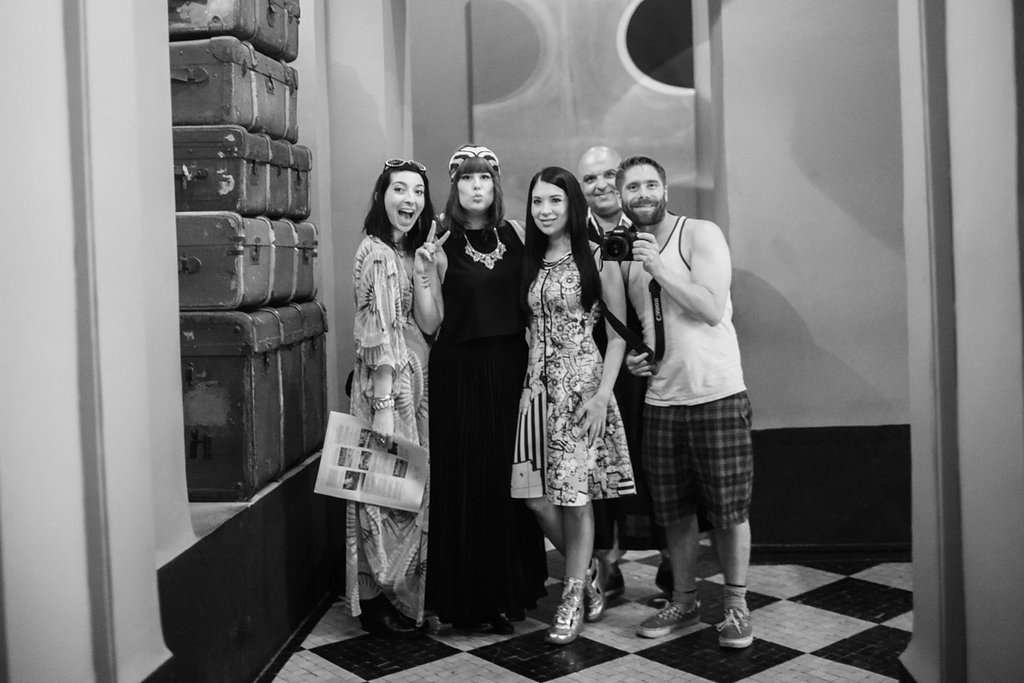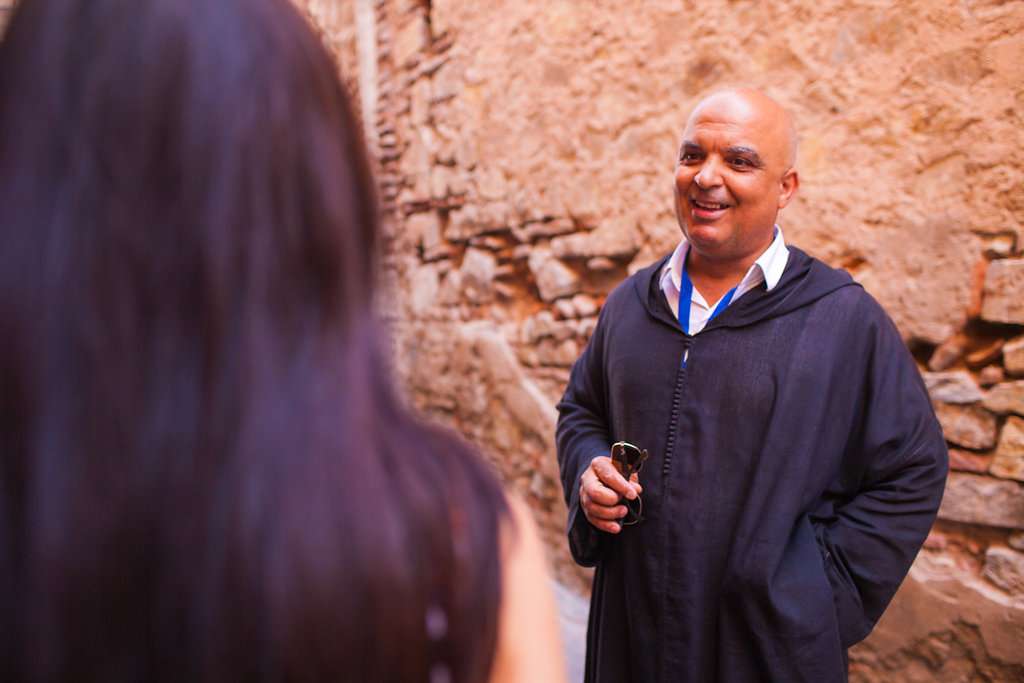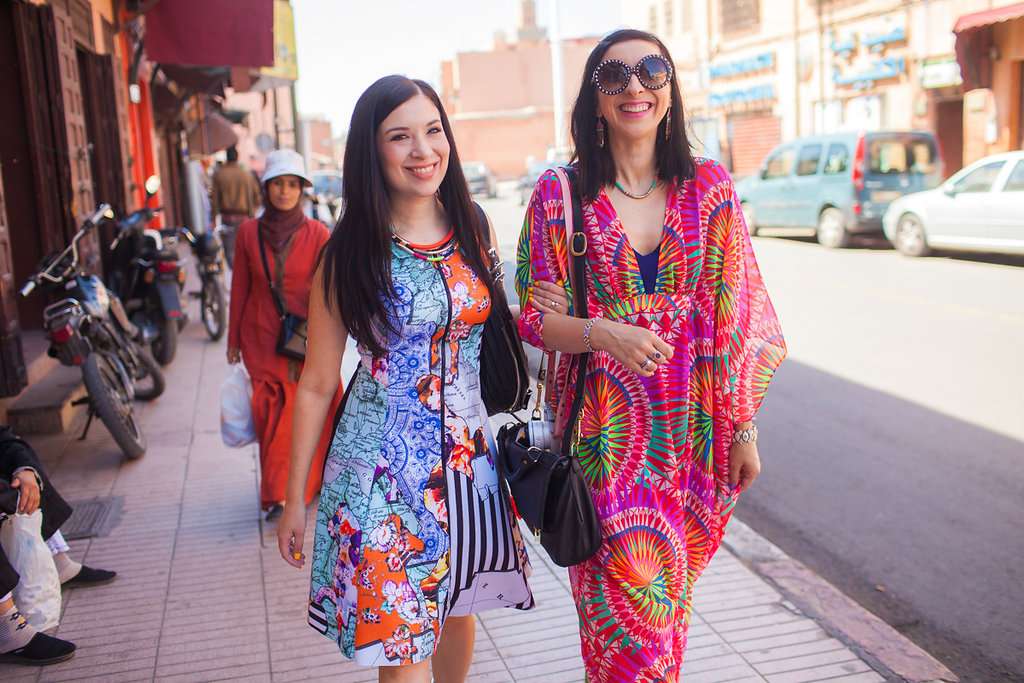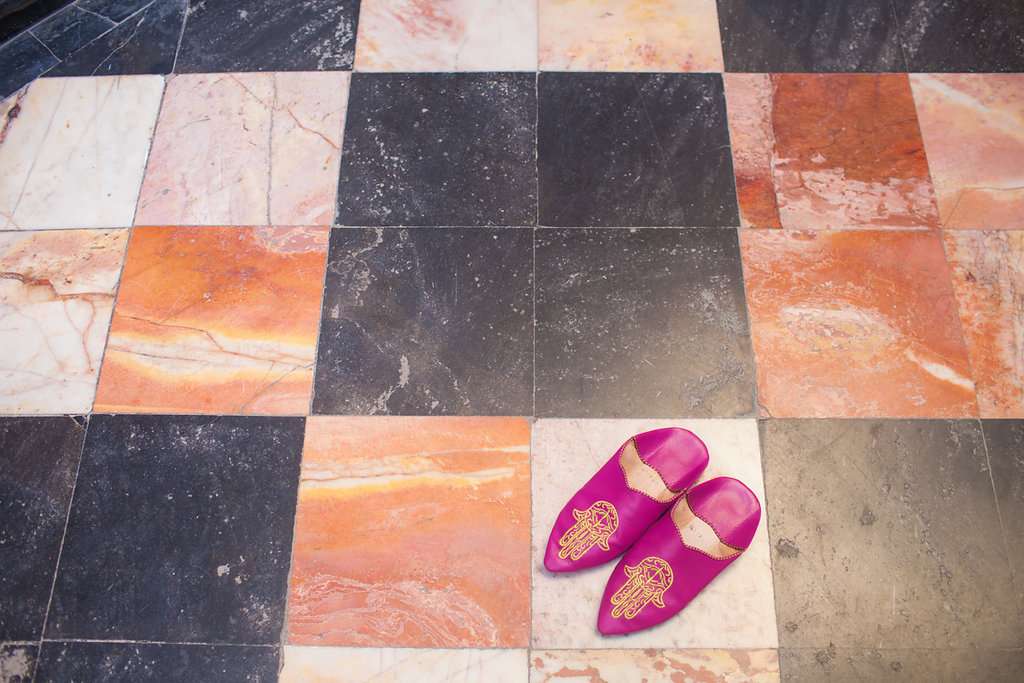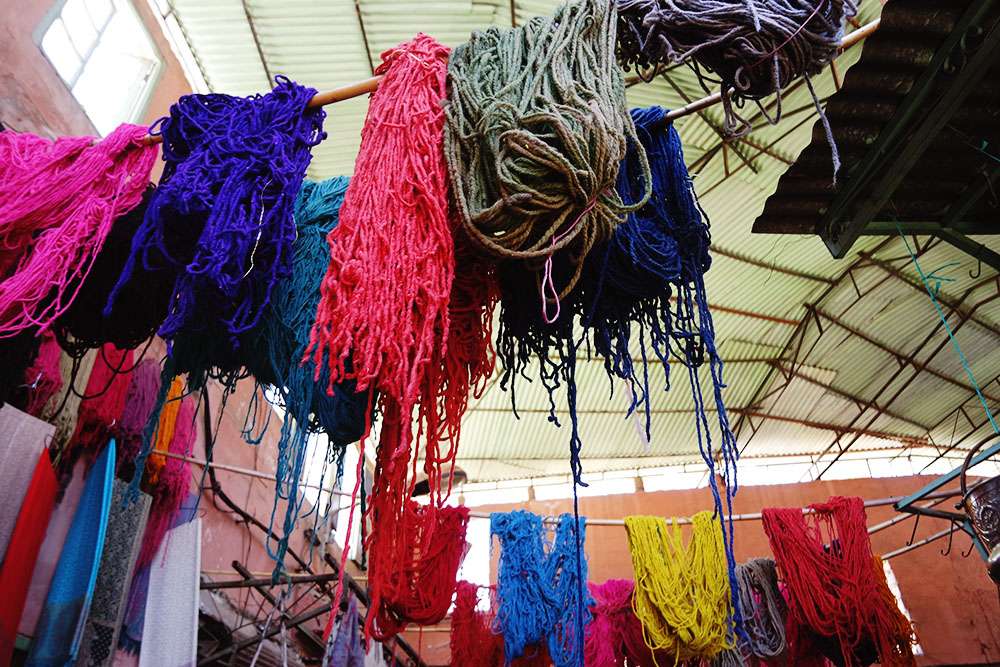 All of the stray cats broke my heart. They are everywhere. I wanted to rescue them all.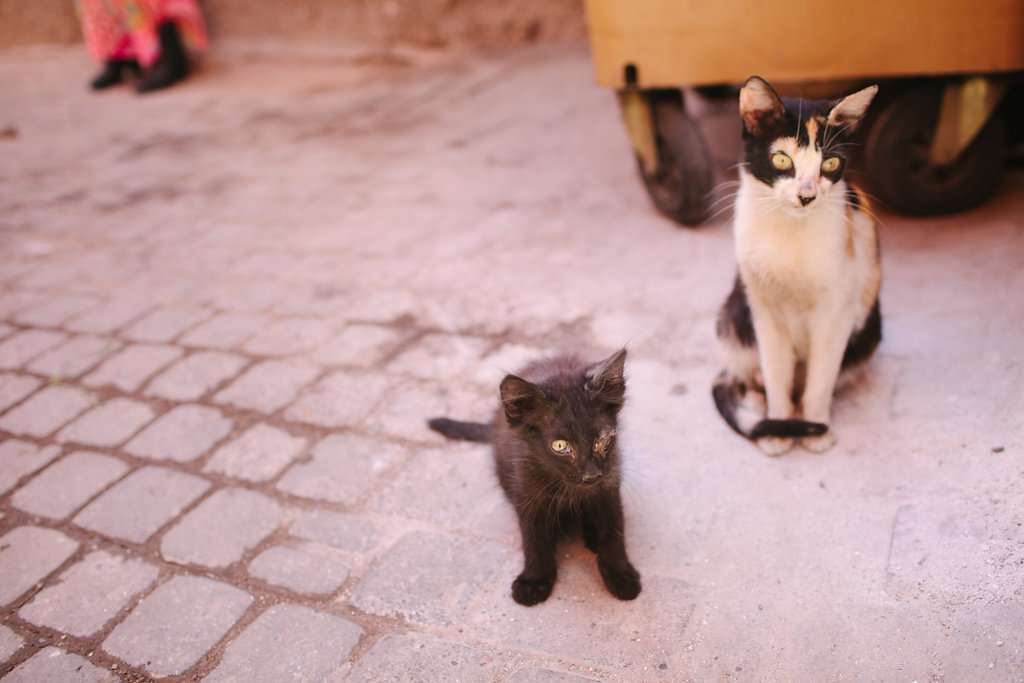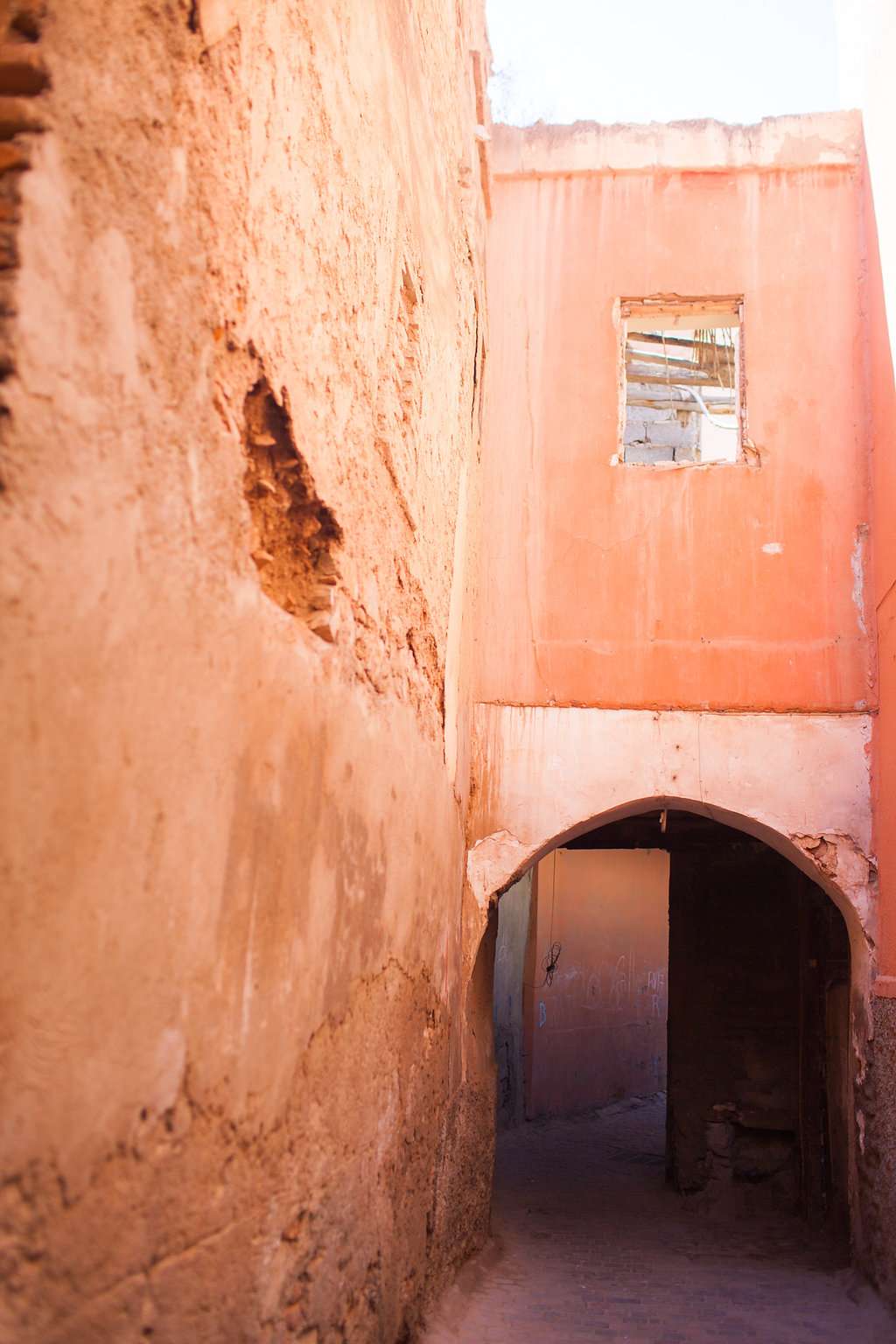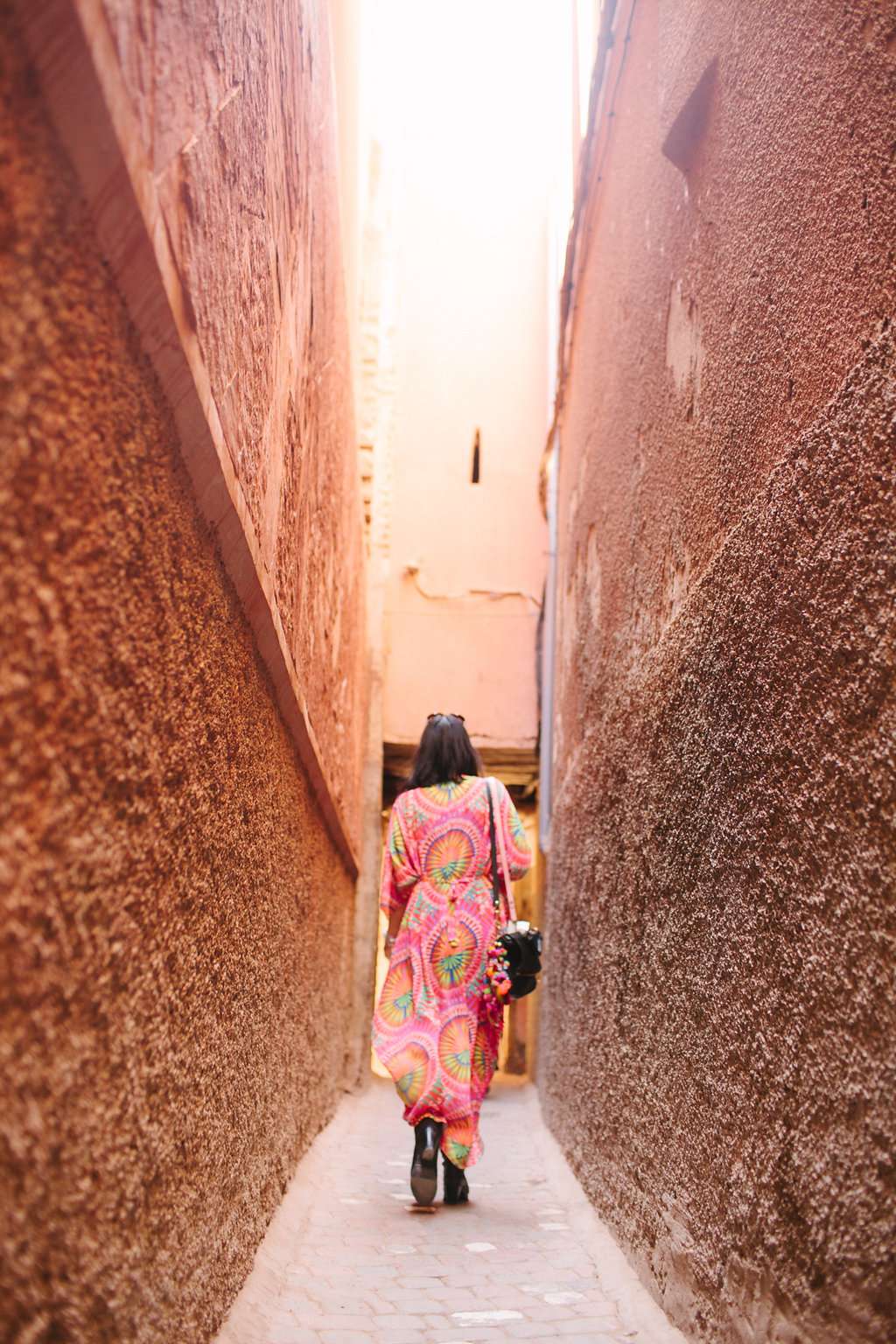 Shauna felt the same about all the donkeys. Apparently the working animals are treated really well in Marrakesh but we couldn't help but feel a bit sad for them out in the intense heat all day.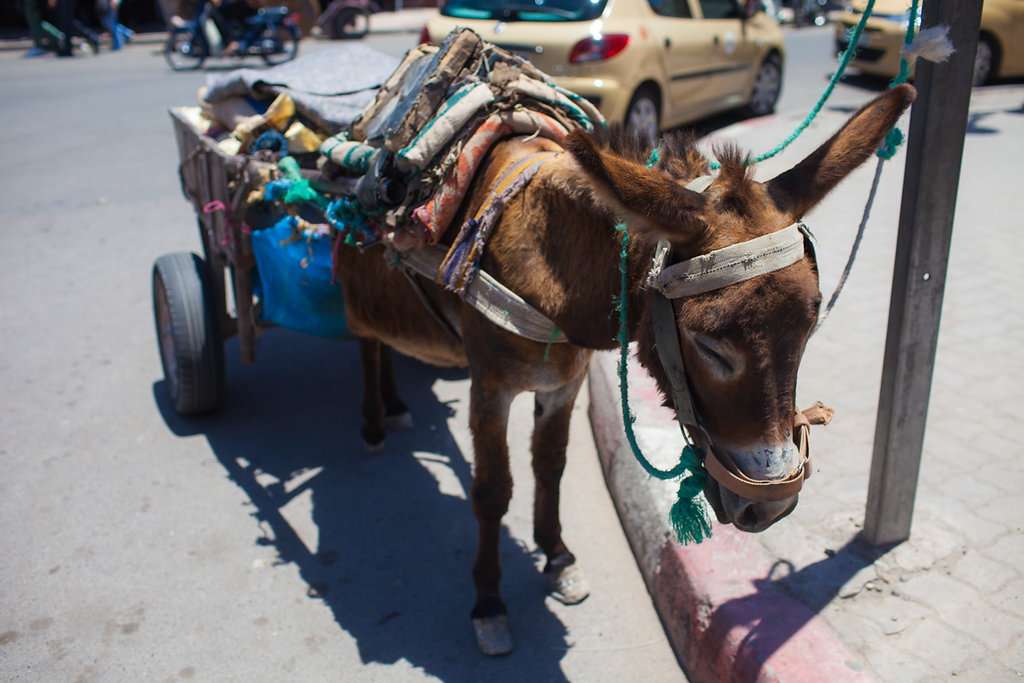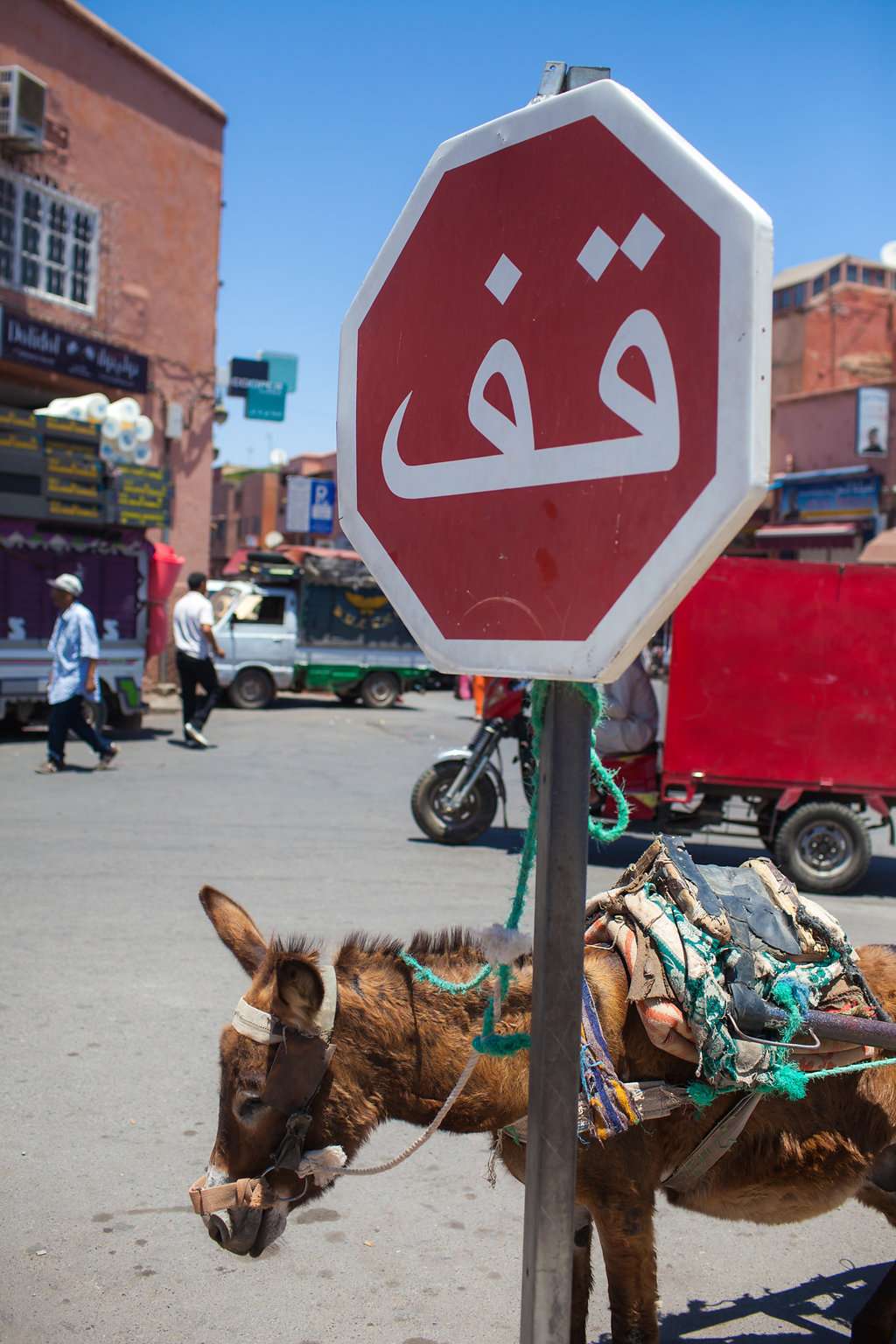 Amazing colours and epic tiles as far as you can see.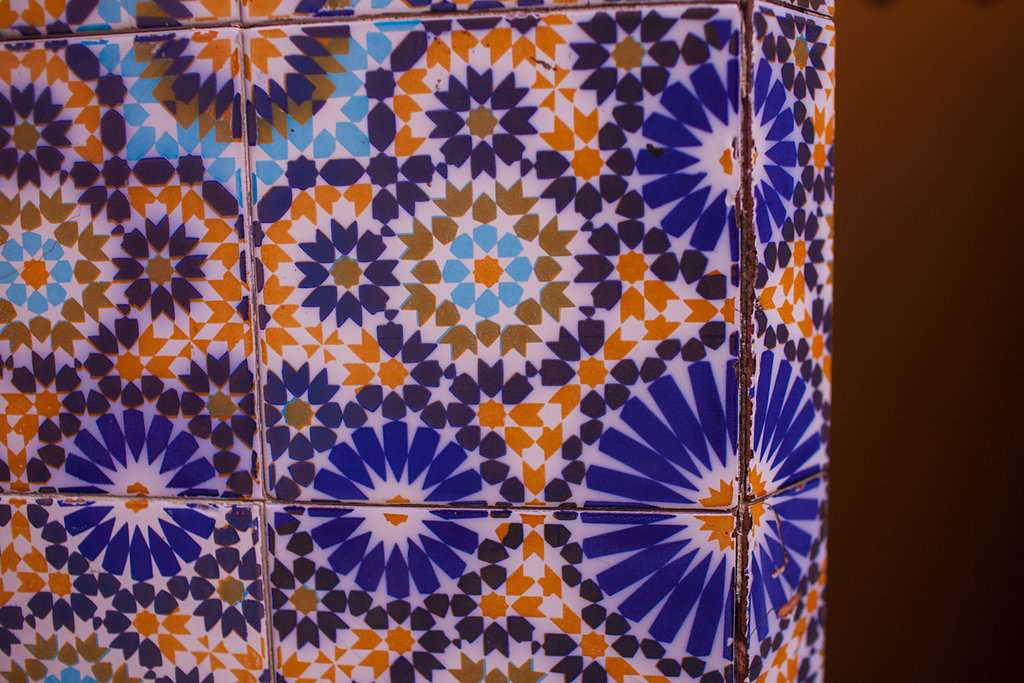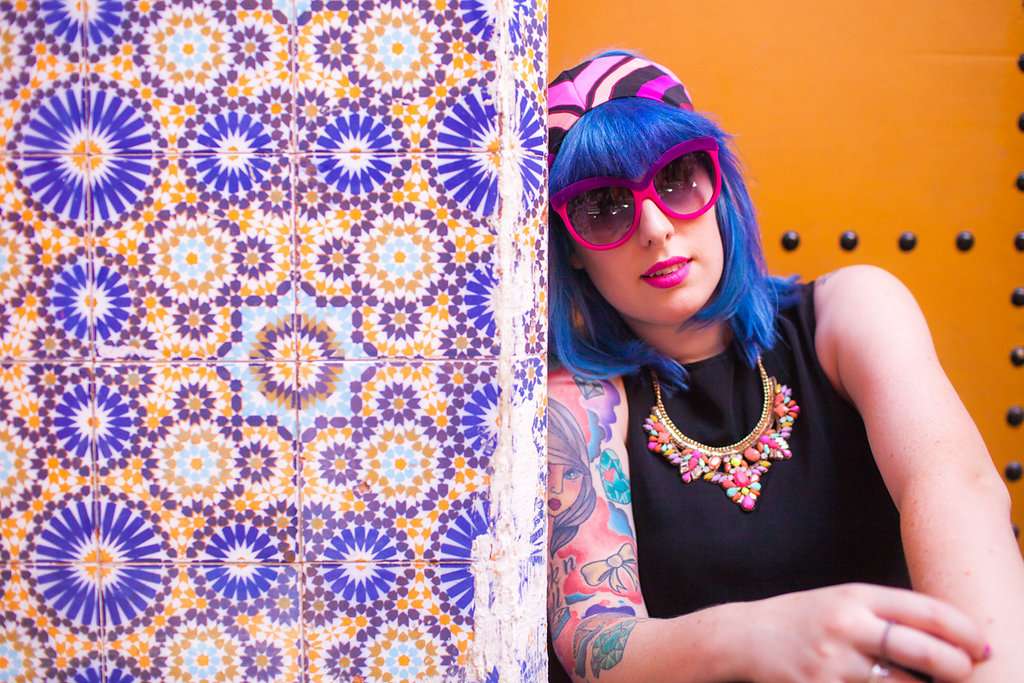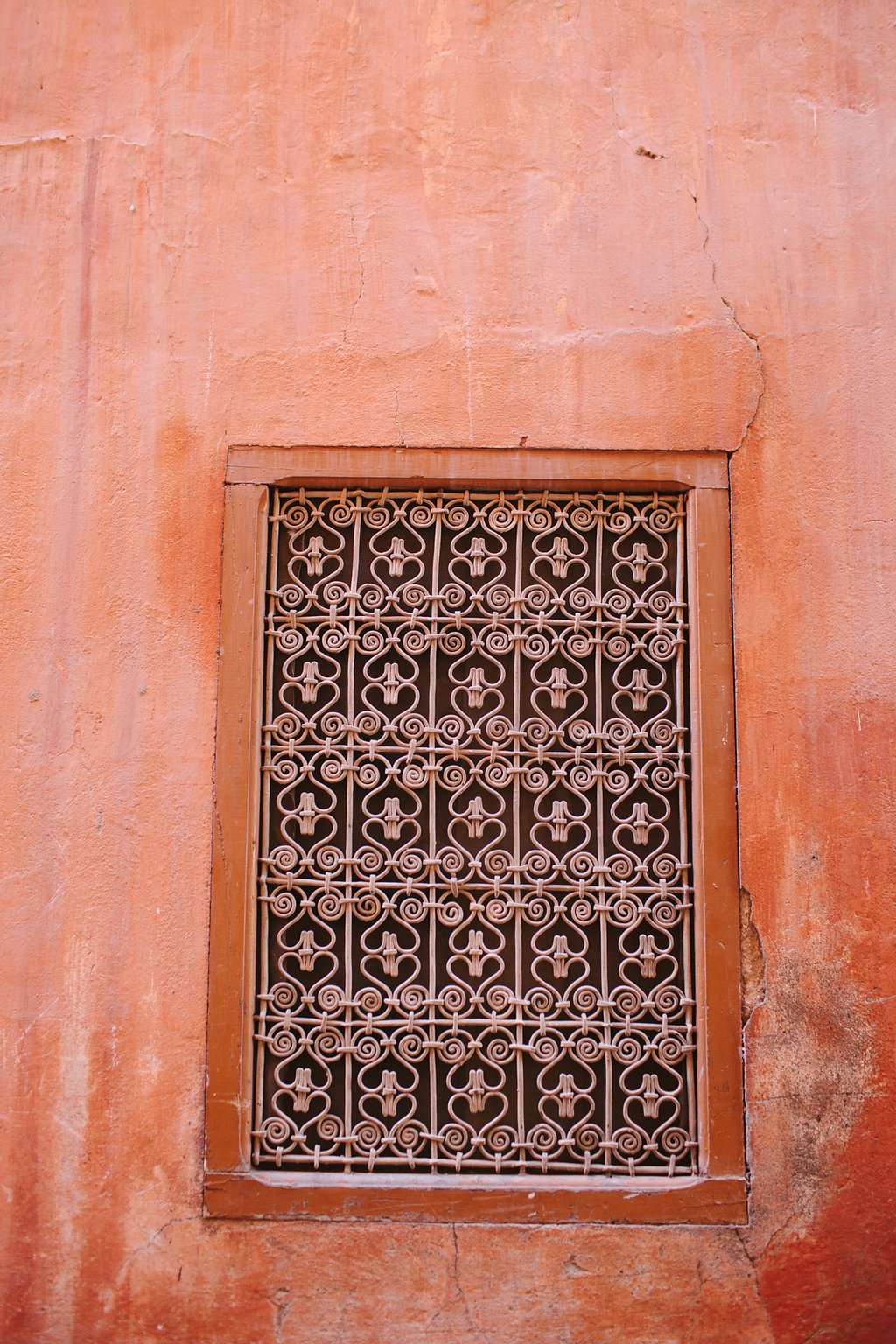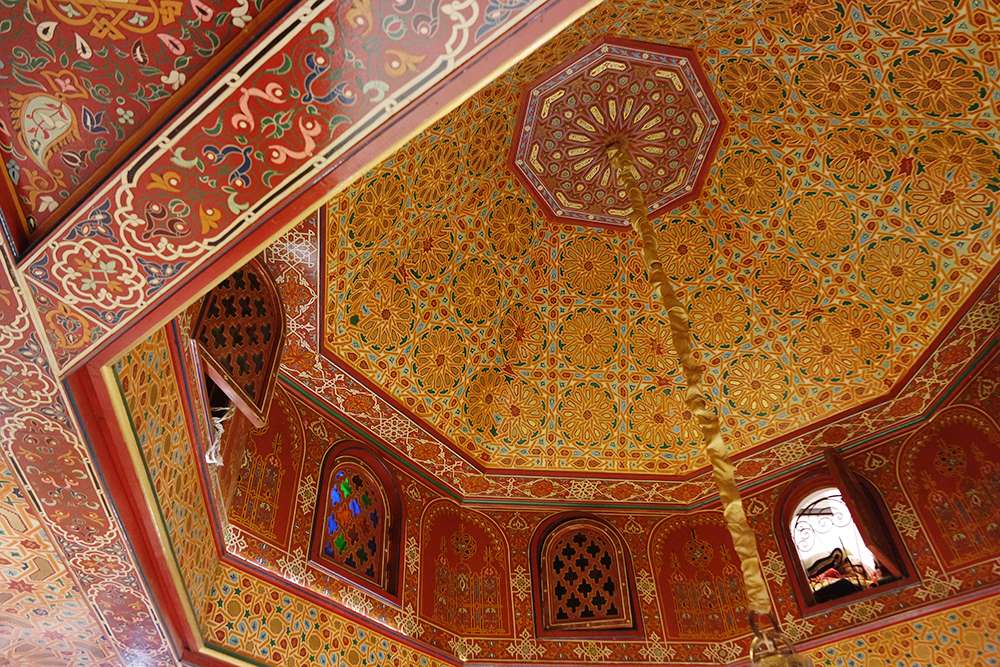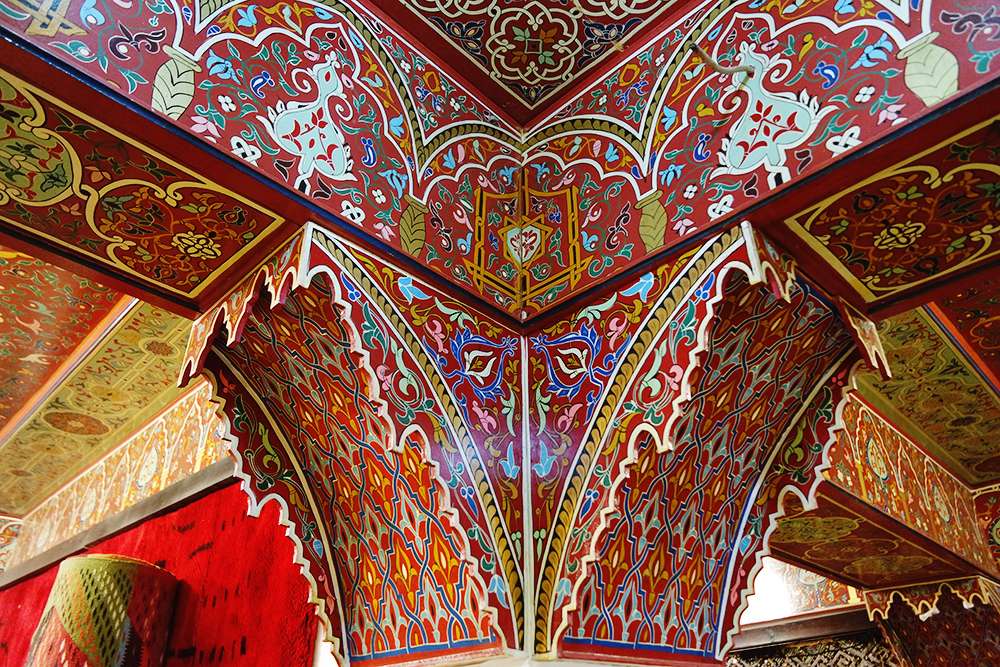 One of our favourite stops was this pharmacy. The owner showed us all these different local remedies and products and lets us try them all. We left with bungling bags of treats and Gala got a great shoulder massage for about £1.50!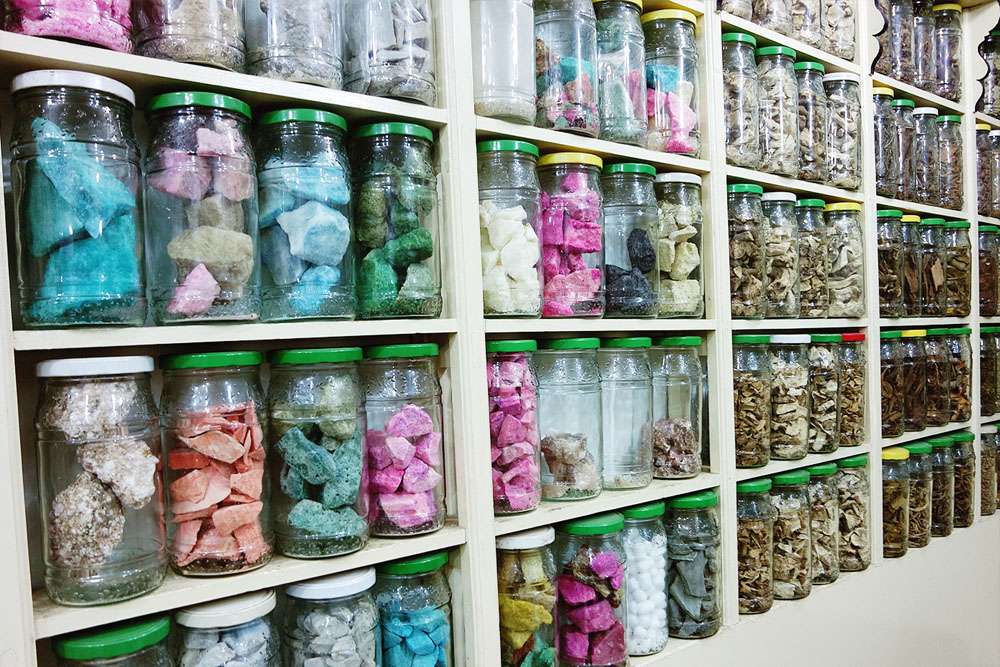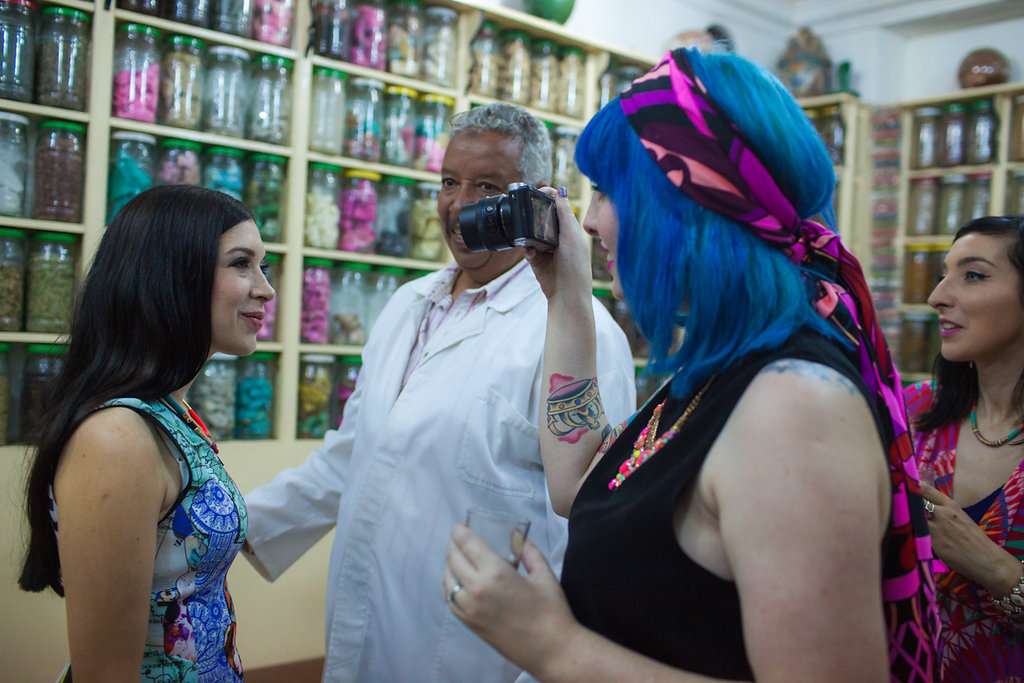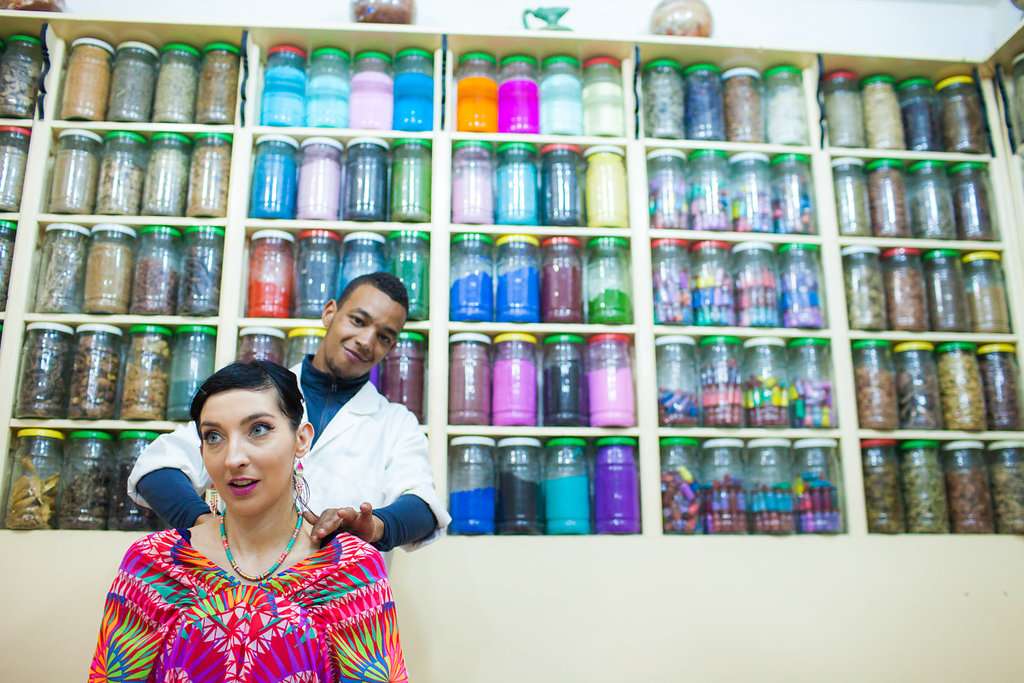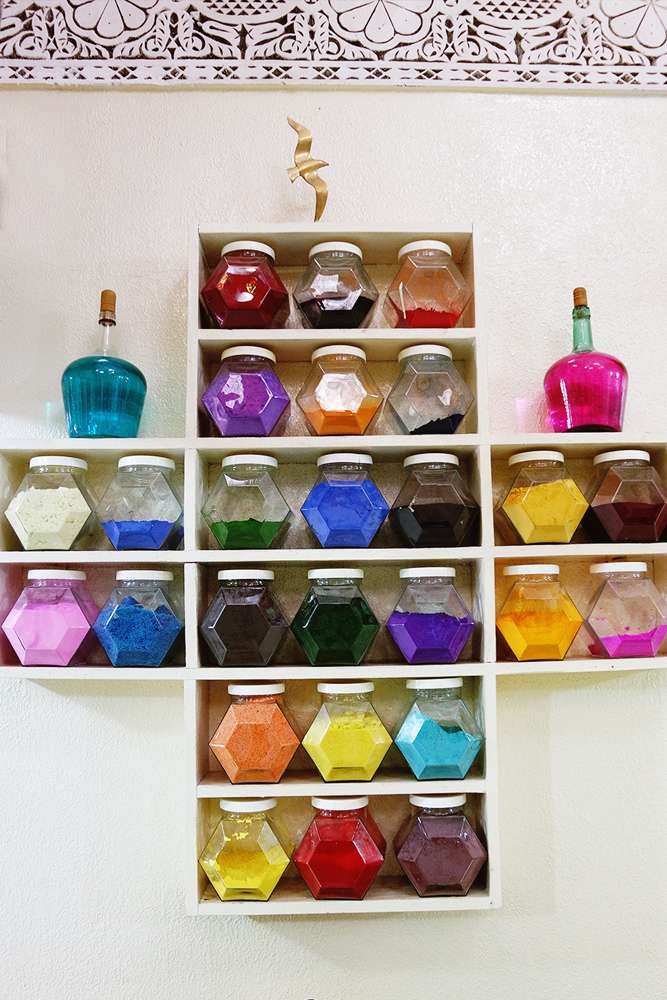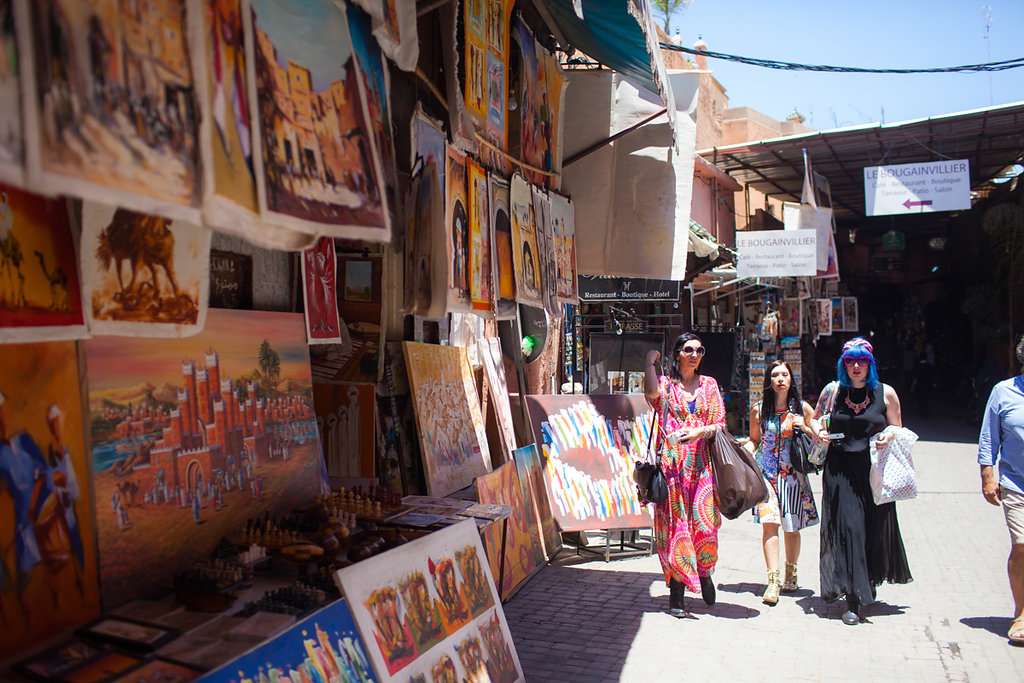 The following day we headed to the Majorelle Garden, Yves Saint Laurent's secret Moroccan garden. We'd been told to go there by SO MANY people on Instagram and we were not disappointed.
The twelve-acre landscape garden was designed by the French artist Jacques Majorelle in the 1920s and 1930s. Yves Saint Laurent and his partner bought it in 1980 and would often stay in the bright blue house until his death in 2008.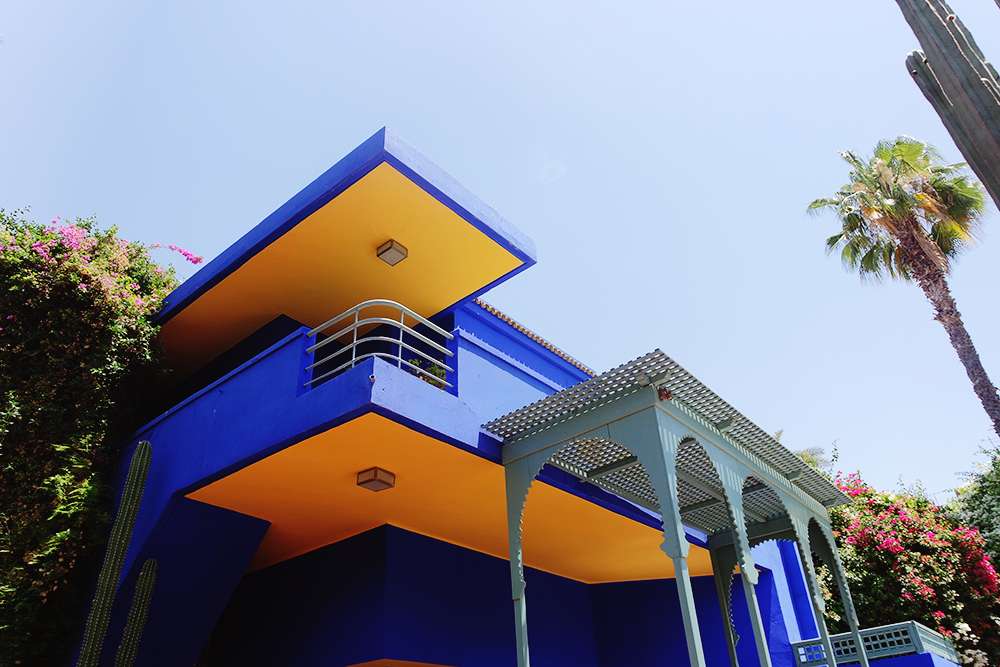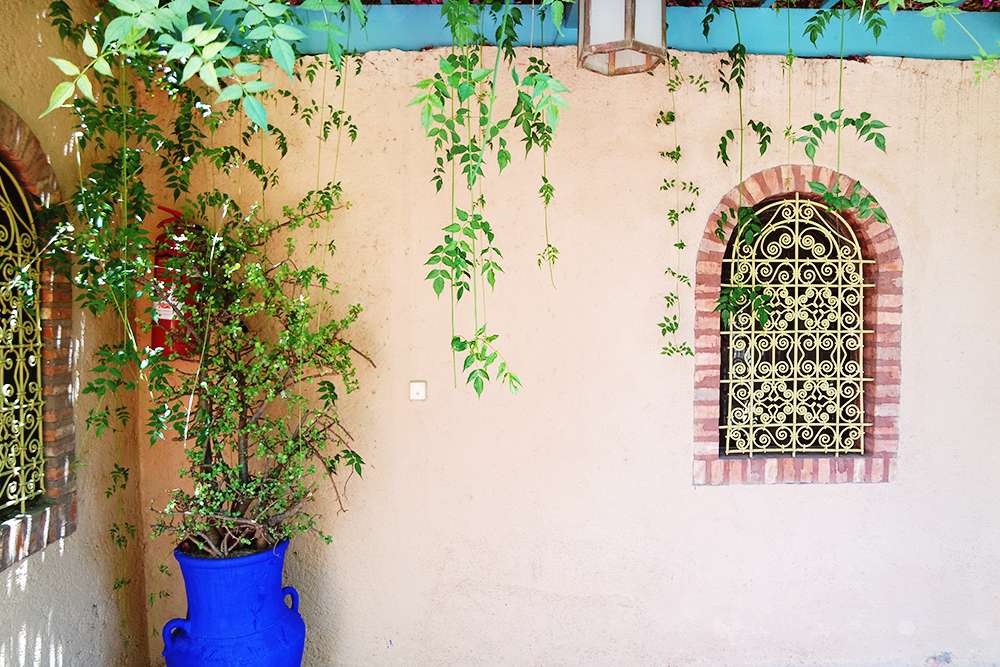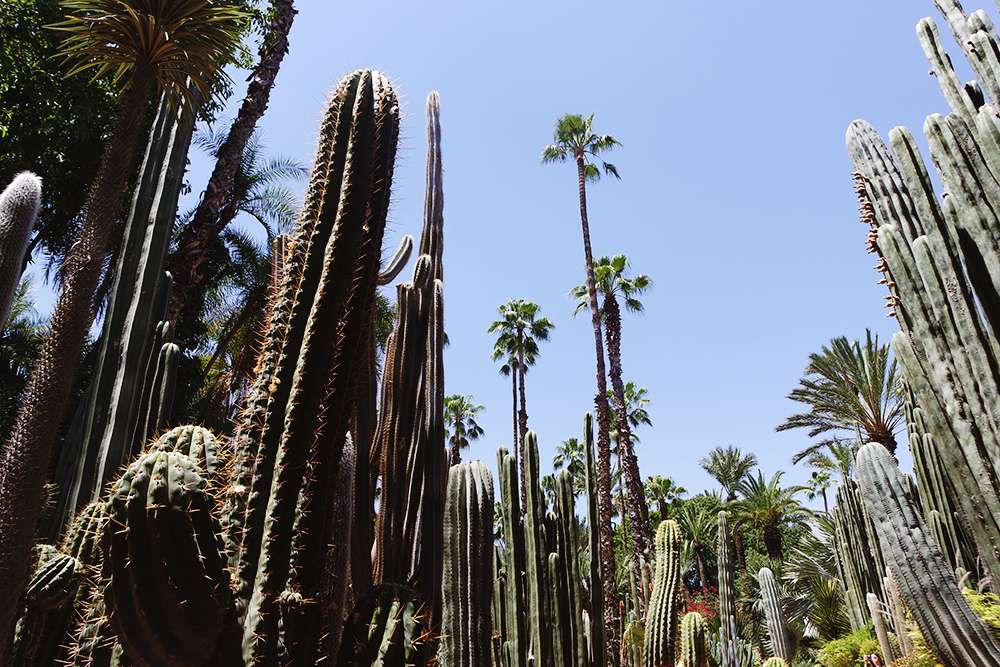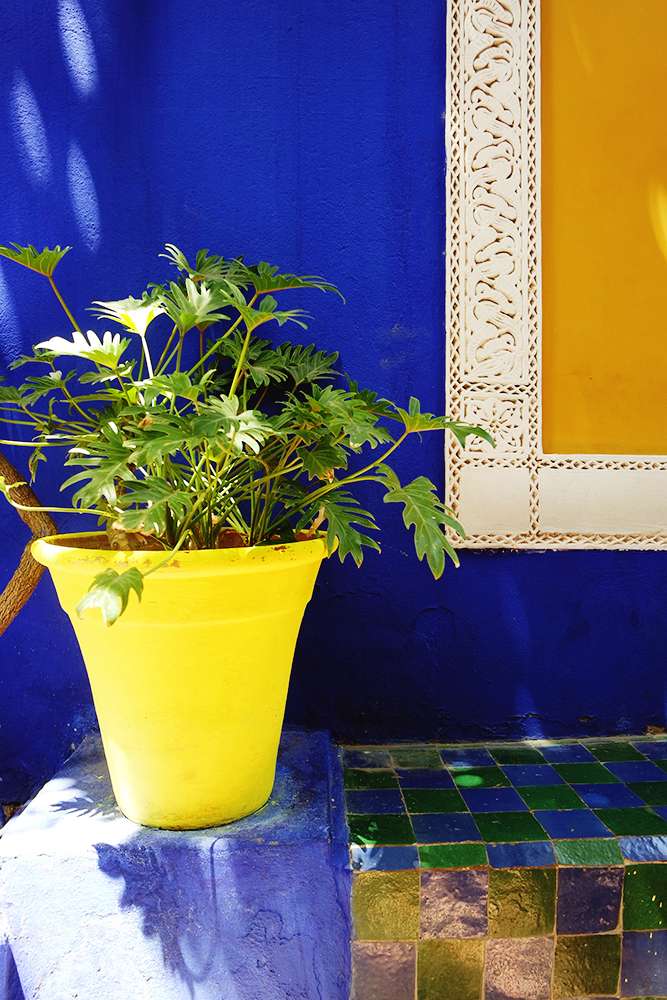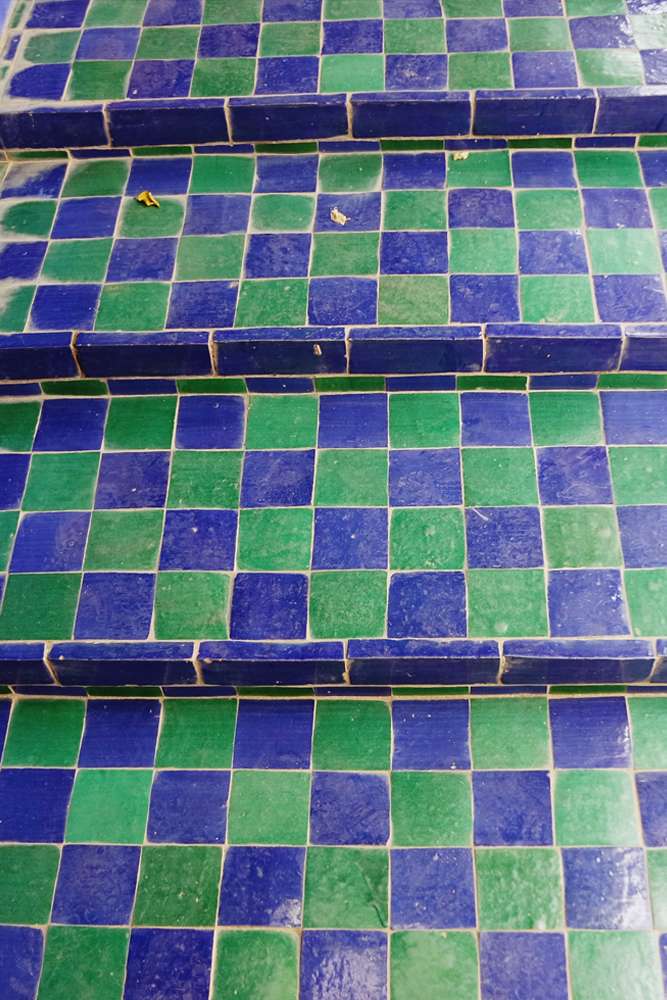 The gardens are mesmerising with bright blue walls, luscious green foliage, cacti and water features. It's a must see but try to get there early, it gets very busy around lunchtime.
I had no idea what would be waiting for me as we got off the plane in Marrakesh but I can safely say that I have fallen in love. While initially, the difference in culture can be a little intimidating, after just a few hours we realised the people were all lovely, the bartering was so much fun and three colourful weirdos like us fit right in!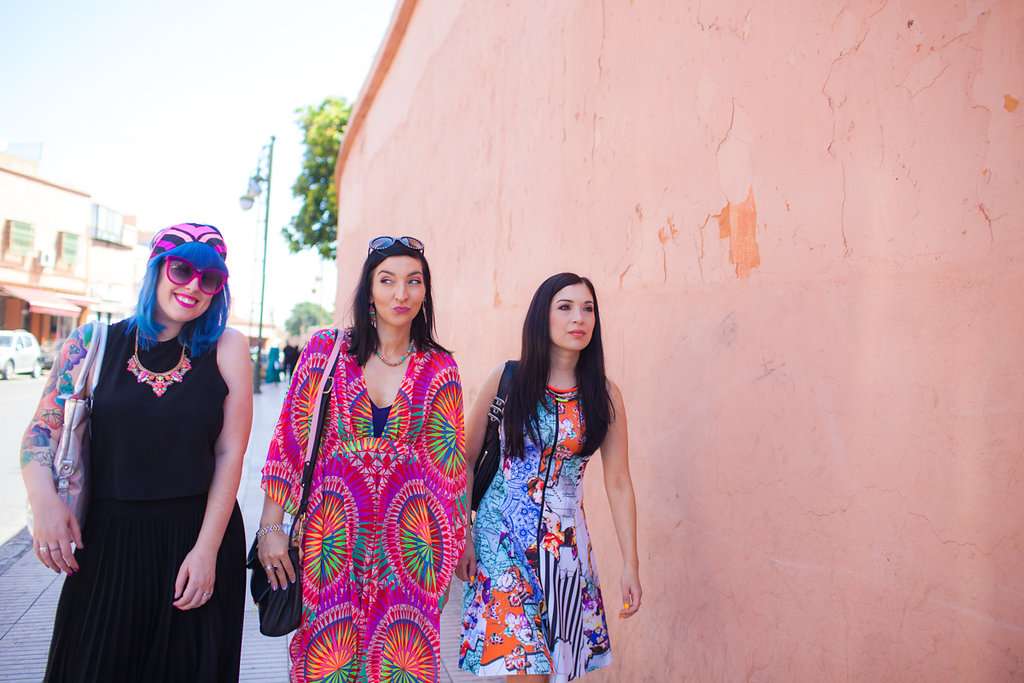 If you're going to Marrakesh for your honeymoon I am forever jealous, I can't wait to go back one day soon!