Juliana and Forrest were married at the bride's parent's home in California in October. Their inspiration was the time of year, so they had Halloween and Day of the Dead references mixed in with other things they both love such as the theatre and music from the 1920s-40s. They also wanted to play homage to their Latin heritage.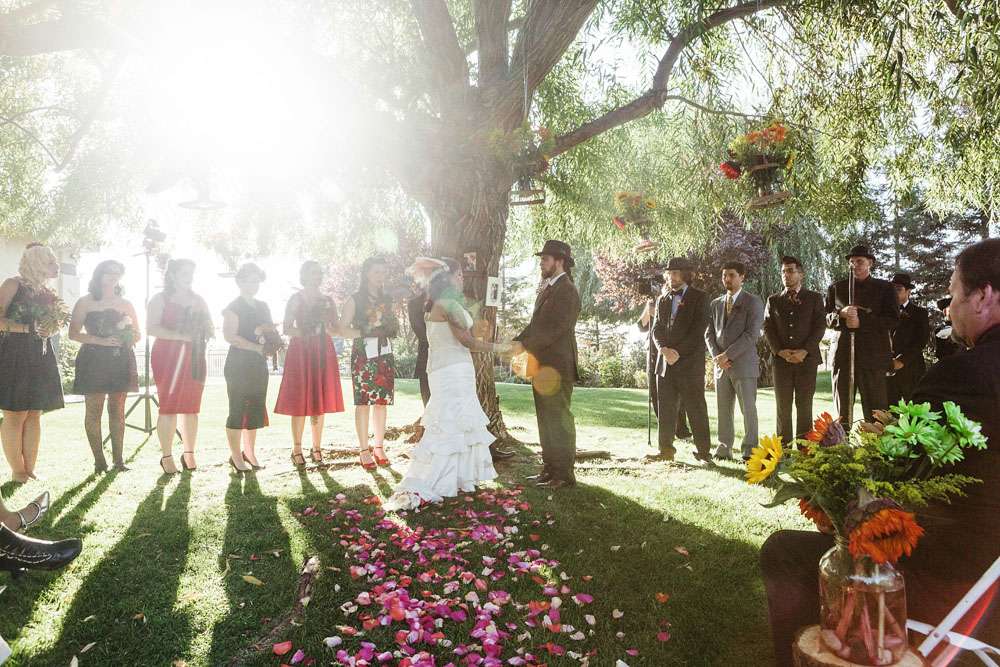 The ceremony was particularly special and important. "We had an ancient Viking tradition in our ceremony, in honour of the other half of our common heritage", Juliana explained. "We also had some friends that performed a cleansing ritual before the event got under way, which was a great idea. The whole vibe of our wedding was super chill."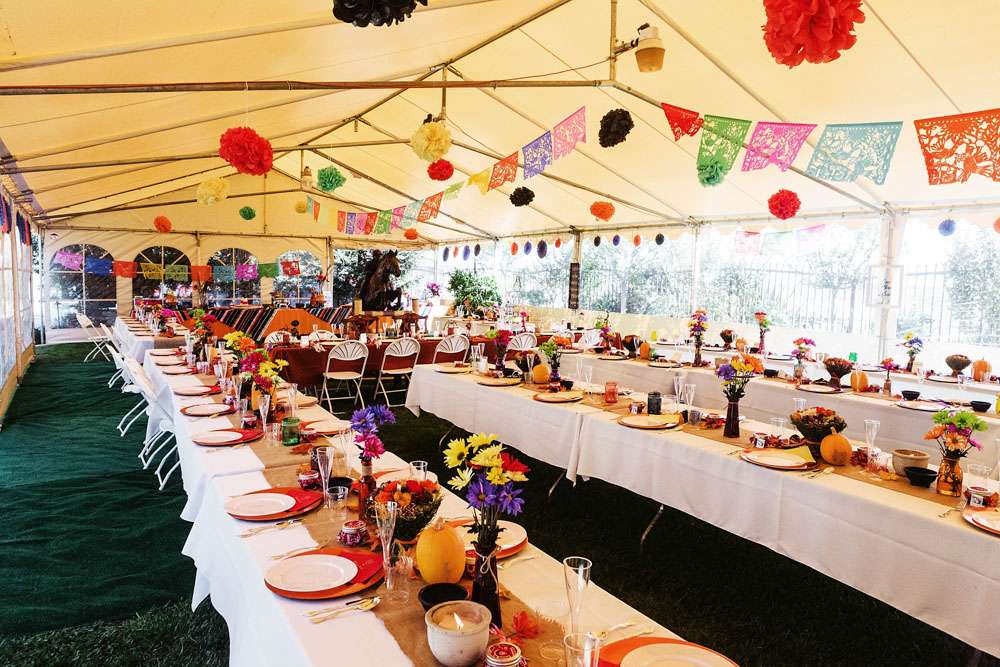 As the day took place at home, the couple were also able to decorate the space exactly as they liked. "We made wedding signs, coloured jars and vases, and created the tablescapes", the bride said. "We also made a photo booth, did the flower arrangements, and even set off homemade fireworks!"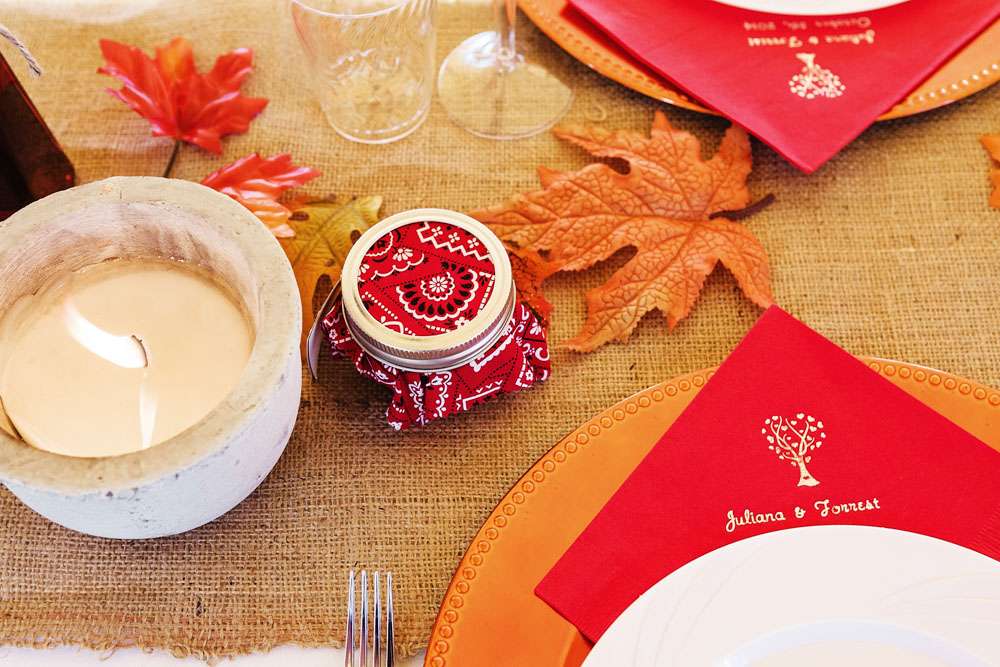 The bride put her outfit together herself. It was made up of a corset from Dark Garden Custom Corsetry, as skirt made by independent designer Kristen Eiden and lace 'barefoot sandals' and gloves by Gloves by Jana. She also made her headpiece herself.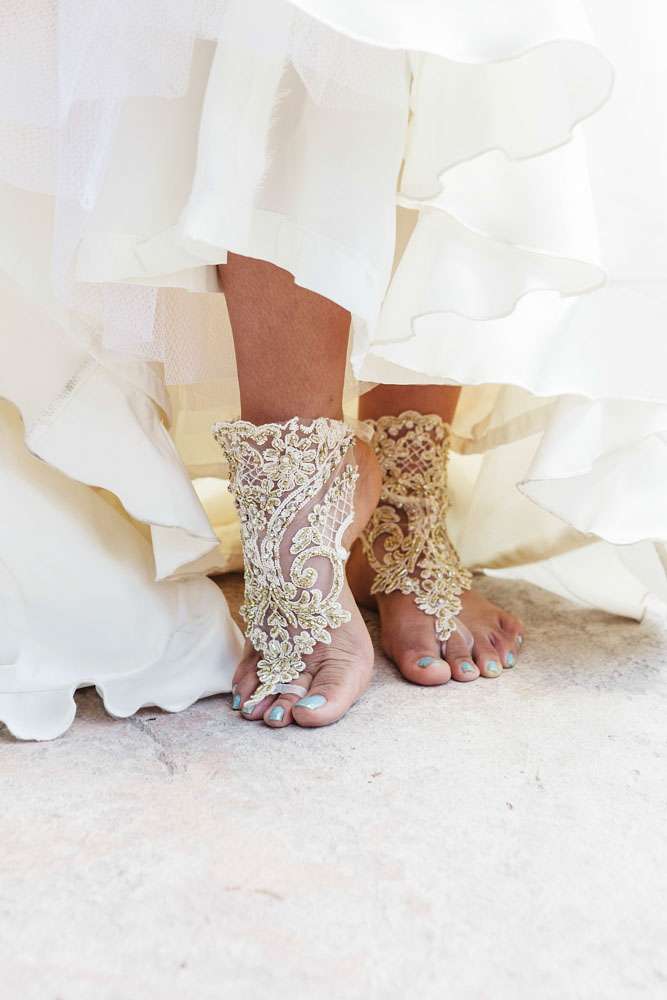 While the biggest costs were the photography and video ("Memories are priceless", said Juliana) they saved a lot by having the wedding at home and because the bride's cousin did all the catering as a gift. "There's nothing we'd do differently", she concluded, "We didn't second guess our choices because we went with our gut. My advice to other couples would be spend cash on what makes you happy. Your guests won't remember $1000 napkins or the fact that you had them at all. Also, make lists and shamelessly ask friends and family for help!"