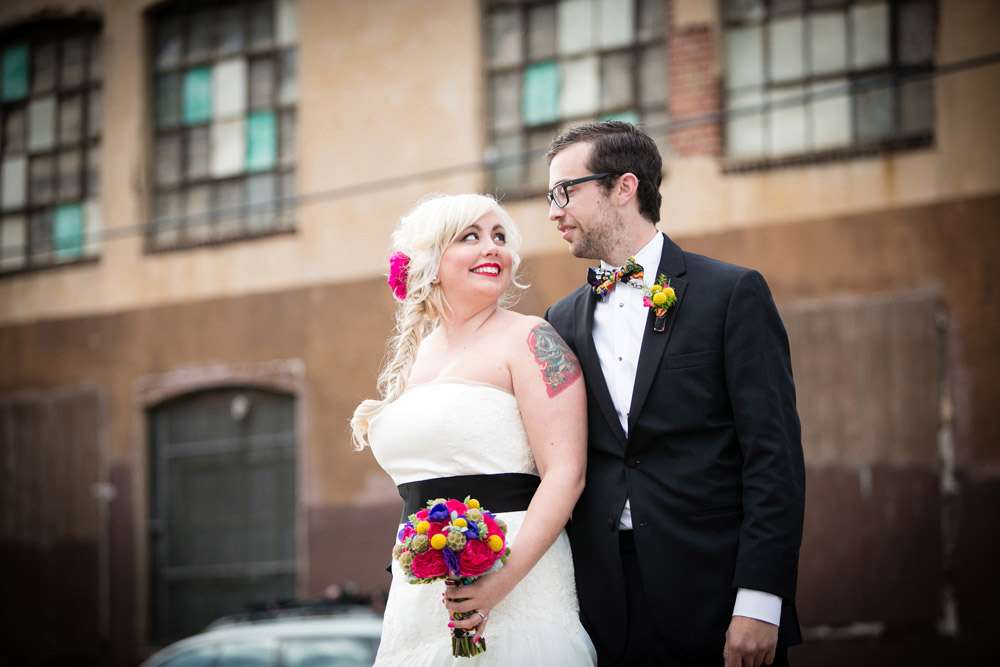 High school sweethearts James & Ashley were married at Crane Arts in Philadelphia in October. Despite the Autumnal time of year, the couple didn't want an obvious colour scheme – they wanted a rainbow!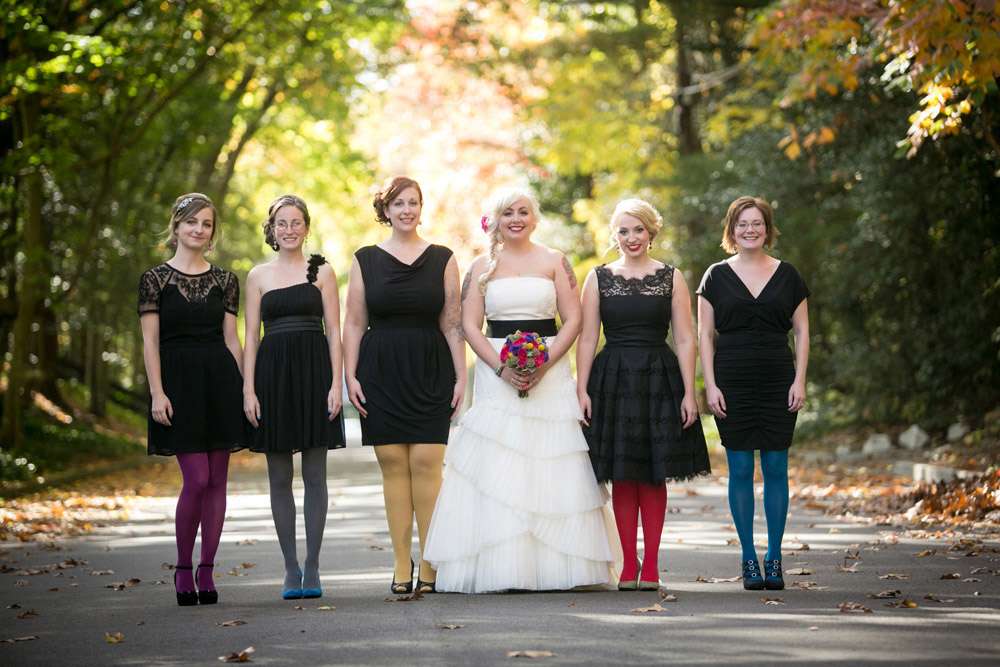 "Our wedding was very DIY", wrote the bride. "My husband and I can be crafty when we want to be and this wedding really let our creative juices flow. I hand painted all of the sugar skulls and signs while Jim was busy building the dance floor and the entranceway. We also got some old doors from my grandmother, painted them and used them for the ceremony backdrop. One thing I am particularly proud of is the beer bottle cap heart that we screwed to a pallet. We of course drank all of the beer ourselves! I also found some amazing Day of the Dead fabric that we used to make the photo booth, Jim's bow-tie, and I also wrapped the flower bouquets in it."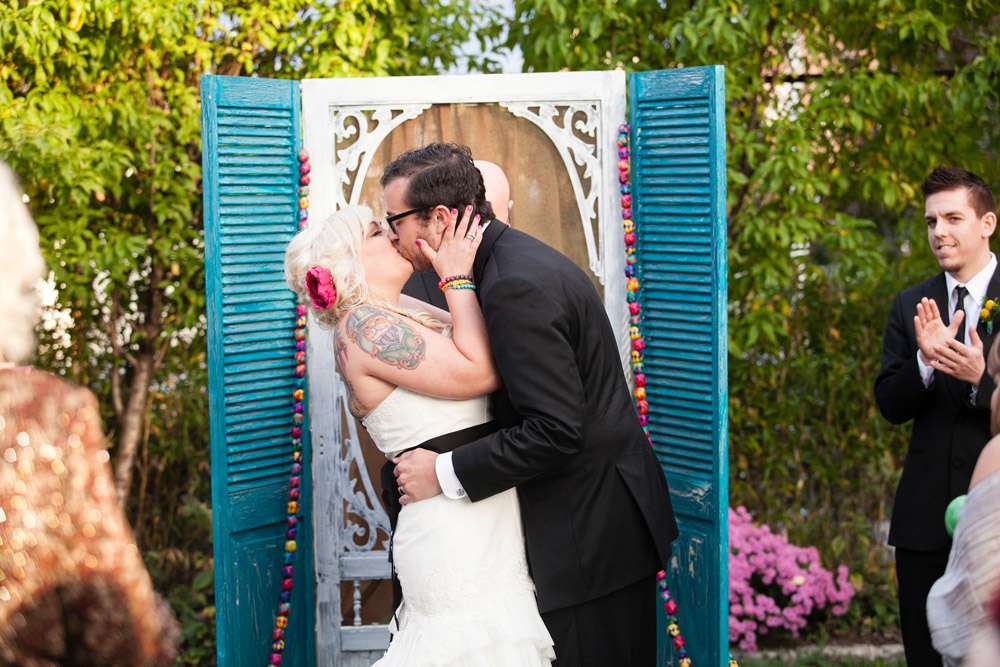 "James & I have matching Day of the Dead tattoos and I guess you could say that was our inspiration as well as wanting a colorful and fun themed wedding", she continued. "Our venue was literally just an empty room so with the help of family and friends we set up all the tables, the dance floor, decorations and sound systems. Without our family and friends our wedding could not have been possible. It was such a wonderful feeling to know we had such amazing family and friends to help us make our wedding day a memorable one."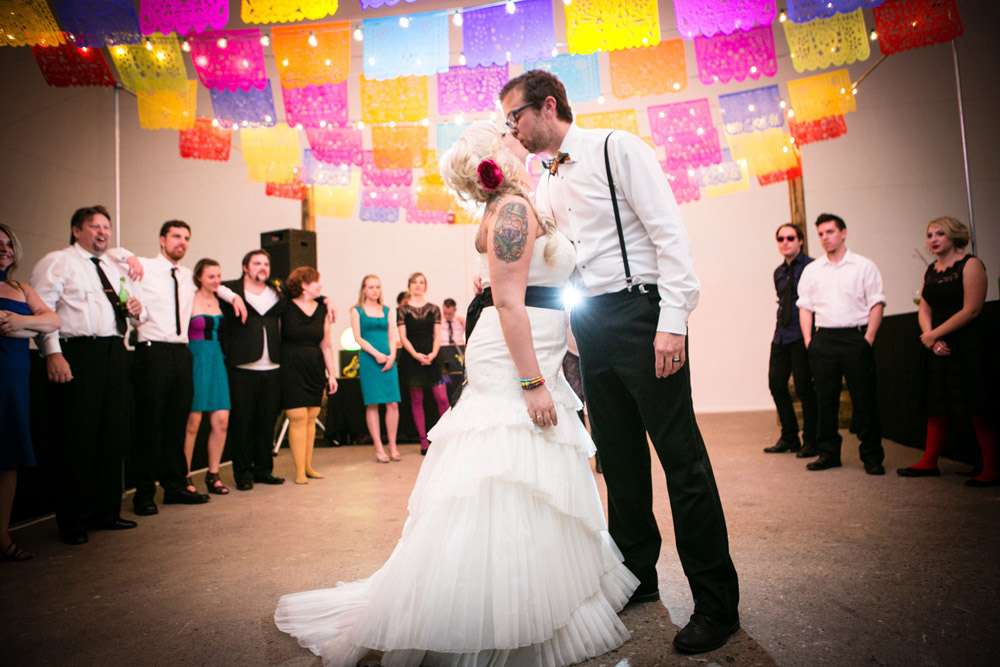 Gorgeous and so fun! Thank you to James & Ashley for sharing their wedding with us.