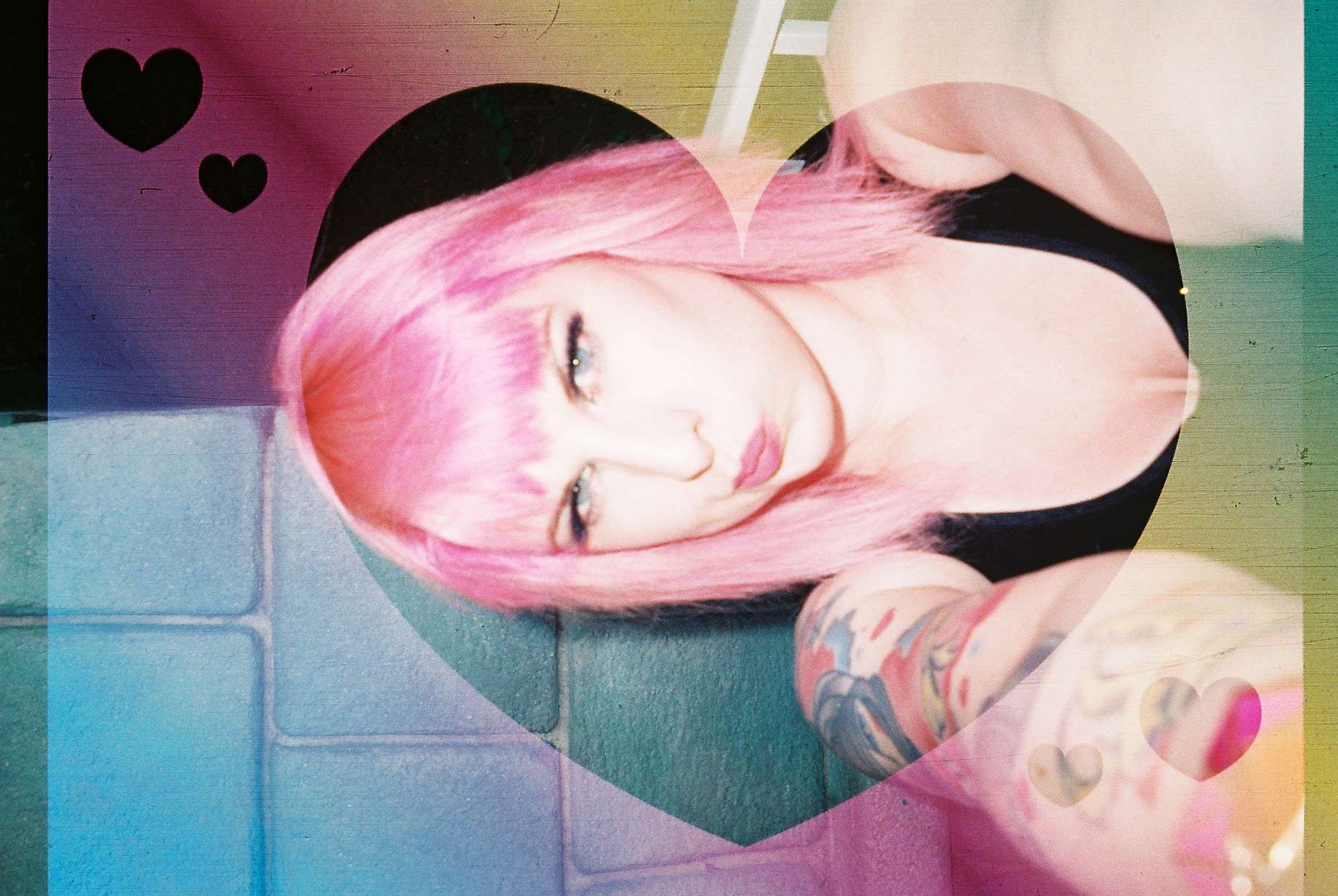 I love old film cameras. There's something so innocently wonderful about having a tangible and imperfect photograph to hold in your hand. In this hyper digital age, I think we've all been so quick to forget that unadulterated joy of taking your rolls of 35mm to the developers and waiting with baited breath to get the prints. They didn't always turn out, but that was weirdly part of the appeal. When you did get that one perfect shot, without previews on the back of the camera or Photoshop wizardry to help, it was utterly magnificent.
I wish I took more photographs. But when you're working at home most of the time, with your main entertainment being your cats or a weekly trip to the supermarket (oh the glamour) it can be difficult to see fun or beautiful things that you might want to capture. However, when I was in the US recently I decided to indulge my passion and have a little play around with some new toys.
Film might be amazing, but combine it with rainbows and you've got me. Bad.

The first camera I bought to play with was a disposable camera from Urban Outfitters, which prints rainbows, hearts, stars and… er… unicorn horns (but the less said about the latter the better) onto the photographs. I do wonder what the One Hour Photo people at Boots thought when they were processing these though!
Some of the results were better than others but when they do come out it creates a little touch of magic. I mean, check out this one of I took of Gala at Disneyland. How perfect is that!?
The camera cost $14, which was totally worth it for the fun times that were had! They also had one that printed cats on the photos but Gala & Shauna forcibly banned me from purchasing it. What a bunch of meanies.

My other new love is Rainbow Instax. Never again will I be satisfied with the plain old white-framed film. Again, I bought these from Urban Outfitters on a whim and they were kinda crazy expensive ($18 for 10 photos – ouch!) so I'll definitely be stocking up on eBay in advance next time!
The frames go through the colour spectrum: pink, green, yellow, orange, blue and purple. We found it really amusing to try and match or contrast the next coloured frame to either a backdrop or our clothes. Oh the things that entertain bloggers!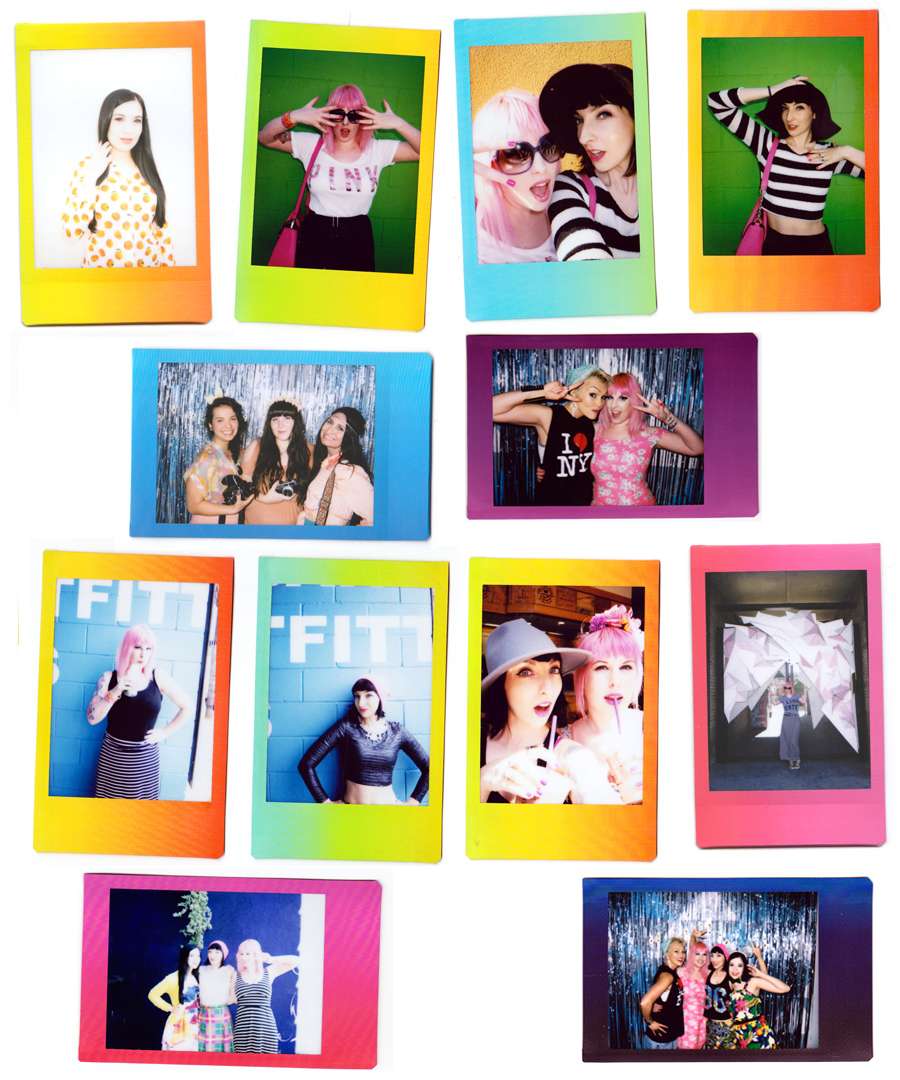 Buy these with caution though because once you go rainbow, you can never go back!
I completely understand that this post really has nothing to do with weddings… but I just had so much fun with my new toys that not sharing them would have to be some sort of crime. Plus, hello awesome DIY photo booth idea. Come on, I know you want to have a play with these too!
Rainbows make everything better. Have a picture perfect weekend guys…