Ahh it sure is good to be back in my own space, especially as while I was away Gareth replaced ALL THE CARPET in our house! It might sound like a weird thing to be excited about, but when we moved in (over seven years ago!) it was something we immediately wanted to change but it was the one thing we never got around to. It's such a big job we kept making excuses and putting it off.
Then, a few days before I left for New York Gareth told me he was ready to give it a go and that he wanted to fit it all by himself while I was away. He schooled himself with YouTube tutorials and laid every last scrap of that carpet with his own bare hands. What a champ.
Now our house looks brand new, bright and glorious. Like a proper grown up pad. I'm starting to get very excited about the prospect of new curtains, new furniture and colourful pictures hanging on the wall. Having such an overbearingly disgusting coloured carpet (terracotta – seriously who thought that was a good choice?!) meant we didn't want to do ANYTHING to the house, the colour just ruined everything. But not any more! I am on a Pinterest planning mission.
In non-carpet related news, I got back from DC early Monday morning and I've been crazy-town busy since then. On Tuesday I went to the Cosmopolitan Magazine Blog Awards where I presented an award AND came highly commended in the wedding blog category. YAY! It was such a fun night, so fun in fact that I decided to make a little video. I hope you enjoy it!
It's definitely awards season in the blogging world. Tomorrow we're off to The Savoy (fancy!) for the Wedding Magazine blog awards too!
I hope you've all had a wicked week. Here's some other pretty wonderful things that have been going on in the rest of blog-land.
Weddings & Weddingy Things
♥ NYC bookstore wedding
♥ Nature inspired steampunk wedding
♥ Calligraphy fonts for weddings
♥ Intimate mountain camp ground wedding (and part 2!)
♥ The alternative bride's guide to eloping
♥ This dress! That flower ceremony backdrop! An epic wedding all round.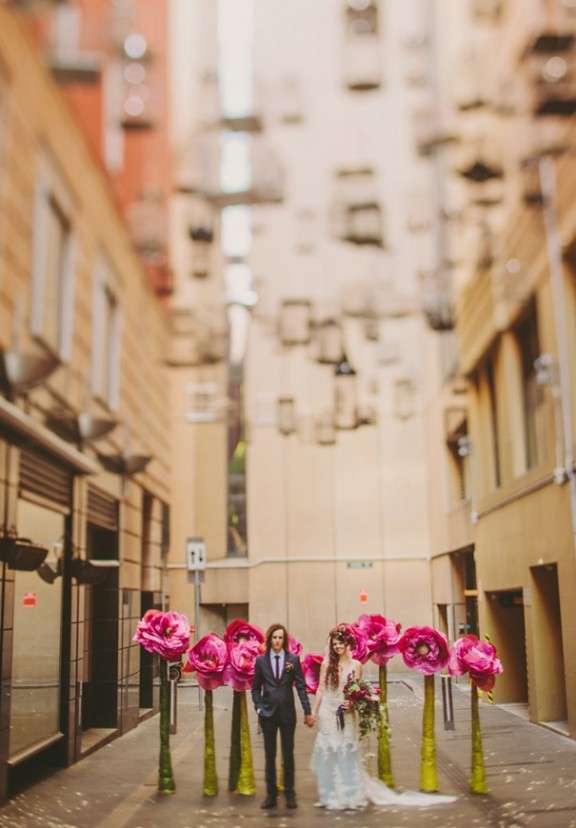 Business Bites
♥ Marketing when no-one seems to be watching
♥ Thank you for not believing in me
♥ Three tips for when you're feeling overwhelmed
♥ Five ways to kick off your blogging week even if you're feeling uninspired
♥ 5 tips for new business owners
♥ Dear new photographer
Best of the Rest
♥ The friendship between this girl with autism and her cat will make your day… no life.
♥ Found on the beach (I want to do this!)