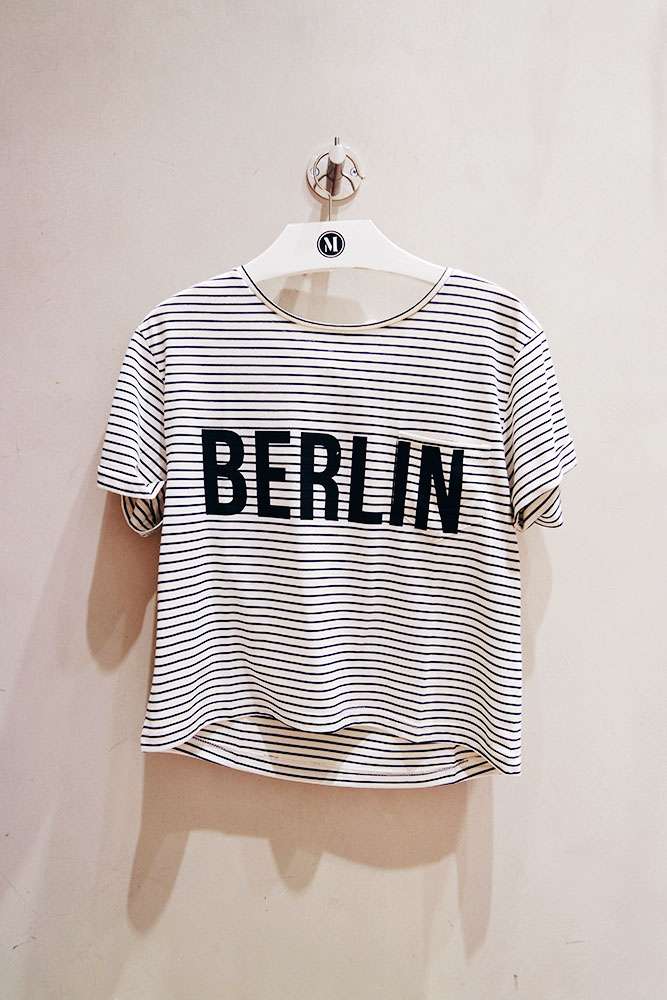 Teeshirt from Mango
After teaching The Blogcademy that weekend, Gala, Shauna and I had two free days to explore Berlin before heading to Amsterdam midweek. Although our time was limited, we didn't let that stop us, in fact we really packed a lot in.
Everyone I spoke to before this trip that had visited Berlin before, told me just how amazing it was. I was expecting a lot but I'm pleased to report that even with those high hopes I wasn't disappointed. Berlin is such an amazing place! If you're in the UK, the flight is also less than two hours, making it the perfect inexpensive and relatively stress-free honeymoon location.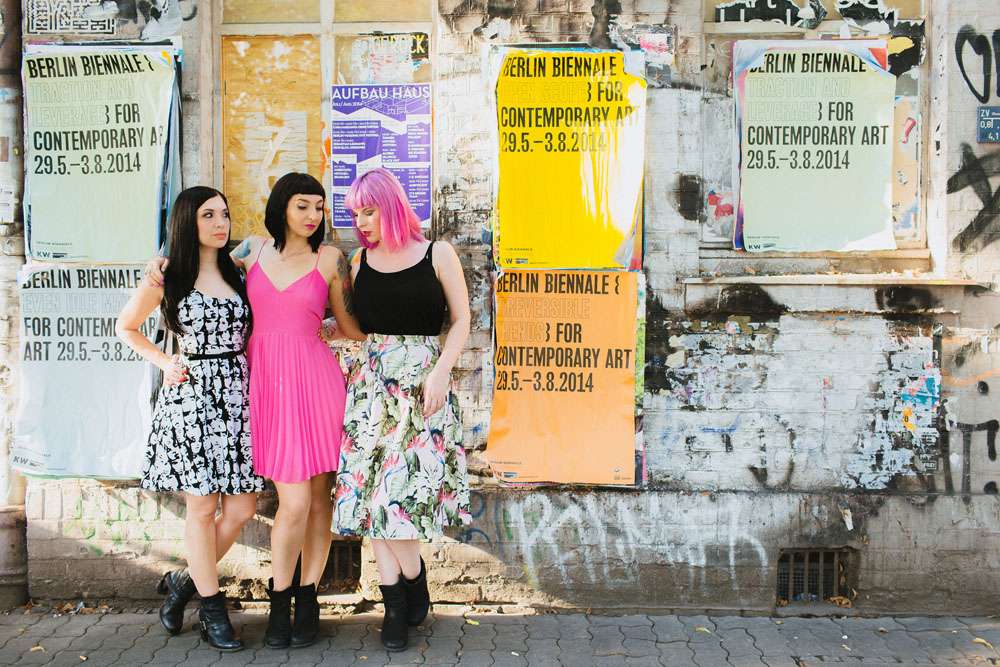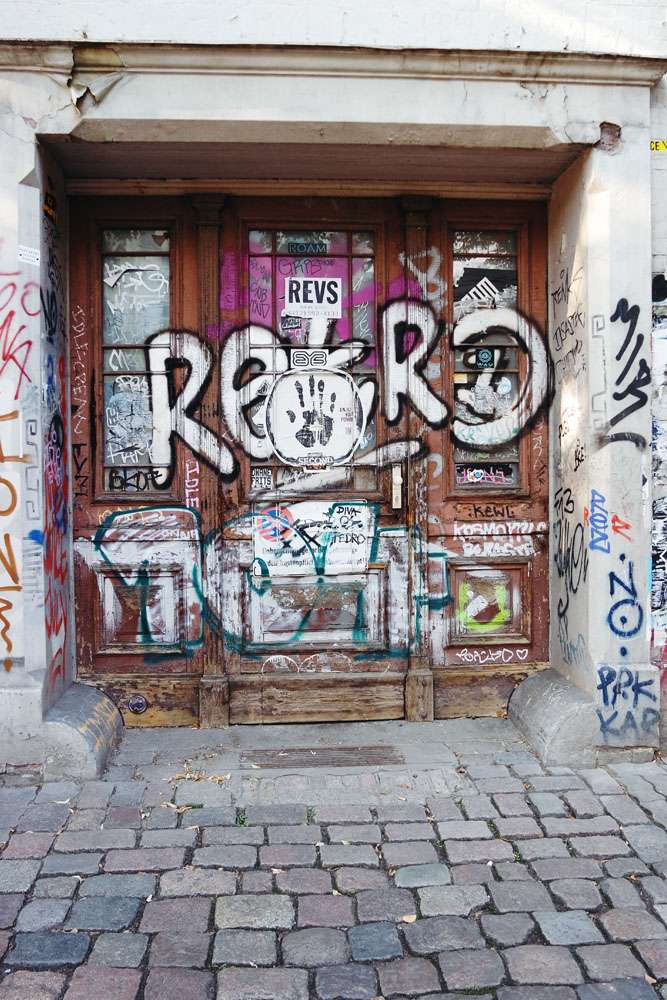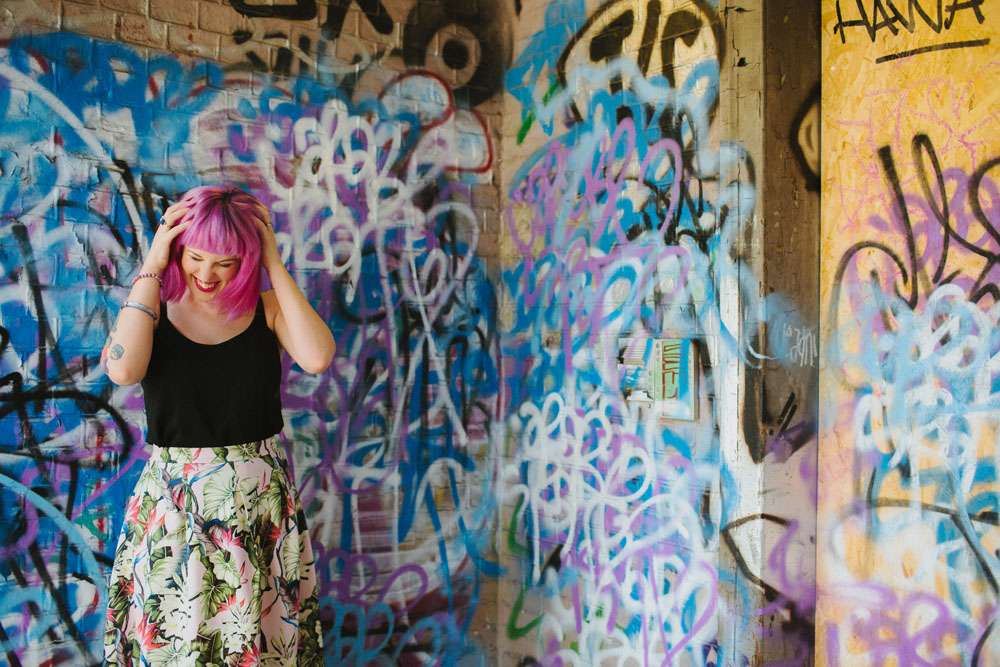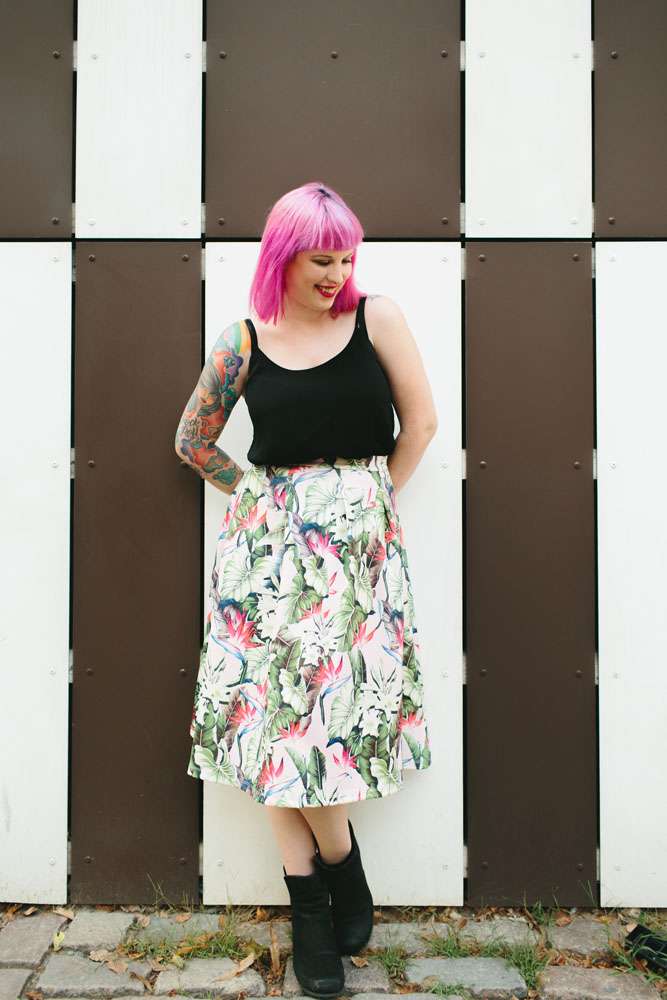 Skirt from Topshop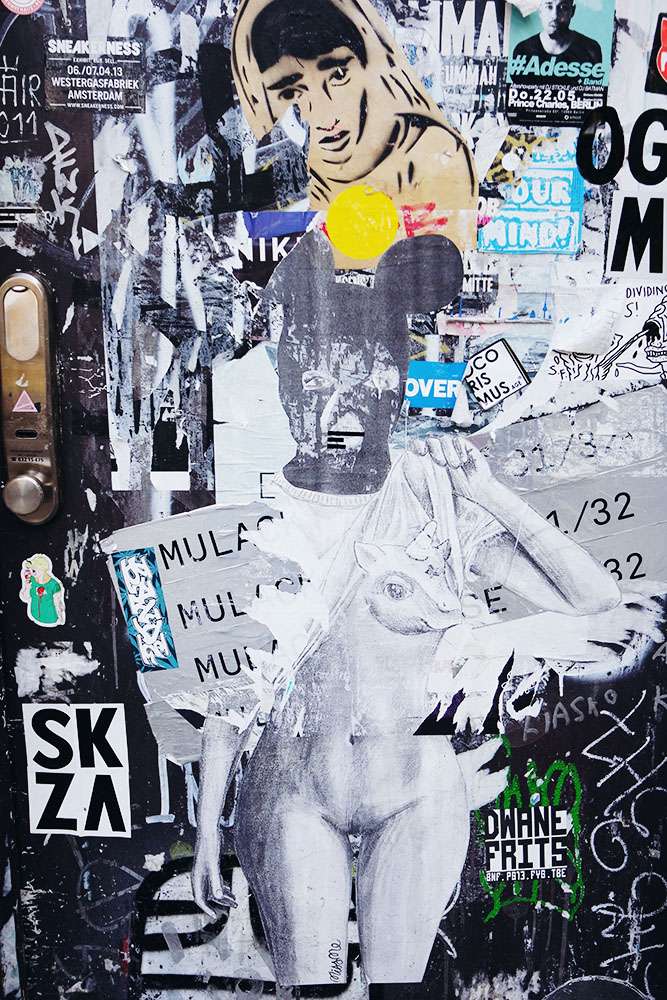 From the outside Berlin is quite a derelict looking place, with seemingly abandoned graffiti covered buildings everywhere you look. However once you meander past the façades, there is so much amazing stuff to explore and uncover everywhere you look. Berlin has an awesome night life and a lively art scene.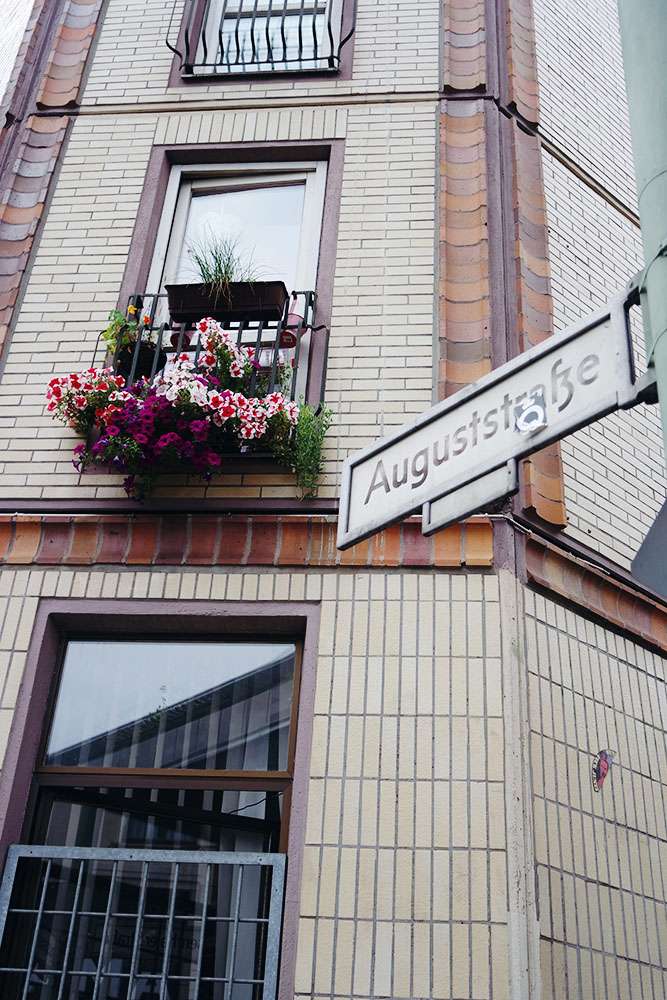 If you have just a short time and limited budget in Berlin, here are my recommendations!
Stay in an apartment
One of the easiest ways to save cash when you travel is to avoid hotels. They're expensive wherever you are in the world so why not stay in an apartment instead? If room service and having your bed made for you every morning isn't something you care about, then this is definitely the way to go. You also get more space, and I really like that you're not confined to the really touristy areas.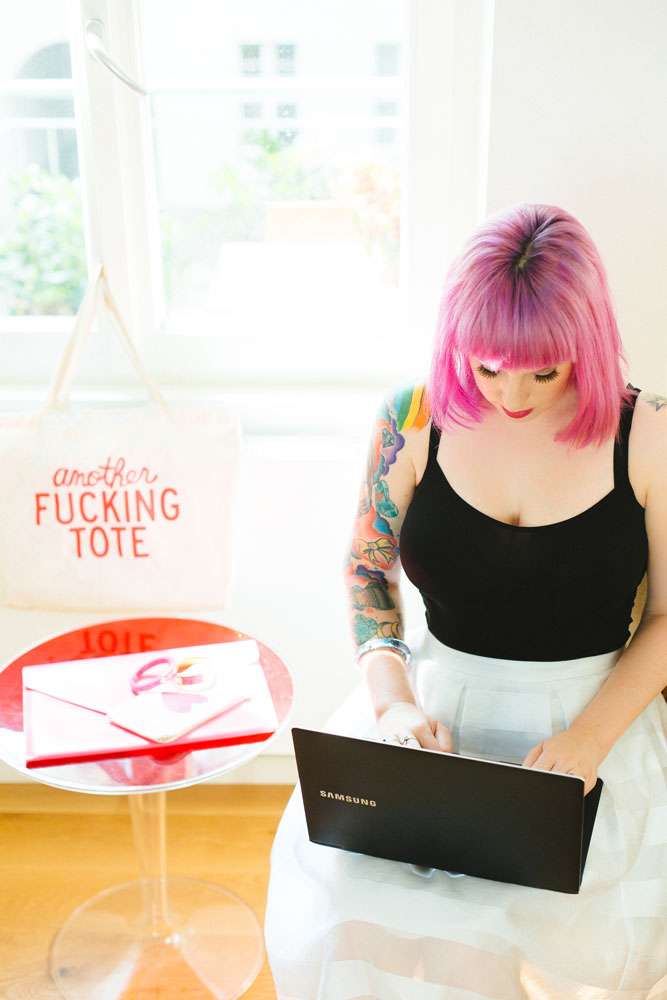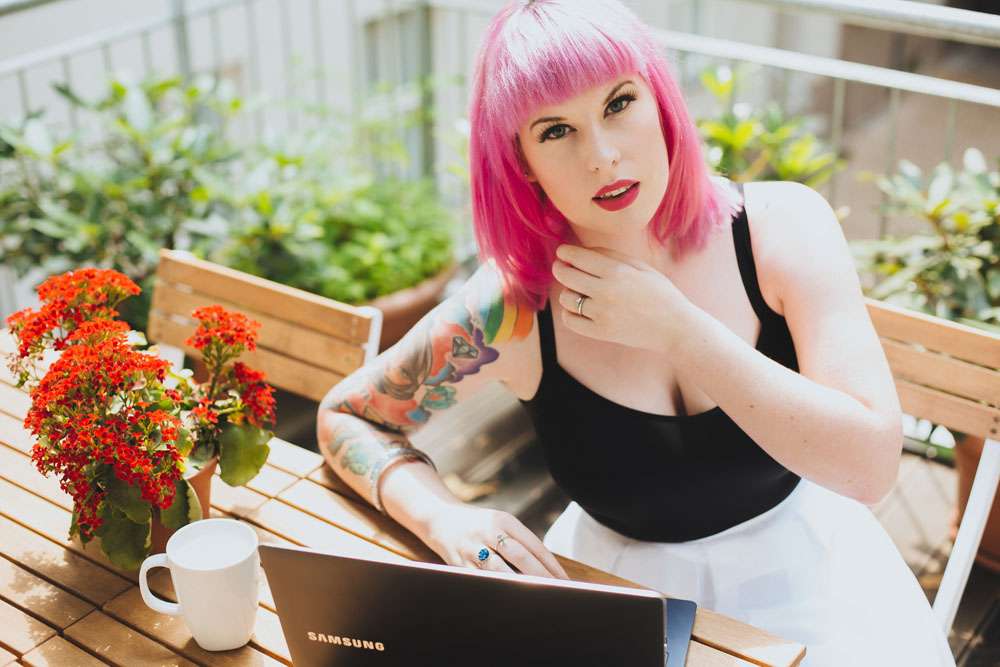 We stayed at this place on Torstraße, in the heart of Mitte, which we booked through GowithOh. The location was amazing but the best part was how secluded we were, despite being in one of the coolest neighbourhoods. The apartment was situated in a beautiful, traditional building with it's own private, gated courtyard below. This kept the place really quiet and sheltered from the loud, hustle and bustle of the main street.
Visit the East Side Gallery
One of our first stops was the East Side Gallery, a 1.3 km long portion of the Berlin Wall that has been transformed into an outside art installation. Consisting of 105 amazingly colourful and varied pieces of art, the wall was painted in the 1990s by artists from all over the world.
Possibly the largest and longest-lasting open air gallery in the world, the paintings document a time of change, and the euphoria and hope for a better future since the wall came down in 1989.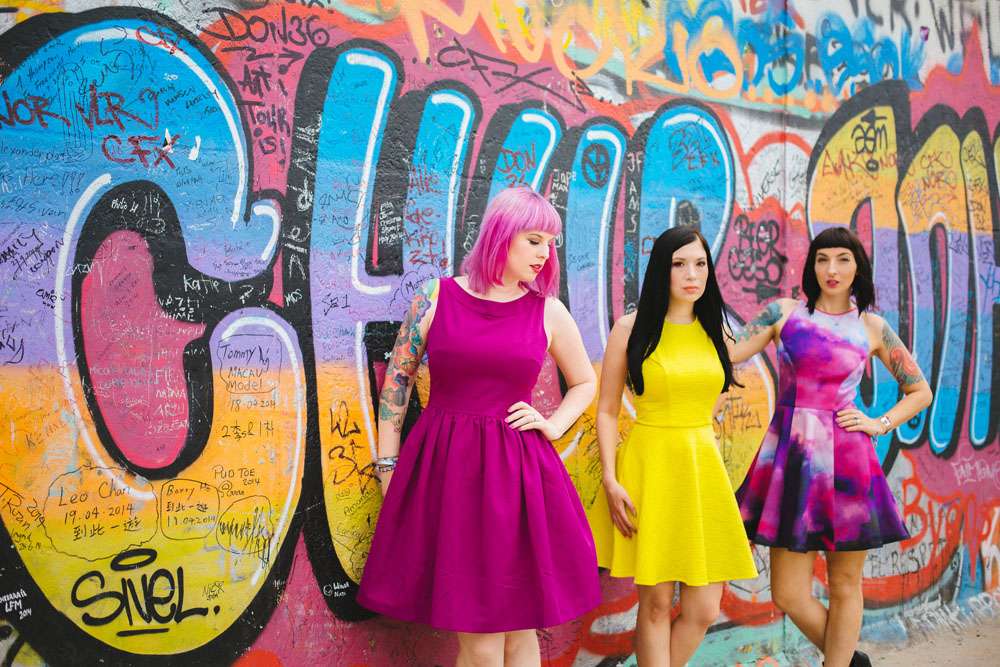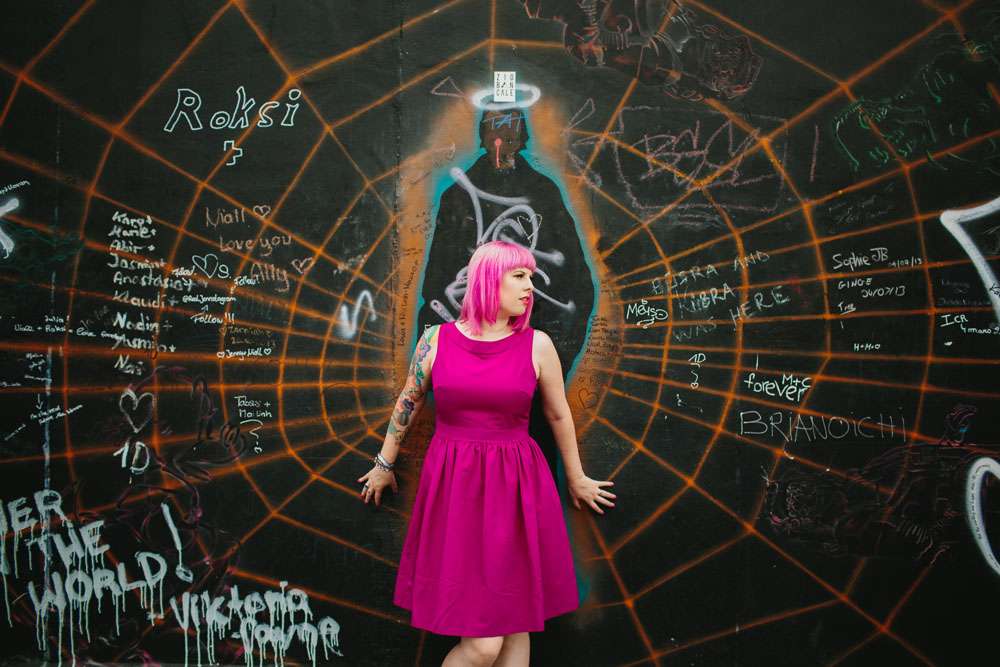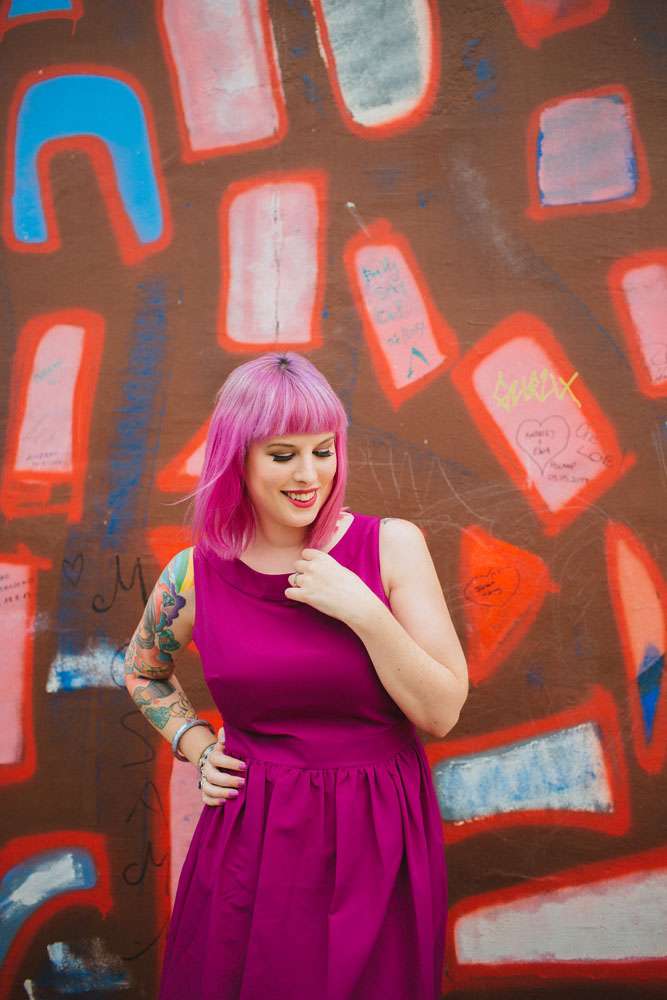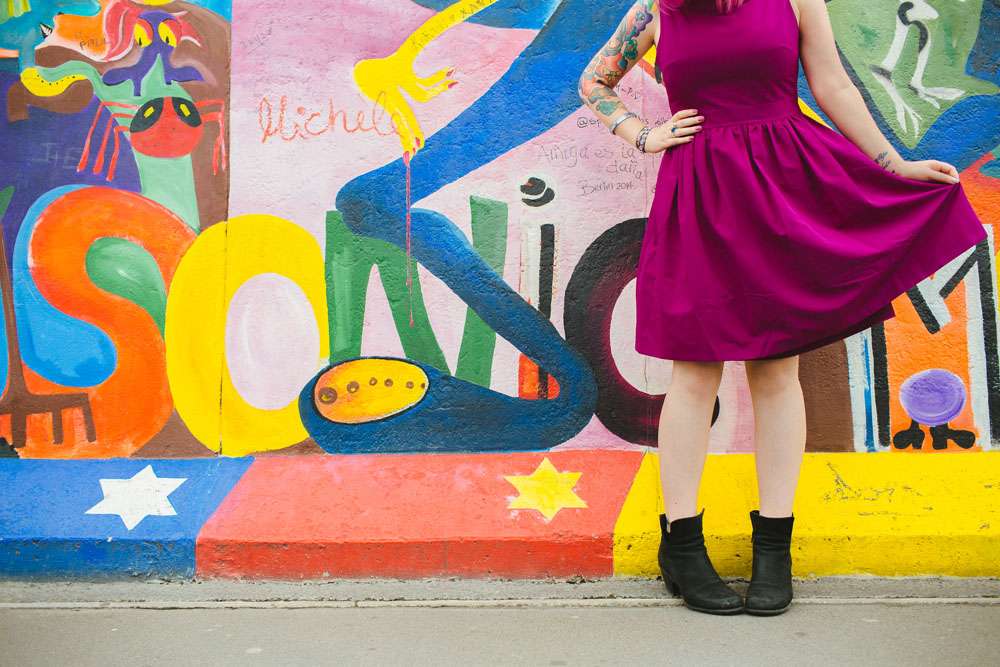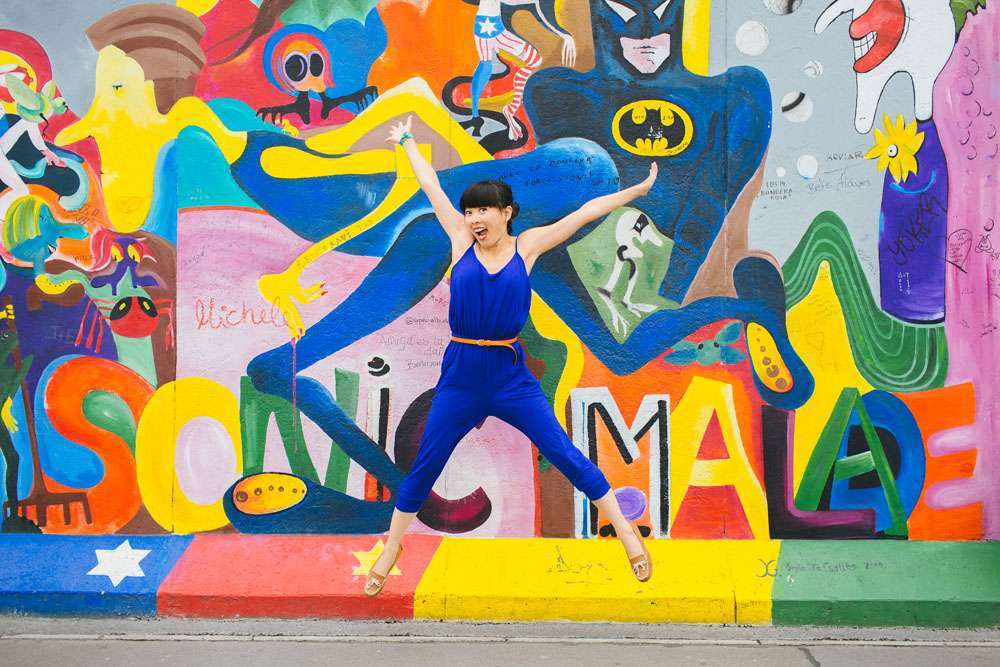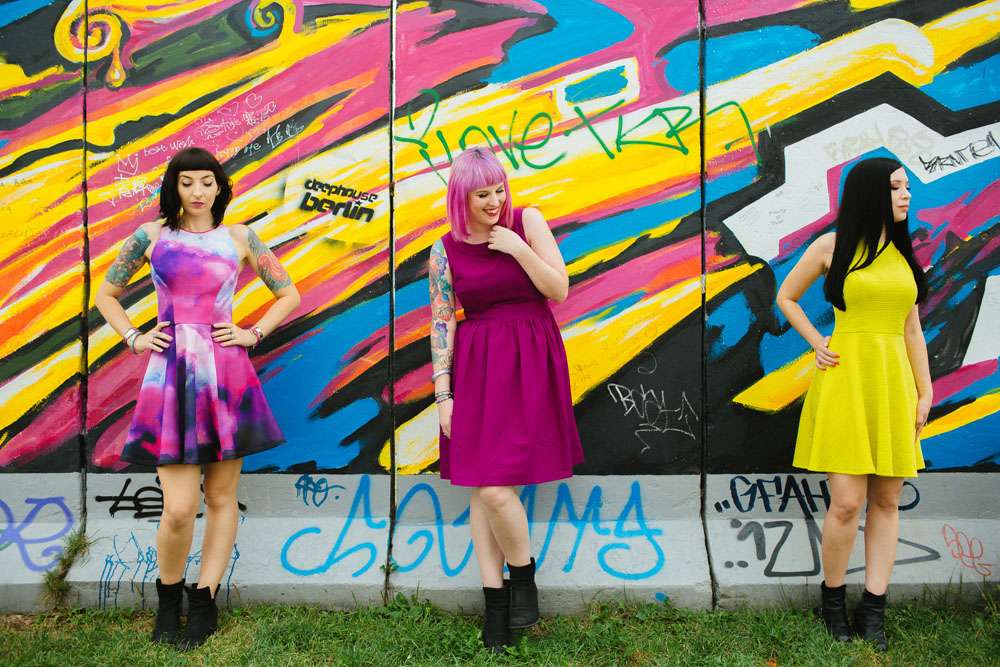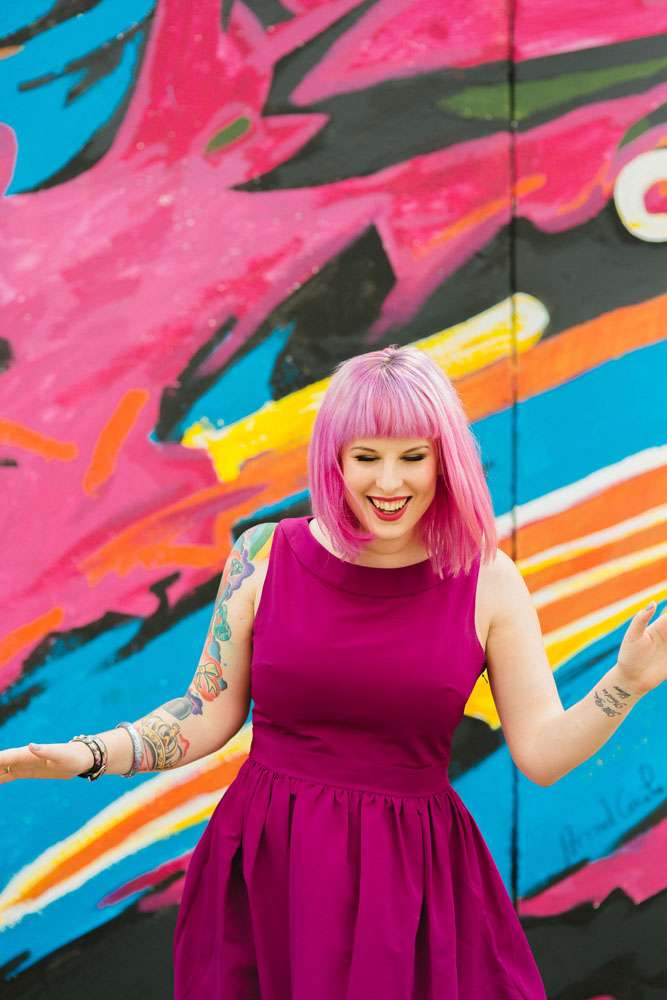 Dress from Ted Baker
YumCha Heroes
I wouldn't call myself a foodie, but I like to try new things when I travel. Although the idea of traditional German food didn't really appeal, we went out of our way to eat at some places that came highly recommended.
My favourite was probably Yumcha Heroes, which boasts to having the best dumplings in the city. They were delicious, as were the cocktails. I did get a bit of a shock when the (slightly rude) waitress informed me that I was not allowed another glass of water though. WHAT? "One glass per customer" I was told. Okaaay then… Just don't go here if you're particularly parched!
Factory Girl
Yelp told us this was one of the best places for breakfast in the city so we thought we'd give it a go. I had scrambled eggs with cheese which were amazing, but the real treat about this place is the quirky décor. It's definitely worth a stop by to take photos of the eclectic wall decorations!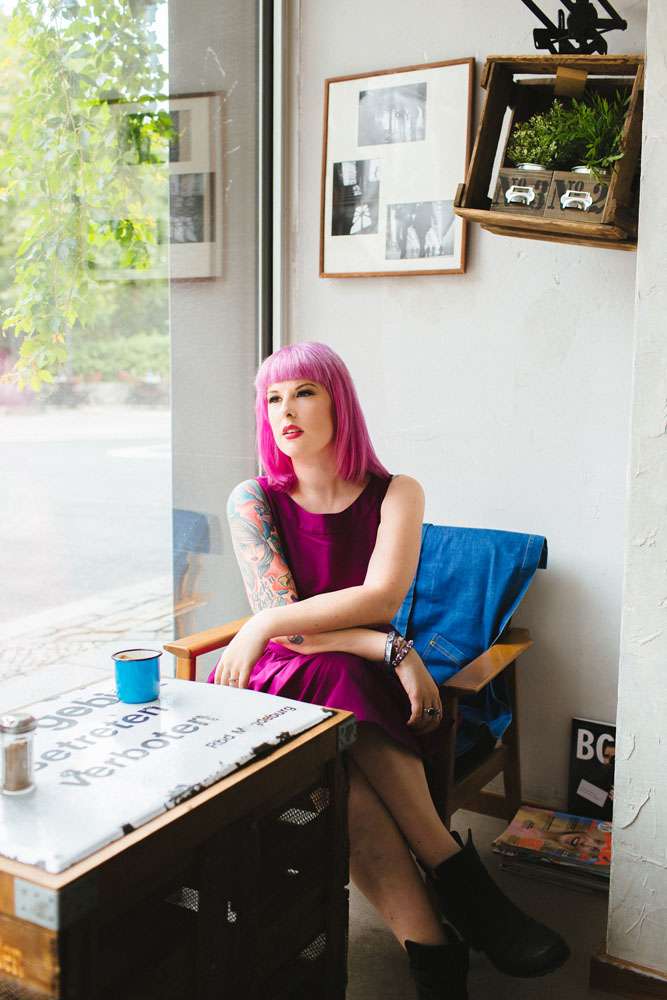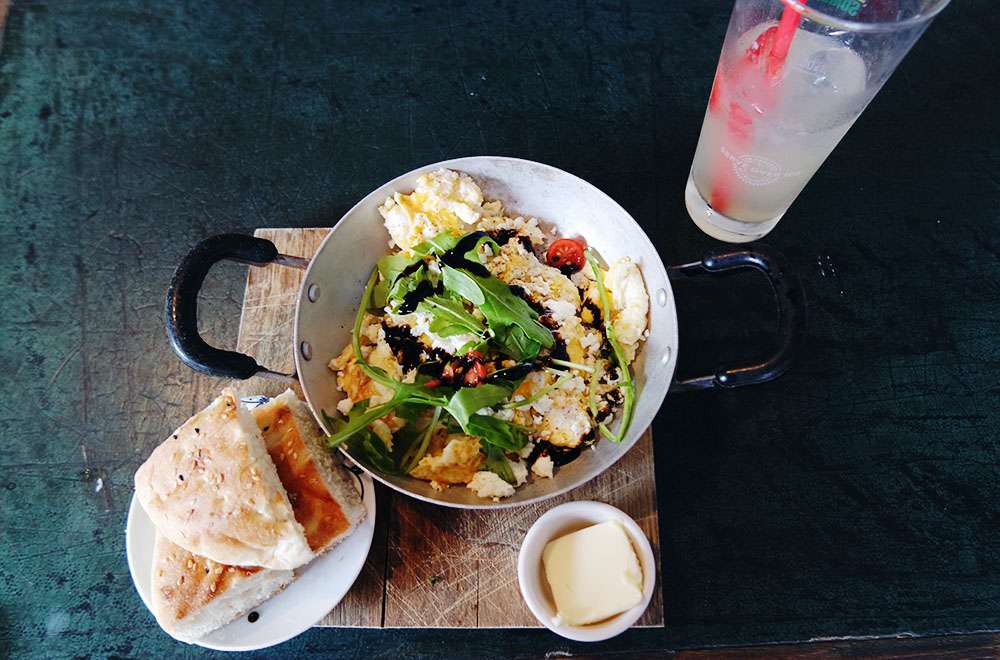 Aiko
One of the things I loved the most about Berlin was just how cheap everything was. There were four of us travelling and for the most part all our meals (including wine and desserts) came in at less that €75!
Gala and I stumbled across this Japanese restaurant by accident when we were on the hunt for something fast and inexpensive to take away… and the food was so good that we ended up going back a few days later for more!
St Oberholz
If you're in Berlin for a little longer and want to get some work done, you should check out St Oberholz. By day it's a coffee shop and by night a bar serving delicious – and very strong! – cocktails. However upstairs they have a co-working space where you can rent a desk for as little as few euros a day. All day and all night this place seemed to be packed with people on laptops so this is clearly the place to go if you need to catch up on your emails!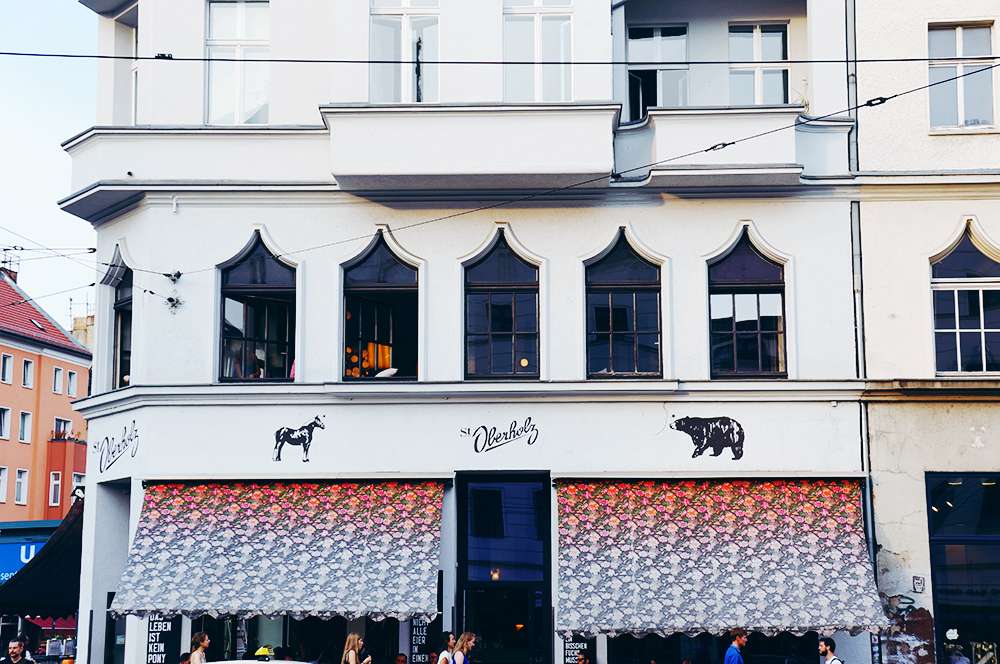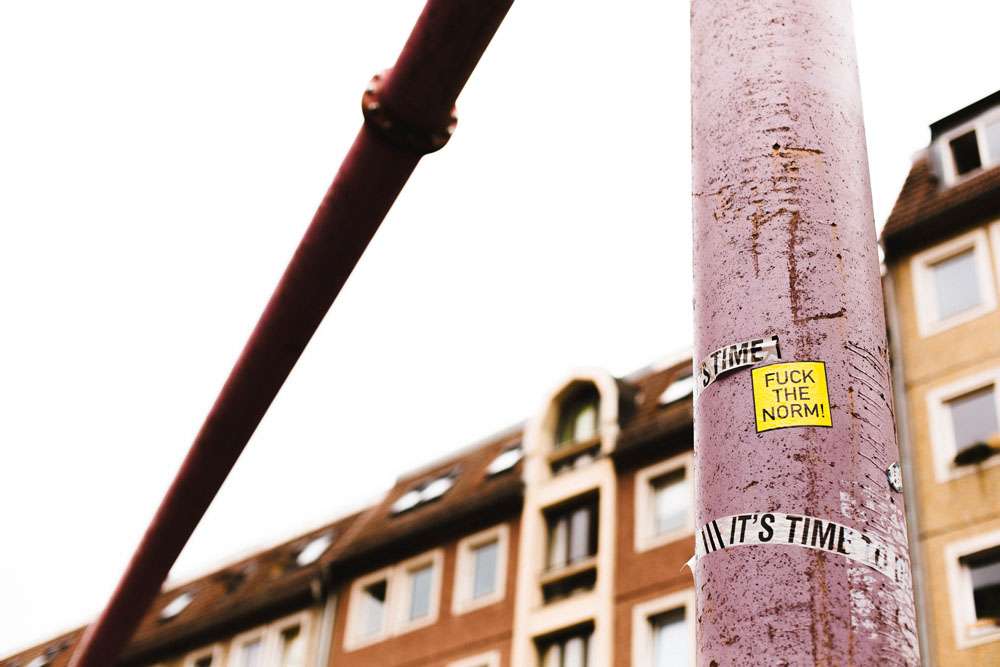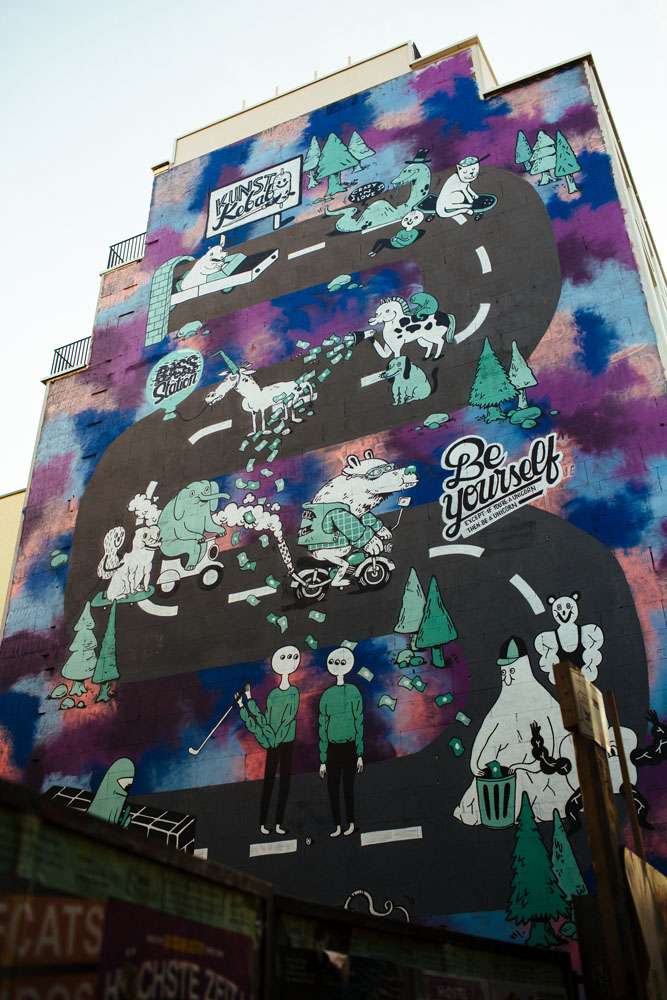 KaDeWe
Berlin is full of quirky boutiques and fun vintage stores, but if you want to do some more high street shopping, then the KaDeWe, Europe's largest department store, is the place to go. This place sells everything your consumer driven heart could possibly desire.
However one of the things that's become really clear to me after doing so much travel this year, is that wherever you go, you see all the same things – the same brands, the same clothes, the same stuff you don't really need… at least in big shops like this anyway. So we pretty much bypassed the usual department store fare when we visited here, making a beeline for the food department!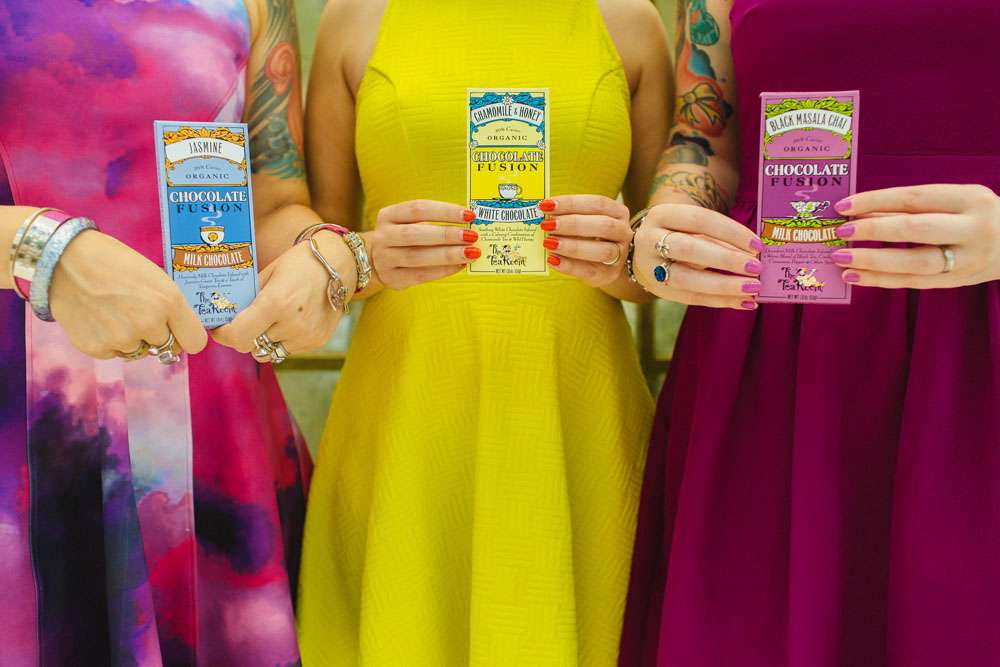 The 5th and 6th floors are completely devoted to all kinds of food and drink from all over the world. It's definitely worth a visit. They boast that they have a floor space spanning the size of two football fields just for food!
The delicatessen on the top floor is famous for the vast wide variety of treats that they sell. They also have 110 cooks and 40 bakers and confectioners supplying more than 30 gourmet counters. Taking samples is very much encouraged so as you can imagine what a great time we had here… so much so in fact that I forgot to really take any pictures.
Prenzlauer Berg
Skirt from Jonathan Saunders at Debenhams, bag by Kate Spade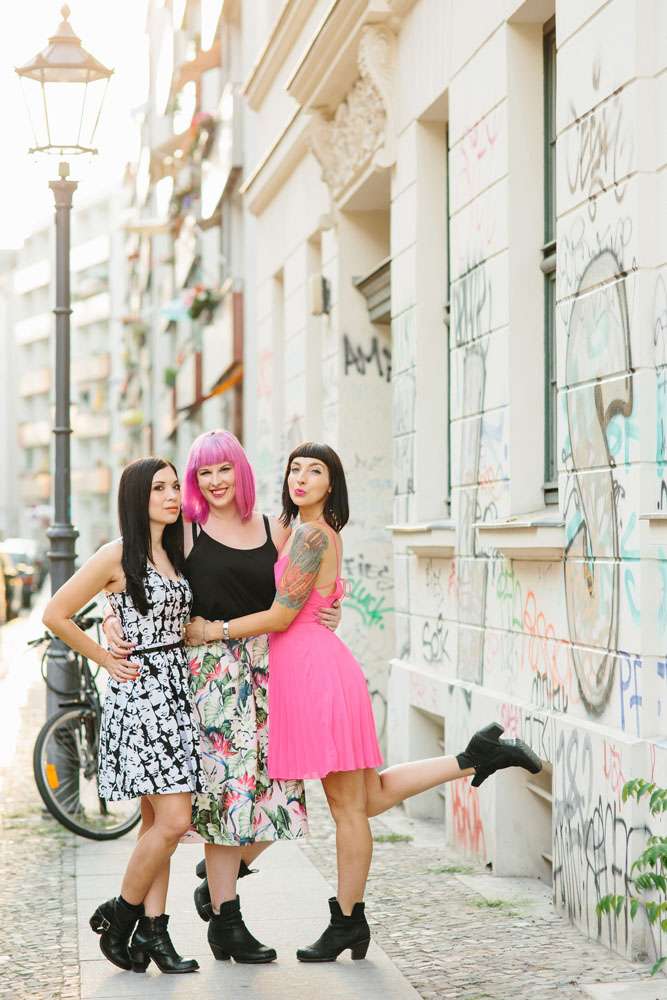 Prenzlauer Berg was one of my favourite areas for wondering around on foot and taking in everything it had to offer. The streets are lined with cool shops, funky bars and restaurants, and vintage shopping galore! Although there are few conventional and touristy sights here, it's a really laid back and bohemian place to spend the day or night.
My favourite discovery was VEB Orange. A quite unassuming place from the outside, we wondering inside on a whim, but we got lost inside for about half an hour looking at all the amazing delights! The shop sold vintage knick knacks and oddities, from vintage homewares to jewellery, stamp books to cosmetics. We weren't allowed to take photos inside but we did sneak this quick one (shhh!) It was worth getting told off for. I mean, look at how awesome the colour-coded displays are. I dare you to visit here and leave empty handed, it's impossible!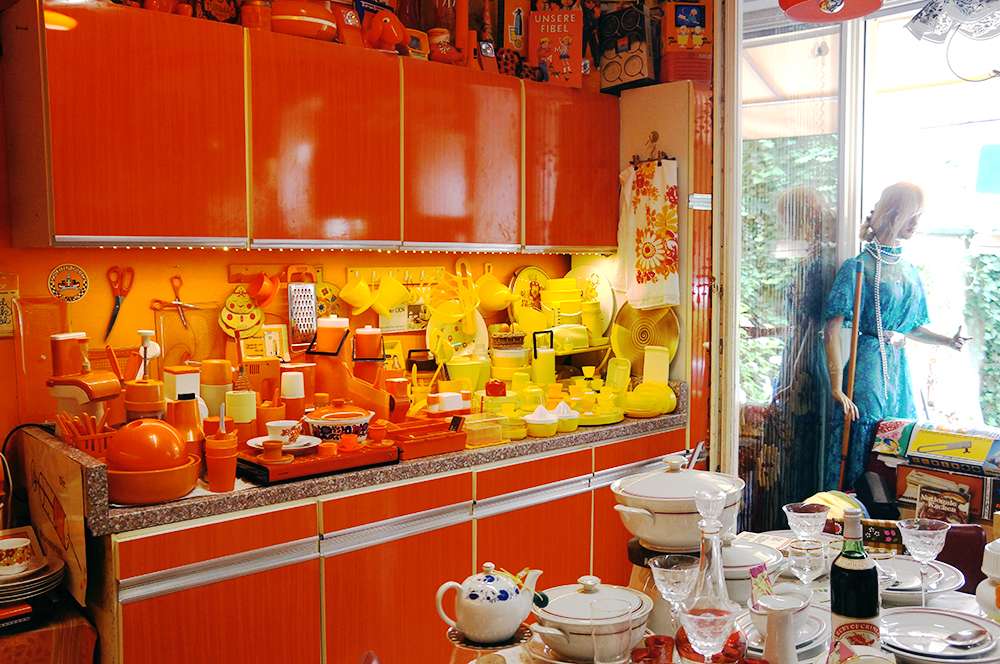 Photo Booths!!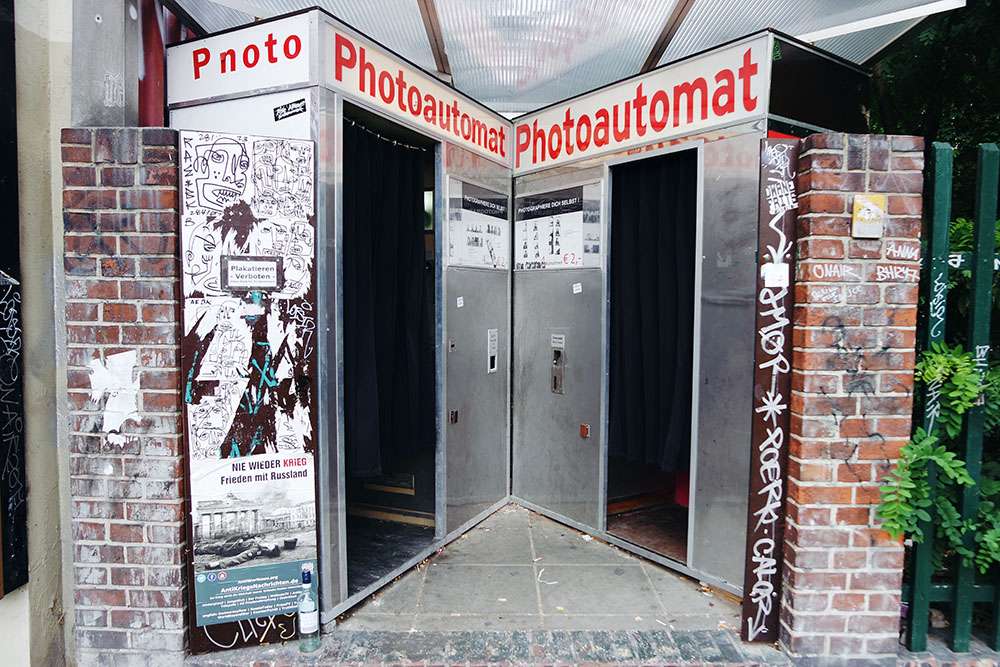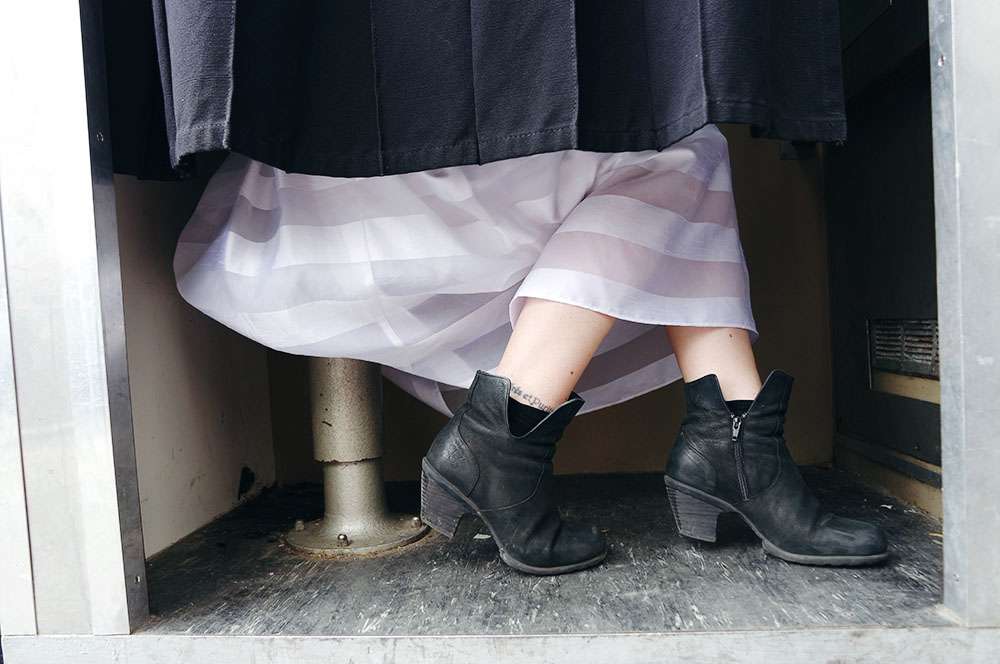 Boots by Fluevog
If there's one thing I was excited about more than anything about Berlin, it was finding the vintage photo booths that are littered around the city. The first one we discovered, in a currywurst place (which by the way I didn't try – sausage, ketchup and curry powder doesn't sound like my idea of delicious) was digital and disappointing. "Is this what I've been looking forward to?" I thought.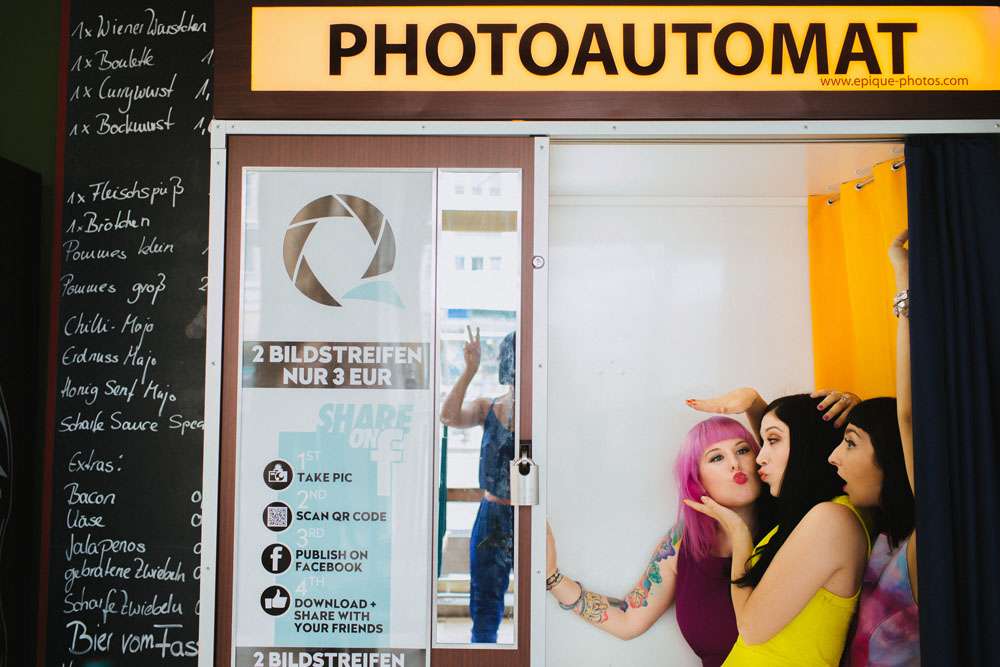 However on our second day, whilst wondering the streets we found the motherload. Two proper vintage booths next to each other, and one of them printed sideways strips! It was located on Kastanienalle in Prenzlauer Berg, but if you want to find out where all the booths are in the city, check out this handy guide!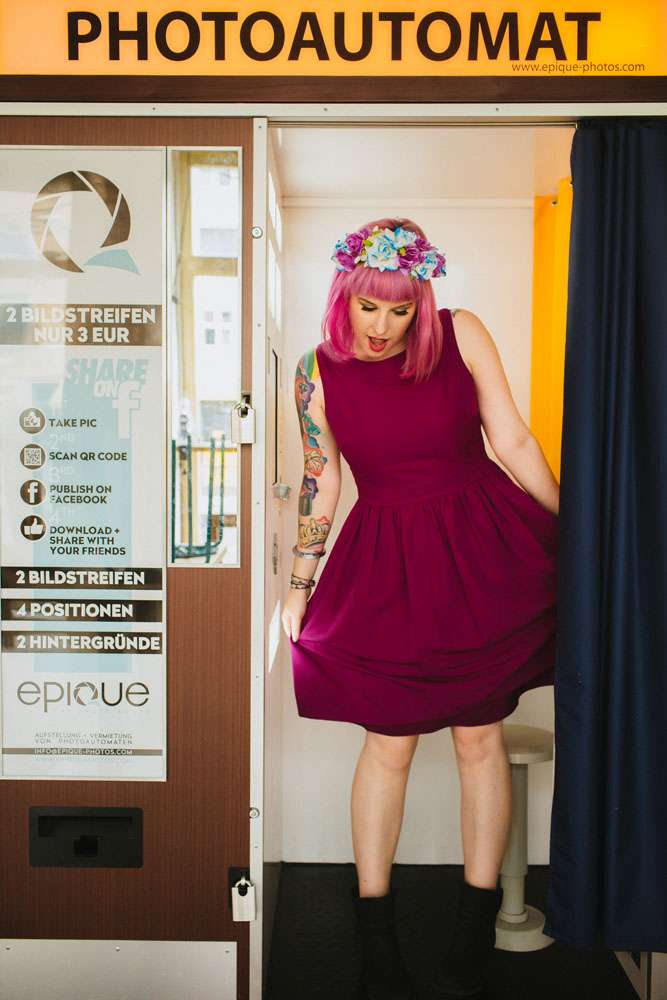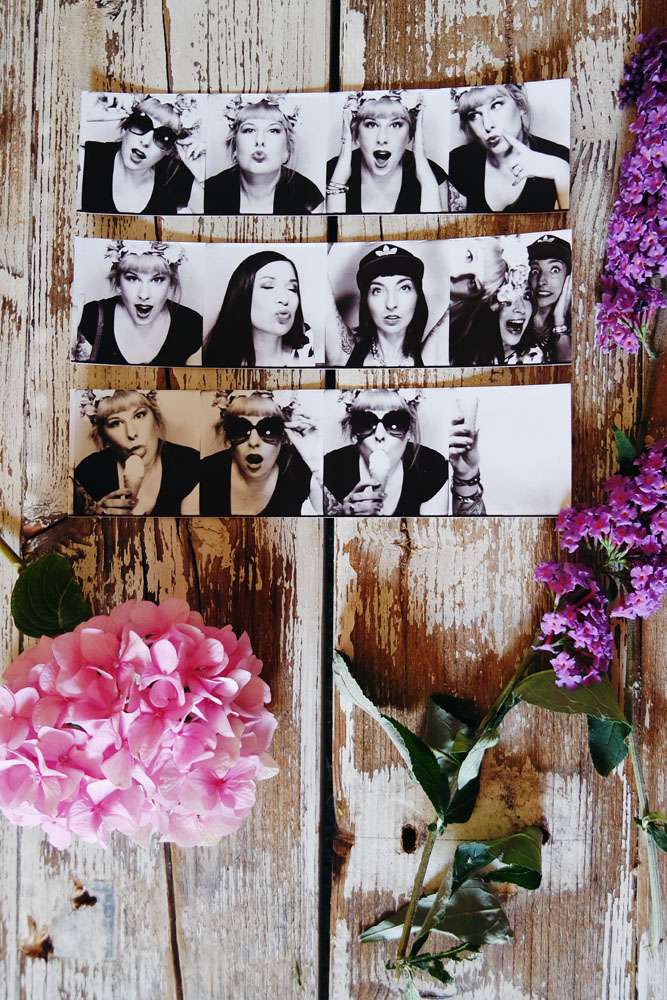 As you can imagine we sunk quite a few euros into that baby. I want one in my house please!
Berlin was completely amazing, but not totally what I expected. In most cities I find myself being stared at for looking (I assume) weird and different. I'm constantly getting papped by tourists (yes, it's as annoying and rude as it sounds) but here this didn't happen once. The city is so multicultural, you can be weird and no one seems to care. It's a very accepting place, where anything goes. So grab yourself a giant flower crown, get your tattoos out, freshly dye your hair, and prepare you have the time of your life.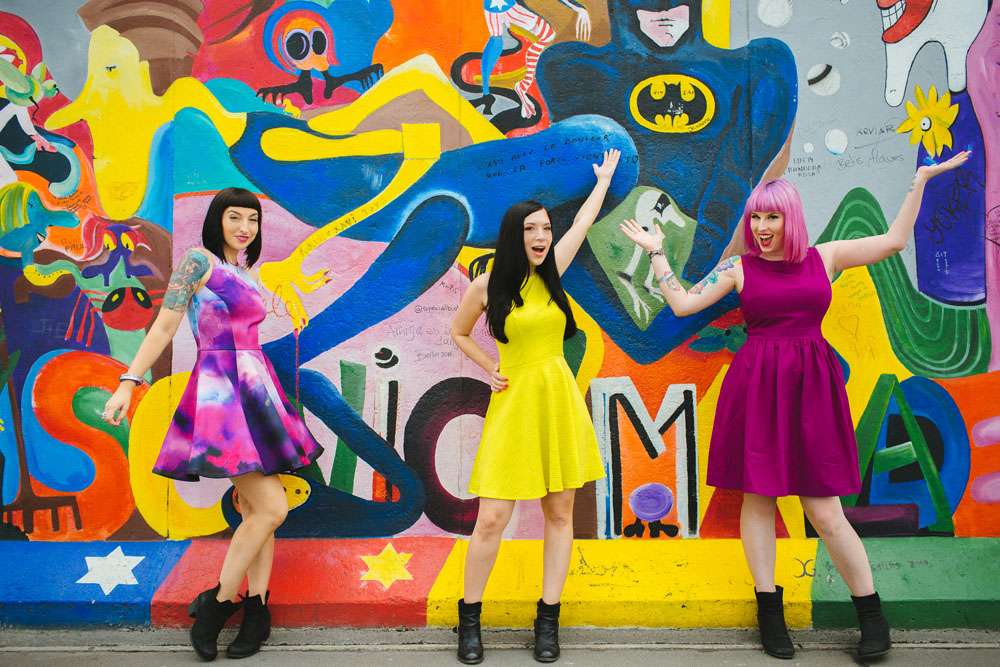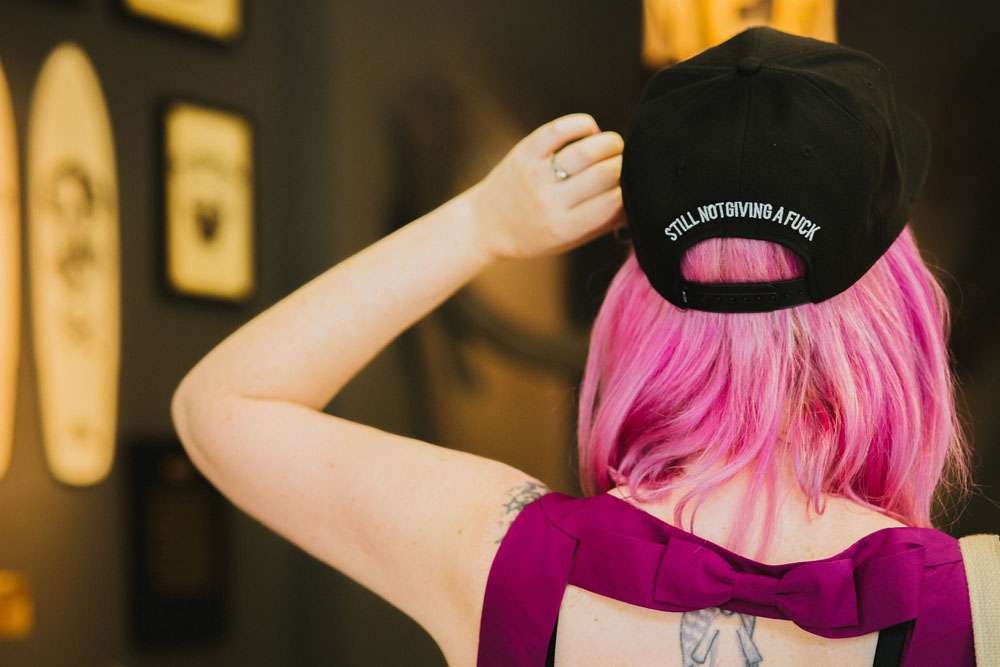 Ich liebe Berlin!