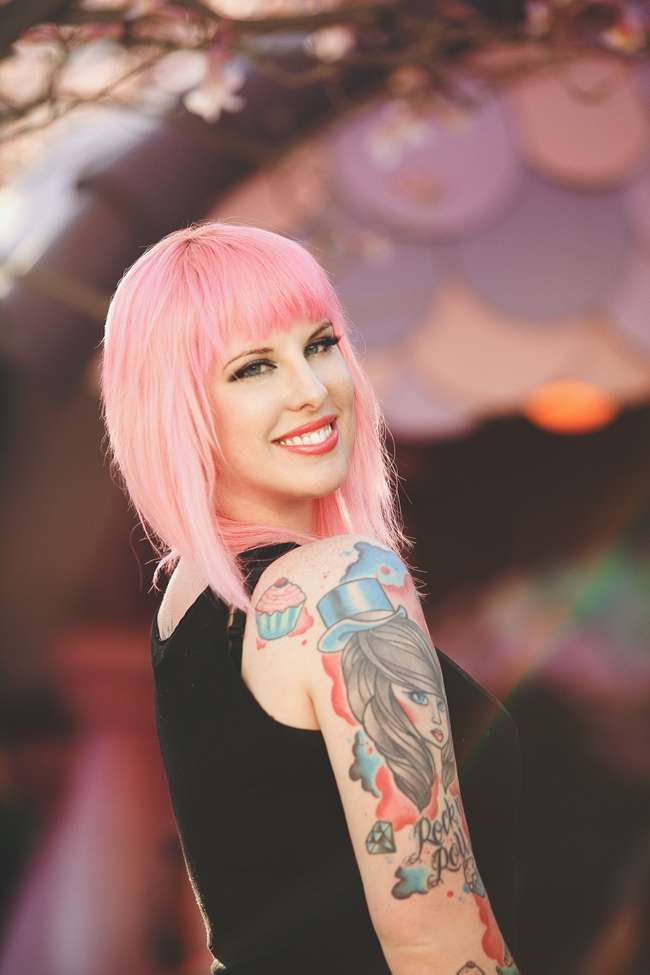 The past two weeks have been a whirlwind of workshops, fabulously cheap vintage shopping (Portland, I love you) delicious healthy eats (California does this right) and DISNEYLAND! The Haunted Mansion was as wonderful as expected and Captain EO was 80s flashback-tastic.
I've also been obsessing over rainbow instax, green juice (no, really!) and the Museum of Death which Gala & I wondered around one sunny afternoon. But more on all this when I'm back in the – I hear still snowy – UK. Today I'm just stopping by to say "YEEEY, it's my birthday!"
I'm officially creeping too close to 30 for my liking, turning 29 today. But fret not, I've been celebrating in a characteristically immature fashion with the trip to the happiest place on Earth, a photo booth at The Blogcademy and… well we'll let's see what delights Gala & Shauna have planned I guess!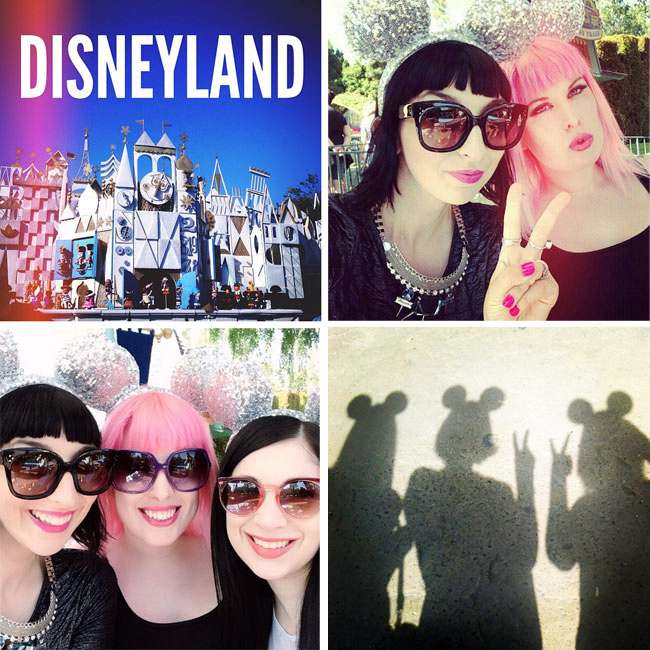 It's weird spending your birthday away from home. I miss Gareth and my kitties terribly, but at least it means I get double celebrations when I return next week… right?! I head back to England on Tuesday. I'm sad to leave my girls and the sunshine of the west coast but can't wait to hug my little family for about 25 minutes straight.
Yours sunburntly…
PS Thanks to the Made U Look babes for the epic photo shoot sneak peek. I literally can't put into words how much I love the shots I've seen so far. We took photos around Shauna's neighbourhood in Portland and the one at the top of this post was taken in front of Minnie Mouse's house in Toon Town of course! More coming soon!