Welcome to Elodie & Alexis' gorgeous French wedding. If you loved their engagement shoot this morning, then their nuptials are gonna blow your socks off! The wedding ceremony was held in the bride's parent's back garden which they decorated themselves. Alexis picked all the flowers and pulled together a bouquet of wheat for Elodie to carry down the aisle.
As I said in this morning's post, the couple are both deaf and found their film-loving photographer Ashton Jean-Pierre at World Deaf Art Festival in Reims, near Paris, last Summer.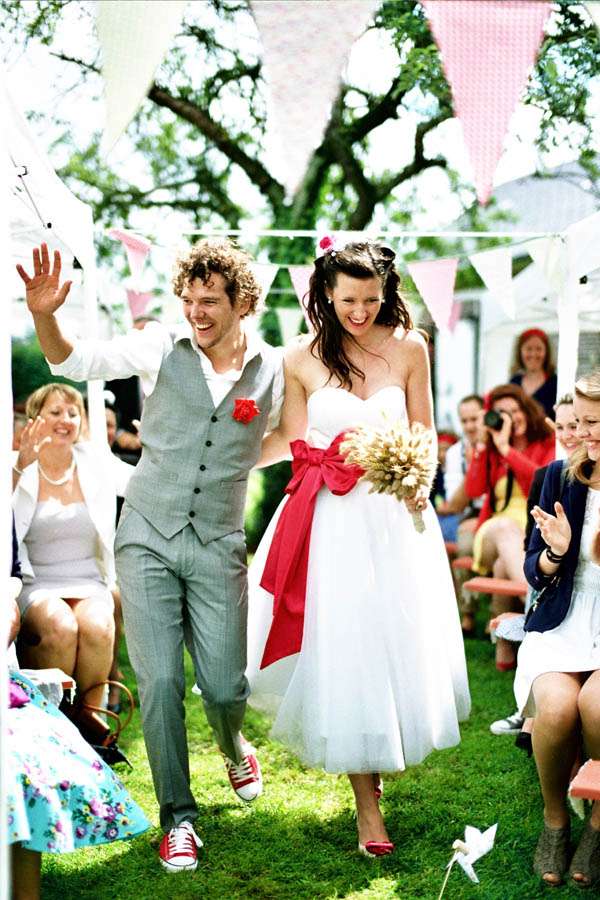 "We married differently from our parents and our grandparents", began Elodie. "Most of my friends also opted for traditional ceremonies but we didn't want a 'fairytale' wedding or one like you see in the movies. We're not really religious so we wanted our wedding to take place in a very relaxed farm setting and to have a rockabilly vibe with red, blue & white and with touches of the 1950s. Our theme was 'a garden party'. The men wore casual outfits with suspenders and the women dressed in retro patterns and with sophisticated 50s inspired hairstyles."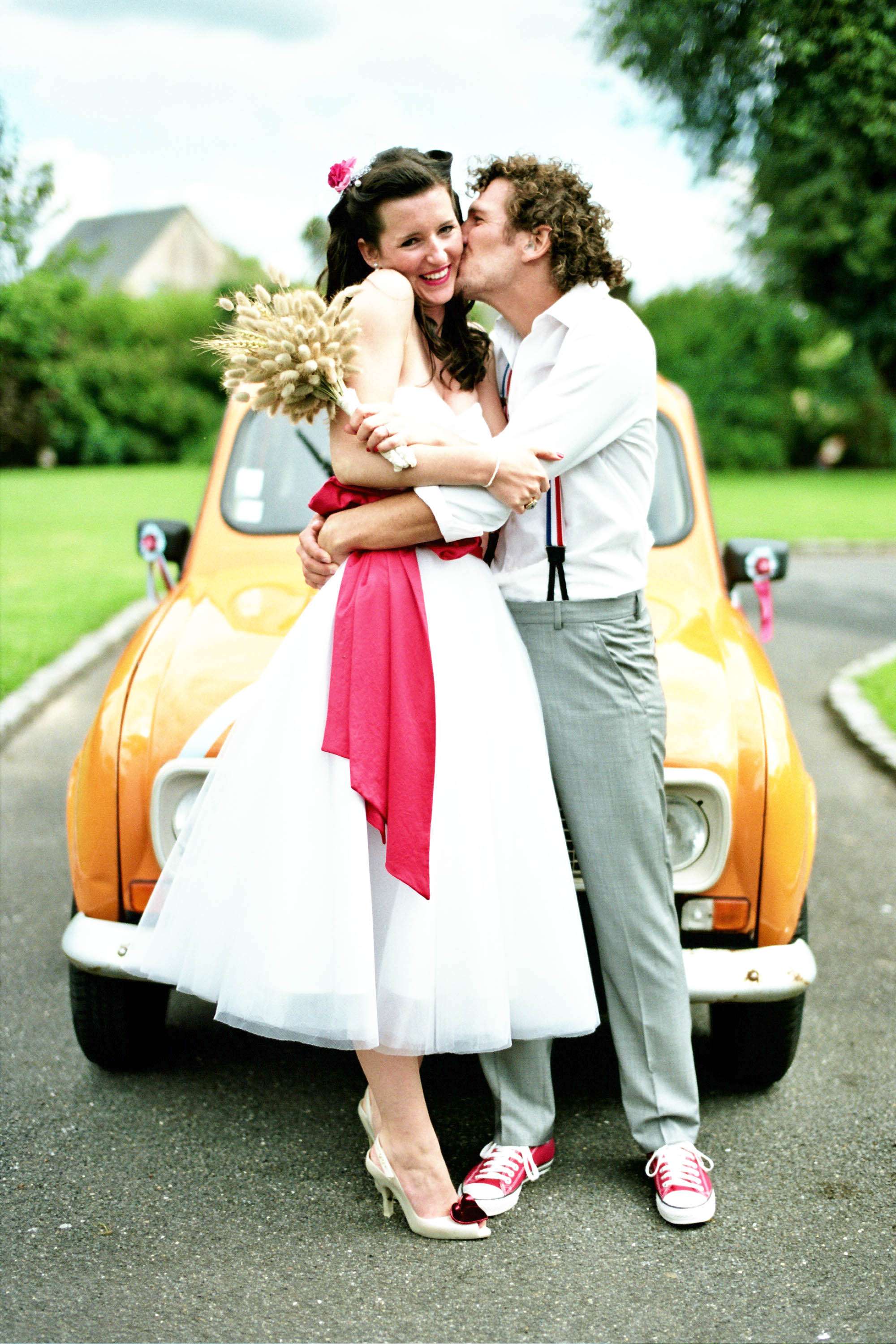 Elodie was a big wedding blog fan in the run up to their wedding and used many ideas that she found on her internet searches. Their reception was held at Farm Drumare which they chose for it's beautiful setting. "We visited with my parents who shared our love of Farm Drumare. It is a beautiful place that offers a large reception room and bedrooms for 32 people. With help from our friends and family we pulled the wedding together. As people stayed at the farm it was like we were all on vacation – a huge camp – all gathered to celebrate this great moment."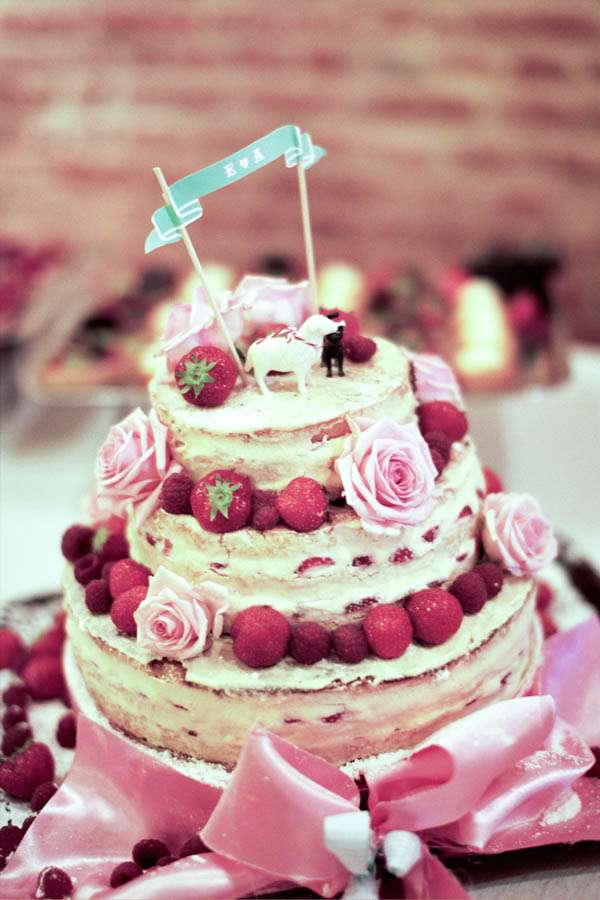 "For the year before the wedding I was an avid reader of blogs particularly Rock n Roll Bride! This blog helped us in our quest for decorative ideas. I found an incredible list of things what I wanted to and things I wanted to find. My brain was so full of ideas so that I could not find sleep! Paper straws, a photo booth with mustaches, suitcases, bags of candy, strings of flags, a candy bar, a wedding cake, succulents with flags, place mats, old frames, jars, a wedding tree, a guestbook, a great photographer! We really wanted our wedding to reflect who we are."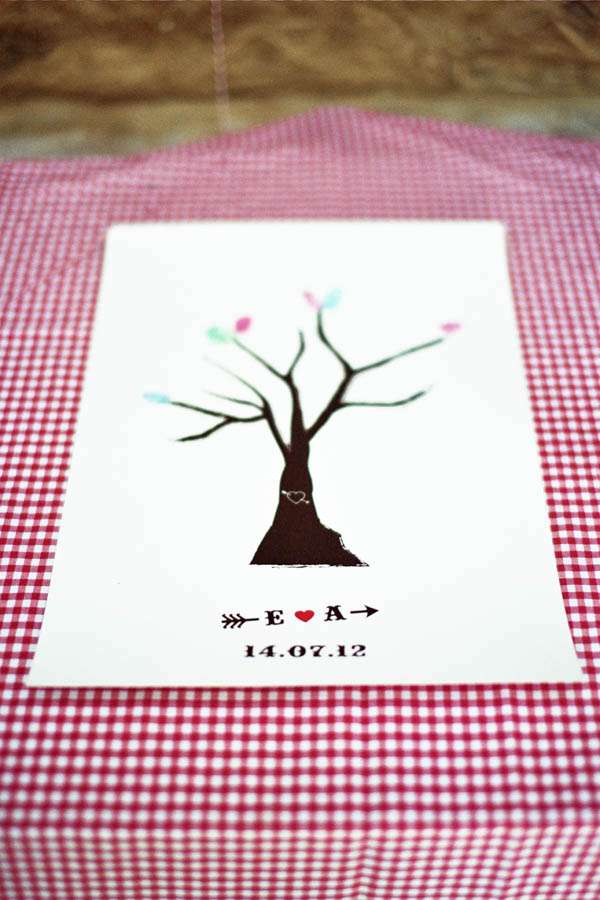 "We created a lot of the paper goods ourselves and as a gift for our guests, my uncle and my parents had prepared rose apple jelly jam. My uncle and my sister made the wedding cake. There were very many personal touches in this wedding. For extra decoration we were able to use antiques that already belonged to my parents. I'm an illustrator and so I created our wedding tree. For the guestbook, I made a giant puzzle from a photo from our engagement shoot. A piece of the puzzle was left on each table with instructions for guests to leave a message and then try to put the puzzle together with the other pieces on a board. For the escort cards, my cousin found an old wooden window which was going to be thrown out. My father added the galvanized mesh wire netting and I made the cards."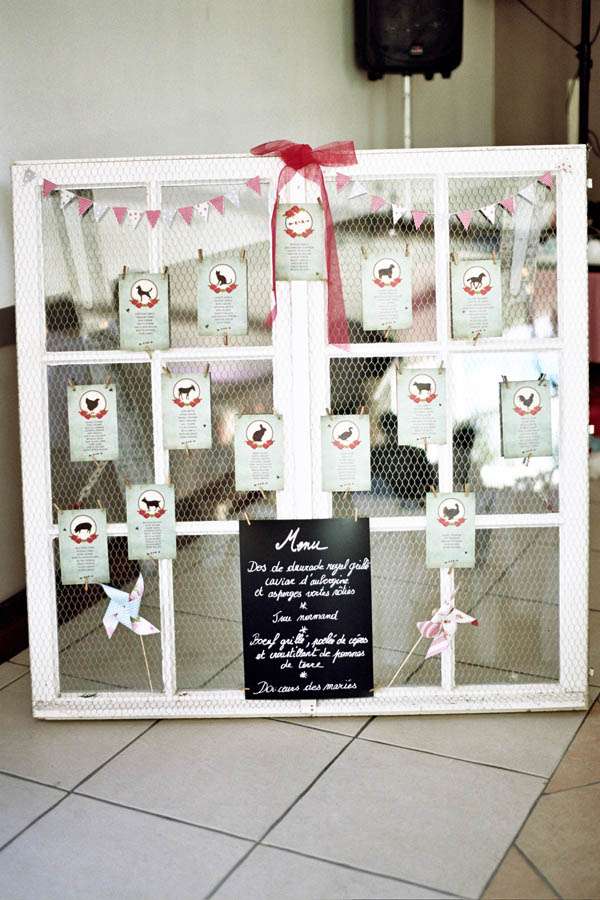 After many searches, Elodie finally found her perfect dress at Honeypie Boutique, an online wedding dress designer based in the UK. "I had a very clear idea of what I wanted and nothing I found in wedding dress shops was right or suited me", she explained. "I started to get really down about the whole thing but I finally found my happiness again with Honeypie Boutique. I bought a custom made gown that I found so amazing that everything after that seemed easy. I added Vivienne Westwood shoes which were very comfortable (I kept them on from 11am to 2am without having sore feet!) and jewellery from Swarovski."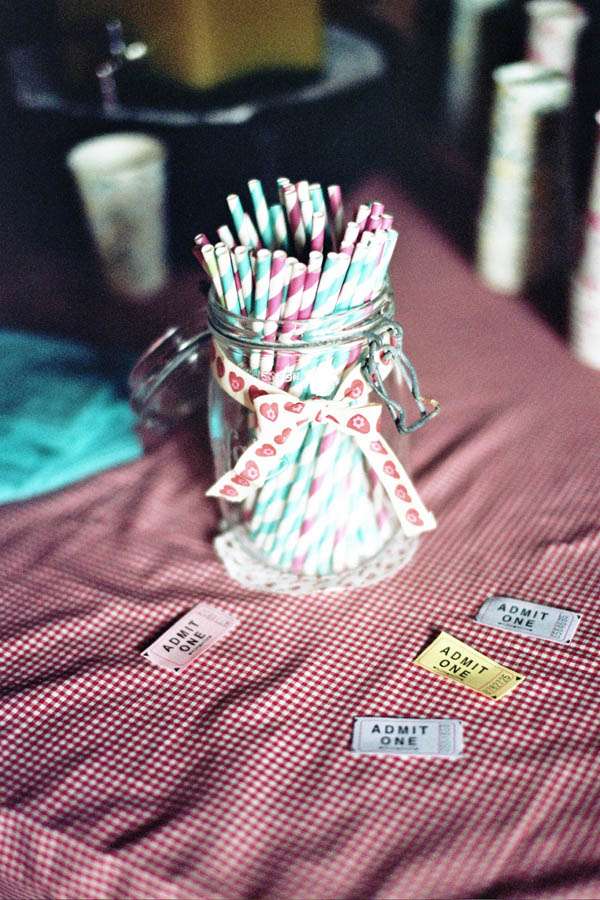 "As advice to other brides & grooms I'd have to explain the importance of choosing the right photographer", Elodie concluded. "We did not want traditional or boring wedding pictures that lack spontaneity. After meeting with Ashton last summer, we had a crush on his work and we immediately hoped that it would be available! He has such a big heart and he immediately put us at ease. His retro style is dynamic and natural at the same time and it really appealed to us. We met him few months before the wedding, which allowed us to be completely at ease with him on the big day. It was a magical day but it went very quickly. There's nothing like beautiful pictures to remember it. All our special moments were captured with emotion and we never tire of looking at them. In short, we were so pleased we met Ashton and we look forward to finding another opportunity to work with him!"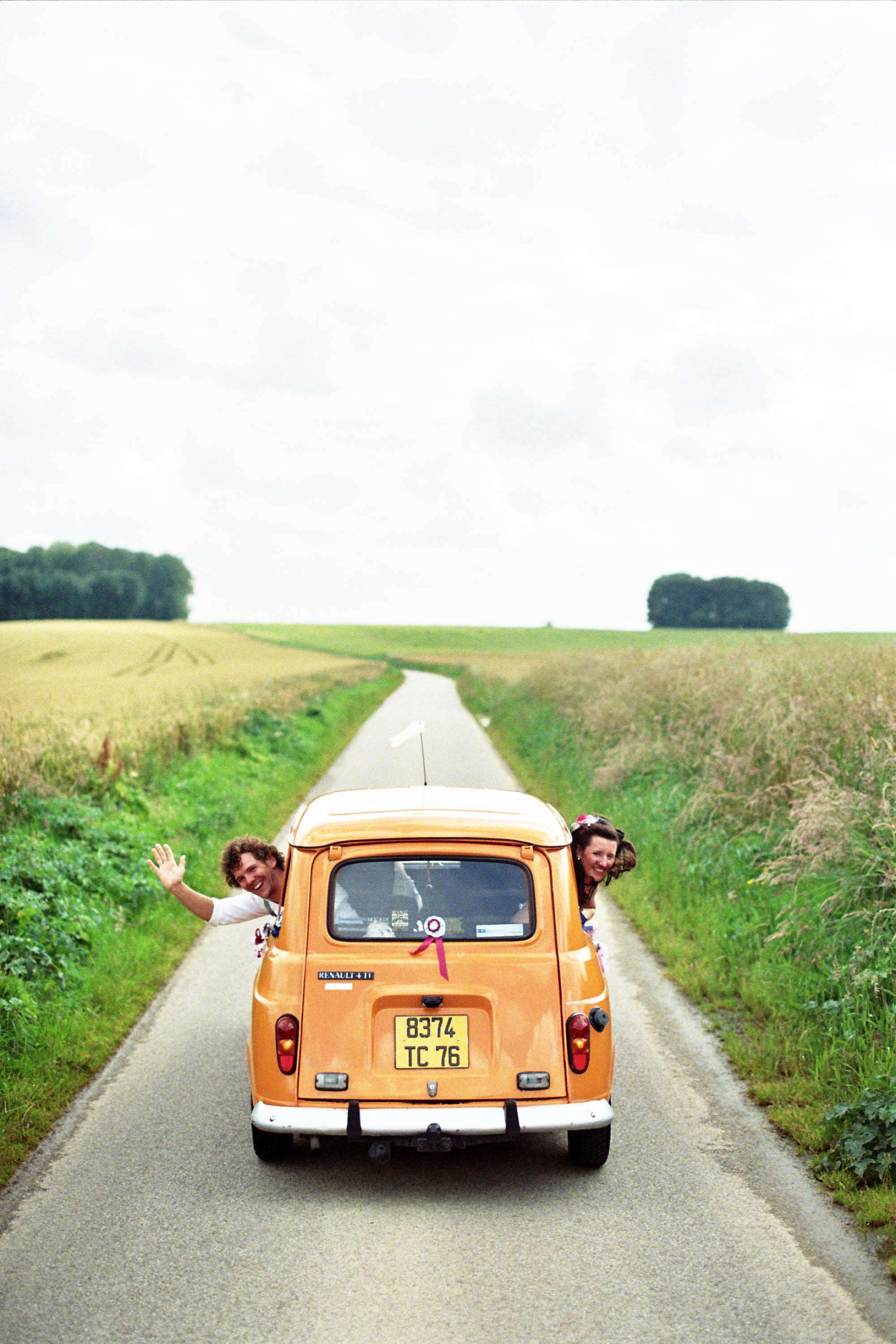 Goooorgeous! Doesn't this wedding make you want to skip of and live on a farm in France?! Thank you so much to Elodie & Alexis and their fabulous photographer Ashton for sharing with us today.
Supporting Cast:
Photography Credit: Ashton Jean-Pierre
Ceremony Venue: Bride's parent's garden
Reception Venue: Farm Drumare
Bride's Dress: Honeypie Boutique
Bride's Shoes: Vivienne Westwood
Bride's Jewellery: Swarovski
Groom's Outfit: H&M
Cake: DIY
Flowers: DIY
Hair & Make Up: Natural Beauty His and Hers
Stationery: DIY
Catering: Honfleur Traiteur