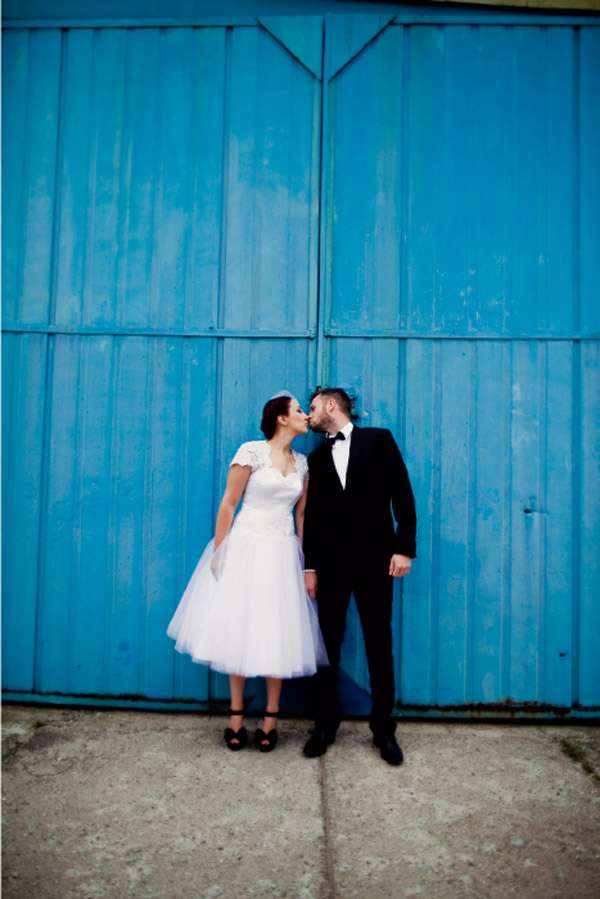 Iwona & Piotr wanted a simple and fuss-free wedding, one that reflected their Polish heritage but also showcased their love for all things retro. The day had a lot of DIY elements, from the brides dress to her brooch bouquet and the majority of the reception details.
"We wanted a simple wedding", wrote Iwona. "We love Rock n Roll and retro styles and we both have very old souls and like the old minimalist styles. Our colours were cobalt, black and white and we kept things simple. We also DIYed a lot."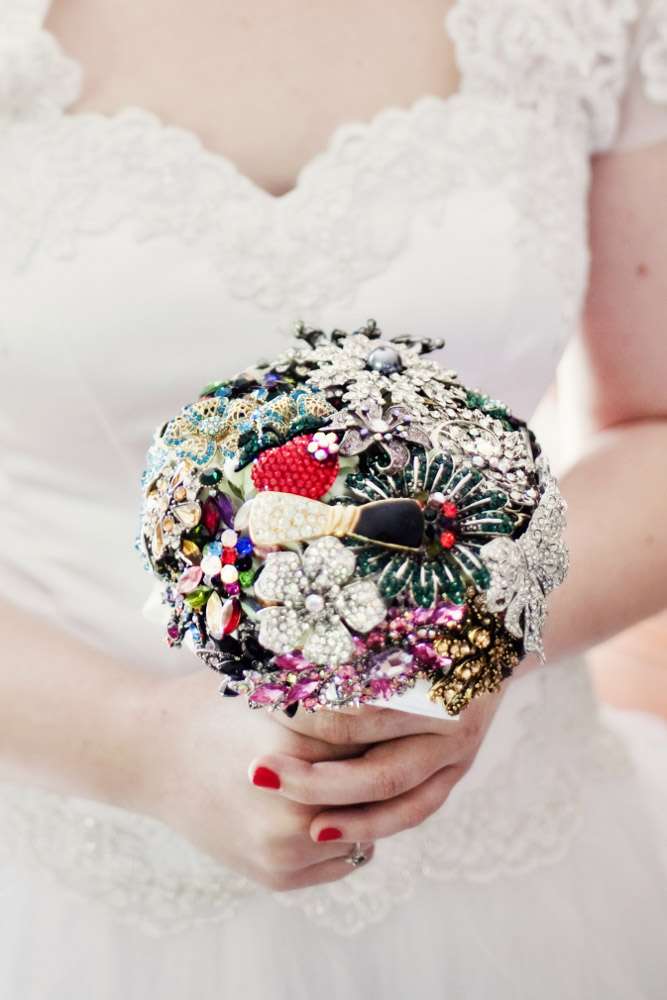 "Our ceremony was in a Church and was simple and beautiful. The light was gorgeous and danced around the space which made it a really memorable moment. Our wedding party was made up of just close friends and family. My 'bridesmaid' was my brother Mati and Piotr's groomsman was his brother Marcin."
"We wanted our wedding to be fun – and I think it was. Everyone was smiling all day. The wedding wasn't anything like a traditional Polish wedding. There were a lot of questions about the length of my dress, my bouquet and the fact that I wore black but I loved it all. Our wedding portraits were taken at at old factory and a beach which are both close to our home town."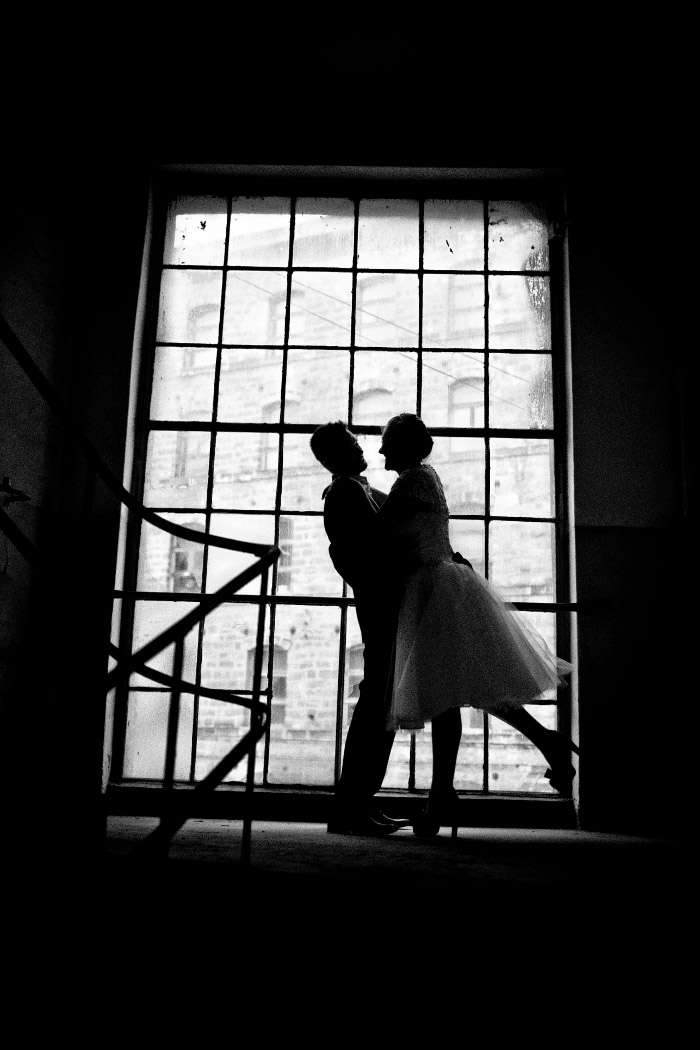 Thank you to Iwona & Piotr for sharing with us today.