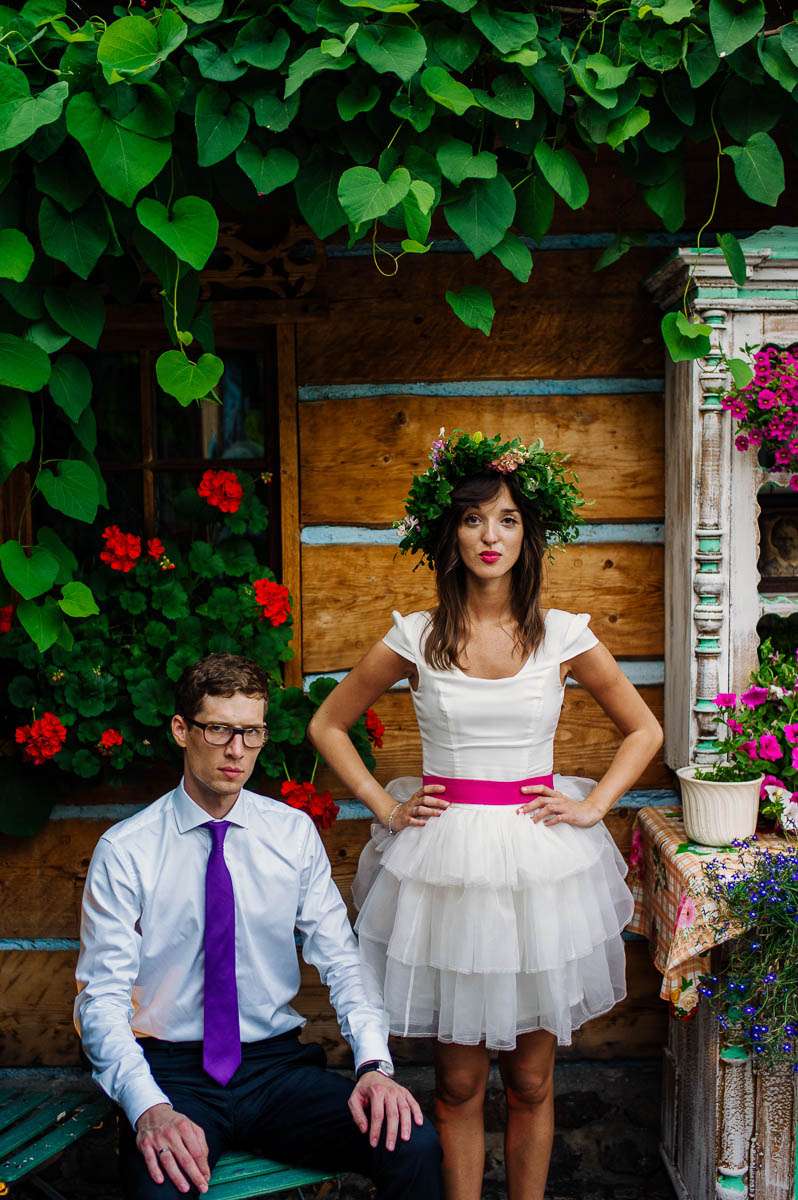 I can't remember featuring a Polish wedding on my blog before, but if this is the kind of standards they're setting, then I seriously should be posting more of them! There's so much wedding gorgeousness in these images I can hardly contain myself.
Martyna & Piotr were married in Warsaw. The ceremony was held at Jablonna Palace and the reception was at U Różyca, a private farm just outside of the city and right by Lake Zegrzynski. The reception was basically one big party! Laid back, unpretentious and with everyone pitching in to help.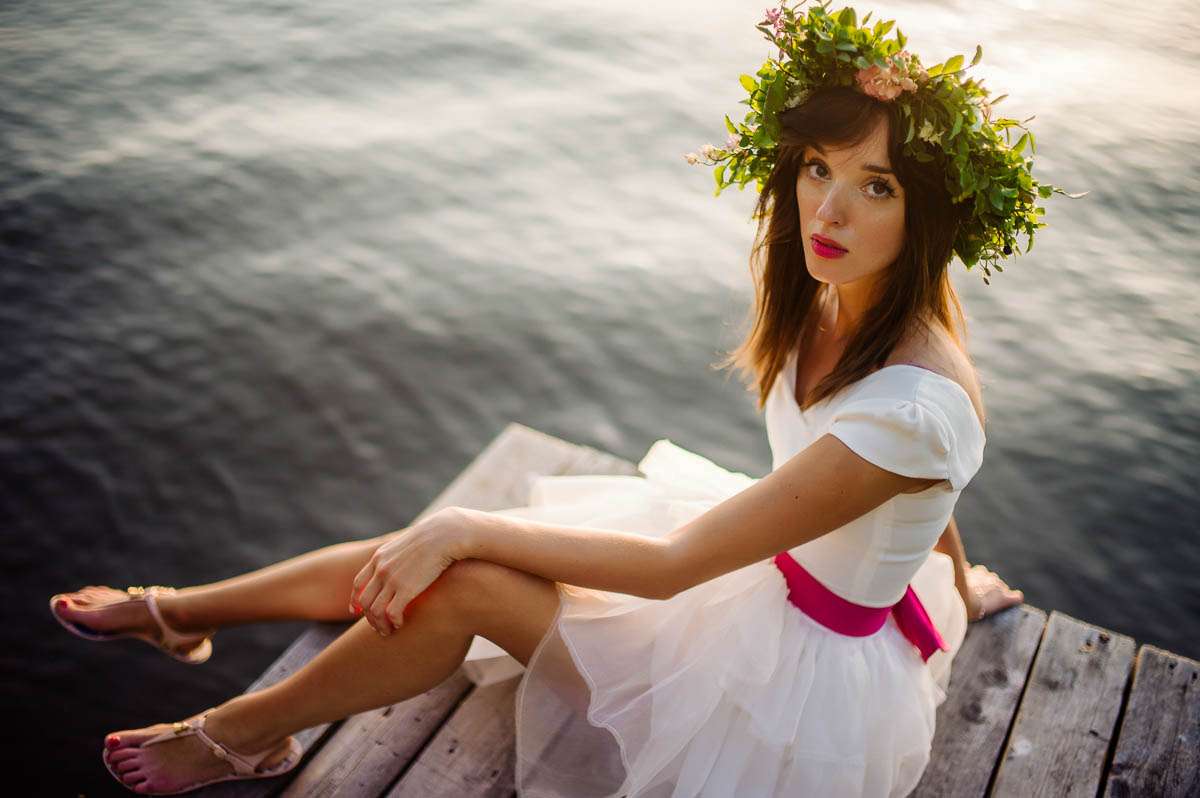 Seriously, stop it Martyna. You're killing me with your fierceness.
The bride wore a daring but beautiful short dress by Bizuu and shoes by Aga Prus (she changed into Melissa sandals for dancing!) Her style was quirky yet timeless, elegant yet adventurous – and I for one can't get enough of it. The pink sash with her bold bouquet is perfection and the giant floral hair wreath that she wore late into the evening added even more fun.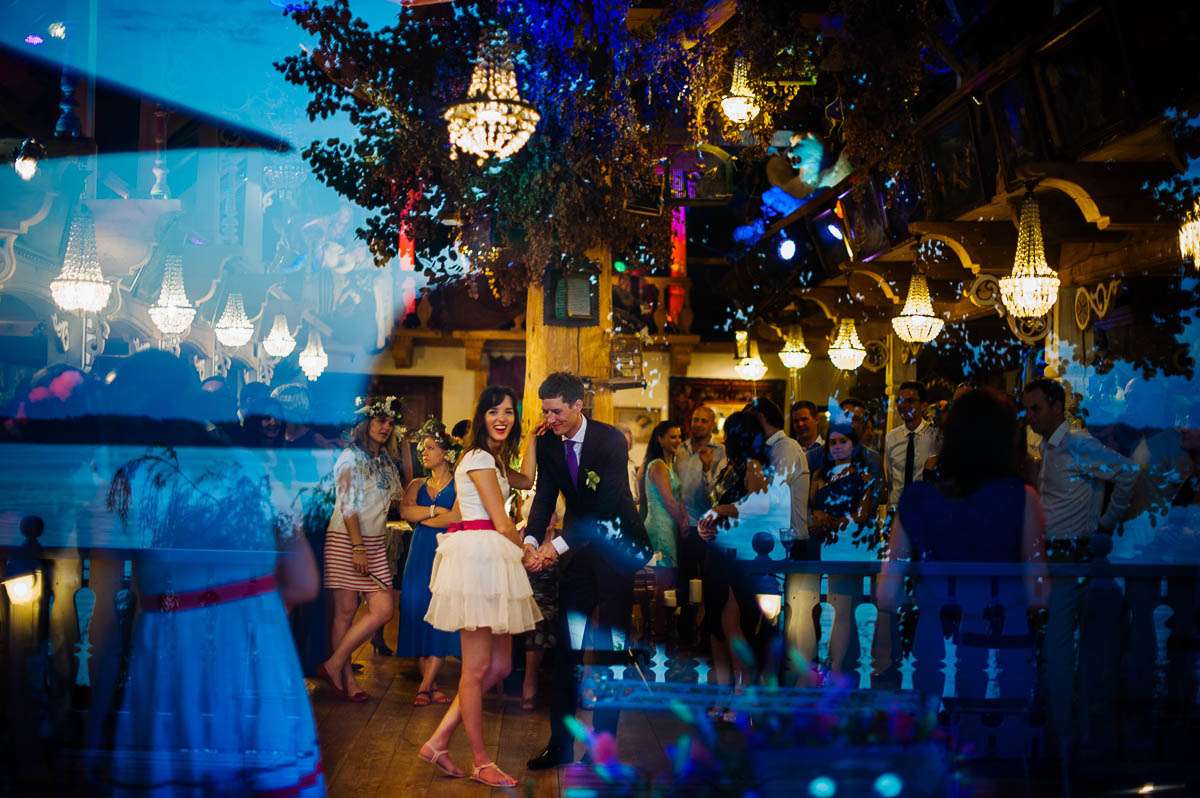 One of the most important factors to this couple was booking the right wedding photographer to capture their day. They were lucky enough to find Dorota & Michał of WhiteSmoke Studio. "For me it was love at first sight", wrote Martyna. "Chemistry is the key factor when you're in love but it is also vital between wedding photographers and a couple. The wedding photographs taken by Dorota & Michał look more like fashion shots for Vogue. They charm you with their natural beauty and ease. We didn't have to pose at all, the photos just happened."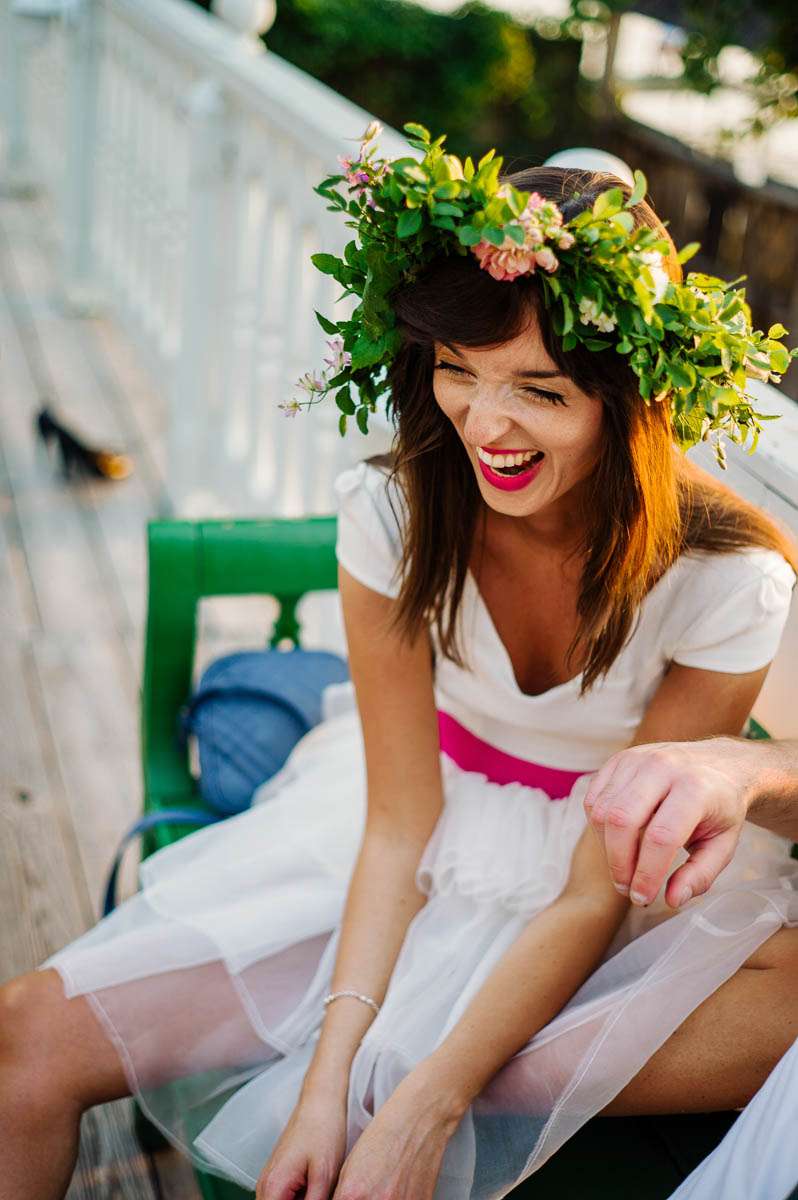 I couldn't agree more, these photos are so incredibly stunning! Thank you to Martyna & Piotr and photographers Dorota & Michał of WhiteSmoke Studio for sharing with us today.