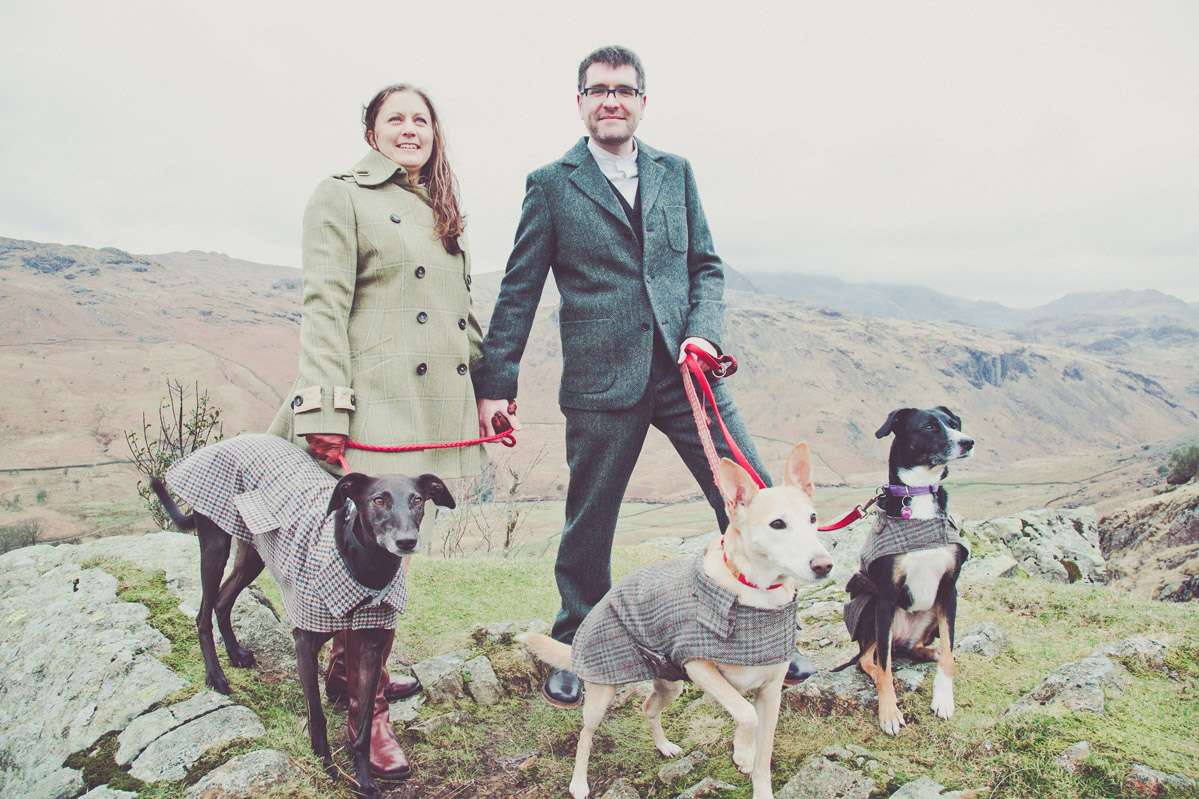 Ciaran & Ellen's wedding was a far removed from a traditional wedding as possible. The bride didn't wear a white dress, she wore a tweed suit; they didn't have bridesmaids or groomsmen, they had their dogs; they didn't have a fancy vintage car, the went for a hike. The ceremony was held at The Woolpack Inn in Cumbria in February and was followed by a low key and intimate meal for their few attendees. A few months later they had a larger gathering in their own back garden for the rest of their friends and family.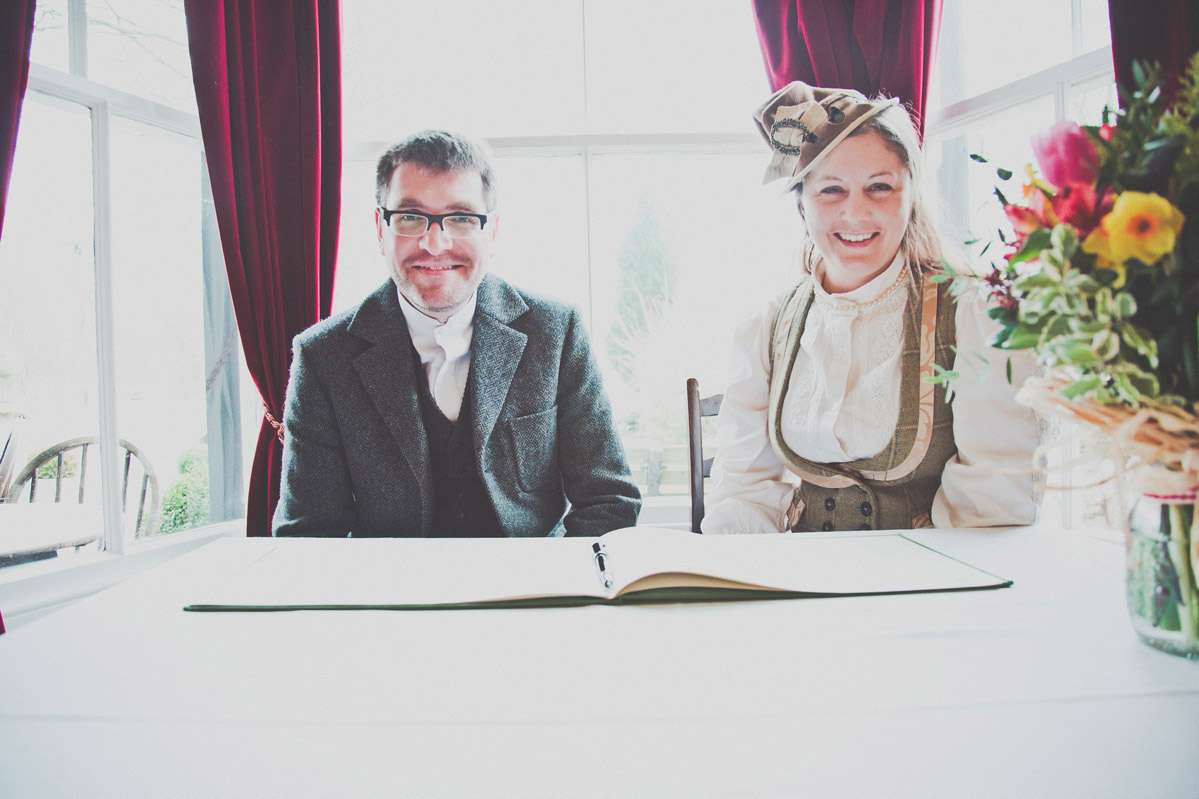 "Just keep it really, really simple!" Ellen began. "We'd stayed at The Woolpack before and nearly all the other people we used were recommended by friends so we knew we could trust them. For example, I showed Chrissie at Hat Therapy my Liberty Freedom outfit and my favourite hat and let her work her magic on the design. It was great because the design was completely different to what I might have chosen. Chrissie interpreted the tweed brilliantly and the hat exceeded my expectations."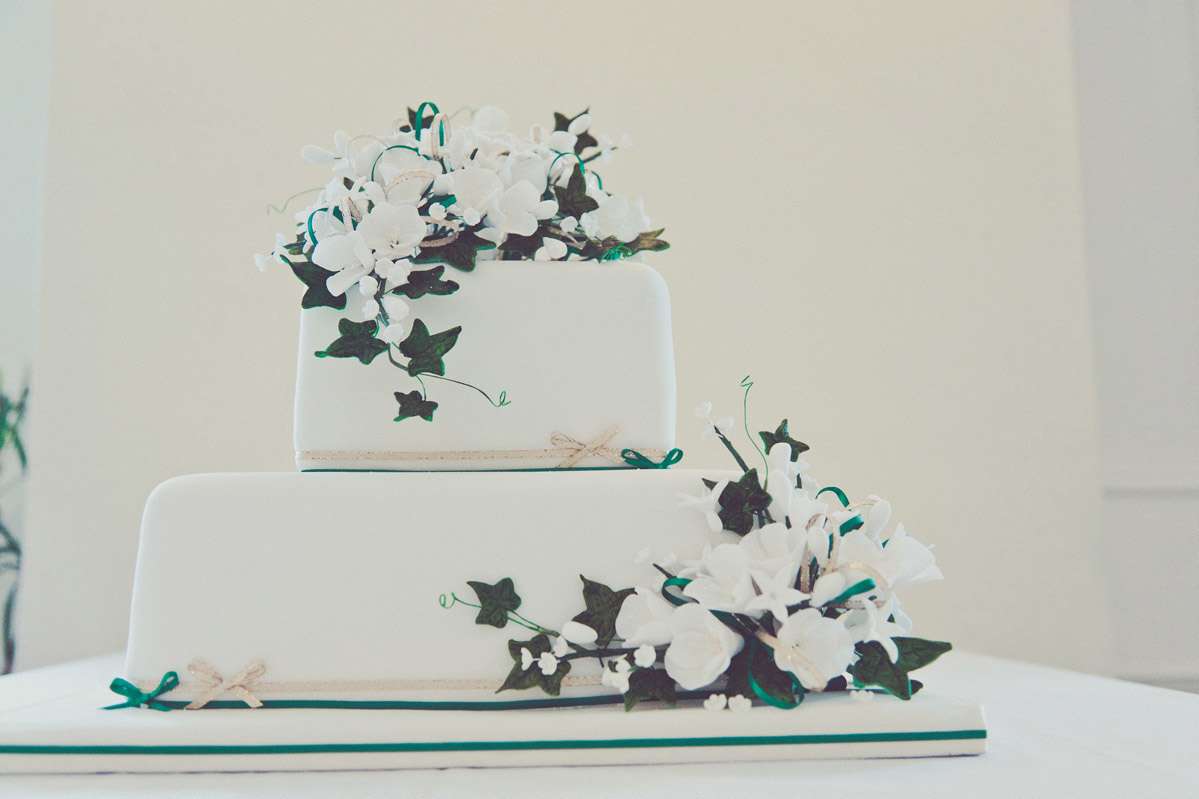 "I'm a great believer in buying things that last or can be repaired so I didn't want anything for the wedding that would just be thrown away or never used again", she continued. "The decorations for the party in June were miles of bunting made by my mum and me from old bedsheets: its already been reused twice. We chose the Lakes because my Grandma lived in Cumbria and couldn't travel far (sadly she died before the wedding), I grew up in Cumbria and have always loved the fells so it just felt right. I chose the tweed for the wedding because it's the ideal material to stay warm and dry in the Lakes in February and because I can really see me still wearing it in 15 years time. I didn't want the guests to buy clothes they will never wear again either so keeping a wintery theme worked."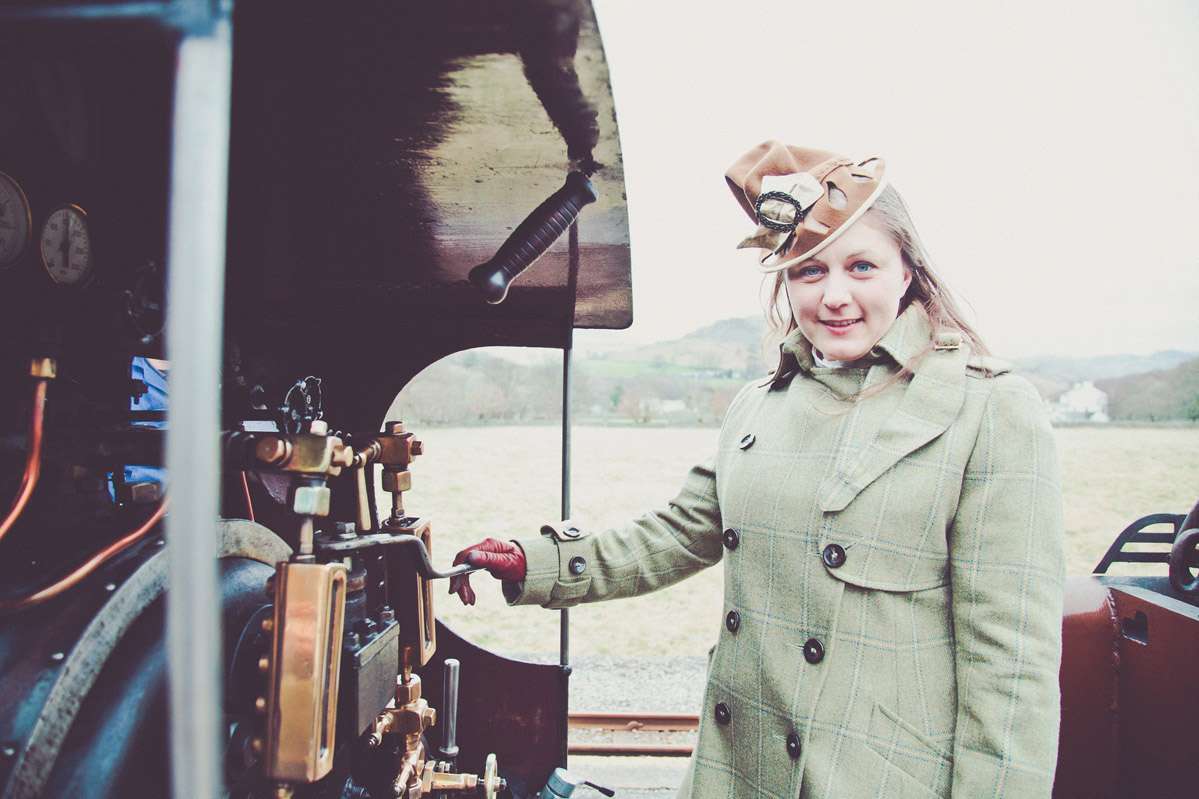 "Our favourite thing about our wedding was lounging on sofas round the fire with friends and family eating cheese and drinking port", Ellen concluded. "There was absolutely nothing we would have changed about our wedding. It was perfect."
So awesome. Thank you Ciaran & Ellen for sharing your day with us.