I don't wish to alarm you, but Christmas is one month today!! Argh! And nope, I haven't started my shopping yet either. So today, I thought I'd share with you some of the things on my Christmas list this year, as well as some other gift ideas that I've fallen in love with during my self-indulgent internet searches…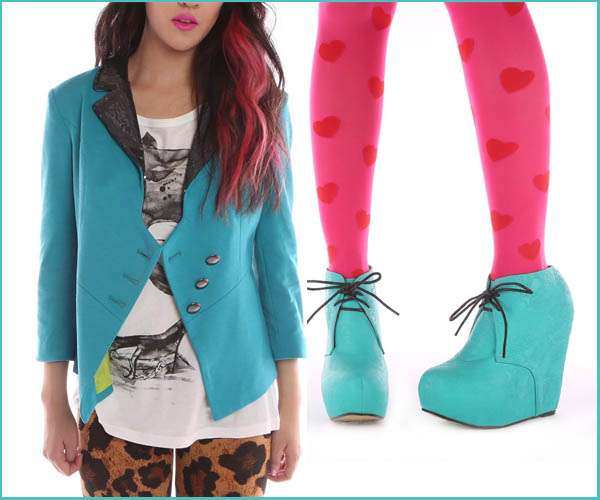 ♥ Iron Fist have been a favourite of mine for a long time and my 'want list' just gets longer and longer every time I visit their site. The Starstruck blazer ($80) and Tigre & Bunny wedges ($60) are just a match made in tealy heaven. I also love this Kitty Kat coat ($160) probably more than I should. You can also get 20% off your entire order with the exclusive code 'ROCK' just for Rock n Roll Bride readers (valid until 31.12.2012). You're welcome!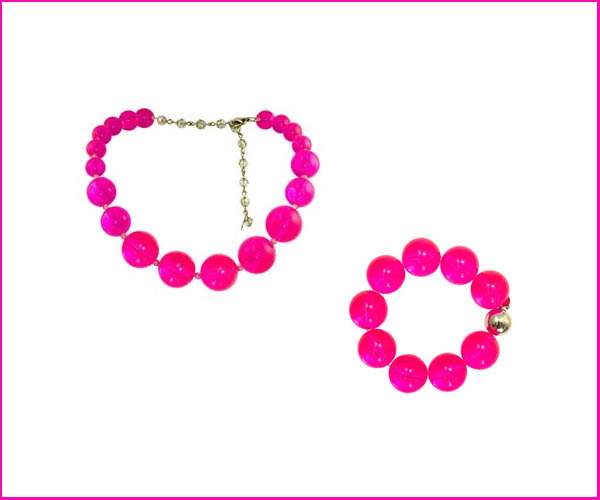 ♥ The Neon Holidays collection from Tarina Tarantino is perfection. I've got my beady eyes on the neon pink choker ($80) & bracelet ($60) obviously.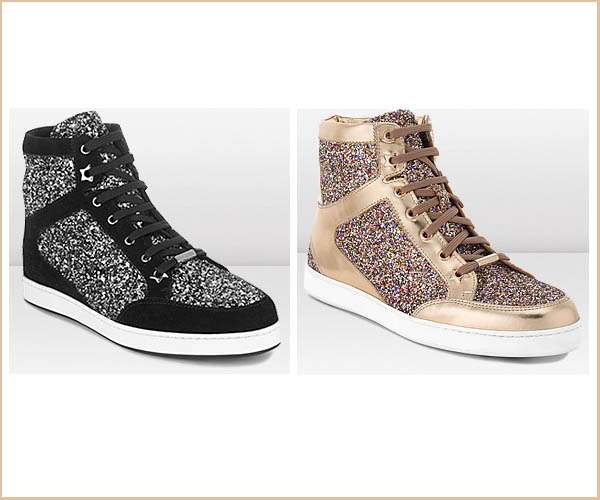 ♥ I've been having a sordid love affair with my Jimmy Choo 'Tokyo' gold glitter high tops ever since I treated myself earlier in the year, and now those crazy Choo kids have gone and brought out a whole new range! They're not cheap, rocking up at £325 a pair, but if you're anything like me you'll totally over-wear them. Always think of the price per wear people!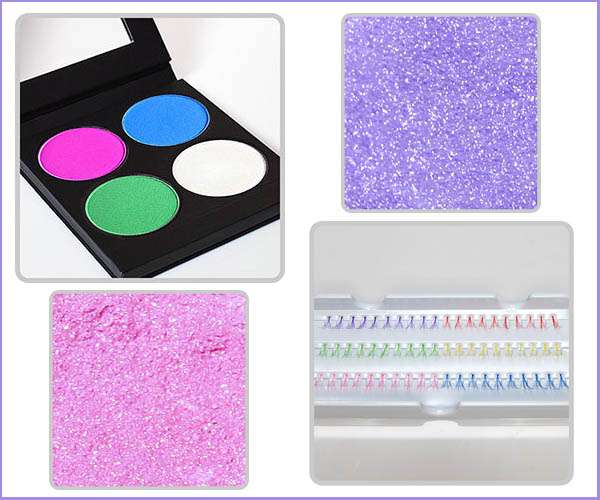 ♥ Christmas is the perfect time for experimenting with new make up looks – go big or go home I say! If the truth be told I've only recently discovered the wonders of Sugarpill and now I'm a fully fledged addict! Their pigments are super saturated and so amazingly easy to blend. They also start from a ridiculous reasonable $12 for the individual pots. I'm also so dying to get my grubby mitts on these rainbow false lashes ($6) when they get back in stock!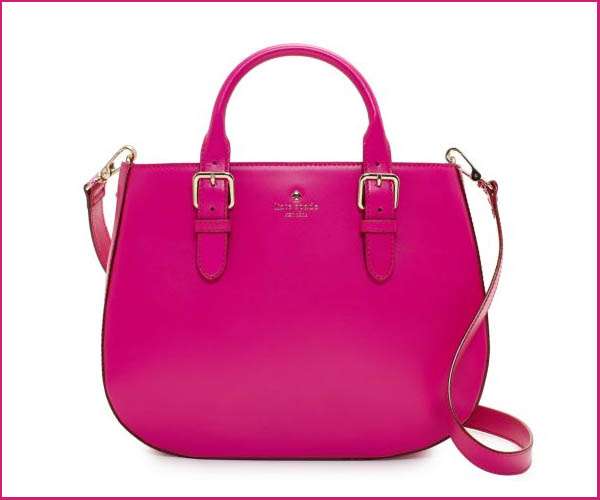 ♥ I was all ready to buy the Charlotte Street Sylvie bag as a 'Blogcademy selling out in 24 hours gift' and then I found out that the Kate Spade website doesn't deliver to the UK. WAAH! I'll just have to hope a generous American friend takes pity on me instead. They'd have to be a VERY generous friend at $398 but still…
♥ I was so gutted to go to my local H&M and discover that everything I had my eye on from the Maison Martin Margiela collection was sold out in my size. I had my sights firmly set on this dress (£79.99) as well as this AMAZING candy wrapper bag ($59.95) which only appears to be available in the States. Boo…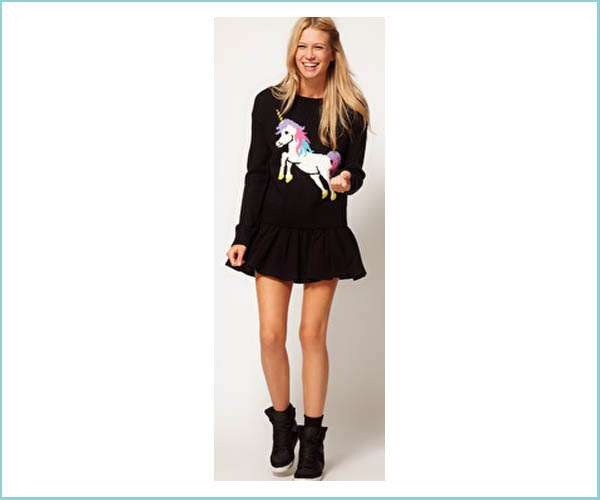 ♥ I own this already but someone in your life needs to too. Rainbow unicorns unite! (£35)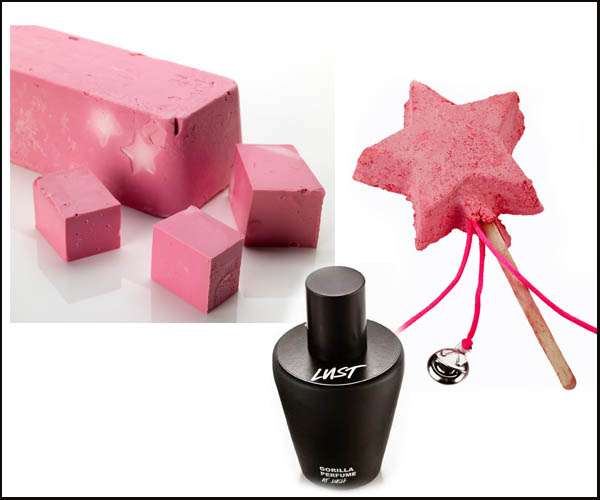 ♥ It's my life mission to smell like sweeties at all times (my perfume choices are anything but grown up) so anything pink and sickly sweet from Lush is a winner with me! The Rockstar soap (£3.40/100g) is my everyday staple, the Lust perfume (£10) smells as good as it sounds and the magic wand bubble bar is like cupcakes, sprinkles & a little slice of heaven (£4.95).
♥ I'm going to be doing a LOT of travelling next year with The Blogcademy, so I feel some new sexy luggage is in order. And just because it's a practical item doesn't mean it has to be boring! This shocking pink lips case from Lulu Guinness (£225) has my name all over it… and obviously I'll need the carry on too (£195)… sorry Mum.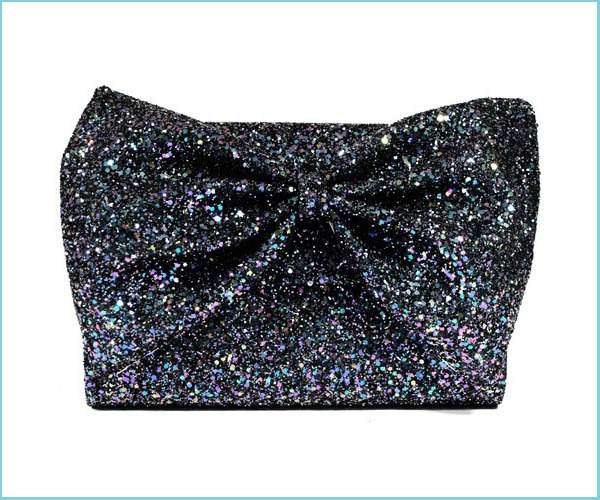 ♥ Glitter. Bow. Handbags. (£95) Need I say more? (she also does one in white which is the perfect gift for a bride-to-be). Be still my beating heart.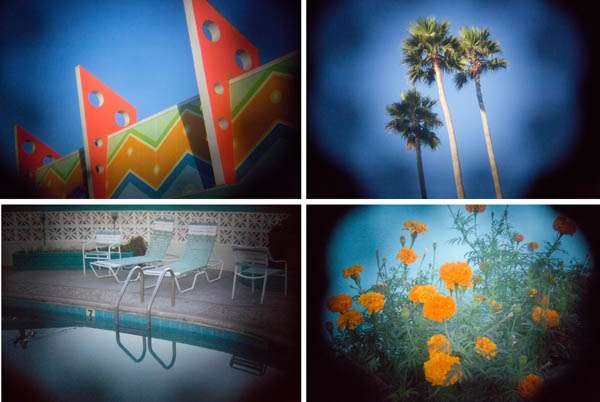 ♥ I actually already bought this for myself (whoops) but I had to share it with you because it's probably the coolest thing ever. A Holga lens for your DLSR! It takes some practice to get decent shots out of it (but it's digital so unlike with a normal Holga you won't be wasting lots of money on film and developing costs). At $30 it's totally worth it for the fun factor.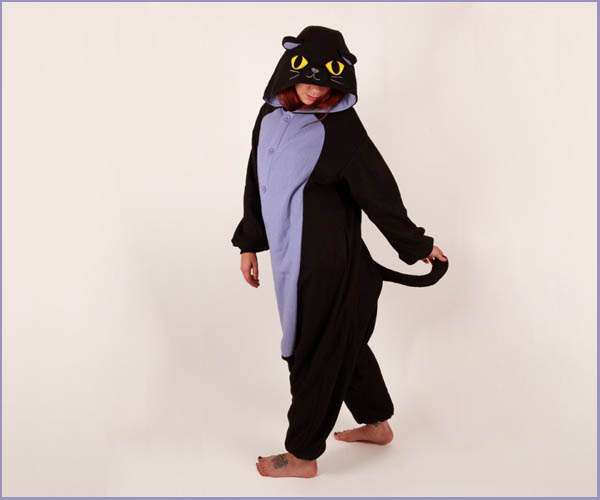 ♥ Ever since I worked on this shoot, I've been obsessing over these animal onesies (£39.99). No, its not big or clever but I LOVE. The only problem is figuring out whether I'm more of a midnight cat, a pink rabbit or a kangaroo? And I'm pretty sure the man in your life will secretly love being a dinosaur.
edit: I couldn't even wait for Christmas so I bought myself the midnight cat. It's literally the best thing ever.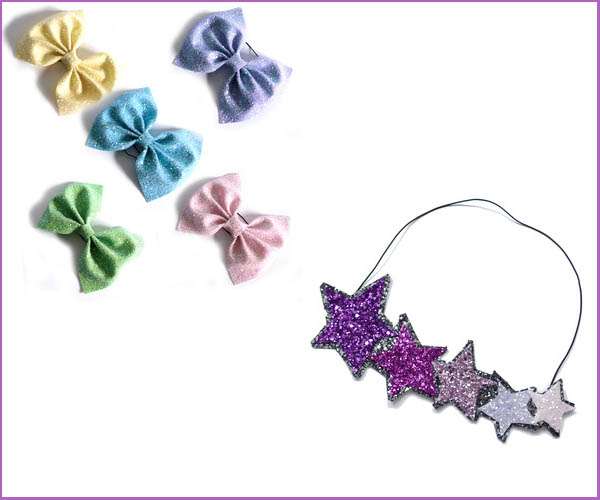 ♥ It's no secret that I'm a Crown & Glory super fan and their latest collection is as awesome as you might expect. A huge pastel bow (£10) and purple ombre star headband (£20) are sooo added to my list.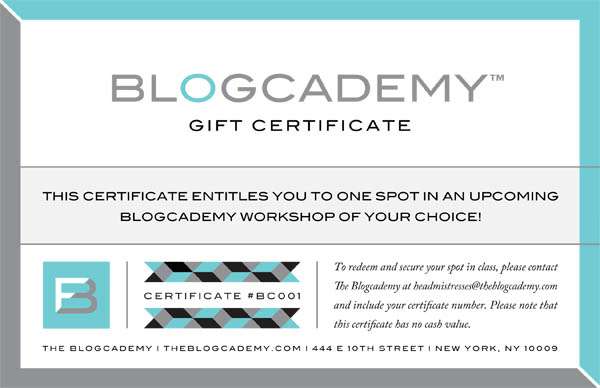 ♥ Shameless self-promotion alert! If you really love that special someone in your life, clearly you need to buy them a ticket to The Blogcademy in London. We'll even make you a pretty gift certificate to hide under the tree…
Wow what a surprise, nearly everything is pink and/or sparkly! I hope some of my self-indulgence might have given you some gift inspo, and if not, I'll just be using this post to send to all my friends and family – I have no shame!
So tell me, what's on your Christmas list this year?