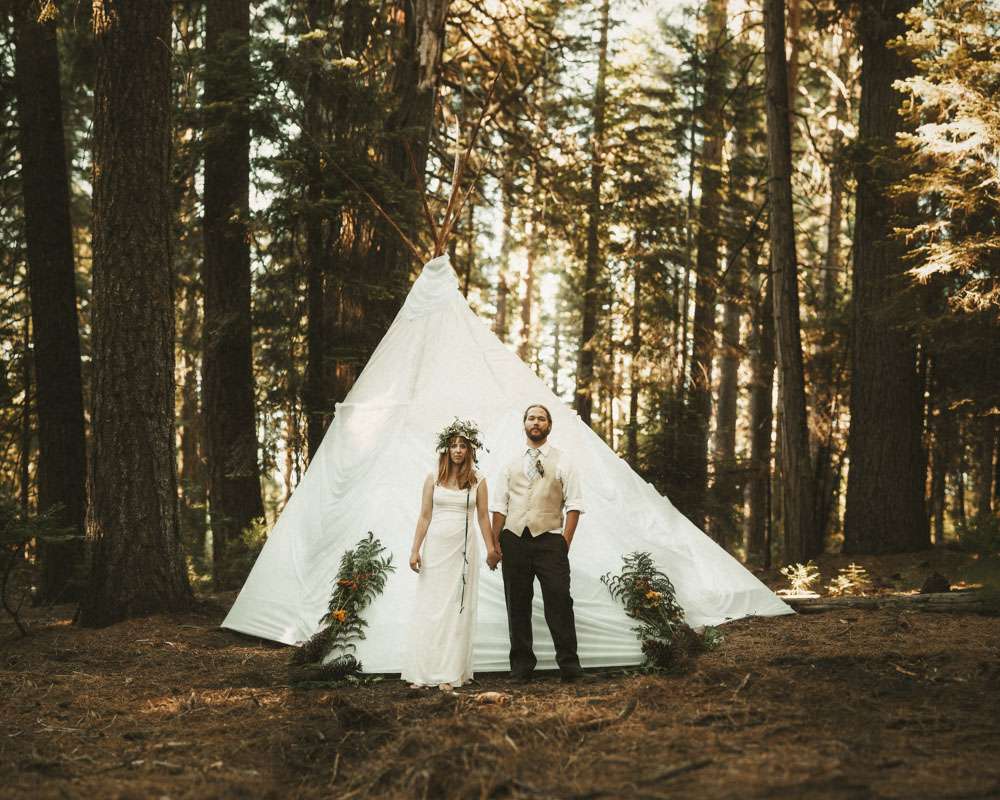 Patrick and Jessica were married June 29th with a budget of under $5000. They planned everything themselves and the bride's uncle conducted the ceremony.
"Patrick and I grew up in the same county and graduated in the same high school class", began the bride. "Where we live is very 'small town America'. We wanted our wedding to have the same feel. Patrick and I both love camping and the outdoors. Every aspect of our wedding had our own personal touch and backstory. We wanted our wedding to represent us and our guests really loved how genuine it was. We didn't want a generic wedding we wanted something that we made and represented our relationship."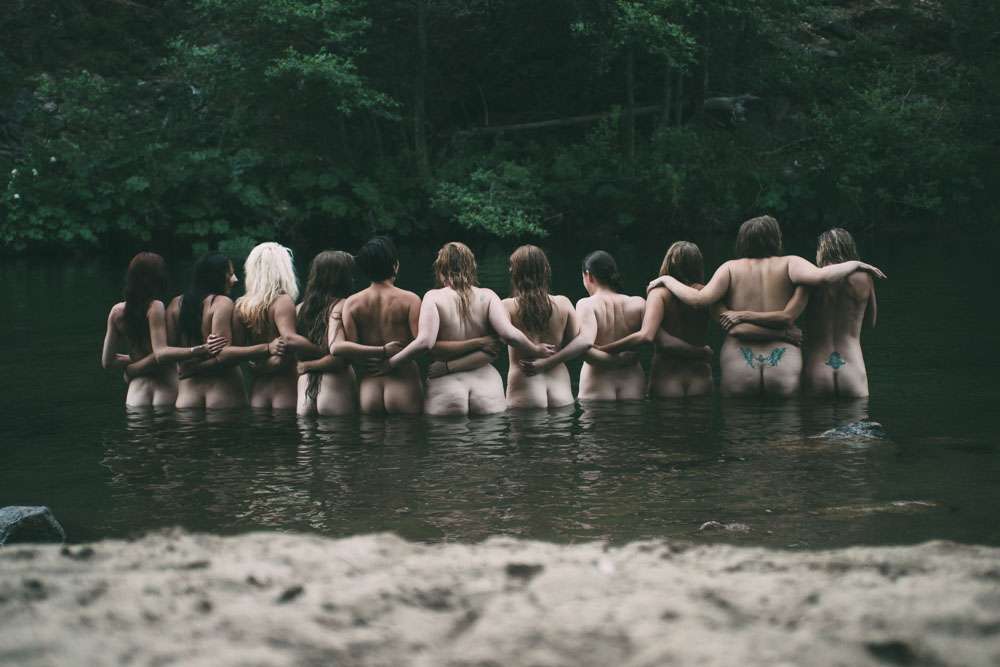 The ceremony was held at Big Trees State Park on Beaver Creek and the reception was at the group camp area. The flowers were gathered and arranged by the bride and her bridesmaids. They made flower crowns and the centrepieces.
"I loved the night before and the morning of our wedding", Jessica continued. "The bridesmaids, tribesmaids and I camped out and made the floral hair wreaths, boutonnières, and table arrangements. We slept under the stars and at dawn we had a silent vigil on a beach at the river. The silence was broken when we all jumped in the water. It was very serene and empowering to start the morning with my closest friends and jump into the brisk water. It was symbolic to the day, plunging into my new life as a married woman."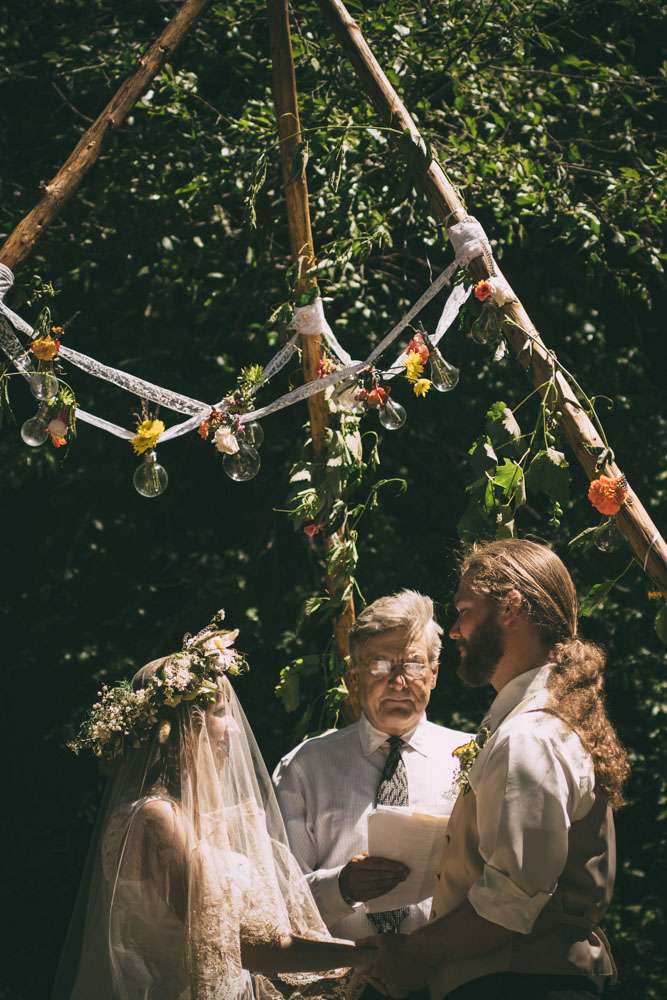 "I wanted the wedding to be as handmade as possible because that is what Patrick and I appreciate most. Friends and family arranged the flowers. I made my veil and the light bulb vases. My sister made all the earrings and barefoot sandals for the wedding party. Patrick and I even cut and stripped our tipi poles with the help of some friends. Patrick arranged my bouquet. The tipi was canvas was fashioned together by my Uncle and tribesmaid, Shena."
"My favorite part of the wedding was our first dance," she said. "I loved the song we danced to, 'All I Need is you.' I loved our dance. It wasn't planned and I was really nervous if Patrick was even going to dance with me and spin me around but he surprised me."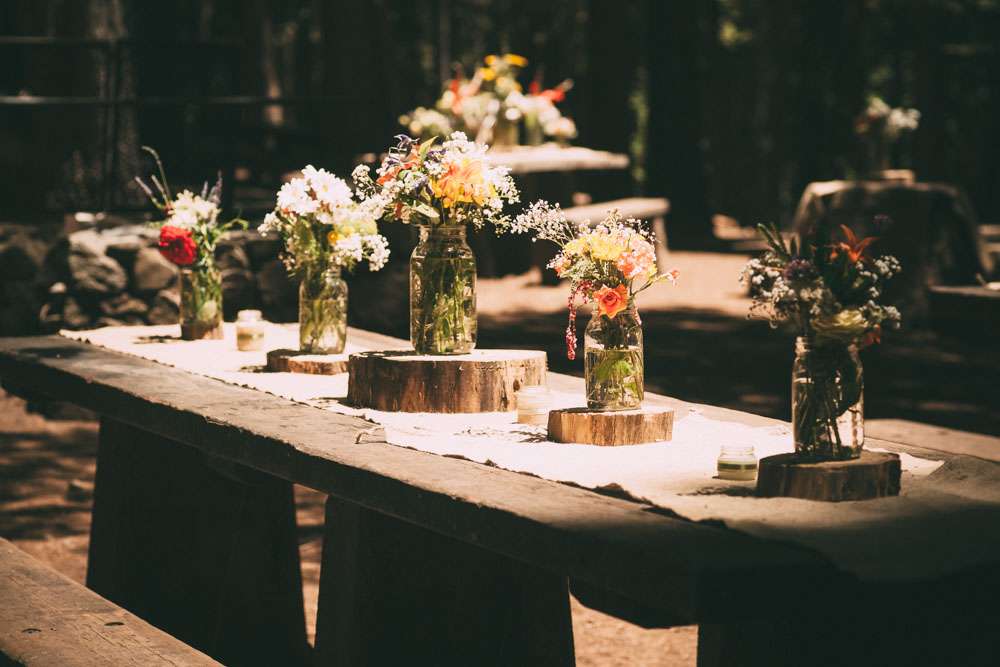 "The only thing I'd change about our wedding would have been to have paid someone to handle the food. I had so much help before the wedding and during the reception I wanted them to mingle with friends and family. Unfortunately the dinner ended up being a little chaotic but everyone was fed."
"My advice for future brides and grooms is to stay calm and keep smiling! If it doesn't go the way you wanted just let it go and flow with the day. Everyone is watching you so a meltdown will be noticed!"