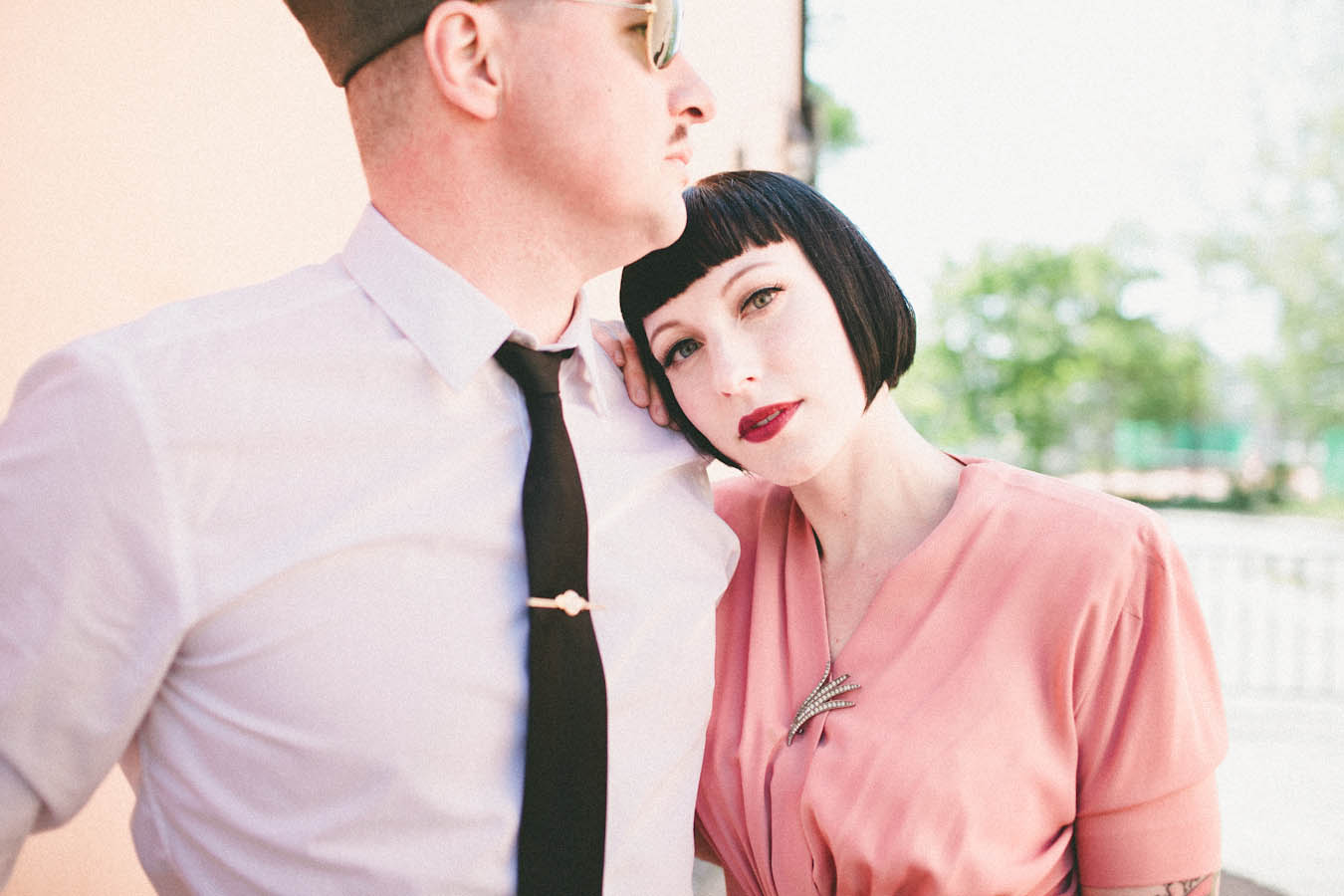 "Could there be anything more romantic than your soldier coming home from war?" wrote photographers Caroline & Jayden of Woodnote Photography. "And what if it was in the 40s, and you hadn't been able to communicate with him online?" This was the starting point of inspiration for the honeymoon shoot of Ann & Anders which took place in Stockholm, Sweden.
"We teamed up with the fabulous stylists of Vintage Honeymoon to create this little inspiration from the past", they continued. "Bicycles, a colorful picnic tea and a puppy as a wedding gift are the small details that turned this shoot into an afternoon of vintage magic."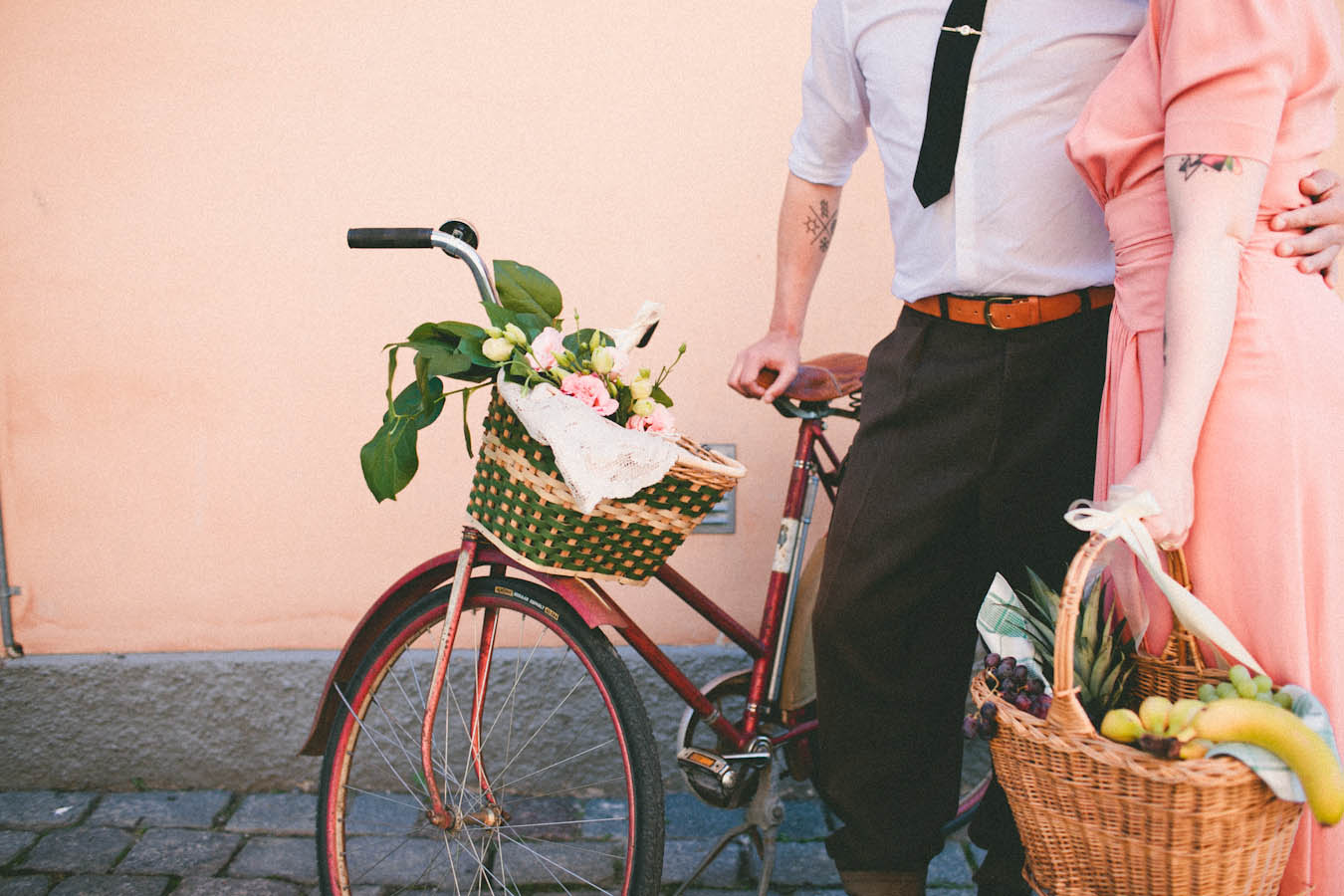 A honeymoon shoot might not be something you've considered before – well after all the hustle & bustle of organising your big day it's probably the last thing on your mind! But after seeing Ann & Anders' shoot I'm kinda in love with the idea. Gareth & I honeymooned in Tokyo. I would have loved a professional shoot to commemorate this trip – imagine what a weird and wonderful set of photographs we could have been left with!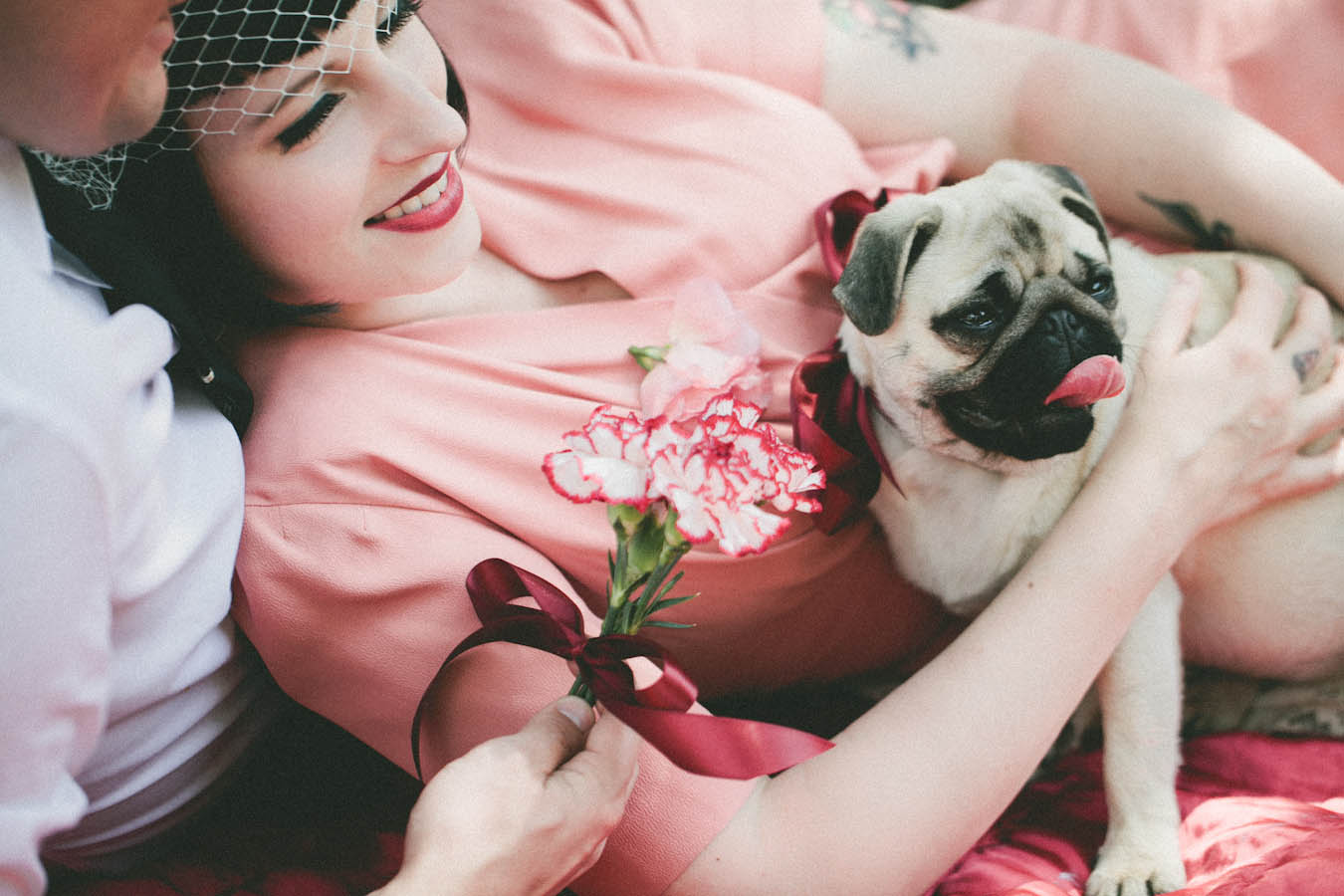 Where are you off to on honeymoon and would you consider doing a little photo shoot to commemorate?
Thank you to Caroline & Jayden of Woodnote Photography for sharing these with us today.
Supporting Cast
Photography Credit: Woodnote Photography
Video Credit: Robert Ingraham
Styling: Vintage Honeymoon
Make Up: Julia Conrah
Hair & flowers: Downey Blomster & Jazz
Cake & Pastries: Sugartown