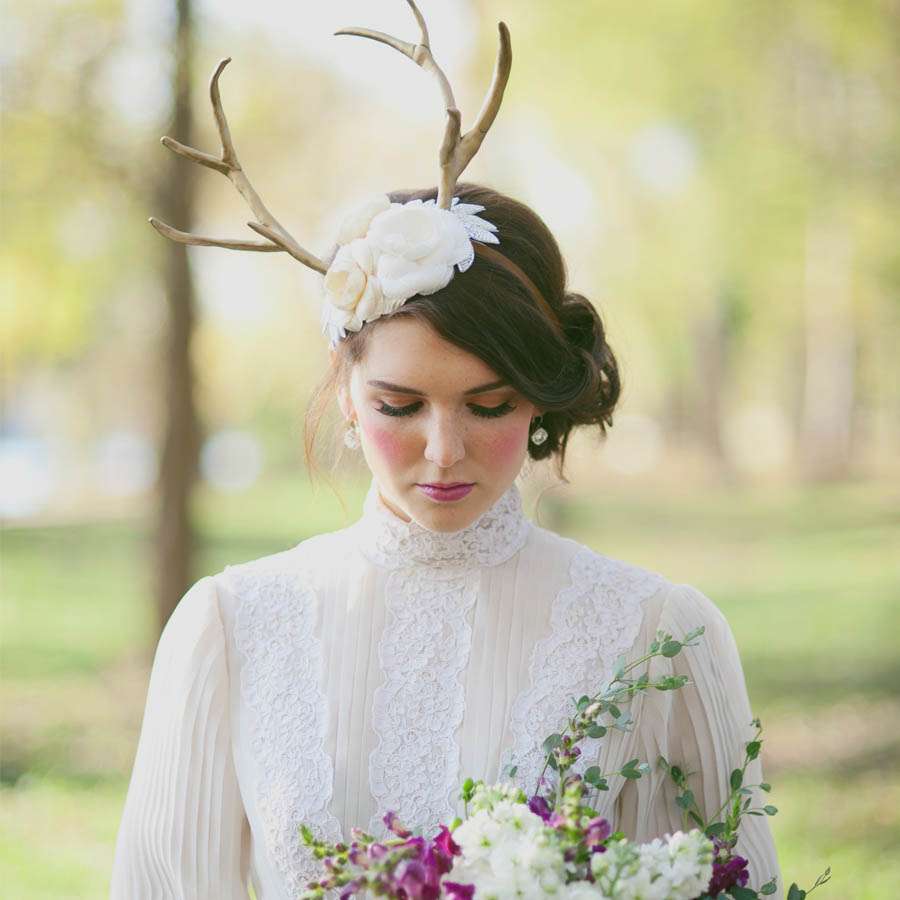 Bridal fashion doesn't have to be boring or ordinary. Oh no, why not take those old-fashioned ideas and flip them on their head?! Antlers, coloured gowns, cardigans, plaid… the possibilities are endless!
"The main inspirations for this shoot were the gorgeous gowns (mostly vintage!) and my desire to incorporate some unexpected elements into the styling", explained shoot stylist Jessica Santos Gallo of Fine and Fleurie. "Some of my favorite elements were the hand-crafted antlers and the bold-yet-boho cranberry gown."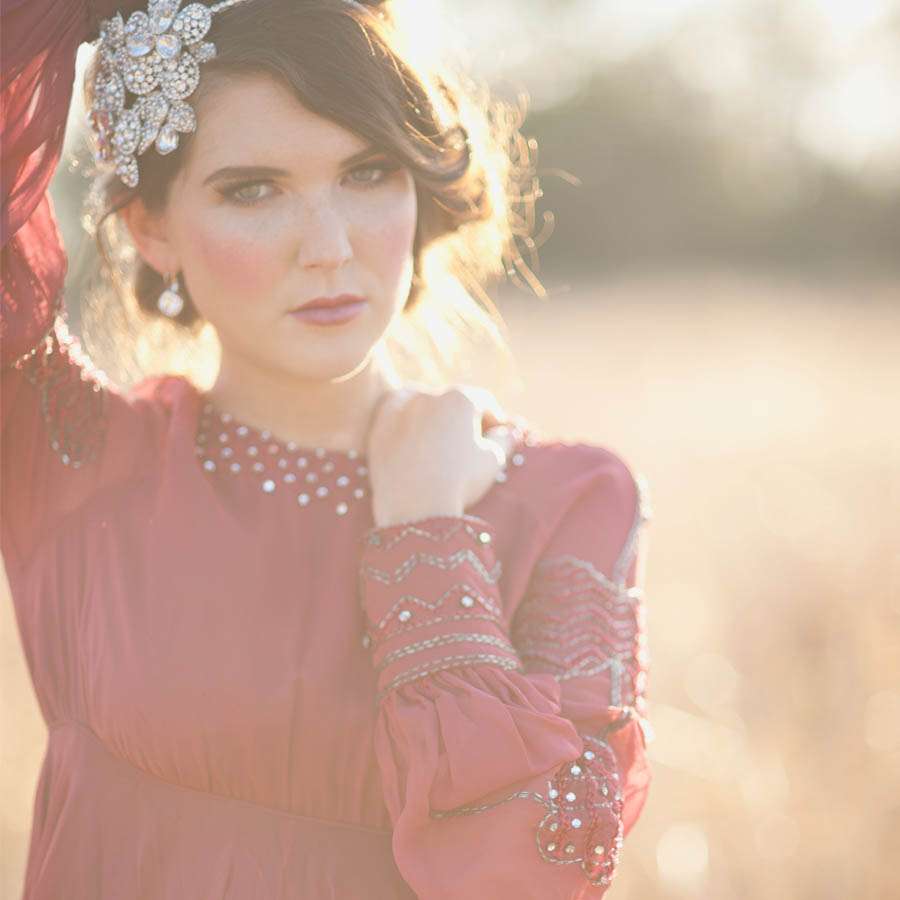 "It was important that we highlighted the change of seasons in the color palette of the shoot and made the most of our heavenly location. I also wanted each looks to serve as inspiration for brides and bridesmaids who are looking for something different. In my opinion, interesting details, vintage touches, plus a little element of surprise is the recipe for a perfectly styled bride or bridal party!"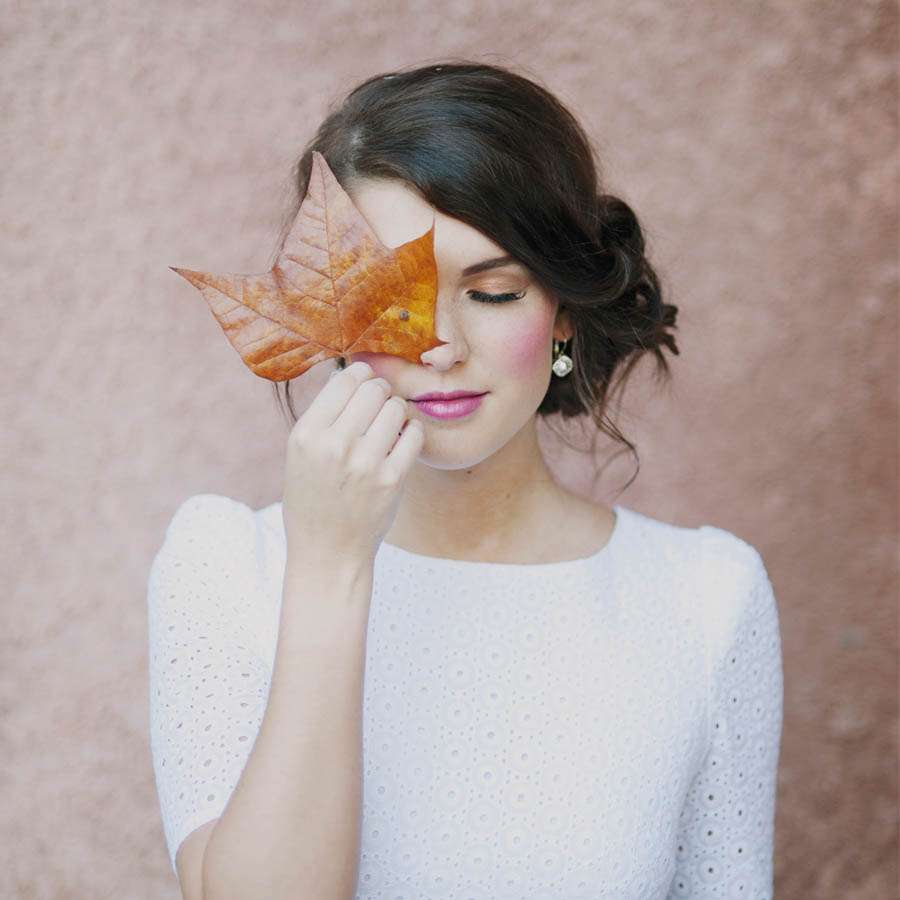 "My background is in accessory design, so creating the perfect finishing touch for a look is really my speciality", she continued. "The antler and silk flower mini hat was our show piece for the bridal look and I absolutely adore the feel we achieved in these photos. It's as if we stumbled upon a gorgeous creature in the forest. I hoped for a whimsical and fanciful feel and Laura, our photographer, more than delivered this in the photos! For the make up we kept it classic and sweet with rosy cheeks and tons of lashes."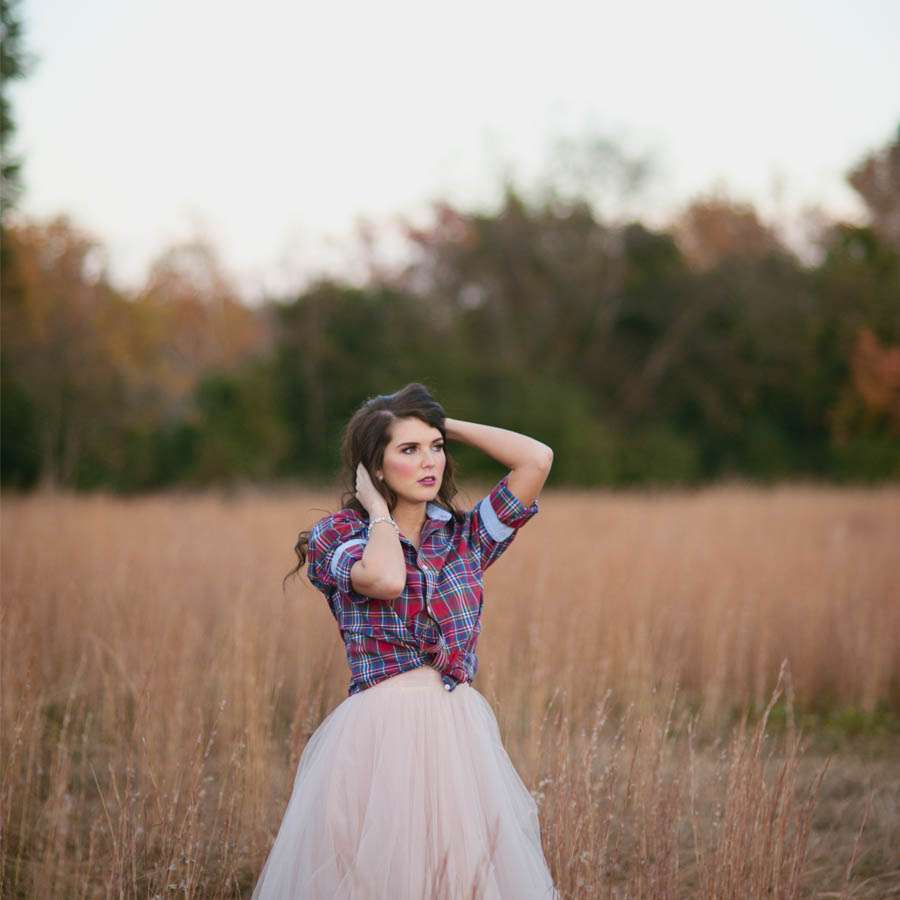 So beautiful. I'd personally love to see a real bride in an antler headdress. Come on, who's brave enough?! Thank you to Jessica, Laura and the whole team for sharing this stunner of a shoot with us today.