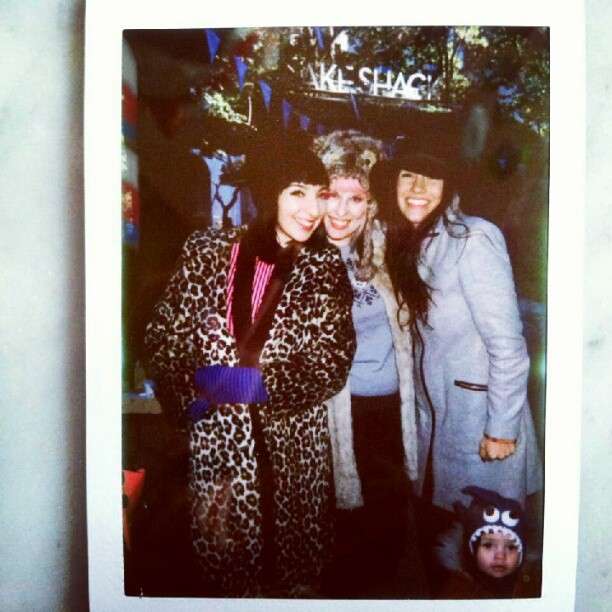 Gala, Naomi & me with Eleanor the photo bomber!
It's been five months since I was here last but as soon as we landed in JFK I felt like it was only yesterday. Everything was so familiar, so comfortable but also so exciting! I've fallen head over heels pretty quickly again and I'm so thrilled to be back here.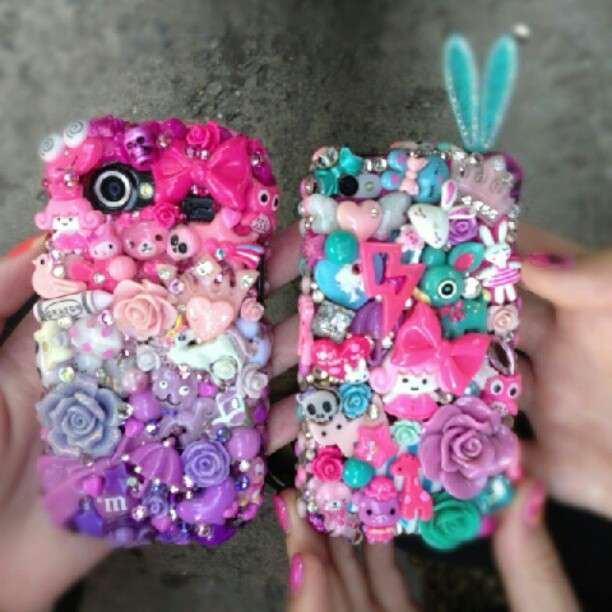 So happy to be reunited with Gala… as are our ridiculous blogger phone cases!
After a flight that dreams are made of with Virgin Atlantic -including an upgrade (I thought this only happened in the movies!) and an almost out-of body experience in the Upper Class Lounge at Heathrow Terminal 3 ("Manicure? Spa treatment? Hair cut? A dip in the pool or a trip to the sauna?!") we hopped in a yellow cab and were whisked towards the bright lights of Manhattan.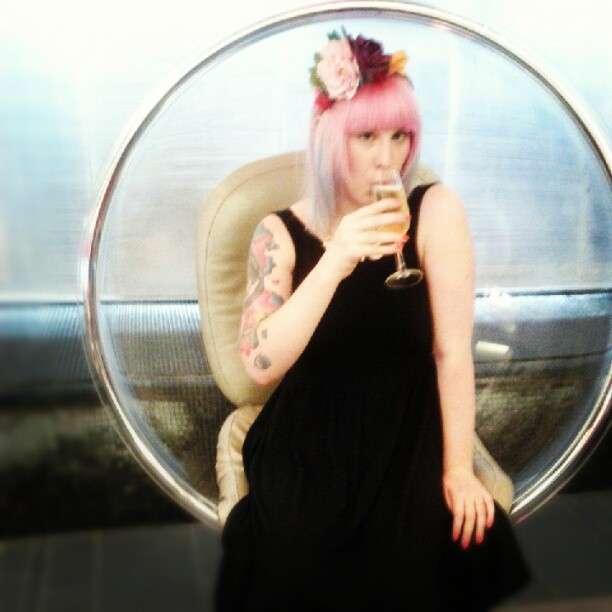 We found our East Village apartment on AirBnB, a 1300 sq foot (size is everything in living space in Manhattan apparently) loft apartment with two double bedrooms with en suites… Basically Lisa & I are living it up!
Oh yes we are here to work too… I promise. On Friday we went to check out B&H Photo where Lisa is doing a talk to 100 wedding photographers. Eeek. The event is free to attend so if you fancy coming along then register here (be warned, get there early – the woman we spoke to said it was already over-subscribed). Wedding photographers have you been to B&H? It's like Disneyland for camera nerds! I'm so glad Gareth wasn't with us, we would have been there for HOURS!
My Dad has also been in town so after lunch with him overlooking Grand Central Station, we headed to the shops. Go big or go home right? We started on a high with my first Miu Miu experience… heavenly. I left $500 lighter but more than over compensated with the SPARKLE!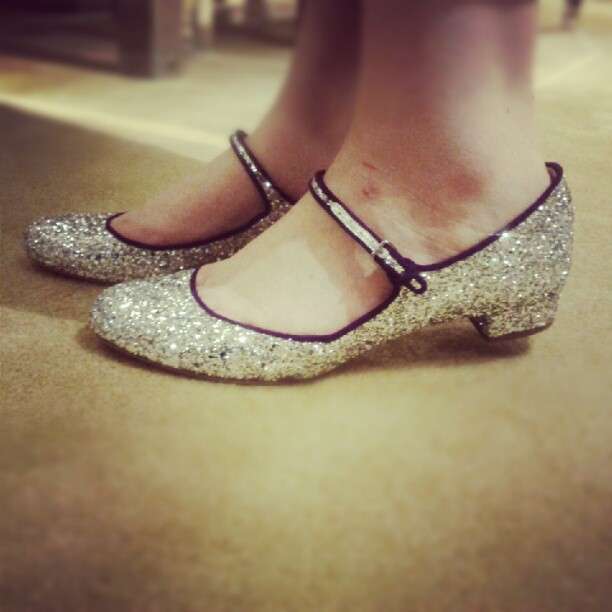 Have you ever seen a pair of shoes more perfect?!
Yesterday Gala & I met up with Naomi & Josh of the Rockstar Diaries and their adorbs kiddies, Eleanor & Samson, for Shake Shack in Madison Square Park. This is potentially the cutest family in all the land, are we all in agreement?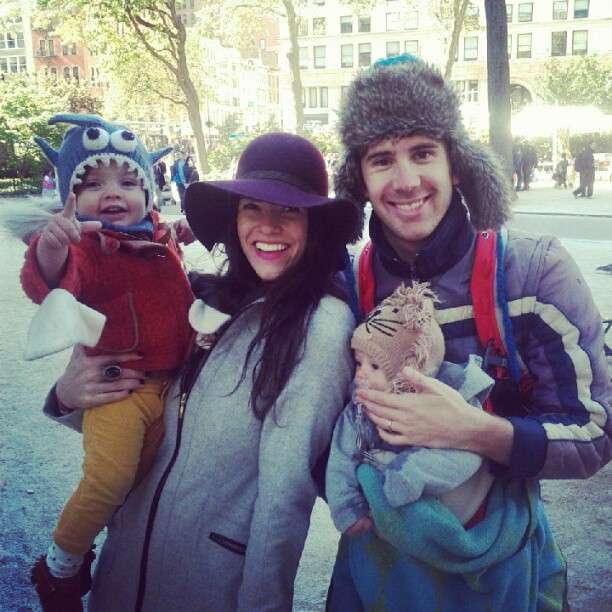 These kids rock the crazy animal hats as well as, if not better than, Gala & me!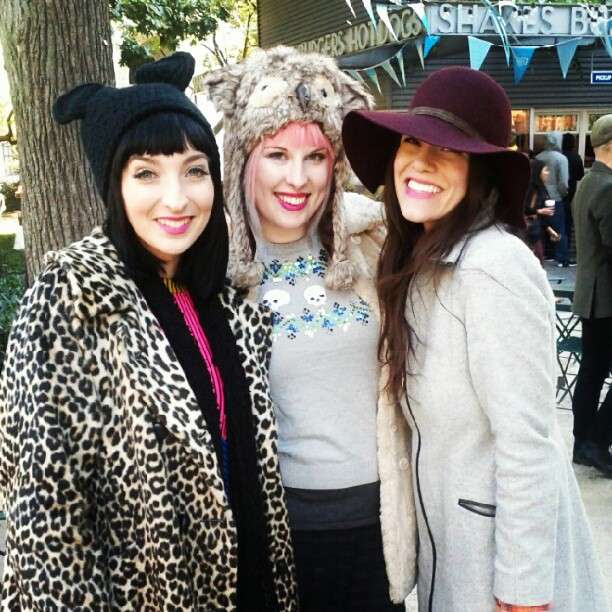 In fact our hats caused quite a stir… never before have I been complimented on my headwear so much. My koala was £8 from Primark. Purchase of the year for sure!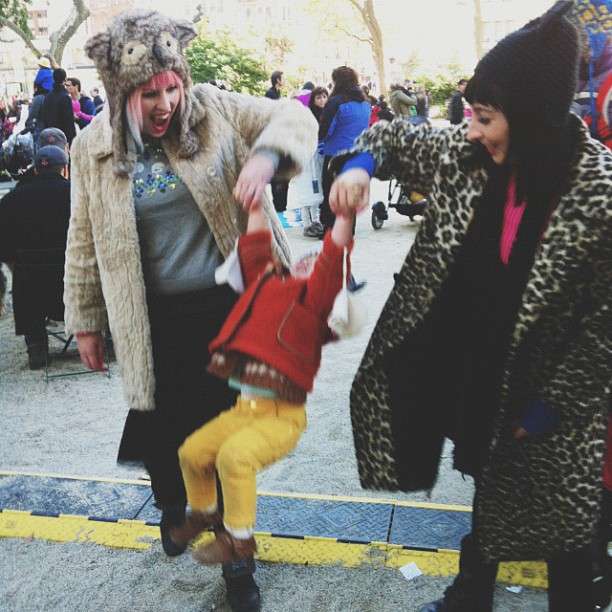 "Swing! Swing!" she demanded. I think she may have adopted us…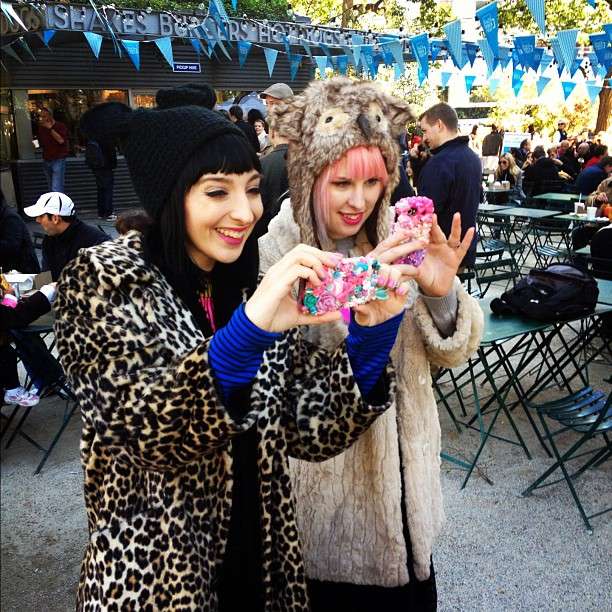 Oh those crazy bloggers & their mental phone cases!
So yeah, we've only been here two days so far and already I'm having the time of my life. I can't wait to see what the next week has in store.
So what have you been up to?