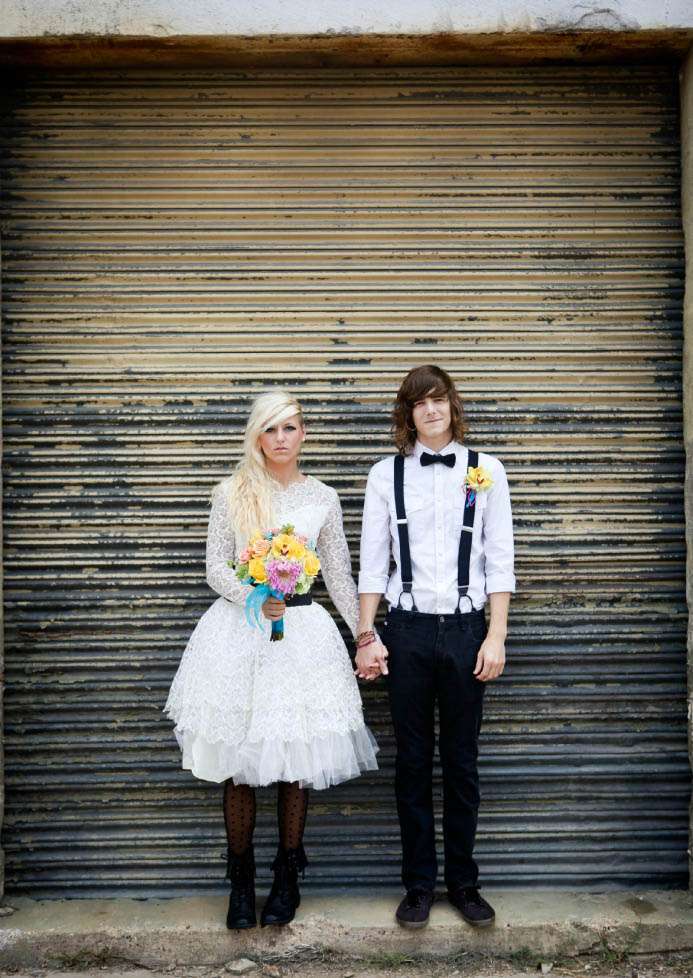 This shoot was set up for Bow Wood Florist, based in Forney, a small town just outside of Dallas. They wanted some edgier images to really show modern brides what they can do. They created the bouquet but allowed photographer Britney of Tucker Images to let her imagination run wild with the styling and location of the shoot.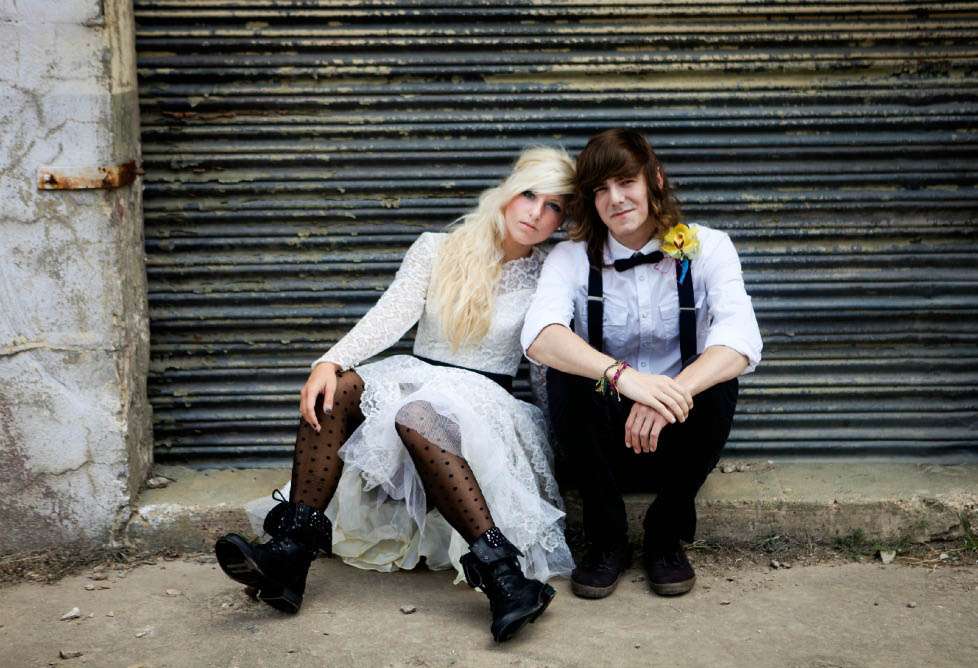 "I wanted to take the lace vintage dress and mix it with hard textures like the chains and the jagged edges of the building," Britney explained. "I wanted to give a whole new twist to the ever popular 'vintage' wedding theme. The dress was actually my Grandmother's wedding dress from 1962. Who knew that something deemed so simple back then could become so amazing and up to date with the addition of a black sash, black tights and some combat boots?"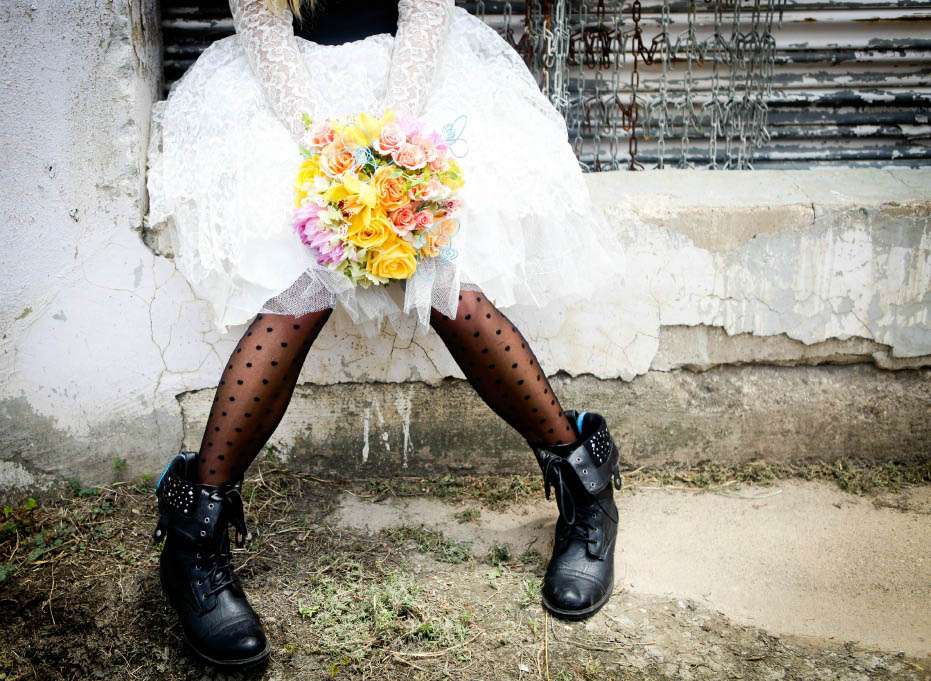 I totally love the contrast of the monochrome styling on the models with the bright pops of colour in the flowers. Agreed?
Thank you to Britney for sharing her fab images with us today.
Supporting Cast:
Photography Credit: Tucker Images
Flowers: Bow Wood Florist
Dress: Vintage