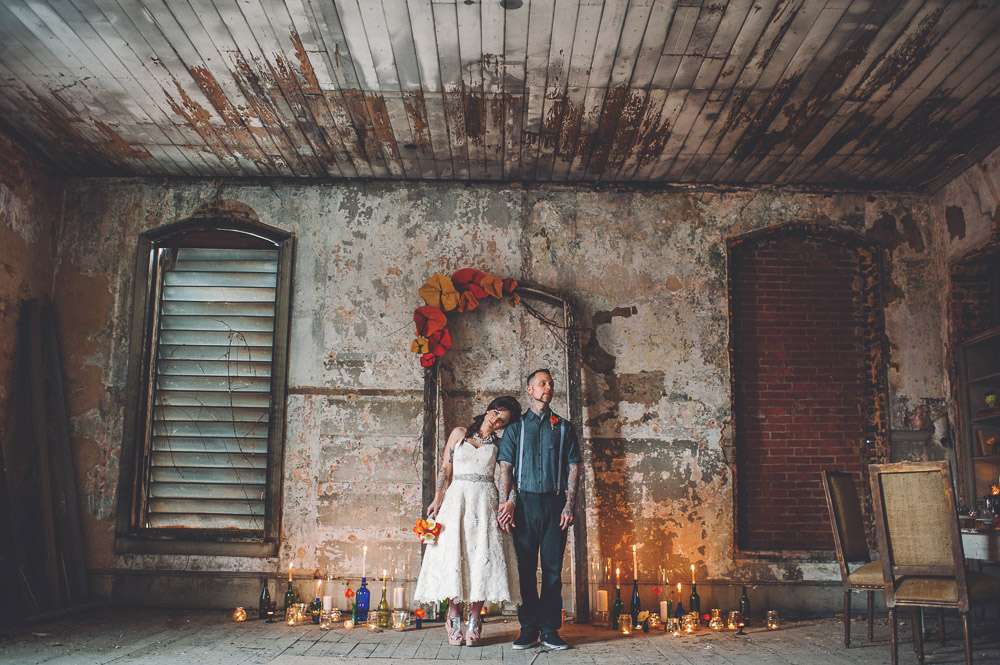 I think by now, we're all aware of my feelings about styled shoots in general. But rules are nothing if meant to be broken, and when I clapped eyes on this stunning tattooed couple and their quirky yet attainable wedding styling ideas, I couldn't help but want to blog it – so shoot me!
"We're not really big on 'inspiration shoots' but we got sick and tired of shooting stuff that everyone else wanted", agrees photographer Lucy who runs her photography studio with partner Steven. "Being from the South, we have found it a huge challenge to get couples to think outside the box and just go for it."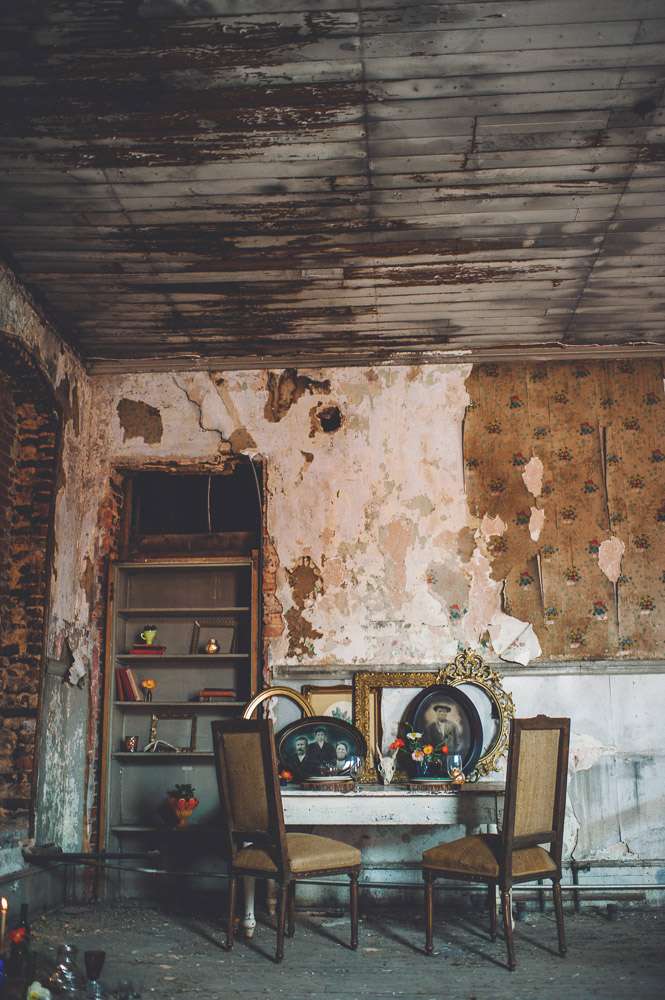 "It was important to us to stay true to ourselves and use real people who aren't models but people who are engaged and really like each other! We met Maria & Chris through my husband. Maria is a salon owner and cuts his hair and Chris is a world renowned tattoo artist. They are both awesome people and awesome looking…..WINNING. They got engaged a while back and plan on just going to the court house so we thought this would be perfect for them. They get pictures out of the deal and we get models…"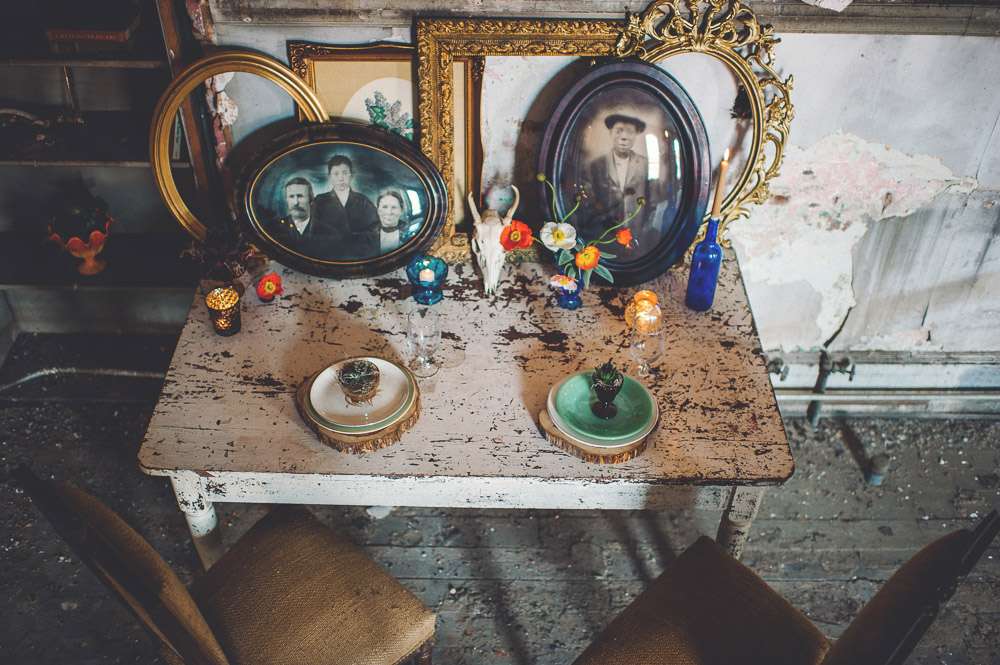 "We wanted a location that wasn't typical", she continued. "Well, we found that in an abandoned warehouse from there I called upon some friends in the industry to put together something fabulous. Without them we couldn't have done it; it was a joint effort and every single person brought more and more awesomeness to the table."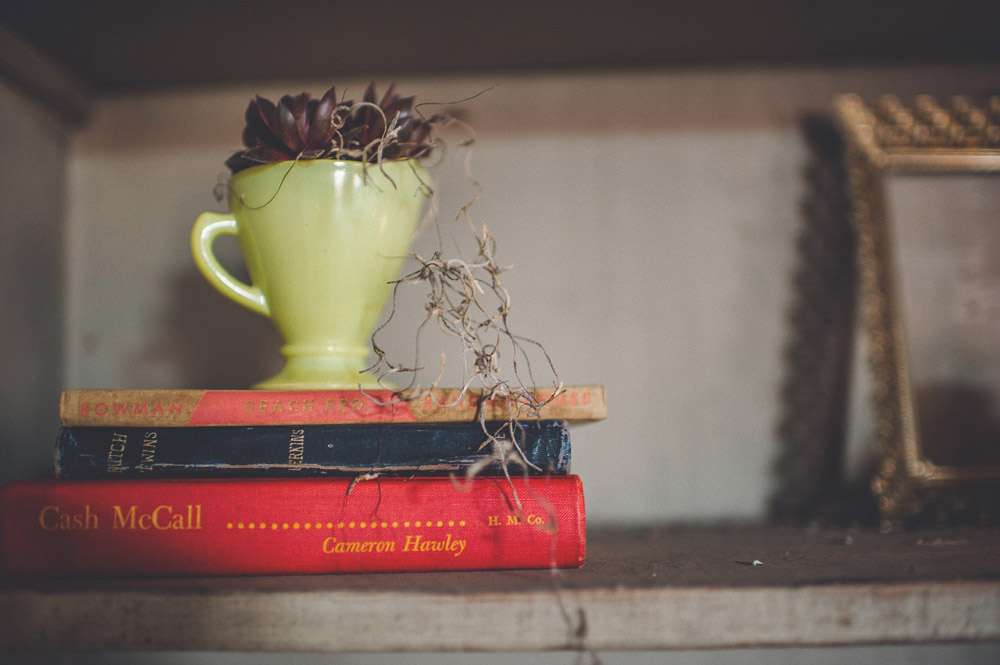 I love this shoot for it's simple but stylish décor ideas (I honestly believe – as ham-fisted as I am – that even I could manage to use this as DIY inspiration for my own wedding), the fact that the styling is clearly representative of the couple and that, well, it's just all so damn Rock n Roll. This is the kind of shoot that Rock n Roll Bride was made to share!