You may have heard this news already, but just in case you've been living in a bubble, listen up! Topshop are releasing small capsule collection (7 dresses in total) of bridal wear this month!
Now like probably every twenty-something Brit I'm a huge Topshop fanatic, and I love the thought of them doing bridal wear, but in seeing these dresses I'm left more than a little deflated. They are beautiful, yes, but unless you're a teeny tiny slip of a girl, I highly doubt these are going to be for you. They are a bit…erm….flimsy no?
Topshop say, "The world of fashion woke up to some very exciting news this morning, as the first pictures of the Richard Nicoll for Topshop bridal collection were revealed! As you would expect from one of the most elegant designers working right now, the dresses that Richard has created for Topshop are super contemporary and the antithesis of traditional frou-frou gowns. Beautiful lace shift dresses in blush pink and pure white compliment a floor length gown with a silk bodice, gentle peplum and sheer georgette underskirt. Every dress has a little bit of London cool – as Richard himself says, 'these pieces are perfect as party dresses too if you're not the marrying kind'."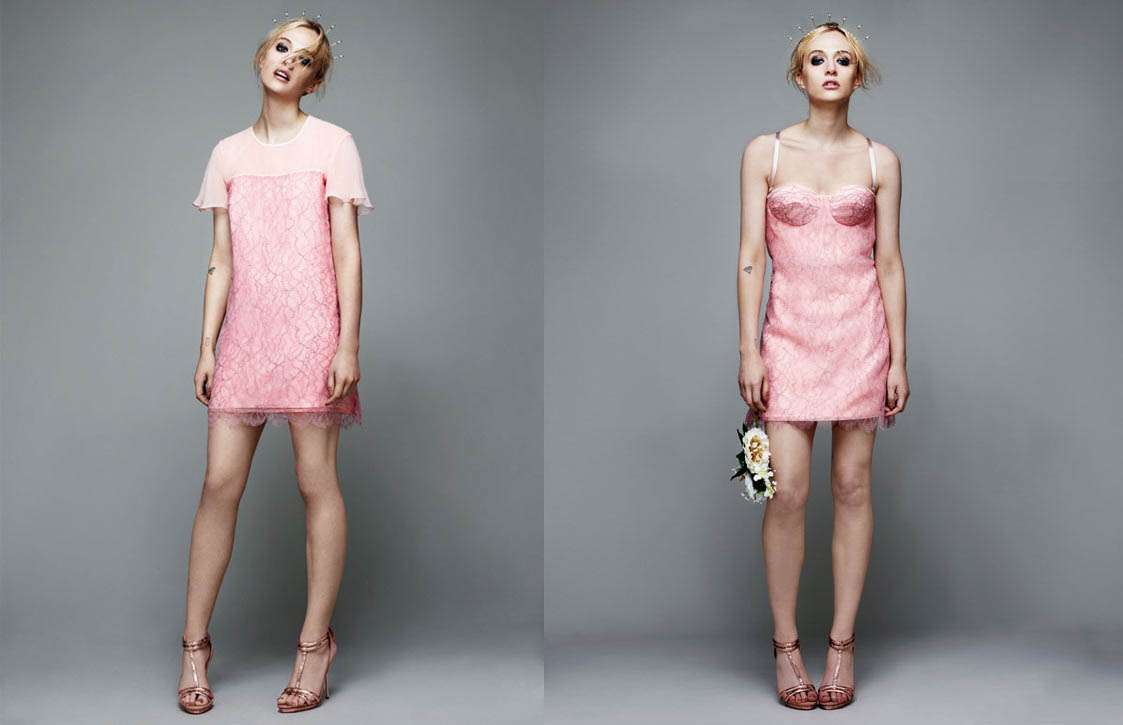 It's a start though! And with prices ranging from a just £75-£350, well it would be rude not to at least go and look…
Items will be available at the Oxford Street flagship store in London and sold online from June 15th.
So, what do you think? Would you consider wearing Topshop down the aisle?
You can see the full collection via the Vogue website.