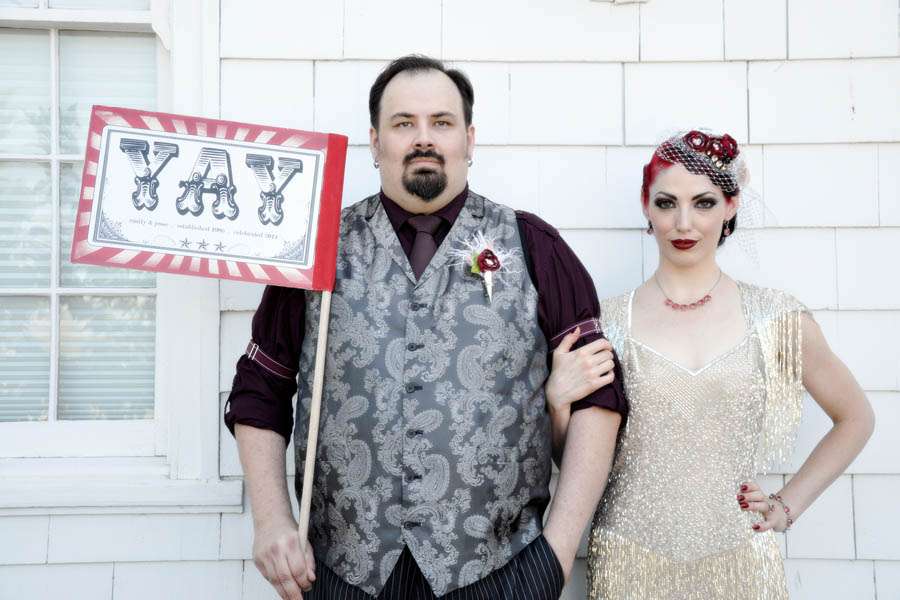 Vintage themes aren't always my bag, but throw a 1920s carnival idea at me and I go weak at the knees! A strong theme like this, done really really well, gets me very excited indeed.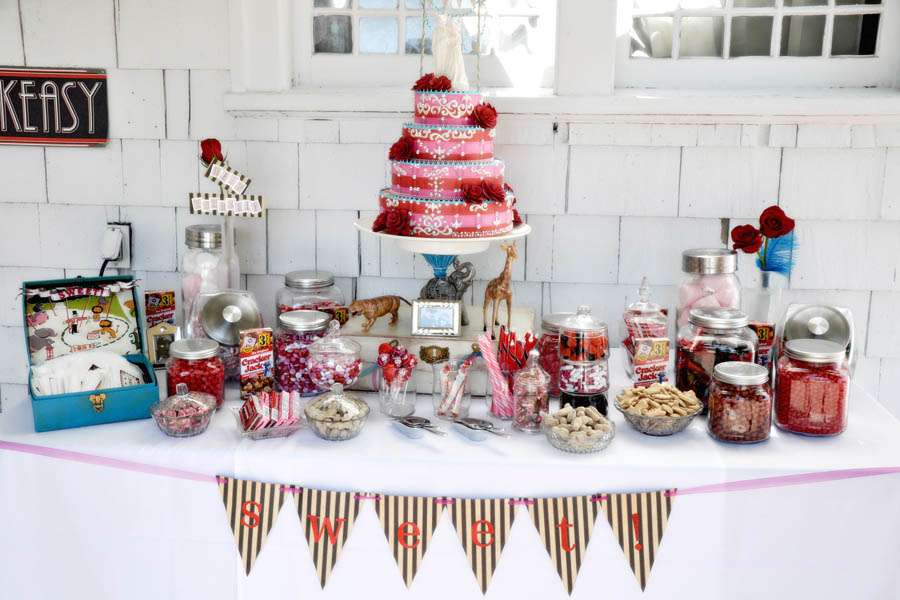 Emily & Jesse were married at The Voorhies Mansion at Edenvale Winery. It provided the perfect canvas for their creative ideas! "I would encourage anyone planning a wedding to use wedding tradition as a springboard and focus on the experience you want your guests taking away from your event," newlywed Emily told me. "My husband and I went through the traditional wedding/reception order and activities and then changed what didn't work for us. Everything was a conscious choice from writing the hilarious ceremony with our officiant to deciding to have four bouquets which I presented to my mom, MIL and grandmothers. Once we knew what we wanted we could be very clear with all of our vendors about our ideas and every single one of them bent over backwards to help make it happen. Our guests still tell us it was the most fun, memorable wedding they've ever been to and that is exactly what we were going for."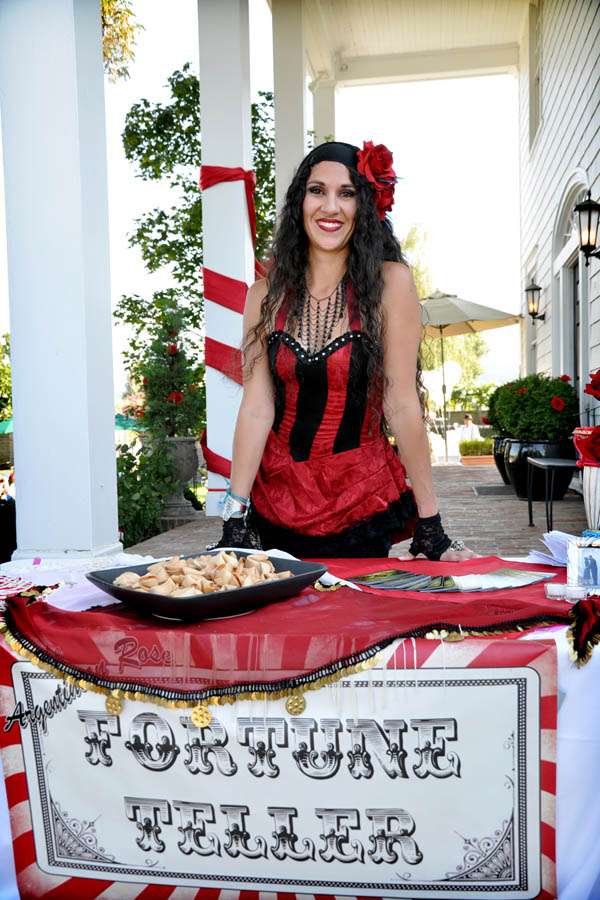 The speakeasy carnival theme was everywhere – from the homemade stationery, to the food, to the performers. "We have many talented friends and family who contributed performances that totally made the party," Emily continued. "My sister sang old jazz standards before and during the ceremony, and friends performed our wedding ceremony, performed aerial silks during dinner, taught the Charleston to our guests, fire danced or played the part of a fortune teller, flapper or mime. True Love Sound not only took care of music but were great MCs and with their help we made a silent movie reenacting how me met… it was totally hilarious! You can see it here along with our guests' reactions in the video below."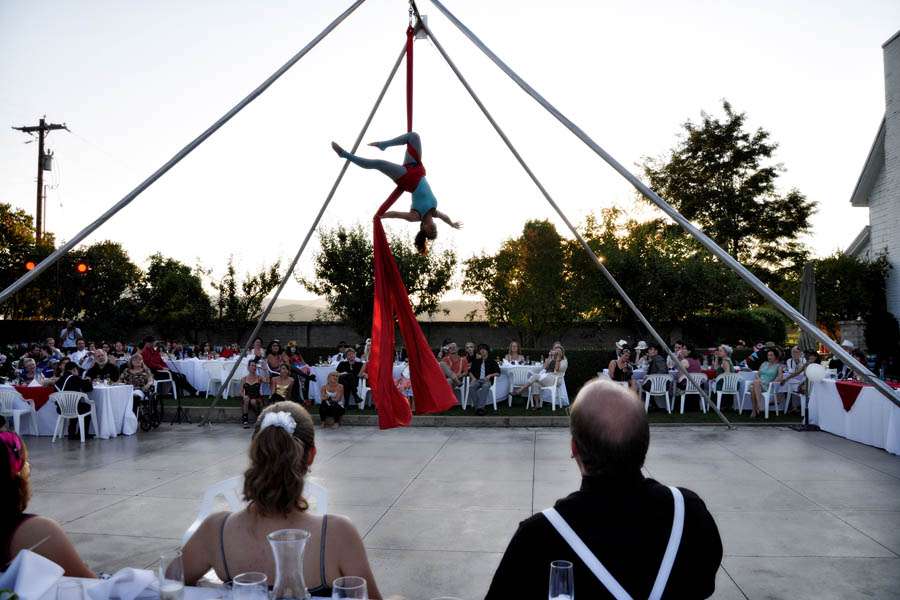 "We also included a note on our invitations and on our wedding site to let guests know that we encouraged them to dress up to fit the theme in any way they wanted… And they DID! It was fantastic! I also want to thank Heather Goodwin, owner of An Inspired Affair, for being my advocate the day of our wedding. She helped me with all of the logistics while we planned and made sure I could have fun by knowing everything was taken care of on the day of."
Amazing! Don't forget the hilarious video…
Thank you to Emily & Jesse and photographer Nicole for sharing today.
Supporting Cast:
Photography Credit: NE Photography
Venue: The Voorhies Mansion at Edenvale Winery
Bride's Dress: Vintage
Bride's Shoes: Vintage
Bride's Headpiece: DIY
Bride's Jewellery: La Vie Parisienne
Groom's Outfit: Duchess Clothier
Cake: DIY
Flowers: DIY
DJ: True Love Sound
Stationery: Royal Steamline
Caterers: AZ Catering
Planner: An Inspired Affair