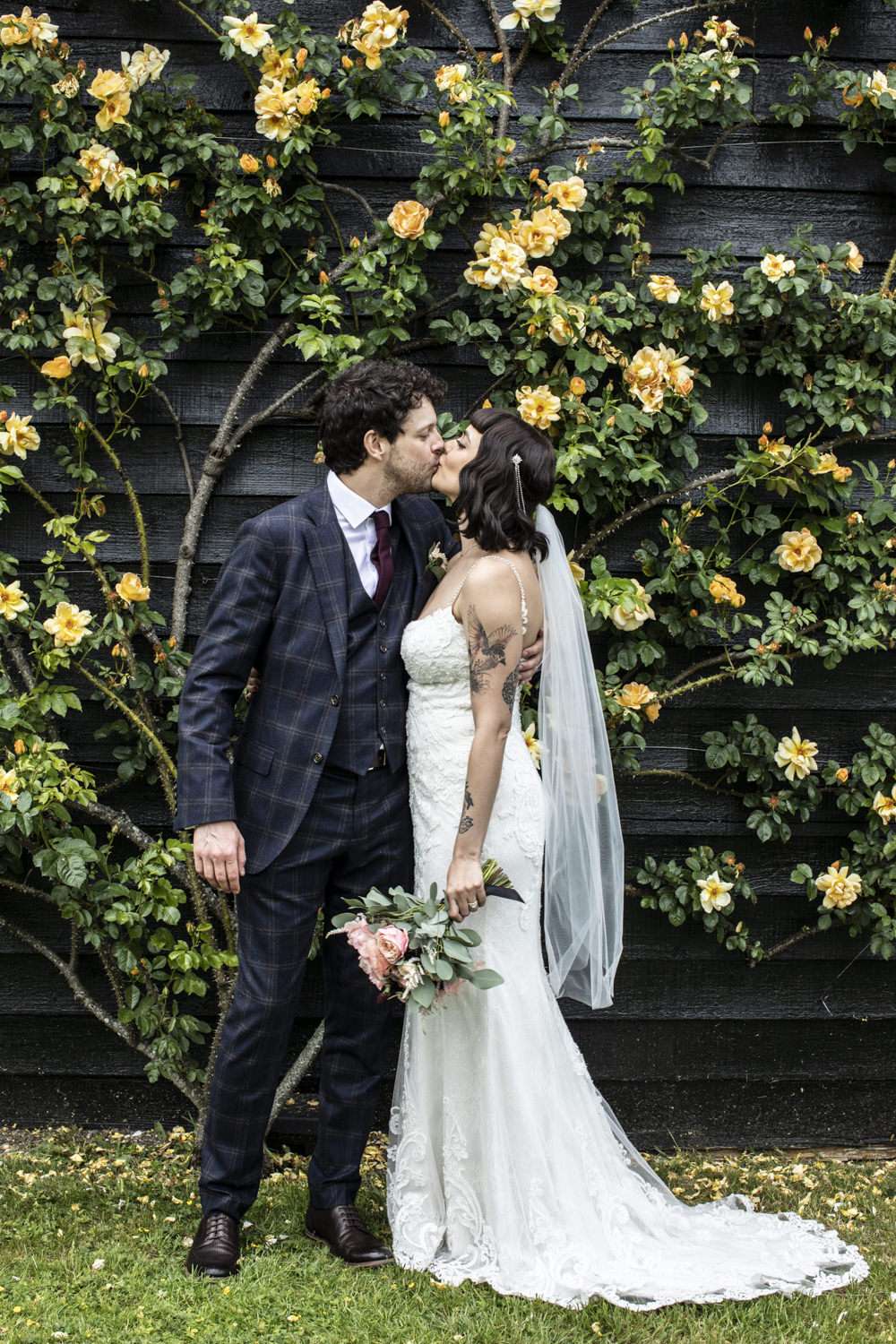 Krystle and Mike married at Upwaltham Barns, Sussex last year. They decided early on that a traditional wedding wasn't for them and they added their own personal touches at every opportunity! From the DIY elements to the fact that a real life rainbow appeared at the end of the night, this wedding was a Rock n Roll Bride wedding through and through!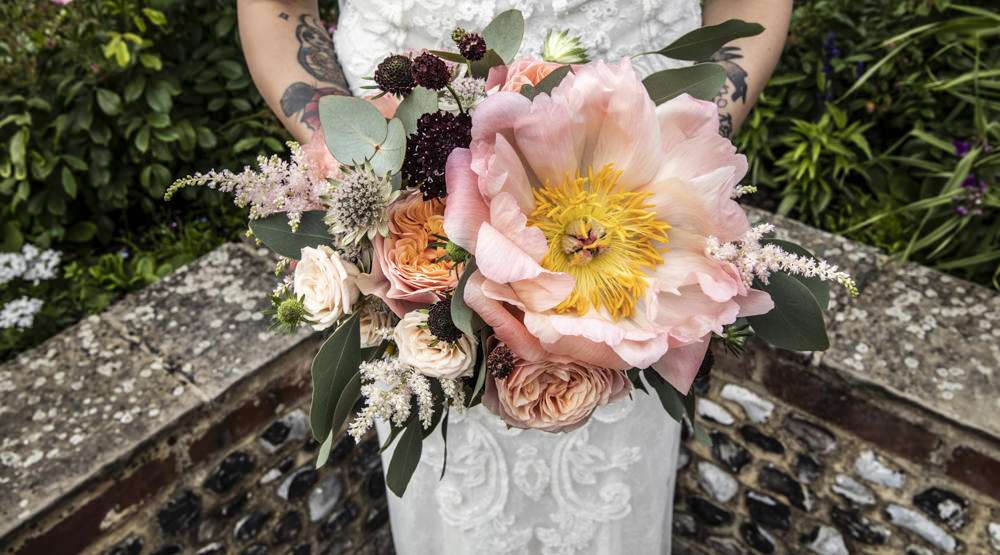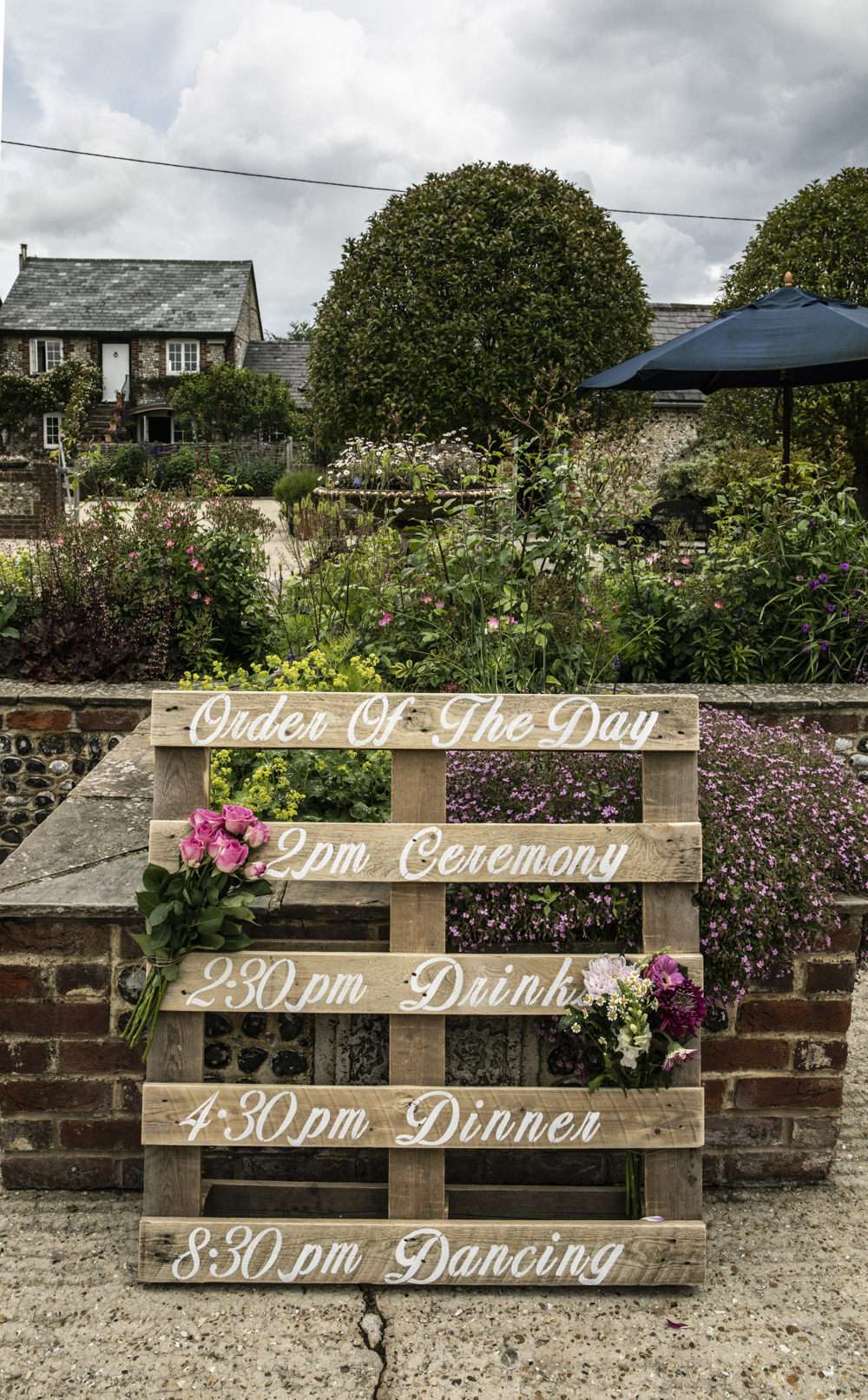 "We went for a rustic and vintage feel to the day," Krystle told us. "The location helped us a lot deciding when the look and vibe, but once we found our venue I wanted to add a touch of 20s flare mixed with the rural countryside."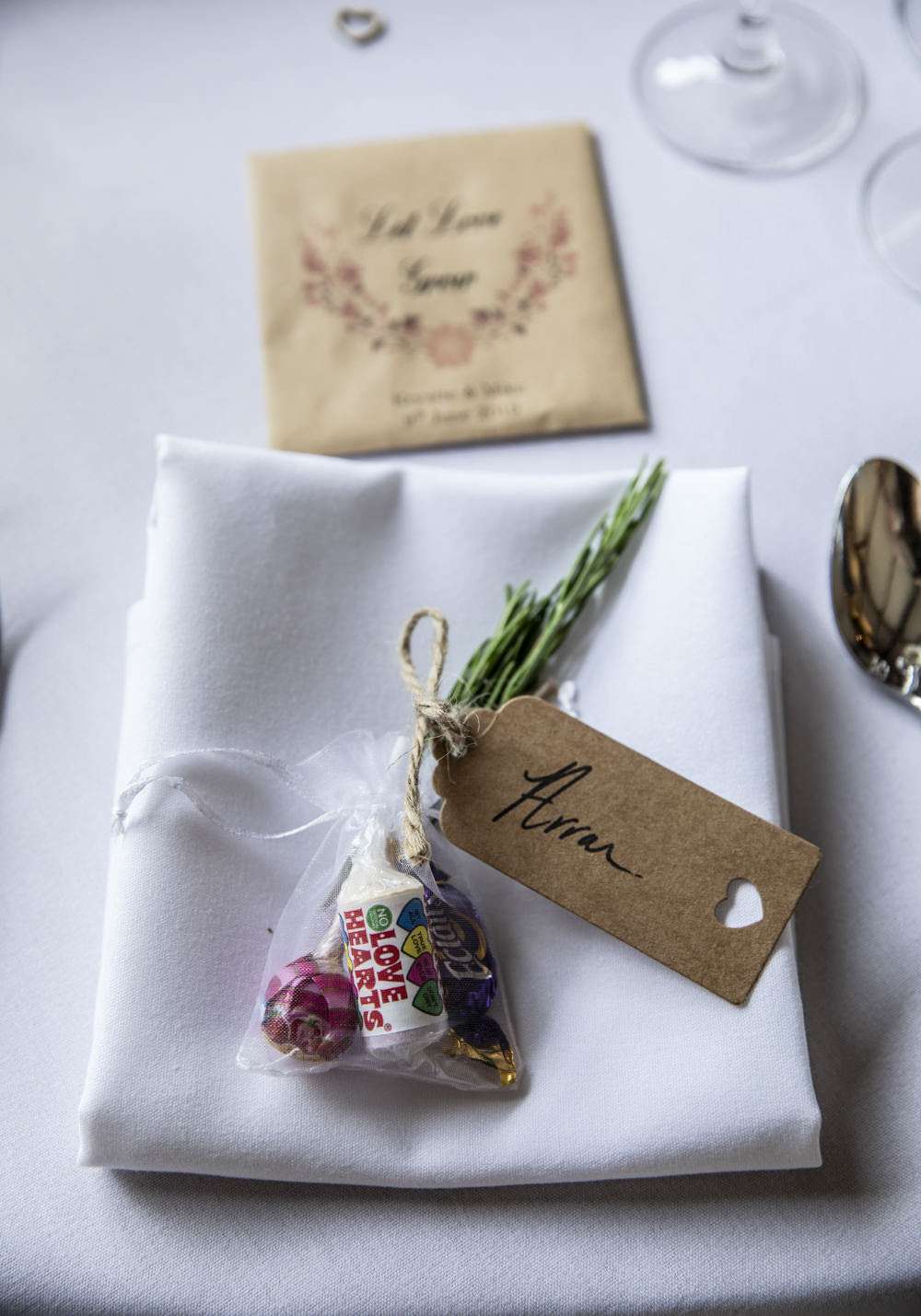 The flowers were also a really important consideration, and they went all out to make sure they were perfect. They used a mixture of dried and fresh flowers to create the look they wanted. "I started by collecting ideas on Pinterest", she continued. "I knew the flowers would be quite important to set the colour throughout the wedding so its something I wanted to start with. I was first going to stick with dried flowers for everything but realised this would be quite hard to source en-masse, and getting the correct colours I wanted. Etsy was good for this but had very limited options, so I thought I could just do dried flowers myself for the ceremony table in vases and scattered flowers along the aisle around the vintage white candles holders which I sourced. I still have those flowers on our dining table."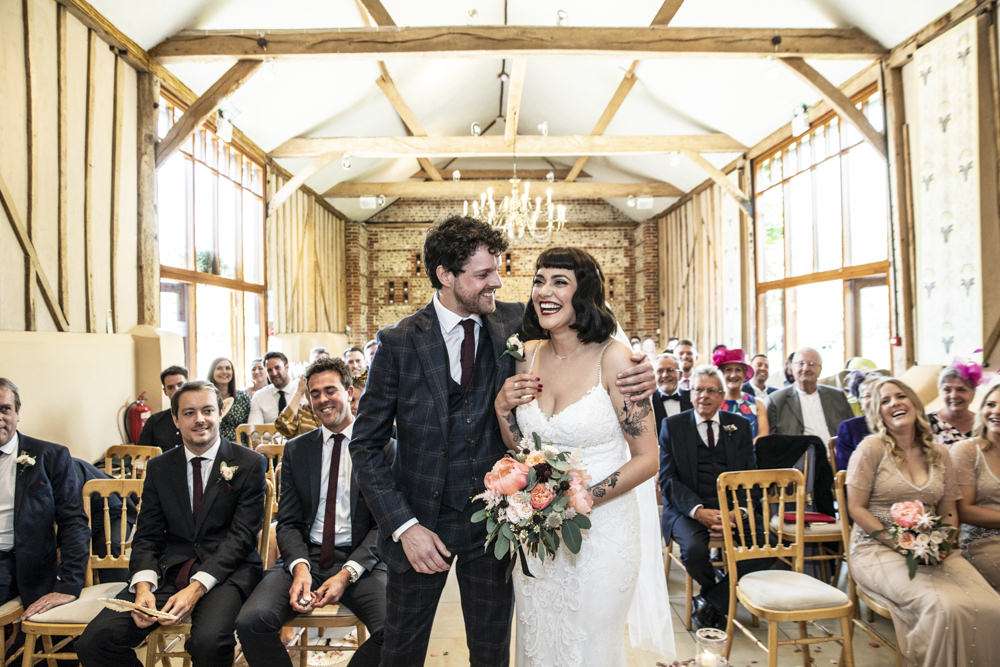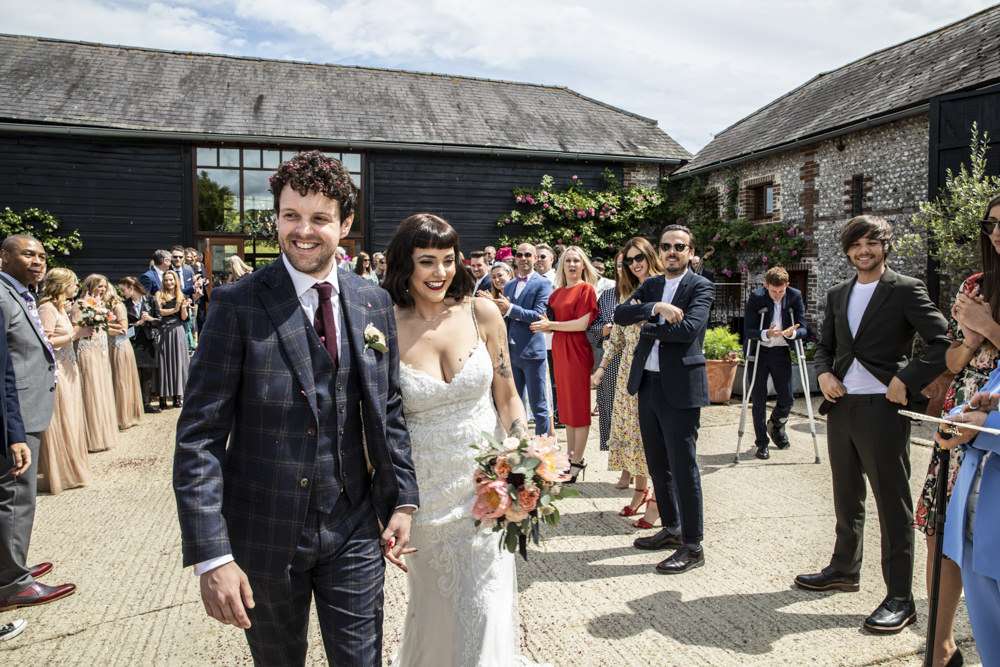 However it was the ceremony that ended up being the highlight of the day for them both. "The nerves and excitement we felt when saying our vows in front of our favourite people meant so much", she remembered. "It's a moment we will never forget! The
energy was full of happiness. I felt very proud to have Mike's father walk me down the aisle. He was perfect and couldn't of asked for more."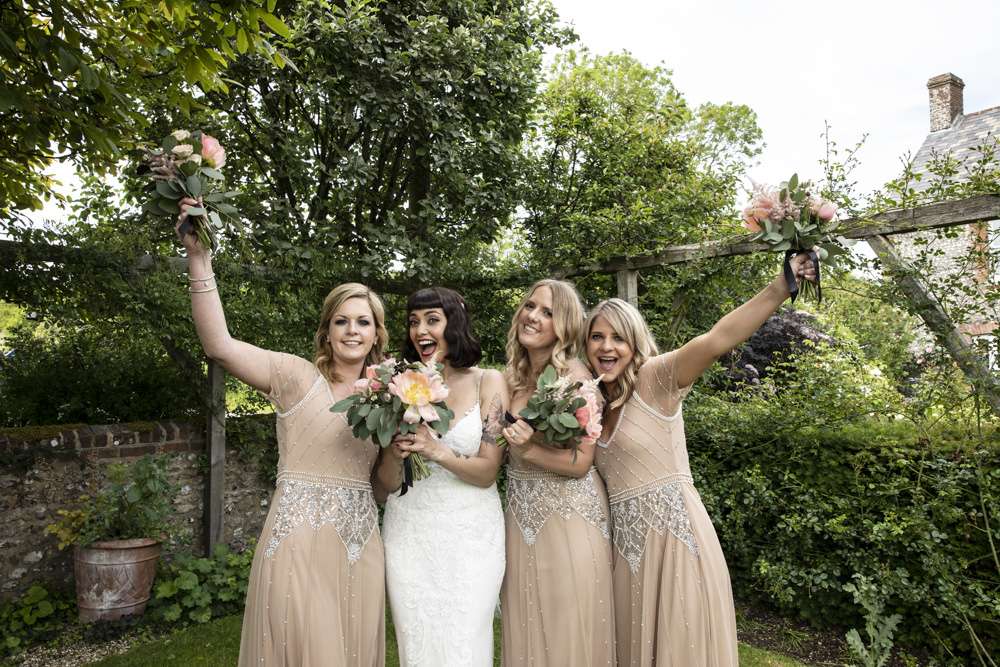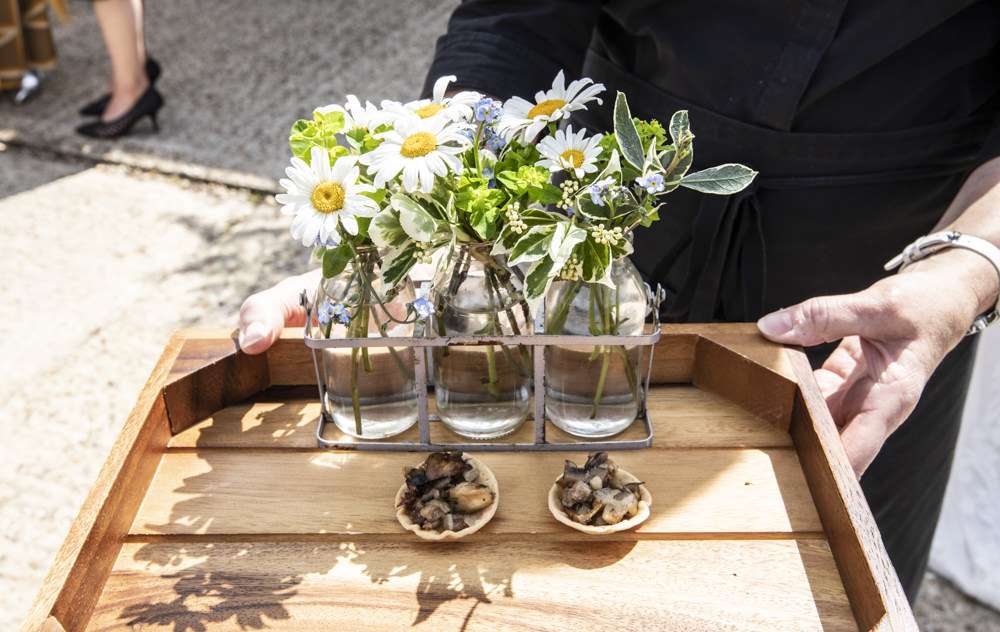 They even had one very special guest in attendance! The bride, who is a fantastic makeup artist, works for Louis Tomlinson and he's one of her really good friends, so he was there having a grand old time with everybody else. Needless to say, these photos went a little bit bonkers on social media when she first shared them!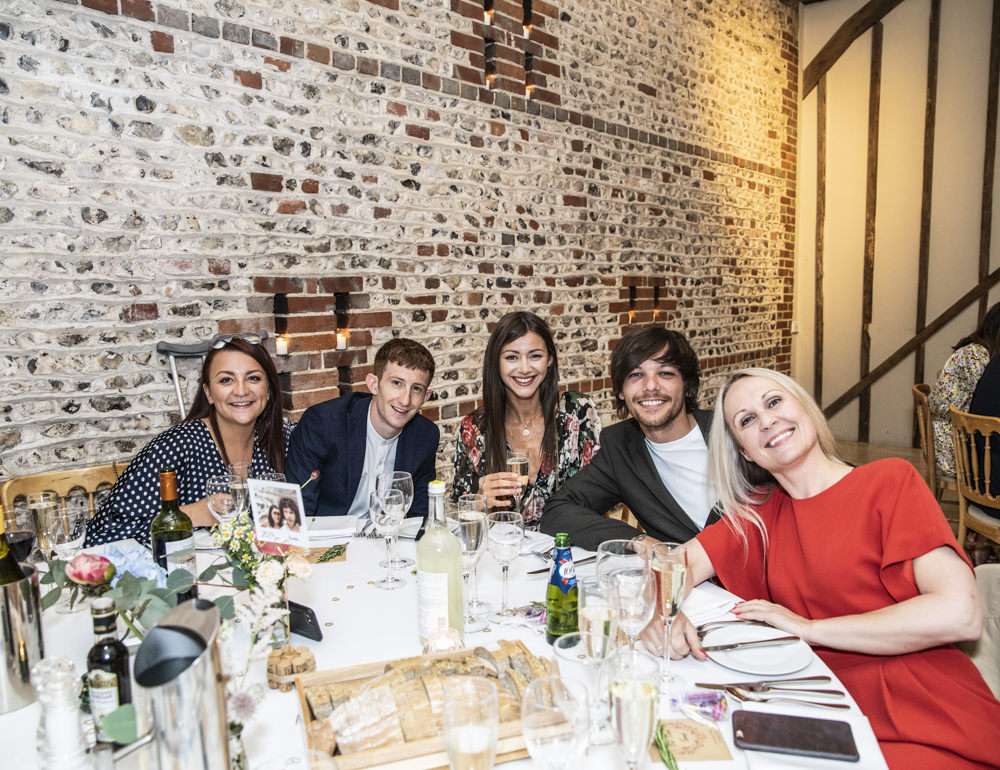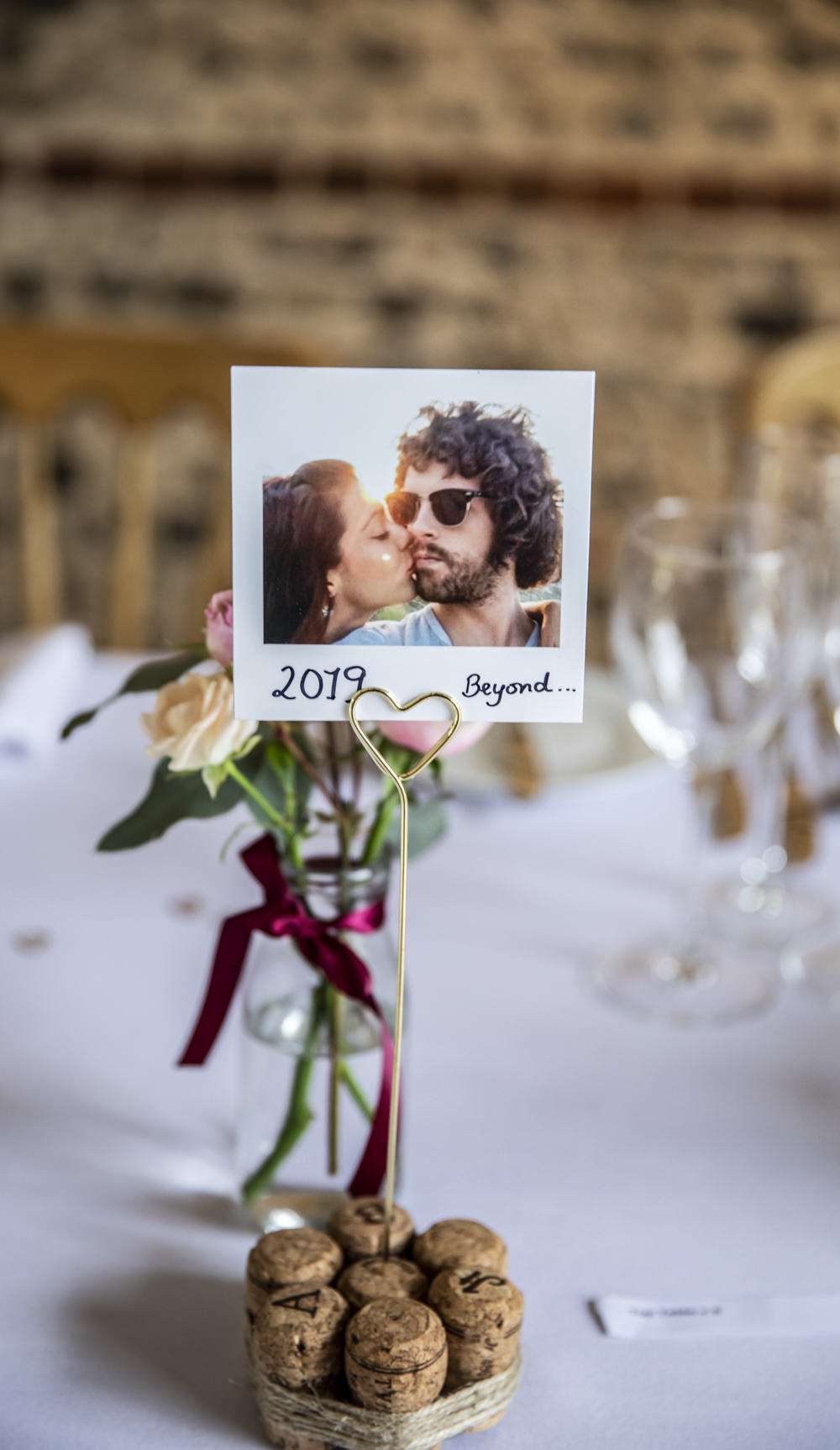 The only thing Krystle regrets about the day, is that she didn't stick to her gut and choose to wear black! "Although I loved my dress, my initial instinct was to wear black and I kind of regret that decision. Finding my dress was a challenge though. I visited about six wedding shops before finding one which had a dress I liked. It was definitely an overwhelming experience, so much choice and ideas! In my head, I thought I'll go for a 20's style shape but they didn't suit me and even though I would like to have worn black I went for a classic colour in the end."