NB Other considered and witty titles for this feature included  'a clock-tail display' and 'gin o'clock'…although granted I came up with those on my own and Chloe, who created this tutorial, is much much classier than I. Over to you lady…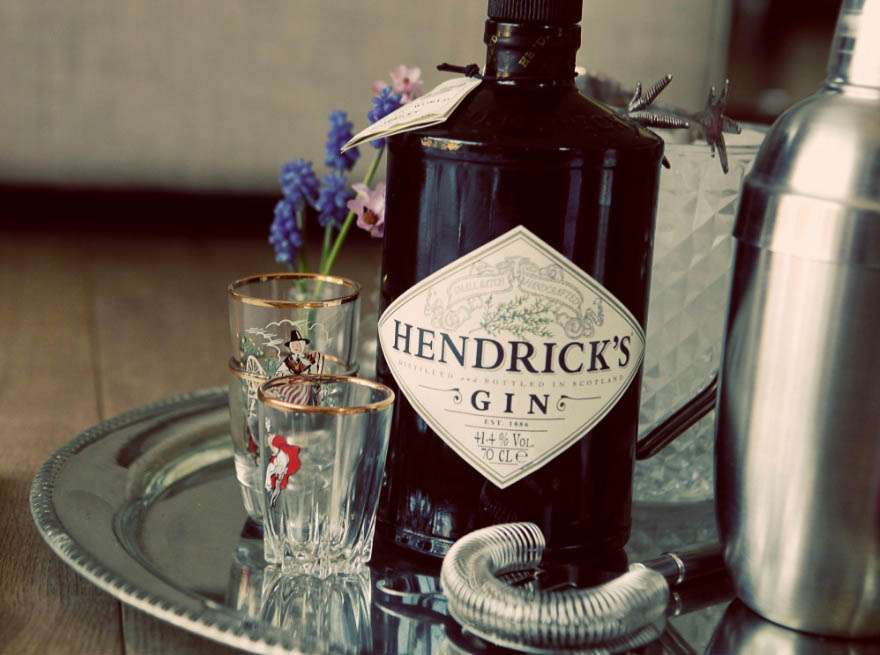 I like being thrifty. It's my adult version of 'doing a makeover', only instead of lipstick and eyebrow-high green shadow it involves glue guns and gin.
Cue one creative afternoon with Butterworth Photography and Darby & Joan! We treated twelve vintage Baby Sham glasses to a project restyle, transforming them into a quirky cocktail clock. Perfect for adding some personality to a blank canvas venue or some 'retro cool' to your living room afterwards?!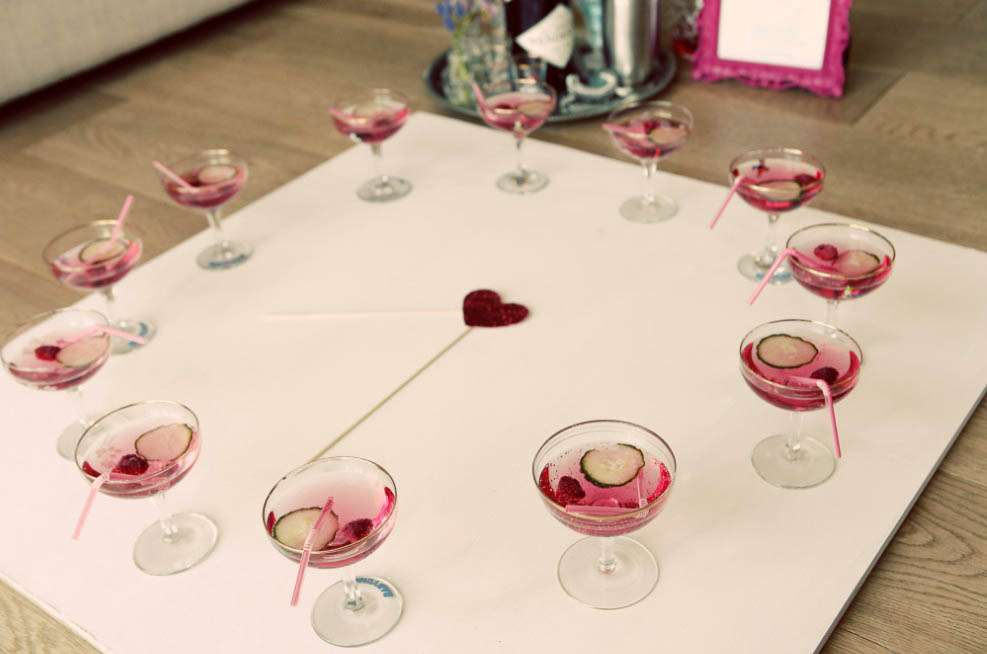 Supplies Needed:
♥ A large piece of MDF (sanded and painted white)
♥ A clock mechanism
♥ A drill
♥ 12 cocktail glasses
♥ A glue gun
♥ Gel candle wax
♥ Red food colouring
♥ Card
♥ Glitter
♥ PVA glue
Method:
Step One: Measure and mark out the centre of your piece of wood and drill a hole to fit your clock mechanism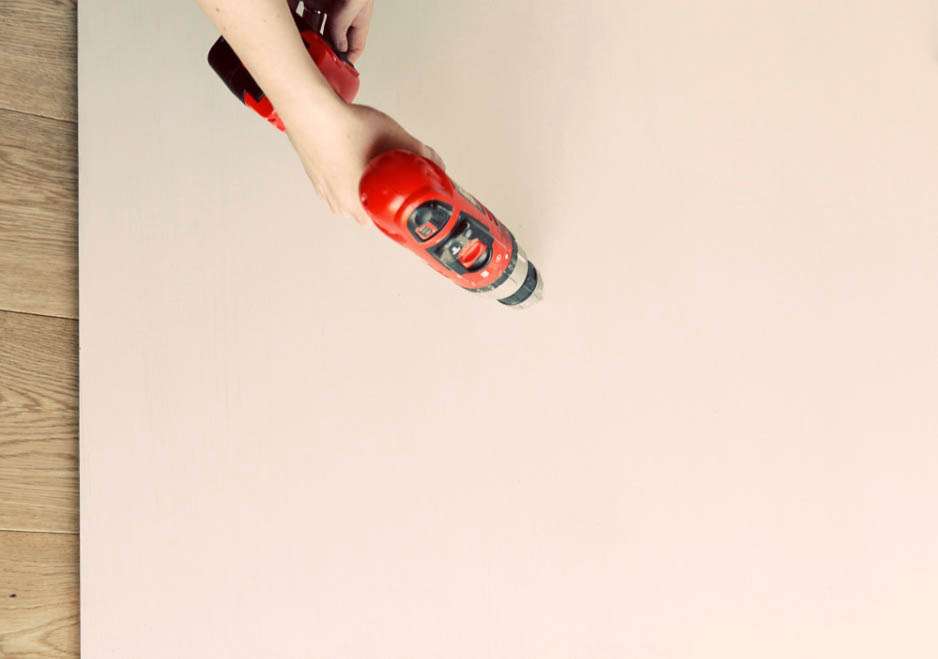 Step Two: Before fitting your mechanism, draw faint circle (using the old string tied around the end of a pencil trick) to act as a guide for positioning the glasses.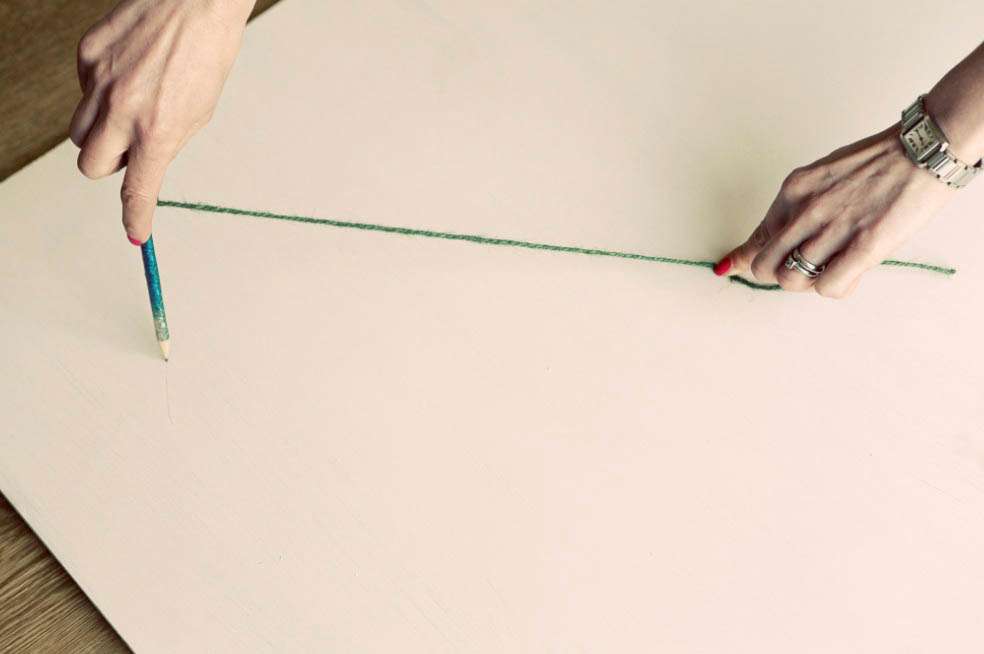 Step Three: To jazz up the clock mechanism we added a glitter heart in the centre. To make this cut out a card heart shape, paint with PVA glue then sprinkle with glitter. Allow to dry then glue to the centre of the clock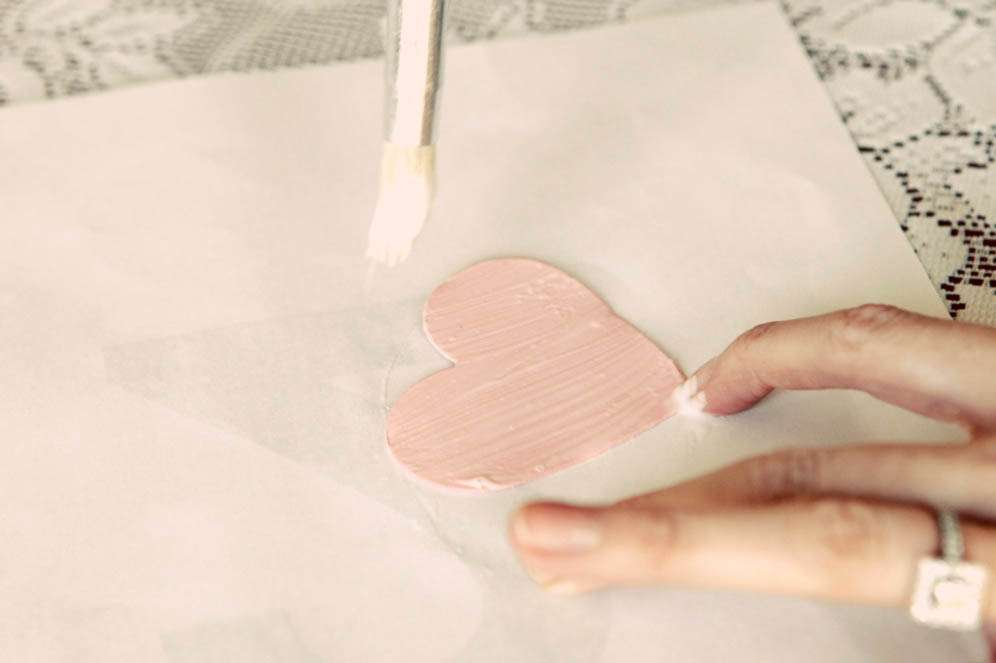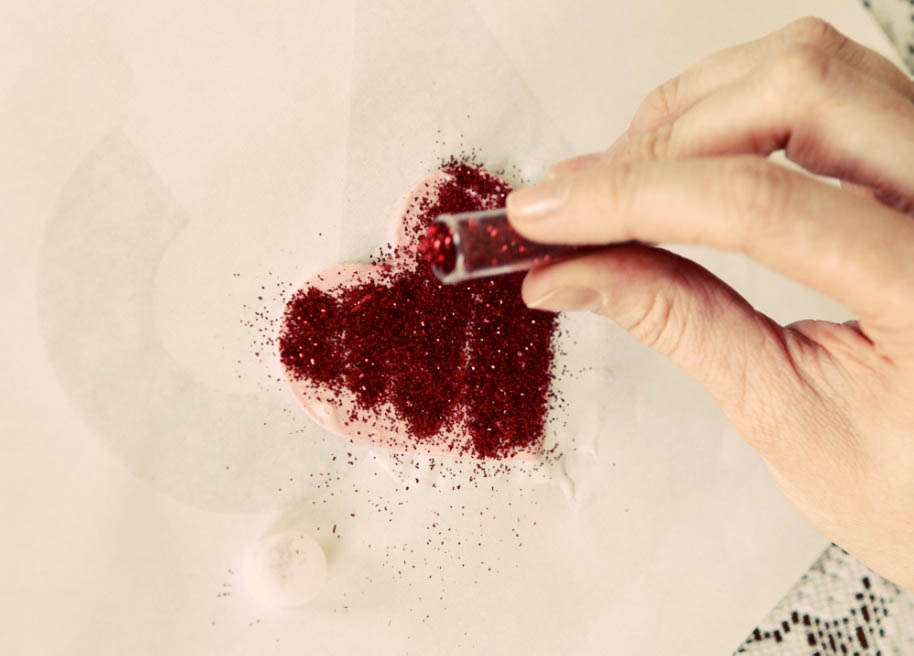 Step Four: Lay out the glasses for each 'number' of the clock. When you're happy with the positions start gluing them down with a glue gun…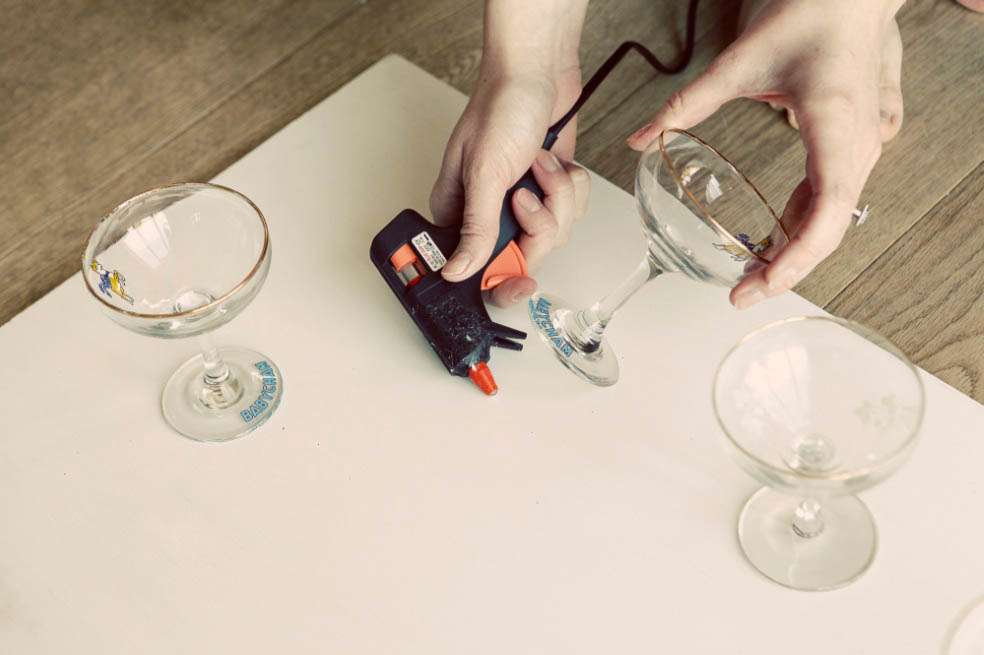 Step Five: Whilst the glue is drying make the gel candle wax to fill the glasses according to the packet instructions. Once the wax is fully melted you can stir in a few drops of red food colouring if you wish. Pour the gel wax into each glass and add cocktail decorations whilst it's still warm.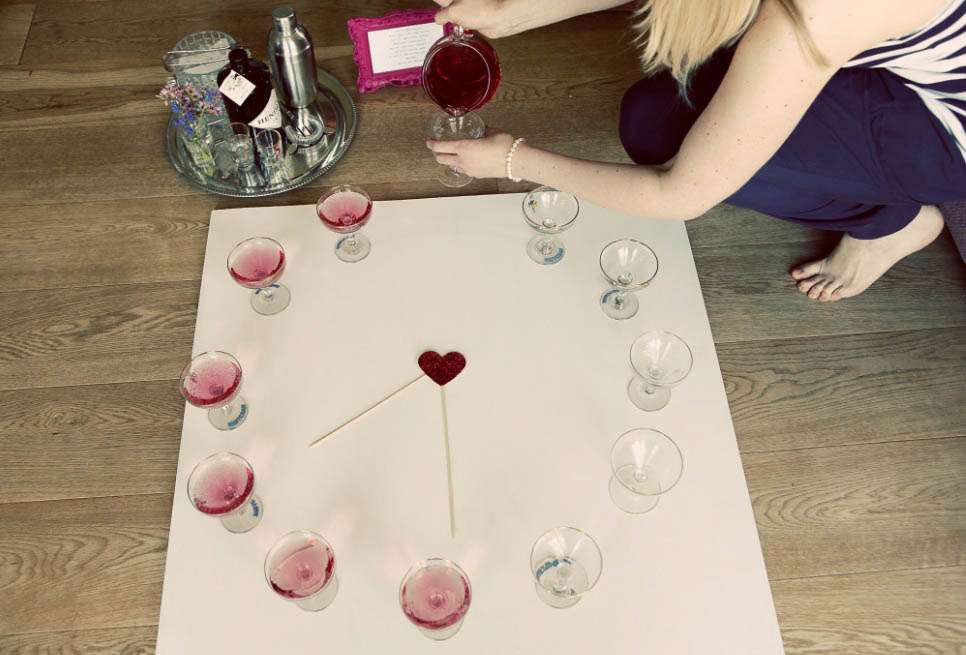 Step Six: Allow the candle wax to set then you're done!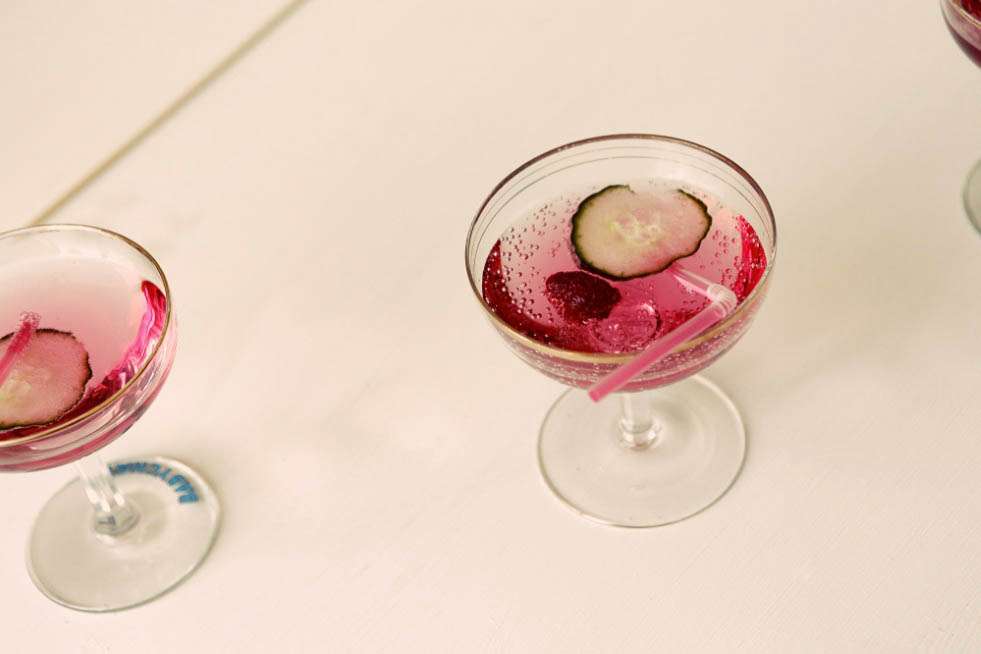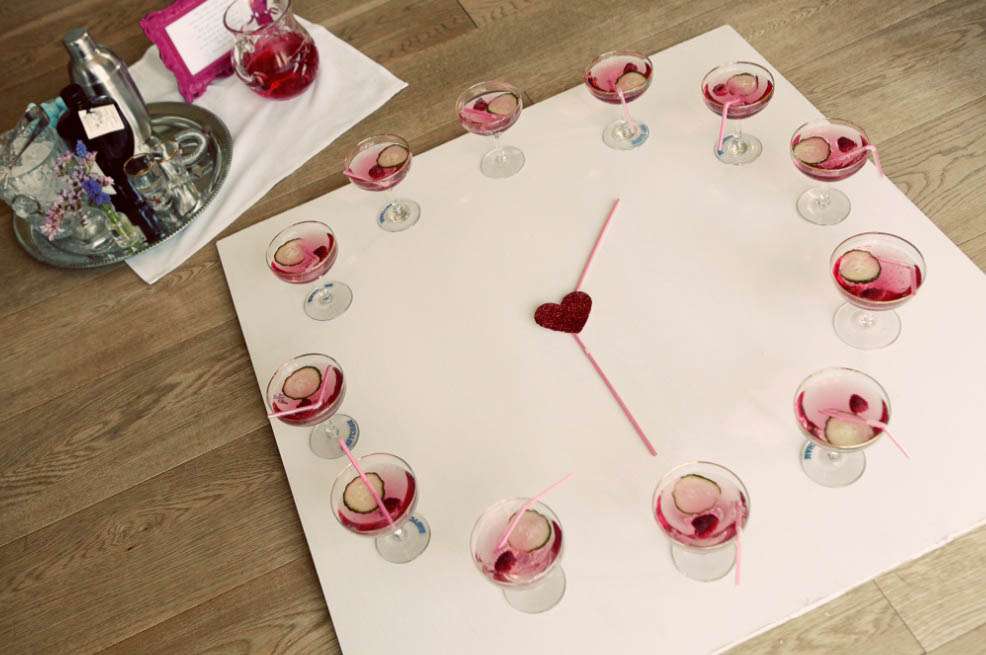 For more crafty wedding inspiration or to book a crafty hen party take a look at my blog – www.adorebychloe.co.uk/adoreblog/
Chloe x
Special thanks to Butterworth Photography & Darby and Joan Vintage for their help with this tutorial