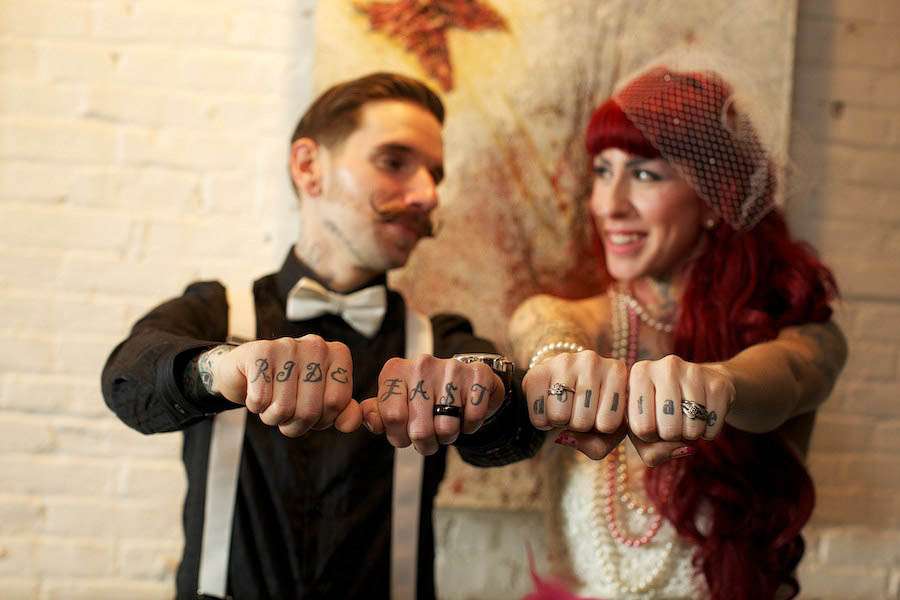 Jennifer & Michael were married in The Candy Factory, a warehouse in Lancaster PA, on February 29th this year. They picked the venue as Jennifer loves the space (she's a model and has shot there a few times). They also planned their wedding in…wait for it…TEN DAYS! Jennifer told me all about it,
"Our wedding was planned in under 10 days. I went to my seamstress with a 7 day window, and the desire for a 50s style, tea length wedding dress and she pulled through. The venue is one of my favorite shooting spots as I am very fond of putting pretty things in old, ugly places. This spot just matched us so well. Even though there was no lighting or heat, my husband fixed all that with his all-knowing sensibility. We picked a very rainy day, so the roof leaked horribly and we had buckets everywhere, but I guarantee no one will forget this wedding!"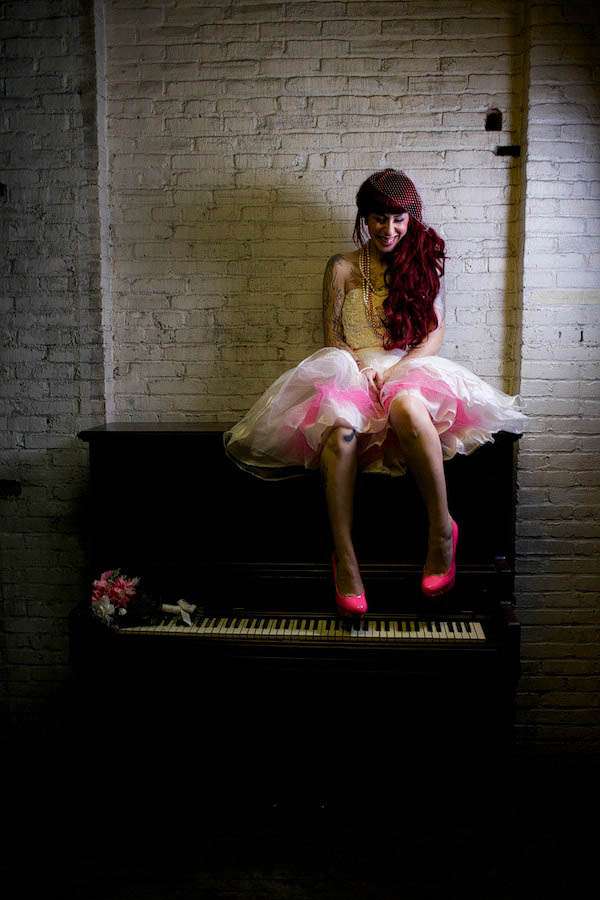 The day was beautiful and exactly how the couple wanted it to be. However the quick planning of this wedding was brought on by some very sad circumstances. "I was given just 6 months to live back in August of 2011 due to stage 4 cervical cancer," Jennifer continued. "The spontaneity of this wedding was brought on by various health struggles, and turned it into something beautiful. We spent very little on the wedding due to the burden of medical bills. We then, with the gracious help of others, took our two young daughters to a short visit to Disneyworld for our honeymoon."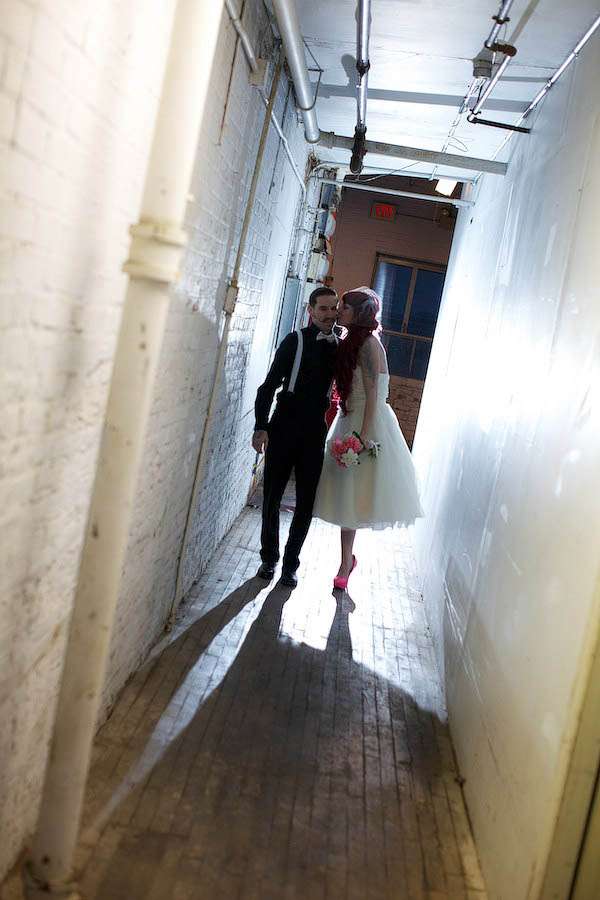 "Almost this entire wedding was DIY and incredibly cheap with the exception of our photographers but they were donated to us anonymously. I doubt we spent $500 total and it was unforgettable for everyone involved. We made this wedding ours without breaking our wallets!"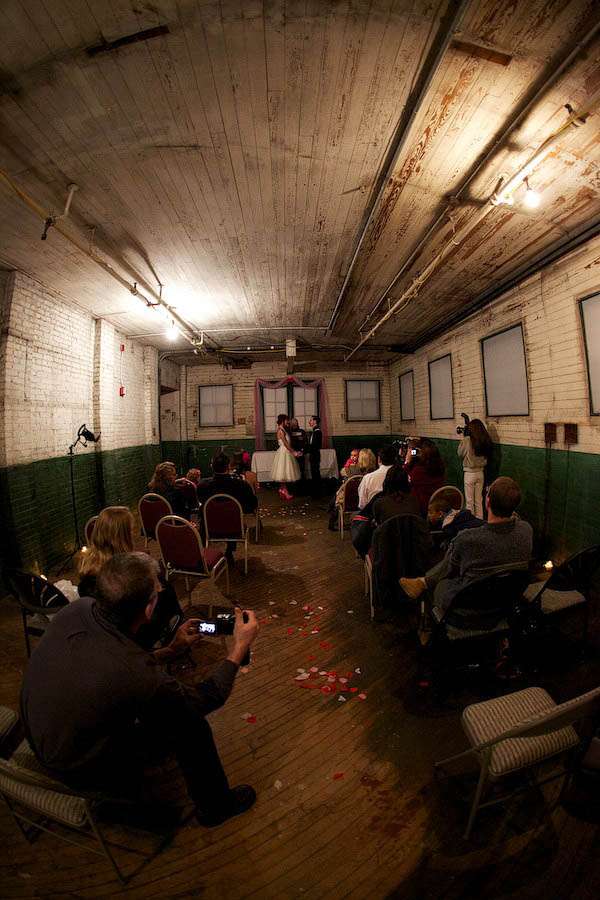 "We took an old building, falling apart, and made it home," Jennifer concluded when I asked her about their theme. "Our tattoos and rockabilly style, paired with the beauty of marriage inside that building… it all perfectly meshed into something so unique and unforgettable. Even if we had enough money, I wouldn't spend it on a fancy venue because we are down to earth and like getting our hands dirty. Our wedding was entirely 'us'. Simple as that. It fit our personalities, lifestyle and flair. And all you really need is love, right? Our wedding proved that you don't need a ton of money or a ton of guests or months of planning to have a perfectly-fitting wedding."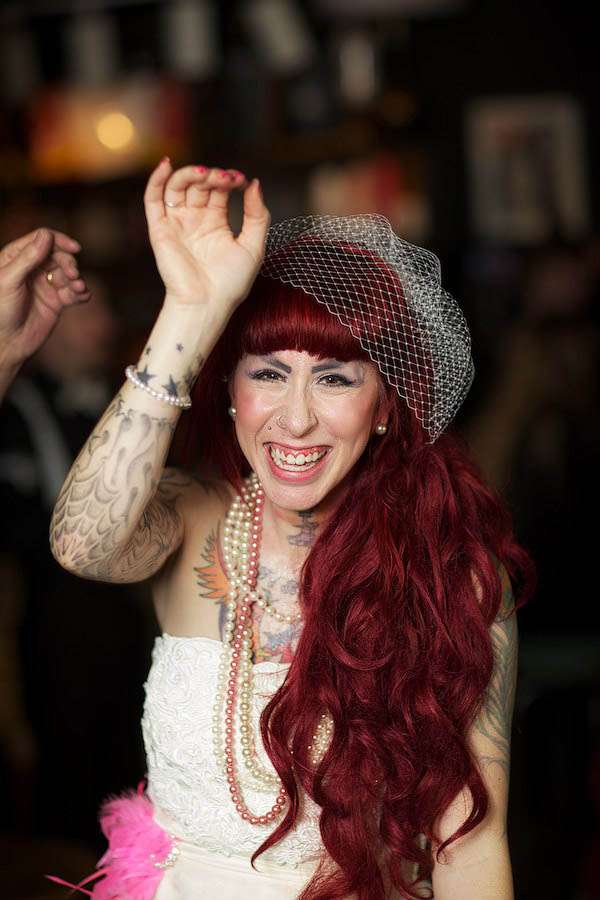 Wow, I don't know what to say except thank you, from the bottom of my heart, to Jennifer & Michael for letting us witness their incredible wedding. I'm truly honoured.
Supporting Cast:
Photography Credit: (mattnnat) photographers
Venue: he Candy Factory, Lancaster, PA
Bride's Dress & Veil: Michelle Rene
Flowers: DIY