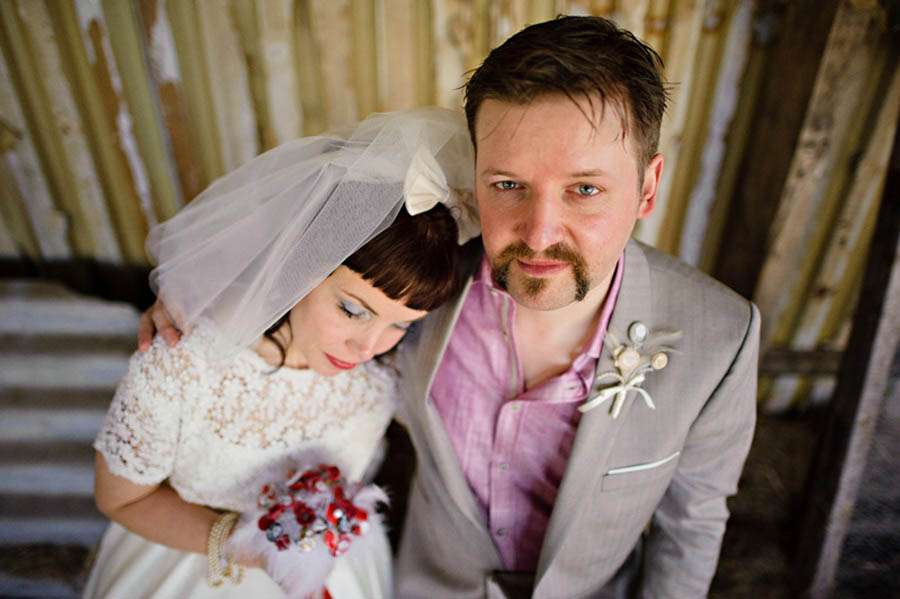 When I get wedding submissions like Nathan & Laura's I'm literally bursting at the seams to get them published. So sometimes I sneakily share a picture or two on my facebook page. The shot I shared of Nathan's reaction when seeing his bride walking down the aisle totally encompassed this awesome wedding. And it would appear you guys loved it too – over 200 likes and I didn't even show you the stunning bride! Well the wait is over my friends, I'm sure you'll agree it was worth it and that his face was 100% justified. Just look at her!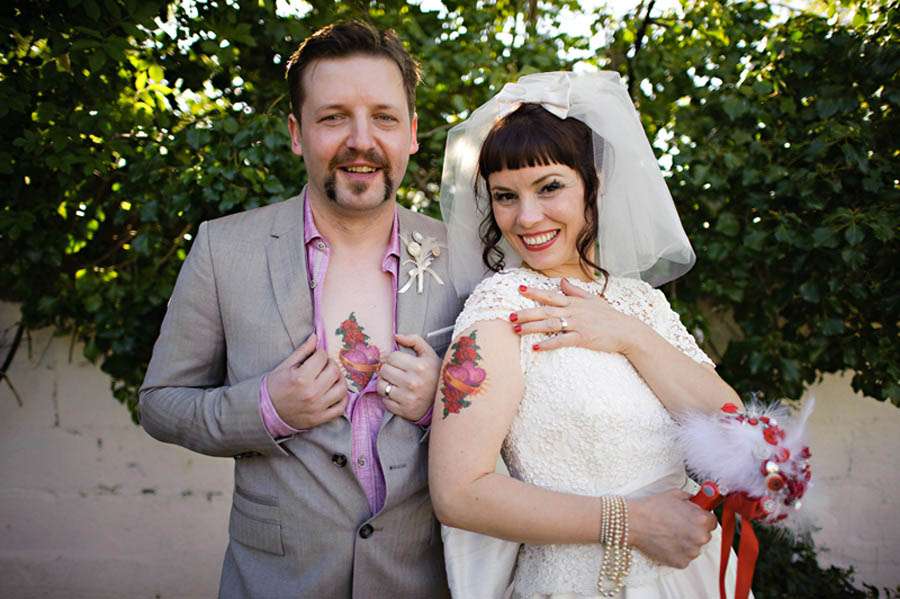 After proposing with a 'Laura will you marry me?' tattoo (!) the couple got to planning their wedding for earlier this month. The celebration was held at Penybanc Farm, hosted by Welsh Green Weddings, and the relaxed vibe of the farm really set the tone for the whole day.
"We had a marquee which was put up by made by Roger, Simone and team at Welsh Green Weddings", the couple explained. "We then added our own personal touches including bunting made by the Mother of the bride and hearts on line made by both our Mothers and the groom's daughters. Our wishing tree was made by the Mother of the bride and the cake stand was made by Laura. We had individual homemade 'plant pot' cakes too. We had tea cups and saucers for favours which we collected from car boots and charity shops. The bridal bouquet was made out of of vintage buttons and featured items from both our grandmothers, Edelweiss (Austrian relatives) and the Father of the bride's numbers from his police uniform. As Nathan proposed to Laura with a 'Laura will you marry me?' tattoo, we also had temporary tattoos as favours and both of us had our own 'secret tattoos' on the day."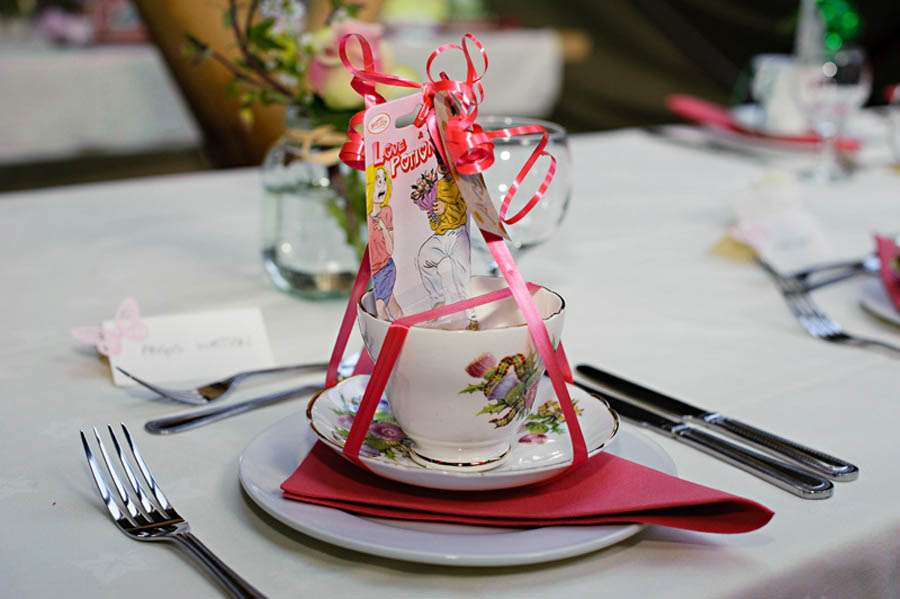 "Think about the kind of people you are and who you are going to invite" the couple advised when I asked them what influenced their wedding, "in our case we knew that around a third of the guests would be under 12, so a venue where children and their parents could feel relaxed and excited was important to us. Being true to your self is vital and having some sort of connection with the people running the venue as well as a faith in their professionalism helps enormously. For us, when we went to see Simone and Roger at Pennybanc we knew we were on the same wavelength."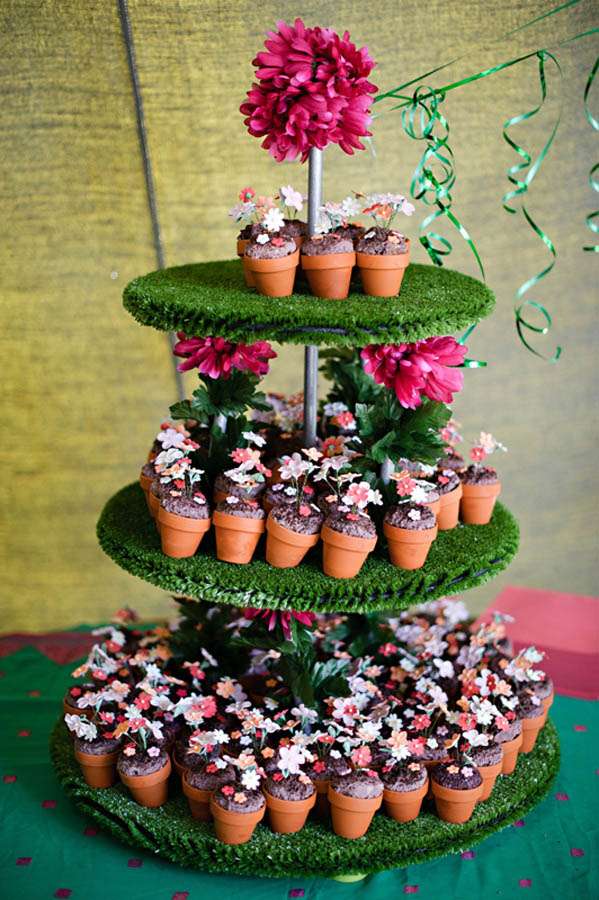 "A professional photographer is also totally worth the money" they continued. "The married couples we spoke to who hadn't had one said it was their only regret from their own weddings. If you can, budget with them at the centre and book them early on. Nicola from Daffodil Waves Photography was amazing."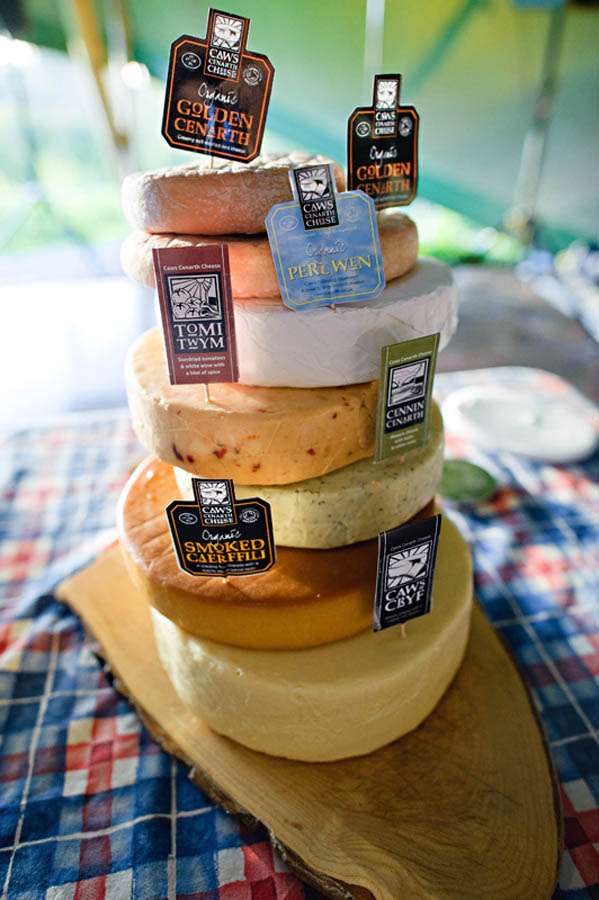 "Don't get too hung up on being original", they concluded. "Wedding blogs and magazines are great to help you think about things and give inspiration, but they can also be intimidating and make you feel that your ideas are 'old hat'. It ebbs and flows so don't compete. We both like Elvis and vintage style so it was inevitably going to feature in the music and look of the day, but we didn't want it to be to 'themed'. We wanted to have a structure to the day but it also had to have enough flexibility in it to to deal with overruns and the unexpected…and we wanted unexpected things to happen!"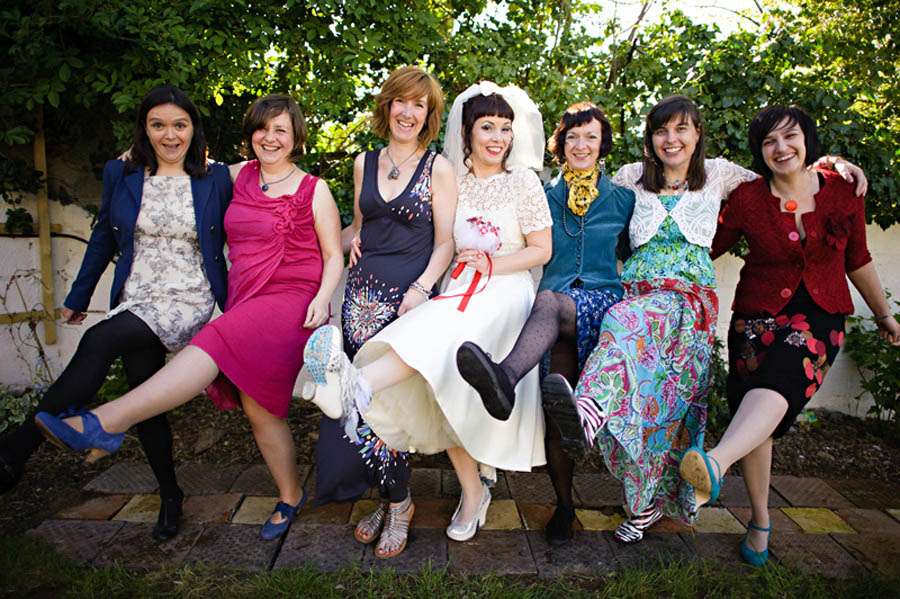 Just gorgeous. I love these guys and their wedding is a true reflection of what makes an Rock n Roll wedding – being yourself!
Thank you Nathan, Laura and photographer Nicola for sharing today.
Supporting Cast:
Photography Credit: Daffodil Waves Photography
Venue: Penybanc Farm, hosted by Welsh Green Weddings
Bride's Dress & Veil: Mr Christian
Bride's Shoes: Irregular Choice 'Mayhem' (daytime) & 'Mhari' (evening) and Wedding wellies by Weddingtons
Bride's Eyelashes: Paperself
Groom's Outfit: The Kooples
Flowergirl's Dresses: Monsoon 'Cordelia'
Bridesmaid's Dress: Mr Christian
Cake: DIY
Cheese 'Cake': Caws Cenarth
Flowers: DIY
Band:  Gordon Elvis gordonelvis@live.com
Stationery: Royal Steamline