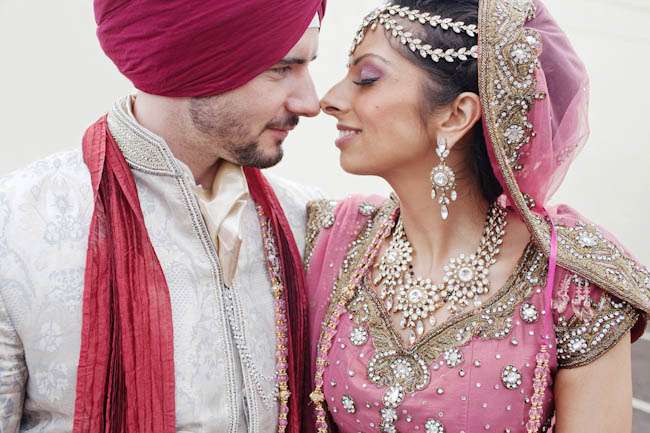 Back in February 2011 I was at exhibiting at the first Designer Vintage Bridal Show, Birmingham. Luckily for me the organisers plonked my stand right next to one of my ultimate besties, wedding photographer Emma Case. On the second day of the show in walked bride-to-be Aneesha, who had decided she wanted Emma to capture her 2012 wedding. After chatting about wedding planning, blogging and photography Annesha went upstairs to try on wedding dresses. Always one to get excited about this part of wedding planning Emma & I followed to see what the bride-to-be would pick. Aneesha & Ed were having a traditional Indian ceremony in the morning, but for the evening reception they wanted to change into western wedding attire. As soon as Aneesha tried on the slinky Yevonde by Jenny Packham the tears started to fall and we all knew it was the dress for her (photos nearer the end of this post).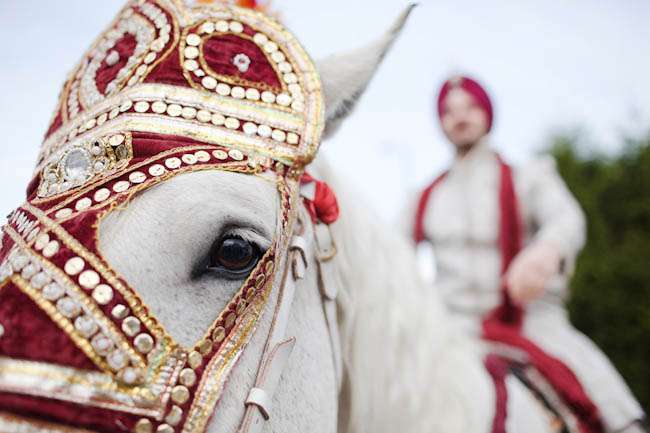 I'm honoured that I was allowed to witness this experience and I'm even more thrilled that today I get to share their full wedding story with you.
The ceremony was held at Shri Ravidass Temple in Walsall, with the after party/reception going down at Berrow Court, Edgbaston, Birmingham.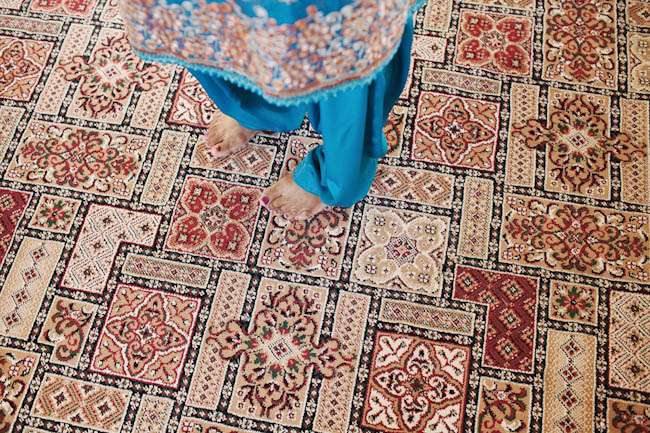 "As our day was a mixed cultured wedding it was so important to us that our guests felt comfortable at all times", Aneesha told me. "The only way I could do that was to keep them well informed. I did this by our wedding website, emails and Facebook messages. We also invited friends and family to the temple before the wedding day so they knew what to expect, I even had printouts made about what the meanings were was behind each parts of the ceremony."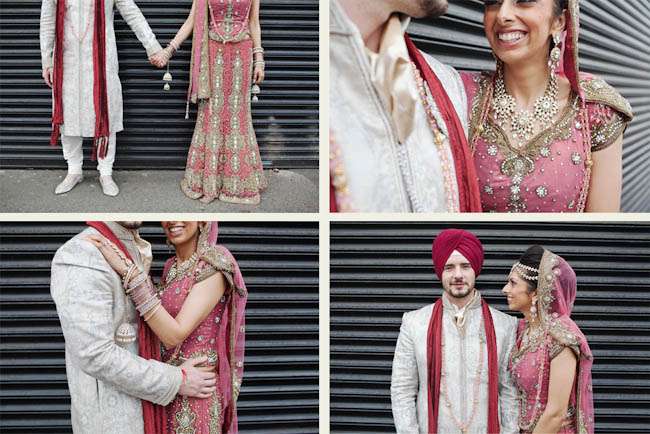 "One of the first things we booked was Emma Case to photograph and Simon Clarke to film our wedding. These guys were going to capture all the memories of my day not only for me but my family and it was the bestest decision I made. Then came the dress and then deciding which caterers to use. That is definitely the order in which I think brides should work!"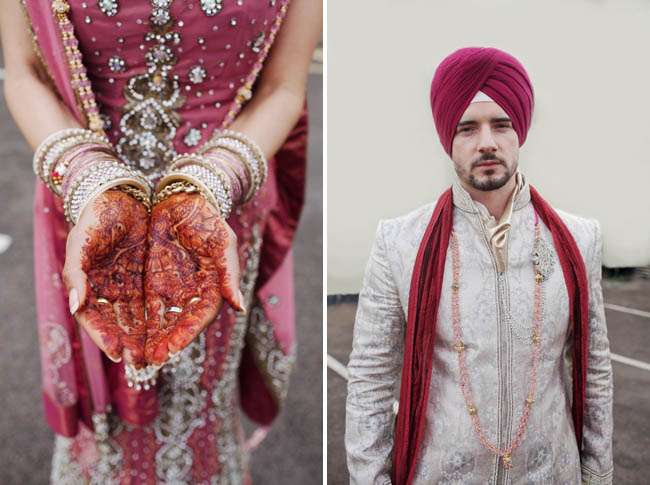 "Our wedding was all about pushing boundaries!" the bride continued. "Traditionally I was supposed to wear red for my indian wedding outfit but I didn't! I was expected to have a big Indian wedding with lavishly dressed tables, with lots of bhangra music and hundreds of guests, but I had an small and very intimate affair."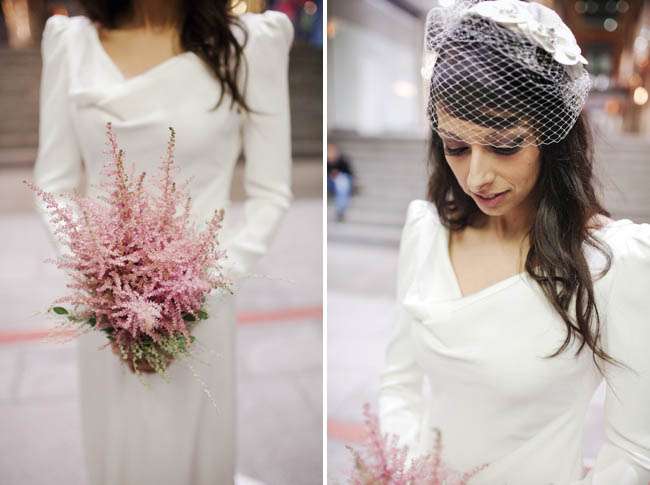 When speaking to Emma about this wedding she told me it was without a doubt, the most emotional wedding she'd ever photographed. "Our inspiration was our parents, brothers, sister and friends. We wanted them to be proud and be involved as much as possible. We took them out of their comfort zone and wanted them to see and experience things about what makes us who we are."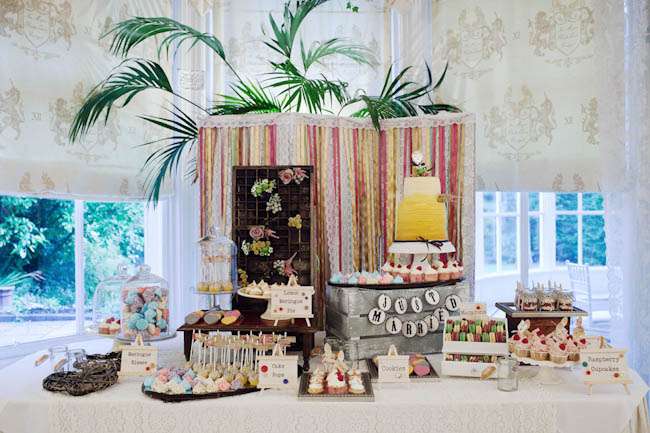 "My parents allowed all our traditions and rituals to fit and be enjoyed by every culture," Aneesha concluded. "They welcomed Edward's family with open arms and helped them understand and be a part of who we are."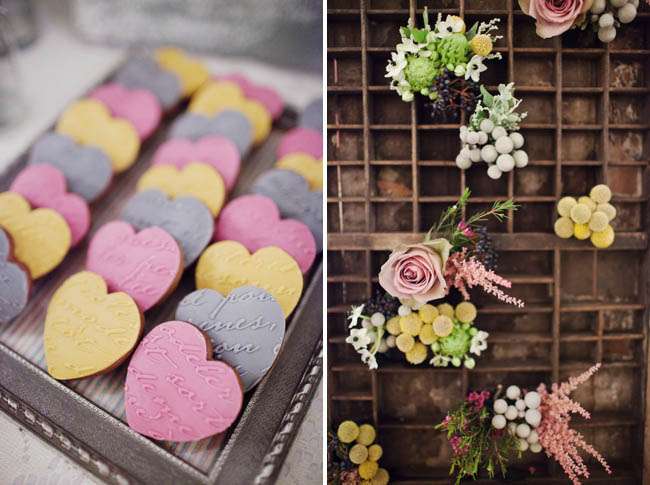 So gorgeous! Thank you to Aneesha & Ed and for sharing their wedding with us today.
Supporting Cast:
Photography Credit: Emma Case Photography
Video Credit: Simon Clarke
Ceremony Venue: Shri Ravidass Temple in Walsall
Reception Venue: Berrow Court, Edgbaston, Birmingham
Bride's Ceremony Dress: Harkirans, Soho Rd, Handsworth
Bride's Reception Dress: Jenny Packham (Yevonde) bought from The Wedding Club, Birmingham
Bride's Shoes: Kurt Keiger
Bride's Headpiece: HT Headwear
Bride's Ceremony Jewellery: Kyles Jewellery
Bride's Reception Jewellery: Thomas Sabo
Groom's Ceremony Outfit: Ziggi Studio
Groom's Reception Outfit: Daniel Hechter, House of Fraser
Cake: Boutique Baking Company
Flowers: Little 'A' Florist 
Hair & Make Up: Pritti at Tan Tone Salon, Blackheath
DJ: DJ Samm (Sam Kaseba)
Invitations: The Original Tea Towel & Parekhcards.com
Caterers: Mahirs Experience Catering
Pom Poms: Paper Pom UK
Horse: Austery Shires
Wedsite Design: Ben Brown at Citizen Design 
As a side note, something pretty crappy happened to Emma (and her husband Pete) who shot this wedding. You can read about it here. And if you can, please consider donating a few £/$ to get them back on their feet. You can do so by visiting this website.