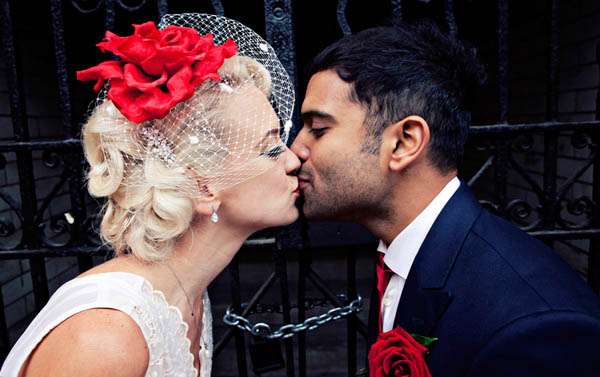 After the festivities of their Hindu ceremony, Lucy & Vish woke up on the Saturday morning ready to do it all again – this time in a Catholic church. The ceremony was held at St Patrick's RC Church, Manchester, with the reception that followed back at St Peter's Hall.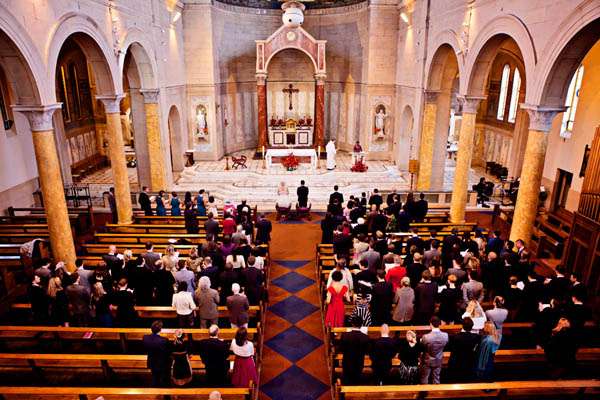 Their Catholic wedding has very British influences – from high tea to bingo! Lucy wore a vintage wedding dress from Elizabeth Avey. "I knew I wanted a vintage Betty Draper-esque dress, as the 50s is my style era! Elizabeth's was my first stop, which was ideal as it was only up the road from where I live in Kentish Town. Although I didn't find the dress straight away, Elizabeth knew exactly what I wanted and told me to return in a few weeks as she was due to get in more pieces. I'm so glad I went back as when I returned she pulled out THE dress, which was an original 50s number, fresh from LA! Although she needed a clean she was in pristine condition for her 60 years! It was originally a drop waist dress but the lovely ladies at Designer Alterations raised the waist to make it more prom style and lowered the neckline at the back, other than that she is exactly as she was the first time around!"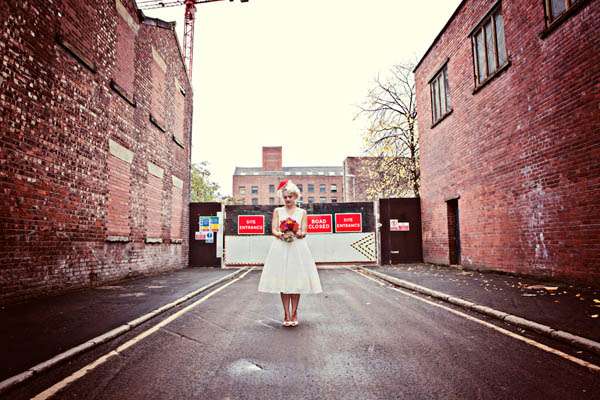 "I am obsessed with tea and cake, so my china tea-sets had to have a starring role, we had a tea-station serving masala chai, home-made cakes and Indian sweets on both days! We were able to supply all our own booze so we had a seemingly endless supply of Prosecco, which I drank from a tea-cup all night!  On the Saturday night, the wedding guests actually drank the bar dry twice which led to our caterers having to go out and buy more booze! This led to many, many drunken guests, which is exactly what we wanted."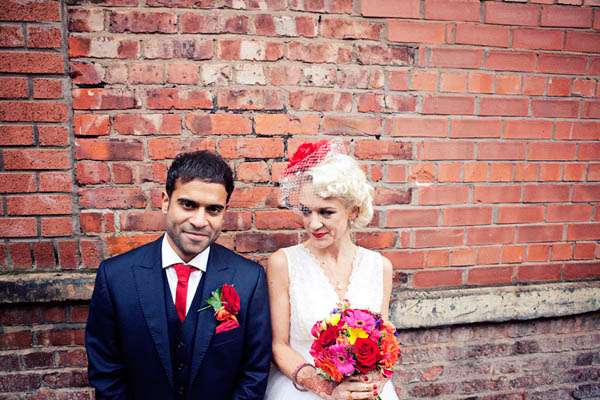 "Apart from the flowers, we didn't really need to do much to decorate the building as the space itself was so impressive. I did make a few meters of Bollywood bunting out of Indian sari material to hang and we used Indian flower garlands to decorate the tea and cake station. My Dad found the vintage typewriter in the garage and spruced it up so we could use it for a guest book. We hired the Neon Light from Neon Creations and Vish also bought a Carrom board, a Indian board-game crossed between drafts and pool which kept the kids entertained for the weekend!"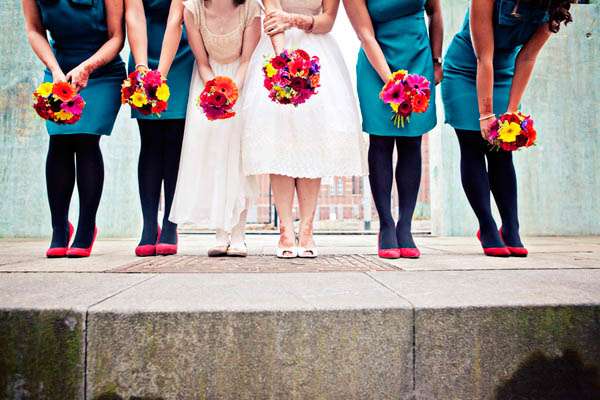 "Although all the details above were important, we tried not to get caught up in all of this," Lucy concluded. "Quite a few things went wrong over the course of our wedding days, but tried not to let it get to us as they were only minor glitches that now make for funny wedding stories to be told in the future! The most important thing to us was that all our close friends and family were able to share in our special day(s)!, especially my Grandparents who are both in their 90s and we weren't sure if they were going to be able to travel to Manchester or not. Thankfully both Nan & Grandad made it and were the guests of honour! We had the most amazing 2-days with all our favourite people so we couldn't ask for more than that!"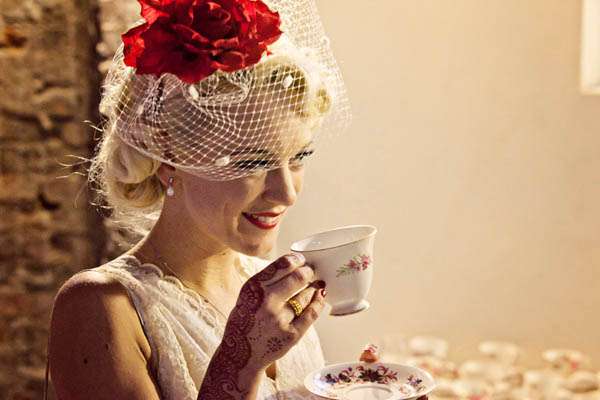 Aaaamazing! Again, thank you so much to Lucy & Vish and photographer Andrew for sharing these with us today.
If you missed part one, their Hindu wedding, be sure to clickety click click here.
Supporting Cast:
Photography Credit: Andrew JR Squires Photography
Ceremony Venue: St Patrick's RC Church, Manchester
Reception Venue: St Peter's Hall, Manchester
Bride's Dress:  Elizabeth Avey
Bride's Shoes: Rachel Simpson
Bride's Veil: a busy mother on Etsy
Groom's Suit: Boland & Banks
Bridesmaid's Dresses: Oasis
Flowers: Blossom Flowers
Catering: Payal
Cars: Morris Minors from mike.faragher@talktalk.net