I have no words…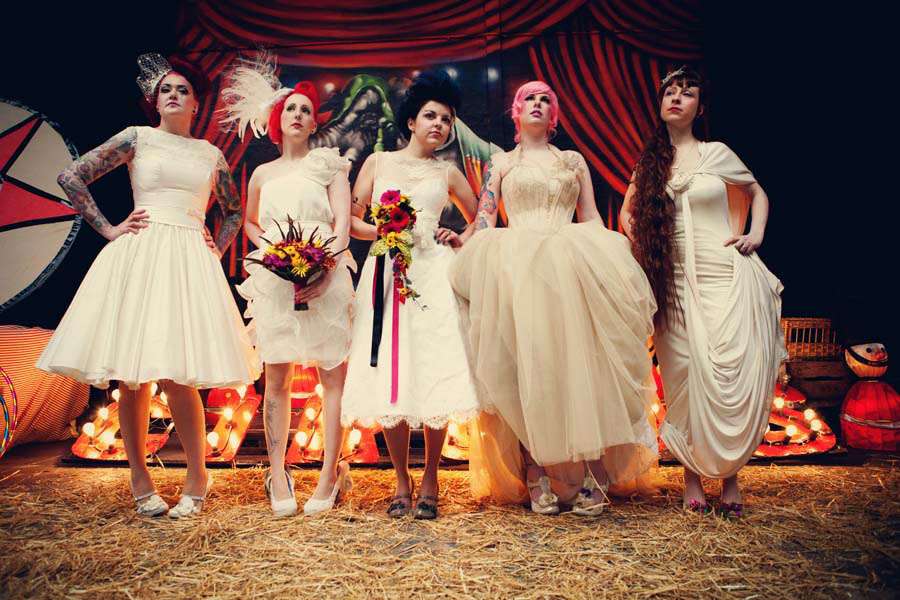 The final and full shoot will be on the blog just as soon as I have the images in my inbox – there'll be no hanging around on this one!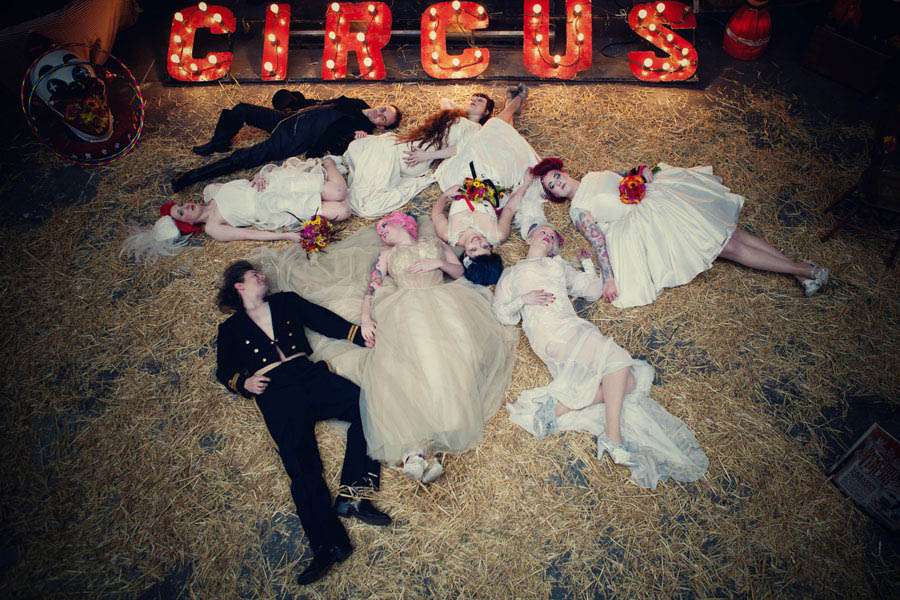 Charlotte was the bravest of all the brave to get on the horse. The rest of us girls were way too chicken!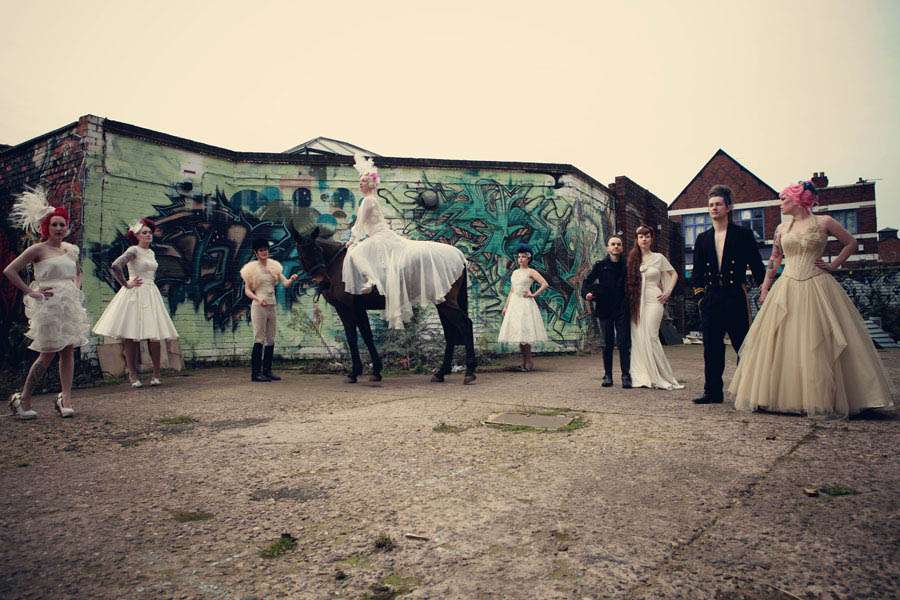 And oh em geeee check out my husband and his full on Crow-inspired make up!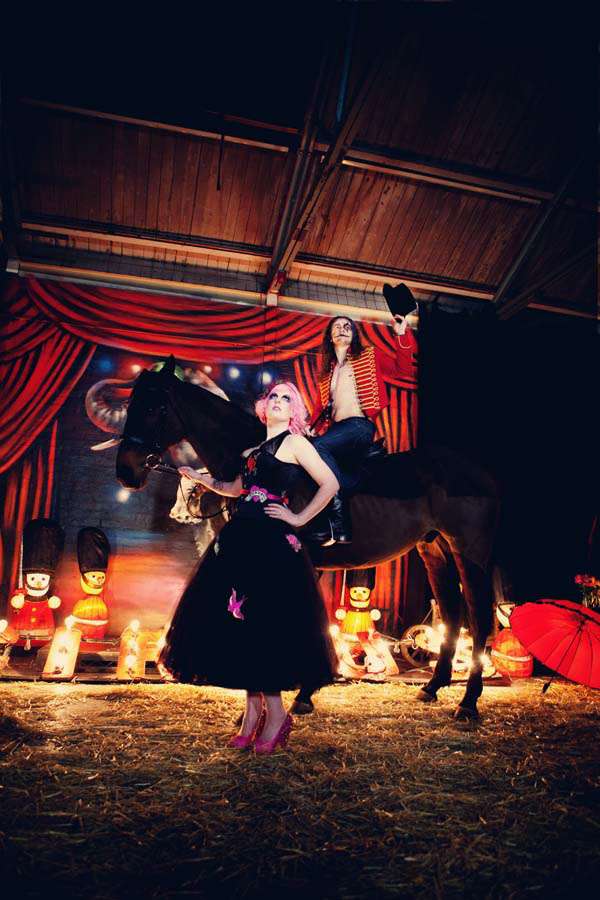 Isn't my black tattooed dress the best!?
For now, I hope these few shots might go part of the way to keeping you satisfied. However mainly I'm sharing them to be a big fat tease and to whet your appetite for what's to come…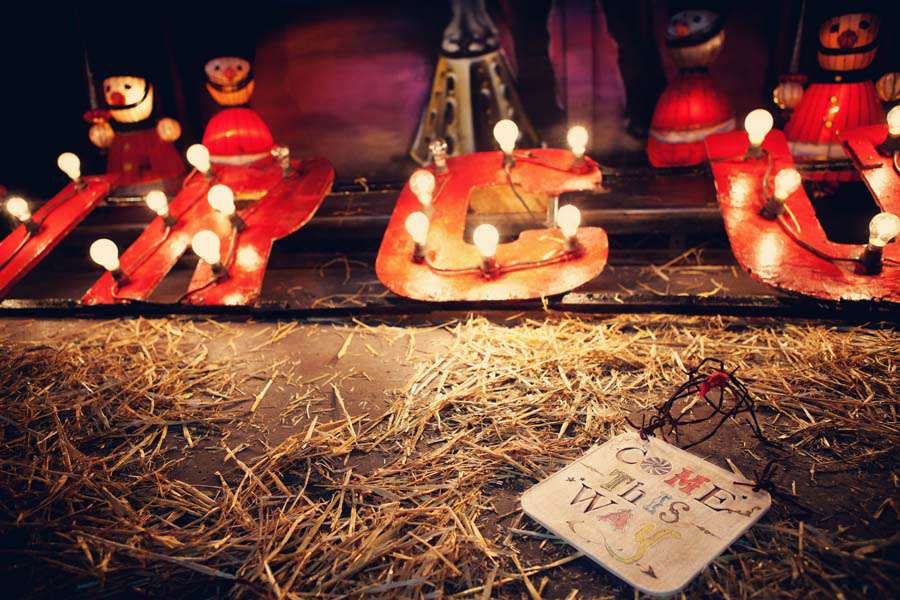 I CAN NOT WAIT!!
Supporting Cast:
Photography Credit: Assassynation
Dresses, Accessories & Styling: The Couture Company & Rawhide Corsets
Shoes: Irregular Choice & some model's own (my pink, sparkly ones are from Benjamin Adams via Miss Bush Bridal)
Models: Kat & Gareth of Rock n Roll Bride, Charlotte of Restoration Cake, Lisa Jane of Lisa Jane Photography, Elbie Van Eeden, Regula & Bruno from The Tiny Red Factory, Hannah from The Couture Company, Simonne (the fire breather @feeneyfoofoo)
Horse: Spike (the horse) Anya (the horse handler) from Hornton Grounds Farm
Video: Sassy n Frank
Stationery/Posters: The Tiny Red Factory
Flowers: Amy, Little 'A'
Circus Props: Russell's International Circus
Set Styling: Assassynation & The Couture Company
Hair & Make Up: Elbie Van Eeden, Ellie Kerans, Zarla , Kat (through Zarla), Kizzy, Jo, Sarah
Hats: Sharper Milliner
Flower skull and leaf hat: Bloomingayles
Clay Signs: Cherrypie Lane
Location: Boxxed Warehouse, Birmingham
Graffiti: GraffitibyTitle.com
Shoot Assistants: Sally, Rosie, Queenie, Alicja, Becky, Rebecca, Chris, Ryan