This Week's Love List…
♥ Making plans for NYC! ♥ fried egg sandwiches ♥ cocktails with friends ♥ partying…in the penthouse of The Dorchester…with male models as waiters…while chatting to Caroline Castigliano, David Fielden, Stephanie Allin, Sassi Holford…all of who introduced themselves to me and knew who I was. JESUS!♥ The response to this ♥ half the spaces for the Sheffield workshop selling in just 24 hours! BOOM. Book your spot here ♥ vintage shopping at the Sue Ryder fair ♥
Best of the Rest…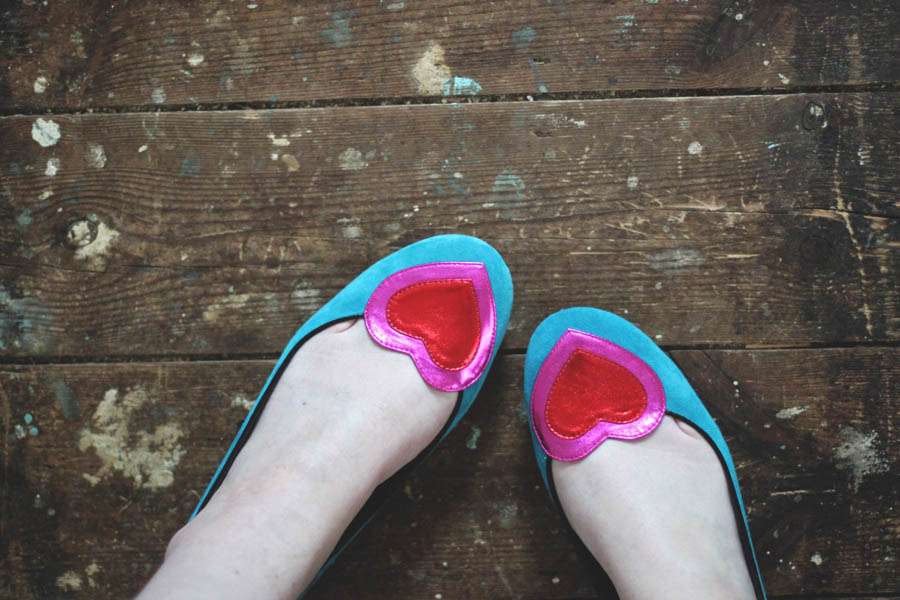 If you've been reading the blog for a while, you will probably have heard all about Upper Street Shoes before. Last summer, they asked me if I wanted to design my very own pair of shoes using their online software and…well I wasn't going to say no to that was I? You can see the first pair I designed here.
However when I received an email from the girls recently to let me know that they were launching a ballet flats range, I just about jumped out of my chair with glee! I do love the look of sky-high platforms, epic wedges and cute kitten heels, but oh how I suck at balancing and walking in them…I'm a little clumsy to say the least. Anyway, this was like music to my ears and when they asked if I'd again, like to design a pair myself, well I just about wet myself with excitement.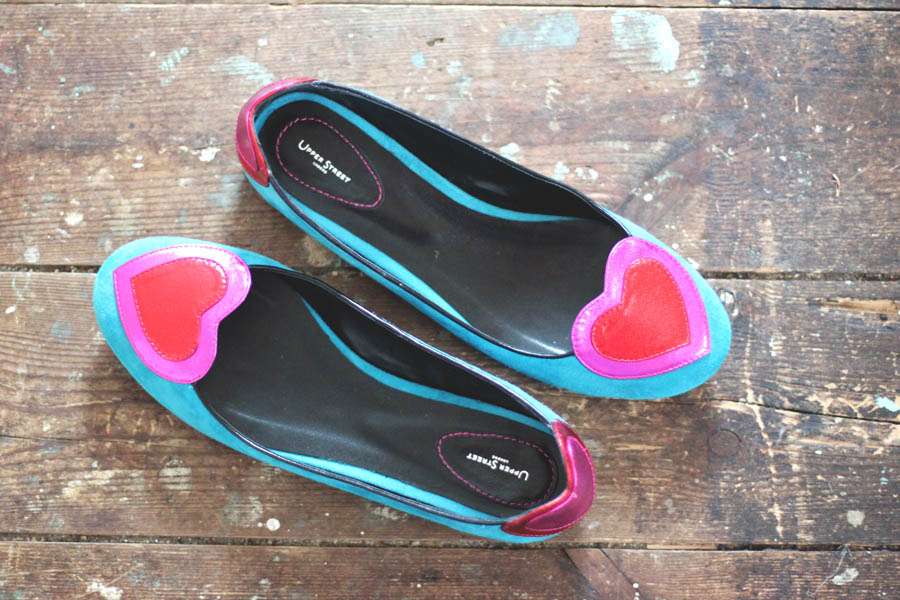 This time, I went to visit them in their London office to experience a VIP Customer Appointment (and I really did feel like a VIP!) Here, I got to look through the fabric samples and work with them to make sure I was 100% happy with my design. I was also able to swoon over all the shoes in their office. Working everyday in an office full of pretty shoes must be very distracting, I'm not sure how they do it!
You can book your own VIP Appointment through their website here.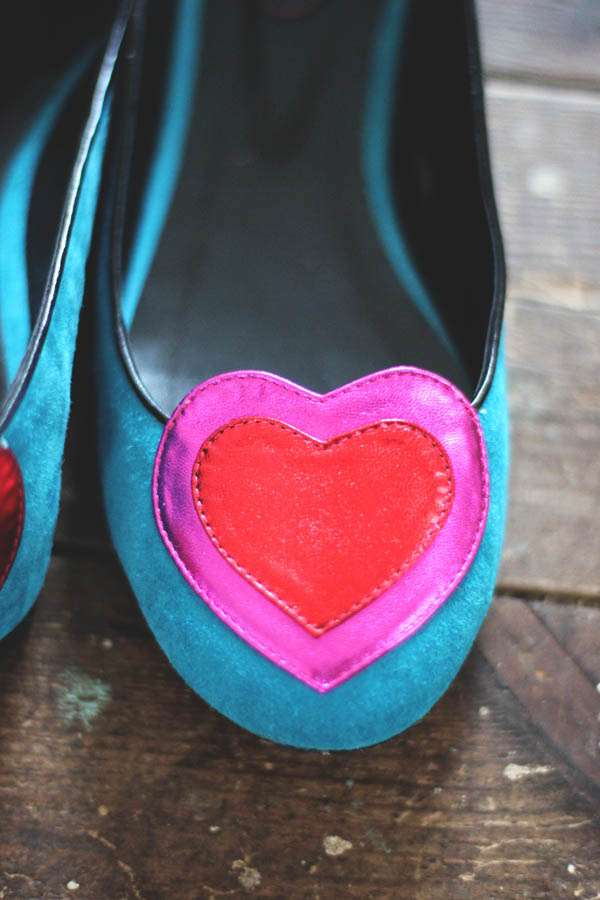 I went for a bit of a colourful design as you can see – teal, pink and red with a black sole and inner lining. I also put hearts on both the front and back of the shoe. It's certainly a colour combo you'd be hard pushed to find on the high street and I love that! It's mine, all mine! We all know how I like to be unique and Upper Street really have made all my shoe-dreams come true.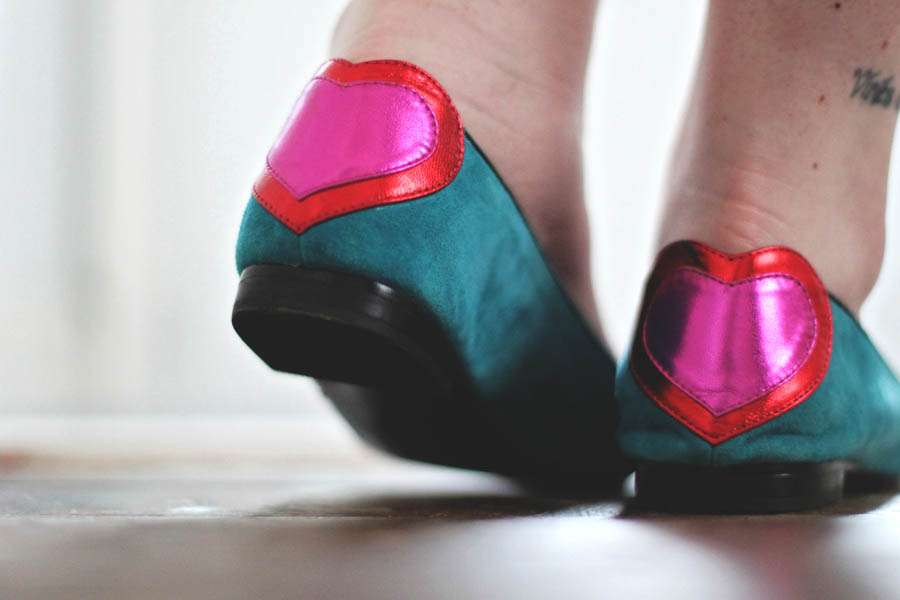 My shoes initially arrived in early December but alas they were just a teeny bit too small. Sad face. However I had nothing to worry about, because they allowed me to send them back and have them remade, half a size bigger, free of charge! This is what they say about their fantastic policy,
"It's very important to us that you're happy with your Upper Street Shoes. If your shoes don't fit when they arrive, we'll be happy to either pay for your local cobbler to adjust them, or you can send them back to us so that we can either alter or remake them at no extra charge."
This is an amazing service and I love that you don't need to worry about ordering the wrong size. My tip would be to be sure to order your shoes in plenty of time especially if you need them to a specific deadline like your wedding.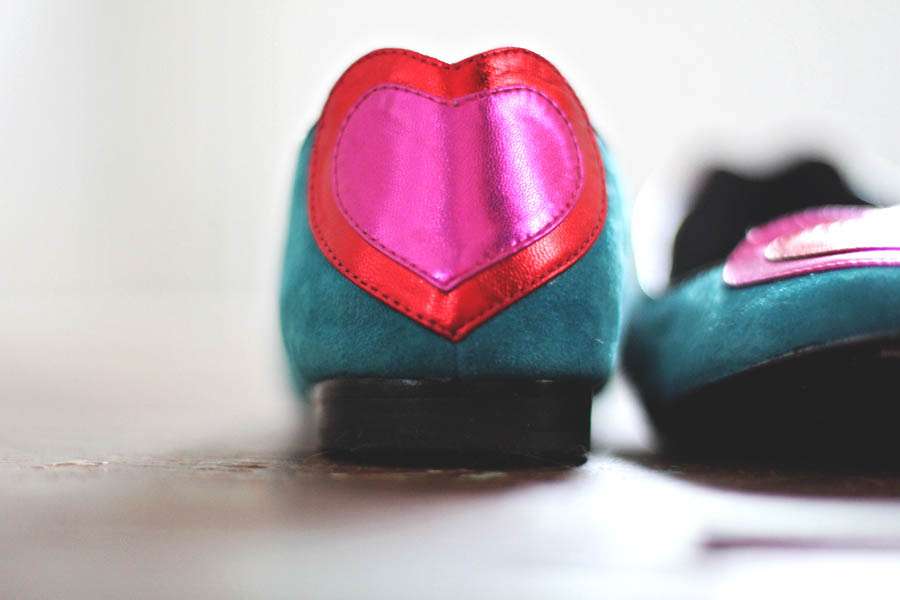 It takes approximately 6 weeks from ordering to delivery as each pair is made to order, plus if you need alterations it takes about another 2 weeks. I was seriously impressed with this service though and in a weird way I'm quite glad I got to experience it!
For the ballet flats, I had to go up half a size from my normal shoe size however I didn't have to with the heels I made (just another little tip there!)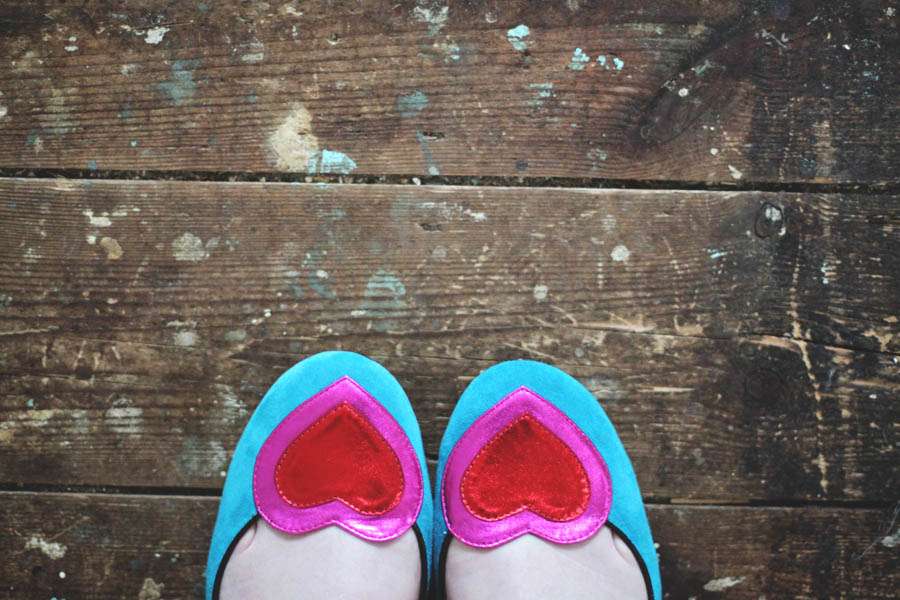 Anyway, enough wittering on from me. I hope you like my shoes (but I don't care if you don't because they're mine all mine!) Go and have a play with the online shoe creating software. It's super fun!
Have a great Sunday and happy shoe designing.