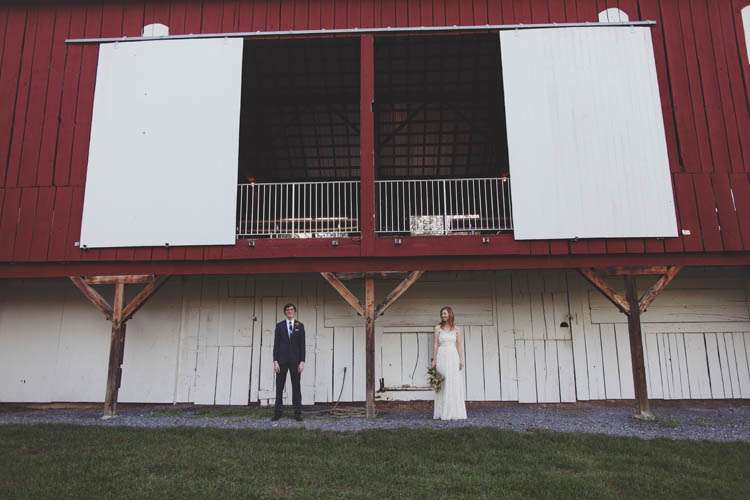 Genevieve & Andy were married at Smokey Glen Farm, Washington. A simply styled day, the couple put a lot of importance on their friends and family being involved and having a good time. "Early on, we decided which things were most important to us. We wanted it to be a fun party, to be simple, and to be uniquely us – everything else we tried not to sweat too much. As a result, we simplified our approach and only spent a lot of time and attention on a few key things. The venue supplied great BBQ, beautiful scenery, and a lot of fun games for our guests. And we rented a ping pong table. That was key."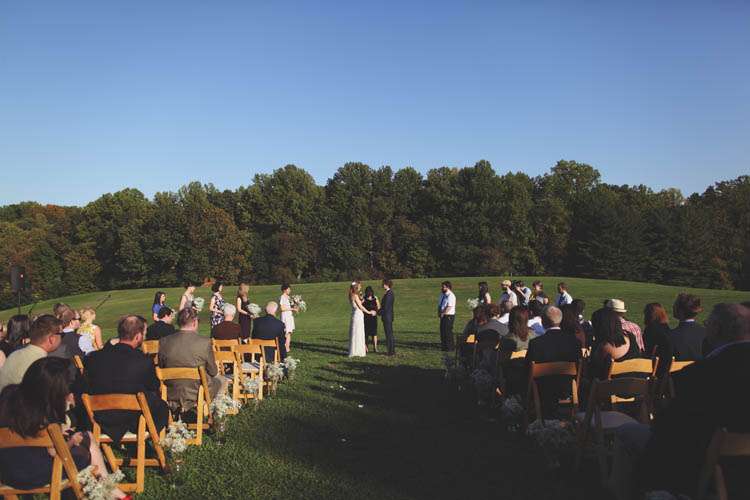 "Andy's Mom made the strings of hearts, table runners, and the ties for the silverware and my mom and aunts arranged the flowers on the tables," the bride told me.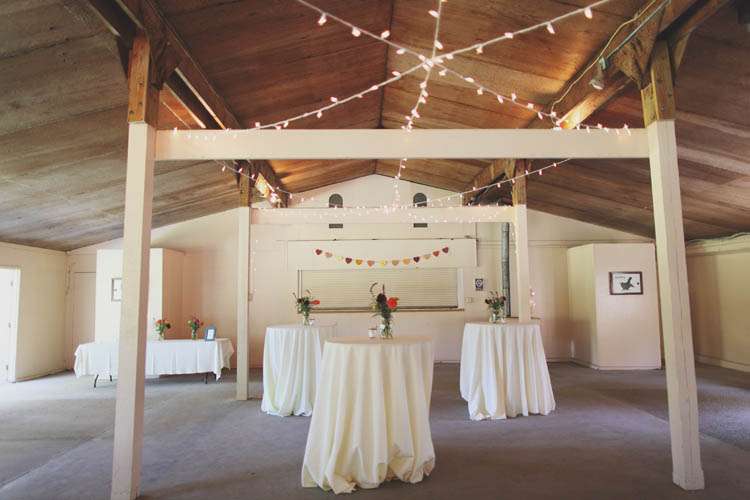 "A friend was the officiant, another the DJ, another the videographer, and another did the hand-carved linograph invitations and thank you notes. Each bridesmaid doubled as a quasi event coordinator, especially the maid of honor who kept us on point all day."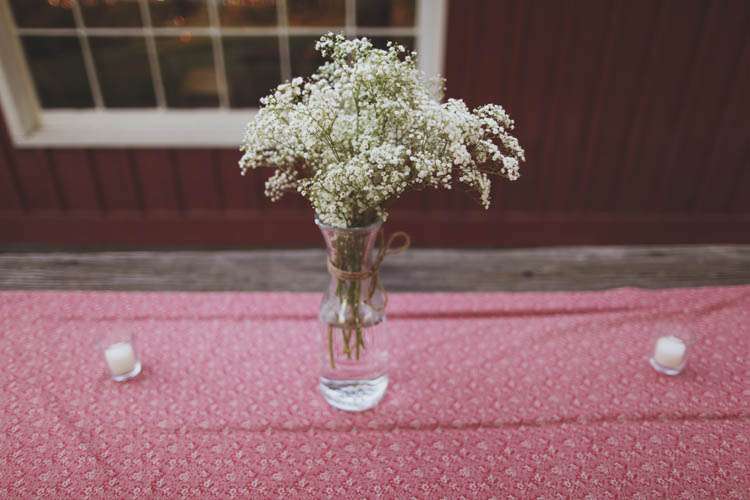 "The program and menu were chalkboards," Genevieve continued. "We just got some chalk paint and plywood; the fanciest portion was buying some cheap floor molding and nailing it to the boarders of the chalkboards to make them look like picture frames. We bought a few hundred feet of white lights and stapled them to the rafters. We collected a lot of candles and mason jars and we crafted up a yarn wreath."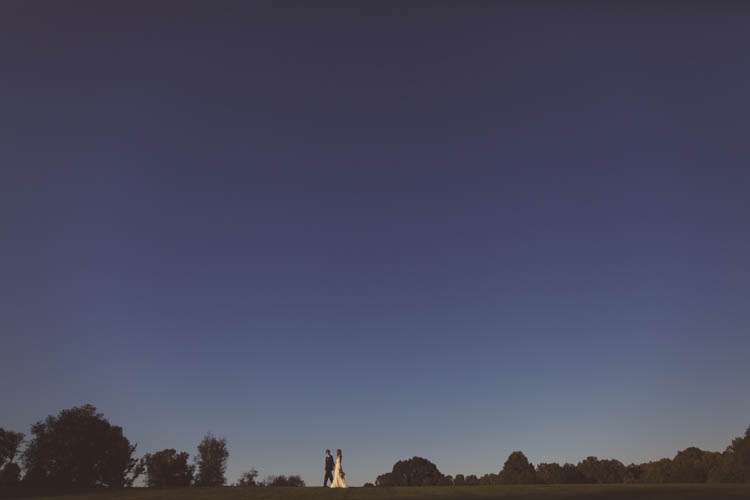 Thank you to Genevieve & Andy and their photographer Amber for sharing this beautiful day with us today.
Supporting Cast:
Photography Credit: Live It Out Photography
Venue: Smokey Glen Farm, Washington
Bride's Dress: Saja
Groom's Outfit: J Crew
Bridesmaid's Dresses: Chose their own
Cake: Safeway & Whole Foods
Flowers: DIY
Hair & Make Up: O'Hair Salon
DJ: Dianomatic – dianamatic@gmail.com
Stationery: The Big Harumph on Etsy