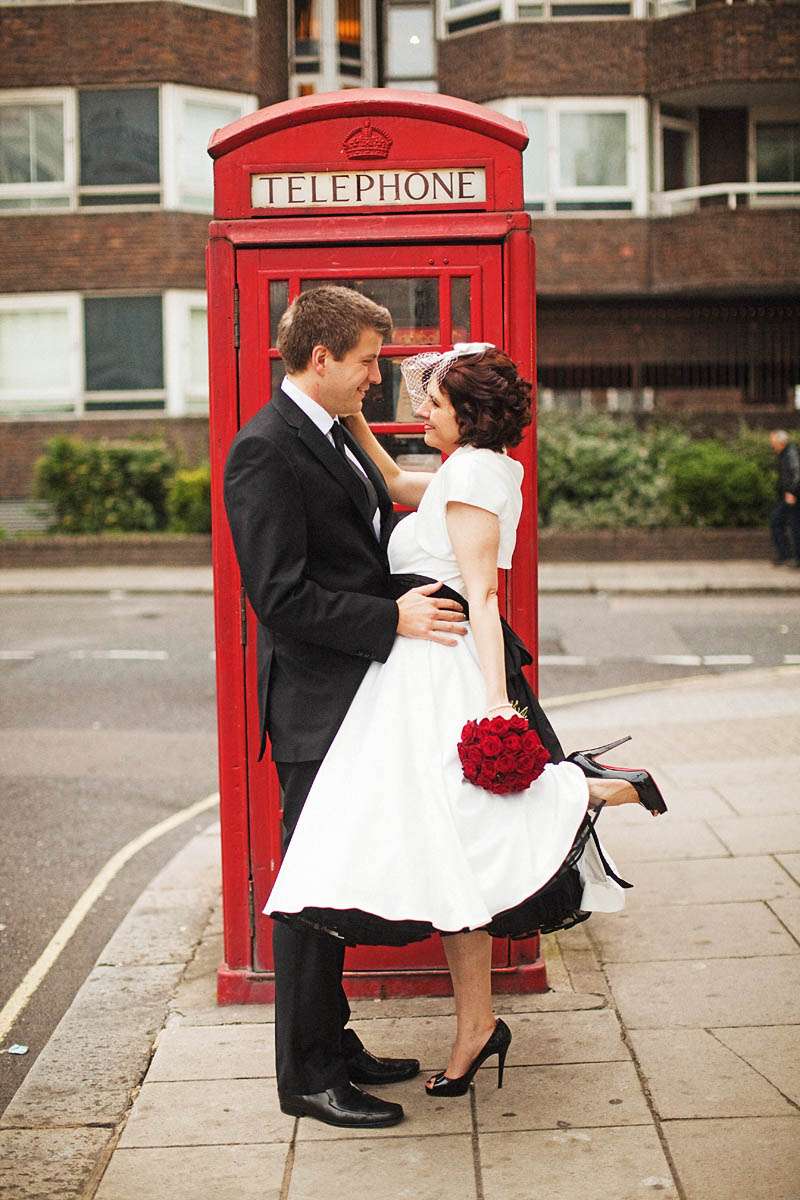 After a cliff top proposal, Abbi & Jools, who met while working at the Cadbury factory, planned their 5* boutique wedding at The Hempel Hotel, London.
"Jools and I met 8 years ago, when we both started working for Cadbury. Clearly, having a Cadbury chocolate/sweetie bar at the wedding was obligatory!" Abbi explained. "We got engaged in Australia, on a cliff top on the Great Ocean Road, while sitting on a bench and eating some delicious cake. When Jools said 'I've got a question to ask you', I replied 'Do you want the rest of my cake?' Usually he would have jumped at the opportunity – but instead went down on one knee… to which I responded 'oh my God oh my God oh my God… where shall I put the cake?' I put it on the ground. It was fine. I ate it later."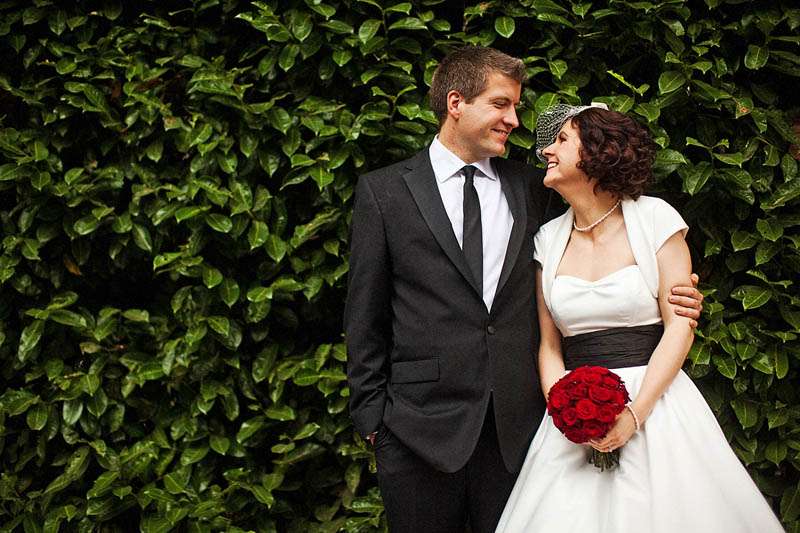 "Our wedding day was the best day of my life. I thought I would be nervous, and I was worried I would cry (I'm a bit of a blubber at other people's weddings), but as soon as I started walking down the aisle with my Dad, I couldn't wipe the grin off my face. I just wanted to throw my arms around Jools – but when I reached the front and tried to kiss him, he refused because we weren't married yet! By the end of our wedding day, my face was aching with grinning so much. When we got our beautiful wedding photos back, you can see the exact expression I was pulling all day!"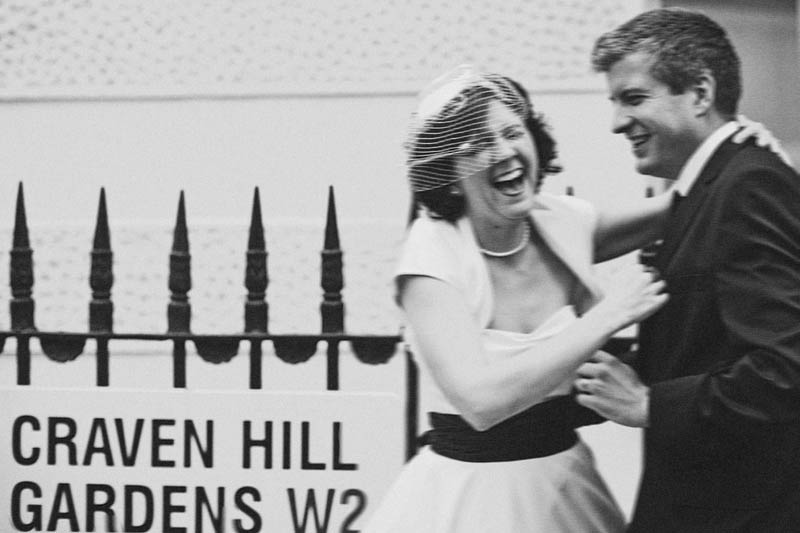 "I'm not terribly creative, but I did a little bit of DIY," Abbi continued. "I made all the name tags we used for place settings. My favourite wedding purchse may have been the heart-shaped hole punch I used before tying on the ribbons. At dinner, I went round pointing out the heart shaped holes to everyone. No one else had noticed. I did. They made me happy."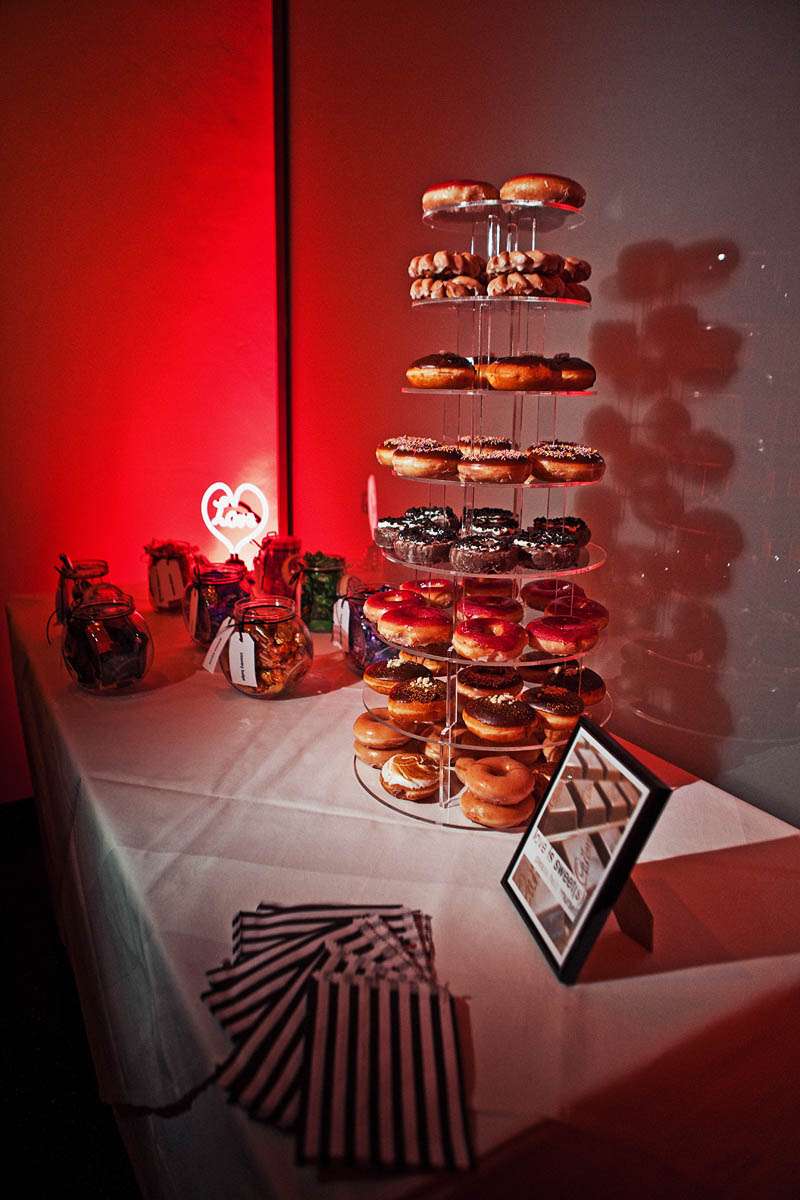 "Jools and I have been lucky enough to be invited to a LOT of friends' weddings – about 19 in the past few years." she concluded. "I've been bridesmaid at 5, witness at 2, a reader at one, photographer at one… basically, we're wedding pros! We've been to all different types – churches, castles, country houses, barns, hotels…but mostly fairly traditional. We just wanted ours to be a bit different – so we decided on a city chic, boutique hotel, slightly quirky feel. Basically, we just wanted it to be a really fun party with great food, great booze and great music!"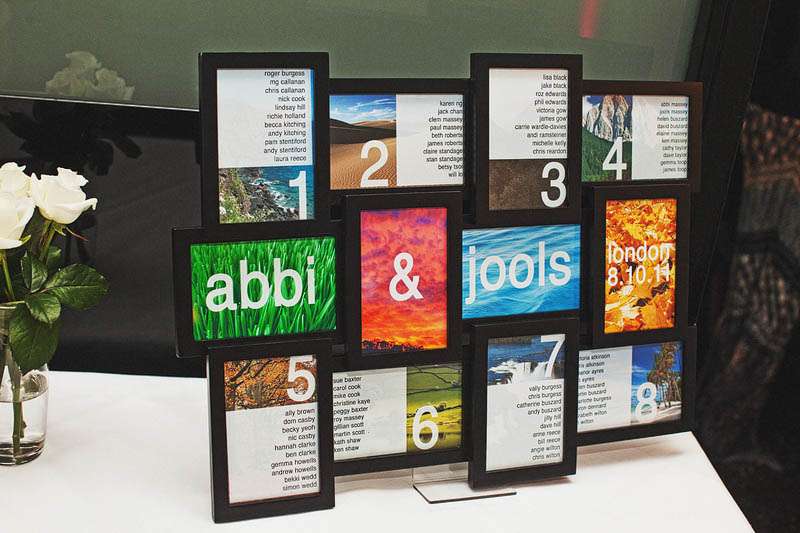 "Colour-scheme wise, I guess it was black and white with flashes of colour. The guests were all in black tie, the venue was fairly monochrome, the bridesmaids dresses were all different versions of the little black dress… and then there was my dress. The most fun dress in the world. God I love that dress. Clearly I couldn't tell Jools about the dress beforehand, but I just knew it was perfect for the feel we were going for. The 50s style, the black and white…. Wearing it blew me away – and everyone else fell over themselves to say how much they loved it. I felt like a movie star. And it was great to dance and spin around in, unlike the more traditional, restrictive long dresses I tried on. Plus it gave me a genuine excuse (as if I needed one) to buy some Christian Louboutins… you could see my feet! I was nervous that my outfit would look too OTT, that Jools would fall about laughing when he saw me – but it was the best decision I ever made."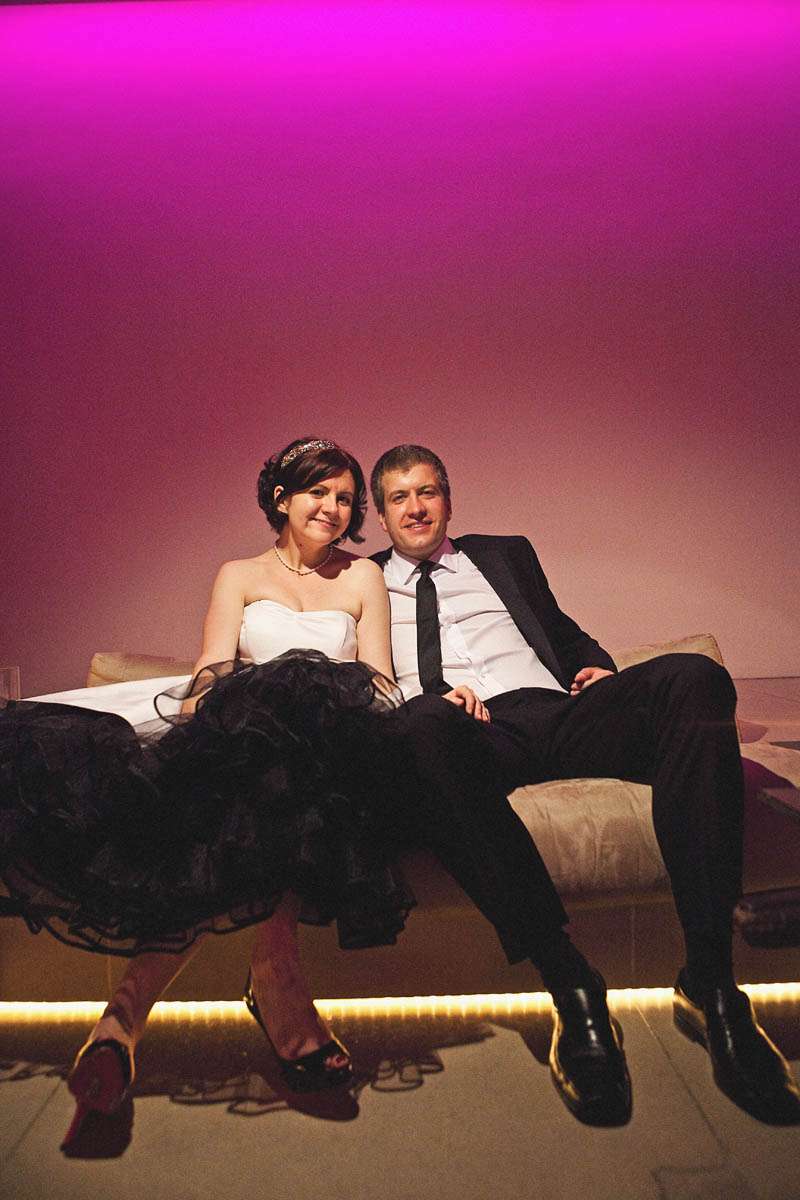 Oh so gorgeous, thank you to Abbi & Jules and their awesome wedding photographer Chris Barber for sharing these today.
Supporting Cast:
Photography Credit: Chris Barber Photography
Venue: The Hempel Hotel, London
Bride's Dress & Veil: Candy Anthony
Bride's Shoes: Christian Louboutin, Very Prive
Bride's Jewellery: Rosie Willet Designs
Groom's Outfit: Karl Jackson
Bridesmaid's Dresses: Picked their own – Mango, Oasis, Damsel in a Dress, LK Bennett and Ted Baker
Cake: Krispy Kreme doughnuts
Flowers: Phillo Flowers, Notting Hill
Hair & Make Up: Kit Hall, Slap Artists
Stationery: DIY
Giant Numbers: www.loveletters.me.uk
Lighting: Haslem Lighting Design
Cake Stand: classikool.com
Other Props: eBay