This Week's Love List…
♥ The feeling of wearing make up for the first time in 2 weeks ♥ Getting dressed into something that isn't PJ bottoms (seriously, can you tell I've been ill?) ♥ taking my husband out to dinner…just cos ♥ having a tidy house (!) ♥ husband's that do DIY ♥ making plans for VEGAS BABY! ♥ sushi & cocktails at a private members club with Tobi ♥ The first School of Rock! (n Roll Bride) ♥ meeting lovely readers of the blog who are just plain LOVELY ♥ words can not even express…thank you Benjamin Adams & Miss Bush Bridal!  ♥
The Best of the Rest…
My friend and designer extraordinaire Tobi Hannah is just about to launch her Lara Hannah 2012 bridal collection and I've got the exclusive first showing of it on my blog. How cool?
Although she's become well known for her short wedding dress collections, I am so thrilled that Tobi's also now doing a longer length range under the Lara Hannah name. A "vintage inspired collection for the modern bride" as she puts it. Aren't they stunning?
Be sure to check out the inspiration section of her website. All of the gowns have been inspired by the work of artist John William Waterhouse. It's so interesting to see the subtle homages in shape, colour or fabric, to these classic paintings with each dress.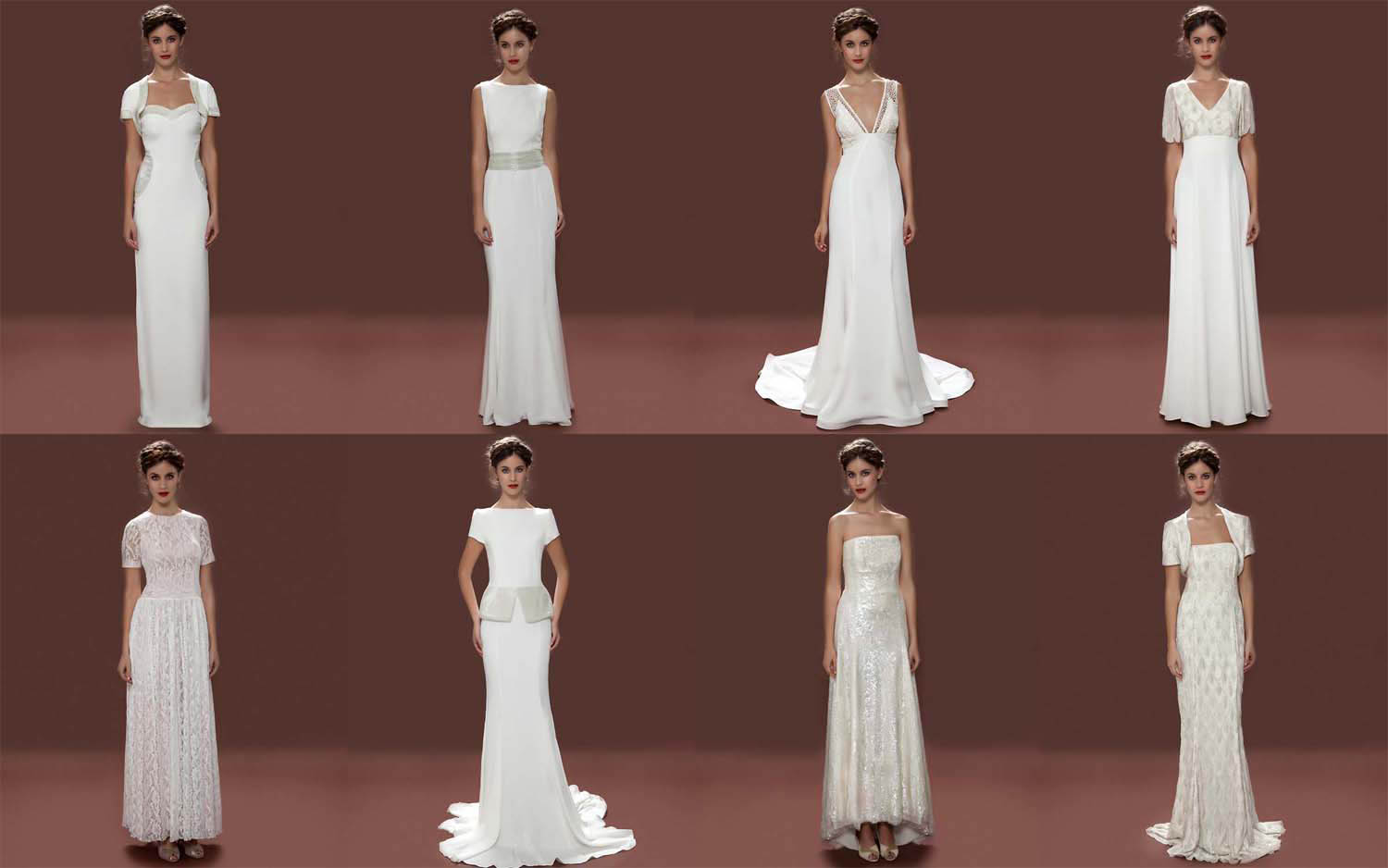 Click to enlarge
Clockwise from top left – Adriana, Airlia, Alberta, April, Neri (with Bolero), Felicity, Elizabeth, Brigitte
Prices start from £1300. Appointments to see Tobi in her central London studio can be made by through her website.
But that's not all, Tobi's 2012 occassionwear collection, Sharing Secrets, was also just released and I'm dying over these designs. How perfect would they be for your bridesmaids (…or a Christmas treat to yourself?) Tobi not only designs all the dresses herself, but she even designs and creates her own fabric…I'm not sure why but this blows my mind!
These are my favourites from the range, but you can see the full collection on Tobi's website here.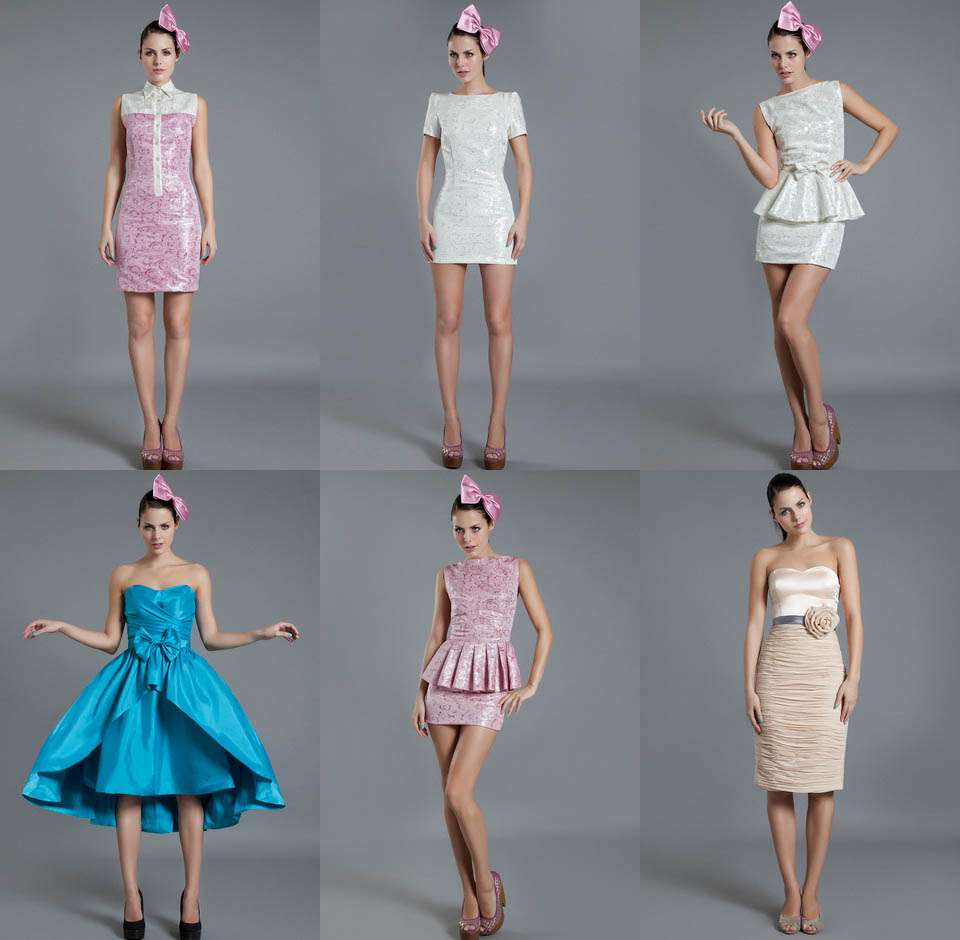 Click to enlarge
Clockwise from top left – Belle, Betty, Buttercup, Naomi, Lulu, Lola
Prices for the Sharing Secrets range are between £150 – £300. Fabrics colours and lengths are completely customisable. Appointments for both bridal and occassionwear can be made by through her website.